Universal Orlando, Universal Studios Florida (Original Theme Park)

Click to Call
Universal Studios is all about shows and entertainment! This is a bucket list destination with the ultimate extraordinary attractions the whole family will enjoy.
Embark on an unforgettable adventure and enjoy a carefree escape with your family at Universal Studios Florida. Explore the amazing rides, and enjoy the unforgettable shows - unlike anything you have experienced before.
Seven Seas Travel has included all the need-to-know information on Universal Orlando resort offerings right here, allowing you to plan your trip, explore the theme parks, get Universal Studios Florida tickets, view theme park benefits, restaurants, rides, entertainment, shows, shopping, events, attractions, resorts, and accommodation.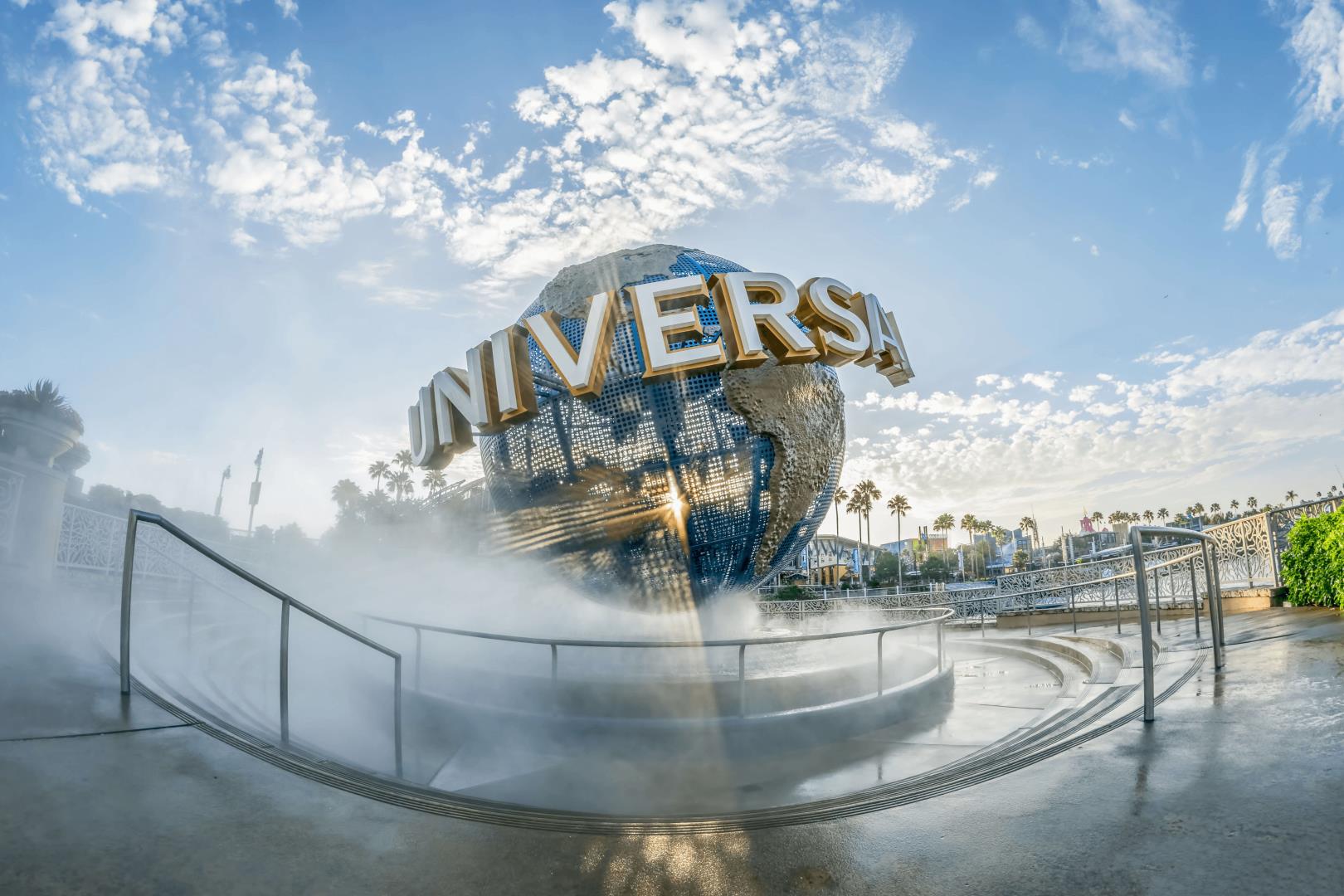 Why Choose the Universal Orlando Resort?
The host of popular attractions at Universal Studios has made it a favorite amongst holiday goers for years. You will never be short on adventures when you visit this stunning resort.
Escape into the Wizarding World of Harry Potter in Diagon Alley, be awed by the spectacular daily shows, and relive your childhood when you enter the ultimate pleasure park aimed at spoiling every member of your family!
What To Do: Rides and Attractions
The amazing adventure begins here!
Transformers the Ride, 3D!
Join the Autobots in an out-of-this-world, immersive adventure - brace yourself for the cinematic battle of the century!
Whether you are a fan of the Autobots (the massive giants coming to our rescue), or deceived by the intimidating Decepticons, you'll have the chance to see all 13 powerbots, including Megatron and Optimus Prime, as you embark on a war to save the world.
The Wizarding World of Harry Potter
Wizards, magical creatures, cobblestone streets - wow! Enter The Wizarding World of Harry Potter and feel like you're at Hogwarts within seconds.
Themed around the original Diagon Alley on the London Waterfront, this magical ride is unique, and one of the most popular attractions in Universal Studios Florida.
Whether you want to shop for your once-in-a-lifetime trip memorabilia, browse Harry Potter merchandise, grab a bite to eat from one of the food stalls, or get lost in the extraordinary wonderland of the Wizarding World, Diagon Alley has it all!
Harry Potter and the Escape from Gringotts
Another exciting Hogwartz destination awaits - a rollercoaster within a movie! The ride is wild as it takes you on a thrilling adventure in and out of Gringotts magical bank.
Recreating a scene all Harry Potter fans will recall (from Harry Potter and the Deathly Hallows), stepping onto this 3D ride of Harry Potter and the Escape from Gringotts is as real as it gets, and a true adrenalin rush
Celestina Warbeck and the Banshees in Diagon Alley
Do not miss the opportunity to be entertained by a singing sorceress with a magical voice as part of the Wizarding World of Harry Potter.
This show is extremely popular and a must-see, so make sure you have enough time to attend - fortunately the show is repeated every hour, so everyone gets a chance to enjoy it.
Despicable Me Minion Mayhem
Who can deny the cuteness overload of our favorite bouncing yellow friends, the Minions?
Just about anyone who has seen the Despicable Me franchise movies has dreamt of having their own minion army at home. Everyone wants in on the mayhem of minions - and this is your chance!
Meet the crew of Gru and join Margo, Edith, Agnes, and the mini Minion friends on this animation-inspired, cinematic experience. It is especially fun for the little ones.
Race Through New York starring Jimmy Fallon
If you are a fan of Jimmy Fallon, you will love this tribute to the famous "The Tonight Show," as it takes its guests down memory lane, featuring the best moments of the show's 60+ years. Enter the 'flying theatre' of historical television moments and appearances by famous guests.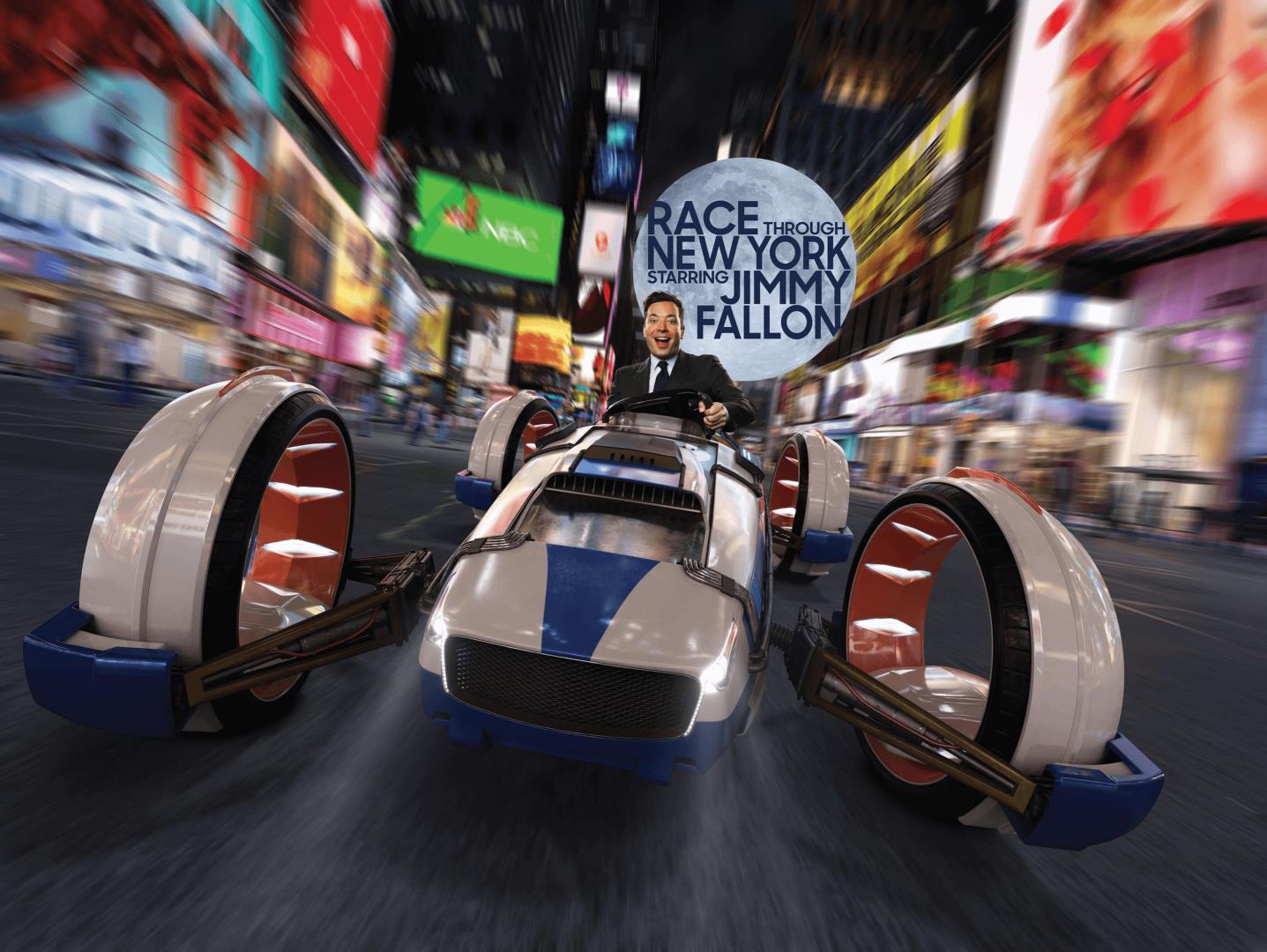 What To See: Shops and Entertainment
The Bourne Stuntacular
The stunts in this exhilarating performance are all in the name of this attraction: Stuntaculor! This is an edge-of-your-seat visual experience that will leave you stunned!
See the character of Jason Bourne in action and immerse yourself in the 4D visual spectacular of the action-filled show! Shows are usually 2:00 p.m. but keep an eye on developments with the Universal Orlando Mobile App.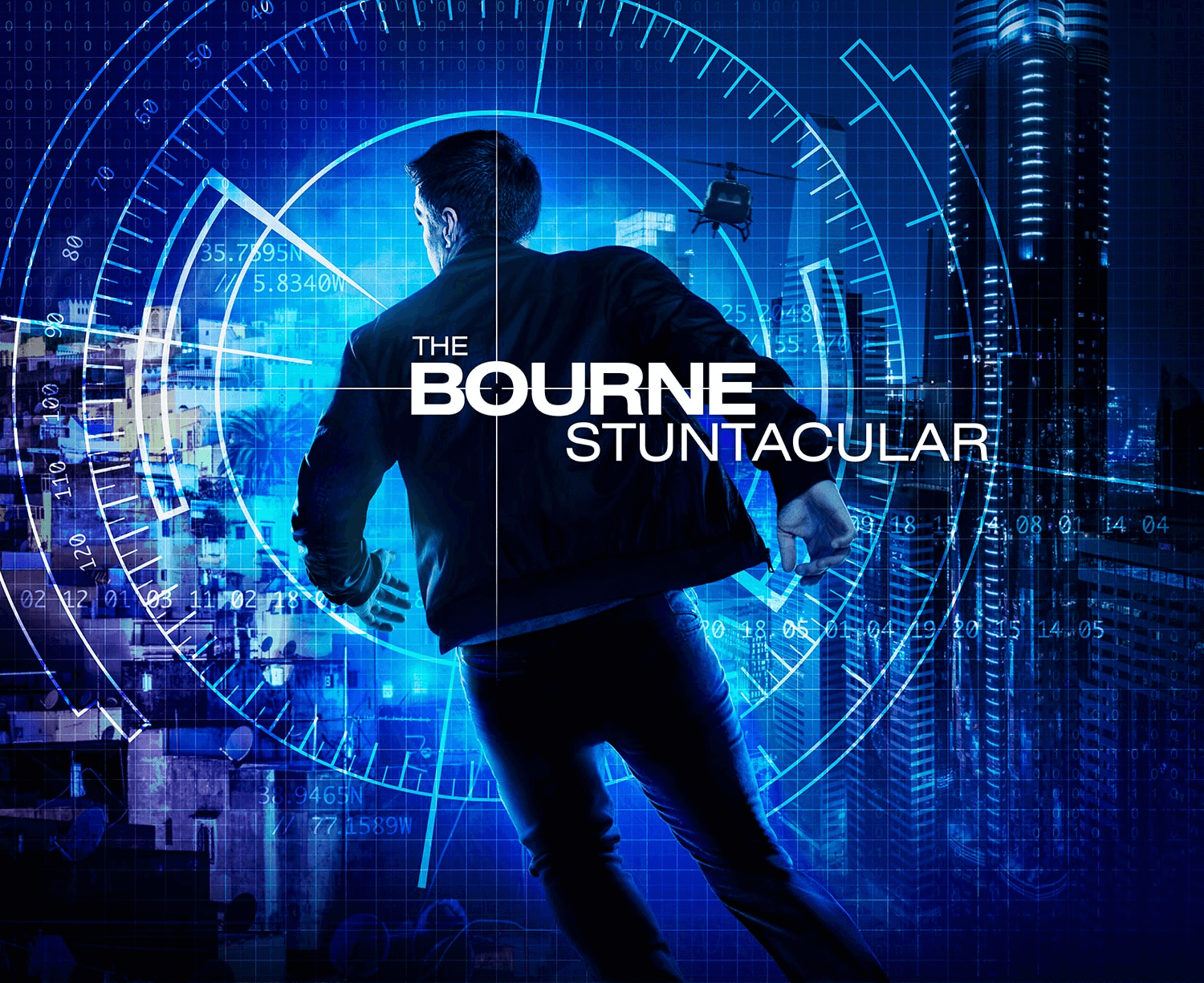 Revenge of the Mummy
As you approach the entrance of the Revenge of the Mummy, you will be awe of the massive size of the architectural wonder in front of you.
Entering the Museum of Antiquities awakens the explorer in you, with eager anticipation and excitement of what discoveries await. This attraction is an interactive experience, combining cinematic special effects, performances by actors, and little surprises that are scary and enticing all at once!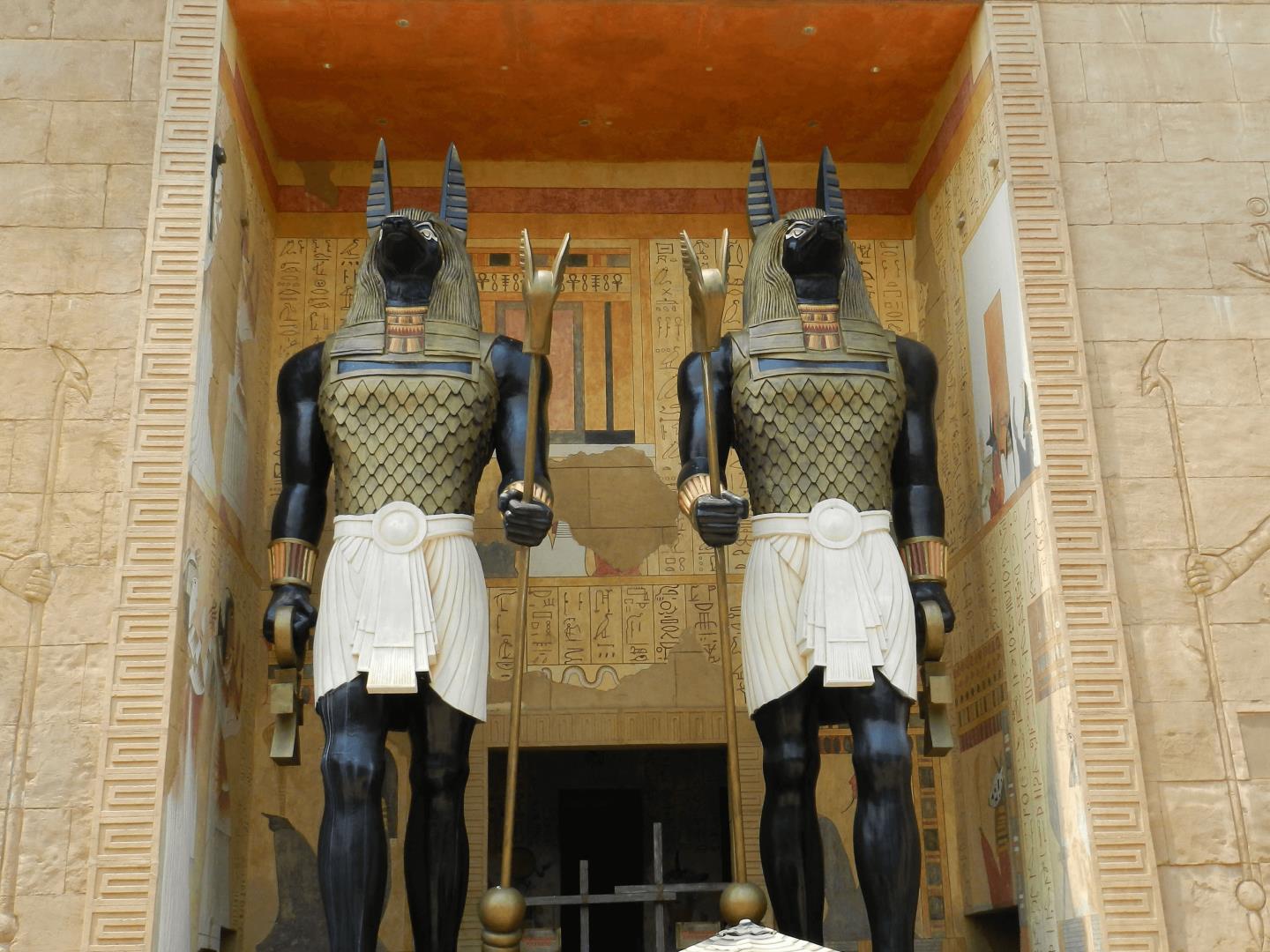 The Blues Brothers Show
For those who appreciate the sounds of the New York jazz and blues scene, you don't have to travel far. This toe-tapping show will get you out of your seat and transport you into the world of good music, whilst having a memorable music experience.
Where To Eat: Best Universal Studios, Florida Restaurants
With an array of eateries to choose from, your Universal Orlando trip is bound to be full of culinary delights.
The CityWalk restaurants
Universal CityWalk is located between Universal's Islands of Adventure and Universal's Studio theme park. The CityWalk has several popular attractions and its convenient location allows you to come and go from the theme parks for a bite to eat or to do some shopping on the CityWalk. Theme park admission is required.
Universal CityWalk is described as 'The Epicenter of Awesome.' This region of Universal Studios is the perfect escape from life's pressures and has 11 sit-down restaurants, a food court, and a wide variety of dining options.
There are dozens of options that are sure to make your mouth water!
The Toothsome Chocolate Emporium & Savory Feast Kitchen
An absolutely fantastic dining destination - enough to satisfy any sweet tooth. It offers a full-service menu with delectable delights.
The Hard Rock Cafe
Your favorite American cuisine in a rockstar decor-themed environment. A classic establishment that lives up to its legendary reputation.
The Cowfish Sushi Burger Bar
Confused by the name? Visit this popular gem for a dining experience you will not forget! Burgers, sushi, and more await you.
Bigfire
For big appetites, this steakhouse will not disappoint. It offers full-service table dining, but unfortunately, no takeaway options are available.
Margaritaville
Late-night live music for those with extra energy. Fantastic selection of world-class cocktails and a temperature-rising Volcano Bar.
All the eating options are available at your fingertips: Start planning your dining dream!
Where To Stay: Best Places
What better way to wind down than to stay at one of the Universal Orlando Resort hotels to continue the Universal Studios-experience, long after the theme park has closed? There are eight awe-inspiring accommodation facilities
Loews Portofino Bay Hotel
Like Italian? Well, this Universal Orlando Resort is the spot for you! It is a vision of beautiful Italian-inspired landscapes and decor, based on the little town of Portofino in Italy.
From enjoying the exclusive benefits of the Portofino Club Lounge, which visitors can access with certain packages, to enjoying the sparkling pools and fantastic food, Loews Portofino Bay Hotel is a gem.
Hotel guests can enjoy the magnificent views and relax in style, before retreating to their beautifully designed rooms or suites.
Quick access to the park is an easy ride away, with the Universal Express operating between the resort hotels and theme parks. Exclusive theme park benefits are available to Universal Orlando resort guests with early park admission, subject to having valid theme park admission.
Universal's Cabana Bay Beach Resort
Cabana Bay is your home away from home. Time travel back into the retro vibes of the early 60s, when stepping onto the grounds of this fantastic hotel!
Splash in the cooling pools, glide down the water slides, have a delicious burger and milkshake at the diner-inspired restaurants, or explore the Atomic Tonic Bar. There is something exciting to explore for everyone in the family.
This resort is conveniently located close to the theme park, which is accessible on complimentary shuttles, and to add to the magic, early park admission is available to the Wizarding World of Harry Potter. Valid theme park admission is required.
Loews Royal Pacific Resort
Described as an Exotic South Seas Paradise, this exclusive Universal Resort: Loews Royal Pacific Resort, is the ultimate destination to retreat to after the excitement of the day's adventures and excursions.
Waterways, the exotic beach and pool area, and water taxis make for a tropical island feel. To add to the excitement, this resort comes with early park admission access as well as complimentary transportation.
As a Universal Orlando hotel guest, your Universal Studios resort visit includes a free Universal Express Unlimited pass. Make more time for an island escape at this Universal Hotel, by skipping the lines at selected rides at Universal studios, and getting exclusive theme park benefits. Theme park admission is required. Click here for more information on Loews Royal Pacific Resort at Universal Orlando.
Depending on the time of year, there are almost always specials running at Universal Orlando's Hotels, to accommodate your hotel needs! If you are planning a trip for 2022, there is a special running for bookings made by December 2022, of 20% discount.
Check out the links to Surfside Inn and Suites as well as Dockside Inn and Suites, and explore your savings options.
The beautiful and unique accommodation, magical decor and themes of the Universal's Orlando Resort Hotels will be a treat for every visitor - well worth exploring before you consider any other place to lay your head or let your hair down!
Get browsing and have a look at hotel options here.
What To Know: Frequently Asked Questions
1. What are the park ticket prices?
Ticket prices range from $70 for Universal's Volcano Bay to $109 for Universal's Islands of Adventure and Universal Studios. Ticket prices will depend on when you are traveling and if there are any specials running.
Everything you need to know, plus any exciting special offers are available here: Park tickets.
2. What times are the shows at Universal Studios?
Download the Universal Orlando Mobile App when planning your next vacation, Universal Studios Orlando packages and tickets are easily accessible on the App, with early and park admission options.
3. Is Universal Studios or Island of Adventure better?
Both are phenomenal experiences in their way. Islands of Adventure is focused on adventure rides and themed shows, catering to the whole family, and is more child friendly. Universal studios have a teen and young adult culture, with more shows than rides.
4. Which are bigger Universal Studios or Islands of Adventure?
The Islands of Adventure Park is bigger at 108 acres, established in 1999, with Universal Studios being 108 acres built in 1990.
5. What park is Harry Potter World in?
The Wizarding World of Harry Potter features two parts, one in Islands of Adventure - Hogsmeade - and one in Universal Studios Orlando - Diagon Alley.
6. Which Harry Potter is better: Islands of Adventure or Universal Studios?
The Wizarding World of Harry Potter is made up of Hogsmeade in Islands of Adventure, and Diagon Alley in Universal Studios. If you prefer rides, Hogsmeade wins with three rides to Diagon Alley with only one. If experience, shopping, and shows are more important to you, then Diagon Alley trumps.
Sources:
https://www.travelwith-us.com/
https://www.universalorlando.com/web/en/us/places-to-stay/hotels/at-a-glance/hotels-overview
https://orlandoinformer.com/universal/studios-wizarding-world-harry-potter-diagon-alley/
https://harrypotter.fandom.com/wiki/Diagon_Alley
http://www.universalorlandovacations.com/specials/on-site.aspx
https://www.universalorlando.com/web/en/us/places-to-stay/universals-cabana-bay-beach-resort
https://www.attractiontickets.com/en/universal-orlando-resort/latest-news/top-7-unmissable-shows-universal-orlando-resort