Cabo San Lucas, Mexico

Click to Call
Cabo San Lucas sits on Mexico's southern tip, in the Baja Peninsula. This area of Cabo is renowned for its beautiful beaches, nightlife, and water-fuelled activities. Cabo's main beach is Playa El Médano.
It's here that visitors will discover a wide range of outdoor dining options and bars. Just shy of Cabo Marina, you'll stumble upon Land's End, El Arco (an ocean cliff-style archway), and the site of Playa del Amor (more commonly known as Lover's Beach).
Daring Activities
Hidden away on Baja's southern tip, the buzzing Cabo San Lucas is an ocean lover's dream. Whether you prefer to sail the beautiful coastline or diving into the azure blue waters - home to a variety of must-see tropical fish - or visit the local deserts or wild canyons, there is an activity to suit all - some of which are more daring than others.
Foodies will enjoy embracing a culinary adventure, sampling a variety of delectable Mexican cuisine, whilst adventurous travelers will enjoy exploring the deserts and wild canyons.
With so many activities to embrace in Cabo San Lucas, knowing which to try first can be challenging. To inspire you, we've rounded up a few of our favorite sights and sounds, to ensure you don't miss a thing.
Whale watching
Looking to get up close and personal with these gentle giants, this is the place to do it! There are numerous guides in the area willing to give you an overview of these epic sea creatures and their many unique antics.
Just be sure to pack your camera! Private morning excursions tend to offer calmer waters, meaning you'll have a higher chance of seeing these magnificent beasts - they might even put on a show!
Wild Canyon Adventures
Looking for an epic adventure to embark on in Cabo San Lucas? Taking a ride on the Wild Canyon zip line is certainly an activity for the adrenaline junkie.
Expect to hurtle through the sky, whilst enjoying views of desert ravines and the azure blue Cortez Sea - an exquisite backdrop to this aerial exploit.
Scuba dive and snorkeling experiences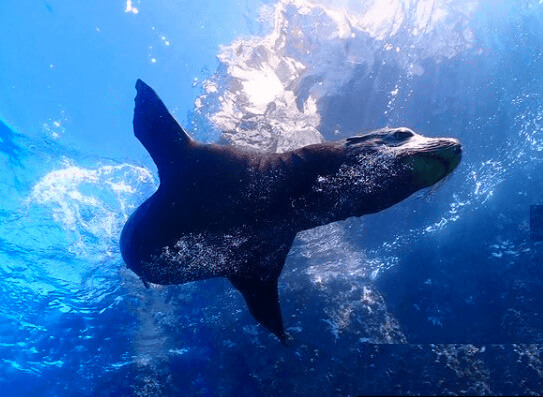 Get up close and personal with an array of tropical marine life residing below Chileno's Bay waves. This hidden cove's crystal clear waters have left many to name it 'the best destination in Cabo to snorkel'.
Swim above the reefs or take a tour of the sand gullies, as you're met by rainbow wrasse and parrotfish. When you've finished your snorkeling adventure, take to the golden sands of the bay and bask in the sunshine with a picnic or cool beverage.
Camel ride into the desert
Become Lawrence of Arabia for the day, as you take a tour on a trusty camel through the picture-perfect desert. Camel riding is a great activity for all the family and is one of the most prevalent adventures Cabo San Lucas offers.
Just be sure to hang on to your new friend's reigns as you navigate the surrounding area, taking in the sights and sounds as you journey through impressive dunes, and a beautiful bay boasting breathtaking coastal scenery.
Adventure to Cabo's Natural Wonders
As well as adrenaline-fuelled activities, Los Cabos boasts numerous popular natural wonders, all of which are a must-add for your travel itinerary.
El Arco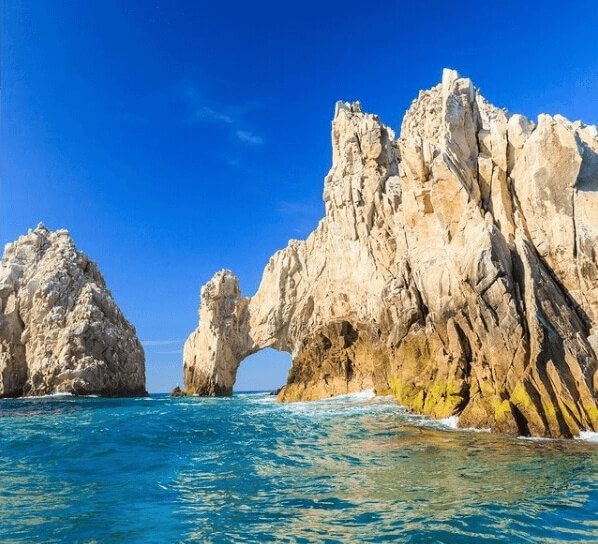 Where Cortez meets the Pacific Ocean you'll discover the famed El Arco arch. This exquisite rock formation, shaped like a corridor, is celebrated in Los Cabos Mexico, and is a must-visit when in the area.
Lover's Beach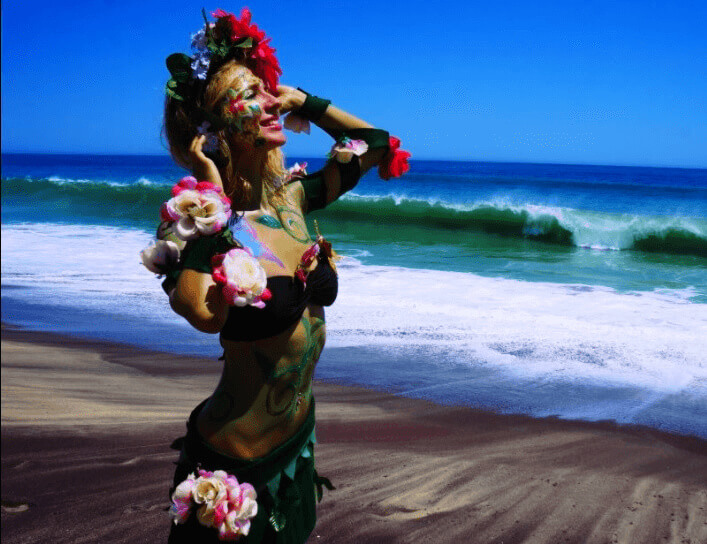 Looking to embark on an epic ocean-going escapade in San José del Cabo? Hire a paddleboard or kayak and journey to the Baja Peninsula's most southerly point. From the famed rock arch to a handful of noisy sea lions, this picturesque granite coastline has something for all. End your crusade at Lover's Bay and enjoy the picture-postcard golden sands.
Cabo San Lucas All-Inclusive Resorts
Cabo San Lucas, close to the Sea of Cortez, is home to an abundance of resorts, suited to couples, families, and those traveling solo.
From family-friendly resorts to adult-only options, hotels famed for their golf courses, and resorts packed with kid-friendly activities, there is something to suit all tastes in Los Cabos.
Le Blanc Spa Resort Los Cabos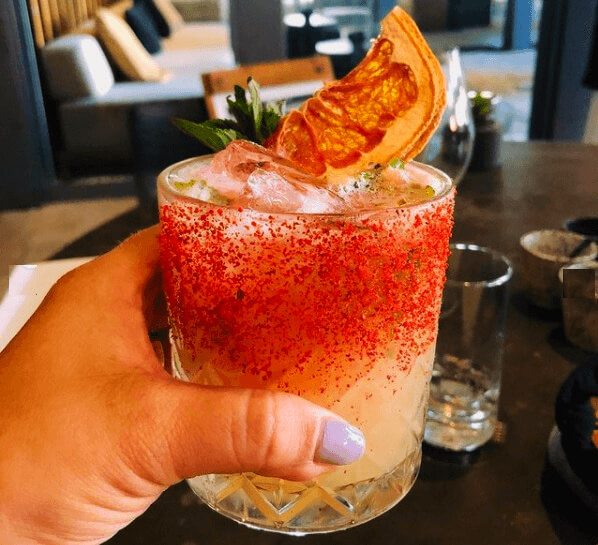 Recharge, relax, and indulge in scenic surroundings, beautiful accommodation, taste-tantalizing food, and all-encompassing luxury in the adult's only Le Blanc Spa Resort - the benchmark for a bespoke All-Inclusive vacation.
Highlights include pre-paid options that comprise everything from buffet meals to a la carte dining and in-room services, as well as high-end liquor, minibars, and snacks on tap.
Hyatt Ziva Los Cabos All-Inclusive Resort & Spa
This hotel in Cabo San Lucas Mexico is a great All-Inclusive option for the entire family, especially for those cooking for something more upmarket. It's here you will discover an impressive pool of which there are four in total, a range of gourmet dining options in the shape of seven bespoke restaurants, two hot tubs, a beach onsite as well as a kid's club.
Situated on the tip of the Baja Peninsula, the Hyatt Ziva Los Cabos has something for everyone. Nearby attractions include pristine beaches and coves, desert dunes, golf courses, and epic views of the Cortez Ocean. It's also only a skip away from San José del Cabo and the San Jose marina, which is a popular destination to visit both day and night.
Riu Santa Fe

All Inclusive

Set in the south of the Baja California peninsula in Cabo San Lucas, the Hotel Riu Santa Fe, located on El Médano beach, boasts a wide range of epic facilities, all of which have been put in place to ensure an unforgettable stay.

This all-encompassing hotel in San Jose del Cabo is open 24/7 and offers a variety of gastronomic delights, free wifi, a wide range of action-packed entertainment, and plays host to the famed RIU pool party events, which are adult-only and feature live shows and impressive music acts.

All amenities boast exceptional comfort, with rooms equipped with air conditioning, handy beverage dispensers, and a minibar. Guests can also take advantage of not one, but seven swimming pools, some of which feature hydromassage areas and swim-up bars.
Cabo San Lucas FAQs
Is Cabo Safe?
Los Cabos has been awarded the Safe Travels Stamp, meaning it is one of the safest destinations to visit at present. However, it is (as with anywhere) wise to keep your wits about you.
Where is Cabo San Lucas located?
Cabo or Cabo San Lucas, sits at Baja California Peninsula's southern tip, in Baja California Sur, a Mexican state. It's easily accessible and boasts numerous good travel routes.
Is it safe to swim in Cabo?
Yes, it's one of the best places to swim, snorkel and dive in the world and is home to an array of marine life, comprising tropical fish and whales. The waters are azure blue and extremely clear, making this underwater world a joy for all.
What is the best month to vacation in Cabo San Lucas?
An ideal time to check out Cabo is between May and June, as it is less crowded at this time and the summer storms are yet to arrive.
The months of October and November are also great times to visit this part of the world, although it can be slightly busier.
MORE PLACES TO GO ON VACATION
Caribbean and Mexico Destinations
Antigua and Barbuda
Aruba
Bahamas
Barbados
Belize
Bermuda
Bonaire
Cabo San Lucas
Cancun Mexico
Cayman Islands
Costa Rica
Curacao
Dominican Republic
Grenada
Jamaica
Puerto Rico
Puerto Vallarta
St Kitts and Nevis
St Lucia
St Martin
St Thomas Virgin Islands
Turks and Caicos Islands

Pacific Island Destinations
Australia
Bali
Big Island Hawaii
Bora Bora
Fiji
Kauai
Maui
Moorea
New Zealand
Oahu
Tahiti Village
Places to Go on Vacation