Disney World Hollywood Studios

Click to Call
When it comes to family fun, adventure, and excitement, the Walt Disney Company is the undisputed Number 1.
Initially opened in 1988 as part of the Walt Disney World Resort Theme Park, Hollywood Studios is where all your favorite movies come to life, and it's not hard to see why it is so beloved amongst visitors.
What Makes Disney's Hollywood Studios Different?
Hollywood Studios at the Walt Disney World Resort places you, the visitor, in the movies as you stroll down Hollywood Boulevard, ride the thrilling attractions, and enjoy the packed-in entertainment on offer.
There's truly no place like it.
And, as always, those ingenuous Imagineers at Disney have a few tricks up their sleeves to make your Disney experience the stuff that dreams are made of.
So, you can be sure to expect a few magical surprises, too!
Throughout this guide, we'll look at all the very best rides and entertainment at the park, as well as help you find the best places to eat and stay while you are experiencing the sheer magic that is Disney's Hollywood Studios.
Best Rides at Disney Hollywood Studios
With so many incredible rides at Hollywood Studios, it can be difficult to choose the best ones, which is important, given you only have a certain amount of time to spend at the park of dreams!
We've done the hard work so you don't have to; below is a list of the funniest - and possibly scariest - rides to test your metal on.
Mickey & Minnie's Runaway Railway
Mickey & Minnie's Runaway Railway is a thrilling train ride that mixes stunning 4K cartoon cinema with a thrilling ride packed full of adventures and fun.
We guarantee you, you've never had a train journey quite this marvelously chaotic before!
Muppet Vision 3D
Join Miss Piggy, Kermit the Frog and the rest of their buddies in this hilarious laugh-a-minute tour of Muppet Labs - where just about anything and everything could go wrong!
Rock 'N' Roller Coaster
Whizz through the streets of Los Angeles in a stretched limo-cum-roller coaster as you rush to make it to an Aerosmith concert before the show starts. Dodge through traffic and other obstacles at super-fast speed; but, will you make it in time?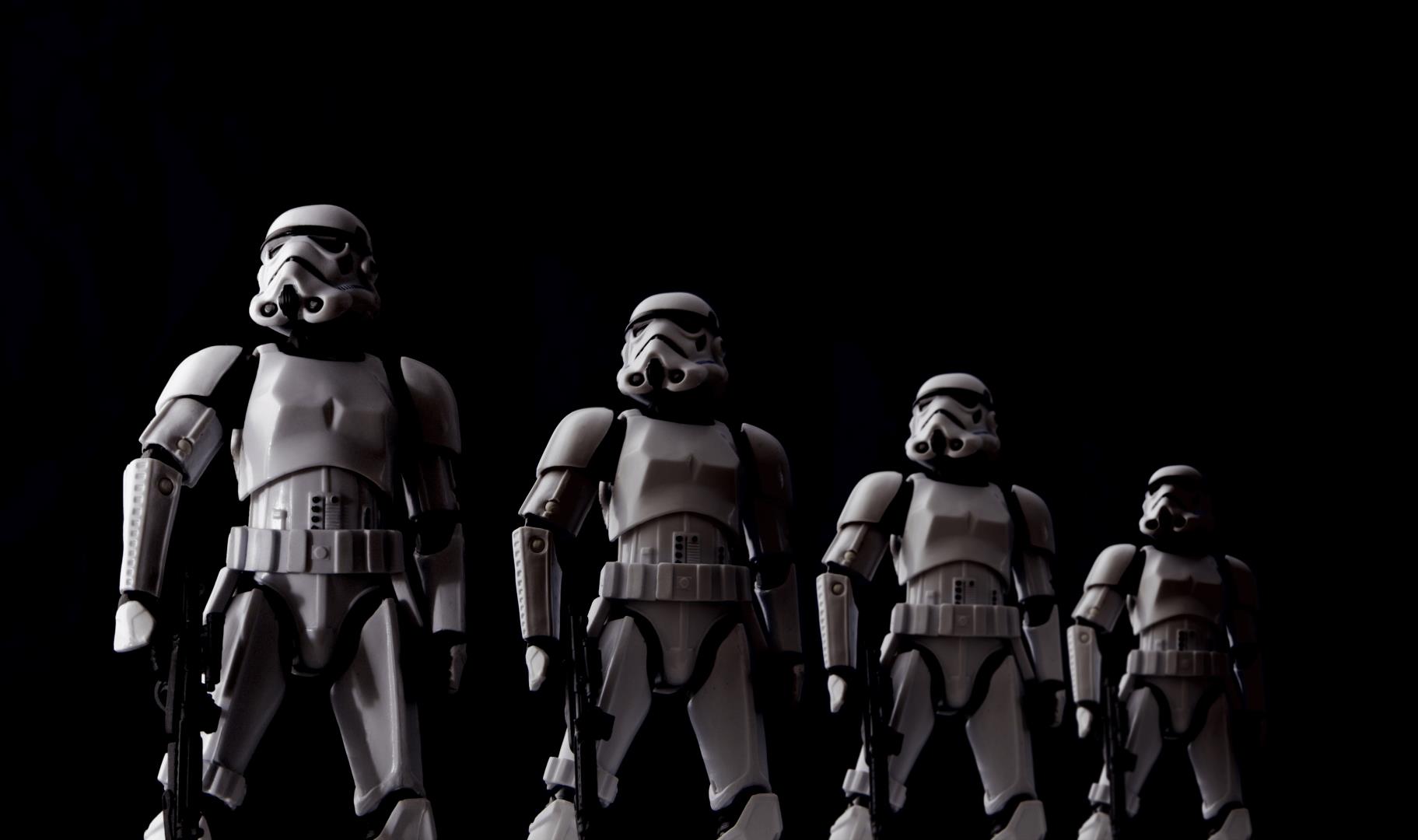 Star Tours: The Adventure Continues
Take a motion-simulated flight in 3D as you voyage through the galaxy, where you even get the chance to get up close and personal with the First Order.
But, will you make it back to safety?
With twists and turns throughout, this is a must for die-hard Star Wars fans.
Star Wars: Rise of the Resistance
Brace yourself for one of the most immersive and advanced attractions that Disney has to offer. See all your beloved Star Wars characters while doing battle in space.
Have you got what it takes to navigate rumbles, blasts, and drops as you venture to the galaxy's edge?
If you like special effects, this is one attraction you definitely have to experience.
And, don't forget the plethora of special Star Wars merchandise that awaits you - that's if you make it back to earth.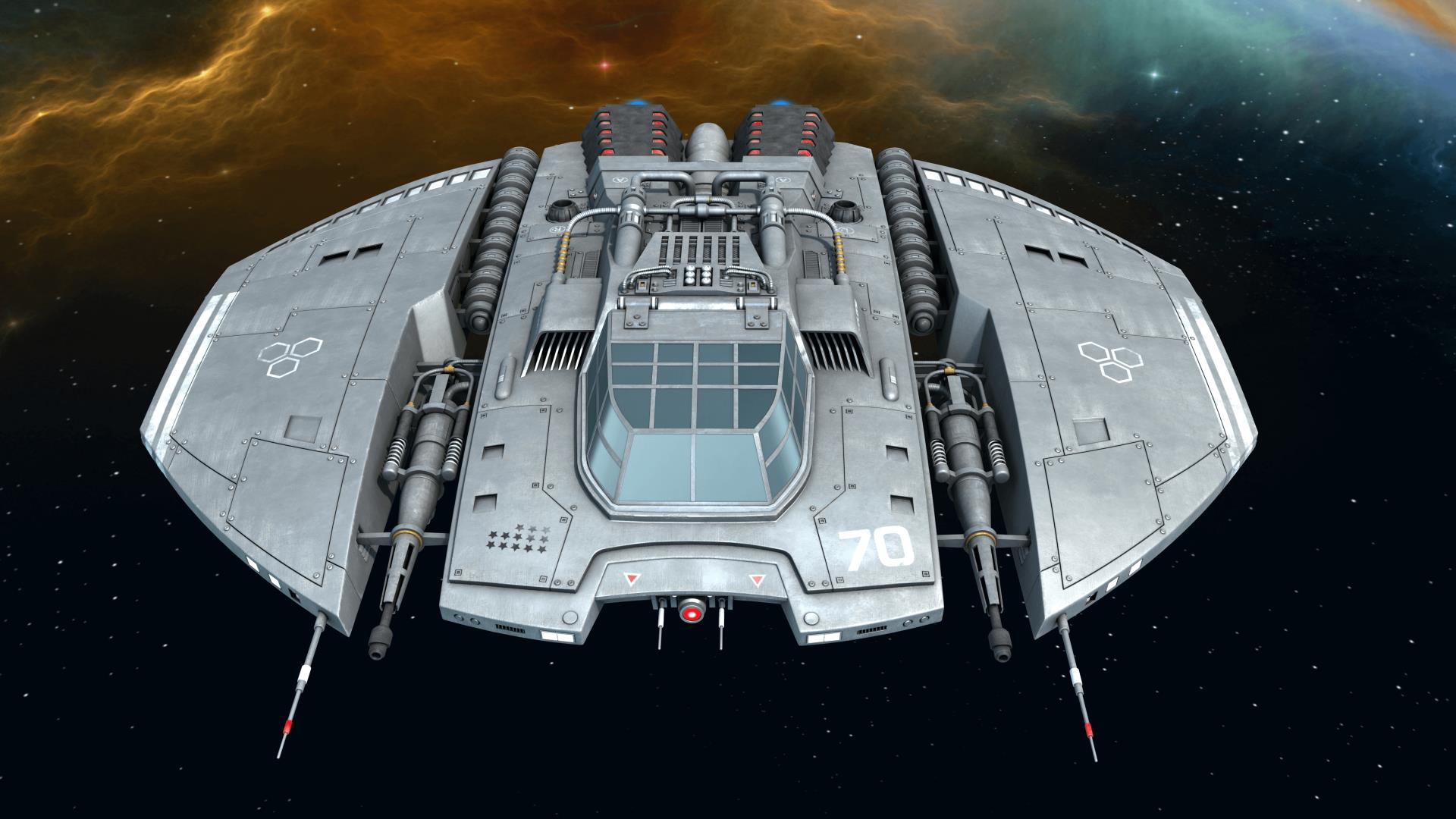 The Twilight Zone Tower of Terror
One of the most famous rides in Disney World's Hollywood Studios is the Hollywood Tower Hotel elevator. Are you brave enough to dare to take a bumpy ride in the lift to the top floor, only to plunge into the dark abyss seconds later?
As if that wasn't terrifying enough, the hotel itself is said to be haunted by a number of sinister and unpredictable ghosts, just waiting for you to check in...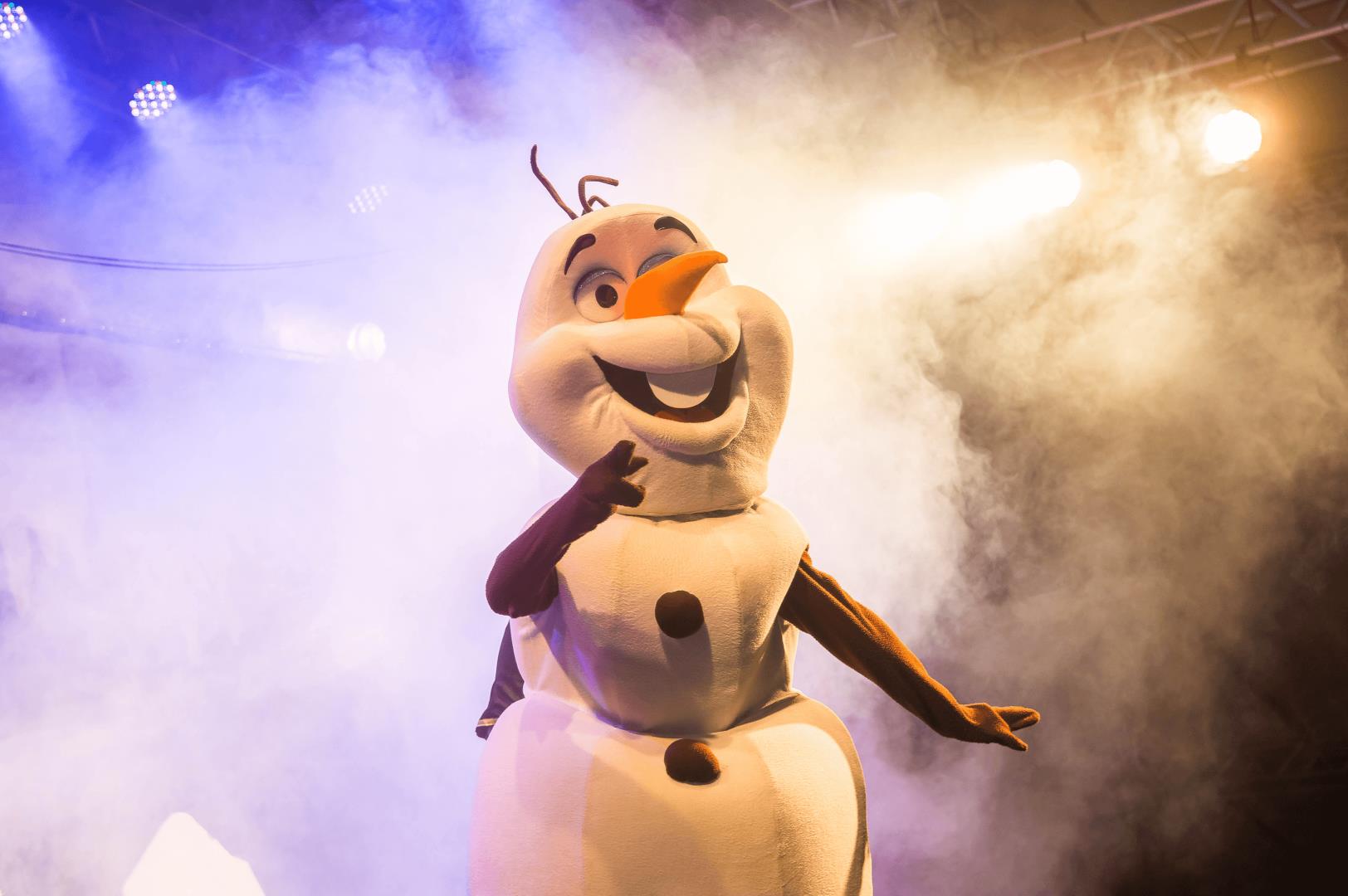 Honourable mention: For the First Time in Forever: A Frozen Sing-Along Celebration
While not a ride, one of the major attractions is For the First Time in Forever: A Frozen Sing-Along Celebration, which is performed every hour.
Prepare to hear your kids bellowing 'Let It Go' for months to come!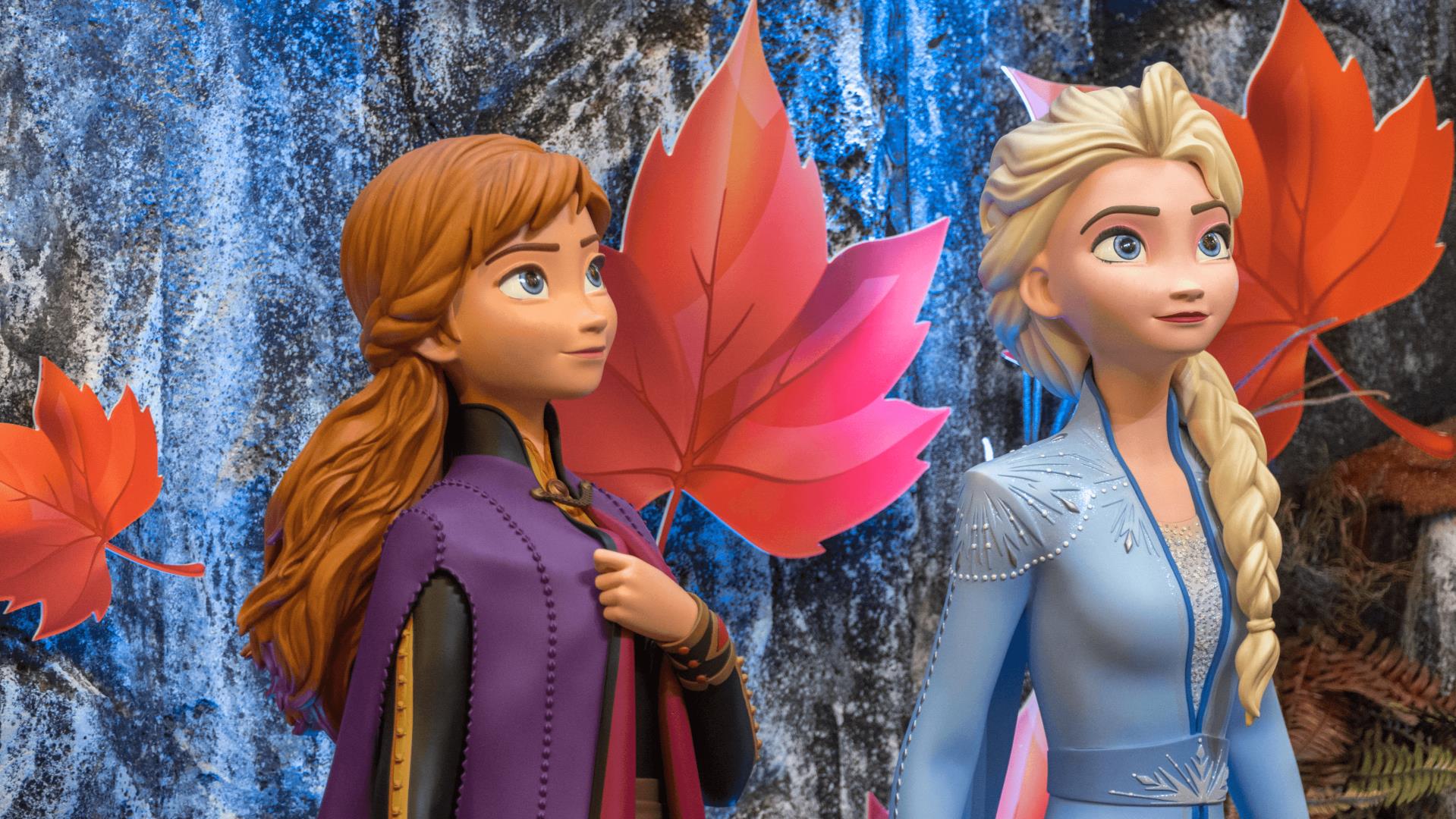 Walt Disney Presents: Best Places To Stay
There are several Disney Resort Hotels close to the Hollywood Studios.
Walt Disney World Dolphin Resort and Walt Disney World Swan Resort
Both these hotels are under a mile away from Hollywood Studios, but if you don't fancy walking the beautiful trail to the park, you have 2 options:
Both these services are offered by the resorts.
And, did we forget to mention that both hotels are deluxe?
Disney's BoardWalk Inn Resort
The Boardwalk Resort is also within close proximity to the Studios and, like the Dolphin and Swan, it has a water taxi service for those who don't wish to travel by foot to their favorite rides and attractions.
Packed with pools and stunning views, this budget Disney option is a steal.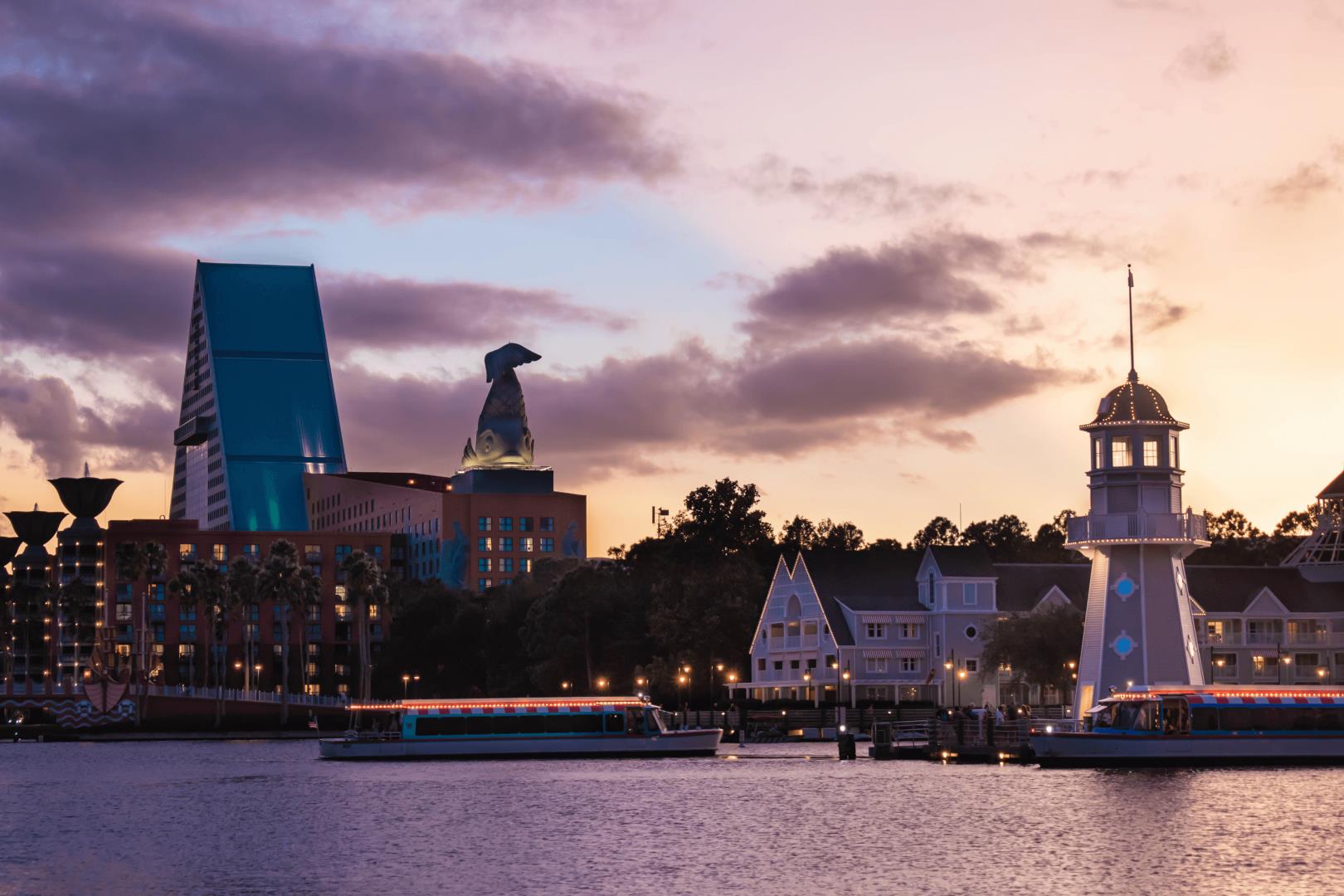 Best Restaurants
While there is a whole host of restaurants to take your pick from at Disney's Hollywood Studios, there are 2 in particular that, for us, are stand-out.
Let's look at them.
The Hollywood Brown Derby Lounge
The Hollywood Brown Derby restaurant is synonymous with Disney's Hollywood Studios and is the very last Brown Derby left in the country.
The original Brown Derby in LA was famous for being shaped like a derby hat, which in turn became a symbol of the Golden Age of Hollywood, so no wonder the last standing restaurant is situated in the park.
As you walk in, you'll be greeted with a host of celebrity caricatures adorning the walls, while the music will think you've traveled back in time to an age when the Talkie wasn't even thought of!
If you want some of the very best food available at the Walt Disney World Resort, Brown Derby is the number 1 place for you. From bountiful mains to tasty indulgent desserts, the menu will turn the head of even the pickiest eater in your party.
What's more, vegetarians and vegans are well looked after, too. Many of these options are 'off-menu', i.e., they aren't advertised. But, don't let this put you off; think of it as a little secret! Simply ask your server, and the chef will be delighted to make you something delightful and vegan.
Hollywood & Vine
If you have kids in tow and want to treat them to a meal they will never forget, make a beeline for Hollywood & Vine, where the little ones can feast on Mickey Waffles and a whole selection of other themed food while being served by many of the Dinsey Old Guard.
Included in the lineup are Mickey Mouse, his paramour Minnie, Pluto, and Goofy are all just waiting to say hello!
While the kids will be kept entertained with delicious food and their new friends, the big kids (that's you, the adults) can treat yourselves to something a bit more, well, grown up.
The menu is loaded with seasonal recipes, from Asparagus and Summer Truffle Risotto to Pork Loin smothered with a barbeque-mustard sauce, served with a soft cheese polenta.
For sophisticated tastes, it doesn't get much better.
Final Thoughts
When it comes to theme parks, we all know that no one does it quite like Disney.
And, when it comes to Hollywood Studios, prepare to be drawn into a great movie ride, have adventures like no other, and eat and drink some of the best cuisines in the entire resort.
What's not to love?
And, if you want more information about any of the other Disney parks, check out our guides on DisneyWorld Epcot Center, DisneyWorld Animal Kingdom, and DisneyWorld Magic Kingdom.
These articles are packed with handy need-to-know information on what to do, where to eat, and the best places to stay on your magical Disney adventure.