Bonaire

Click to Call
Bonaire, one of the Dutch Caribbean Islands, is nothing short of a holiday haven. A huge hit with scuba divers keen to see the marine life up close and personal, as well as those who are after a more relaxing trip abroad, Bonaire truly has something for everyone.
In this article, we'll look at the best events, places to go, and food to sample. We'll even help you out with recommendations for some of the best resorts around, too.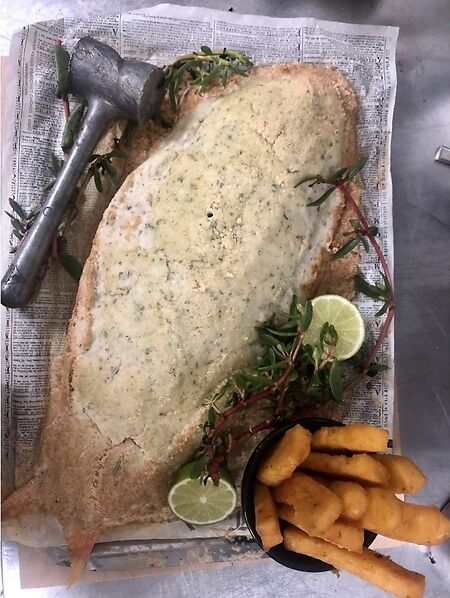 What Makes Bonaire Unique?
Events
Bonaire Carnival
Between February and March each year, the island transforms into a festival of fun with a unique party atmosphere. You will hear the swell of Caribean drums and music everywhere you go.
People take to the streets in elaborate costumes and dance until the early hours of the morning. There's drinking and a hedonistic vibe to the island throughout the Bonaire Festival, and it's concluded with an impressive and mesmeric firework display.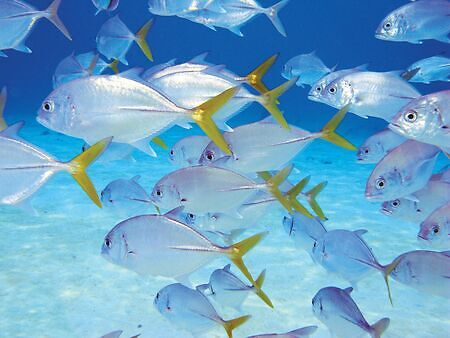 Simadan Festival
Simadan is a folk festival that's held every year in April. Originally a harvest event where farmers would tend to the fields and celebrate their crops, today, the festival is a fun-packed spectacle for the whole family.
Food, unsurprisingly, is a key part of the festivities, with lavish feasts thrown. Here, you can sample everything from goat curry to okra soup and pancakes.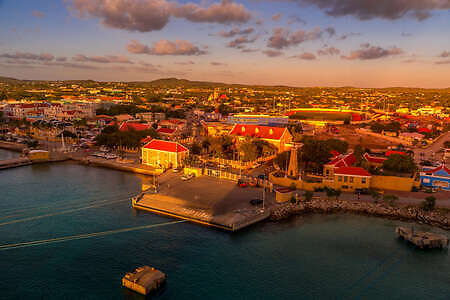 Bonaire Dive Festival
Since 1997, this dive festival has focused on conservation. Over the 2-week event, there are seminars, lectures, and awareness projects focusing on the environment. The Bonaire National Marine Park is in charge of the waters around the area and takes great pride in keeping them in superb condition, with the island being keen to pass on its keen emphasis on conservation to locals and visitors.
It's not all academic, however. There are cocktail parties, social events, and even diving experiences to be had.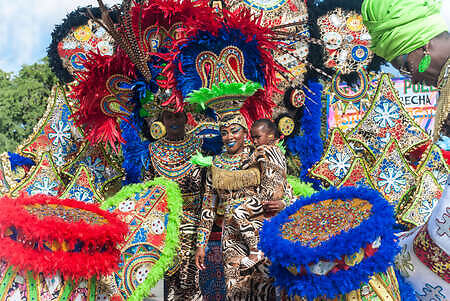 Heineken Jazz Festival
The Heineken Jazz Festival runs on a Saturday night every year. Thousands of visitors and jazz musicians come together for exciting workshops and interactive events to promote jazz throughout the island.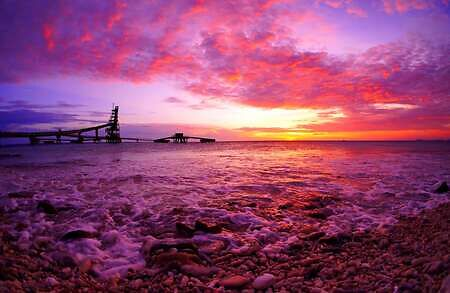 Bonaire International Sailing Regatta
A big event for the island held each October is the Bonaire International Sailing Regatta. Vessels from across the globe make their way to the extravaganza to take part in various competitions, including windsurfing.
Once the sun goes down, however, the area truly comes to life. Revelers party into the early hours of the morning, surrounded by music and frivolity.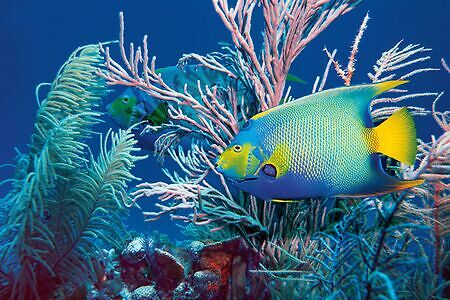 Places
Lac Bay
Lac Bay has a soft white sand beach, crystal clear waters, and plenty to do and see. Boat rentals are available nearby, where you can venture out and explore Bonaire from the water.
If you are feeling in need of some adrenaline, there are windsurfing lessons that you can take from the bay if you are a novice. The area sees very few boats, so it's the perfect place to get out there and practice.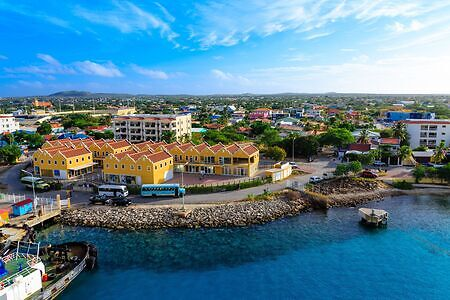 Klein Bonaire
Klein Bonaire, known as Little Bonaire, is situated 800 meters from the coast of Kralendijk and just one mile at its closest point from Bonaire. It's an inhabited beach that is a breeding ground for sea turtles, so if you are lucky enough, you might spot a few.
There are also 54 different animal species in the area, including birds and tropical fish. A beach paradise, this area is ideal for taking time to chill out and watch the throngs of cruise ships pass by. It's also known as quite the diver's paradise if you want to explore underneath the warm, clear, blue sea.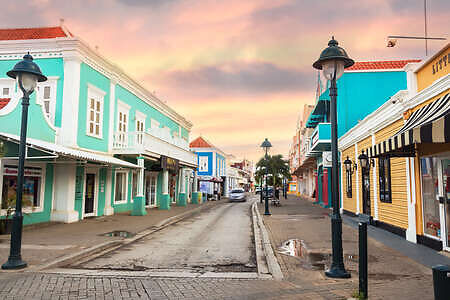 Cuisine
Goat Stew
As the only animal that is raised on the island, it's unsurprising that goat meat is used in so many of Bonaire's exotic recipes. Goat curry is a staple and extremely popular when it comes to locals and visitors alike. Served with rice, this stewed meat is smothered in a tasty sauce and layered with spices.
Piska
Piska is a pan-seared fish that is traditionally served in a rich, tangy tomato sauce. Once tasted, it's never forgotten, so it's highly recommended on your visit to the island.
Funchi
Similar to polenta, funchi is a side dish that is sometimes fried. It often resembles a large french fry or a flat patty.
Iguana Soup
This soup, made with celery and onions, is a light, healthy and refreshing lunch. While not to everyone's taste, it is definitely worth a try for the culinary experience.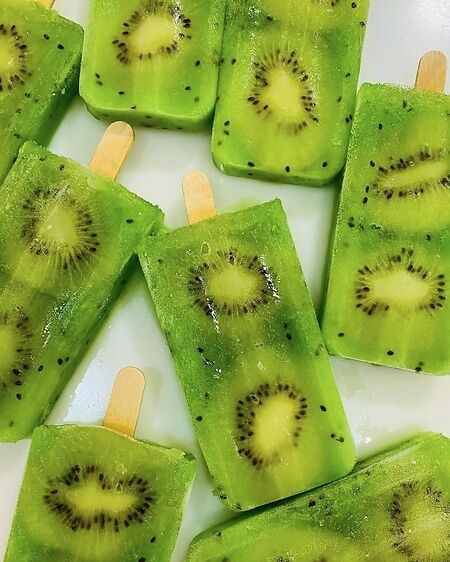 Fried Plantains
As with many other islands across the Caribbean, plantain is a side dish that's popular in Bonaire. They are stretchy and similar to potatoes but with their own unique taste.
Pika Siboyo
Used as a condiment for just about anything, Pika Siboyo is made from vinegar, peppers, and onions, which are blitzed. Be warned, there's also the addition of chilies, so if you aren't a fan of the heat, don't overindulge!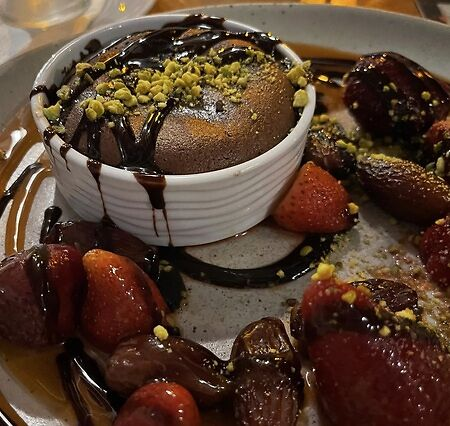 Resorts
Divi Flamingo Beach Resort
Divi resort has an on-site casino and numerous freshwater pools to relax in. There's also a spa and sun loungers if you want to chill out even more. It's colorful, it's laidback, and it's fun for all the family.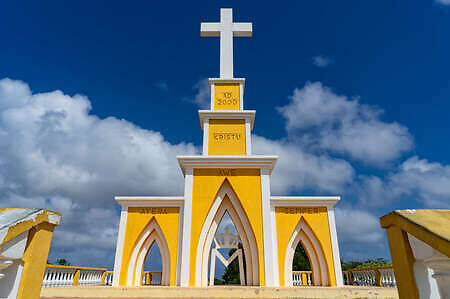 Delfins Beach Resort
This luxury resort has suites that open right onto the water. It also has a stunning restaurant that serves both American and Caribbean cuisine. There's also a popular dive school where trained professionals will teach you the ropes.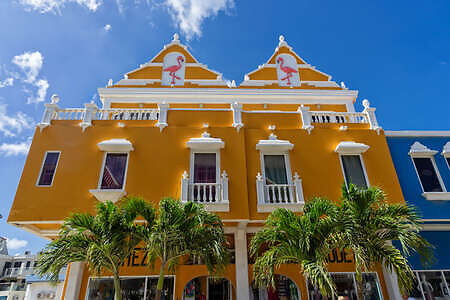 FAQs
Is Bonaire safe to visit?
Yes, Bonaire is considered one of the safest places for tourists and visitors in the entire Caribbean Netherlands. However, it's important to look after your own personal safety, and this often means employing common sense tactics.
For example, you shouldn't walk on your own at night if you can help it, and you should ensure you keep your personal belongings with you at all times.
What are the people like in Bonaire?
The people of Bonaire, known as Bonaireans, are warm, friendly, and affable. No matter who you are, a friend or stranger, you will get the same welcome.
People of African ancestry make up around 85% of the island's population, followed by Caribbean Indians, Dutch Europeans, and Asians.
What is Bonaire famous for?
Bonaire certainly isn't the most famous island in the Caribbean, but it is renowned for one thing: scuba diving. Boraine has a dedication to marine conservation, which means the diving conditions are practically perfect in this part of the Caribbean Sea. Think thriving coral reefs, lots of turtles, and more species of fish than you can count.
What's the best time of the year to visit Bonaire?
Bonaire is a great location practically any time of the year. The country has a temperate climate and sits just north of the equator, so there's little threat of tropical storms or hurricanes.
If you want to visit when it's quieter with fewer crowds, you might want to visit between May and October when there are fewer tourists. November to April is considered peak time, so it will be busier, and hotels may charge a more premium rate.
Final Thoughts
The Caribbean Island of Bonaire is a truly magical place, and no amount of describing it will ever do it justice. It's packed with charm, stunning landscapes, and friendly locals. Whether you want to relax by the beach and soak up some rays or go shore diving to explore various dive sites around the coral reef, Bonaire has it all.
Sources
Bonaire Travel Guide | U.S. News Travel (usnews.com)
Bonaire — Festivals and Events (iexplore.com)
MORE PLACES TO GO ON VACATION
Caribbean and Mexico Destinations
Antigua and Barbuda
Aruba
Bahamas
Barbados
Belize
Bermuda
Bonaire
Cabo San Lucas
Cancun Mexico
Cayman Islands
Costa Rica
Curacao
Dominican Republic
Grenada
Jamaica
Puerto Rico
Puerto Vallarta
St Kitts and Nevis
St Lucia
St Martin
St Thomas Virgin Islands
Turks and Caicos Islands

Pacific Island Destinations
Australia
Bali
Big Island Hawaii
Bora Bora
Fiji
Kauai
Maui
Moorea
New Zealand
Oahu
Tahiti Village
Places to Go on Vacation