Antigua And Barbuda

Click to Call
The twin islands of Antigua and Barbuda are nestled between the north Atlantic Ocean and the Caribbean sea. They are the ideal setting for gorgeous beach holidays.
Both islands are known for their natural beauty and friendliness. They are also recognized for their biodiversity, making them the perfect destination for nature lovers.
Visitors to these Caribbean islands will find a great range of events and interesting locations to keep them busy. Great food and drink, as well as a wonderful selection of all-inclusive hotels, ensure guests enjoy a wonderful vacation.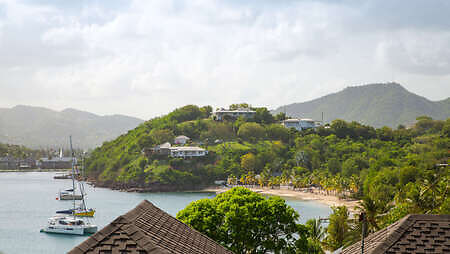 Antigua And Barbuda Events
There are lots of great events and attractions in Antigua and Barbuda that make them popular for vacations. These include;
Antigua Carnival
The Antigua Carnival is an annual celebration held over 10 days at the start of August.
The lead-up to the carnival sees a number of dance competitions and pageants held across the island. The carnival itself is held in the island's capital, Saint Johns.
Dancing, floats, and colorful costumes are all a part of this wonderful celebration.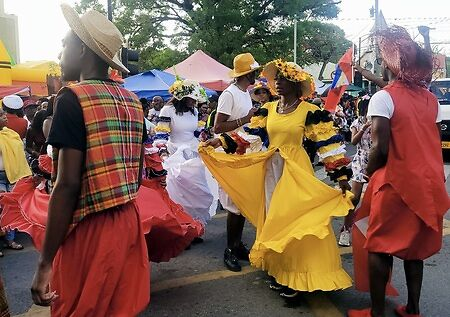 Annual Seafood Festival
The annual Seafood Festival of Antigua and Barbuda is a great event. It is an excellent opportunity for visitors to enjoy delicious cuisine.
As well as having the opportunity to enjoy freshly caught fish and seafood, there are lots of other things to enjoy.
Music, crafts, and boat rides are all a part of this big day in April.
Antigua Sailing Week
If you visit Antigua in April or May, you may be lucky enough to experience Antigua Sailing Week.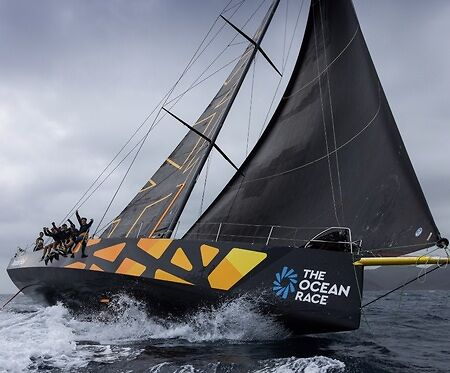 The celebration is perfect for those that love all things nautical. Hundreds of boats take part in various competitions.
Formal events, live music, and the opportunity to get a taste of sailing are also available for visitors to enjoy.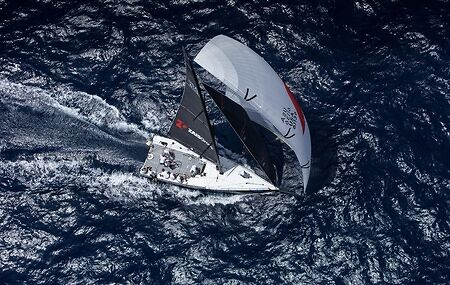 Antigua And Barbuda Locations
If you are wondering where to go on a visit to Antigua and Barbuda, there is no need to worry. There are lots of great attractions to keep you busy.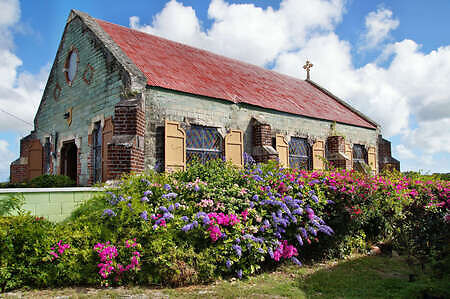 Devil's Bridge National Park
The stunning Devil's Bridge National Park on the island of Antigua. This beautiful rock formation is famed for its natural arch that has been carved by the ocean waters over many years.
It is the perfect location for people looking for great photo opportunities.
The spot is popular for hikers, and there are nearby beaches to relax and enjoy the water on.
Nelson's Dockyard National Park
Another great national park on the island of Antigua's south coast is Nelson's Dockyard National Park.
The area is home to a number of historic sites and excellent hiking trails.
Visitors will have a great opportunity to see a variety of rare birds in their natural habitat.
The area has a number of great beaches and a beautiful marina that is perfect for romantic walks.
Prickly Pear Island
There are a number of uninhabited islands around Antigua and Barbuda, including Prickly Pear Island.
You can take a day trip by boat to Prickly Pear Island to enjoy its beautiful sandy beaches.
While the island is uninhabited, there is a small beach bar and restaurant for meals and refreshments.
The island is great for snorkeling and scuba diving thanks to its crystal clear waters and fascinating marine life.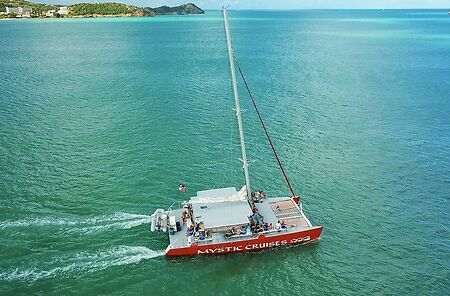 Antigua And Barbuda Food & Drink
One of the best things about vacations is sampling local delicacies. There are lots of great dishes and drinks to explore on a visit to Antigua and Barbuda.
The tropical weather and island location of Antigua and Barbuda make it ideal for local products and seafood.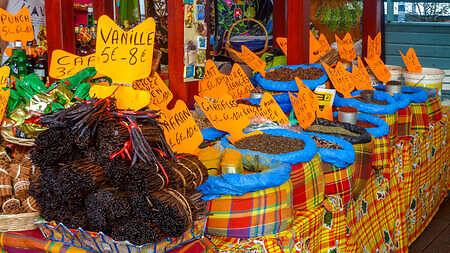 Antiguan Black Pineapple
The refreshing Antiguan Black Pineapple is recognized as being one of the sweetest pineapple varieties in the world.
A slice on the beach or as part of a cocktail is the perfect way to enjoy the local delicacy.
Saltfish
Seafood lovers will have an excellent choice of restaurants across Antigua and Barbuda. One of the most popular choices on the islands is saltfish.
Fungee & Pepperpot
While it may not sound particularly appetizing, Fungee & Pepperpot is a delicious stew that is considered the national dish.
It is made with delicious meats that melt in the mouth. Added to this is a selection of delicious vegetables.
Fungee is bread balls made from okra and savory cornmeal that is used to dip into the stew.
Antigua Restaurants
Choosing a restaurant is only a challenge because there are so many great options. Some of the best include;
Carmichael's
Carmichael's is the onsite restaurant of the luxury boutique hotel Sugar Ridge.
Guests will enjoy the beautiful beach views during their meals. Fresh seafood and a great seven-course tasting menu make it a popular choice.
Sheer Rocks
The dramatic rocky backdrop and views over Cocobay make Sheer Rocks a wonderful choice.
The incredible cocktails created by experienced mixologists are a great way to relax.
Its high-quality menu offers a sumptuous choice for diners. Lobster ravioli and braised ribs are just two of the great options.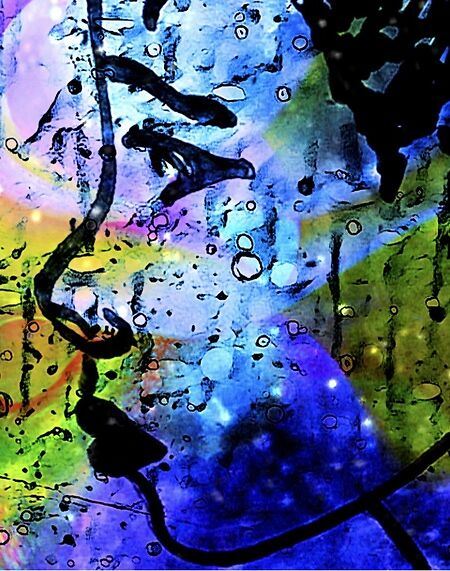 Shirley Heights Lookout
Shirley Heights Lookout is an excellent option for diners. The restaurant offers traditional Caribbean cuisine.
This restaurant is a fun option with a party atmosphere, great for those looking for a great time and delicious food.
Antigua And Barbuda Hotels And Resorts
The West Indies has lots of great resorts to choose from. A Barbuda, Antigua holiday allows you to enjoy some of the best.
Ocean Point Resort
Ocean Point Hotel and Resort is an excellent all-inclusive. The adults-only resort is known for its relaxing atmosphere.
The large swimming pool and easy access to local beaches make it easy for those that love the water.
The spa is perfect for those that want to pamper themselves with luxury treatments.
Galley Bay Resort
Galley Bay Resort and Spa is a beautiful beachside hotel. Ocean-view rooms come with stunning wood-framed ceilings.
The hotel has great dining options with three restaurants to choose from.
This adults-only hotel has a lagoon on one side and a sandy beach and ocean on the other.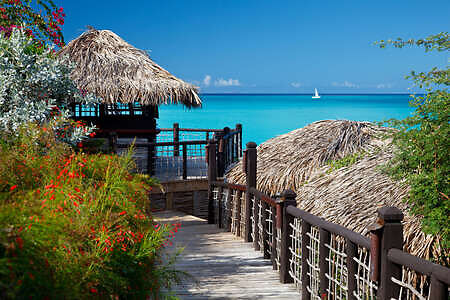 Keyonna Beach Resort
Keyonna Beach Resort is a couples-only resort that is great for honeymooners and romantic getaways.
Visitors will love the private cottages and four-poster beds. Private verandas and plunge pools make it a great location for an intimate vacation.
Barbuda Ocean Club
Families will enjoy the marvelous Barbuda Ocean Club. The beachside hotel boasts great sandy beaches, golf facilities, and friendly staff.
Verandah Resort
Verandah Resort is located on a bluff overlooking the Caribbean sea. This is an all-inclusive, family-friendly resort with villa-style accommodations.
There are kids' activities available that can offer parents a great way to enjoy some alone time.
Blue Waters Resort
Visitors looking for a luxury boutique hotel experience will love the Blue Waters Resort.
The hotel is set on more than 17 acres of tropical gardens. The incredible infinity pool and laid-back ambiance are perfect for holidaymakers.
FAQs
When is best for visiting Antigua and Barbuda?
For the best weather, you should visit Antigua and Barbuda between December and April as there is less chance of rain. However, this makes it an extremely popular time to visit. To avoid crowds and enjoy off-peak prices, you could visit between May and November.
What language is spoken in Antigua and Barbuda?
The official language spoken in Antigua and Barbuda is English. Spanish is also commonly spoken through the islands.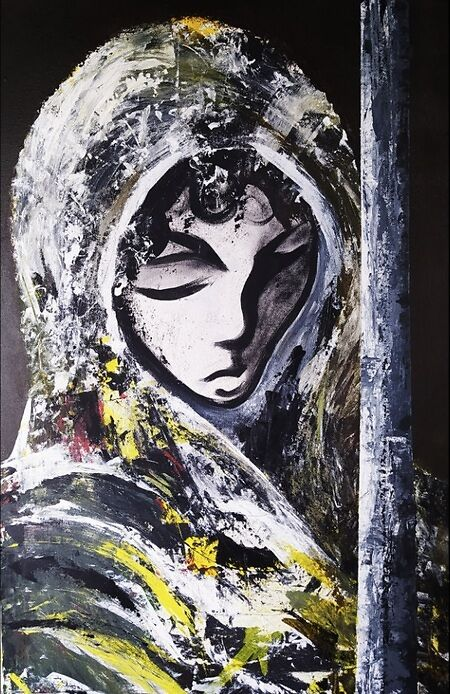 What currency is used in Antigua and Barbuda?
The East Caribbean Dollar is used in Antigua and Barbuda. The US Dollar is also widely accepted.
Sources
https://www.nationsonline.org/oneworld/antigua_barbuda.htm
https://visitantiguabarbuda.com/hotels-resorts/
https://www.planetware.com/antigua-and-barbuda/top-rated-resorts-in-antigua-ant-1-2.htm
https://www.globalcitizensolutions.com/antigua-and-barbuda-hotels/
https://en.m.wikivoyage.org/wiki/Antigua_and_Barbuda
MORE PLACES TO GO ON VACATION
Caribbean and Mexico Destinations
Antigua and Barbuda
Aruba
Bahamas
Barbados
Belize
Bermuda
Bonaire
Cabo San Lucas
Cancun Mexico
Cayman Islands
Costa Rica
Curacao
Dominican Republic
Grenada
Jamaica
Puerto Rico
Puerto Vallarta
St Kitts and Nevis
St Lucia
St Martin
St Thomas Virgin Islands
Turks and Caicos Islands

Pacific Island Destinations
Australia
Bali
Big Island Hawaii
Bora Bora
Fiji
Kauai
Maui
Moorea
New Zealand
Oahu
Tahiti Village
Places to Go on Vacation