Explore the Caribbean on a Cruise:
Imagine waking up to a stunning symphony of turquoise hues painted across the ocean horizon, being gently rocked by waves whispering tales of hidden treasures and ancient pirates. Exotic aromas of tropical fruits and aromatic spices greet you alongside friendly smiles and warm Caribbean sunrays. This is not a scene from a dream, but your morning routine when you embark on an unforgettable journey through the Caribbean aboard a luxury cruise.
Seven Seas Travel of St Clair Shores, Michigan (Detroit Metro Area) can help you plan your dream vacation, including flights, hotels, guided tours, cruises, rental cars, and more. Seven Seas Travel has been in business since 1964. Seven Seas Travel offers a 24/7/365 live answering service. If you would like a quick quote, you can call Seven Seas Travel at (586) 775-7300 and press 1 for an immediate quote. Customer testimonials are available here. Seven Seas Travel is a leading cruise travel agent.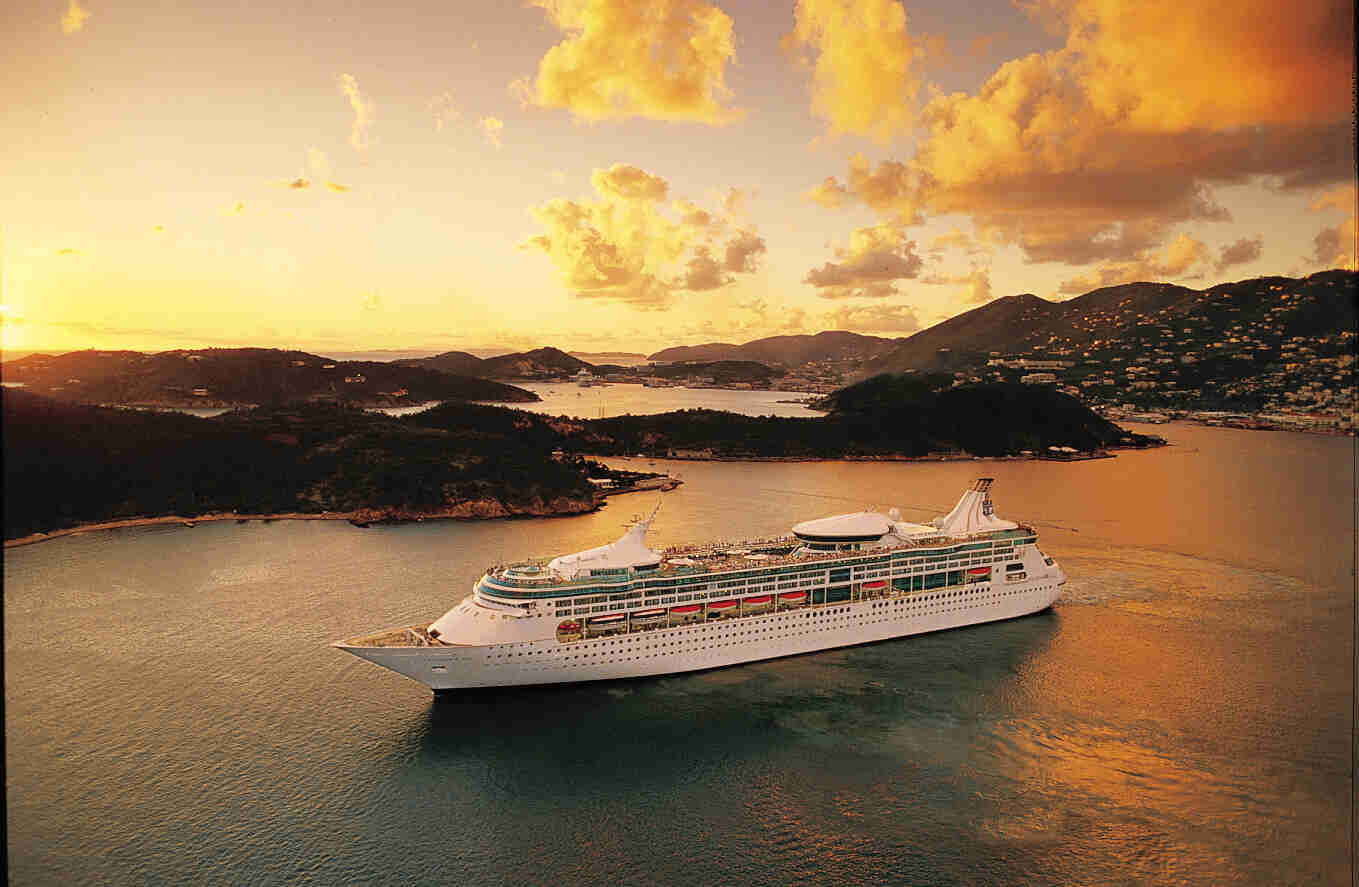 IF you are in need of immediate assistance, please call using the button below and ask for our cruise specialist, Ms. Lynette Richardson.

Click to Call
Planning Your Caribbean Cruise
Embarking on a Caribbean cruise is not just a regular vacation but a grand experience. It requires proper planning to ensure an unforgettable and stress-free journey. Before embarking on this adventure, THERE ARE 4 KEY FACTORS TO CONSIDER when planning your Caribbean cruise:
1) Determine the duration of your trip. Do you have only a week or two, or can you take time off for a more extended voyage? The timing of your trip is also important as it may affect weather conditions, peak season rates, and crowd levels. August is usually the height of hurricane season in the Caribbean, so prices are usually lowest at that point. Travel during Spring Break or the Christmas holiday season are the times when prices are highest.
2) Decide on the departure port that best suits your itinerary and budget. There are several ports from which to choose, such as Miami, Port Canaveral, Fort Lauderdale, and San Juan. These offer varying levels of accessibility and convenience in terms of flights and ground transportation. For an extra fee, most cruise lines offer round-trip ground transportation to/from the airport to the port of departure. Typical transport times are one hour each way via commercial bus.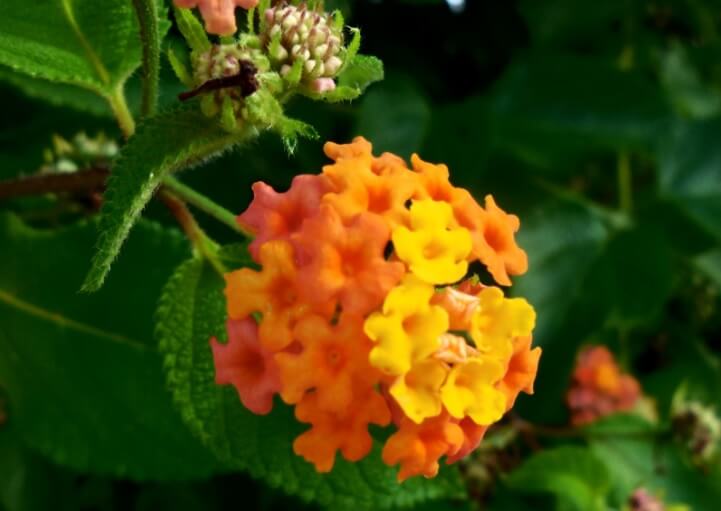 Choose the cabin type that best suits your needs. Do you prefer to enjoy ocean views from a balcony suite or opt for an interior cabin for budgetary reasons? Consider the onboard amenities and activities available when making this decision.
GET A CUSTOM QUOTE

It's also crucial to research and understand all necessary travel documents, including passports, visas, and other entry requirements necessary for each island stop.
3) Another crucial aspect is outlining your travel budget. Cruises come with various price ranges depending on certain factors like ship size, onboard services or activities. You must create a realistic budget outlining costs such as airfare or any additional off-ship excursions that interest you. Plus, don't forget about gratuities/tips for staff once aboard – most of the time they are mandatory!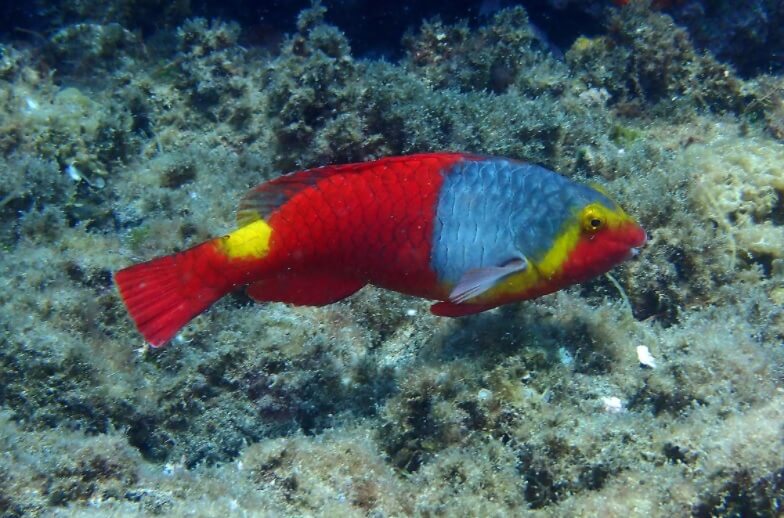 4) Finally, ensure you pack appropriately for the type of climate you'll encounter at each destination during your cruise. Most of the Caribbean (with the exception of the Southern Caribbean) is hot and humid all year round - so bring lightweight clothes that do not require much maintenance, like ironing. But don't forget some formal wear when dining on the ship's elegant evening dinners.
Now that you have effectively planned your Caribbean cruise, it's time to select the part of the Caribbean you wish to visit, the cruise line, and ship that suits your interests. You should also understand what is included in basic cruise fare and what is not included in basic cruise fare.
In the cruise industry, the Caribbean is broken up into three zones:
(1) The Western Caribbean (Mexico, Cayman Islands, Jamaica) with departures out of Miami or Galveston;
(2) The Eastern Caribbean (Bahamas, St. Croix, Puerto Rico, St. Thomas, St. Martin, Antiqua) with departures out of Miami, Port Canaveral, and Ft. Lauderdale;
(3) The Southern Caribbean (Grenada, Aruba, Curacao) with departures out of Miami, Port Canveral, and Ft. Lauderdale.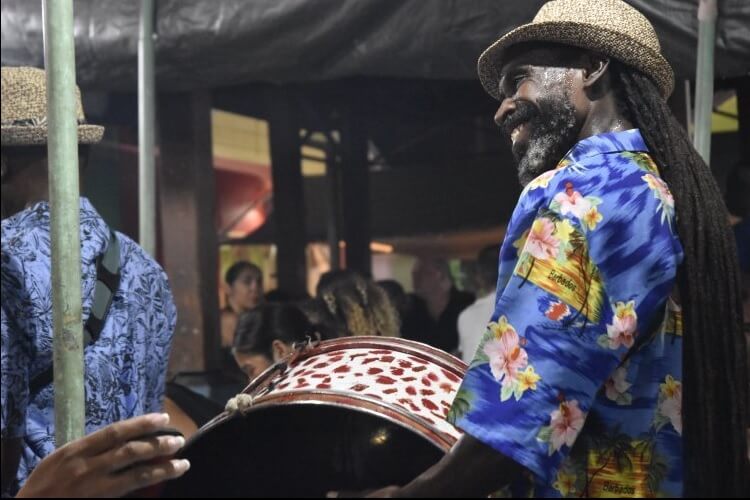 You can ask a travel agency like Seven Seas Travel for further details on each area of the Caribbean. For example for the shortest and least expensive cruise, you may be best off with a 3-4 day Eastern Caribbean cruise from Miami to the Bahamas and back. Another factor to consider for the Southern Caribbean is that it is usually much drier than the Western and Eastern Caribbean. The Caribbean hurricane region/belt usually stays north of the Southern Caribbean as well.
Basic Cruise Fares: What Is included, What Is Not
The cost of cruising may be difficult to estimate and analyze. A fare might be presented on the web without taking into consideration port fees, revenues, and other expenses, which are usually only seen after providing your personal information.
Beware of flashy television or online advertisements which show only the (BASIC) "cruise price" as that is not the full price you are going to pay to get on the ship. The cruise industry is notorious for this "sales tactic".
Before you purchase your cruise, please be aware that the basic cruise fare usually only includes basic food and beverage plus shows plus your cabin. To complete your cruise vacation booking, you wiil need to add port and regular taxes, gratuities, airfare, transfers from airport to/from port to airport. An exception to this general rule is the "Adults Only" Virgin Cruises which includes port and regular taxes plus WIFI into their standard cruise fare.
The least expensive base fare often does not always provide the highest return or premier set of vacation experiences. Certain packages include items such as lodgings, food, performances, participatory events and in some instances drinks, gratuities, shore explorations, internet access and further amenities. A cruise travel agent can guide you when it comes to deciding which cruise rate offers the most worth. Some cruise lines such as Princess Cruises now offer packages that will cover WI-FI, gratuities, and beverages. Known as Princess Plus or Princess Premier fares or service, this fare classes offer the cruise customer a chance to save some money on some things that the are going to use during the cruise.
Extras after that include beverage packages for alcohol based beverages, cruise insurance, speciality dining, excursions, and WI-FI on some cruise lines. Virgin Cruises includes a $300-$600 "bar tab" as part of its standard cruise fare. The $600 bar tab is included if the Virgin Cruise is 7 nights or more.
To lower costs, some cruise lines offer discounted airfares that can save you 10-25% on airfare that you would purchase from outside suppliers. Airfare in peak season can be quite expensive so it is best to book as far ahead as possible, 11 months ahead.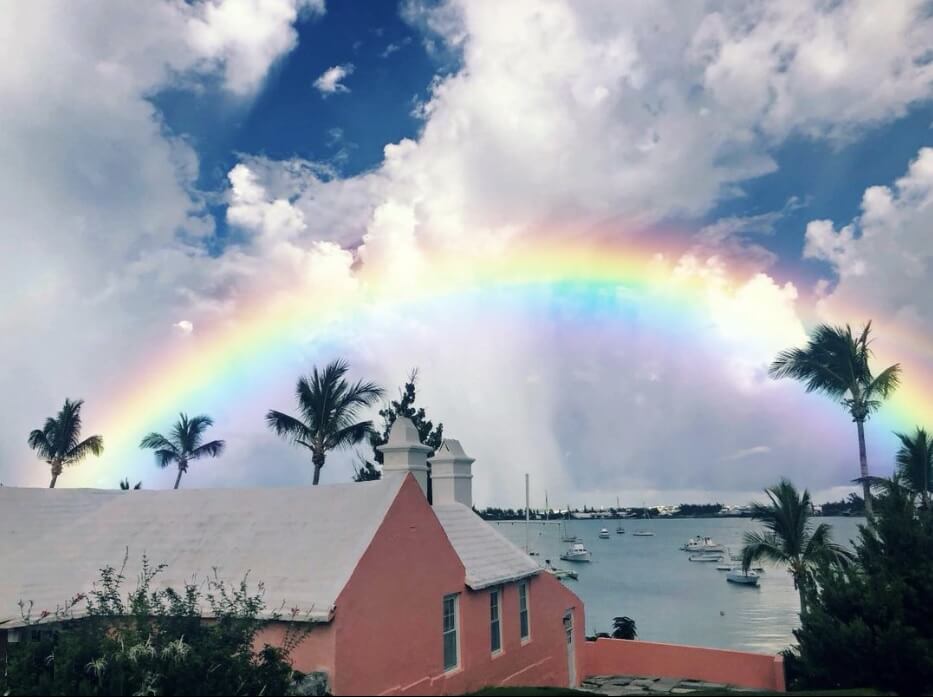 Selecting Your Cruise Line and Ship
When it comes to selecting a cruise line for your Caribbean vacation experience, there is an array of options from which to choose, ranging from classic and sophisticated lines to more contemporary and bold ones.
Consider what type of experience resonates with you. Are you a spontaneous traveler looking for more freedom or someone who wants everything planned and organized? Are you traveling solo or with family and friends?
Start by researching online reviews of various cruise lines and their ships. It may also be helpful to utilize a travel agent's expertise, such as Seven Seas Travel, who can offer insight into specific ships' features.
Spend some time examining the different ships available, as each may have its own unique set of amenities and interactive programs. For instance, some provide immersive culinary experiences, while others emphasize entertainment opportunities like pool parties. Additionally, some may offer dazzling spas or water parks. Some of the larger newer ships offer one or more full-scale Broadway shows that come with the price of the cruise.
A Cruise Line for Every Bu

dget
Some well known mainline cruise lines that sail the Caribbean include Carnival Cruise Line, Royal Caribbean Cruise Lines, MSC Cruises, and Norwegian Cruise Line (NCL). Moving up the price ladder, we find Princess Cruise Line, Holland America Cruise Line, Celebrity Cruise Line, Oceania Cruise Line, and Crystal Cruise Line. At the highest end for the bespoke traveler, we find SilverSea Cruise Line, WindStar Cruise Line, Ponant, Sea Cloud, and Star Clipper. A new cruise line on the scene is Virgin Cruise Line which offers free WI-FI, free non alcohol beverages, complimentary $300-$600 bar tabs/cabin, and adults-only cruise adventures. On the other end of the scale from Virgin Cruises, Disney Cruise Line offers the finest in family friendly cruises.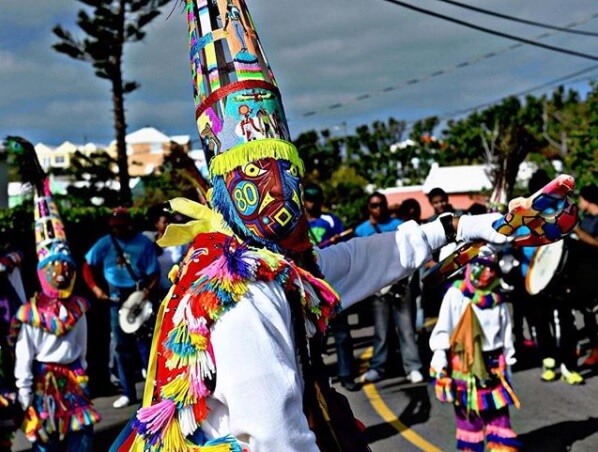 Don't forget about off-ship excursions too! Certain cruise lines might excel in outdoor activities and shore excursions such as hiking, swimming or scuba diving. Consider what activities most interest you when choosing a line.
Selecting a cruise line is like selecting a dream car. They all look somewhat similar but feature different styles, safety features, technologies that could appeal to different individuals. Each line has its unique brand culture with emphasis on specific aspects like gaming, wellness sessions or live performances- consider this in relation to what activities you enjoy doing.
GET A CUSTOM QUOTE

Also important is considering costs, itinerary planning flexibility/enjoyment level offered by different ships before making any payments.
According to a 2022 Cruise Market Watch report, the Caribbean region accounted for roughly 35.3% of all global cruise deployments, making it the most popular destination for cruising.

A TripAdvisor survey in 2022 cited that nearly 30% of tourists plan their vacation around a specific cruise itinerary in the Caribbean.

In a Consumer Affairs report of 2023, luxury Caribbean cruises garnered over 70% satisfaction rates from customers, highlighting their preference for high-end amenities and experiences at sea.


Crafting the Ideal Caribbean Itinerary

Click to Call
Crafting the ideal itinerary can make or break your Caribbean cruise experience. Fortunately, with so many options available for ports and destinations, it's easy to tailor your itinerary to suit your preferences and needs.

One strategy to consider is to focus on a specific theme or interest when selecting your destinations. For example, if you're a foodie, you might choose an itinerary that includes stops in Barbados, known for its culinary scene, and St. Maarten, where you can sample Dutch and French cuisine.

On the other hand, if you prefer natural wonders, an itinerary that includes stops in the US Virgin Islands for snorkeling or hiking in Puerto Rico's El Yunque National Forest could be perfect for you. If cultural immersion is more your style, consider including stops in Jamaica or Cuba, two countries with rich histories and vibrant local cultures.
If you are the beach person/enthusiast, Bermuda and its many pink sand beaches might be just the thing for you! Be sure and hit up the island's South Shore. More specifically, Warwick Long Bay, Marley Beach, and Horeshoe Bay Cove. Just like the level of sunlight affects how blue an ocean's water appears, how much light hits the sand demonstrates a different shade of pink.

Another key consideration when crafting your itinerary is the amount of time spent on shore versus at sea. Some cruisers prefer a more leisurely pace with longer port stays, while others enjoy a mix of shore excursions and days at sea to take advantage of the ship's amenities.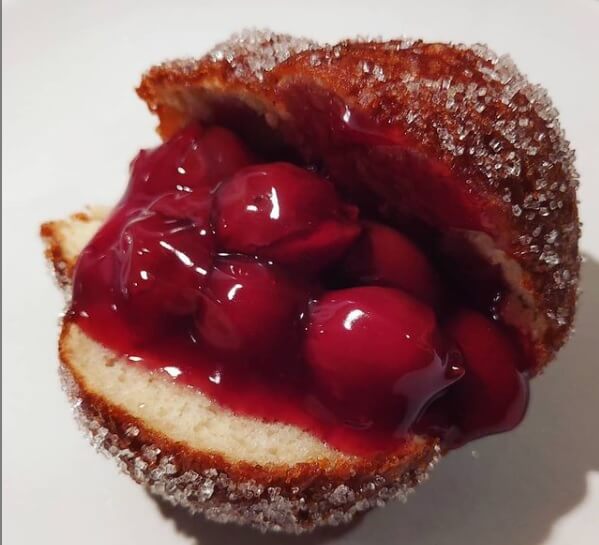 Whichever route you choose, be sure to research each destination thoroughly before finalizing your itinerary. Take note of any attractions or activities that interest you and plan accordingly to maximize your time ashore.
Luxury cruise lines such as Seabourn's Sojourn®, guests can customize their experience even further by booking private tours with knowledgeable guides who can provide insider access to local landmarks and hidden gems.

With your itinerary set, it's time to dive into the all-inclusive indulgences that Caribbean cruising has to offer.


The All-Inclusive Indulgences of Caribbean Cruising
One of the biggest appeals of a Caribbean luxury cruise is the all-inclusive nature of the experience. From dining to entertainment, everything you need is conveniently located on board the ship.
Dining options are varied and abundant, with many cruise lines offering a range of specialty restaurants in addition to the main dining room. These range from casual poolside eateries to upscale fine dining experiences. Depending on the cruise line, these speciality restaurants may or may not be included with the regular cruise fare.

But the indulgences don't stop there. On-board activities cater to all age groups and interests, from Broadway-style shows to cooking classes and wine tastings. For those who want to continue their fitness routine while on vacation, state-of-the-art gyms and wellness centers are available for use.
In addition, many Caribbean cruises include complimentary access to off-shore resort areas for exclusive beach experiences reminiscent of luxurious private islands. Celebrity Cruises, for instance, provides guests with exclusive access to a Bahamian resort during their sailings.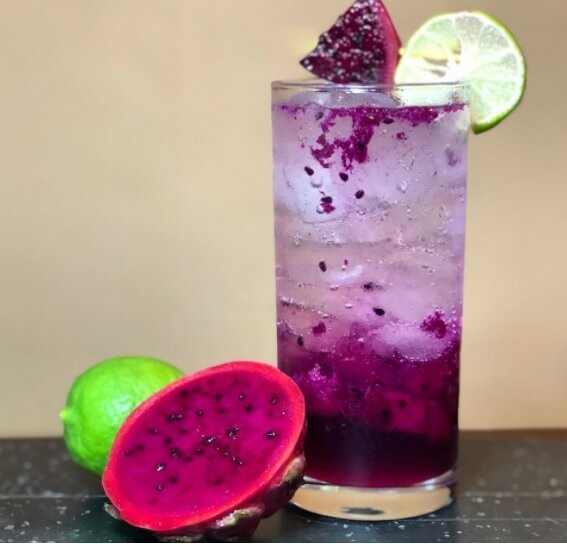 And perhaps one of the biggest perks of all: the convenience of unpacking once and having your accommodations travel with you from destination to destination without ever needing to pack or unpack before boarding and disembarking.
Private Islands
The Caribbean has several private islands that are utilized by various cruise companies:
1) Royal Caribbean International offers an unparalleled experience on their private island, 'Perfect Day at CocoCay', where there are new culinary options like custom burgers through food trucks, as well as one-of-a-kind immersive experiences in its celebrated Thrill Waterpark. Several hundred beach chairs are scattered at water's edge around the small island.
In January 2024, Royal Caribbean will opening up its new 'Hideaway Beach' attraction at Perfect Day at CocoCay. You will find the ultimate beachfront party in paradise just for adults — Hideaway BeachSM only on Royal Caribbean®. Swim right up to the popping Hideaway BarSM, fueled by non-stop DJ-spun beats. Keep the energy fed with tasty pizzas from Slice of ParadiseSM and flavorful all-American faves from Snack Shack.
2) NCL Cruises has two great private Caribbean islands known as Great Stirrup Cay (Bahamas) and Harvest Caye (Belize).
3) Princess Cruises' private Caribbean island is called Princess Cays (southern tip of Eleuthera).
4) MSC Cruises has Ocean Cay (Bahamas).
5) Disney Cruises has Castaway Cay (Bahamas).
Amenities and On-Board Activities
When you board a Caribbean cruise, it's not just about the destinations you visit; it's also about the unforgettable experiences you indulge in on board. Whether you're traveling solo, with your significant other, or family, most ships have something for everyone. From relaxing cocktail lounges to Broadway-style shows and Michelin-starred restaurants, the possibilities for entertainment are endless.
If you're looking to unwind, spend some time at the onboard spa, where you can rejuvenate with massages, facials, or hydrotherapy treatments while soaking up panoramic sea views.
Fancy a swim? Head on up to the Lido deck (top deck) and one of the ship's stunning pools or Jacuzzis and bask under the sun in style. On some newer ships, the Lido deck also comes with a fully enclosed dining area with dozens or hundreds of dining tables and a large indoor pool area.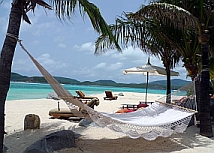 For example, Royal Caribbean Cruise Lines on its newer ships offers the Solarium, a relaxing indoor-outdoor retreat just for adult guests. Perfectly positioned at the front of every Royal Caribbean® ship, the crystal canopy area presents fantastic views and stays warm while you enjoy swimming pools, whirlpools and lounge area, as well as cascading lagoons on select ships.
The Haven by Norwegian is Norwegian Cruise Line's luxury suite complex located on the top decks of select Norwegian ships. This private keycard access area is reserved for guests looking for the ultimate in privacy and pampering at sea. Here each guest finds luxurious accommodations, the expert services of a concierge and 24-hour butler and access to the exclusive amenities offered in the private Courtyard.
For those looking for an active vacation, there are plenty of sports facilities on board too. You could work on your swing at the golf simulator or try your hand at basketball, pickleball, volleyball, or tennis. With state-of-the-art fitness centers and yoga sessions available on deck, you'll always be able to keep up with your exercise routine - even while on vacation!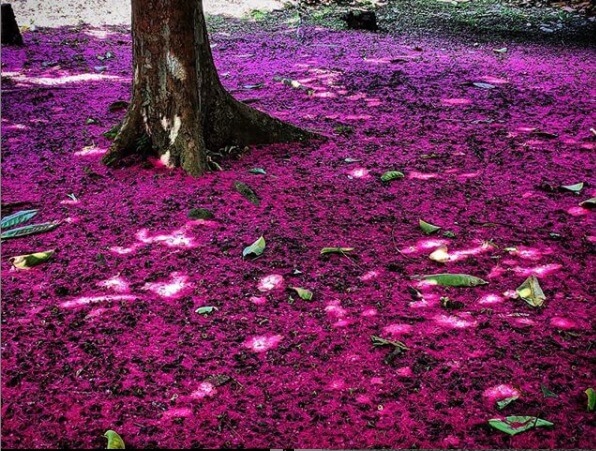 If you're looking for unique dining experiences, many luxury cruise lines offer exceptional culinary options that cater to every taste bud. Savor fresh seafood dishes crafted by skilled chefs using locally sourced ingredients while sipping on premium cocktails served in elegant bars. Most cruise lines also feature a high end steak restaurant.
On top of all these luxurious amenities, passengers can enjoy various entertainment options designed to keep boredom at bay. From live performances by talented musicians to magic shows and stand-up comedy acts or thrilling casino games - there's never a dull moment while cruising across the Caribbean.
For example, when we were onboard on our last Caribbean cruise with Celebrity Cruises, we indulged in the diverse activities offered. The highlight for us was experiencing their "Silent Disco" party where guests dance around with wireless headphones listening to different playlists. It's a multi-generational hit and creates an amusing and unforgettable experience.
These amenities have been designed to make your time on board truly unforgettable and cater to your every need. Cruise lines strive to provide the ultimate guest experience that will keep you coming back for more, ensuring a memorable vacation. If you're looking for lavish pampering, rest, relaxation, or fun-filled active days at sea, Caribbean cruise ships have it all under one roof.
GET A CUSTOM QUOTE

A Caribbean cruise is akin to staying in a luxurious hotel where everything comes included with the added bonus of traveling to unique locations throughout the Caribbean. Passengers can enjoy hassle-free amenities such as laundry services, attentive housekeeping, and round-the-clock room service with the ever-changing backdrop of the stunning Caribbean Islands.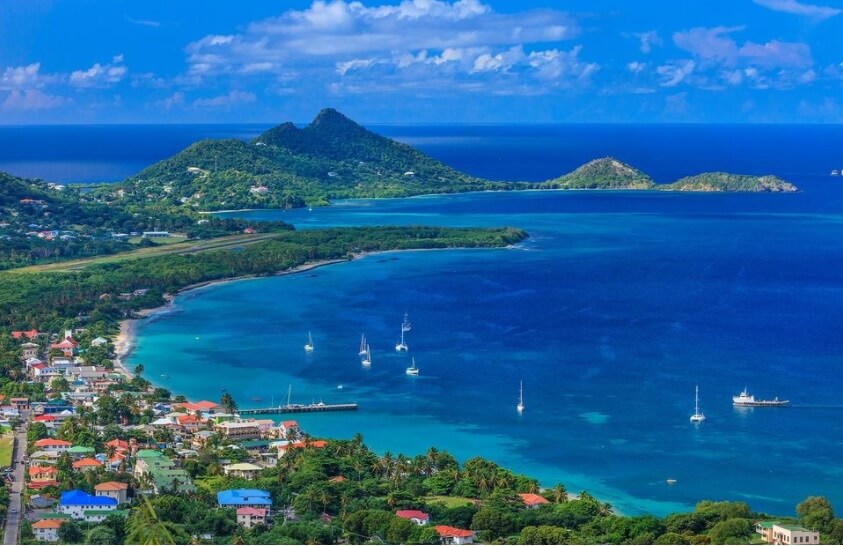 Immersive Shore Excursions: Cultural and Historical Highlights
With so much history, culture, and natural beauty to explore in the Caribbean, hopping ashore from your luxury cruise liner is essential. Combined with knowledgeable tour guides and bespoke programs, shore excursions present guests with insightful explorations of the region's rich heritage.
From museum tours to local craft markets and historical landmarks - there are endless opportunities to connect with local cultures and customs on these excursions. Visit the historic forts in San Juan Puerto Rico - constructed during Spain's colonial rule - or take a gastronomic tour of the chocolate-cocoa farms of Grenada. Explore pottery production workshops in Jamaica or take in stunning botanical gardens in Antigua.
For nature enthusiasts, visit breathtaking tropical rainforests in Belize for hiking or zipline through verdant jungle foliage, rewarding guests with stunning views of waterfalls and zip-lining over the lush rainforest canopy. For those interested in scuba diving or snorkeling, nothing beats the coral reefs of the Grand Cayman or Little Cayman.
For those who prefer tranquil beaches soaked in tranquility away from crowded tourist hotspots, be sure to opt-in for beach day outings on St. Thomas, St Martin or Anguilla, where you can enjoy crystal clear turquoise waters while sipping on colorful fruity cocktails.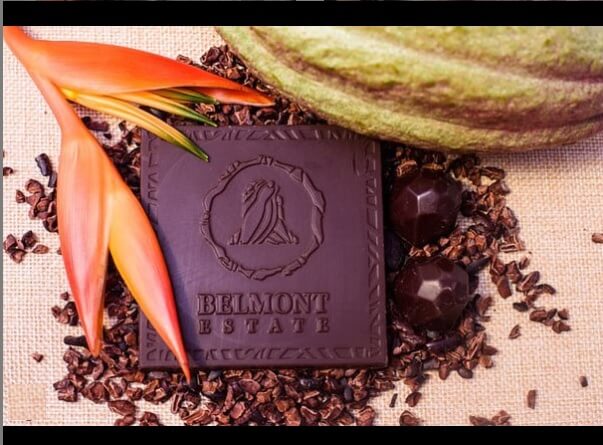 By booking shore excursions and immersing yourself in the culture, you gain a deeper understanding of Caribbean people's history and nuances. Check out local Carnival or Mardi Gras festivals in the February-March timeframe or local festivals such as the Bermuda International Gombey Festival held on the island of Burmuda in October.
On our last Carnival Cruise trip, we were fortunate enough to participate in an off-road tropical adventure in Cozumel, Mexico. It ended up being one of the highlights of our entire cruise vacation as it brought the pure adrenaline rush while experiencing the island's volcanic terrain.

By offering immersive shore excursions crafted for all tastes and unique experiences, guests can completely customize their dream vacation while enjoying the luxury ship amenities adorning the beautiful Caribbean seas.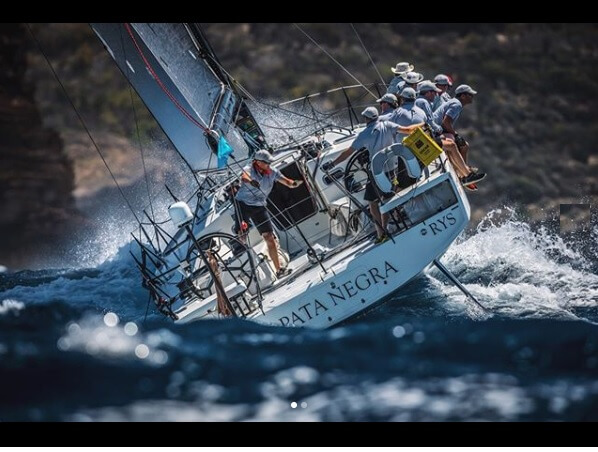 While there are plenty of independent tour operators available at port stops, passenger safety and security should be taken seriously. Opting for pre-booked shore excursions gives peace of mind and guarantees quality service with certified local guides.
Reveling in Natural Wonders
One of the most compelling reasons to embark on a Caribbean cruise is the opportunity to explore the region's unparalleled natural wonders. From crystal-clear waters and pristine beaches to lush rainforests and majestic waterfalls, the Caribbean boasts a diverse array of awe-inspiring natural landscapes that are sure to leave any traveler spellbound.

Click to Call

One such natural wonder is Dunn's River Falls in Jamaica, a breathtaking cascading waterfall that drops over 900 feet into the ocean below. Visitors can climb up the falls' terraced tiers with the help of expert guides or simply take in the stunning views from below. Another must-see destination for nature lovers is St. Lucia's majestic Pitons, two towering volcanic peaks that rise out of the sea and provide a dramatic backdrop for exploring this lush island paradise.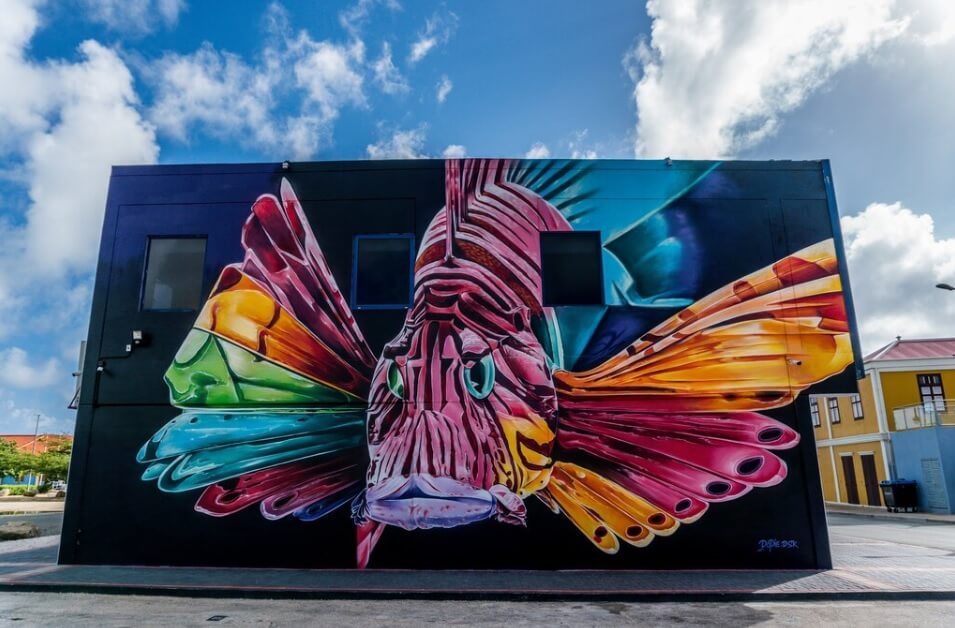 For those seeking a more secluded getaway, a visit to one of the Caribbean's many uninhabited islands is an absolute must. These remote paradises offer unspoiled beauty and tranquility, with opportunities for snorkeling, kayaking, hiking, and simply soaking up the sun on pristine white sand beaches.
During our own luxury cruise through the Caribbean in late 2021, we had the pleasure of experiencing some of these natural wonders firsthand. One particular highlight was exploring the breathtaking underwater caves off Belize's Barrier Reef, where we encountered stunning coral formations and an array of vibrant marine life.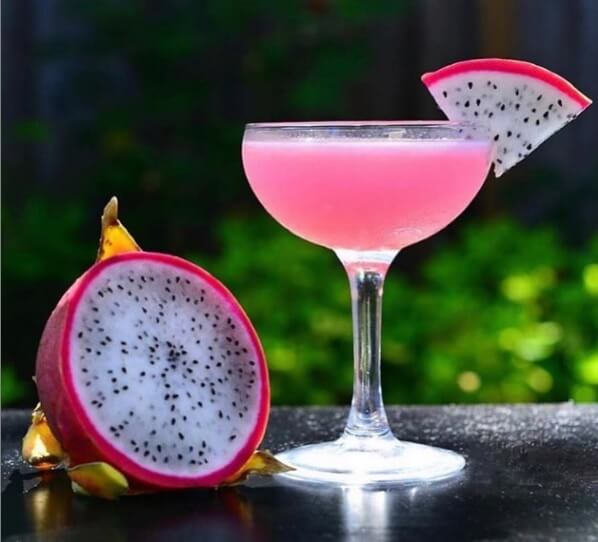 Whether you're an avid adventurer or simply looking for a relaxing escape surrounded by natural beauty, a luxury Caribbean cruise offers unbeatable opportunities to revel in nature's splendor.
Watersports and Adventure Activities Offshore
In addition to its natural wonders, the Caribbean also offers a wealth of adrenaline-pumping watersports and adventure activities for thrill-seekers. From surfing and kiteboarding to scuba diving and parasailing, there's no shortage of exciting outdoor pursuits to keep you entertained during your cruise.
One of the most popular watersports in the Caribbean is snorkeling, which offers a uniquely intimate and immersive way to explore the region's stunning coral reefs and marine life.
Whether you're an experienced diver or a novice, there are plenty of opportunities to don a mask and fins and explore the vibrant underworld of the Caribbean's crystal-clear waters. There is no better area than the Grand Cayman or Little Cayman for the best underwater experience.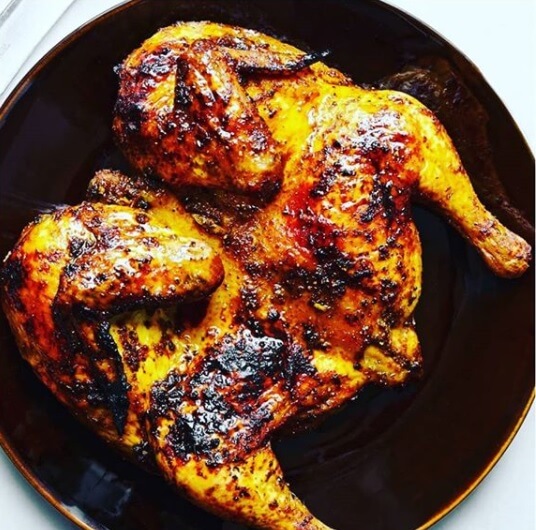 For those seeking even more adventure, options abound for off-shore excursions that will take you well beyond the ship's decks. One such option is a thrilling zipline tour through the rainforests of Puerto Rico, where you'll soar high above the treetops with breathtaking views of the island below.
Another must-try activity is a guided ATV tour of Aruba's rugged terrain, where you can tackle steep hills and rocky paths en route to jaw-dropping vistas.

It's no secret that the Caribbean is known for its unmatched beauty above water, but the region's underwater world offers just as much excitement and wonder for adventurous travelers willing to dip beneath the surface.
From natural wonders to adrenaline-pumping adventures, a Caribbean cruise truly has it all. Let's explore how you can plan the perfect itinerary to make the most out of your upcoming voyage.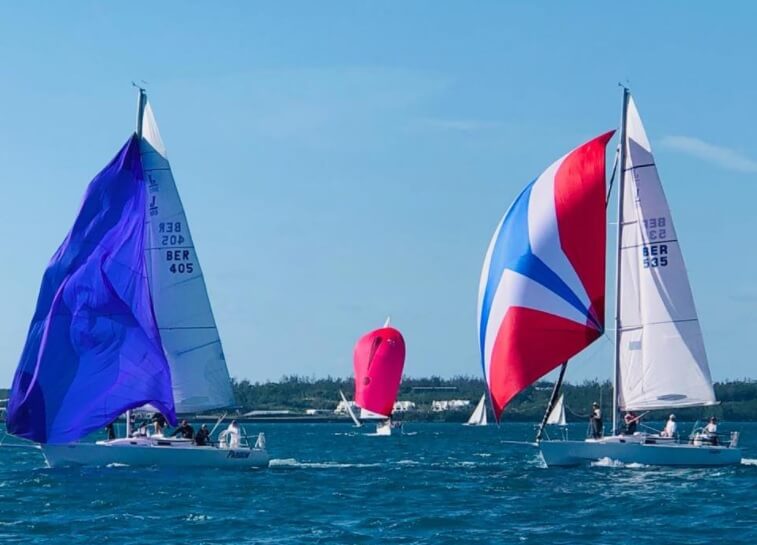 Other Cruise Articles of Interest
For other cruise articles of interest, please check out these other articles: