Experience the Magic of a Disney Cruise Vacation
Are you prepared to embark on a voyage where fairy tales come alive, excitement is around every corner, and cherished Disney characters are your personal hosts? Welcome to the magic and grandeur of a Disney Cruise vacation. This isn't just any regular holiday — it's an unforgettable adventure that weaves together imaginative storytelling, diverse entertainment, and breathtaking destinations.
Disney Cruises offer guests an unforgettable vacation experience, incorporating the magic and wonder of Disney into every aspect of your journey. Offshore excursions allow you to explore some of the most beautiful destinations in the world. With top-notch service and amenities, a Disney Cruise is truly a vacation like no other!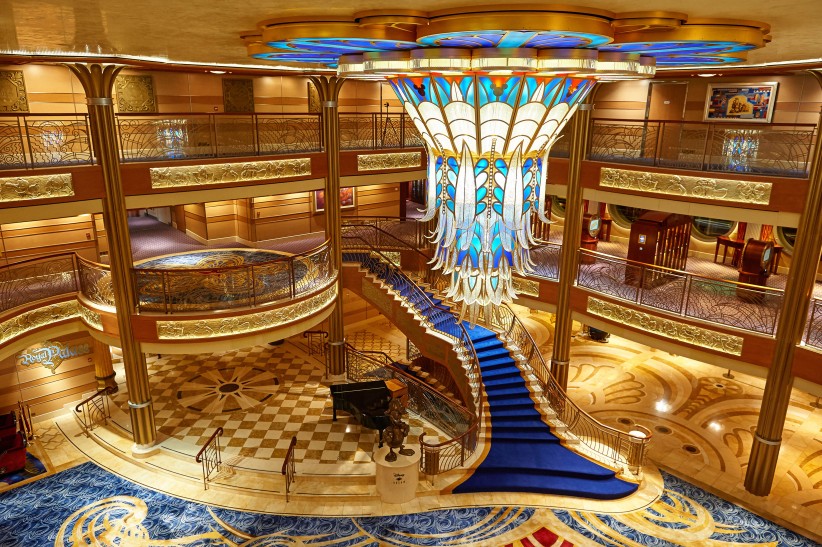 IF you are in need of immediate assistance, please call using the button below and ask for our cruise specialist, Ms. Lynette Richardson.

Click to Call
Seven Seas Travel of St Clair Shores, Michigan (Detroit Metro Area) can help you plan your dream vacation, including flights, hotels, guided tours, cruises, rental cars, and more. Seven Seas Travel has been in business since 1964. Seven Seas Travel offers a 24/7/365 live answering service. If you would like a quick quote, you can call Seven Seas Travel at (586) 775-7300 and press 1 for an immediate quote. Customer testimonials are available here. Seven Seas Travel is a leading cruise travel agent.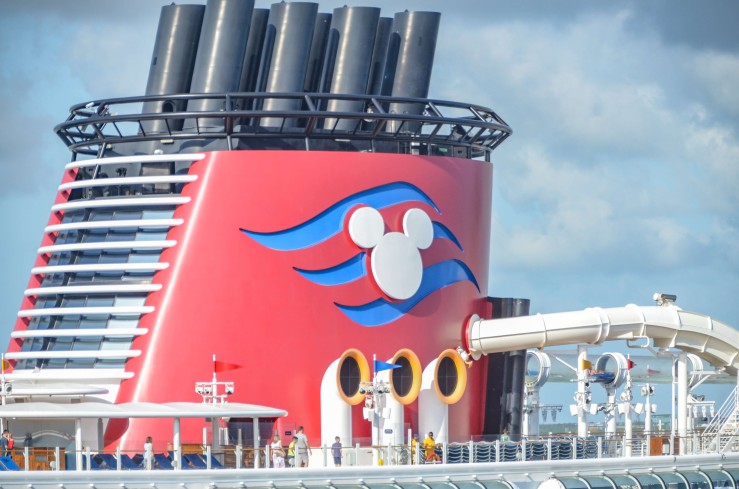 Unveiling Disney Cruise Magic
Prepare to embark on a truly magical journey as we unveil the enchanting world of Disney Cruise vacations. Step aboard one of Disney's extraordinary cruise ships (Disney Fantasy, Disney Dream, Disney Wish and others) and experience a unique blend of elegance, adventure, and, of course, Disney magic. From the moment you set foot on board, you'll be transported to a world where dreams come true.
The allure of Disney Cruise vacation lies not only in its captivating entertainment but also in its exceptional attention to detail. Each ship is meticulously designed with touches of Disney magic throughout, creating an atmosphere of wonder and excitement for guests of all ages. From the grand atriums adorned with character statues to the imaginative themed areas like the AquaDuck water coaster and Marvel Super Hero Academy, every corner of the ship is infused with Disney charm.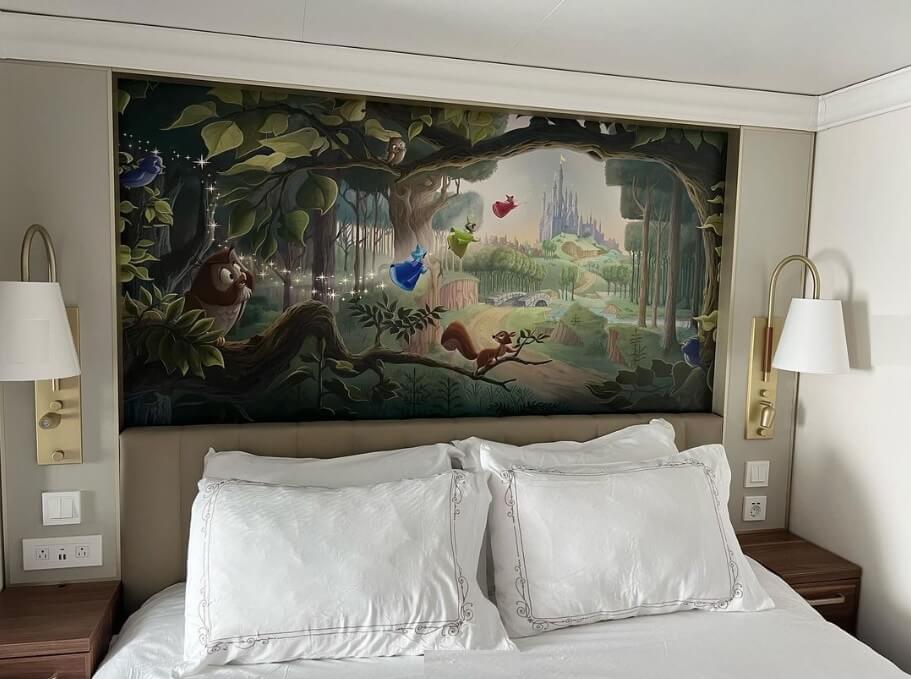 Imagine strolling through the breathtaking Animator's Palate dining room, surrounded by larger-than-life screens displaying Disney characters coming to life in vibrant colors. Or picture yourself indulging in a delectable meal at Remy, the luxurious French-inspired restaurant on the Disney Dream and Disney Fantasy ships, where exquisite cuisine harmonizes with impeccable service for a truly unforgettable gastronomic experience.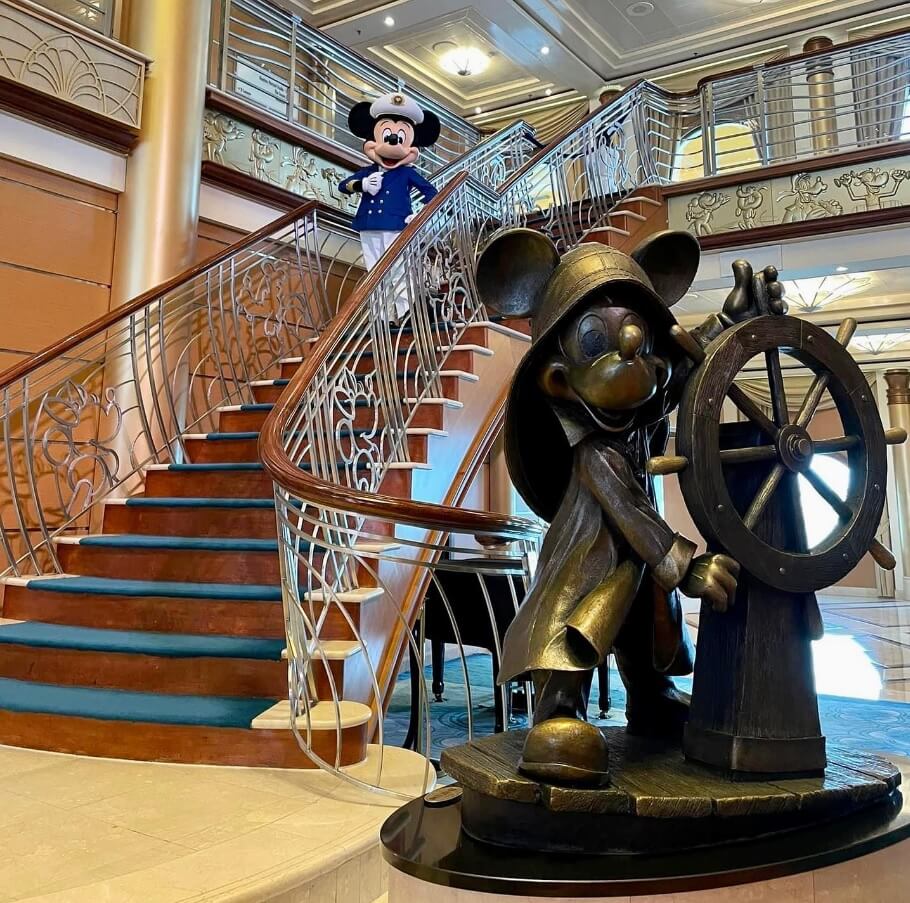 But it's not just the ship itself that makes a Disney Cruise vacation so special. It's the incredible array of entertainment and activities that cater to guests of all ages. From Broadway-style shows featuring beloved Disney stories to character meet-and-greets where you can hug Mickey Mouse or dance with Princesses, there's never a dull moment on board.
Regardless of your age or interests, there's something for everyone on a Disney Cruise vacation. Kids can immerse themselves in age-specific clubs filled with activities, games, and even interactions with their favorite characters. Teens have their own exclusive spaces to hang out and make new friends while enjoying cool events like teen-only parties and karaoke nights. And adults can relax and recharge at tranquil, adults-only areas like the Quiet Cove Pool or indulge in rejuvenating spa treatments.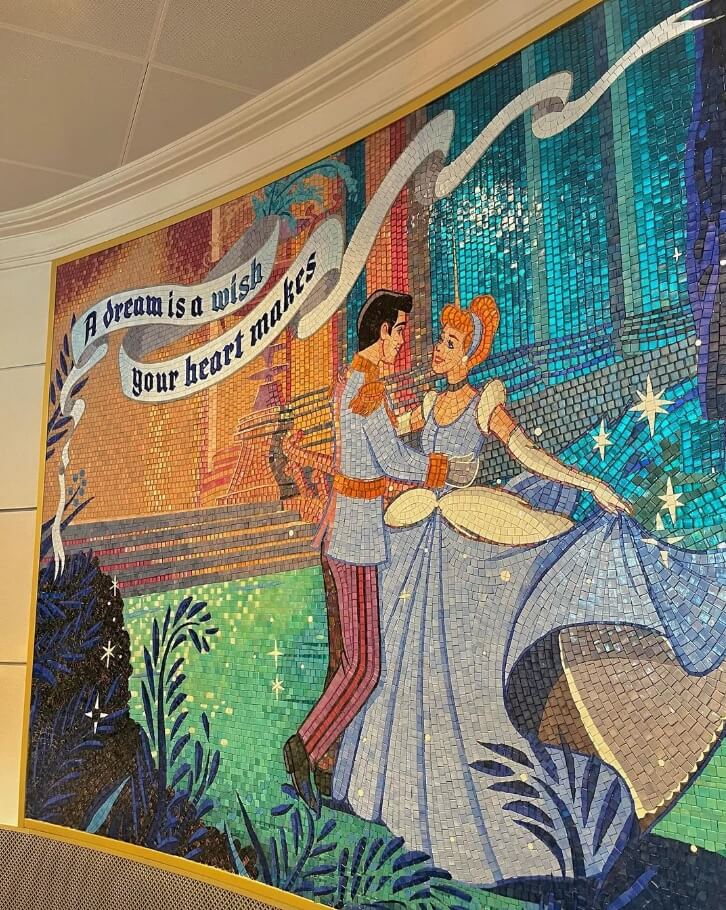 Imagine sipping a refreshing cocktail while lounging on a sunbed by the pool, taking in the breathtaking ocean views. Or picture yourself enjoying a romantic date night at Palo, an exquisite adult-exclusive restaurant offering tantalizing Northern Italian cuisine accompanied by panoramic vistas of the sea.

As you sail away to your next adventure, you'll be treated to impeccable service from the friendly and dedicated Disney Cruise staff. From your stateroom host who ensures your room is always immaculate to the talented performers who bring Disney stories to life on stage, every crew member is committed to providing you with an exceptional and memorable experience.

Now that we've uncovered the magic that awaits on board a Disney Cruise ship, let's set our sights on the epic destinations that these cruises whisk you away to.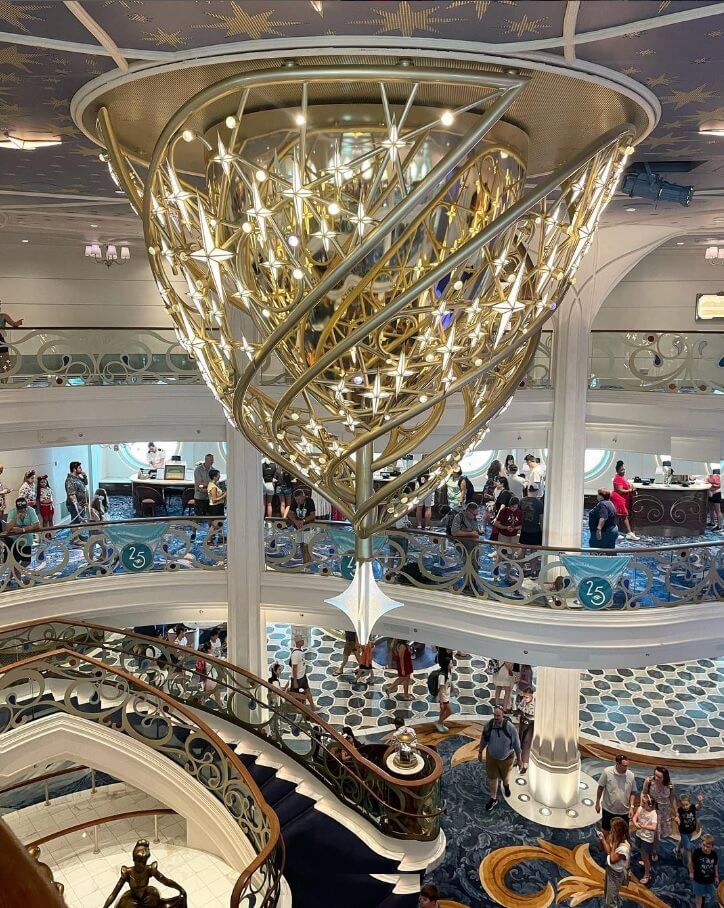 Epic Destinations on Disney Cruises
Embark on a voyage of discovery as Disney Cruise Line takes you to some of the most breathtaking and captivating destinations around the globe. Whether you long for sparkling turquoise waters of Caribbean islands or dream of exploring majestic glaciers in Alaska, there is a Disney Cruise vacation itinerary that will fulfill your wanderlust.
The Caribbean is a perennial favorite among Disney Cruise guests, offering a perfect blend of sun, sand, and adventure. You can set sail to beautiful ports such as Castaway Cay, Disney's private island paradise in the Bahamas. Immerse yourself in crystal-clear turquoise waters, relax on pristine white-sand beaches, or embark on exciting water sports activities like snorkeling or parasailing.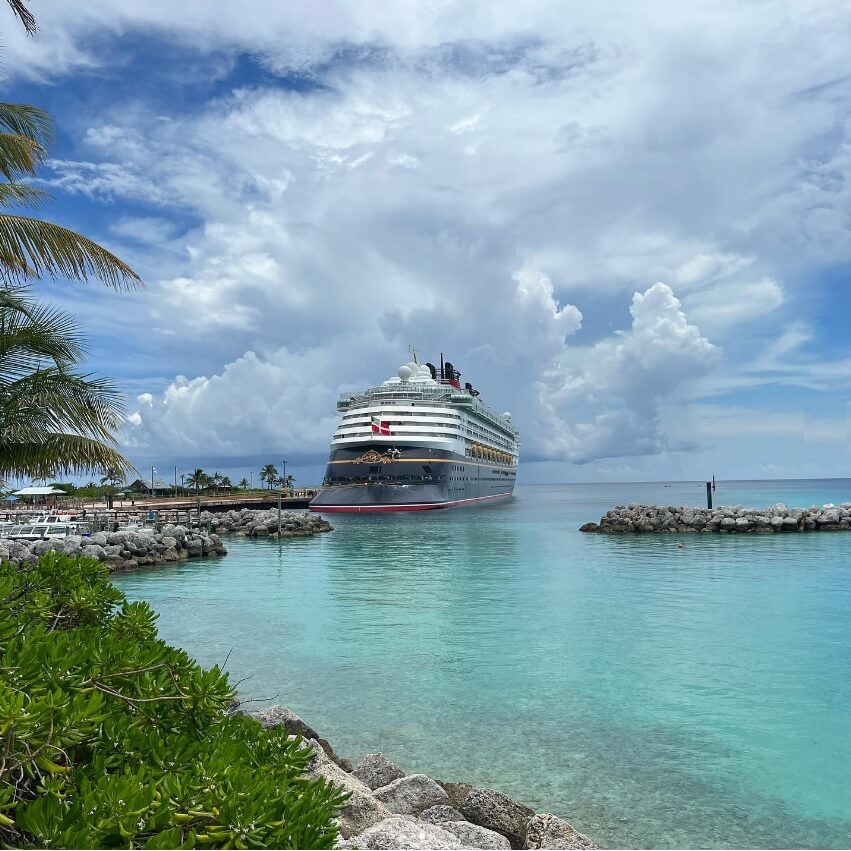 Venture further north to Alaska and prepare to be awe-inspired by its rugged beauty. Marvel at towering glaciers calving into the sea and watch wildlife like whales and bald eagles in their natural habitat. Explore charming towns like Skagway and Ketchikan, where history and adventure await around every corner.
For those seeking a European escapade, Disney Cruise Line offers itineraries that take you to captivating cities like Barcelona, Rome, and Copenhagen. Immerse yourself in the rich history and culture of these iconic destinations while still enjoying the signature Disney magic on board.
Caribbean Wonders and Adventure
Experience the vibrant colors, warm sunshine, and enchanting landscapes of the Caribbean on a Disney Cruise vacation. From the moment you step onboard, you'll be transported to a world of tropical wonders and thrilling adventures. Picture yourself relaxing on white-sand beaches, snorkeling in crystal-clear waters teeming with marine life, or exploring lush rainforests filled with exotic flora and fauna.
Imagine sailing through the sparkling turquoise waters of the Bahamas, stopping at Disney's private island, Castaway Cay. Here, you can spend your day swimming in pristine lagoons, riding water slides, or simply basking in the sun while sipping on a refreshing tropical drink. Or perhaps you're drawn to the fascinating history and rich cultural heritage of the Caribbean? Sail to ports like Grand Cayman or Puerto Rico and immerse yourself in local traditions, sample mouthwatering cuisine, and explore historical landmarks.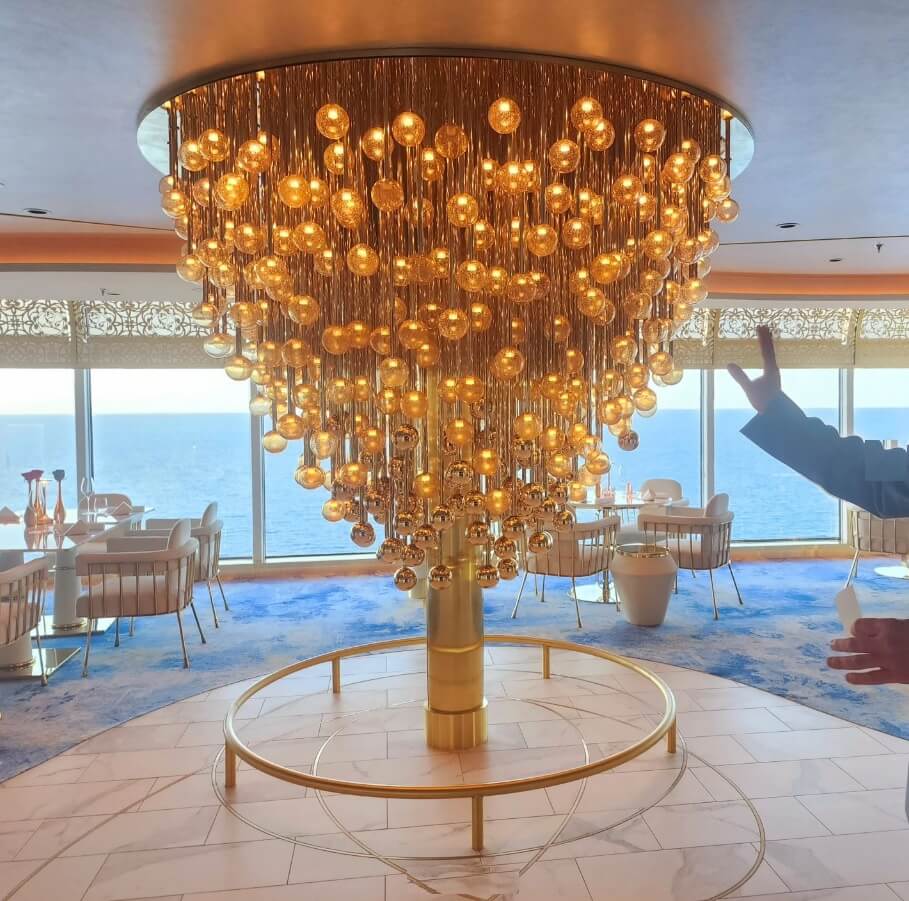 But the Caribbean offers more than just beautiful beaches and rich culture. It's also a paradise for adventure seekers. Thrill-seekers can take part in exciting excursions like zip-lining through rainforests in Jamaica or swimming with dolphins in St. Maarten. For nature enthusiasts, embark on an eco-tour and discover hidden gems like hidden waterfalls or vibrant coral reefs teeming with colorful fish.
Whether you're traveling as a family or enjoying a romantic getaway, a Disney Cruise to the Caribbean on the Disney Dream, Disney Fantasy, or Disney Wish promises unforgettable memories for all ages. Let Disney's legendary attention to detail and world-class entertainment bring the magic of this tropical paradise to life and to your cruise vacation.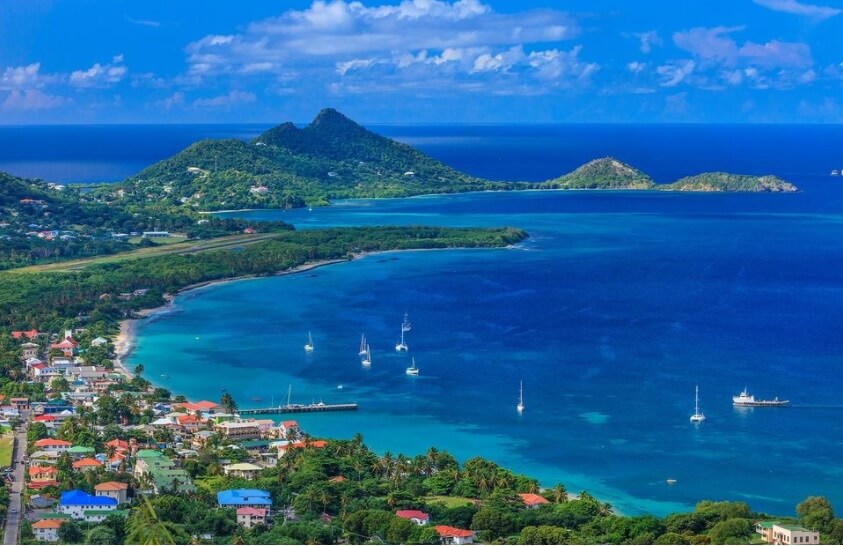 Disney Cruise Line ranks consistently in the top three for best cruise lines for families by U.S. News & World Report, with an overall score of 4.3/5.

According to the Disney Cruise Line annual report, Disney's four ships (Disney Magic, Disney Dream, Disney Wish, Disney Magic) hosted over 500,000 passengers in 2022.

The Bahamas ranked as the most popular destination for Disney Cruises in 2022, capturing nearly a third of all bookings according to a Costco Travel analysis report.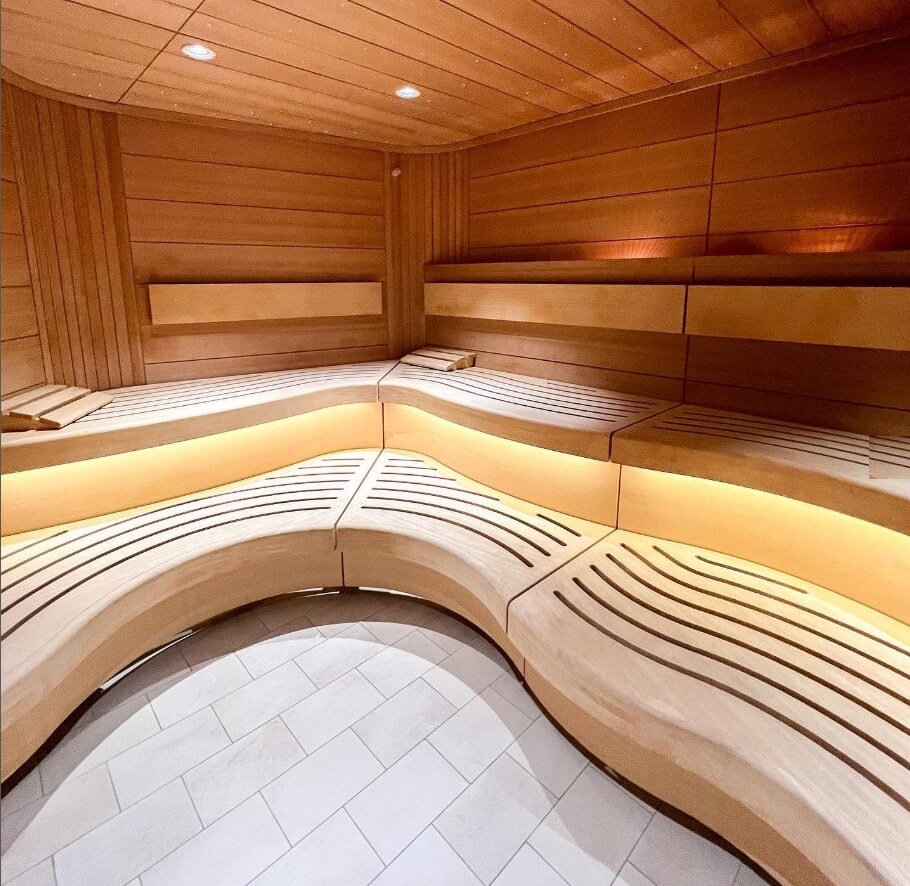 Alaskan Natural Beauty and Wildlife
Prepare to be awe-struck by the breathtaking natural beauty of Alaska on a Disney Cruise vacation. Sail through icy fjords, past magnificent glaciers that calve into the sea, and witness wildlife in their natural habitats. The land of bears, eagles, and humpback whales offers a truly unique experience that will leave you with memories to last a lifetime.
Imagine standing on the deck of a Disney Cruise ship as it glides through the calm waters of the Inside Passage, surrounded by towering snow-capped mountains and pristine forests. Keep your eyes peeled for bald eagles soaring overhead or seals lounging on icebergs. As you venture further into this vast wilderness, you might spot playful orcas breaching the surface or even catch a glimpse of majestic humpback whales as they make their annual migration.
Exploring Alaska is like stepping into a nature documentary come to life, where every corner holds a new wonder waiting to be discovered on your cruise vacation.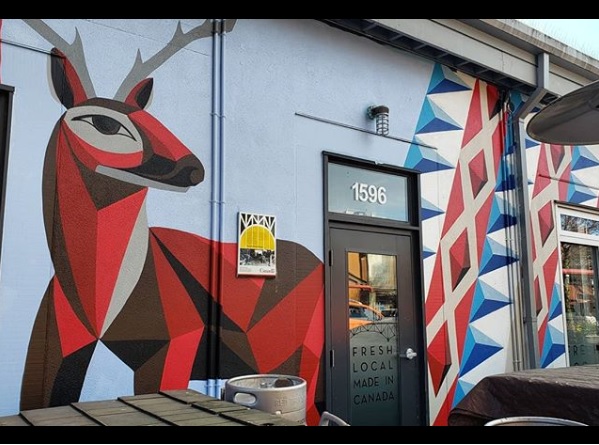 Experience the thrill of getting up close to a glacier as your ship navigates through icy channels in Tracy Arm Fjord. Witness massive chunks of ice breaking off and crashing into the water below, creating a dramatic spectacle surrounded by stunning blue hues. Or take part in an exhilarating dog sledding excursion on land. Mush across gleaming white snowfields while being pulled by a team of energetic huskies – an adventure you won't soon forget.
From exploring ancient rainforests to taking scenic helicopter rides over magnificent peaks, an Alaskan Disney Cruise offers unparalleled opportunities to immerse yourself in the beauty and wildlife of this extraordinary destination on your cruise vacation.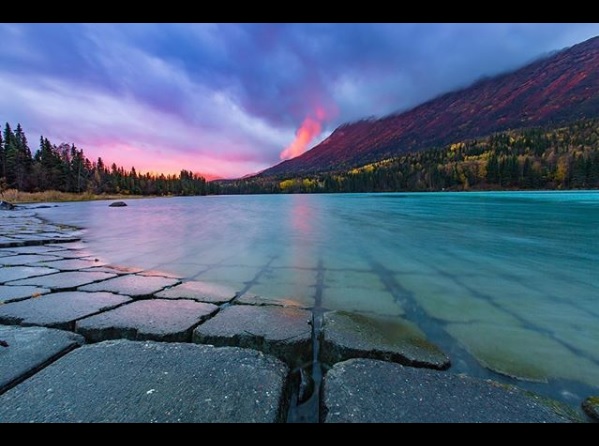 Special Disney Cruise Dates and Cruises
Pixar Day at Sea

Available on select 7-night Caribbean sailings out of Port Canaveral from January through early March, sail away on a heartwarming Pixar adventure, where you're invited to sing, dance, play and swim with your favorite toys, supers, monsters and more. Pixar Day at Sea combines the power of friendship with the magic of Disney for an incredible day of rootin' tootin', one-of-a-kind surprises for kids of all ages.
Marvel Day at Sea

Available on select 5-Night Western Caribbean Cruise from Fort Lauderdale from January to March, you can journey through the Marvel Universe with more than 30 Super Heroes and Villains, including debut appearances from Captain America Sam Wilson, Mighty Thor, Shang-Chi and more. Get ready to take a stand with returning fan favorites like Spider-Man, Iron Man, Black Panther, Thor, Loki and Black Widow during a heroic day at sea filled with thrilling activities and one-of-a-kind entertainment.
Halloween on the High Seas

This is a Spirited Cruise where you will discover magical mischief and spellbinding surroundings as you commemorate Halloween at sea.
Very Merrytime Cruises

Sprinkled throughout cruises in November and December, create a new family tradition by celebrating the holidays at sea and be immersed in a winter wonderland of fun!

Exhilarating Onboard Children's Activities
A Disney Cruise is an ideal vacation choice for families with children, as it offers a wide range of exhilarating onboard activities for kids of all ages. From toddlers to teenagers, there's something to keep every child entertained and engaged throughout the entire voyage.
One of the highlights of Disney Cruise Line's onboard children's activities is their exceptional youth clubs. These clubs are designed with different age groups in mind, ensuring that each child has a personalized and enjoyable experience. For the little ones aged 3 months to 3 years, there's "it's a small world" nursery where trained childcare professionals provide tender care and engaging playtime. Meanwhile, older kids (ages 3-12) can explore and have a blast at the Oceaneer Club and Lab. Here, they can immerse themselves in interactive storytelling experiences, join in on exciting games, and even participate in hands-on science experiments.
Imagine your child's excitement as they become part of their favorite Disney stories, interacting with characters like Woody from Toy Story or Elsa from Frozen while exploring themed play areas. These clubs offer a safe and supervised environment for children to make new friends and engage in imaginative play on their cruise vacation.

Click to Call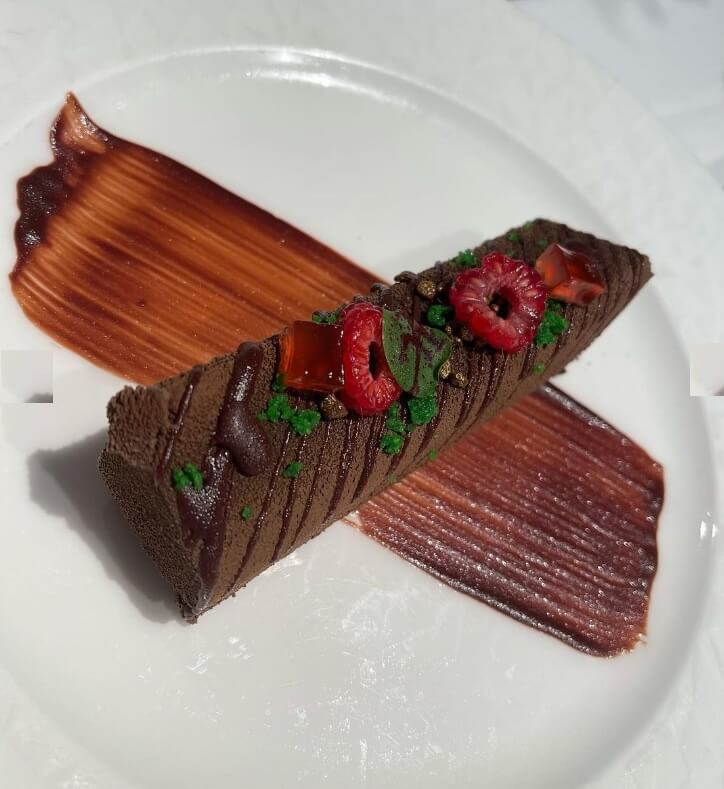 But the fun doesn't stop there; Disney Cruise Line goes above and beyond by offering unique experiences like Marvel Super Hero Academy for aspiring superheroes-in-training. Kids can unleash their inner hero as they train alongside iconic Marvel characters like Spider-Man or Black Widow, learning super-cool moves and solving missions together.
Whether your child loves crafts, scavenger hunts, or arcade games, Disney Cruise Line has got it covered. The attention to detail and variety of activities catered specifically to different age groups truly set these onboard children's activities apart, making sure that every child has an unforgettable vacation experience on their cruise vacation.
Now that we've explored the exhilarating onboard children's activities offered by Disney Cruise Line, let's dive into another aspect that makes a Disney cruise a truly magical experience for kids - the unique kid-friendly entertainment.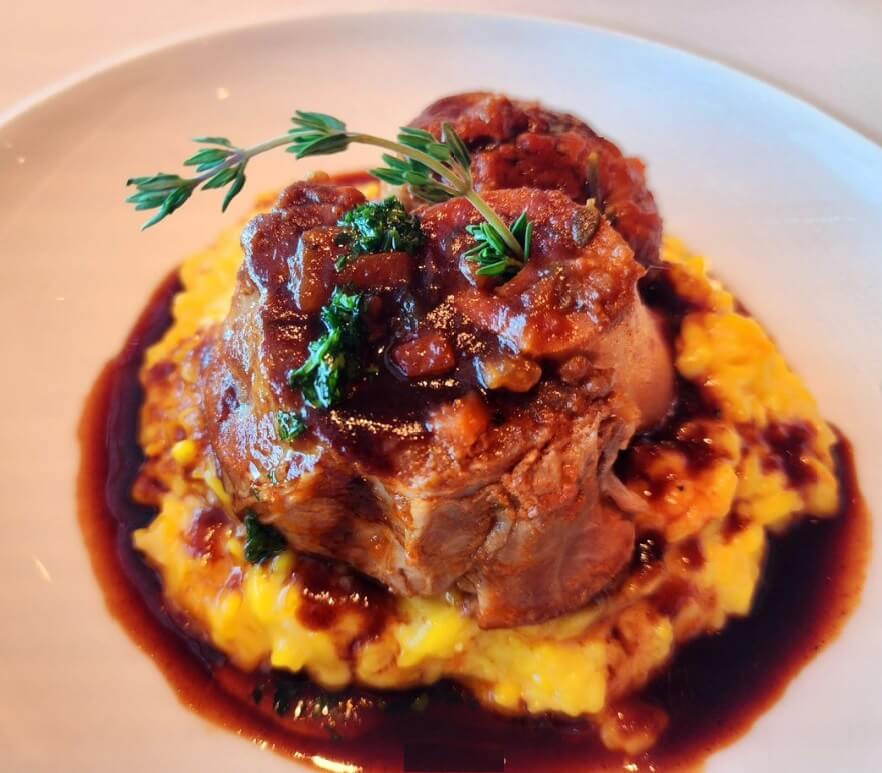 Disney's Unique Kid-Friendly Entertainment
We next highlight the various onboard activities for kids offered by Disney Cruise Line, including exceptional youth clubs catering to different age groups and unique experiences such as Marvel Super Hero Academy. The attention to detail and variety of activities make Disney Cruise Line an ideal vacation choice for families with children who are guaranteed to have an unforgettable experience.
Disney is renowned for its exceptional storytelling and enchanting characters. When it comes to entertainment on a Disney Cruise, they bring this same magic to life through captivating shows and experiences designed specifically with kids in mind.
One of the highlights of Disney's unique kid-friendly entertainment is the Broadway-style live shows that take place onboard. These productions feature beloved Disney characters, stunning visual effects, and mesmerizing performances that transport kids (and adults) into a world of wonder. From unforgettable musicals like "Beauty and the Beast" to high-energy productions like "Frozen, A Musical Spectacular," these shows are sure to leave children spellbound and filled with awe.
Picture your child's face lighting up as they watch their favorite princess come to life on stage, singing and dancing alongside a talented cast. The combination of impressive stage sets, breathtaking costumes, and heartwarming stories creates an immersive experience that will be cherished for years to come.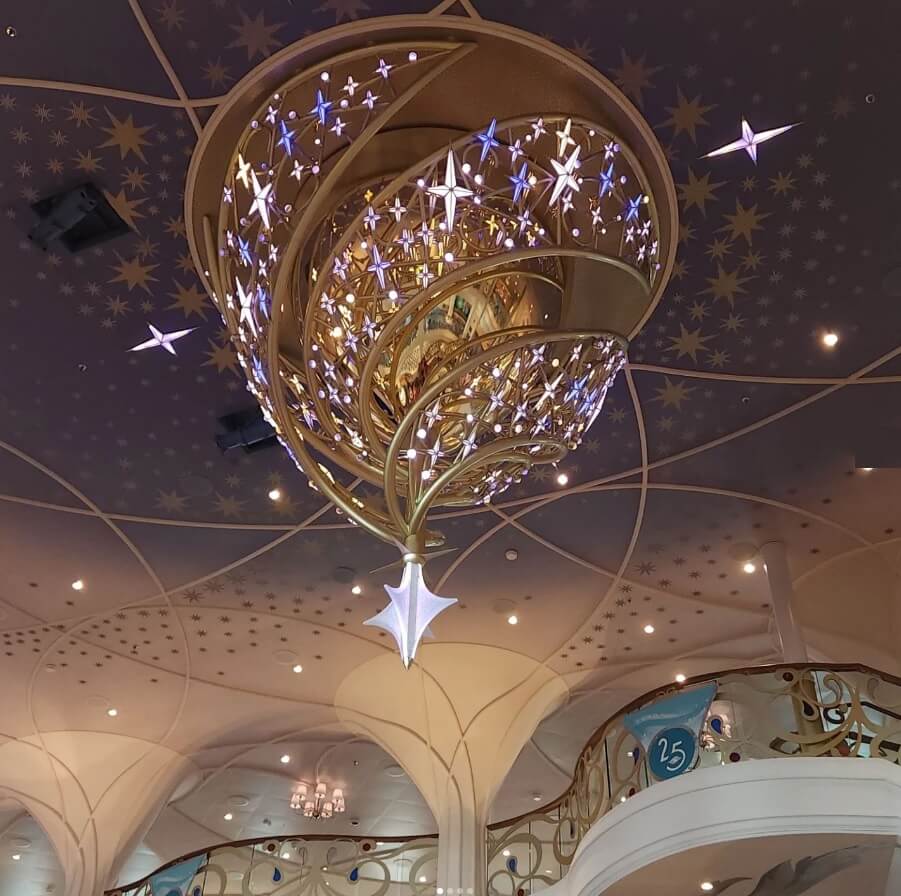 In addition to these memorable shows, Disney Cruise Line also offers character meet-and-greets throughout the voyage. Kids have the opportunity to mingle with popular Disney characters at designated times and locations on the ship. They can snap photos, get autographs, and even engage in fun conversations with their favorite characters. Whether it's Mickey Mouse, Cinderella, or Captain Jack Sparrow, these interactions create priceless memories for young minds.
But the magical experiences don't stop there. Disney Cruise Line also hosts themed deck parties that are sure to entertain kids and families alike. From pirate-themed parties complete with a swashbuckling fireworks display to Marvel-themed extravaganzas featuring superheroes battling villains on deck, these lively events add an extra dose of excitement and whimsy to the voyage.
The combination of exhilarating onboard activities and unique kid-friendly entertainment is what sets a Disney Cruise apart from other vacation options. The magical experience your child will have onboard on their cruise vacation is truly unmatched, creating memories that will last a lifetime.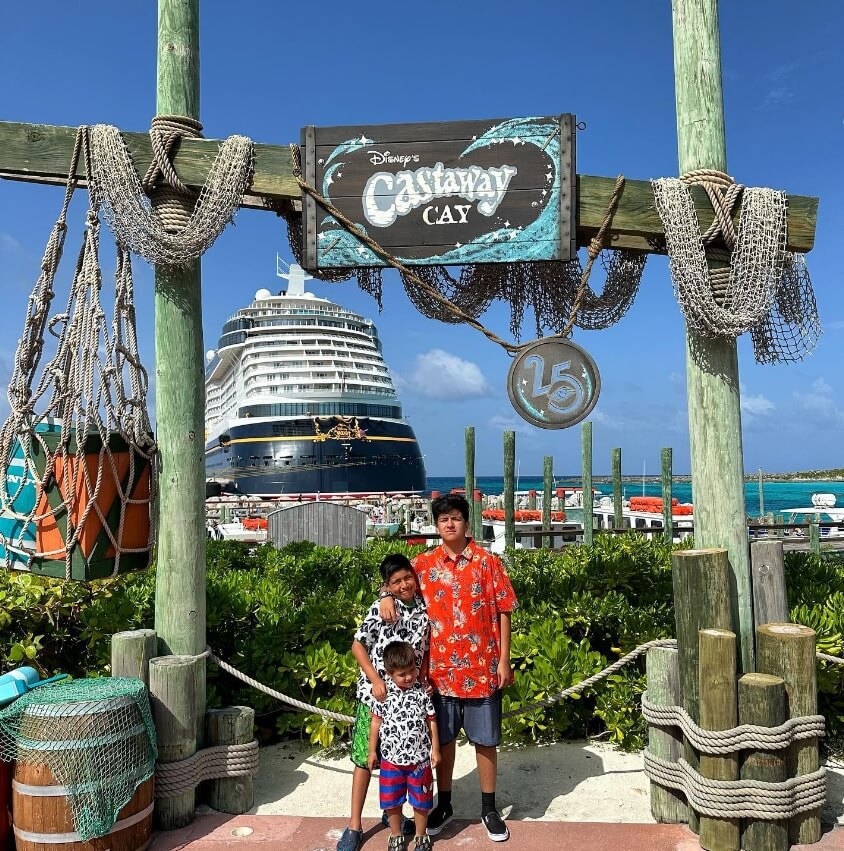 Exclusive Shopping Experiences on Disney Cruises
While a Disney cruise is renowned for its enchanting entertainment and delightful dining options, it also offers exclusive shopping experiences that add an extra touch of magic to your vacation. Onboard, you'll find a variety of shops and boutiques on the Disney Magic, Disney Dream, Disney Fantasy, Disney Wish, each offering a unique selection of merchandise. From character-themed apparel and accessories to collectible souvenirs and specialty items, there's something for everyone to enjoy.
One of the highlights is the Bibbidi Bobbidi Boutique, where young princes and princesses can undergo magical transformations into their favorite Disney characters. The boutique offers a range of packages, from simple hairstyles with glitter and tiaras to full princess or knight makeovers complete with costumes, makeup, and accessories. It's an unforgettable experience that allows children to live out their fairy tale dreams.
Picture this: Your little one dressed as Cinderella or Prince Charming, twirling in delight as they embrace their royal role aboard the ship. The joy on their face is priceless as they immerse themselves in the magical world of Disney.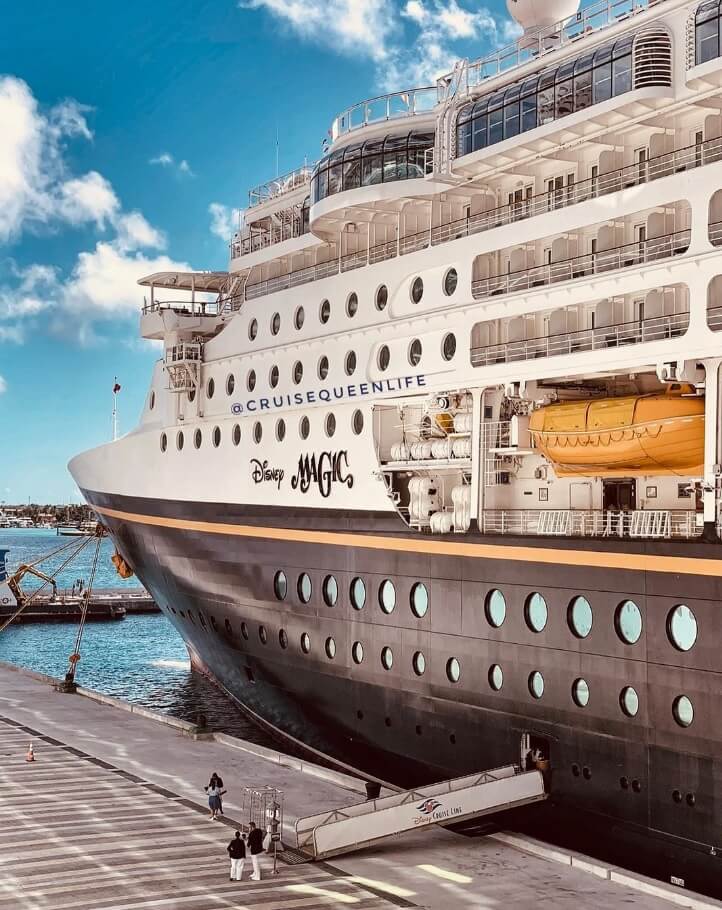 Beyond the Bibbidi Bobbidi Boutique, there are numerous other stores to explore. The Mickey's Mainsail boutique offers a vast array of Disney-themed clothing for adults and children alike. Whether you're seeking classic Mickey Mouse t-shirts or fashionable Minnie Mouse dresses, you'll find an extensive selection to choose from.
If you're a collector or looking for unique memorabilia, the Treasure Ketch is the place for you. This shop features limited-edition collectibles, artwork, pins, and more. You never know what treasures you might uncover during your visit.
For those in search of fragrance or pampering products, White Caps has a wide range of luxury cosmetics and fragrances available. Indulge in top-quality beauty brands or find the perfect gift for someone special.
One of the most popular shopping events onboard a Disney cruise is the Pirates in the Caribbean night. During this lively and interactive evening, you can join fellow guests in donning pirate attire and embark on a swashbuckling adventure. The shops are stocked with pirate-themed merchandise such as costumes, accessories, and even pirate swords. It's the perfect opportunity to embrace your inner pirate and add a dose of excitement to your vacation.
From delightful character makeovers to unique collectibles and themed shopping events, the exclusive shopping experiences on Disney cruises truly elevate the magic of your voyage at sea. Be prepared to be captivated by the variety, quality, and charm that these onboard stores have to offer.

Click to Call
Considerations Before Booking a Disney Cruise
Before embarking on a Disney cruise adventure, it's important to consider a few key factors to ensure the best possible experience on the Disney Magic, Disney Dream, Disney Fantasy, Disney Wish:
First, determine your preferred destination and itinerary. Disney Cruise Line offers a wide range of itineraries (cruise length), including tropical getaways in the Caribbean, cultural explorations in Europe, breathtaking Alaskan voyages, and more. Research each option (cruise length) thoroughly and choose one (cruise length) that aligns with your interests and preferences.
Second, take into account the timing of your cruise. Consider factors like weather conditions, peak travel seasons, and any specific events or themes that might affect your experience onboard. For example, if you're interested in special themed cruises like Star Wars Day at Sea or Marvel Day at Sea, check if these are available during your desired travel dates.
Third, carefully review the stateroom (cabin type) options available on board. Disney Cruise Line offers various types of accommodations (cabin type) to suit different needs and budgets. From cozy interior staterooms to spacious suites with concierge service, there's something (cabin type) for everyone. Think about how much space (cabin type) you require, whether you prefer an ocean view or are content with an interior cabin, and any additional amenities or perks that are important to you.
Imagine waking up in the morning, opening your curtain, and being greeted by breathtaking views of the turquoise Caribbean waters. Or perhaps you prefer a more budget-friendly option, spending most of your time enjoying the ship's activities and entertainment.
Fourth, consider the age range and interests of those traveling with you. Disney Cruise Line ensures there are activities, clubs, and entertainment options tailored for guests of all ages. Whether you're traveling with young children, teenagers, or adults, there's something to keep everyone entertained.
Fifth, it's crucial to establish a realistic budget for your Disney cruise vacation on the on the Disney Magic, Disney Dream, Disney Fantasy, Disney Wish. Consider not only the cost of accommodations but also factors such as transportation to and from the port, onboard gratuities, dining experiences (including specialty meals), port excursions, and souvenirs. It's essential to have a comprehensive understanding of the overall expenses involved to avoid any surprises later.
While a Disney cruise offers an unforgettable vacation experience full of magic and enchantment, it might not be for everyone. Some potential considerations include the duration (cruise length) of the cruise – as some voyages can last several days or even weeks – seasickness concerns for those prone to motion sickness, and personal preference when it comes to theme park vs. cruise vacations. Carefully weighing these factors will ensure that a Disney cruise is the right fit for you and your travel companions.
When all these considerations align with your desires and expectations, booking a Disney cruise promises a memorable journey filled with adventure, entertainment, and memories that will last a lifetime.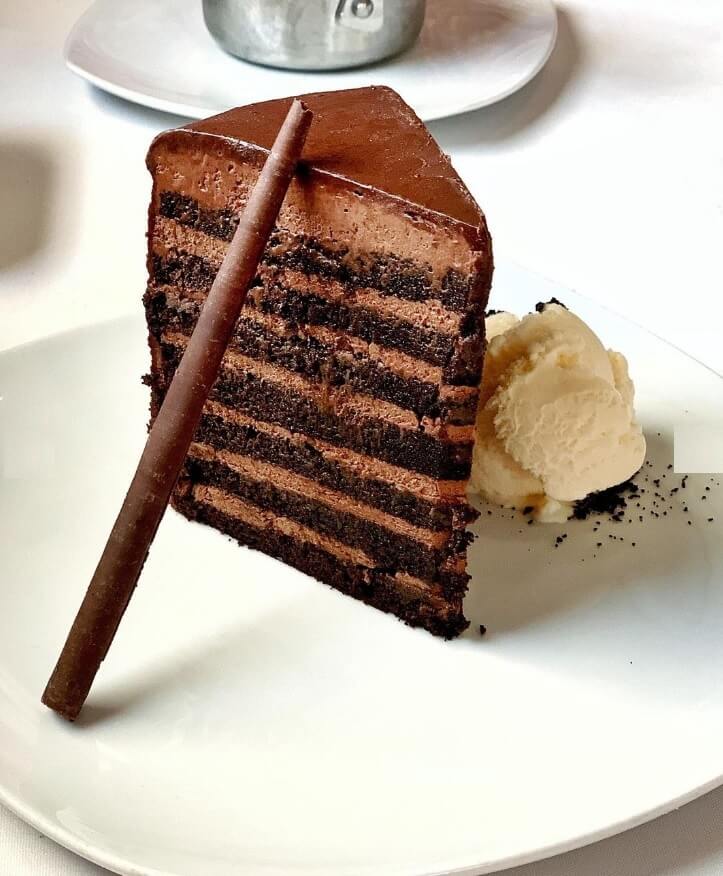 Other Cruise Articles of Interest
For other cruise articles of interest, please check out these other articles: