Puerto Rico

Click to Call
Choosing a suitable travel destination for your vacation can be challenging. Finding a location that stands out should be a priority, and Puerto Rico is one such destination.
The benefit of being a US territory makes it a great vacation choice for Americans, and the excellent selection of all-inclusive resorts, tourist attractions, and great year-round weather makes it a perfect option.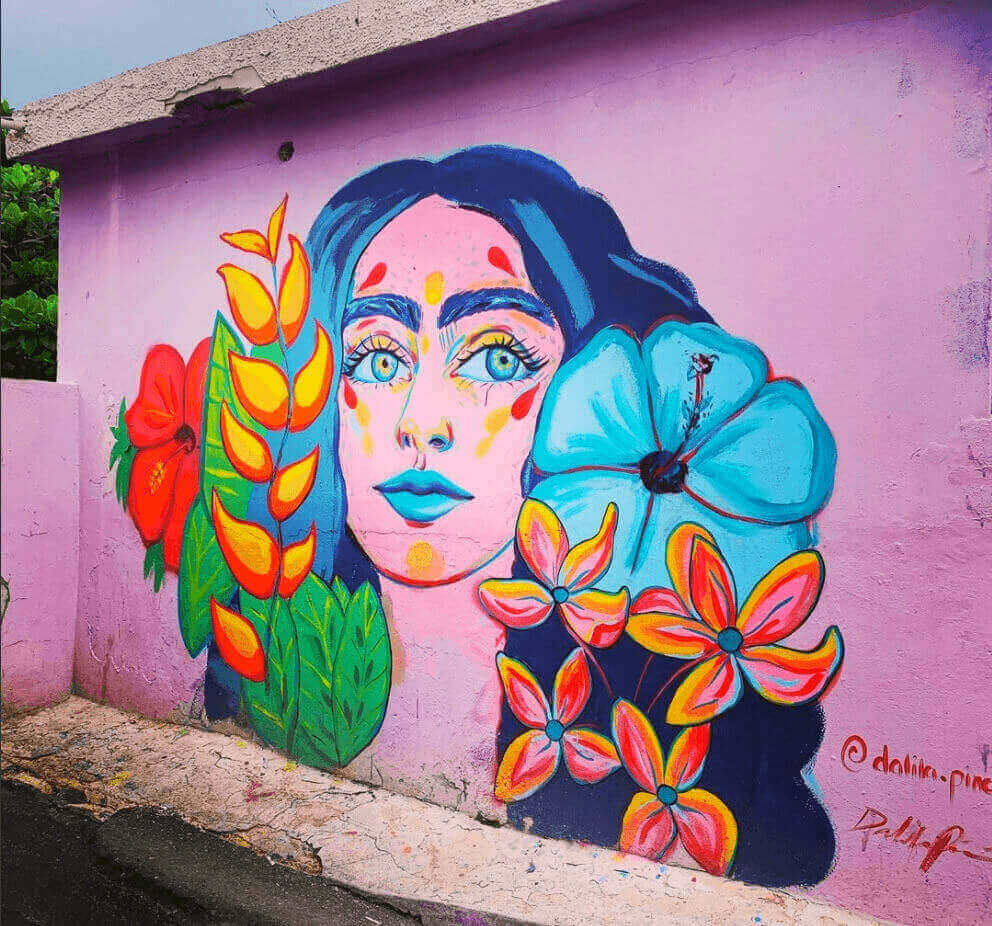 What Sets Puerto Rico Republic Apart
There are many things that set Puerto Rico apart from other holiday destinations. Here are some of the main reasons that choosing Puerto Rico will all but guarantee you a memorable vacation.
Events in Puerto Rico
Depending on when you plan to visit Puerto Rico, you will find a great selection of events and celebrations that include:
Fiestas de la Calle San Sebastián
The Fiestas de la Calle San Sebastián celebrates the end of the holiday season and is a vibrant event that has dance, live music, and performers with a wonderful party atmosphere.
Festival de la Novilla
The town of San Sebastián celebrates this with a parade, musicians, and food stalls every January in this great festival.
Fiesta de los Reyes Magos
This festival celebrates the three wise men, and towns have parades with Juana Diaz and Isabela holding particularly popular events.
Festival del Frío
Known for its warm weather, this is a celebration of the coldest time of the year and is celebrated with food, games, music, and carnival rides.
Locations in Puerto Rico
There are a lot of excellent tourist attractions and areas of outstanding natural beauty that are worth visiting in Puerto Rico, including;
Flamenco Beach
This great beach offers blue seas, white sands, and excellent amenities, including bathrooms and lifeguards, to make it the perfect beach trip.
Castillo San Felipe del Morro
The Castillo San Felipe del Morro is a 16th-century citadel built to defend the island. It is a marvelous piece of history that has a number of interesting features, including lighthouses, turrets, and cannons. This popular location has vendors selling snacks and a grassy area to relax.
Toro Verde Adventure Park
If you are traveling with kids, a visit to Toro Verde Adventure Park will be the perfect way for them to enjoy themselves. It is not just kids that enjoy rock climbing and zip lines. Many grownups love the opportunity to ride the Guinness Book-recognized longest zipline in the world.
Old San Juan
The charming cobbled streets of Old San Juan, along with its vibrant plazas, make it a popular destination for travelers. The historic district is a great place to find out more about Puerto Rican heritage and enjoy fascinating tours.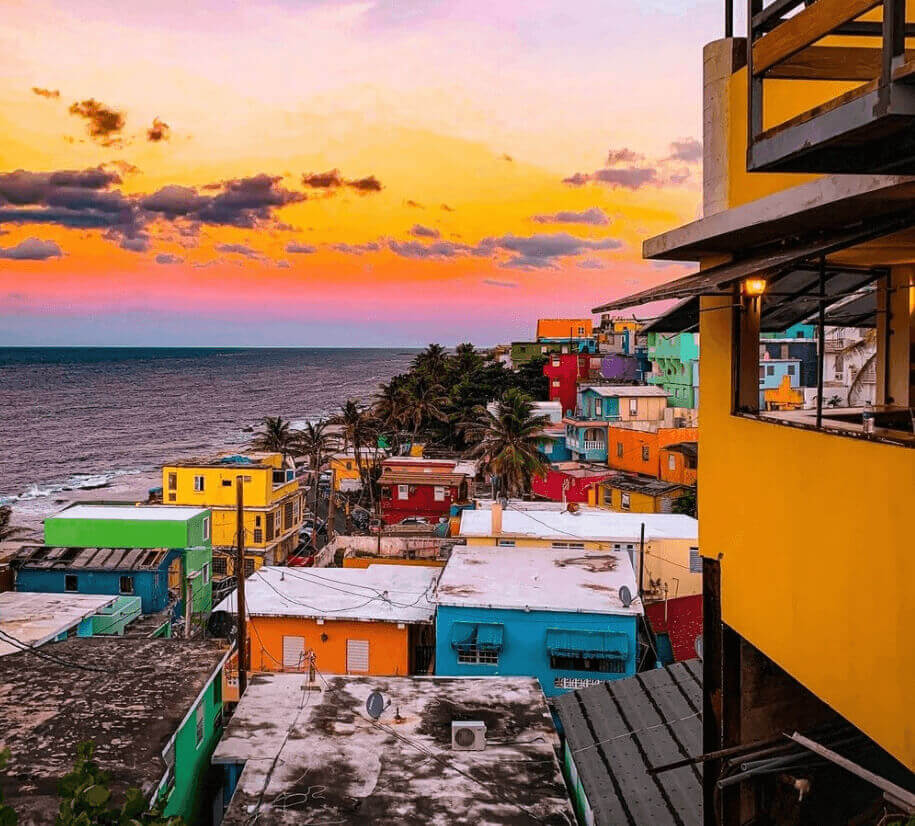 Food & Drink in Puerto Rico
Sampling the local food and drink when you travel is always a privilege, and Puerto Rico has great cuisine to explore when visiting.
Mofongo
Mofongo is a traditional Puerto Rican dish made with mashed and fried green plantains that are mixed with salt and garlic. They are typically accompanied by seafood or meat.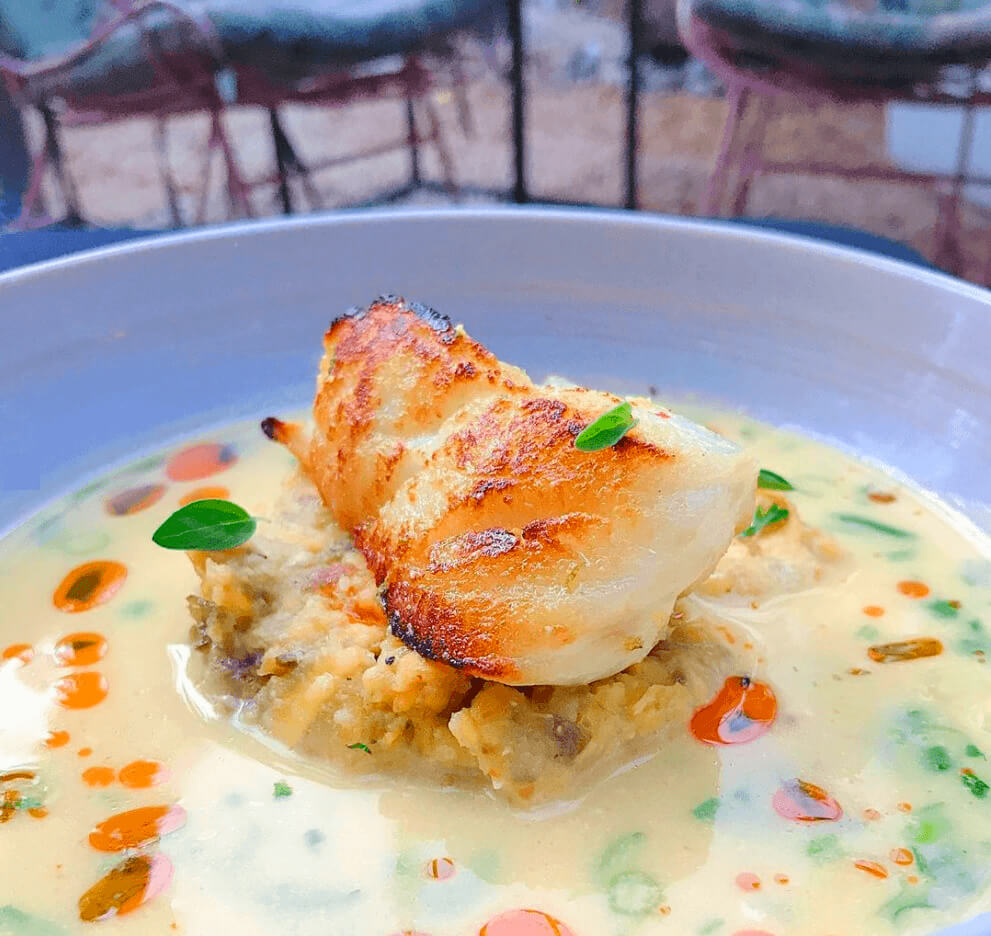 Tostones
Tostones are another plantain-based dish. This time they are cut and fried as large chips.
Asopao
Asopao is a rice stew that comes with seafood or chicken. Most restaurants will have their own take on this dish.
Bacardi
Puerto Rico's largest and most famous export is Bacardi rum. as well as a traditional rum, they have also branched out to produce fruit and flavored coconut options.
Don Q
Don Q is another Puerto Rican rum that is popular among locals that you should try when visiting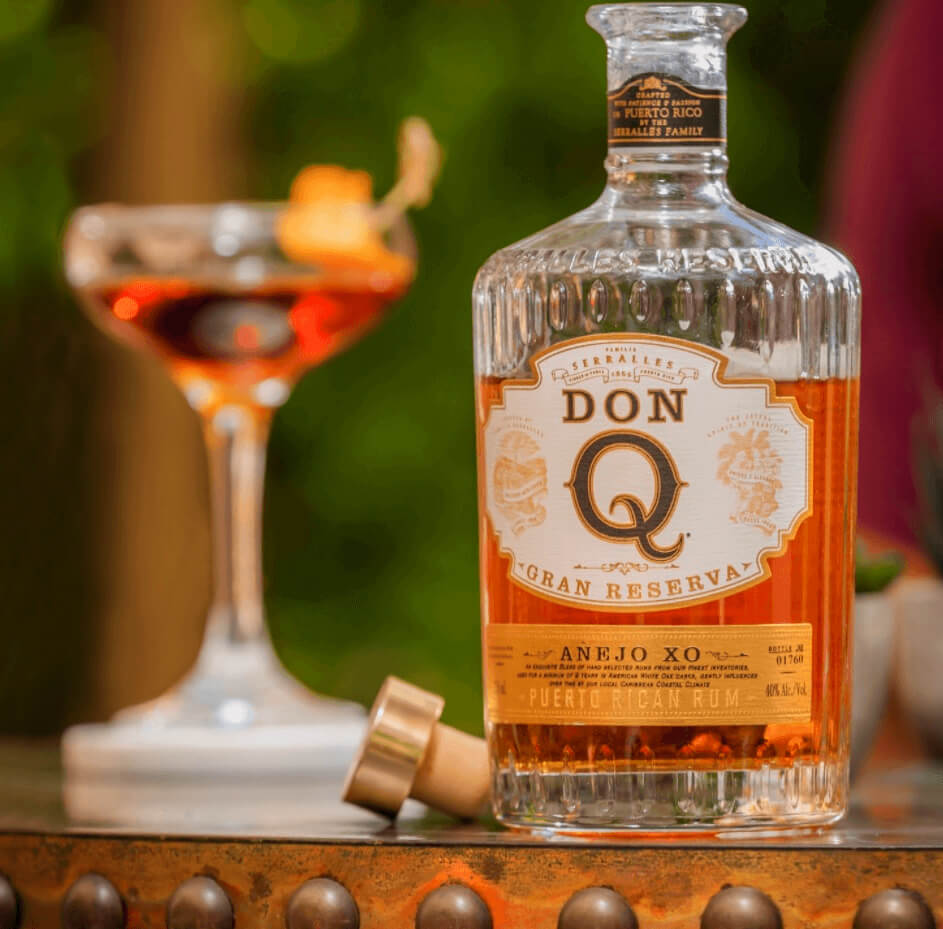 .
Famous Resorts In Puerto Rico
Now you know a bit more about the great things to see and do in Puerto Rico, here are some of the best beach resort options and the best all-inclusive resorts available for your families, groups, and couples to enjoy an unforgettable vacation.
Copamarina Beach Resort
Boasting a private beach and set among more than 20 acres of tropical gardens, the Copamarina Beach Resort and Spa offers a great choice of bedrooms, suites, and villas.
Guests will love the beachfront resort that offers lots of things to do, including watersports and scuba diving.
You will love the swimming pool, rooms with a private balcony, and secluded beach that are all part of this luxury resort. With excellent dining options on-site, you might not want to leave.
San Juan Marriott Resort and Stellaris Casino
San Juan Marriott and Stellaris Casino Resort is an excellent beach resort that offers a great selection of rooms and suites and a large outdoor swimming pool with sun loungers.
The fitness center is available 24/7, making it easy for people to keep up with their fitness regime, and the Ocean Club Wellness center offers an excellent level of quality and relaxation.
Stellaris Casino will provide adult guests with a great way to spend an evening and try their luck on the great selection of casino games.
Guests will be able to choose between the Red Coral Lounge, Gingambo, the pool bar, La Panaderia, A La Carte, Ohan Sushi and Poke Bar, and Terrazzo for dining.
St. Regis Bahia Beach Resort
One of the best resorts in Puerto Rico is the St. Regis Bahia Beach Resort on Puerto Rico's east coast.
This wonderful 5-star location even has a golf course designed by Robert Trent Jones Jr., who is famous for designing championship golf courses around the world.
You will be able to choose from a number of outdoor pools, enjoy relaxing treatments at the state-of-the-art Iridium Spa, visit an on-site restaurant like the Paros Restaurant or Seagrapes Restaurant, or visit the St Regis Bar. Note that this isn't one of our all-inclusive resorts, so you'll need to pay for each meal here.
The rooms and suites are decorated and furnished to a high standard, with private terraces and balconies giving you the perfect place to unwind.
Ritz Carlton San Juan
The Ritz Carlton San Juan luxury beach hotel and spa is a great option that has top-quality dining options and an on-site casino.
The outdoor pool is a wonderful place to relax, and the spa has a selection of treatments that will allow guests to relax, rejuvenate, and recuperate.
There is also a kids program that will keep them entertained and even teach them about Puerto Rico's culture and nature.
FAQs
Is Puerto Rico part of the US?
While Puerto Rico is a US territory, it is not a state, so its citizens are not permitted to vote but are subject to federal laws.
Can I use US Dollars in Puerto Rico?
Yes, the currency of Puerto Rico is the US Dollar because it is a US territory.
What language is spoken in Puerto Rico?
Spanish is the most commonly used language in Puerto Rico, but English is widely spoken as well. It is more typical that English-speaking Puerto Ricans are located in tourist spots.
Is Puerto Rico safe?
Puerto Rico has a lower crime rate than many US states and is recognized as being one of the Caribbean's safest islands.
Is Puerto Rico near the United States?
Puerto Rico is located to the southeast of Florida, roughly 1,000 miles away.
MORE PLACES TO GO ON VACATION
Caribbean and Mexico Destinations
Antigua and Barbuda
Aruba
Bahamas
Barbados
Belize
Bermuda
Bonaire
Cabo San Lucas
Cancun Mexico
Cayman Islands
Costa Rica
Curacao
Dominican Republic
Grenada
Jamaica
Puerto Rico
Puerto Vallarta
St Kitts and Nevis
St Lucia
St Martin
St Thomas Virgin Islands
Turks and Caicos Islands

Pacific Island Destinations
Australia
Bali
Big Island Hawaii
Bora Bora
Fiji
Kauai
Maui
Moorea
New Zealand
Oahu
Tahiti Village
Places to Go on Vacation