Things To Do in Maui

Click to Call
Is the island of Maui at the top of your bucket list? It's definitely one of those once-in-a-lifetime places that you just have to visit, right? The greener-than-green forests, sparkling, crystal clear waters, and perfect weather, what could be better?
With it being Hawaii's second-largest island, there's plenty of things to do in Maui! Famous for its beaches, delicious cuisine, whale sightings, and stunning views of the sunset and sunrise, Maui is an essential visit for anyone.
From West Maui treks and water sports to finding the famous banyan tree, there's so much to see and do. Want to know more about this amazing corner of the world? Check out the useful information below!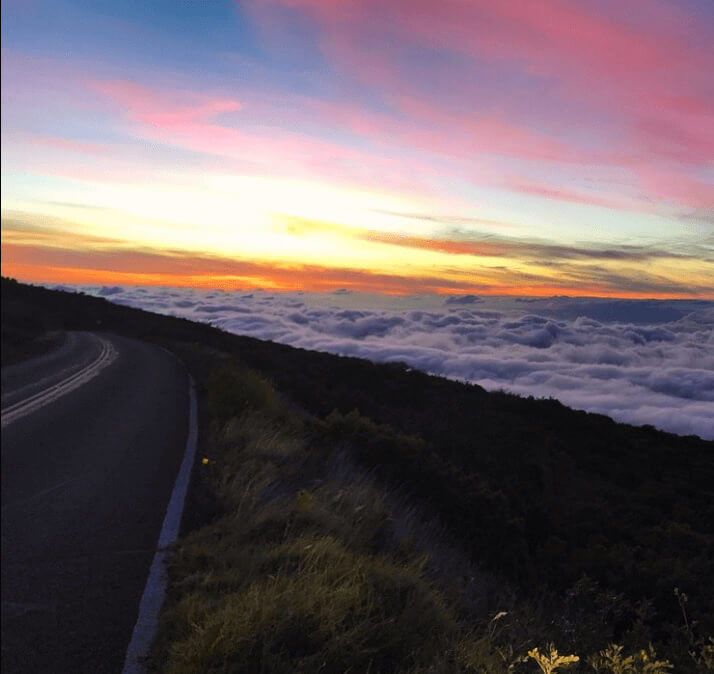 Top Things To Do in Maui, Hawaii
Beach Hop
With the many coastlines on offer, you'll be spoilt for choice! Kaanapali, named America's best beach, boasts three miles of white sand and crystal-clear waters. Formally a retreat for the Mauian royalty, it's now a popular tourist getaway.
Why not go swimming with the sea turtles? At the Olowalu Reef, you can either kayak or snorkel through its turquoise waters, and if you're lucky, you'll be greeted by the turtles.
In contrast, you could visit the black sand beach in the Waianapanapa State Park. As the name suggests, the jet black sand stretches for miles - it's also home to ancient ruined temples and mysterious caves, all of which have their own legends.
For a spot of surfing, why not visit Honolua Bay? This colorful, vibrant coastline is sure to be one of your many unforgettable Maui experiences!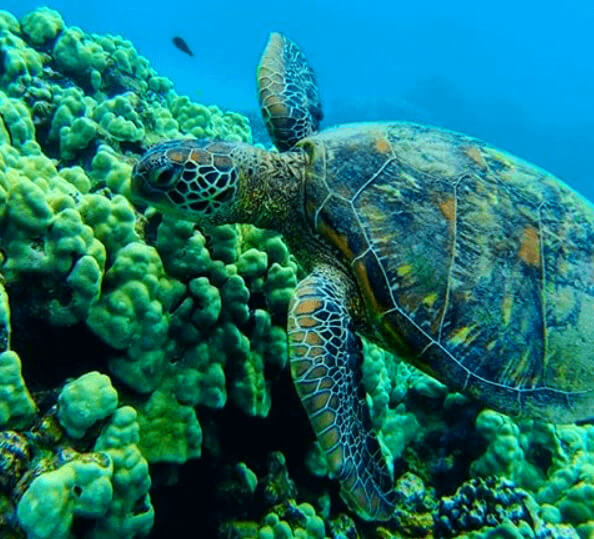 Food and Drink
If you're a foodie then you'll love Maui's delicious cuisine! Why not indulge in a spot of wine tasting, or visit the pineapple farm? Taste the pineapples straight from the bush with a tour, and see the whole farming process.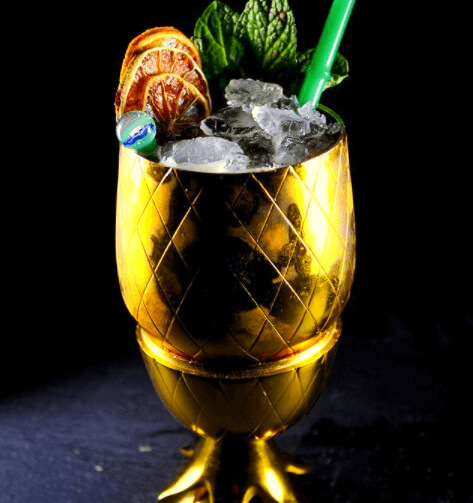 Be sure to try shave ice, Maui's upgraded snow cones! This dessert is made from shaved ice and then topped with a variety of delicious flavors, perfect for a hot day in the sun!
Another much-loved Hawaiian delicacy is spam musubi. A slice of Spam meat is wrapped in seaweed to create a delicious snack that can be found in delis or grocery stores.
If you want to sample some real local Maui produce, a visit to one of the island's farmers' markets is a must. The upcountry Maui markets boast delicious homemade banana bread, fresh fish, and the Maui classic, breadfruit.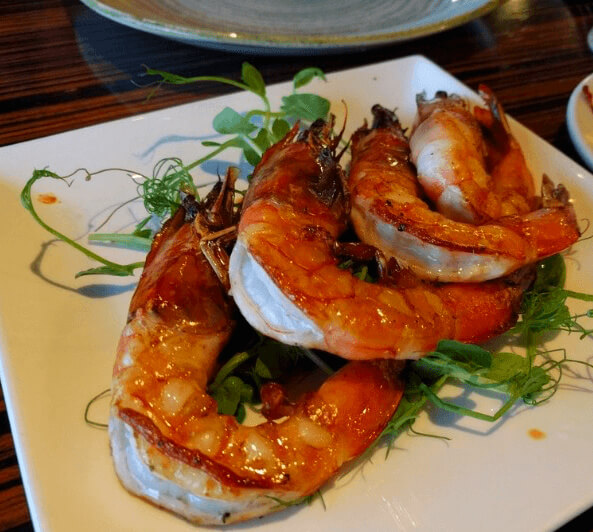 Landscape
The Road to Hana is one of the best all-day activities in Hawaii. If you've never been before, this is a must-see attraction. The Road provides the opportunity to see stunning scenery, check out quieter areas of the island and visit the many waterfalls.
A visit to the seven Sacred Pools of Ohe'o is also something you can tick off your bucket list. Nestled in the Haleakala National Park, the valley and the pools provide an amazing day when combined with a long hike, such as the Pipiwai Trail.
Feeling adventurous? The Maui helicopter tours are must-do attractions. Over 80% of the island can only be seen from the air! Soar through the sky and witness the stunning and dramatic views that Maui has to offer.
For a more sedate adventure, check out the Iao Valley State Park. This historic park is home to the famous Iao Needle, a 1,200 feet tall green-mantled rock, with deep historical significance. Hiking through the West Maui Mountains is another great activity for walking enthusiasts!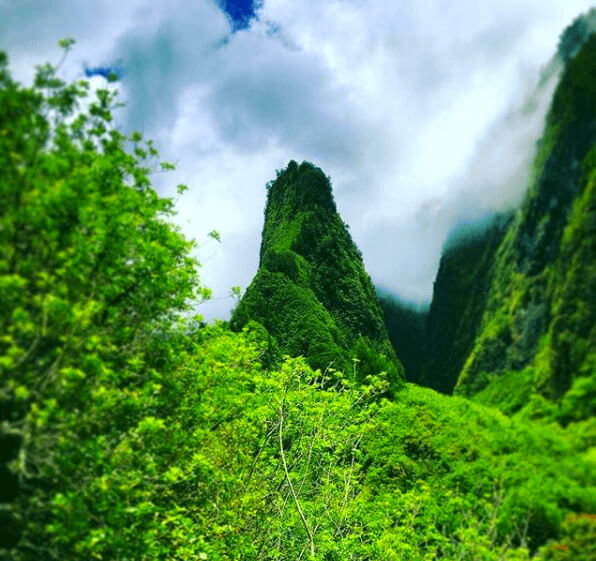 Whale watching
Travelers to Maui in the winter season should definitely indulge in some whale spotting! Hop on a boat and see if you can spot any humpback whales. The boat rides usually take a couple of hours and they start in the morning, where you can enjoy the ocean views as you search for the whales.
There are lots of tours to choose from, but the 2-hour cruise is the most recommended. The whales traveling through the Maui oceans during their yearly winter migration is a truly exciting experience.
Every year the 45-foot-long whales gather in groups in the Auau Channel. Spectators usually see spouting and belly-flops from the whales, as well as tail and fin flapping. If you're lucky, you may see new mothers and their calves. Or you might get a brave whale that comes close to the boat to say hello!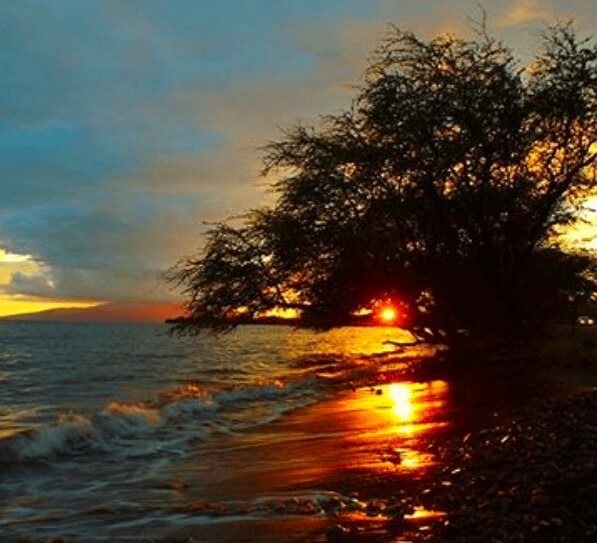 FAQs about Maui Maui
What is the best route to take for Road to Hana?
When you look further into taking the Road to Hana, it can seem like a daunting task. There are many routes you could take and knowing which one is best can be difficult. Driving to Ke'anae Peninsula and then turning back around is one option.
If you have the time, you could drive all the way to Hana and back, however, this would take a full 10-12 hours. Don't expect to be able to go and see an Old Lahaina Luau afterward! However, for an exciting day's adventure, a journey to Hana and back is the way to go!
Alternatively, you could book a Hana tour. This would also be a full 10-12-hour day, but you would have a guide who will know where to stop and for how long. All food, gas, driving, and history talks are included.
Can I see whales at the Maui ocean center?
Yes! The Maui Ocean Center brings you face to face with these amazing creatures in their underwater realm. Explore the world of whales in the center's 3-D sphere experience, one of the must-see activities on the island.
Up until now, people have only been able to spot whales from above sea level. The new 3D experience will transport you deep under the ocean, giving you an inside peek at the vibrant and fascinating lives of these whales.
What is the best time of year to visit Maui in Hawaii?
The best time of year to visit Maui is either April to May, or September to November. The Spring and Fall seasons offer the warm Hawaiian weather that vacationers love but without the high prices and overcrowding that can happen through the Summer and Winter seasons.
If you want to go surfing or whale spotting, the Winter season is the time to go to get the best conditions. One tip is to book very early so you get the best rates. Whenever you decide to go, you're sure to have an unforgettable time.
MORE PLACES TO GO ON VACATION
Caribbean and Mexico Destinations
Antigua and Barbuda
Aruba
Bahamas
Barbados
Belize
Bermuda
Bonaire
Cabo San Lucas
Cancun Mexico
Cayman Islands
Costa Rica
Curacao
Dominican Republic
Grenada
Jamaica
Puerto Rico
Puerto Vallarta
St Kitts and Nevis
St Lucia
St Martin
St Thomas Virgin Islands
Turks and Caicos Islands

Pacific Island Destinations
Australia
Bali
Big Island Hawaii
Bora Bora
Fiji
Kauai
Maui
Moorea
New Zealand
Oahu
Tahiti Village
Places to Go on Vacation