Are you ready to explore the world in 2023 and/or 2024? If so, then it's time to book your cruise with a cruise travel agent such as Seven Seas Travel, the premier travel agency in the Detroit Metro Area. Our selection includes cruises to the Caribbean, Alaska, Europe, Hawaii, Disney, and many more.
Seven Seas Travel of St Clair Shores, Michigan (Detroit Metro Area) can help you plan your dream vacation, including flights, hotels, guided tours, cruises, rental cars, and more. Seven Seas Travel has been in business since 1964. Seven Seas Travel offers a 24/7/365 live answering service. If you would like a quick quote, you can call Seven Seas Travel at (586) 775-7300 and press 1 for an immediate quote. Customer testimonials are available here.
We have themed cruises such as culinary cruises, wellness-focused ones, family-friendly options, and luxury adventure sailings. We also provide resources for you to compare prices, amenities, and book your next memorable getaway on the high seas.
IF you are in need of immediate assistance, please call using the button below and ask for our cruise specialist, Ms. Lynette Richardson.

Click to Call

Why utilize the services of a cruise travel agent?
Consulting a cruise travel agent when booking a cruise is beneficial as they are able to advise you on the nuances of the purchase and how to make choices based on your desired holiday experience.
Deciding to go on a cruise is much more than just booking a flight and reserving a hotel room; the vessel you select will determine what food and nightlife options are available throughout your holiday.
Your decision of route determines the places you will go and what sight seeing or attractions you will be able to do. If it is your first time taking a cruise, it can be daunting to analyze all the possibilities by yourself.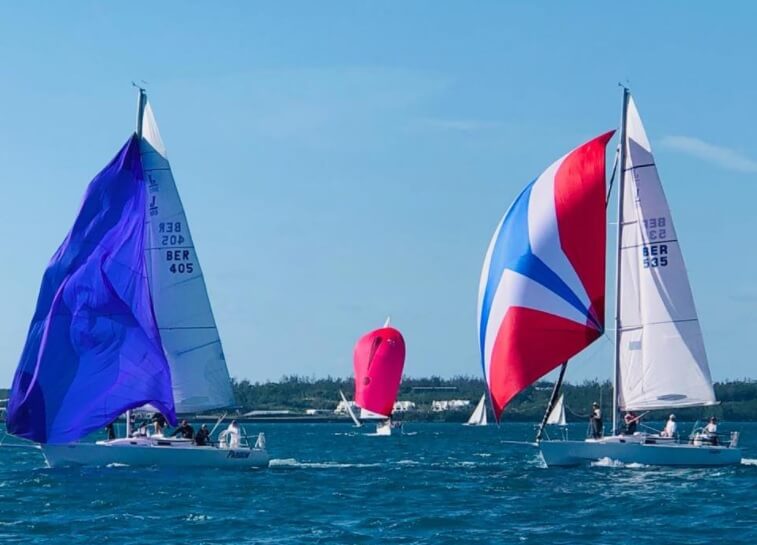 Basic Cruise Fares: What Is included, What Is Not
The cost of cruising may be difficult to estimate and analyze. A fare might be presented on the web without taking into consideration port fees, revenues, and other expenses, which are usually only seen after providing your personal information.
Beware of flashy television or online advertisements which show only the (BASIC) "cruise price" as that is not the full price you are going to pay to get on the ship. The cruise industry is notorious for this "sales tactic".
Before you purchase your cruise, please be aware that the basic cruise fare usually only includes basic food and beverage plus shows plus your cabin. To complete your cruise vacation booking, you wiil need to add port and regular taxes, gratuities, airfare, transfers from airport to/from port to airport. An exception to this general rule is the "Adults Only" Virgin Cruises which includes port and regular taxes plus WIFI into their standard cruise fare.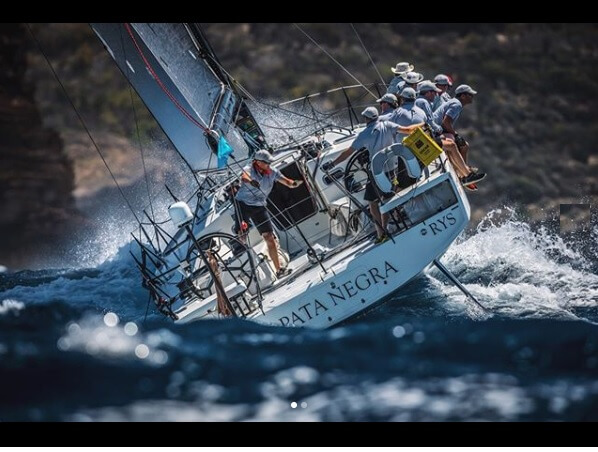 The least expensive base fare often does not always provide the highest return or premier set of vacation experiences. Certain packages include items such as lodgings, food, performances, participatory events and in some instances drinks, gratuities, shore explorations, internet access and further amenities. A cruise travel agent can guide you when it comes to deciding which cruise rate offers the most worth. As an example, Princess Cruise Lines offers Princess Premier service and Princess Plus service which covers drinks, gratuities, WI-FI, and photos which most cruise companies charge extra for. Extras after that include beverage packages for alcohol based beverages, cruise insurance, speciality dining, excursions, and WI-FI on some cruise lines.
Virgin Cruises includes a $300-$600 "bar tab" as part of its standard cruise fare. The $600 bar tab is included if the Virgin Cruise is 7 nights or more. WI-FI, specialty restaurants, water, and soda are also included in the regular cruise fare on Virgin Cruises. Virgin Cruise Lines is an ADULTS ONLY cruise line that requires all guests be 18 years old and older.
To lower costs, some cruise lines offer discounted airfares that can save you 10-25% on airfare that you would purchase from outside suppliers. Airfare in peak season can be quite expensive so it is best to book as far ahead as possible, 11 months ahead.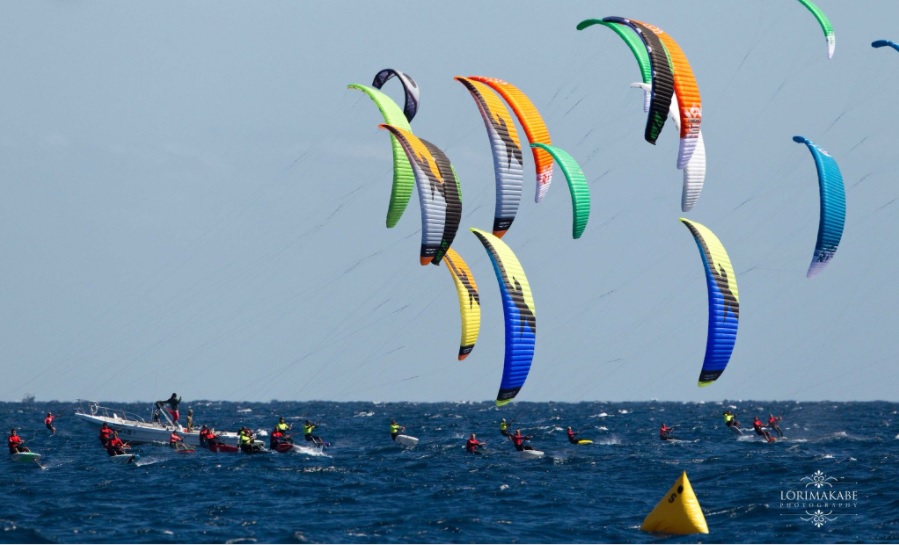 Another outstanding offer is Norwegian Cruise Line's Free at Sea and Free at Sea PLUS cruise packages.
The Norwegian Free at Sea Package includes up to 5 or 6 (on some cruises) Free Offers which can include a combination of:
1) Free Unlimited Open Bar Package (Save up to $1,400 on all spirits and cocktails, wines, draft beer, juice and soda with select premium cocktails & spirits under $15);
2) Free Specialty Dining (Save up to $180 and savor free meals at Specialty Dining venues/2 meals to enjoy at any of Specialty Restaurants);
3) Free Shore Excursions (Save $50 per Shore Excursion, Per Stateroom with Shore Excursion Credits/$50 per tour (for 1st guest);
4) Free Wi-Fi (Save up to $200 with an Internet Package you can use anywhere on the ship);
5) Free 3rd & 4th Guest or for $99 (Save up to $1,000 with free third and fourth guests on select dates);
6) Free Airfare (Pay airfare for one guest, and you'll automatically lock-in roundtrip flights for two).
The Norwegian Free at Sea PLUS Package expands upon the Norwegian Free at Sea Package by adding more to the baseline package in that it offers a Premium Plus Beverage Package which includes:
All top-shelf cocktails & spirits, All beer, red wine, white wine and exclusive brand of rosé Champagne by the glass, select premium bottles of wine with dinner including exclusive brand of rosé Champagne and 40% off all other bottles, unlimited soft drinks and juices, unlimited still & sparkling bottled water, all Starbucks® coffee & specialty drinks, and Energy drinks. Speciality dining is extended to include 2 more additional meals and WI-FI has no time limit and there is an additional $50 per tour for 2nd guest.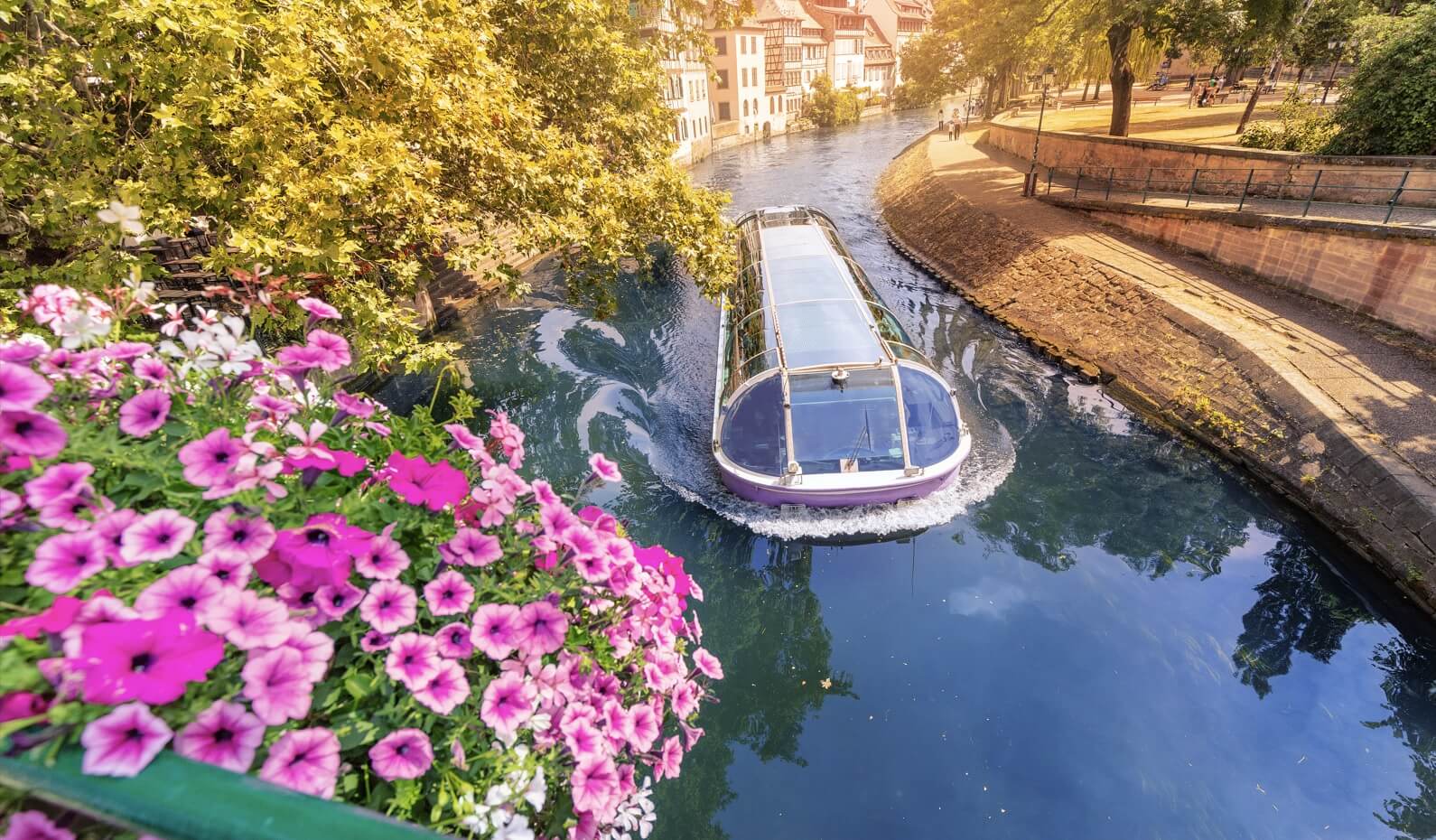 Cruise Insurance
Cruise insurance should be purchased as that will cover you if you miss a flight or your flight is late and you miss your cruise. Generally speaking, you can purchase cruise insurance from three main sources which include: 1) the cruise company 2) Travel Guard or AIG or 3) Allianz. Cruise purchasers should be aware that some cruise companies sell cruise insurance policies which may not provide a cash refund if the policy is utililized. Instead cruise vouchers for a future cruise insurance policies are provided.
In addition, many cruise policies have a complex list of "covered events" which may or may not apply to the customer's circumstances. It is all in the details! Cruise travel agents like Seven Seas Travel understand and keep up with those detials. To avoid these sorts of issues, Seven Seas Travel recommends cruise insurance policies which include "CANCEL for ANY Reason Coverage" which is offered through Travel Guard. With CFAR coverage, you can cancel for any reason up until 48 hours before your trip. You will receive up to 75% of your trip cost back. The other 25% acts as a deductible.
Cruise Deposits
Last, when booking a cruise, it is not necessary to pay for the entire journey in advance. A deposit is usually sufficient. A cruise travel agent can guarantee that you make all required payments on time. Deposits can be paid up to 18 months in advance in most cases and can be as small at $100/person.
Generally speaking, there are two types of deposits which include refundable cruise deposits and non refundable cruise deposits. The refundable cruise deposit usually adds a material cost to the overall price of the cruise. To avoid this extra cost, it does make sense in some cases to purchase a non refundable cruise deposit and then add a "Cancel for Any Reason" cruise insurance policy from Travel Guard.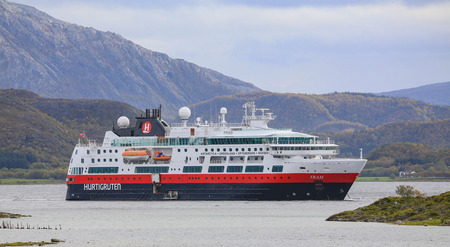 A Summary of the Most Popular Cruise Destinations in 2023 and 2024
In 2023, a wide range of cruise destinations are available that are designed to suit all tastes and preferences. Whether you are looking for pristine beaches or historic landmarks, there is something for everyone. One of the most popular cruise destinations in 2023 is Alaska, a destination that has become increasingly popular among tourists. Alaska offers breathtaking natural beauty with a spectacular landscape of glaciers, mountains, and wildlife. You can enjoy a range of outdoor activities, such as kayaking, hiking, and wildlife watching. A knowledgeable cruise travel agent can find the best cruise packages in Alaska.
Another popular destination is the Mediterranean, which boasts an array of stunning cities with rich histories, delicious food and wine, and gorgeous coastline views. You can explore beautiful places like Rome, Barcelona, Athens, Venice, and more. The Caribbean and Bermuda continue to be a favorite for those wanting tropical scenery with white sand beaches kissed by turquoise water alongside palm trees swaying in a gentle breeze. A knowledgeable cruise travel agent can find the best cruise packages in the Mediterranean.
Whatever your preference regarding weather or experiences, there's no denying that European cruises have seen a recent surge in popularity – so much so that they have been named one of the most highly requested areas for cruises.
Experiencing Europe by cruise ship is like collecting pieces of art on a canvas; once seen, it can never be unseen. The picturesque beauty of this region is almost poetic and breathtaking. You'll soon be in awe of everything that's on offer as you glide between fascinating destinations throughout your cruise vacation.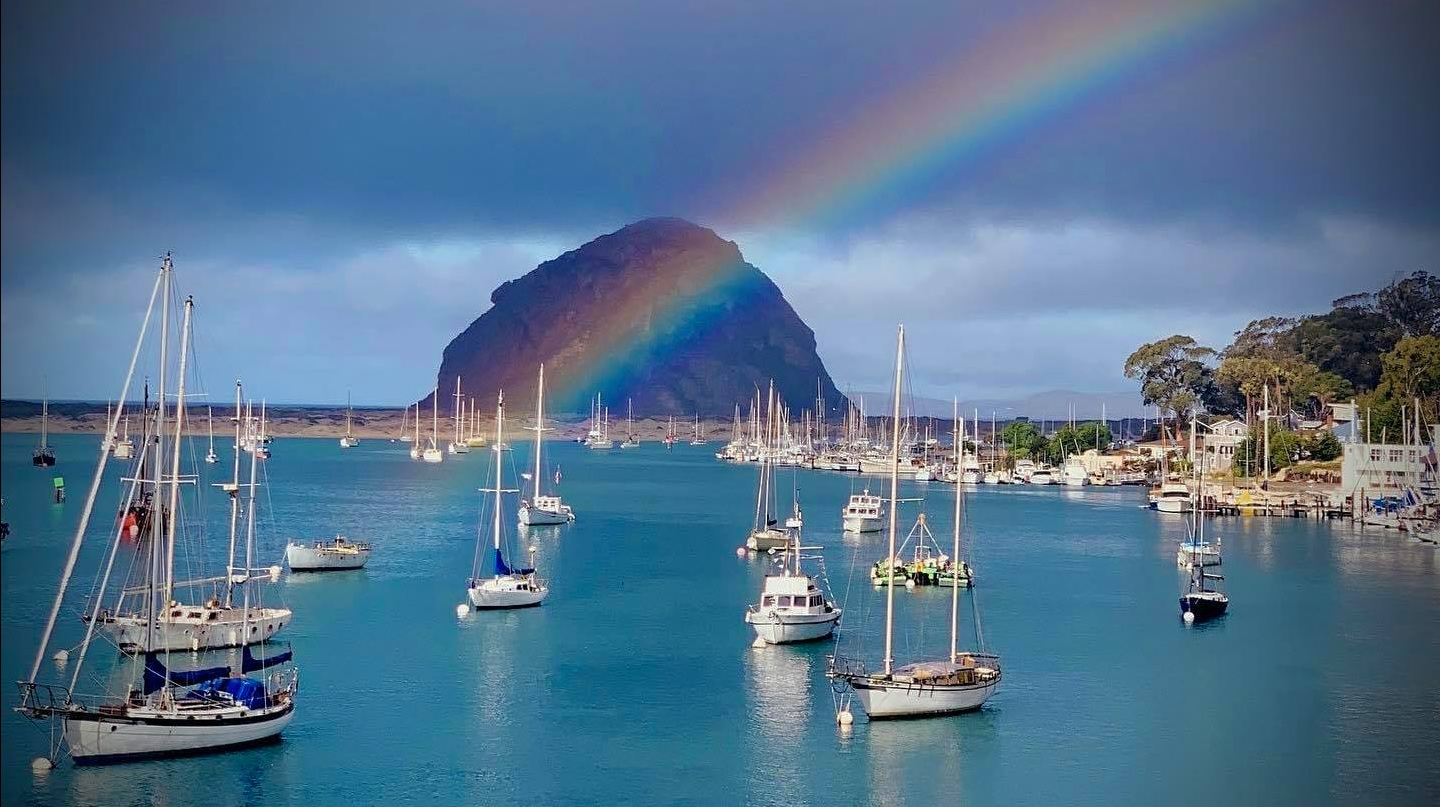 Hawaii cruises are available year-round and do not require a passport in most cases. If you are searching for an off-the-beaten-track adventure in less-visited areas, then the Iberian Peninsula's cruise could be for you. Imagine admiring Portugal's Azores Islands' dramatic volcanic landscapes before enjoying the brilliance in Spain's famous beaches in Costa Del Sol.
Consider the convenience, variety and luxury options available to make your trip unforgettable: high-end amenities abound, from fine dining options to spa treatments onboard, while shore excursions are organized with expert guides to immerse you in the rich cultures offered when you dock in selected ports of call throughout your journey.
Experience the Various Cruise Destinations
Mediterranean Gems
Mediterranean cruises have always been a hit among travelers, and it's no different in 2023. With a lot of gorgeous locations to choose from, the Mediterranean is an excellent choice for those who want to soak up some sun's rays while exploring beautiful old towns and cities.
One such location is the ancient city of Athens in Greece. Explore the historic Acropolis with its stunning Parthenon temple or take a stroll through the cobbled streets of Plaka. From there, feast on some mouth-watering Greek cuisine like Moussaka or Souvlaki while enjoying a glass of Ouzo at one of the many tavernas.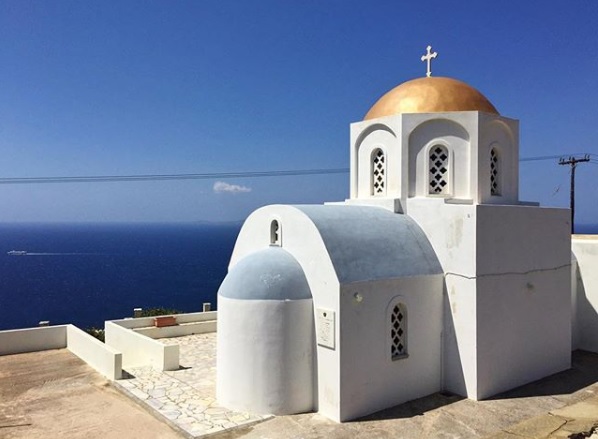 Another must-visit location on your Mediterranean cruise is the charming town of Sorrento in Italy. Famous for its lemon groves and olive trees, this town offers visitors breathtaking views over the Bay of Naples. Take a day trip to the island of Capri and experience this idyllic island's unmatched charm.
And don't forget to indulge in some authentic Neapolitan pizza while you're here! If you're interested in history and culture, then Malta should be on your itinerary. This small country has more than 7,000 years of history and boasts several UNESCO World Heritage sites such as the Hypogeum Temple and Hal Saflieni Archaeological Park.
Overall, a Mediterranean cruise is an excellent way to explore some of the most beautiful and historic European cities while also enjoying beautiful beaches, crystal-clear waters, and delicious food. A knowledgeable cruise travel agent can find the best cruise packages in the Mediterranean.
SEARCH by Cruise Line (click icon)
Caribbean & Bermuda Discoveries
The Caribbean has long been a popular destination for cruise travelers, and in 2023 there are plenty of reasons why you shouldn't miss out on all it has to offer. One of these is St. Lucia, which is known for its lush rainforests, volcanic beaches, and iconic Piton Mountains.
Take a dip in the crystal-clear waters of Diamond Falls Mineral Baths or explore the scenic town of Soufriere. Another Caribbean gem to visit is the colorful island of Jamaica. A knowledgeable cruise travel agent can find the best cruise packages in the Caribbean.
Take an excursion to Bob Marley's birthplace and learn about reggae music's history while enjoying some of the island's most breathtaking scenery. For those thrill-seekers out there, don't miss soaring through the treetops on a zipline ride in Montego Bay.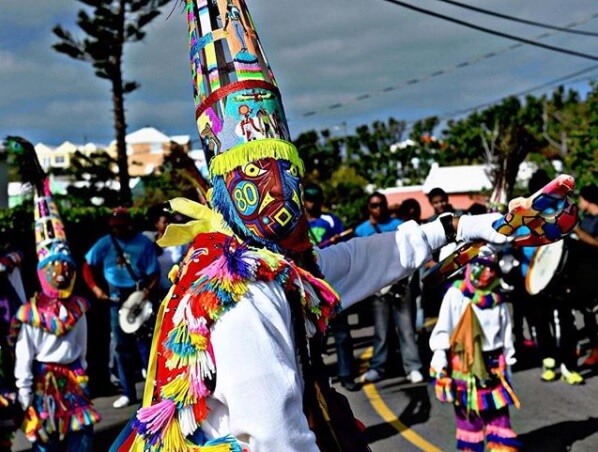 Bermuda is also an excellent location for cruisers looking to explore the beaches and local culture. Surrounded by perfectly turquoise waters, you can relax on pink sandy beaches under swaying palm trees or tour the island's historic landmarks like St. George and Royal Naval Dockyard.
The Caribbean is like a treasure trove - with so many gems waiting to be discovered, from sparkling white sandy beaches to lush jungles teeming with wildlife, there's something for everyone.
Speaking of adventure:
Alaska Adventure and Nature
For those who love adventure and nature, cruises offer an unparalleled experience. From hiking in national parks to bungee jumping above turquoise waters or strolling through picturesque fishing villages, you will never have a dull moment onboard!
One popular option glacier hiking in Alaska, where cruisers wear special boots with crampons so they can walk on top of glaciers! It's an incredible way to see some of Alaska's natural wonders up close and personal. Another adventurous option is zip-lining through Central America's lush rainforests. A knowledgeable cruise travel agent can find the best cruise packages in Alaska.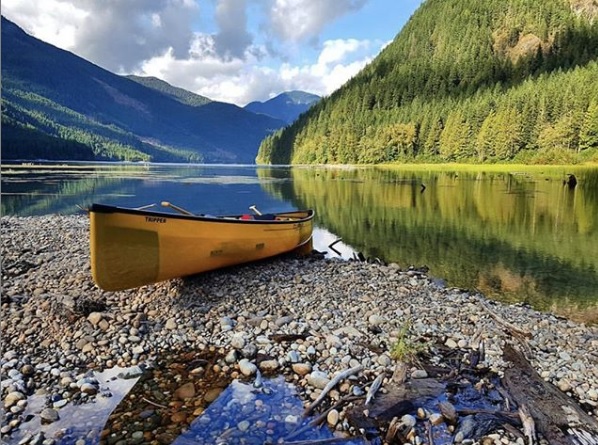 Some might argue that such activities aren't suitable for all ages or physical abilities, but many cruise lines offer excursions that cater to different abilities, from gentle hiking options to accessible beaches. One thing is for sure: adventure and nature make for an unforgettable experience.
Hawaiian Sunsets
Hawaii cruises are available year-round and itineraries typically range from 7 to 18 nights. Some cruises take place entirely in the islands, usually sailing round trip from Honolulu, while others visit Hawaii but begin or end in ports such as Los Angeles, San Diego, San Francisco or Vancouver.
Hawaii has a dry season -- the dry season lasts from April through October. Summer cruises are costlier. A variety of cruise lines call on Hawaii -- Princess, Crystal, Holland America, Royal Caribbean -- but Norwegian Cruise Line has the only big ship based there, sailing from Honolulu. A knowledgeable cruise travel agent can find the best cruise packages in the Hawaiian islands.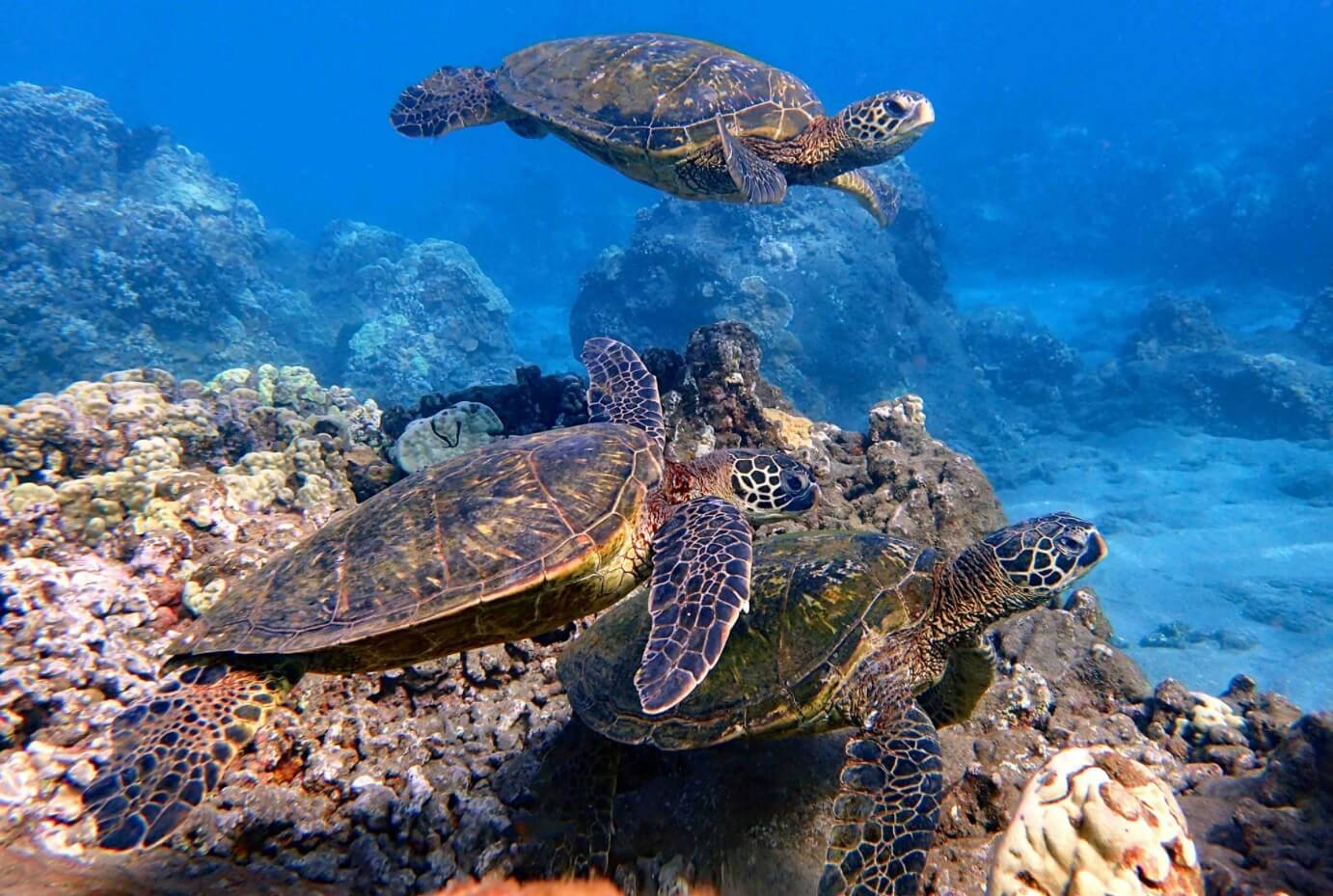 Hawaii is all about surf and sand, but its islands also offer whale-watching, hikes along volcanoes, outrigger canoeing and breathtaking helicopter rides. For more excursion ideas: Hawaii's Best Shore Excursions.
You can visit Hawaii without a passport on a closed-loop sailing (one that begins and ends in the same U.S. port). Norwegian Cruise Line's Pride of America is the only major cruise ship based in Hawaii. Other lines and ships offer there-and-back Hawaii itineraries from ports like San Diego, Vancouver, Los Angeles and San Francisco.
River Cruises
A river cruise provides a unique opportunity to explore travel destinations in a convenient and luxurious way. In contrast to ocean cruises, smaller ships are able to navigate more of the inner depths of places and arrive closer to ports. A knowledgeable cruise travel agent can find the best cruise packages for the river cruise of your choice.
Additionally, scenic riversides offer pleasant views as the ship sails during both the morning and night. As opposed to an ocean voyage, a river cruise provides plentiful opportunities to check out new sites and submerge in the culture as there are no stagnant days spent at sea. Such a tour affords a truly worthwhile and immersive experience.
Disney Cruises
Disney Cruises offer guests an unforgettable vacation experience, incorporating the magic and wonder of Disney into every aspect of your journey. Onboard, guests enjoy world-class entertainment, themed dining experiences, and endless opportunities for family fun and adventure.
Offshore excursions allow you to explore some of the most beautiful destinations in the world. With top-notch service and amenities, a Disney Cruise is truly a vacation like no other! A knowledgeable cruise travel agent can find the best cruise packages for the Disney cruise of your choice.
Antarctica Cruises
Immerse yourself in the crystalline beauty of icebergs, the echo of calving glaciers, and the mesmerizing playfulness of penguins. Our luxury cruise to Antarctica is much more than a journey; it's an utter transformation of perspective. Join us as we embark on an unforgettable adventure that transcends the ordinary world, reaching the furthest corners of our planet where few have dared to venture. A knowledgeable cruise travel agent can find the best cruise packages in the Antarcica.
Swiftly cutting through icy waters aboard opulent accommodations, you'll find that indulgence blends seamlessly with exploration, proving once again that extremes can exist together–luxury and wildness, comfort, and adventure. Legendary explorers once trekked dangerous paths for a sight like this; all you have to do is step onboard. Are you ready to explore Antarctica in an unparalleled style? Welcome aboard!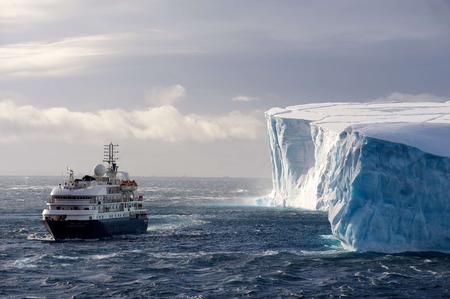 Galapagos Islands Cruises
Sail across an azure sea, where the horizon crashes into surreal landscapes, and rare wildlife greets you with nonchalance. Welcome to a world that time seems to have forgotten—the Galapagos Islands. This is an adventure like no other, punctuated by crystal clear waters, volcanic wonders, and indigenous creatures that pique the curiosity of even the most seasoned travelers. Prepare to be mesmerized by nature's orchestra aboard a luxury cruise that ensures you don't miss a single enchanting scene of this exotic paradise. Our website offers a variety of Galapagos cruise options to suit all preferences and budgets. From small vessels that provide a more personalized experience to luxury cruises offering premium amenities and services, we have something for everyone.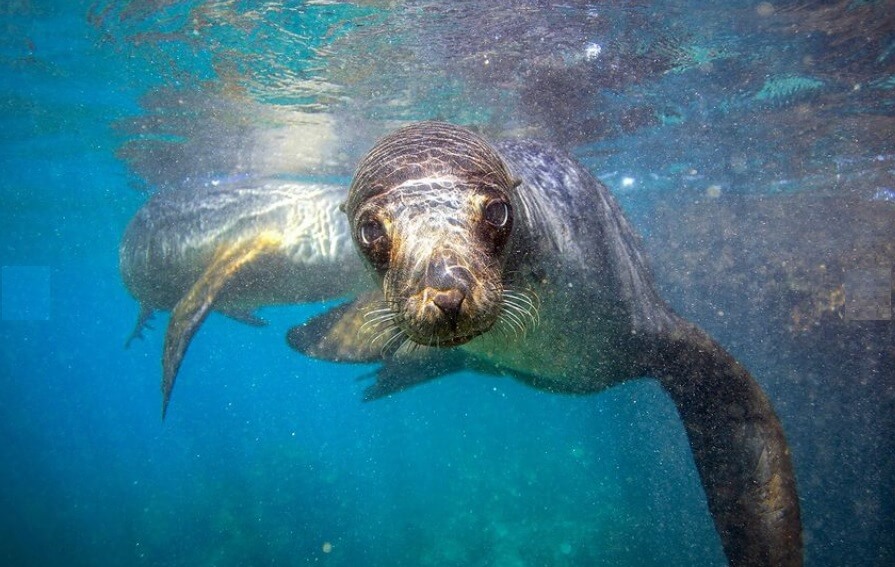 Shore Excursions
A cruise vacation is an excellent way to explore some of the world's most spectacular destinations and immerse yourself in new cultures. One of the greatest benefits of cruising is that it offers you a wide range of options for shore excursions. Depending on your preferred activity level, whether you want to relax or discover new things, you can choose from various options.
If you are visiting the Mediterranean, you may want to consider taking a food tour in Barcelona, where you will get the chance to sample tapas dishes in locations only locals would know.
Alternatively, if you're heading to Cozumel during your Caribbean cruise, try booking a beach and tequila tasting excursion where you'll learn the history of tequila and its production process while enjoying delicious samples.
Shore excursions are like appetizers before the main course: they prepare your senses and give you a sense of what to expect once you start exploring. Depending on what each port has to offer, there's certainly something for everyone - history buffs and relaxation seekers alike.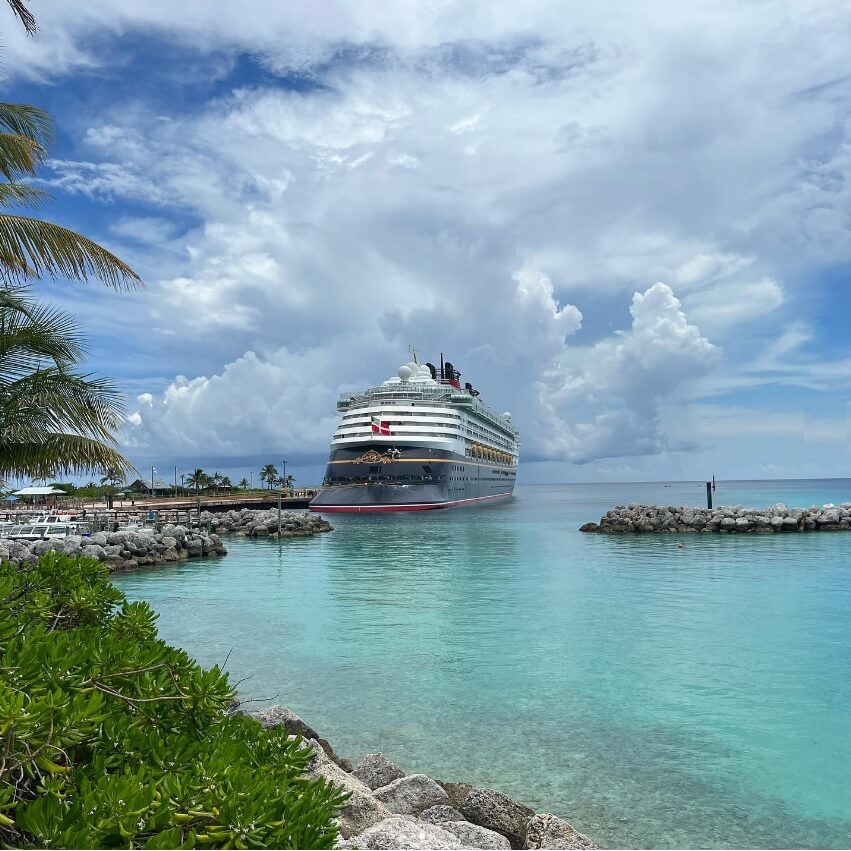 Last, some cruise lines such as Princess Cruises now offer packages that will cover WI-FI, gratuities, and beverages. Known as Princess Plus or Princess Premier fares or service, these fare classes offer the cruise customer a chance to save some money on some things that the are going to use during the cruise. Princess Plus or Princess Premier is usually signficantly less expensive than adding the individual pieces together.
On many cruise lines, beverage packages that include alcohol based beverages can often run $60-$140 per day per passenger.
SEARCH by Destination (click icon)
Cultural Experiences
Cruise ships are not only for relaxation, but they can also provide cultural experiences that allow you to explore new cultures and traditions. When it comes to cruise excursions, the cultural experience is one of the most sought after activities. From cooking lessons to historical tours, a cultural experience will leave your mind full of rich memories.

One fantastic way to immerse yourself in the culture of a country is by experiencing traditional dance performances or folk songs. On a Mediterranean cruise, for example, you could take part in flamenco dancing classes in Spain, or try the tarantella in Italy. The Caribbean is not just about beaches - calypso dancers and steel bands are a must-see when cruising through the region.
Imagine yourself in the French Polynesian paradise on a clear morning. As you step out to your terrace on the m/s Paul Gauguin, feel the mild atmosphere while looking at the sparsely populated Taha'a with its green coating and its light blue ocean. Located beyond the surf, Motu Mahana is Paul Gauguin Cruises' personal Polynesian paradise, affording you the opportunity to enjoy a day (or two) at your own leisure and pleasure.
The splendors of the exclusive isle haven have no limits. Take a dip in the inviting sea. Explore the vibrant underwater world by snorkeling and observe the vivid colors of the sea life around coral beds, or venture out further in a kayak from the marina of the m/s Paul Gauguin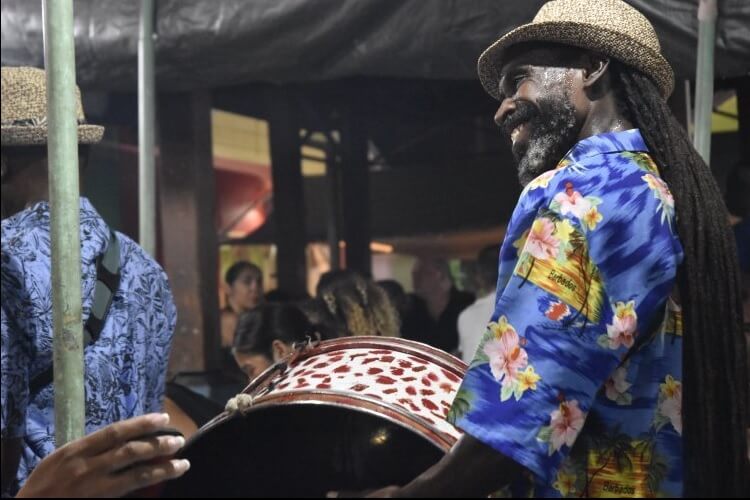 Shore excursions are another great opportunity to experience different cultures. You might take part in traditional crafts like making pottery in Mexico or weaving baskets in Fiji. A walking tour around local markets or an opportunity to sample street food while learning about local traditions from knowledgeable guides will give you insight into other ways of life.
But what about your accommodation options onboard?
Accommodation Options Onboard
For those who desire luxury suites, look no further than cabins with balconies or suites with their own private jacuzzi baths overlooking pristine ocean environments. Additionally, luxury staterooms come equipped with all the amenities needed for maximum comfort and relaxation, including plush beds, flat-screen televisions, and high-speed internet.
If you are traveling with friends or family, suites with multiple rooms and adjoining doors might be more suitable. This will allow some privacy while remaining close to each other. Some cruise lines, like Royal Caribbean, have virtual balconies that screen live views of the ocean or interior cabins.


Weekly Cruise Specials
Get inspired with fantastic cruise specials. These cruise offers change weekly, so check back often for more incredible vacation savings. Act fast on these deals as they usually don't last long!

Click to Call

Lu
xury Suites
If you want to treat yourself and enjoy a luxurious vacation, then booking a luxury suite on a cruise ship is the way to go. Most cruise liners offer an extensive selection of high-end cabins that are spacious, chic and lavishly decorated to provide you with ultimate comfort and relaxation.

For instance, Royal Caribbean International's Anthem of the Seas offers guests staying in their Royal Suite Class lavish accommodations such as exclusive access to a coastal kitchen, a private restaurant that serves fresh fare made from locally sourced ingredients. Moreover, travelers get their own private balcony overlooking the vast oceanscape, and a personal concierge throughout their trip. A knowledgeable cruise travel agent can find the best cruise packages Royal Caribbean.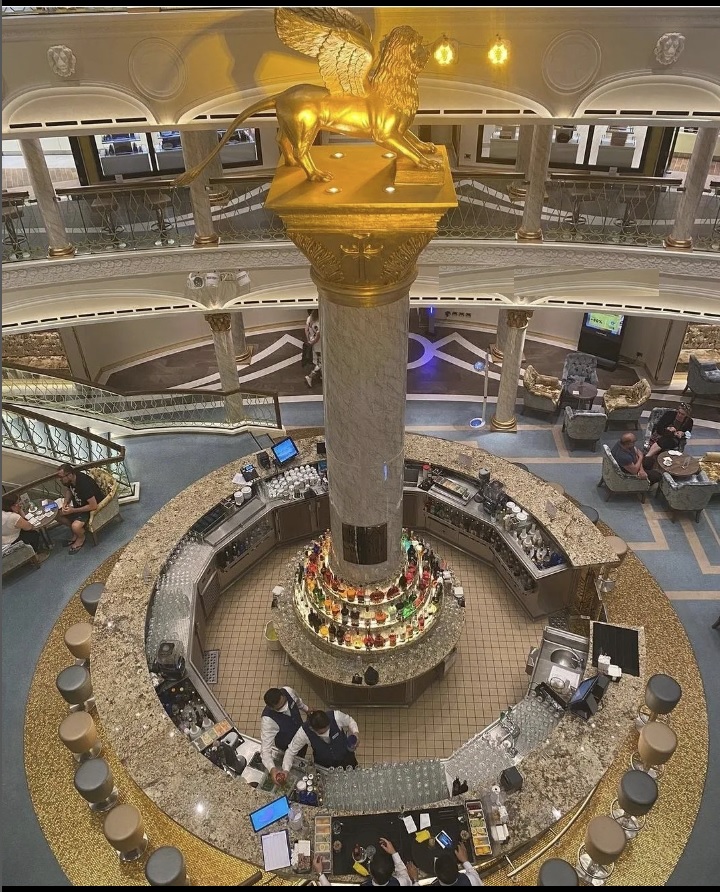 Other luxury cruise lines like Silversea Cruises have accommodations that boast private verandas with stunning ocean views, separate sitting areas, marble bathrooms with a full-sized bathtub, flat-screen televisions that come equipped with premium satellite channels, Bose sound systems as well as butler service 24 hours-a-day. A knowledgeable cruise travel agent can find the best cruise packages on Silverseas Cruises.
GET A CUSTOM QUOTE

Just like how luxury hotels offer impressive amenities and facilities for their customers to luxuriate in grandeur, luxury-suite staterooms on cruise ships spare no expense when it comes to guests' creature comforts.
Popular Cruise Lines and Itineraries
Choosing the right itinerary can be an overwhelming task. With so many amazing destinations to choose from around the world, we understand how difficult it can be to decide which one is the best fit for your next cruising adventure.

Each year, multiple cruise liners release new routes and popular itineraries based on customer feedback and trends. The Norwegian Cruise Line Company has always been famous for its unique freestyle cruising concept consisting of open dining, alternative restaurants options as well as unparalleled onboard entertainment in its ships.

Meanwhile, Princess Cruises is ideal for those who wish to experience romance, relaxation and traditions in an elegant setting while sailing through some of the world's most glorious destinations. The ALL NEW Sun Princess sailing in early 2024 will offer guests an exceptional experience by taking them to romantic European cities like Rome, Athens, and Santorini.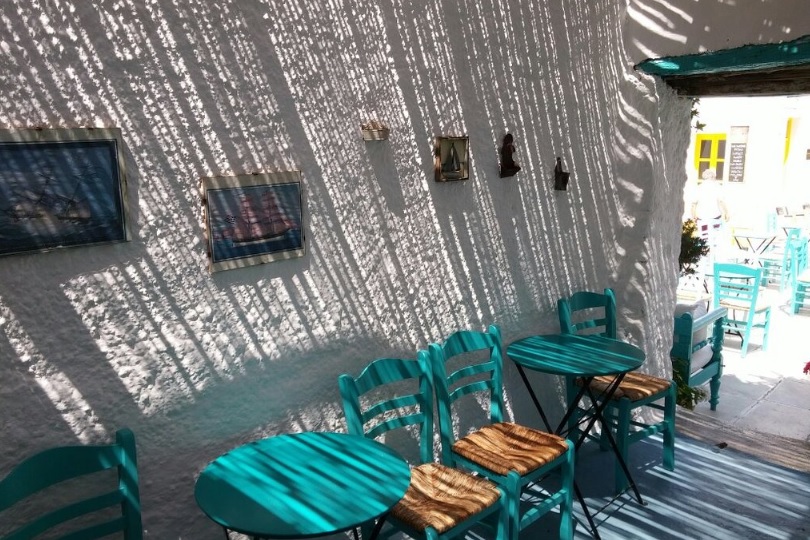 Additionally, Holland America Line's carefully designed 14-day itinerary "The Best of the Mediterranean" covers top-rated ports such as Barcelona, Cannes, and Rome. Not only does the trip include stops at amazing cities with rich European history but it also enables you to immerse yourself in different cultural experiences such as sampling local foods or hiking excursions.
Family-Friendly Cruises
When it comes to family-friendly cruises, many cruise lines have tailored their offerings to cater to the needs of families traveling with children. Royal Caribbean, Carnival Cruise Line, Disney Cruise Line, and Norwegian Cruise Line are some of the most popular options.

For example, Disney Cruise Line has something for everyone in the family. Children can enjoy activities such as character meet-and-greets, themed deck parties, and kids' clubs while parents can indulge in spa treatments or adult-only dining experiences. Moreover, Royal Caribbean has installed water slides, rock climbing walls, and mini-golf courses on board their ships to keep the whole family entertained.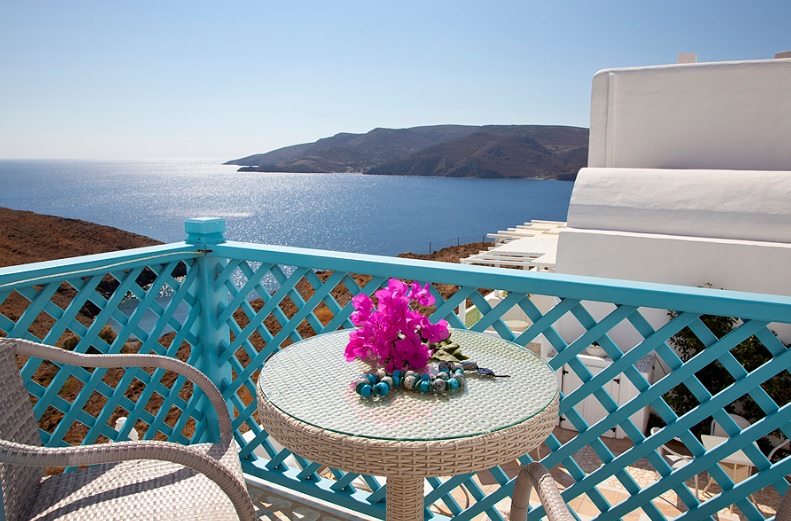 When considering a family cruise, the ship's accommodation plays a significant role in ensuring proper comfort and relaxation for all onboard. Many ships today offer spacious cabins that can accommodate families comfortably. Connecting rooms are also an ideal option for larger families as they provide extra space while still remaining connected.
GET A CUSTOM QUOTE

However, some people may argue that taking children onboard a cruise ship might not be safe or appropriate due to various reasons such as motion sickness and exposure to mature content.
While this may hold some truth, it is vital to note that cruise lines take great care when it comes to ensuring the safety of passengers on board. In addition, many ships have designated age-appropriate areas where children can partake in activities suitable for their age group.

Booking a family-friendly cruise is similar to investing in a memory bank that will last forever. Families get to bond by sharing exciting experiences together without worrying about logistics such as meals or accommodation during their trip.

In conclusion, family-friendly cruises are perfect for creating unforgettable memories with loved ones while meeting new people from all over the world. Although there might be valid concerns regarding cruising with children, it is essential to note that cruise lines have an excellent track record when it comes to ensuring the safety and welfare of all their passengers.