Explore Alaska's Beauty on an Unforgettable Cruise Adventure
Sailing through icy, pristine fjords under the ethereal glow of the northern lights can no longer remain just a fantastical image in your dreams. Imagine waking up each morning to the sight of towering glaciers, elusive wildlife and lush forests entirely untouched by modern civilization - it's like diving into a National Geographic documentary, except that you're there, breathing in the crisp, pure air.
Seven Seas Travel of St Clair Shores, Michigan (Detroit Metro Area) can help you plan your dream vacation, including flights, hotels, guided tours, cruises, rental cars, and more. Seven Seas Travel has been in business since 1964. Seven Seas Travel offers a 24/7/365 live answering service. If you would like a quick quote, you can call Seven Seas Travel at (586) 775-7300 and press 1 for an immediate quote. Customer testimonials are available here. Seven Seas Travel is a leading cruise travel agent.

IF you are in need of immediate assistance, please call using the button below and ask for our cruise specialist, Ms. Lynette Richardson.

Click to Call
An Alaska cruise is a memorable experience that allows you to explore some of the most breathtaking landscapes in the world. Expect to see stunning glaciers, wildlife like whales and eagles, picturesque towns and cities steeped in history, as well as thrilling outdoor activities such as kayaking, hiking, and zip-lining.
Furthermore, many Alaska cruises offer informative lectures by local experts on regional topics like native culture, wildlife conservation and mining. Along with exceptional dining experiences and entertainment options on board the ship itself, an Alaska cruise offers a great mix of relaxation and adventure that will leave you with unforgettable memories.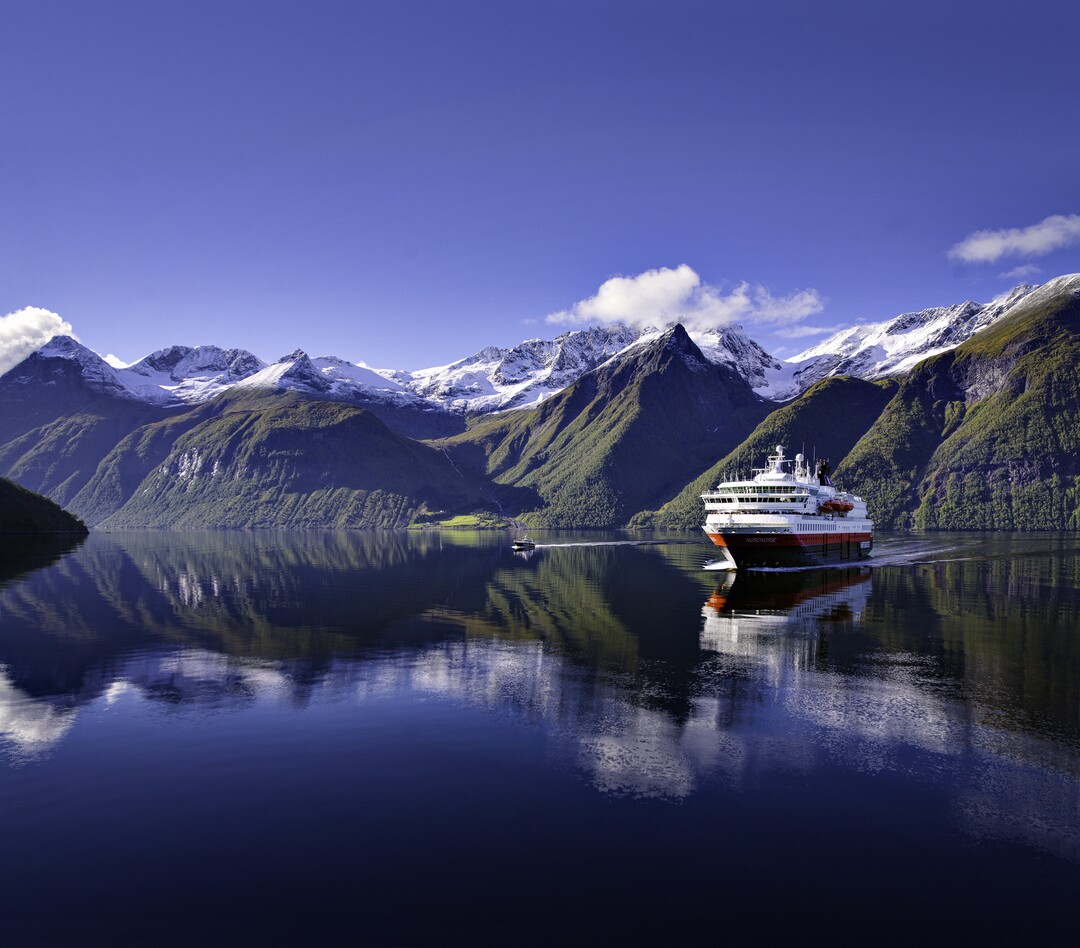 Experiencing Alaska's Breathtaking Landscapes by Sea
Nothing compares to the pristine beauty of Alaska's glaciers, fjords, and national parks. One of the best ways to immerse yourself in this natural wonderland is on a cruise ship that glides through the calm waterways, offering you an unobstructed view of Alaska's stunning vistas. From towering glaciers to jagged peaks, from dense forests to cerulean water, an Alaskan cruise will leave you breathless.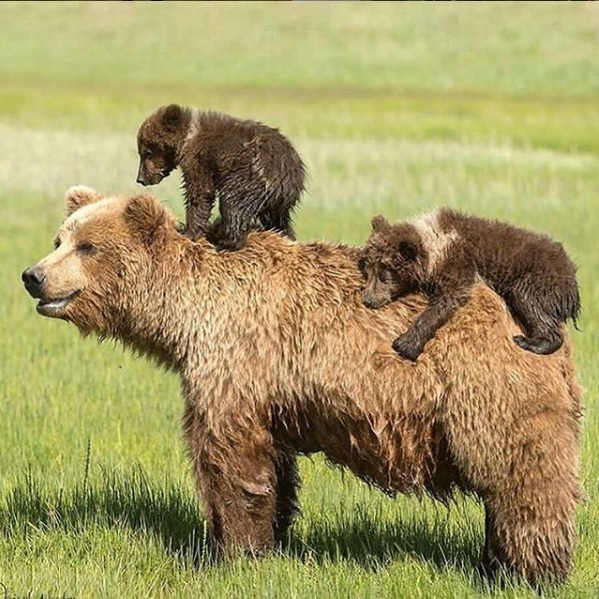 GET A CUSTOM QUOTE

Cruising Alaska offers a unique perspective on the state's lush wilderness that can't be found anywhere else. By sea, visitors are treated to vistas inaccessible by land transportation methods. Spend your days taking in the rugged coastline from afar or venture up-close when onboard a small excursion vessel for even more intimate experiences. Whether you're a nature lover or just seeking a tranquil escape from modern-day life, cruising through Alaska's awe-inspiring wilderness is a must-do bucket-list item.
Geography of Alaska
Alaska is bordered in the north by the Arctic Ocean, in the west by the Bering Sea, in the south by the Pacific Ocean and the Gulf of Alaska, and in the east by Canada. A long strip of islands and beautiful fjords make up the Southeast "panhandle" region of Alaska, bordering northwest Canada.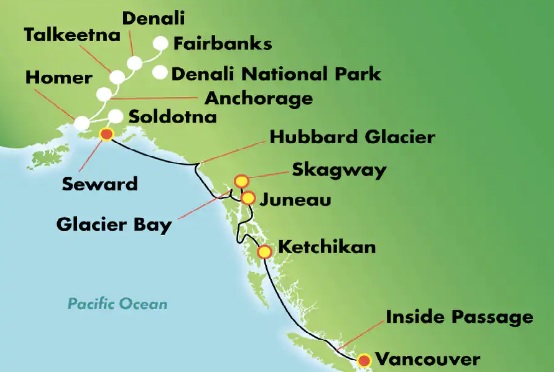 The Southeast region, which includes the ports Juneau and Ketchikan, experiences a relatively mild climate, with summer temperatures often reaching the mid-80s. Alaska boasts the highest mountain in North America—Mt. McKinley (also called Denali) is in Denali National Park in the Interior region.
The Inside Passage
The Inside Passage or the voyage to/from Vancouver/Victoria British Columbia to/from Juneau, Alaska is one of the highlights of most Alaska cruises. Most Alaska sailings utilize the Inside Passage going out or coming back to Vancouver/Victoria. This part of the sailing delivers stunning views of serene lakes, deep fjords, and lush woodlands. Known for its abundant wildlife like humpback whales and playful sea otters along with smaller creatures like bald eagles and seals that inhabit rocky cliffs along the shorelines. The calm water and mild weather in this region make it perfect for excursions as well as enjoying scenic vistas back aboard ship.
Be sure to have your camera ready at all times as there is no shortage of awe-inspiring landscapes and wildlife during your trip to Alaska. It is advisable to purchase a telephoto and/or zoom lens for your camera, so you can capture those breathtaking shots of Alaska wildlife.
Geographic Wonders of Glacier Bay National Park
Located just 50 miles northwest from Juneau, Alaska, Glacier Bay National Park has some of the most striking and unique scenery in the world. With rugged snow-capped mountains, deep fjords, verdant rainforests, and dynamic glaciers, it is a natural playground with limitless opportunities for adventure and exploration.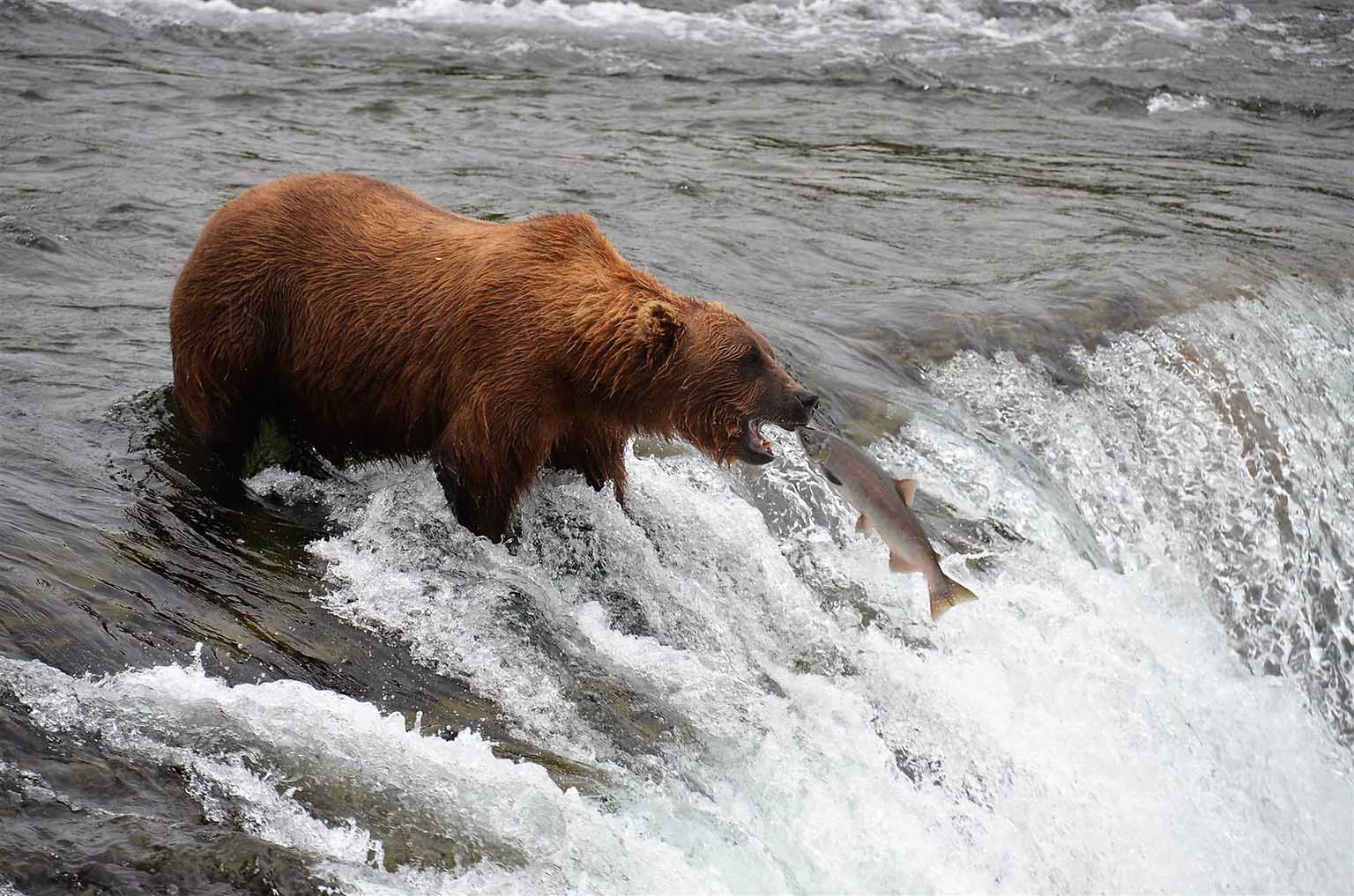 One of the most impressive features of this Glacier Bay National Park is its vast collection of glaciers. These massive natural wonders are constantly moving and often produce stunning calving events that send icebergs crashing into the water below. One such glacier, Johns Hopkins Glacier, is even home to rare blue ice resulting from its high compression rate.
Glacier Bay National Park also boasts several deep fjords carved by ancient glaciers that have since receded. Inside these fjords lies a unique ecosystem made up of various marine life forms such as humpback whales, dolphins, otters, and sea lions. A trip to Glacier Bay isn't complete without passing through these remarkable fjords that offer unparalleled views that can ignite a sense of awe and wonder.

The towering peaks throughout the park provide an impressive backdrop to every visit. The Fairweather Range dominates much of the landscape within Glacier Bay National Park with Mount Fairweather standing tallest as the highest peak in British Columbia while being located within both Alaskan and American wilderness.
Some other prominent places within Glacier Bay National Park include:
Muir Inlet is a glacially carved fjord that presents an exceptional wonder for visitors keen on exploring. Boasting tidewater glaciers, waterfalls, volcanic cones, and cascades up to 300 feet high - seeing Muir Inlet will remain etched in your memory for many years to come.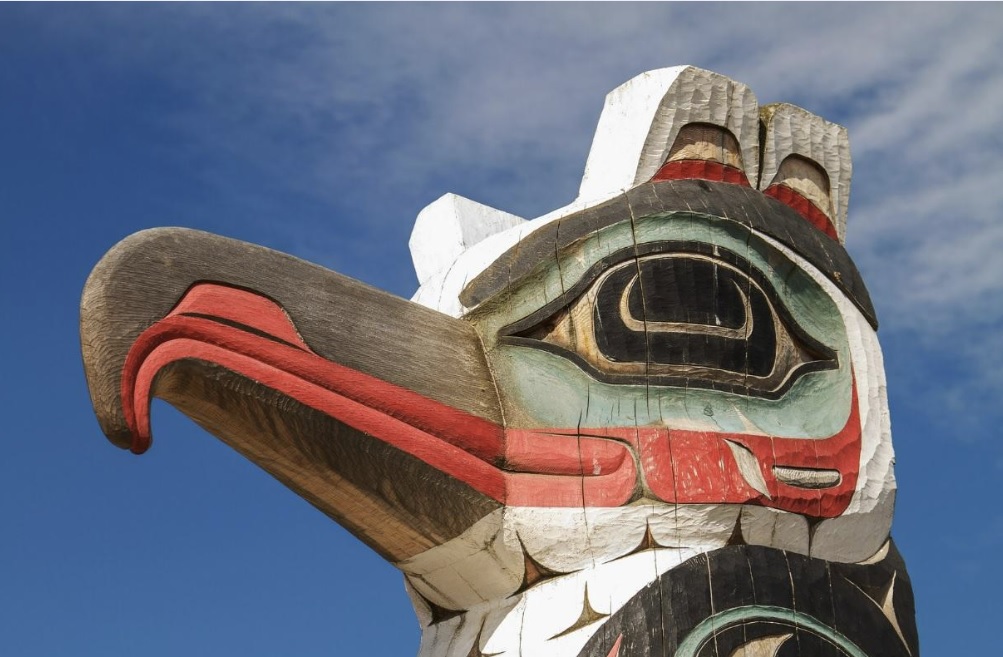 Margerie Glacier is yet another special highlight of Glacier Bay National Park . A powerful tidewater glacier that sweeps across a mass over twenty miles long by one mile permanent ice stream in Johns Hopkins Inlet. The glacier displays awe-inspiring intricate ice sculptures from hundreds of feet above sea level down to the waterline.

The Fairweather Range inside Glacier Bay National Park offers breathtaking panoramic scenes at every turn within this national park. From Mount Fairweather (the highest peak within British Columbia) towering over the vast area globally recognized as part of UNESCO's Biosphere program - the lush valleys below provide stories rooted in ancient Athapaskan indigenous culture.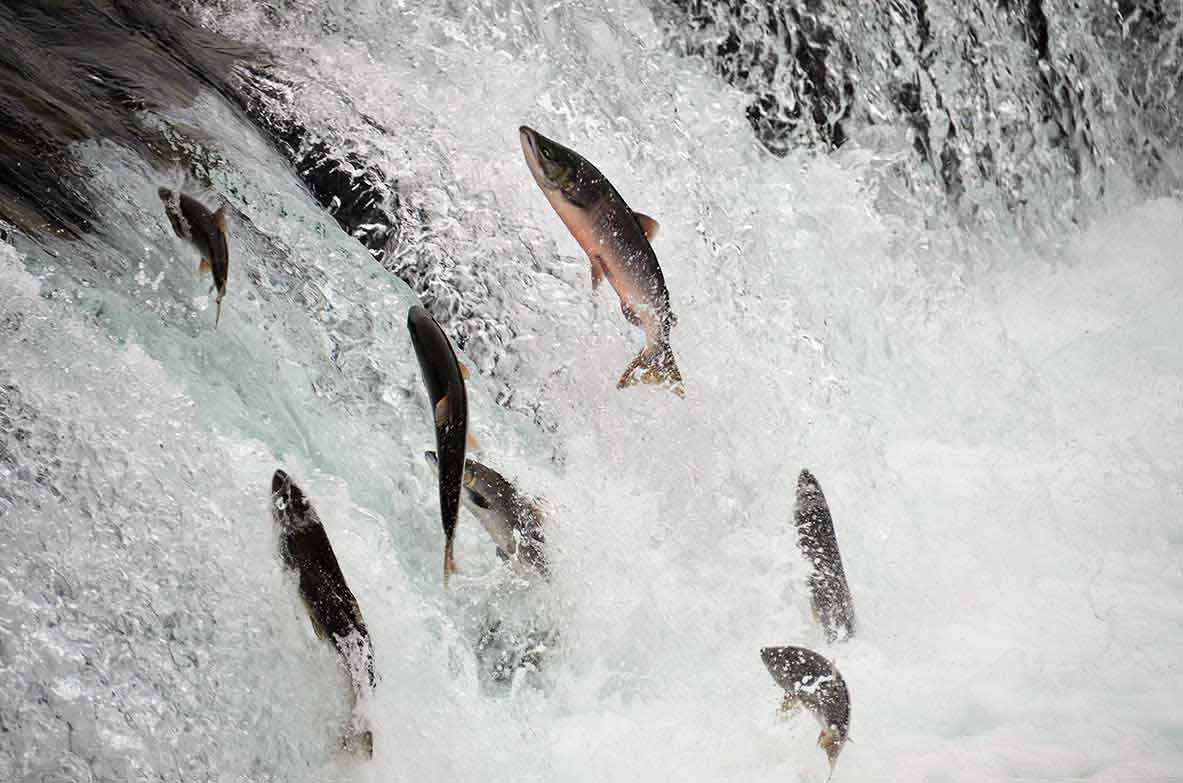 Explore the Beauty of Hubbard Glacier
Hubbard Glacier is a magnificent glacier in Alaska that measures about 76 miles in length and is one of the largest tidewater glaciers in North America. Located in Wrangell-St. Elias National Park and Preserve, Hubbard Glacier can be accessed by air or water from nearby towns like Juneau or Yakutat. Hubbard Glacier measures about 76 miles long and covers over 1,350 square miles of terrain as it runs through eastern Alaska and Kluane National Park and Reserve in Canada.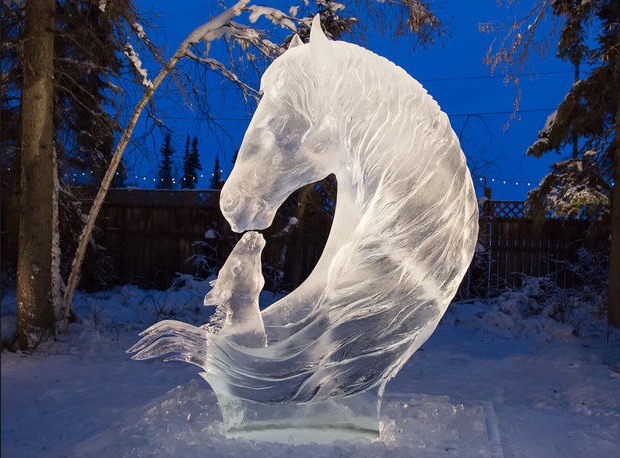 Hubbard Glacier is not just a giant of ice, it also has some amazing natural beauty surrounding it. You might be lucky enough to spot a variety of wildlife during your visit to the glacier. And while the Hubbard Glacier itself is an awe-inspiring sight, the surrounding wilderness provides visitors with plenty to explore.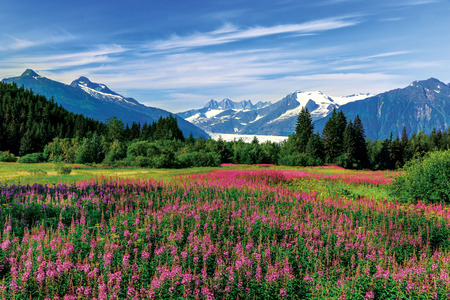 One of the main draws for tourists visiting Alaska is the chance to see bears in their natural habitat, and the area around Hubbard Glacier is home to a large population of both grizzly and black bears. With guided tours and excursions on offer, visitors can safely observe these magnificent creatures from a distance. Bald eagles are another commonly spotted animal in this area, soaring through the skies above the glacier.

For those who love marine life, sea otters, porpoises, humpback whales, orcas, and seals are all frequently seen in the waters near Hubbard Glacier. These animals are a testament to the abundant biodiversity in this region.
GET A CUSTOM QUOTE

The varied landscape of Hubbard Glacier also offers sightseers some spectacular views that showcase Alaska's natural beauty. In addition to the impressive glacier itself, you'll find misty forests, snow-capped mountains on distant horizons and turquoise water contrasted by jet-black beaches.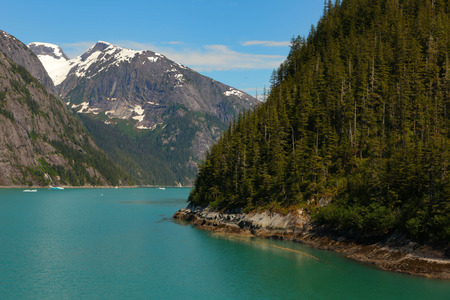 During our visit to the Hubbard Glacier last summer, we were lucky enough to witness a pod of humpback whales feeding on krill in front of me. Seagulls hovered above as dozens of whales took their time diving down into the water then popping back up with mouths full of food. It was absolutely mesmerizing! The natural beauty surrounding Hubbard Glacier exists because Alaska is one of the last unspoiled frontiers in North America.
Next we'll dive into the abundance of wildlife passengers can expect to witness firsthand during their cruise through Alaska's wilds.
Sawyer Glacier
Sawyer Glacier isn't as well known as Glacier Bay, but many naturalists consider it more spectacular. Located within the large Tongass National Forest, the narrow, 25-mile-long fjord of Tracy Arm leads to Sawyer Glacier. The face of South Sawyer Glacier is one-third of a mile long and calves large and small icebergs regularly.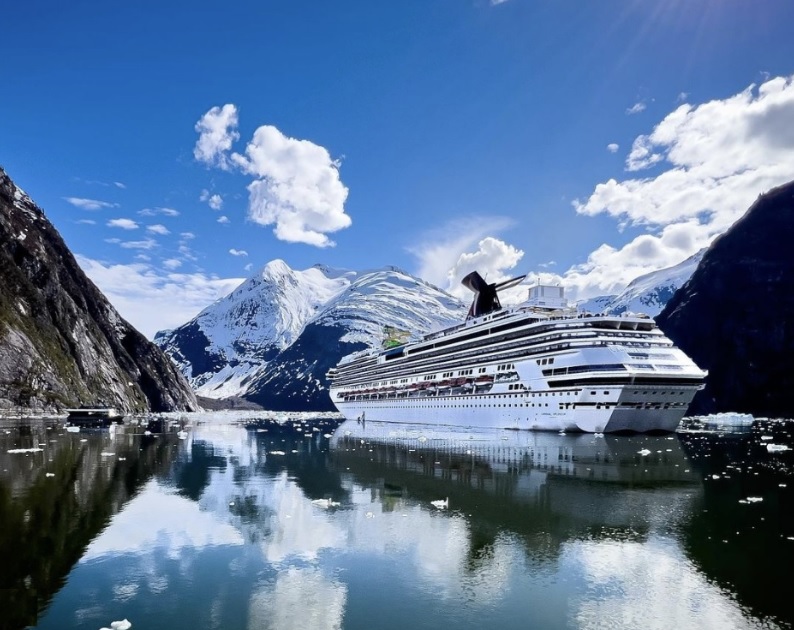 Tracy Arm
Named for Secretary of the Navy Benjamin Franklin Tracy, this fjord is located near Juneau. Hundreds of harbor seals make their home on the floating ice within Tracy Arm. Mountain goats, whales and bears are some of the other wildlife your clients can see here. But the real star is a huge glacier and its mountainous setting of 7,000-foot, snow-capped, waterfall-lined cliffs.
Wildlife Watching from the Cruise
Alaska's relatively untouched natural environment provides homes for countless animals found only here. What better way to observe them in their natural habitat than from the decks of a cruise ship or one of the vessel's shore excursions. The region is known for its abundant population of marine life, including whales, otters, seals, and sea lions. It offers an opportunity to see an esteemed array of creatures like grizzly bears, elk, moose, and caribou. Be sure to check on and reserve the shore excursion of your choice before you get on board, as some excursions can sell out quickly.

Passengers may wake up to find humpback whales feeding around the ship or hear the calls of bald eagles echoing through the fjords. A close encounter with a family of playful sea otters as they float in thick kelp forests undisturbed by their curious visitors is truly awe-inspiring. Countless possible sightings will present themselves, but it's important to remember that wildlife watching is done best by allowing the animals their space, respect and observing passively.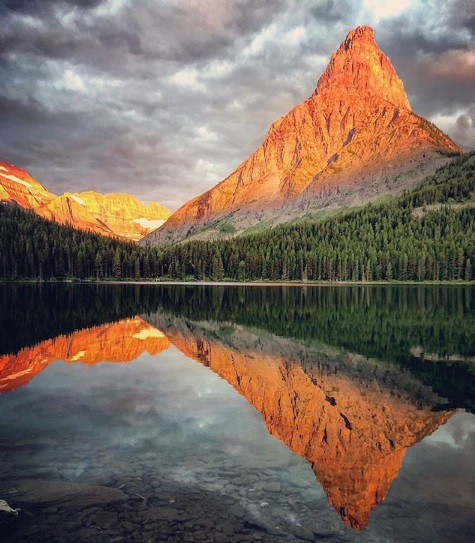 There are many different opinions on whether or not it's ethical to observe wild animals in their own environment from the deck of a cruise ship. While some argue that it's too disruptive for the animal's natural habitats, others point out that responsible tourism can help educate visitors about conservation efforts and provide incentives for locals to protect these environments. Alaska has strict policies on wildlife which persons onboard must adhere to in order to minimize any impact made on our animal companions.
GET A CUSTOM QUOTE

Now that we've talked about some wildlife highlights, let's move onto how cruising allows us access to one of Alaska's most iconic characteristics: glaciers!
Immersing Yourself in Seaside Sunsets
No Alaskan experience is complete without witnessing the awe-inspiring spectacle of a seaside sunset. The sunsets in Alaska offer a dramatic and breathtaking view with hues of orange, pink, purple, and red that can leave you spellbound. Watching the last rays of the golden sun sink into the horizon while being on a deck of a cruise ship surrounded by vast expanses of water is something that will remain etched in your memory forever.

Imagine being on board a cruise ship, sipping your favorite drink and watching as the sky transforms into an explosion of colors. Sometimes, whales jump out of the water just as the sun descends behind them, making for an unforgettable moment.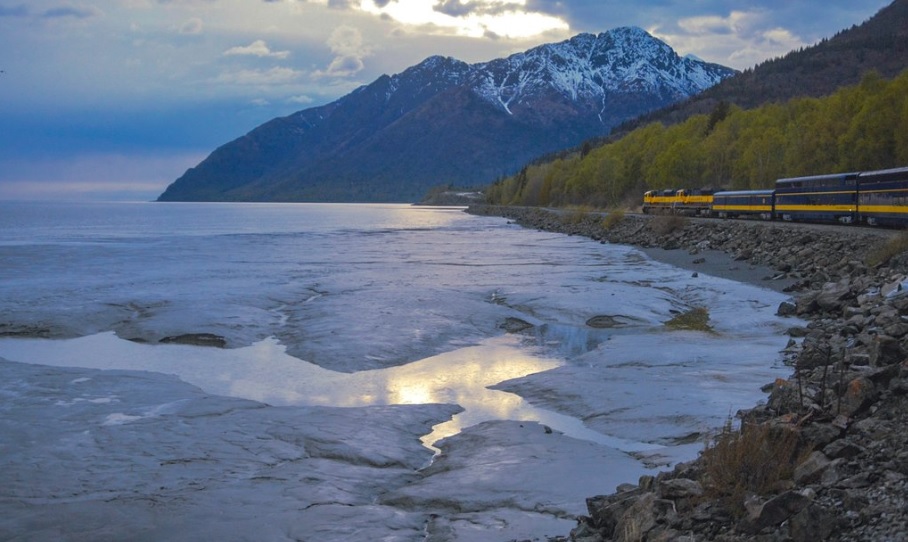 The serene stillness and quietude of fading light over the water could be one of the most peaceful moments you'll ever experience. Such sensory experiences are what makes exploring Alaska by sea truly incomparable to any other.

Click to Call

Now, let's move to another charming aspect that Alaska offers.
According to Cruise Market Watch, in 2022, around 1.3 million passengers embarked on Alaskan cruises, representing approximately 20% of the total North American cruise market.
A survey by Cruise Critic in 2023 revealed that about 55% of potential travelers listed glacier sightseeing as their primary reason for considering an Alaskan cruise.

The Inside Passage route is the most popular itinerary choice for Alaska cruises, with over 70% of cruisers choosing this route according to a report from Alaska Department of Transportation and Public Facilities.
Unraveling Alaska's Glacial Marvels from the Deck
Cruising past Alaska's ice-blue glaciers is a once-in-a-lifetime experience that words cannot describe - it must be seen firsthand. Glaciers have been around for millions of years, shaping Alaska's landscape into the awe-inspiring scenery it is today. On an Alaskan cruise journey, you will witness giant glaciers and listen to their "white thunder."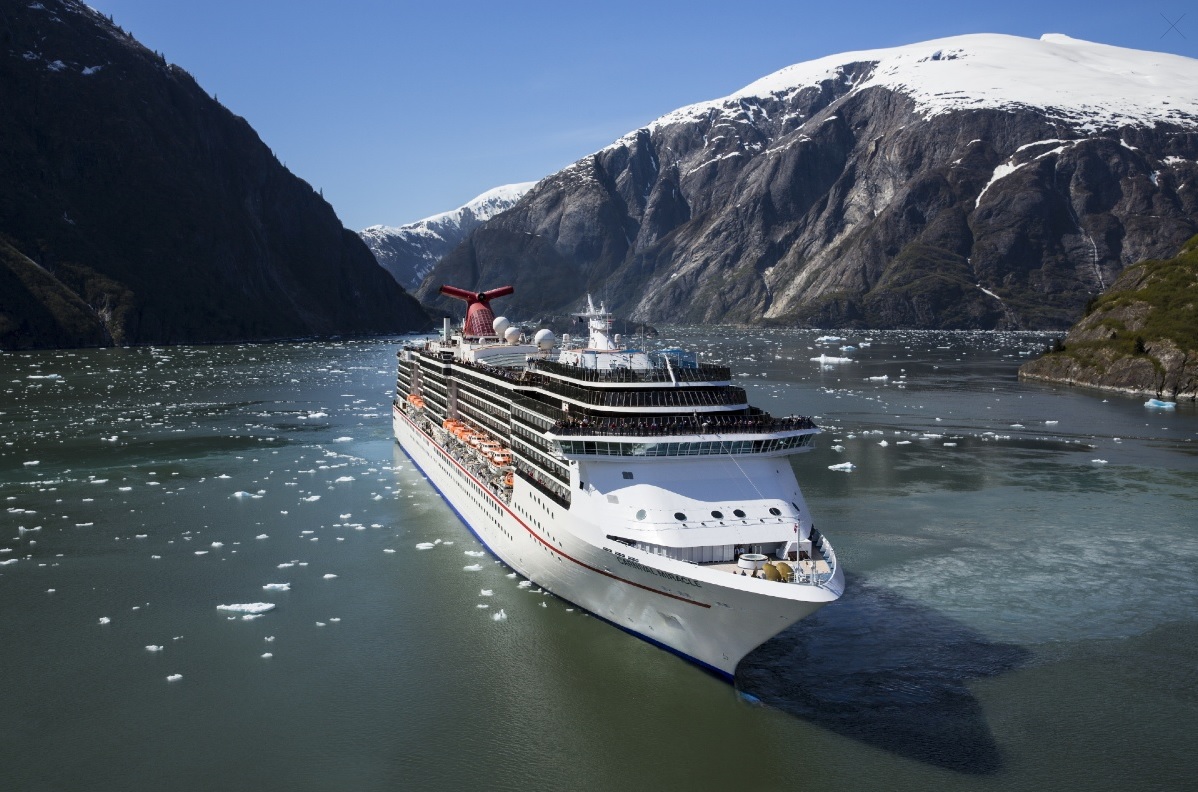 It's like standing in front of an enormous natural skyscraper made entirely of ice. When calving occurs - when chunks of ice break off and collapse dramatically into the water below - it can create cascades that glide majestically down its surface, reflecting light as they fall.

Some may argue that, since glaciers exist on land too, they don't necessarily need to take a cruise to experience them. Still, for most visitors, the opportunity to see these natural wonders in their full glory from the perspective of a floating vessel is unbeatable. Moreover, on an Alaskan cruise journey, you will see not only one glacier but many, each with its own unique characteristics and history.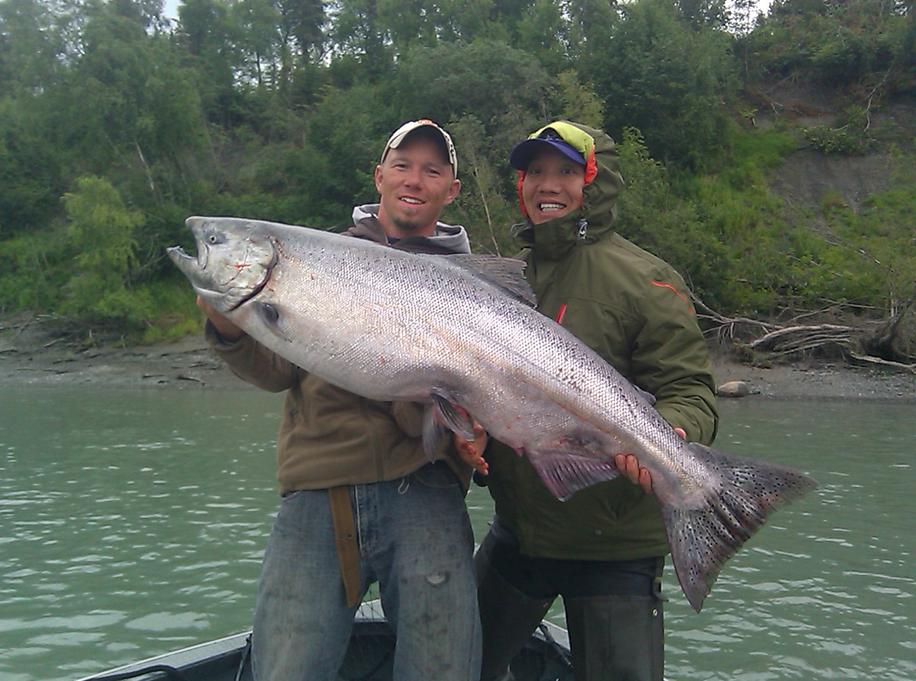 The sight of icebergs drifting by the ship while surrounded by snowcapped mountains and fjords creates a surreal experience that cannot be replicated anywhere else on earth. Seeing glaciers in Alaska is not just something visitors can 'do', it's an emotional experience unparalleled anywhere else on earth.

After discussing glaciers, let us move to another section where we will explore how to decide which cruise line and itinerary are best suited to your preferences.
An Alaskan cruise journey offers a unique experience, witnessing the natural wonder of glaciers from the perspective of a floating vessel. It's a once-in-a-lifetime opportunity that cannot be described in words. Seeing glaciers on an Alaskan cruise is an emotional experience that creates surreal moments, with icebergs drifting by the ship while surrounded by snowcapped mountains and fjords. It's an unparalleled experience that cannot be replicated anywhere else on earth.
Navigating Interior Waterways
One of the most awe-inspiring experiences you can have while exploring Alaska on a cruise is navigating the interior waterways. As your ship cruises through this breathtaking landscape, you'll witness unparalleled views of glaciers, fjords, mountains, and forests.

You'll also have the chance to experience Alaska's rich history and culture by visiting local ports of call such as Juneau, Ketchikan, and Skagway. These charming towns offer a glimpse into Alaskan life with opportunities to try local delicacies or learn about Native American history and traditions.

One example of this is the town of Sitka, which is home to the Tlingit people and offers an authentic cultural experience. Visitors can participate in a range of activities like learning traditional dances, crafting artisanal items, or exploring tribal history. The Saint Michael's Cathedral is a popular attraction showcasing Russian Orthodox architecture dating back to the 1800s.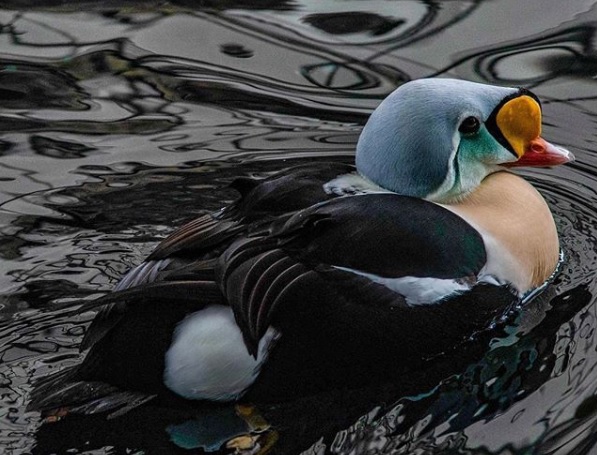 If you're up for a more adventurous excursion off-ship, kayaking or canoe trips offer an immersive immersion in natural beauty . You can paddle gently along the waterways dotted with freshly calved ice looking out across expanses that span for miles ahead.
GET A CUSTOM QUOTE

Onboard, some cruise lines offer opportunities to take a helicopter tour which provides a unique perspective of these intricate waterways from up above. Watching how massive chunks of ice make way for marbled blue lakes is a sight not soon forgotten!

Whether you choose to explore via helicopter or kayak , or simply enjoy the view from your deck, navigating interior waterways promises to be an unforgettable highlight of your Alaskan adventure.
Selecting the Ideal Cruise for Your Alaskan Adventure
The vast array of options available while selecting a cruise for your Alaskan adventure may leave you confused. There are numerous lines that operate in Alaska waters and each has its own unique itinerary, amenities, and excursions on offer. But fret not – let us guide you through the selection process!

1) Consider is the ship size and type. Depending on your preferences, it is advisable to opt for a small or mid-sized cruise as these often navigate the narrow channels with ease. This makes it ideal to enjoy an immersive experience by getting close up front with up-close-and-personal wildlife encounters.

2) Itineraries can vary greatly, so consider what you're looking for while selecting one. Many offer cruises from Seattle, San Francisco, or Vancouver, where you'll be able to witness sights including Glacier Bay National Park, Hubbard Glacier or College Fjord. Additionally, others may take you further north along the Inside Passage, which provides relatively isolated scenic views and alleviates the possibility of overcrowded viewings.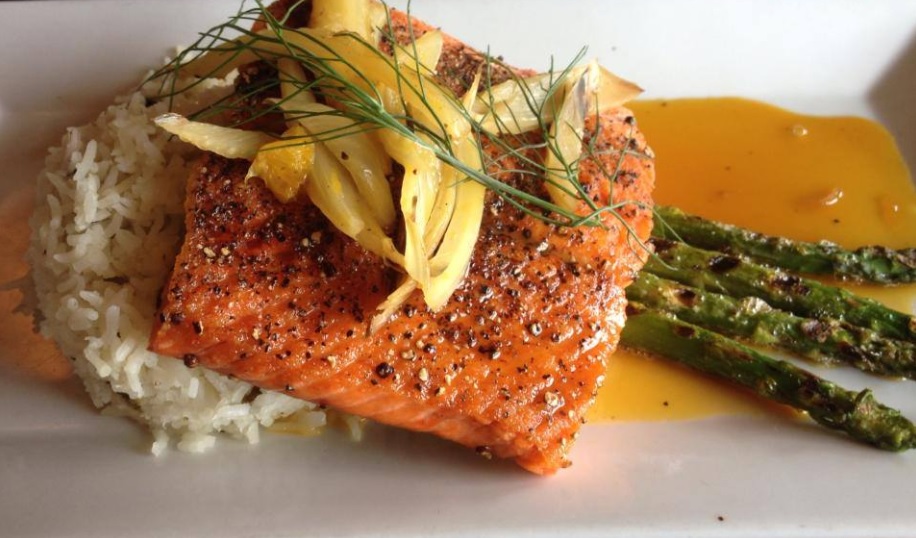 Alaska Cruise Tours
If you want some time off-shore, consider extending your Alaskan adventure by embarking upon a MULTI-DAY CRUISE TOUR that brings you closer to nature in a more meaningful way. An Alaska cruisetour combines an Alaska's Inside Passage sailing paired with a scenic train ride into Interior Alaska. A popular land destination is Denali National Park.
Many Alaska cruise lines such as Holland America and Princess Cruises offer train rides into the nation's interior while also offering stays at wilderness lodges as part of their packages. Rail companies such as Rocky Mountaineer, The Alaska Railfoad, and the White Pass & Yukon Railroad offer a wide variety of rail excursions throughout Alaska and the Yukon.

Click to Call
For example, Princess Cruises offers exclusive rail service and four wilderness lodges near national parks which transport passengers from port cities to Alaska's beautiful interior sights. One of the popular land destinations is Denali National Park.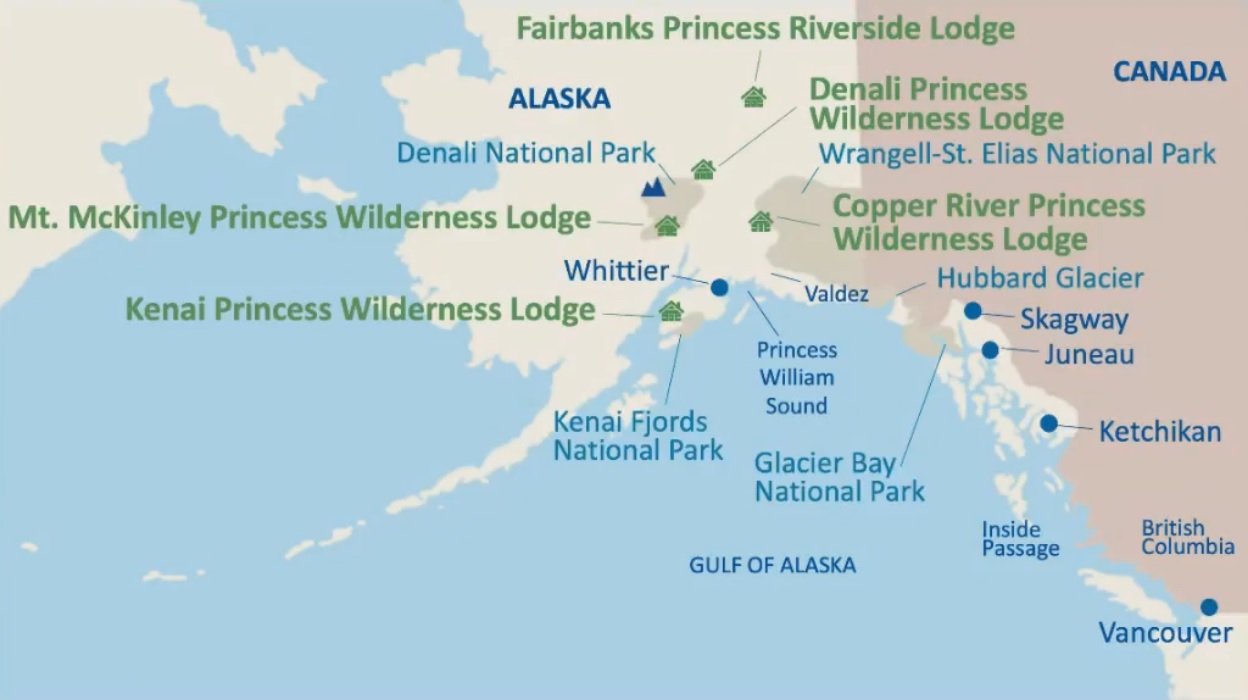 Holland America offers 3 nights at McKinley Chalet Resort, an immersive lodge at the gates of Denali National Park. Holland America also allows you to continue the journey into the Yukon on your Alaska cruisetour. Holland America also offers the Tundra Wilderness Tour and a tour on the McKinley Explorer Train. The Holland America McKinley Explorer Train is a domed train specifically used for transporting passengers back and forth from Anchorage to Denali National Park & Preserve.
Want to see what life was like in far-off Alaska at the start of the 1900s? Witness the countryside while traversing through Tongass National Forest? To gain an understanding of the surrounding the Klondike Gold Rush and its resonating impacts on both Skagway, Alaska and Yukon Territory, a trip with the renowned White Pass & Yukon Route narrow gauge railroad should be an integral element of any Alaskan getaway!
Another resort for Alaska cruise tours is Alyeska Resort. Alyeska Resort is Alaska's supreme year-round attraction presenting the 300-room Hotel Alyeska. Situated 40 miles away from Anchorage and Ted Stevens Anchorage International Airport, Alyeska Resort is the hub for limitless amounts of summer and winter escapades. Alyeska Resort provides fun experiences for people of all proficiencies with skiing and snowboarding.
Its expansive 1,610 acres of skiable terrain, 76 trails and annual 669″ of snow make it renowned for its steep and profound slopes. During the summer months, this destination is the portal to the Chugach Mountains and provides an incredible look into the splendor and untamed wilderness of these grand peaks. Stay in lavish lodgings with contemporary amenities and abundant Indigenous culture in the midst of an undisturbed Alaskan landscape teeming with various flora and fauna.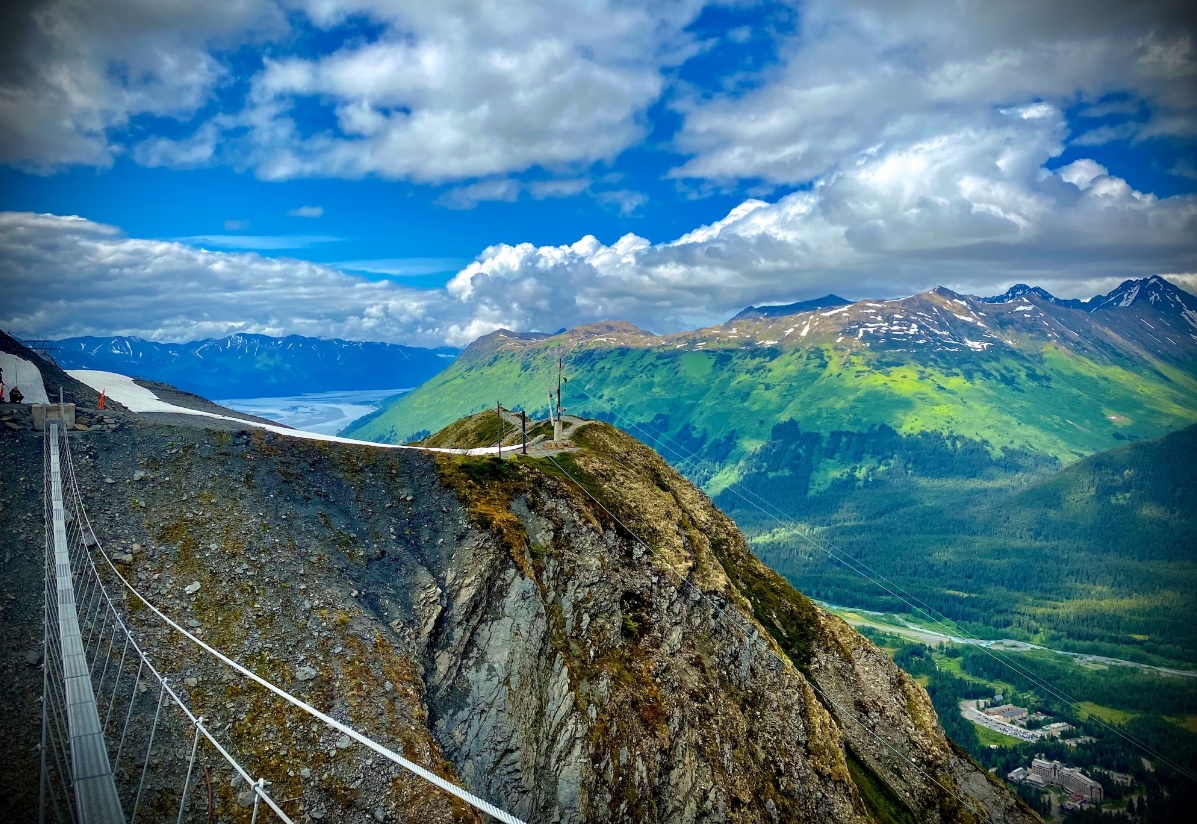 Should you be inclined towards cruising in style while experiencing luxury amenities onboard, such as spas, specialty dining restaurants offering gourmet menus alongside stunning sea views, you definitely have the option!
Holland America Line offers spas like accommodations & other top class options other Alaska cruises ships may not have.By keeping these factors such the itinerary & ship size in mind while shortlisting cruise lines, each passenger can look forward a personalized experience that matches their expectations and contributes most to a memorable Alaska Cruise Adventure.
Assessing Cruise Lines & Itineraries
When it comes to selecting the ideal Alaska cruise for your adventure, there are many factors to consider, including the cruise line and itinerary. Princess, for example, is the number one choice for guests exploring Alaska. They offer a variety of options ranging from seven to 14 days, starting from Seattle, San Francisco, and Vancouver.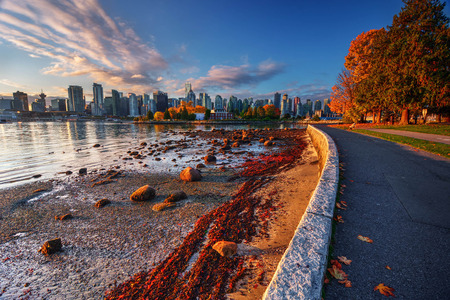 One of the most essential elements of an Alaskan cruise is experiencing the glaciers and national parks up close. While many cruises offer similar sights, some have exclusive access, which makes the experience even more unforgettable. For example, Princess offers rail service and wilderness lodges near national parks for passengers to connect with locals and explore Alaska's wilderness.

It's essential to research each itinerary thoroughly to see which sights you want to make a priority. Some popular destinations include Glacier Bay National Park, Hubbard Glacier, or College Fjord. Each unique destination will provide you with a different experience, so it's vital to know what you're looking for before booking.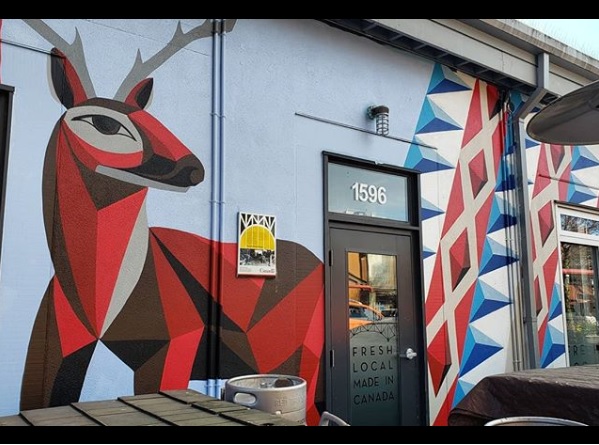 Along with individual destinations, it's crucial to evaluate each ship and cruise line thoroughly. Every vessel has its own perks and amenities, so be sure to consider your preferences carefully. Factors such as onboard activities, dining choices, and cabin sizes can all impact your overall cruising experience.

Also, consider reading online reviews of other travelers who have taken Alaska cruises before choosing a cruise line or itinerary. Reading these reviews can give you deeper insights into other travelers' experiences and help you make an informed decision.
Last, please keep in mind that distances from port to port in Alaska are much further than some areas of the world like the Carribean. Thus, it may not be advisable to book itineraries which are less than seven days in length as you will have little time to spend in port as the ship will spend a majority of its time in the water going from port to port.
Onboard Attractions That Enhance Your Alaskan Cruise Experience
While exploring Alaska's natural beauty is undoubtedly a highlight of any cruise adventure, onboard activities can enhance your overall cruising experience. Most cruise lines offer a variety of options for entertainment, dining, and relaxation.

One of the most popular onboard activities on Alaskan cruises is whale watching. Many cruises employ naturalists to lead educational lectures and help passengers spot wildlife from the deck. Additionally, some ships offer excursions to get up close and personal with the whales if you're looking for an even more immersive experience.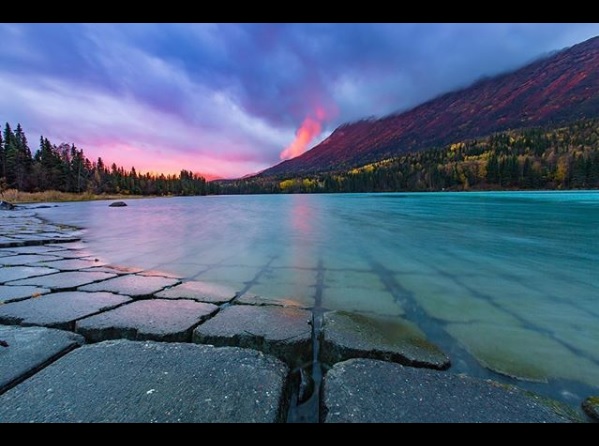 Another popular activity is attending onboard shows and performances. Many Alaska cruises feature local performers who showcase traditional music and dance from the region. Other cruise lines may bring in big-name acts or Broadway-style productions to entertain their guests. The younger the ship, less than three years old, the more likely the ship is to have top flight entertainment such as Broadway show productions. However, these newer and larger ships also come with much larger numbers of passengers and more congestion on board.
GET A CUSTOM QUOTE

If you're looking for something more active, many Alaska cruises offer fitness centers, pools, and various sports activities, such as rock climbing or mini-golf. For those seeking relaxation, spas and massage treatments are also available onboard.

Ultimately, the activities offered will depend on your preference and chosen cruise line. Before booking your trip, research each ship's onboard amenities to ensure that they align with your interests.
Fine Dining Options
If you are looking for a fresh new fine dining experience, Regent Seven Seas Cruises now offers genuine flavors are combined with creative ideas and regional recipes that are full of tradition and variety. Whether you're taking pleasure in the remarkable meals, excellent wines and spirits on board or setting off towards land to delve into Epicurean Explorations™, where you can discover the strength and attractiveness of a communal culinary voyage.
Epicurean Explorations™ is offered on the Regent Seven Seas Explorer luxury liner which offers 6 different restaurants, which include the Compass Rose, Chartreuse, Prime 7, Pacific Rim, La Veranda, and Sette Mari.
Other Cruise Articles of Interest
For other cruise articles of interest, please check out these other articles:
Helpful Cruise Links to Alaska Cruise Companies