Curacao

Click to Call
One of the former island groups that constituted the Netherlands Antilles, Curacao has a rich and layered history. It's a place of color, culture, festivities, and a slower pace of life than many of us are used to.
The island, sitting between the United States of America and South America, is a paradise for visitors of all ages. Let's take a deeper look at why Curacao could be the perfect holiday location for you.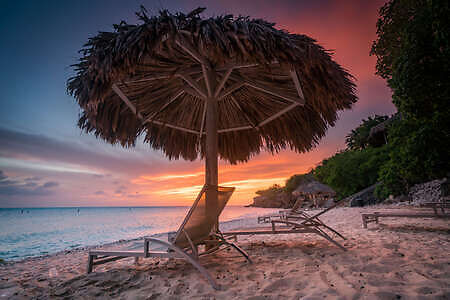 What Makes Curacao Different?
Events
Curacao Carnival
The carnival, which begins on New Year's Day, runs through the whole of January. Over the course of the month, the island is packed with music, festivities, pop-up stalls, parades, and dancing.
It celebrates the island's history alongside the cultures that make up the island - Dutch, African, Jewish, South American, and Portuguese. It is extremely popular with tourists and locals alike.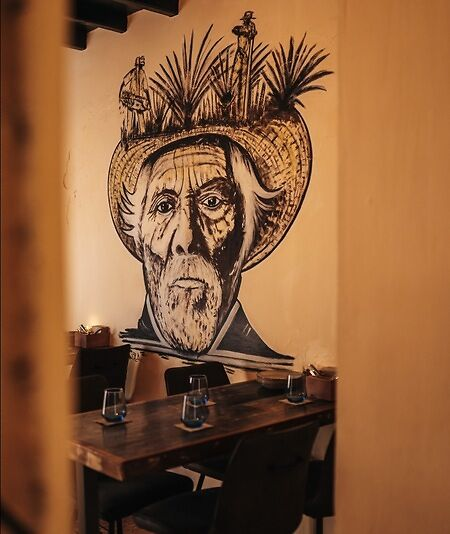 Curacao Heineken Regatta
Running in late January, the regatta sees vessels from all over the world come to the island to compete in a variety of competitions. By night, there are beach barbeques and alcohol flowing as the tournament turns into a party.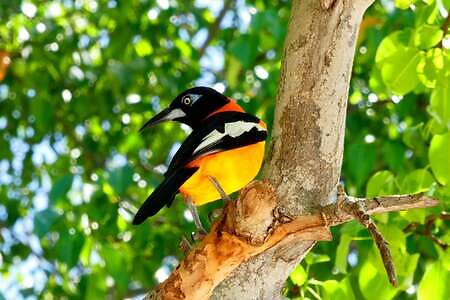 International Kite Festival
In February of each year, as the weather becomes idyllic, the International Kite Festival takes place. Alongside the amazing sights in the sky, there is also a host of workshops and friendly competitions. You can even make your own kite and enter for a chance to win a prize.
Crown of Thorns artwork
Places
Blauwbaai
If beaches are your thing, Blauwbaai, or Blue Bay, is one of the favored beaches on the island. Home to lots of amenities, it is also a great place to relax and recharge. However, for the more adventurous, there are lots of water sports to partake in, including scuba diving and snorkeling.
Shete Boka
A truly breathtaking natural wonder, Shete Boka is a national park with a difference. Home to 10 pocket bays, there are sea turtles and lots of wildlife to spot. There's even an underground cavern that gives visitors an unparalleled full panoramic view of the island.

Kurá Hulanda Museum
The Kura Hulanda Museum is a must-stop location to learn more about the African slave trade on the island.
The museum itself is located in the former residence of a notorious slave owner and is now home to artifacts and scale models which trace the grim and cruel history of the island. It also boasts a collection of pre-Columbian gold, incredible Antillean artwork, and Mesopotamian relics.
Handelskade
Sitting on the Punda side of Willemstad, Handelskade is a beautiful stretch of pier, which makes for a very photogenic view. There's also a host of Dutch colonial buildings which are painted in bright color bursts, all of which line St. Anna Bay. There are lots of quaint little cafes where you can grab a drink and watch the impressive Queen Emma Bridge.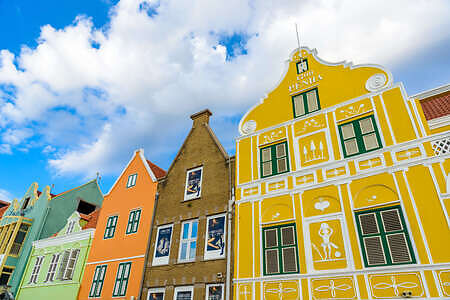 Cuisine
Seafood
One thing you cannot afford to miss out on is the Dutch Caribbean island's incredible seafood. As much of a cultural experience as a dining experience, 'rauwe haring,' or raw herring, is often seen on the menu throughout the region. Popular throughout the Netherlands, it is now seen as a staple on the island, too.
If the idea of raw fish doesn't tantalize you, there's a lot of fresh shellfish to indulge in. This includes fresh mussels, shrimp, and clams. Fish and shellfish tacos are often on the menu at a host of local eateries, and they are a dish very much worth trying.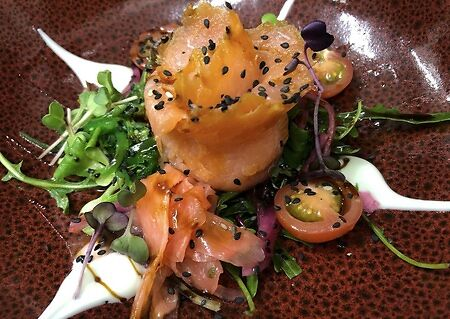 Keshi Yena
Keshi Yena is considered to be the national dish of the island. It is a unique and tasty dish that's been inspired by the heritage of Curacao. As a Dutch island, there's always a little bit of Dutch influence, while there are Creole elements to the creation, too.
Keshi Yena is comprised of a very generous helping of either Gouda or Edam, which is sphere-shaped. It is then stuffed with meat, such as pork or chicken, which is spiced. In addition, olives, onions, capers, and peppers are also placed into the cheese, which is then baked.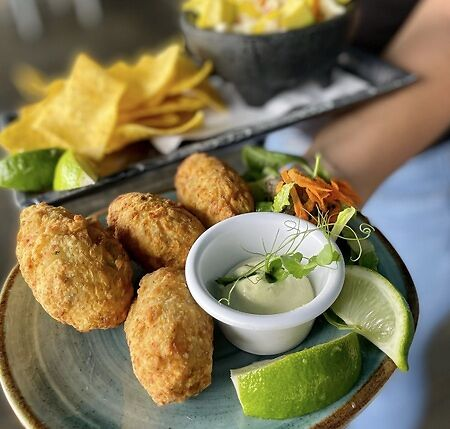 Bitterballen
Bitterballen are beef or veal meatballs, which were invented in the Netherlands and are popular bar snacks here in Curacao. They are traditionally served with very strong mustard and are a must accompanied by a beer or cocktail.
Golden orange liqueur
Curacao liqueur is very much the alcoholic drink of choice on the island. Served in bars and restaurants, it's definitely a drink that the adults in your party should sample!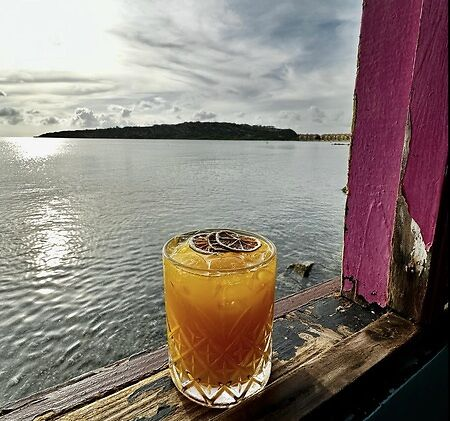 Resorts
The island is packed with an abundance of all-inclusive resorts. Below, we've outlined 5 of the very best:
Dreams Curacao Resort, Spa & Casino

Sunscape Curacao Resort Spa & Casino

Wind Creek Curacao Resort

Coral Estate Luxury Resort

Baoase Luxury Resort
Each of these resorts has a wide range of room options, stunning restaurants with both Curacao and American cuisine, and some even have a casino on the side if you are feeling lucky.
FAQs
Does Curacao get bad weather?
If you are looking for the best weather Curacao has to offer, consider visiting in the months of February and March. The temperature is warm, the landscape is lush and green, and the rainy season will have abated.
Saying this, it is possible to visit Curacao at any time of the year without encountering any extreme weather. However, it's a good idea to be wary of visiting the island in October, as this month tends to have the longest periods of bad weather.
What are the official languages of the island?
Considering Curacao was taken as part of Dutch colonial rule, it's unsurprising that the former Netherlands Antilles island still uses Dutch as its main language. Papiamentu is the second most prevalent language spoken, with English speakers also being commonplace.
The Dutch Educational System, much of which is still in place, has meant that many people on the island speak at least 2 languages.
Is Curacao popular with tourists?
Curacao is a very popular island in the Caribbean region when it comes to tourists and visitors from other countries. On average, over 1,000,000 each year flock to the Southern Caribbean island. Considering the number of inhabitants is currently in the region of 155,000, that's quite a lot of new footfall.
Is the island safe for tourists?
Curacao is considered a safe destination to both live in and visit. However, there's no destination where your personal safety is 100% guaranteed. While it's fine to go off the beaten track, in urban areas, the crime level is slightly higher. So, don't visit these areas alone, and always keep your valuables out of sight for both safety and peace of mind.
What currency is used in Curacao?
The currency used on the island is the Netherlands Antillean Guilder. Although now a constituent country within the Kingdom of the Netherlands, they have continued to use the currency that was introduced by the Dutch government.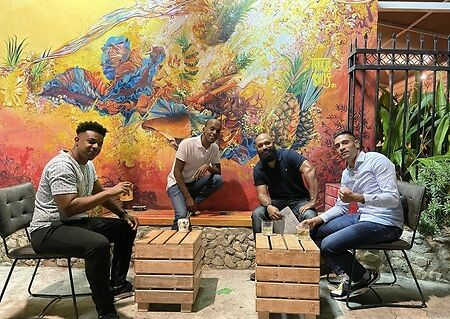 Final Thoughts
Curacao is a haven to visit. From its lush green hillsides, fascinating history and culture, crystal clear oceans, and towns packed with cafes and bars, there's truly something for everyone on this little island.
16 Best Things to Do in Curacao | U.S. News Travel (usnews.com)
Top 10 Things to Eat in Curaçao | Carnival Cruise Line
Is Curacao Safe to Visit in 2023? | Safety Concerns | Travellers 🧳 (travellersworldwide.com)
Foodie Guide to the Best Restaurants and Food in Curacao (twosistersabroad.com)
Curaçao Holidays and Festivals (iexplore.com)
MORE PLACES TO GO ON VACATION
Caribbean and Mexico Destinations
Antigua and Barbuda
Aruba
Bahamas
Barbados
Belize
Bermuda
Bonaire
Cabo San Lucas
Cancun Mexico
Cayman Islands
Costa Rica
Curacao
Dominican Republic
Grenada
Jamaica
Puerto Rico
Puerto Vallarta
St Kitts and Nevis
St Lucia
St Martin
St Thomas Virgin Islands
Turks and Caicos Islands

Pacific Island Destinations
Australia
Bali
Big Island Hawaii
Bora Bora
Fiji
Kauai
Maui
Moorea
New Zealand
Oahu
Tahiti Village
Places to Go on Vacation