Explore the Enchanting Galapagos Islands on a Luxury Cruise
Sail across an azure sea, where the horizon crashes into surreal landscapes, and rare wildlife greets you with nonchalance. Welcome to a world that time seems to have forgotten—the Galapagos Islands. This is an adventure like no other, punctuated by crystal clear waters, volcanic wonders, and indigenous creatures that pique the curiosity of even the most seasoned travelers. Prepare to be mesmerized by nature's orchestra aboard a luxury cruise.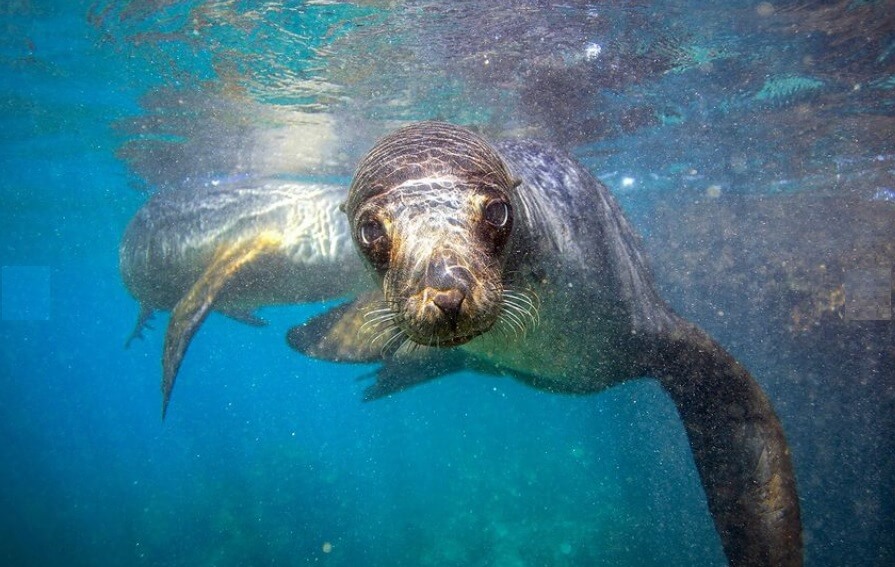 IF you are in need of immediate assistance, please call using the button below and ask for our cruise specialist, Ms. Lynette Richardson.

Click to Call
Seven Seas Travel of St Clair Shores, Michigan (Detroit Metro Area) can help you plan your dream vacation, including flights, hotels, guided tours, cruises, rental cars, and more. Seven Seas Travel has been in business since 1964. Seven Seas Travel offers a 24/7/365 live answering service. If you would like a quick quote, you can call Seven Seas Travel at (586) 775-7300 and press 1 for an immediate quote. Customer testimonials are available here. Seven Seas Travel is a leading cruise travel agent.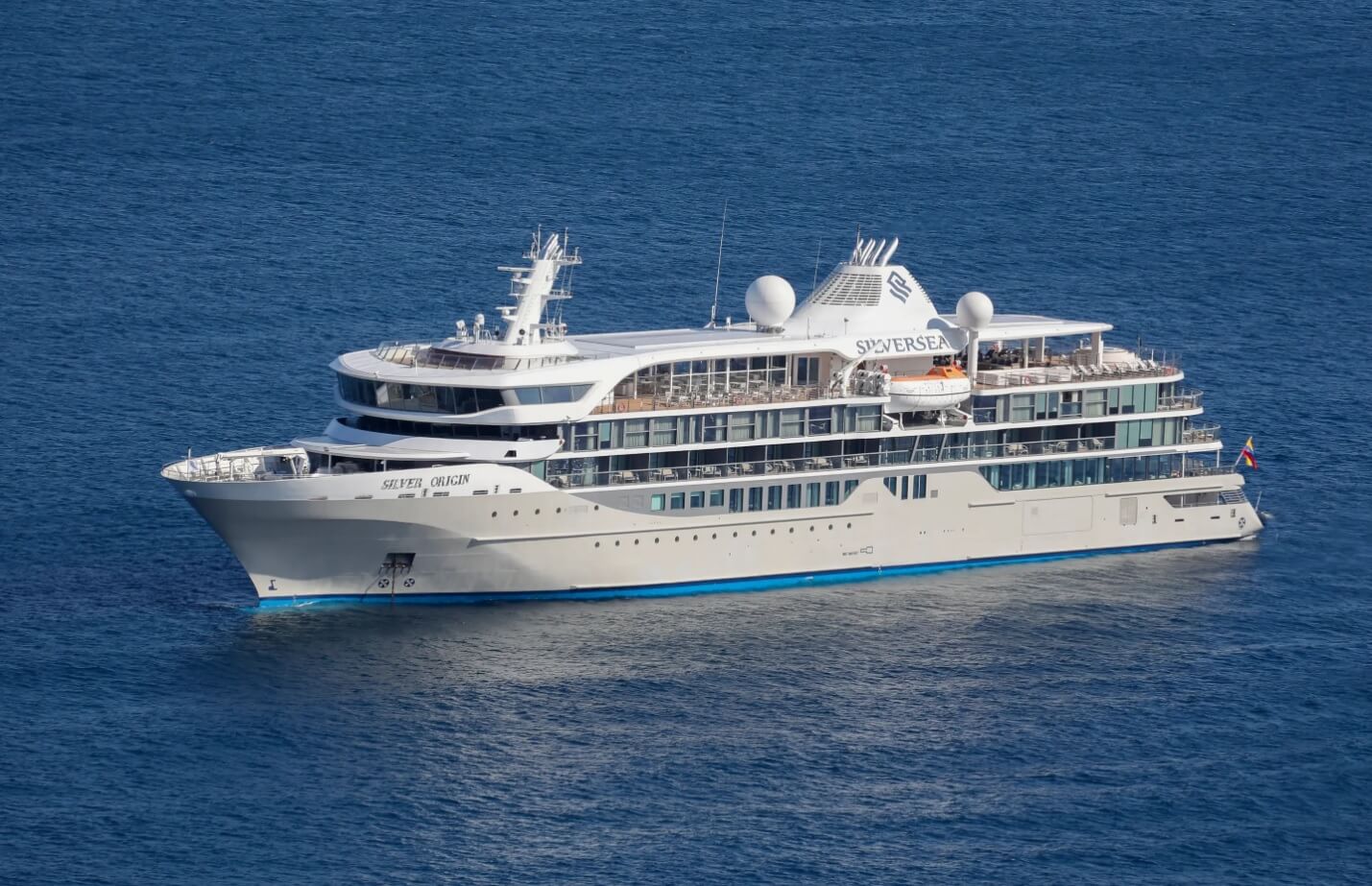 Discovering the Galapagos through Luxury Cruises
The Galapagos Islands, nestled in the Pacific Ocean, offer a unique and captivating experience for travelers seeking a pristine natural paradise. And what better way to explore this enchanting archipelago than through a luxury cruise? These cruises provide an exceptional vantage point to witness the diverse wildlife, stunning landscapes, and immersive cultural experiences that make the Galapagos truly unforgettable.
The Galapagos Islands are teeming with extraordinary wildlife, including iconic species like giant tortoises, marine iguanas, blue-footed boobies, and playful sea lions. On a luxury cruise, you can embark on expert-led excursions where knowledgeable naturalists guide you through these pristine ecosystems. Imagine swimming alongside sea turtles or snorkeling alongside penguins in crystal-clear waters. With each excursion, you'll gain a deeper appreciation for the remote beauty and ecological wonders of the Galapagos.
Luxury cruises also offer unparalleled comfort and indulgence throughout your journey. For example, Silversea's Silver Origin is regarded as the best luxury Galapagos cruise ship. It is custom-built for cruising the islands and provides an all-inclusive experience with premium amenities such as butler service, a salon, fitness center, and exquisite dining options. Additionally, Celebrity Flora stands out among luxury cruises for its stargazing platform and glamping experience — allowing you to revel in the celestial beauty of the night sky.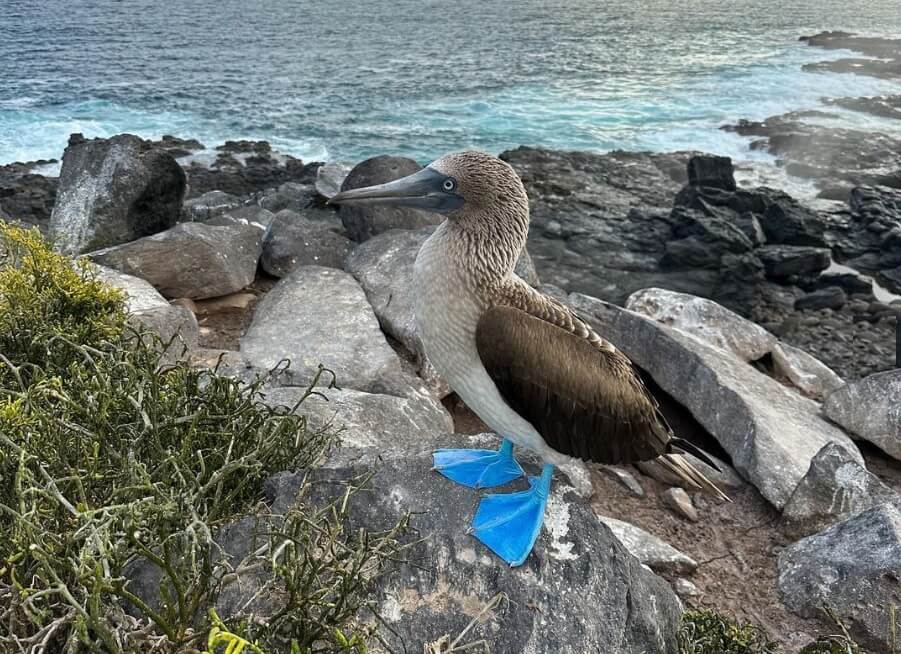 The immersive nature of luxury cruises extends beyond daily excursions. Many ships feature educational lectures by renowned experts who share their knowledge about the Galapagos' unique ecosystems, history, and conservation efforts. These informative sessions enrich your understanding of the region's ecology and enable you to fully appreciate its scientific significance.
By embarking on a luxury cruise in the Galapagos Islands, you unlock unparalleled access to this natural wonderland. From observing endemic species up close to dipping into turquoise waters alongside sea lions, each moment on board is an opportunity for discovery and connection. Whether you're an adventure seeker, wildlife enthusiast, or simply yearning for tranquility amidst stunning landscapes, a luxury cruise in the Galapagos promises a once-in-a-lifetime experience.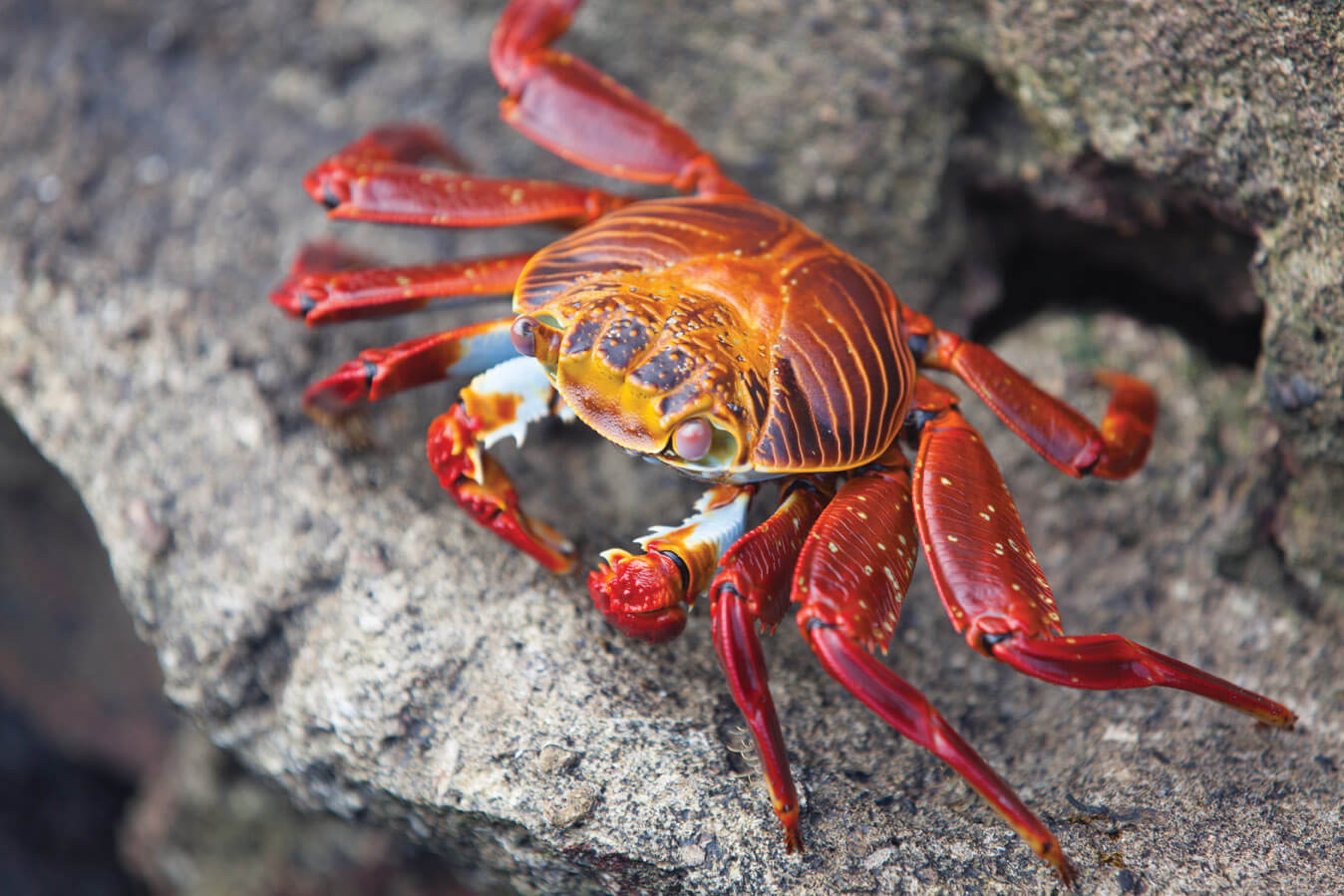 Now that we've uncovered the allure of exploring the Galapagos through luxury cruises, let's dive into some of the leading cruise lines and their vessels that can make this dream a reality.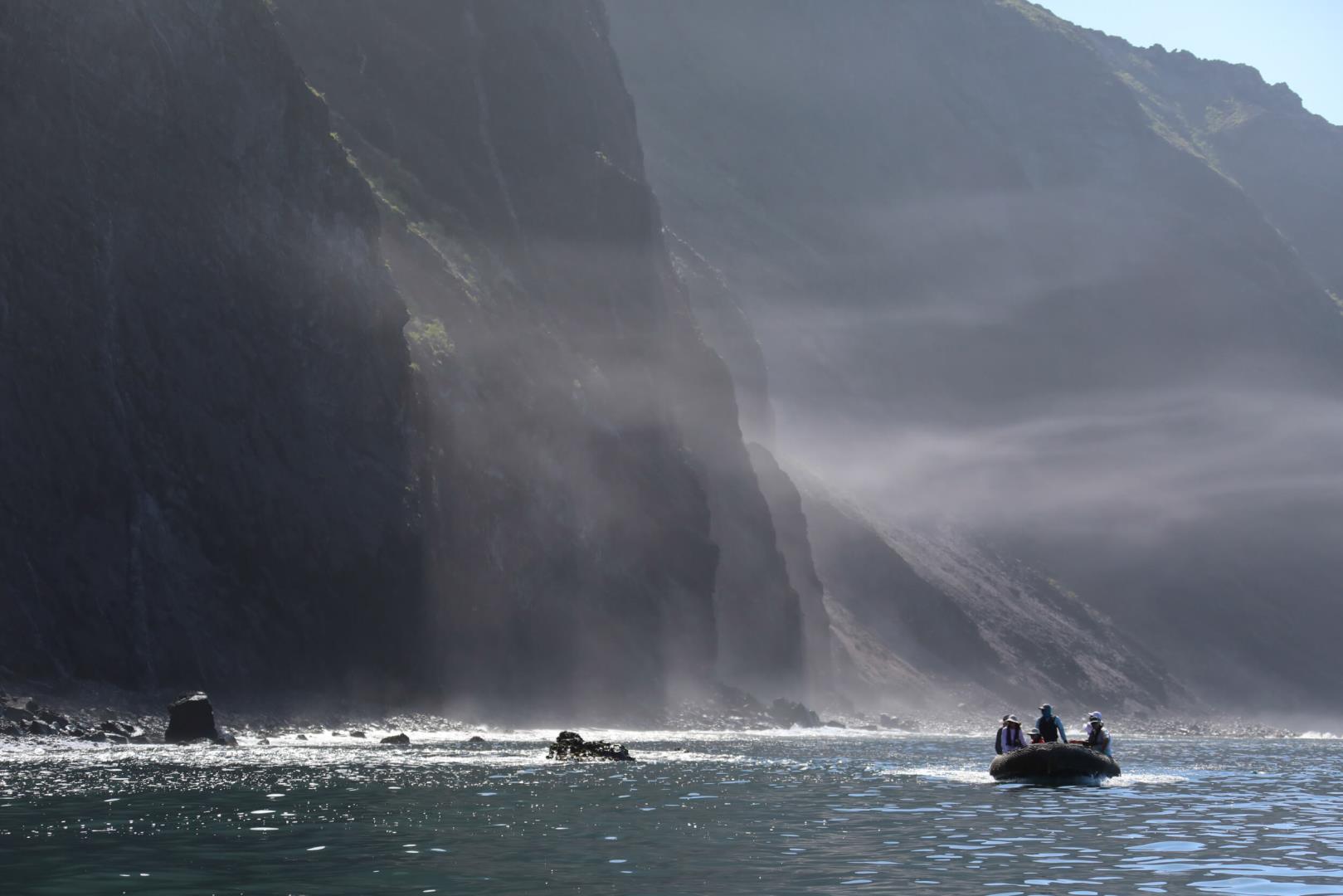 A Closer Look at the Galapagos Islands
The Galapagos Islands, located in the Pacific Ocean off the coast of Ecuador, are a true natural wonder teeming with breathtaking beauty and extraordinary wildlife. This archipelago of volcanic islands is famous for its rich biodiversity and unique ecological systems that have captured the imagination of scientists and nature enthusiasts alike.
A map of the Galapagos Island is shown below: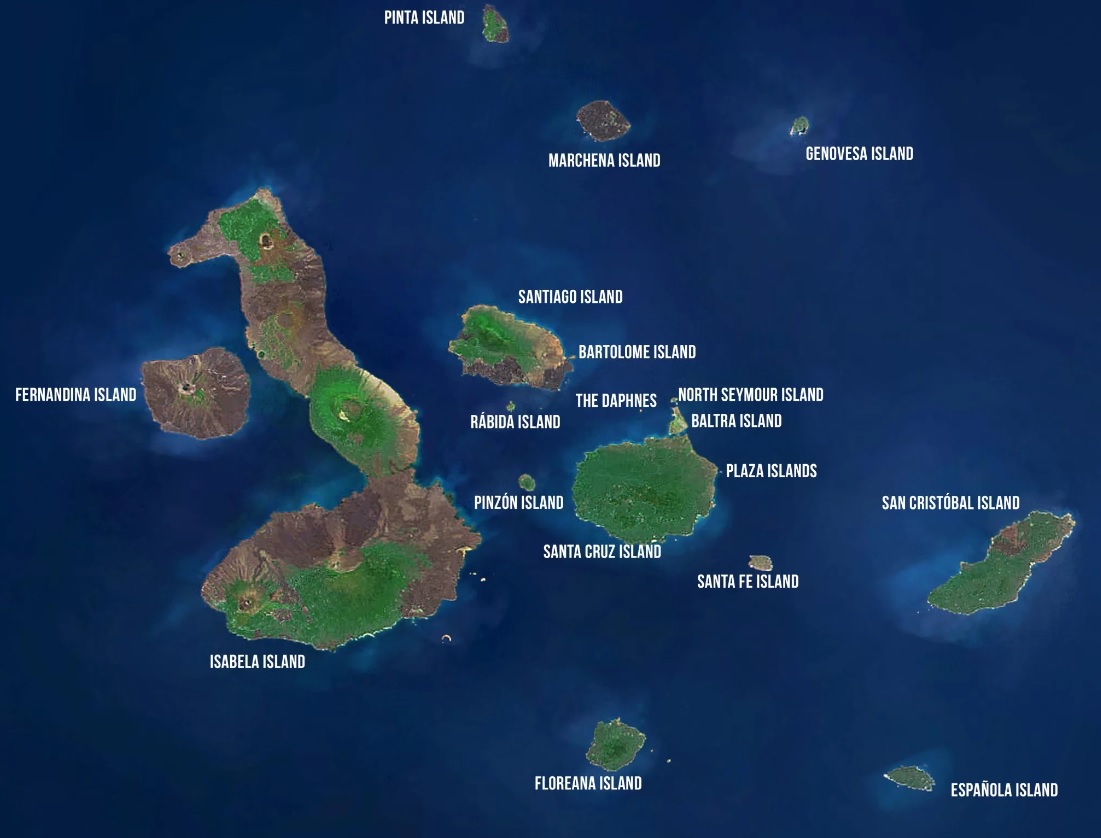 Each island in the Galapagos offers distinct landscapes and habitats, allowing visitors to explore a diverse range of environments in one compact area. From dramatic volcanic landscapes to lush highlands and pristine beaches, there is something awe-inspiring about every corner of this enchanting archipelago.
The Galapagos Islands are home to an incredible array of flora and fauna, some of which cannot be found anywhere else on Earth. One of the star attractions is the giant tortoise, an ancient creature that can live for over a century. These gentle giants roam freely on certain islands, giving visitors a chance to witness their majestic presence up close.
Imagine strolling through the highlands of Santa Cruz Island, surrounded by lush vegetation and catching a glimpse of these magnificent creatures leisurely grazing on the grass. It's an experience that transports you back in time and makes you appreciate the wonders of nature.
Not just giant tortoises, but also comical birds like blue-footed boobies, waved albatrosses, and frigatebirds call the Galapagos home. Their vibrant colors and peculiar behaviors make observing them an absolute delight. Snorkeling or diving around the islands offer encounters with playful sea lions, graceful sea turtles gliding through crystal-clear waters, and even the chance to swim alongside gentle whale sharks.
To truly appreciate the wonders of the Galapagos Islands, it's important to understand the highlights offered by each individual island and their distinct habitats.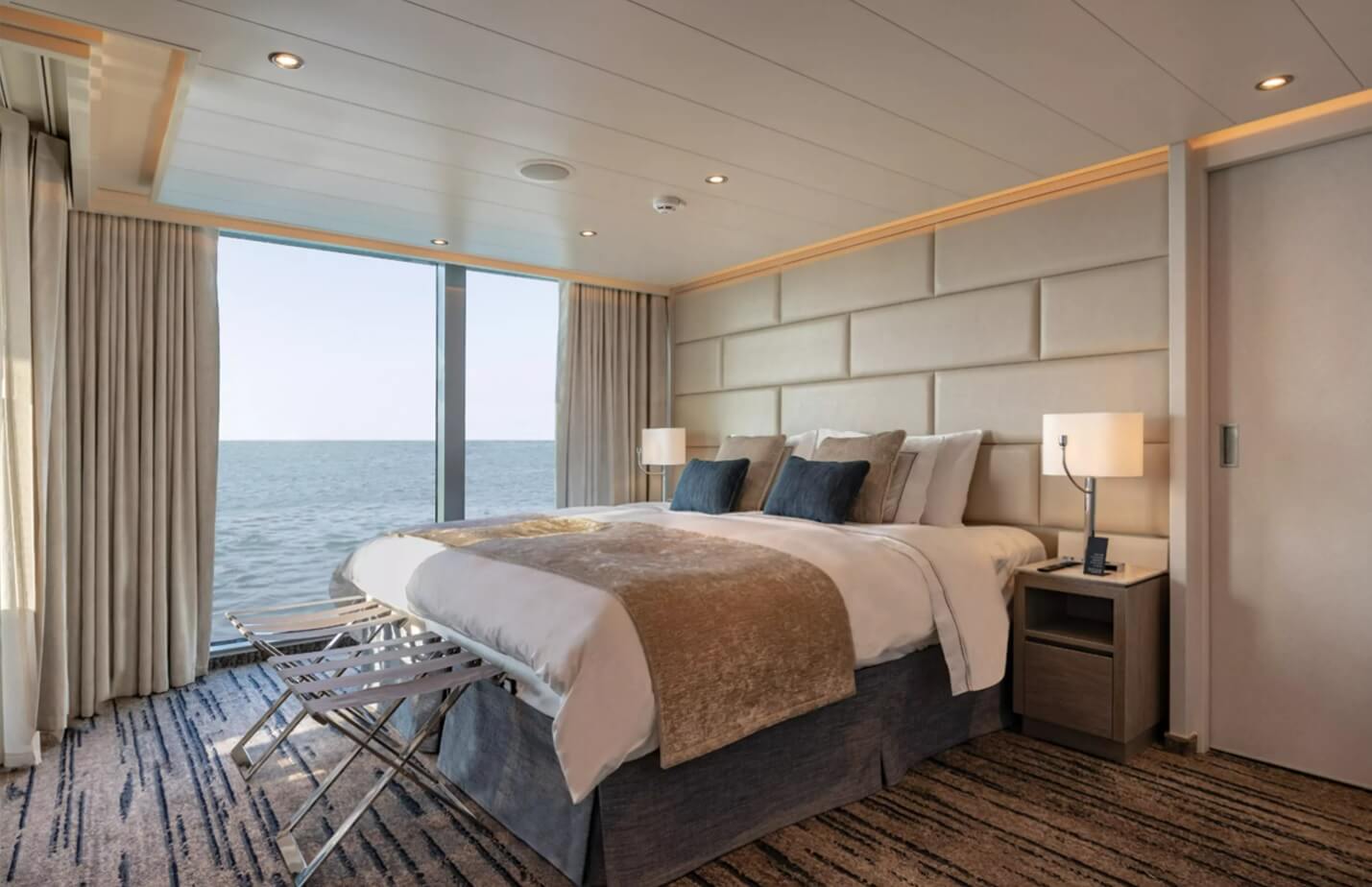 Highlights of Individual Islands and Habitats
Puerto Ayora, Ecuador, located in the Galápagos islands and boasting the highest population and size of any other in the area, may come as a surprise to many. Impressively, the port city resembles that of a normal coastal Ecuadorian town despite the presence of marine life such as sea lions and pelicans milling around its coastlines. Avenida Charles Darwin is where the majority of restaurants, hotels, and tourist attractions are located, with Isla Baltra's airport about an hour away to the north. Moving inland a few blocks, you will find simpler homes and stores instead of tour agencies.
Isabela Island, the largest of the Galapagos archipelago, boasts impressive geological formations and is home to several volcanoes, including Sierra Negra, one of the most active in the islands. Hiking to the edge of its immense caldera offers visitors a breathtaking panoramic view of the island and its surrounding landscapes.
Picture yourself standing at the rim of Sierra Negra's caldera, feeling the warmth from below, and taking in the vastness of this volcanic marvel. It's an experience that reminds us of nature's raw power and constant transformation.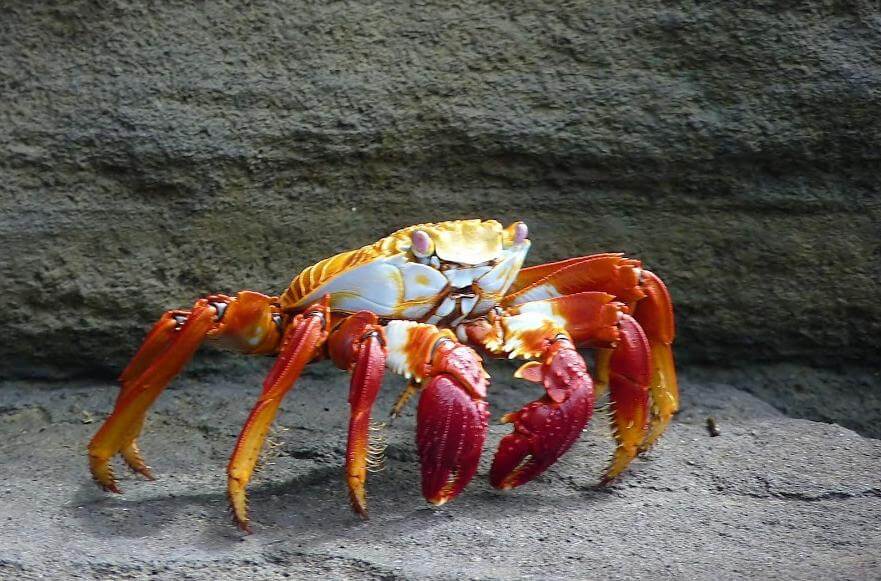 On Fernandina Island, visitors can witness one of the world's most pristine environments. With no introduced mammals on the island, it remains untouched and provides a habitat for unique species such as the flightless cormorant and marine iguanas, which have evolved in isolation over millennia. Imagine snorkeling in turquoise waters alongside marine iguanas, watching them gracefully dive into the depths to feast on algae-covered rocks. It's a surreal encounter with evolution in action.
Baltra Island, the landing point for most tourists heading to the Galapagos, is home to one of two airports joining Ecuador with the archipelago. After going through passport control at the Baltra airport, visitors are then taken by bus to either their luxury cruise ships moored in Aeolian Bay or to the ferry dock at Itabaca Canal which links Baltra to Santa Cruz Island.
Located in the channel between Baltra and North Seymour, Mosquera is a miniscule, sandy island with very little plant life. It has one of the greatest concentrations of sea lions and provides voyagers a great opportunity to observe their activities. It is a spectacular sight to behold Lava Gulls, seabirds, and Sally Lightfoot Crabs.
Being made available to the world in 1998, the Galápagos National Park Visitor Center in San Cristóbal displays a thorough and accurate timeline of the Galápagos, its environment, plants and animals. With spotlight on the islands' history, from its volcanic beginnings to now. The beach near the Sea Lion Rookery, which is about 10 minutes away from the airport, features a pair of interpretive signs that depict the historical and environmental background of the archipelago in chronological order.
A multitude of sea lions on in San Cristóbal at the Slounge cover the shoreline and rocks in this area. Furthermore, diverse types of birds such as Yellow Warblers, frigatebirds, and a variety of finches are observable. A sixty-minute voyage from San Cristóbal brings one to Isla Lobos, where blue-footed boobies nest periodically, despite its moniker due to the erstwhile congregation of seals. Fur seals have been seen on the island and frigatebirds have made it their home in more recent times.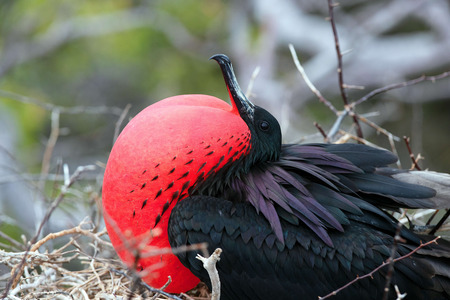 The Humboldt Current
The Humboldt Current is a frigid underwater stream that flows northerly from Antarctica along the western shoreline of South America, generating advantageous water to the Galapagos Islands and aiding in sustaining the islands abundant variety.
Honoring the scientist Alexander Von Humboldt, engendered by powerful gusts that shift the balmy and nutrient deficient surface water, allowing frigid Antarctic waters to emerge on top, forming an upsurge.
The icy depths below offer the abundance of nutrients derived from corpses and waste at the ocean bottom. This provides nourishment for phytoplankton, which are primary producers and fundamentally vital in sustaining the food web. The heavy flow of the Humboldt Current makes it one of the most fertile marine environments across the world, leading to an abundance of fish and allowing some species of penguins to survive close to the equator. This phenomenon has enabled these penguins to call this setting their home year-round.
Leading Cruise Lines and Their Vessels
When it comes to luxury cruising in the Galapagos, several renowned cruise lines stand out, each boasting exceptional vessels designed to enhance your exploration of these captivating islands. Let's take a closer look at some of these leading cruise lines and the unique offerings they bring to the table.
1) One prominent name in Galapagos cruising is Lindblad Expeditions in partnership with National Geographic. Their newest ship, the National Geographic Islander II, accommodates 48 passengers across 26 suites. This expedition-focused company provides expert guides who lead snorkeling adventures, hikes through volcanic landscapes, and walks along remote beaches. With their commitment to sustainable travel and deep connection with the natural world, Lindblad Expeditions offers an immersive journey that fosters a profound appreciation for the Galapagos' remarkable biodiversity.
2) Another top contender is Avalon Waterways, offering luxurious small-ship cruises with two vessels: Treasure of the Galapagos and Delfin III. The latter, Delfin III, stands out as the newest and most luxurious ship in their fleet, featuring only 22 spacious suites. Avalon Waterways celebrates the Galapagos' unique ecosystem with well-curated itineraries that allow you to explore its diverse islands, encounter iconic wildlife, and immerse yourself in this extraordinary natural wonder.
3) If you're a solo traveler seeking an enriching experience in the Galapagos, Hurtigruten is a great choice. They waive single supplements on several cruises, making it more affordable for individual adventurers. Their MS Santa Cruz II is a small ship carrying a maximum of 90 passengers and offers exciting activities such as panga boat rides, kayaking, and snorkeling. With accommodating cabins and knowledgeable guides, Hurtigruten ensures that solo travelers feel comfortable and engaged throughout their cruise.
These are just a few examples of the leading cruise lines that offer unforgettable voyages in the Galapagos Islands. Each company brings its own distinctive flair and expertise to create an experience tailored to your specific interests and preferences. Whether you're yearning for adventure, relaxation, or exploration, there's a luxury cruise line ready to exceed your expectations in providing an extraordinary Galapagos journey.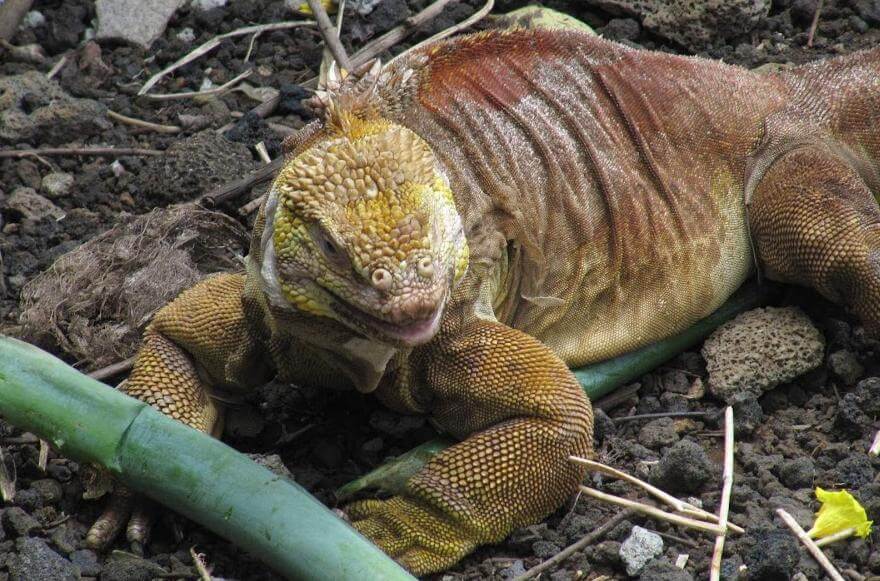 Unforgettable Itineraries and Excursions
When it comes to luxury cruises in the Galapagos Islands, one of the most exciting aspects is the range of unforgettable itineraries and excursions on offer. Whether you're a nature enthusiast, a wildlife lover, or simply seeking adventure, there are plenty of options to suit every interest.
Luxury Galapagos cruises offer a variety of itineraries and cruise lengths to choose from. You can embark on an exploration of the Central or Southern Islands, where you'll encounter iconic sites like Bartolome Island with its stunning volcanic formations and incredible snorkeling opportunities.
Alternatively, you may opt for a visit to the more remote Western Islands, known for their unique landscapes and abundant wildlife. Some cruises even offer the chance to circumnavigate the entire archipelago, allowing you to fully immerse yourself in the awe-inspiring beauty of these islands.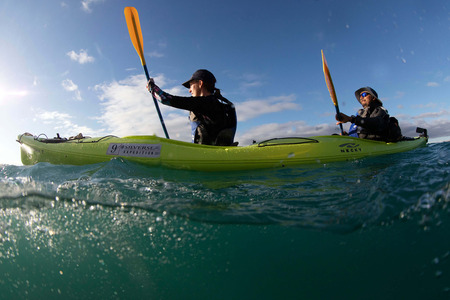 Imagine sailing through crystal-clear waters, witnessing astonishing marine life below while enjoying the serene beauty of pristine beaches around you. Picture yourself venturing ashore on guided tours led by expert naturalists who will introduce you to the diverse flora and fauna that call this remarkable place home. As you explore enchanting trails, you may come across giant tortoises lumbering through lush forests or playful sea lions basking on sun-soaked beaches.
The intimate setting of luxury Galapagos cruises allows for small-group shore excursions that offer incredible wildlife encounters and immersive experiences in this UNESCO World Heritage site.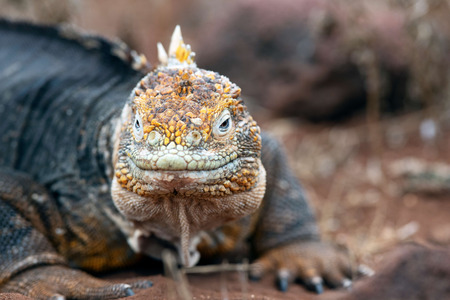 Unique Wildlife Experiences on Land and Sea
The Galapagos Islands are famed for their extraordinary wildlife population, which has evolved independently over millions of years. This archipelago is a living laboratory where visitors have the opportunity to witness exceptional biodiversity up close. From land-dwelling creatures to marine species, the Galapagos promises unmatched wildlife encounters both on land and at sea.
On these luxury cruises, you'll have the chance to snorkel alongside graceful sea turtles, playful sea lions, and mesmerizing schools of colorful fish. Imagine swimming with gentle giant manta rays or even encountering a marine iguana gracefully gliding through the water. Each excursion offers a unique experience, allowing you to be fully immersed in the underwater wonderland of the Galapagos Islands.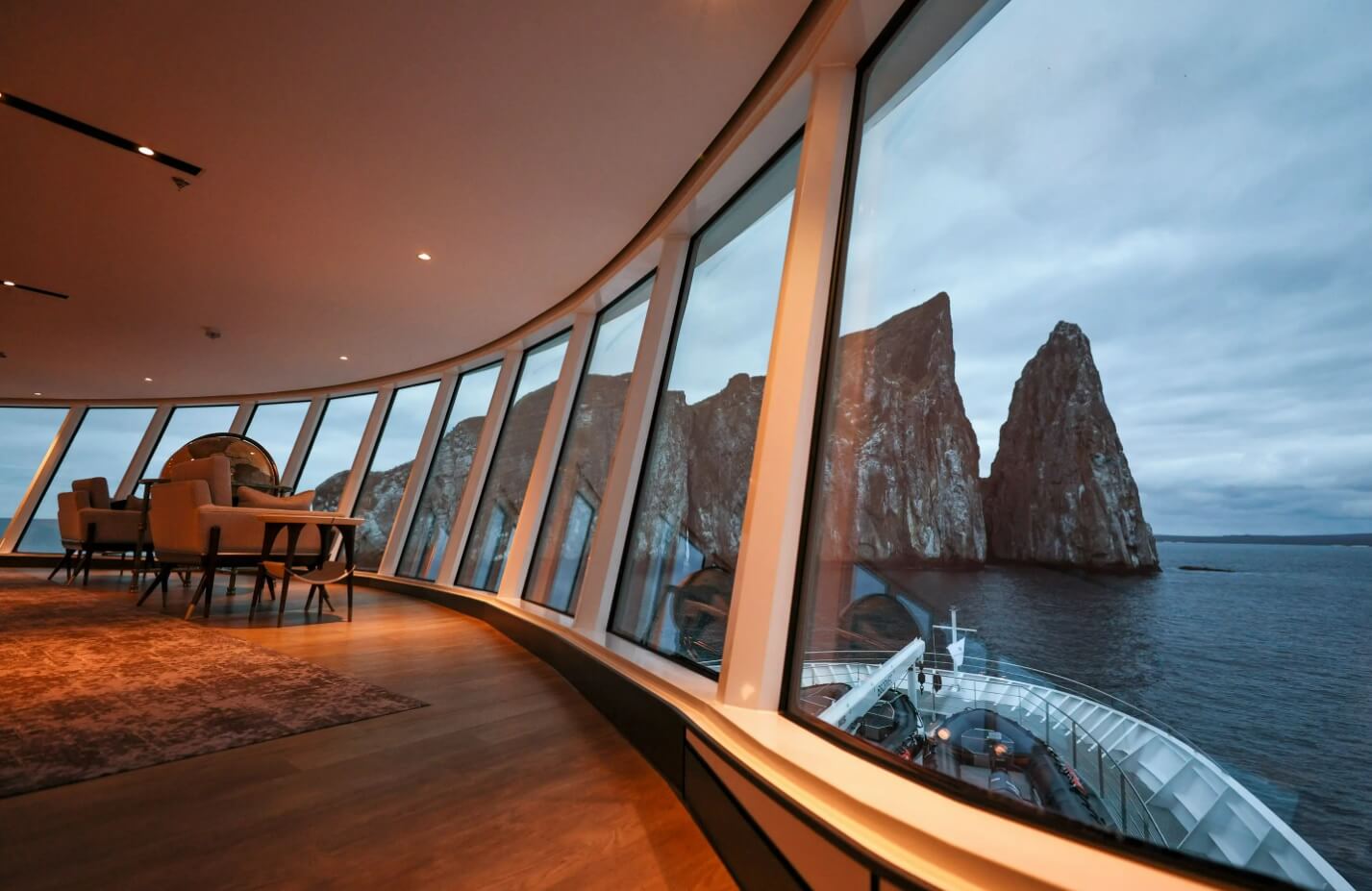 On land, you will encounter an astonishing array of creatures that seem unfazed by human presence. Marvel at the iconic blue-footed boobies performing their captivating mating dance or observe the magnificent frigatebirds with their impressive wingspans soaring overhead. Walk among prehistoric-looking marine iguanas that bask in the sun while penguins zip by effortlessly in search of their next meal. The Galapagos Islands truly offer a wildlife spectacle unlike any other place on Earth.
With expert-guided tours and knowledgeable naturalists accompanying you every step of the way, you can gain a deeper understanding of these unique species and their role within this delicate ecosystem.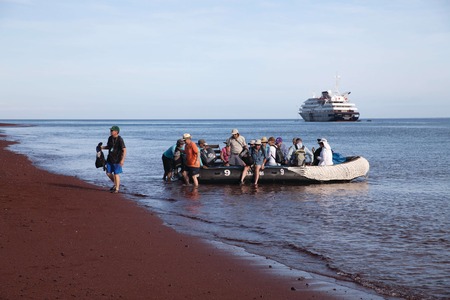 Delving into the Luxury Cruise Experience
Embarking on a luxury cruise to the Galapagos Islands is not just an ordinary vacation; it is an extraordinary experience that caters to your every need and desire. From the moment you step on board, you will be enveloped in a world of opulence and personalized service. The luxury cruise companies operating in the Galapagos Islands understand that their guests seek more than just a comfortable journey — they seek an unforgettable adventure filled with awe-inspiring encounters and indulgent amenities.
Imagine stepping onto the deck of a luxurious catamaran, greeted by friendly staff who whisk away your luggage while offering you a refreshing beverage. As you settle into your elegantly appointed stateroom, you are already feeling the excitement building for the incredible journey ahead.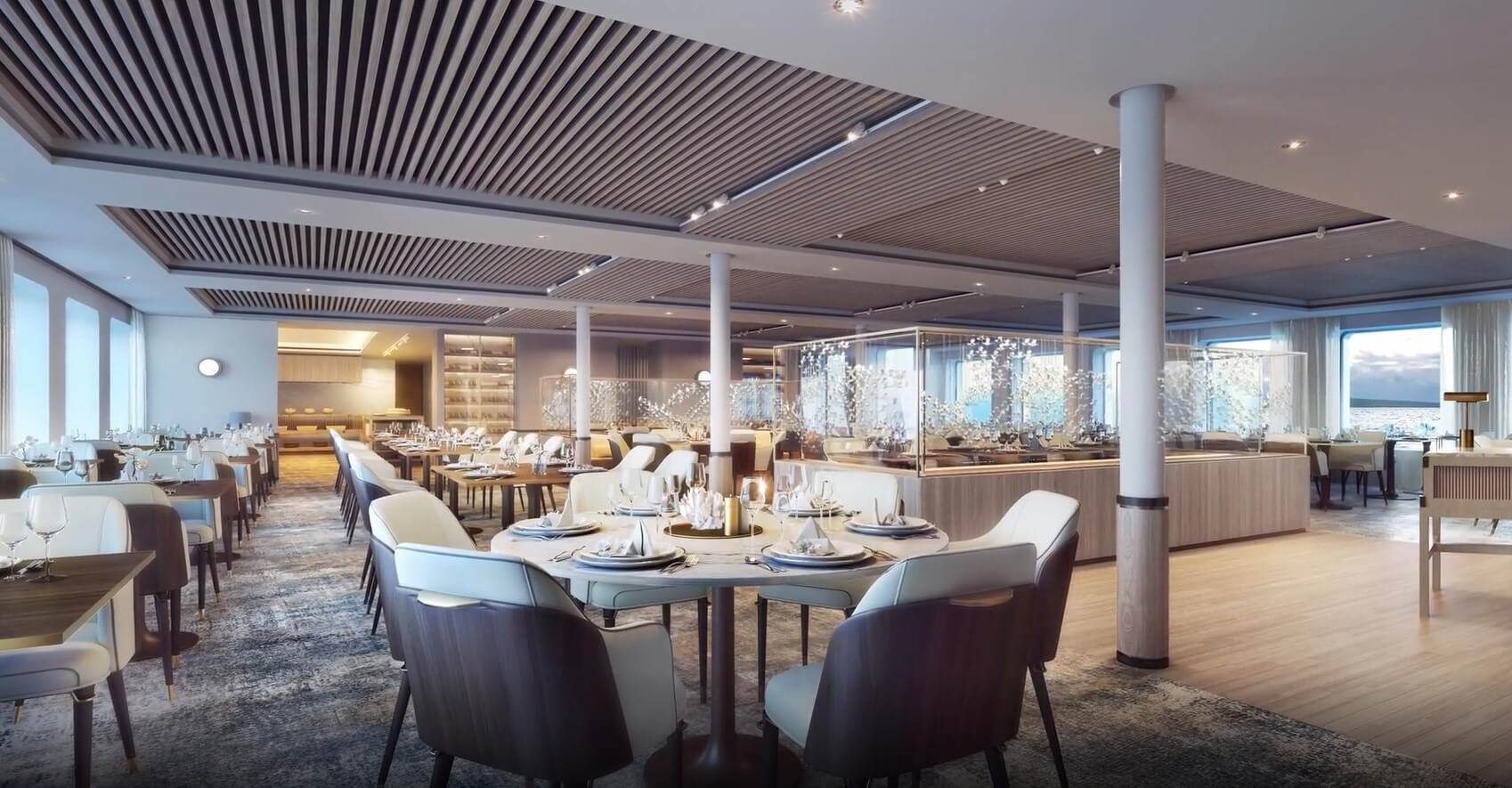 Luxury cruises in the Galapagos Islands boast meticulously designed itineraries that showcase the best of this unique archipelago. They offer a range of durations, allowing you to choose the one that suits your preferences and schedule.
Whether you opt for a shorter 4-day voyage or an extended 15-day expedition, each day will be filled with expertly guided small-group tours led by certified naturalist guides. These knowledgeable guides will enhance your wildlife encounters by providing fascinating insights into the flora, fauna, geology, and history of each island.
Now that we have established the allure of embarking on a luxury cruise to the Galapagos Islands let's delve into the lavish onboard amenities, dining experiences, and impeccable services that make these voyages truly remarkable.

Click to Call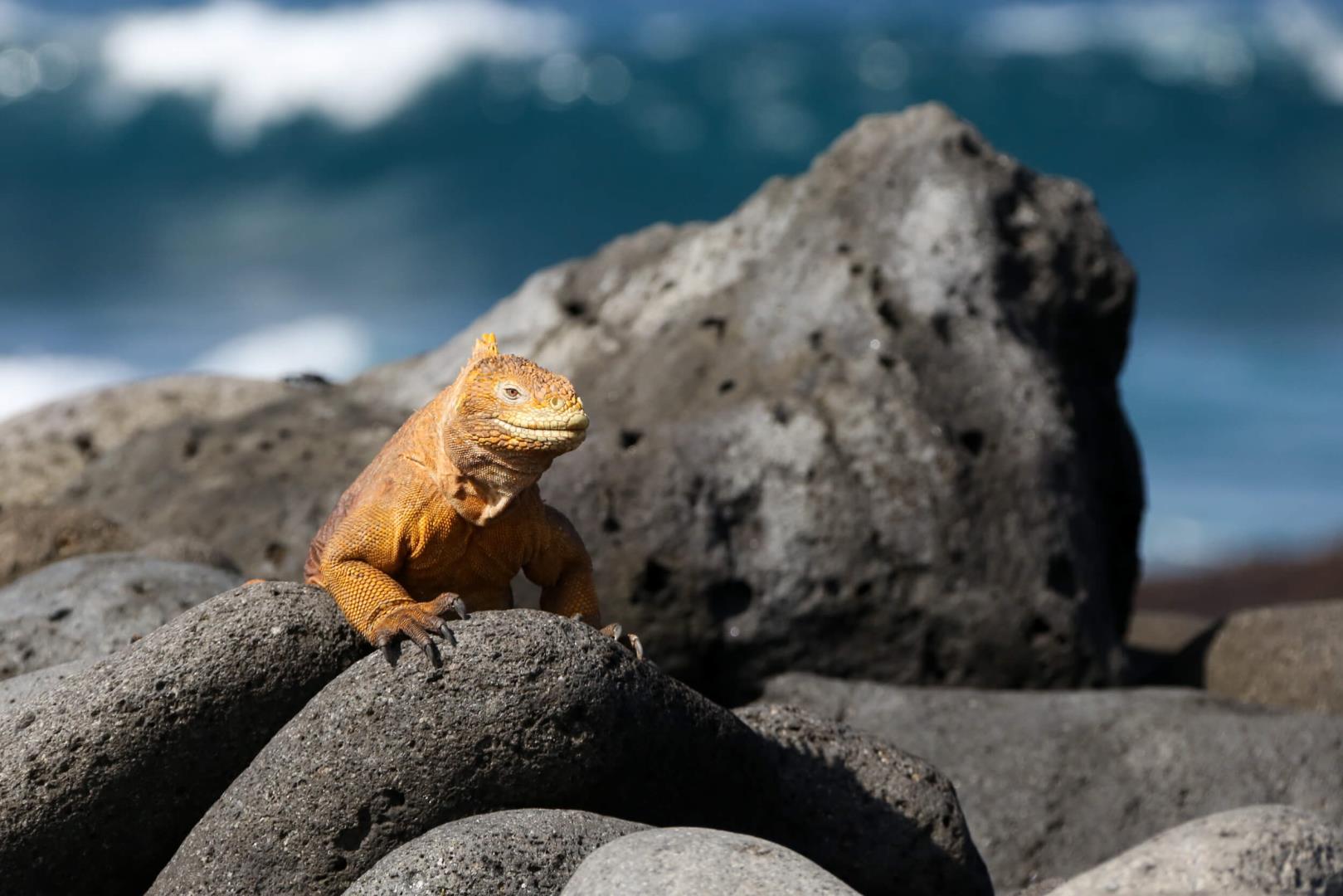 Onboard Amenities, Dining, and Services
A luxury cruise in the Galapagos Islands ensures that every aspect of your comfort and enjoyment is taken care of. The vessels themselves are beautifully designed with elegant interiors and spacious staterooms equipped with eco-friendly amenities. You can expect to find luxurious retreats where you can relax and rejuvenate after a day of exploration.
One of the highlights of a luxury cruise is the exquisite dining experience on offer. Talented chefs prepare delectable meals using the finest ingredients, often showcasing Ecuadorian flavors and international cuisine. Imagine savoring fresh seafood delicacies as you dine al fresco on deck, surrounded by stunning ocean views.
These culinary delights are complemented by a selection of fine beverages, including selected wines and spirits, allowing you to toast to unforgettable moments shared with fellow travelers.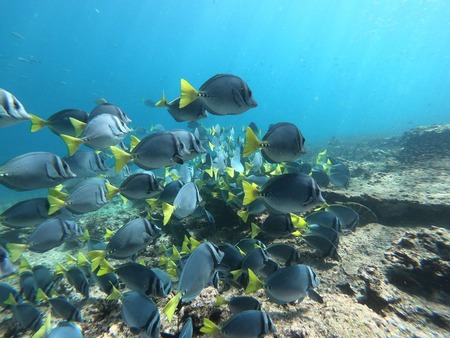 The onboard services go beyond exceptional dining. Luxury cruises pride themselves on providing personalized service that caters to your every need. From attentive crew members who ensure your comfort throughout the journey to onboard medical officers who provide peace of mind, all aspects of your well-being are taken into account.
Picture yourself lounging on the sun deck, sipping a refreshing cocktail while taking in the breathtaking scenery surrounding you. The friendly staff anticipates your every desire, ensuring that your voyage is nothing short of extraordinary.
Now that we have explored the exquisite amenities and services offered aboard luxury cruises in the Galapagos Islands, let's shift our focus towards taking a closer look at the incredible wonders awaiting you in this captivating archipelago.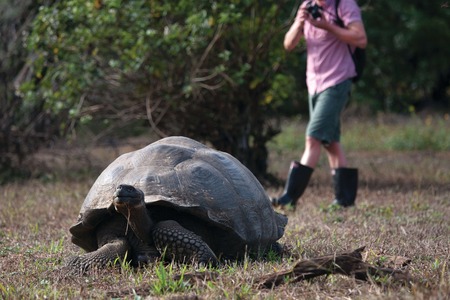 Click to Call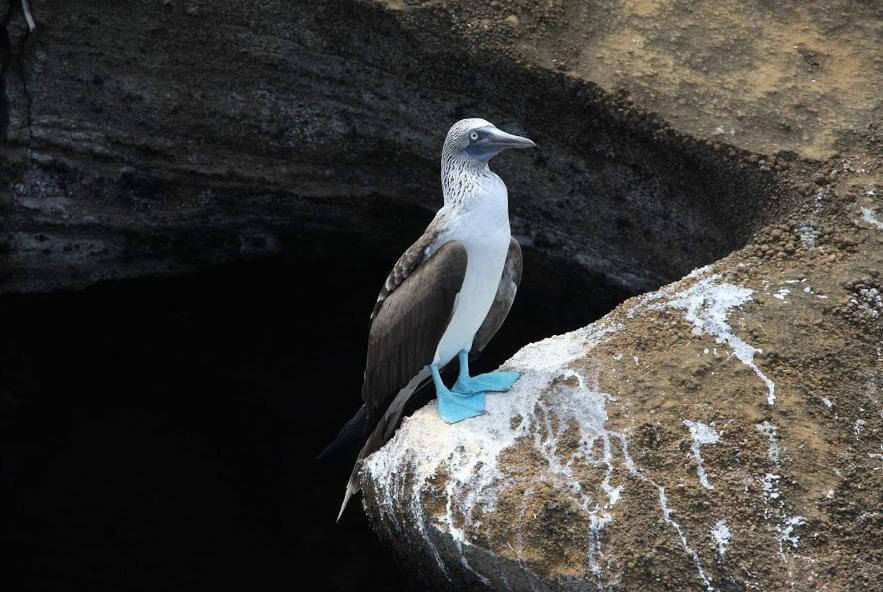 Genovesa Island, known as "Bird Island," is a paradise for bird enthusiasts. Its cliffs are home to thousands of nesting seabirds, including red-footed boobies, swallow-tailed gulls, and Galapagos great frigatebirds. The cacophony of calls fills the air as these magnificent creatures go about their daily routines.
These are just a few examples of what awaits intrepid travelers in the Galapagos Islands. Each island has its own unique charm and ecological wonders that leave an indelible mark on those who venture there. Whether it's witnessing rare wildlife interactions or being immersed in breathtaking natural landscapes, a visit to these remarkable islands offers an experience unlike any other.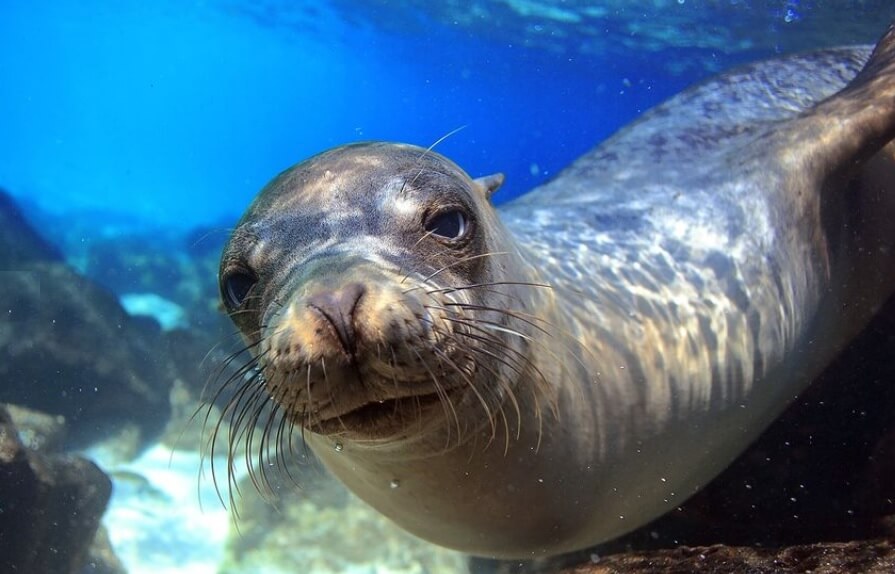 What kind of activities are available during a Galapagos cruise?
During a Galapagos cruise, guests can indulge in a plethora of exciting activities. From snorkeling with sea turtles and marine iguanas to hiking through volcanic landscapes and observing unique wildlife, there is something for every adventurer. With over 53% of the Galapagos Islands designated as protected areas, cruises offer unparalleled opportunities to explore this natural wonderland while ensuring minimal impact on the environment.
Additionally, with an average of seven luxury ships operating in the region, accommodation and amenities are top-notch, providing a truly enchanting experience for travelers.
What is the best time of year to go on a Galapagos cruise?
The best time of year to go on a Galapagos cruise is during the dry season, which lasts from June to December. This is when you can experience the most comfortable weather and enjoy higher chances of spotting wildlife both on land and underwater. During this period, sea conditions are also calmer, making it easier to navigate between the islands. Additionally, numerous species such as giant tortoises and marine iguanas mate and nest during this time, offering unique opportunities for observation.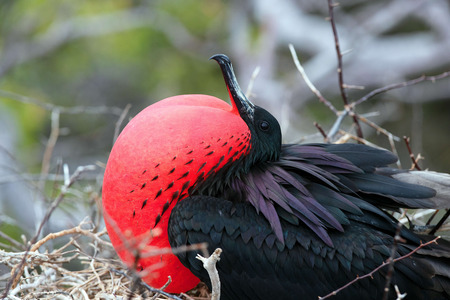 What should I pack for a Galapagos cruise?
Pack light and smart for your Galapagos cruise! Essentials include comfortable clothing for warm weather, sturdy walking shoes, a hat and sunglasses for sun protection, swimwear for snorkeling adventures, and a waterproof jacket in case of rain showers. Don't forget to bring sunscreen with a high SPF to protect against the strong equatorial sun.
Remember, most luxury cruises provide essentials like towels, toiletries, and snorkeling gear onboard, saving you valuable luggage space. Enjoy your trip knowing you have everything you need without being weighed down!
Can you see certain animals or marine life during a Galapagos cruise?
Absolutely! A Galapagos cruise offers unrivaled opportunities to witness diverse and unique animals and marine life. With around 2,900 species found nowhere else on Earth, including the iconic Galapagos tortoises, marine iguanas, blue-footed boobies, and playful sea lions, you'll be awestruck by the extraordinary biodiversity.
Moreover, you can swim with schools of colorful fish, spot graceful sea turtles gliding through the crystal-clear waters, and even encounter majestic whales and dolphins. Galapagos National Park regulations ensure sustainable tourism practices, allowing visitors to observe wildlife up close while preserving their natural habitats. Statistics show that over 200,000 travelers visit the islands annually, testament to its popularity as a wildlife lover's paradise.
What is the average cost for a Galapagos cruise?
The average cost for a Galapagos cruise ranges from $3,000 to $10,000 per person. This includes accommodation, meals, transportation during the cruise, and guided excursions. The pricing variations depend on factors such as the length of the cruise, the type of vessel (luxury or mid-range), and the time of year. During peak season when demand is high, prices tend to be on the higher side. It's worth noting that luxurious cruises with top-notch amenities and services can command a higher price tag.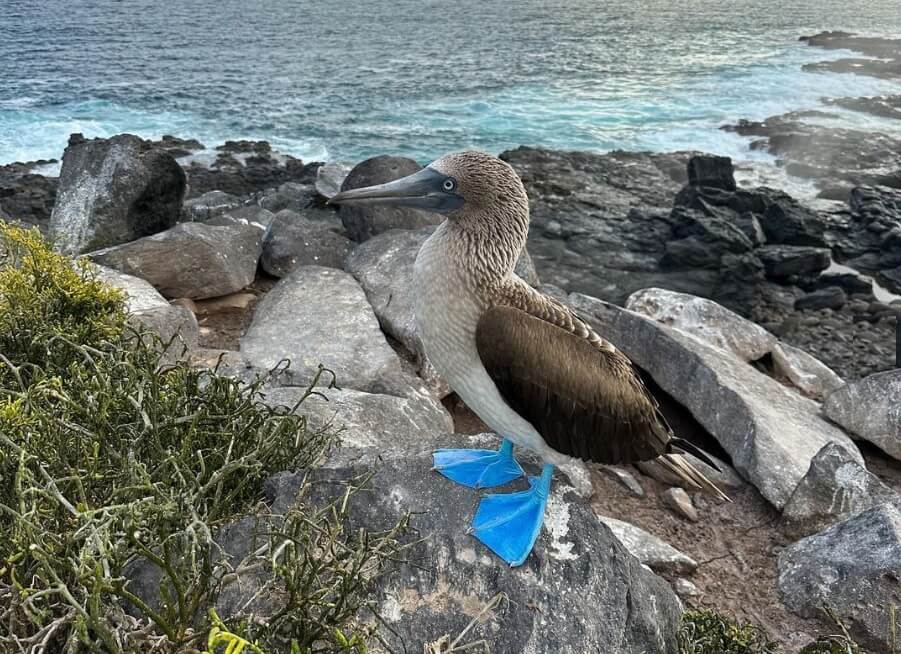 Other Cruise Articles of Interest
For other cruise articles of interest, please check out these other articles: