Island of Tahiti

Click to Call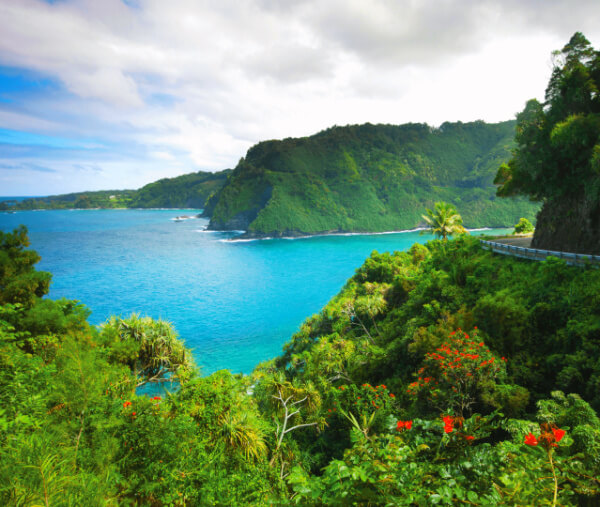 If you're looking for your next great beach adventure, Tahiti should be on the top of your list.
We're exploring all the fun things to do, foods to try, the culture, and how to get there.
Let's dive into the clear blue Pacific Ocean waters and see what this vacation destination offers for your next amazing trip.
Where is Tahiti?
Society Islands
Tahiti is part of a collection of islands known as The Windward Islands (Tetiaroa, Moorea, and Tahiti) that make up part of the larger Society Islands within the South Pacific.
The capital of French Polynesia, Papeete, is located in Tahiti and holds most of the surrounding Society Islands' primary services.
Situated just over three miles from Papeete is Faa'a International Airport, the only international airport in the area.
So, rest assured this paradise destination will have everything you need to make your break away as comfortable as possible in terms of travel, flights, and convenience.
Surprisingly, Tahiti is only an eight-hour flight from Los Angeles, not as far away as most think. It is located between Los Angeles and Sydney, Australia, and has the same time zone as Hawaii.
Since the island is the largest island of the Windward grouping, Tahiti consists of two different parts.
Tahiti Nui
The larger of the two, Tahiti Nui, is in the northwest and comprises three extinct volcanoes So, no need to stress about an eruption. You're safe!
Tahiti Iti
The smaller part, Tahiti Iti, is in the southeastern peninsula and holds historical value but not much to see. It is sparsely populated and has plunging sea cliffs.
Things to Do in Tahiti
Let's move on to things you must try when visiting Tahiti in French Polynesia.
Fautaua Waterfall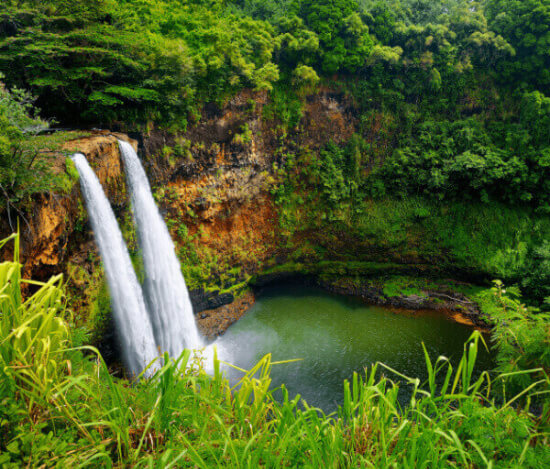 You'll find this magnificent natural wonder in the Fautaua Valley. The area is lush and green, with stunning natural views.
You will need to hike, which may be a downfall for some, but we think it gets you into being in one of nature's most amazing gifts.
However, we recommend you go with a guide you can find through your travel agent or accommodation.
If you go alone, head to the Papeete Town Hall to get a permit. But please note the falls are notoriously difficult to find.
Once you reach your destination, soak in the amazing sights and sounds. It's truly a once-in-a-lifetime experience.
If you're more into hiking, then a trip to Mount Aorai is in order.
Papeete Market
This local market is a must. Vendors from French Polynesia sell local fruits, veggies, and fish.
Additionally, you can pick up some super unique souvenirs to take home. These items are usually handcrafted, and you won't find them hanging around your resort.
Beaches in Tahiti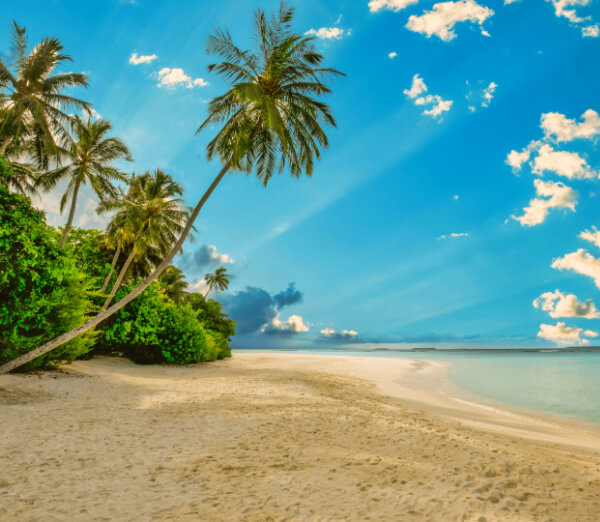 Tahiti has some of the most amazing beaches in the world.
Just west of Papeete, you'll find Plage de Toaroto, a white sand beach with almost every ocean and beach activity under the sun. Some of our favorites include snorkeling and paddleboarding.
The most popular beach, La Plage de Maui, is on the southern coast of Tahiti and has some of the softest white sand you'll find.
The Black Sand Beaches of Tahiti
We're all used to seeing white sand. But have you ever seen a black sand beach?
Situated near Papeete, Lafayette Beach is a black sand beach that you don't want to miss on your visit. Made this way from volcanic rock, Lafayette Beach is enclosed within a garden paradise that makes the black sand look all the more magical.
Another great option is Taharuu Beach. This black sand surfers haven offers some of the best surf on the island of Tahiti and is around 25 miles from Papeete.
Plage de la Pointe Venus is also a popular option located on the north coast of Tahiti and is home to a famous lighthouse. It is the most northerly beach on the entire island. Point Venus offers panoramic mountain views and is a great place to swim.
Snorkeling in Tahiti
Tahiti Island has some of the most amazing coral reefs, which are easy to spot in the clear blue water surrounding the island.
The water temperature is also a massive plus, with the average being 82°F.
Don't miss out; tour guides and boats are waiting on the beach!
Let's Get Diving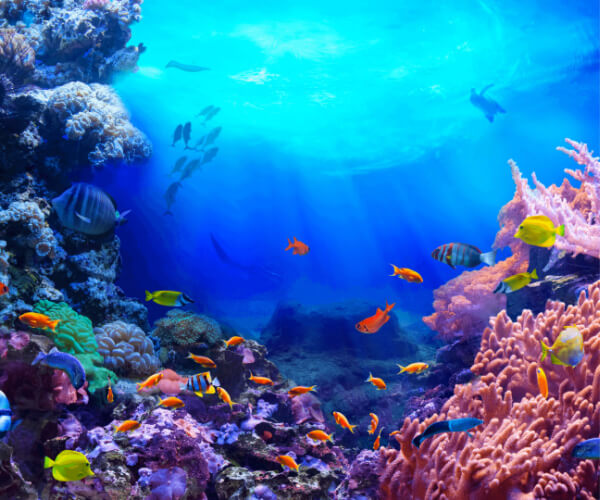 Whether you're getting started or have years of experience, there are multiple places to enjoy the multi-colored coral and local sea life.
If you're looking for an ocean dive, White Valley is an adrenaline seeker's dream, with multiple species of sharks.
But, if that sounds a bit too adventurous, Tahiti Lagoon also has some amazing sights. It is home to a shipwreck and a plane open for divers to explore and enjoy. Since it's cut off from predators, you can get up close and personal with local sea life. Tahiti Lagoon is situated in Punaauia, where the famous artist Paul Gauguin lived.
First-timers, we highly recommend starting at the Tahiti Aquarium, where experts can help you out.
Tahiti Culture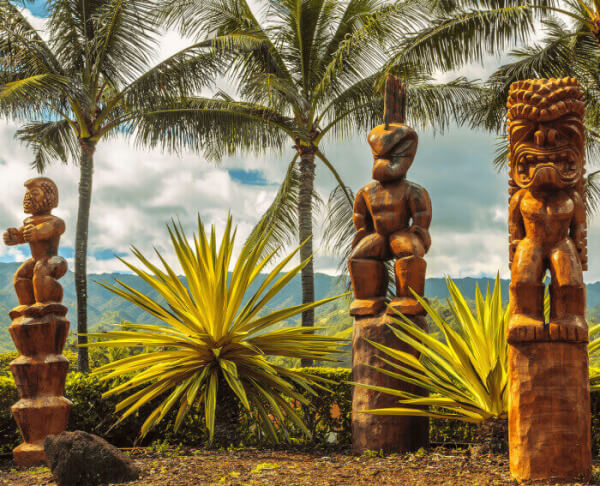 Tahitians have an expressive culture inherited from the Mā'ohi ancestors. The rich French Polynesian culture of song, dance, and togetherness are all things that run deep within the people of Tahiti.
Tahitian culture is bound by the Mana, a way of life that embraces power, authority, strength, beauty, and truth.
Much of Mana is rooted in carrying wisdom from historic Tahitian rulers and high chiefs and imparting it to the young to ensure survival.
Unfortunately, this way of life has been threatened by European influence throughout history, which is why it has become so important to Tahitians. They are proud of their belief, which all visitors should admire and respect.
Dance and music are a massive part of the Tahitian way of life, and it is a way for people to connect to the Mana. Tahitian dance is beautifully expressive with music that fills the air, creating a transcendent experience.
Dance is a way to communicate most parts of life, whether it be welcoming a visitor, trying to impress a possible romantic partner, or even asserting dominance.
One of the best ways to experience this is the Heiva Festival, a month-long celebration in July that brings together the Tahitian people in dance, song, and traditions.
Tahitian Food and Drink
Options are abundant when dining in Tahiti. Modern takes on traditional food are particularly popular.
French cuisine has also influenced Tahitian food. So, don't be surprised with fresh baguettes and croissants on the menu during your visit.
Tahitians often use Hima'a as a way of cooking. It involves cooking food in an underground oven.
Here are some must-tries:
Poisson cru: A raw fish dish made with lemon juice and coconut milk.

Hinano lager: Traditional Tahitian beer.

Po'e: A delicious dessert made with taro and bananas.
There are hundreds of dining options in Tahiti, but we recommend venturing out of your vacation accommodation to find some unique cuisine.
Getting to Tahiti
Finding your way to this amazing destination is so worth it. Direct flights to Tahiti Island from Los Angeles take around eight hours.
Have a good look around for the cheapest flight; deals and holiday packages are often available.
Traveling between islands is easy with Air Tahiti. Plus, public transportation in Papeete is easy via bus and train.
If a flight isn't your thing, a ferry can take you between islands, or try local boats if you want a more authentic experience.
Where to Stay in Tahiti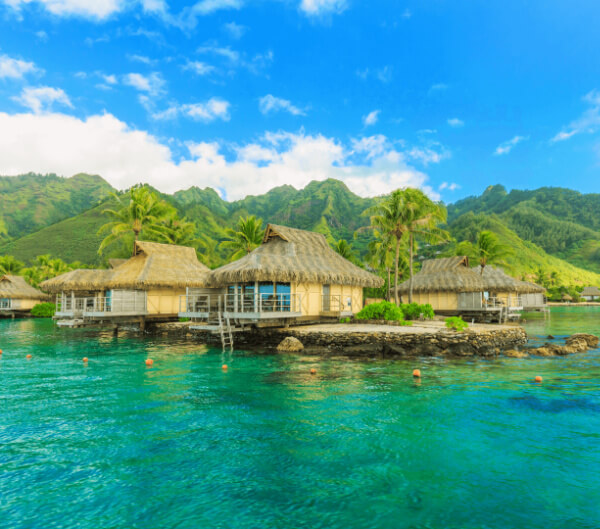 There are loads of accommodation options to fit all needs in Tahiti. An overwater bungalow is popular, with the sounds of the sea to soothe you to sleep.
Here are a few resorts and hotels we highly recommend:
FAQs
What makes Tahiti so popular?
This island has everything to offer; sun, sand, adventure, and nature. It is one of the most beautiful islands in the world, with much of the natural landscape remaining untouched.
What language is spoken in Tahiti?
Predominantly French for business and schooling, Tahitian at home, and English to cater to visitors.
Is Bora Bora the same as Tahiti?
No, Bora Bora is a different island within French Polynesia that sits off the northwest coast of Tahiti. While the two do have many similarities in terms of what's on offer, geographically, they are different.
MORE PLACES TO GO ON VACATION
Caribbean and Mexico Destinations
Antigua and Barbuda
Aruba
Bahamas
Barbados
Belize
Bermuda
Bonaire
Cabo San Lucas
Cancun Mexico
Cayman Islands
Costa Rica
Curacao
Dominican Republic
Grenada
Jamaica
Puerto Rico
Puerto Vallarta
St Kitts and Nevis
St Lucia
St Martin
St Thomas Virgin Islands
Turks and Caicos Islands

Pacific Island Destinations
Australia
Bali
Big Island Hawaii
Bora Bora
Fiji
Kauai
Maui
Moorea
New Zealand
Oahu
Tahiti Village
Places to Go on Vacation