Find the Best Travel Deals with the Top Online Travel Agencies

Picture this: The sun sets over a pristine white-sand beach, painting the sky in hues of pink and orange as waves gently lap at your feet. You inhale the intoxicating scent of salty sea air and think, "I can't believe I got such an incredible deal for this paradise!"
This blissful moment doesn't have to be just a dream; with the top online travel agencies waiting at your fingertips, finding unbeatable deals on idyllic getaways has never been easier. Step into the world of savvy travelers and prepare to explore new corners of the universe - all while staying within your budget!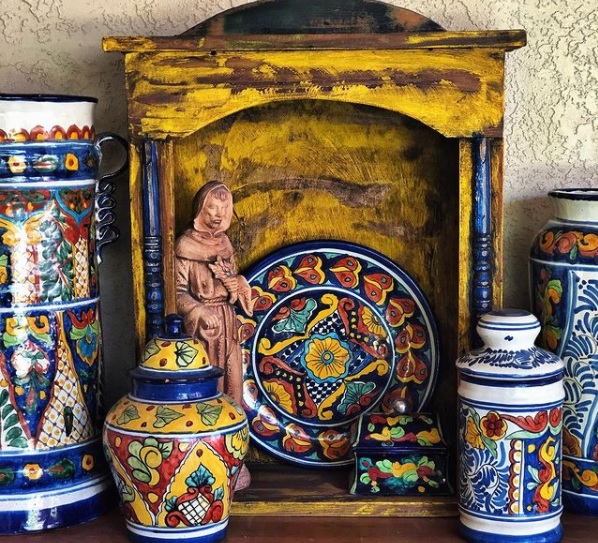 Seven Seas Travel of St Clair Shores, Michigan (Detroit Metro Area) can help you plan your dream vacation, including flights, hotels, guided tours, cruises, rental cars, and more. Seven Seas Travel has been in business since 1964. Seven Seas Travel offers a 24/7/365 live answering service. If you would like a quick quote, you can call Seven Seas Travel at (586) 775-7300 and press 1 for an immediate quote. Customer testimonials are available here.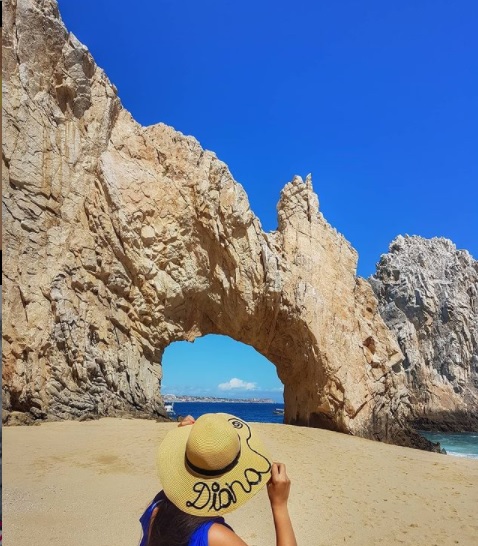 Importance of Reliable Customer Service
While finding great deals is important when booking travel arrangements online, it's also CRUCIAL to consider reliable customer service as part of the package. Unfortunately, things can go wrong during travel - flights get delayed or canceled, hotel rooms aren't ready on time, or rental cars break down. In these situations, having a responsive customer service team to help you fix the problem is essential.
Reliable customer service includes the travel agency's ability to handle unexpected situations during your trip, such as problems with a hotel booking, flight cancellations or changes in itinerary. A reliable brick and mortar travel agency or online travel agent should have 24/7 customer support and emergency assistance, ensuring that you are never stranded without help in an unfamiliar place.
They should also have contingency plans in place for unforeseen circumstances, such as natural disasters or political unrest. Seven Seas Travel maintains a live answering service which will pick up your calls 24X7X365 and relay them on to an on-call travel agent.
One way to ensure reliable customer service is to check online Yelp or Google reviews of how a travel agency handles customer complaints and issues. If there are consistently complaints about slow response times, lack of service or other poor customer service experiences, this may indicate that you should look elsewhere for booking your travel arrangements.

Another option is to call the online travel agency's or online travel agent customer service line before making a purchase to test out their responsiveness and helpfulness. A reliable agency will have a responsive team of representatives who can assist with any questions or concerns you may have before, during and after your trip.

Keep in mind that the quality of customer service may also vary depending on the type of travel arrangement you're booking. Booking a multi-stop international flight with several layovers may require more complex coordination than simply reserving a rental car for a weekend getaway or a simple hotel booking. So it's important to evaluate the type of travel arrangements you're planning and choose an agency or online travel agent with proven experience handling those types of bookings.

Reliable customer service is like having a trusted friend who can be there to offer support and guidance when things go wrong during your travels.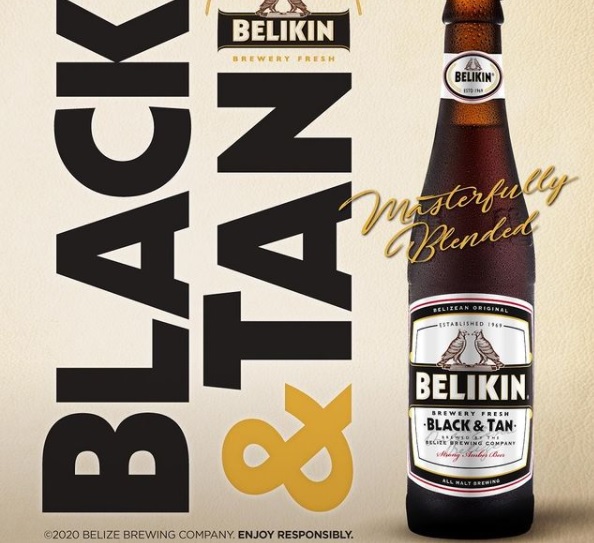 Evaluating Online Customer Reviews and Experiences
When it comes to booking travel, the experiences of other customers can be a valuable resource for making informed decisions. Most of the top online travel agencies (OTAs) or online travel agent provide customer reviews and ratings for a hotel booking, airlines, rental cars, and other travel providers. It's important to take these reviews with a grain of salt, however. Some may be biased, outdated, or not relevant to your specific needs.

Anecdotal evidence shows that reading through several reviews across different sites can provide a more well-rounded view of your options. For example, if you're trying to decide between two hotels in the same city, one may have a higher overall rating but more negative comments about noise at night. Another hotel may have a lower rating but consistent feedback about attentive staff and clean facilities.
To make the most of customer reviews, look for those that give specific details about their experiences. Comments like "great stay" or "terrible service" can be subjective and not offer any tangible information to help you make a decision. Instead, focus on reviews that discuss things like room cleanliness, location convenience, amenities offered and customer service responsiveness.
Be wary of superficial negative reviews which are based upon things such as the color of the bath towels at the resort or whether the waiter at the restaurant did not smile at us on Tuesday morning or the hotel was noisy when there was a large sales convention that was there at the same time.

It's also important to consider how recent the reviews are. A hotel or airline may have received glowing feedback five years ago but could have changed management or undergone renovations since then. If there are only a few recent reviews available for a travel provider and they are overwhelmingly negative, it might be worth considering other options.

Think of it like reading product reviews on Amazon - evaluating both positive and negative feedback can give you an idea of what to expect before making a purchase.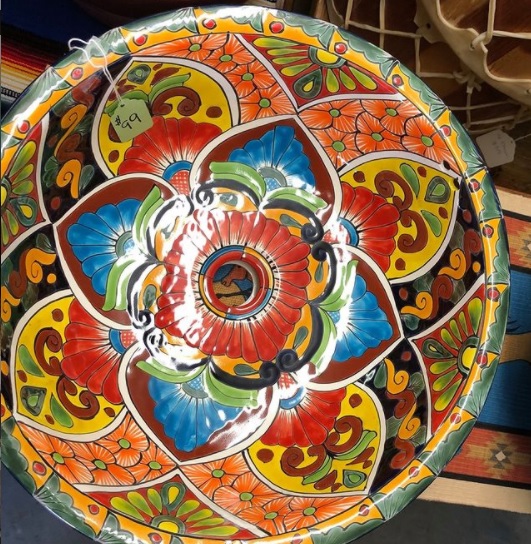 Identifying Top Online Travel Agencies
When it comes to selecting an OTA or online travel agent, the choices can be overwhelming. However, identifying the top-rated online travel agencies or online travel agent is crucial to ensuring a great travel experience.
There are many factors to weigh when identifying the best online travel agencies or online travel agent, such as ease of use, price comparison tools, and customer experience.

For instance, Booking.com offers one of the best trip planning platforms on the internet. It covers a vast range of offerings, including things as a hotel booking, flights, car rentals, vacation packages, cruises, and more. Its filtering system allows users to select the type of deal they are looking for, from budget-friendly accommodations to luxury hotels.
Moreover, Booking.com makes it easy for users to compare prices between different providers.
GET A CUSTOM QUOTE

On the other hand, Expedia is one of the oldest OTAs or online travel agent out there with a loyal user base. People like using their platform due to its massive inventory of properties and customizable travel bundles that allow users to save some money.

Another popular option is Agoda. The website has gained popularity over the years due to its extensive inventory of hotels (hotel booking) worldwide and large selection of reviews. What stands out about Agoda is its ability to cater to locals in Asia who often prefer using local payment methods and currencies.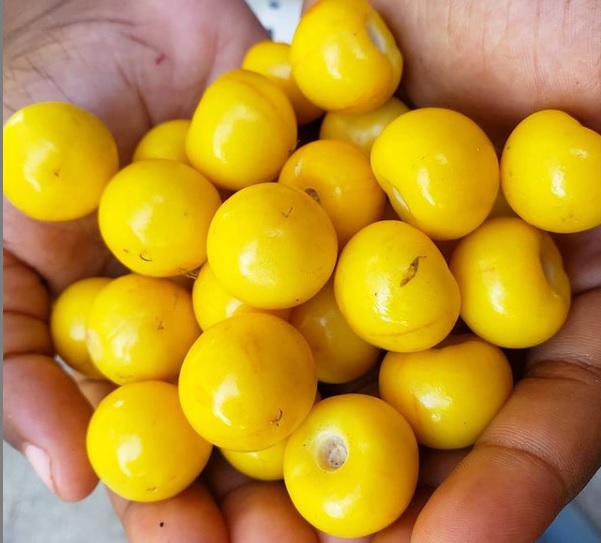 Popular Agencies for Leisure Travel
For leisure travelers in search of adventure or relaxation, there are several top-rated online travel agencies or online travel agent available at their fingertips. These OTAs offer amazing deals along with quality services, ensuring that you get a full experience during your travels.

One fine example is Skyscanner, where users can compare prices across airlines and hotel chains using a simple interface. They have lots of filters catering for different budgets and preferences, which makes it easier for travelers to choose according to their needs.

Hopper is also a great platform for people looking for a genuinely simple and effective travel app. It forecasts that hotels and flights will be cheapest with a 95% accuracy rate.

Kiwi.com has revolutionized the way travelers can plan their trips by using planes, trains, buses in combination. This allows flexibility and creativity in planning your travels regardless of distances.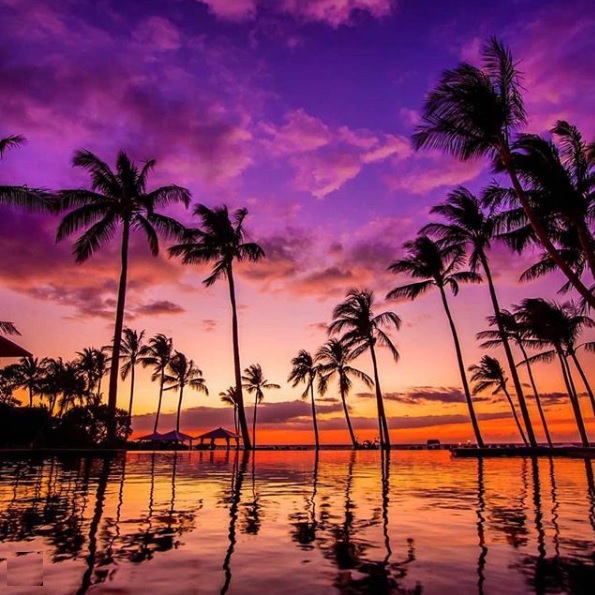 KLM Royal Dutch Airlines' OTA, Air France-KLM's "Transavia" operate exclusively on low-cost routes, which helps vacationers get more options while not having to break the bank.

Finally, Hotwire stands out for its ability to provide users with exclusive discounts on last-minute deals that include hotel rooms (hotel booking), flights, and car rentals. This website has become popular among travelers who want flexibility and quick access to good deals.

With many online travel agencies or online travel agent available today, OTAs offer tools that help travelers save time and money they used to put into researching individual components like flights, rental cars & hotels.
Online travel agencies (OTAs) or online travel agent provide a convenient and cost-effective way for leisure travelers to plan their trips. Skyscanner, Hopper, Kiwi.com, Transavia, and Hotwire are among the top-rated OTAs that offer various features catering to different needs and budgets.
These platforms help travelers save time and money by providing access to exclusive deals on flights, hotels (hotel booking), and car rentals. By using OTAs, travelers can focus on enjoying their trip without having to worry about the logistics of planning.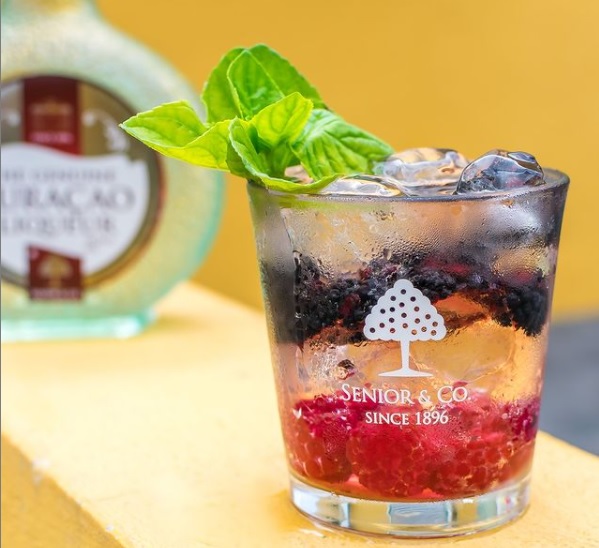 Top Choices for Business Travel
When it comes to business travel, time and convenience have become even more important than leisure trips. Luckily, many OTAs or online travel agent offer solutions specifically designed for corporate travel needs.

For instance, TravelPerk is one of the top choices for business travelers. This platform boasts a user-friendly interface that simplifies the booking process without compromising customization. Users can easily track their expenses and create personalized travel policies while being able to seek support through the app's chat feature or by reaching out via phone or email.

SAP Concur is another popular option, offering an all-in-one solution for expenses, invoicing, and booking. Its system integrates with popular tools like Salesforce and Slack, which can make it a seamless choice for businesses that value productivity. Moreover, this platform has a robust risk management feature that prioritizes traveler safety.

For business executives looking for premium services and personal attention, MyCWT might be a great selection. This OTA or online travel agent provides access to exclusive perks like airport lounge passes and dedicated agents in case of emergencies – similar to how first-class air travel adds comfort and luxury options.

Ultimately, determining the best choice will help businesses with specific requirements for their travels get the most value.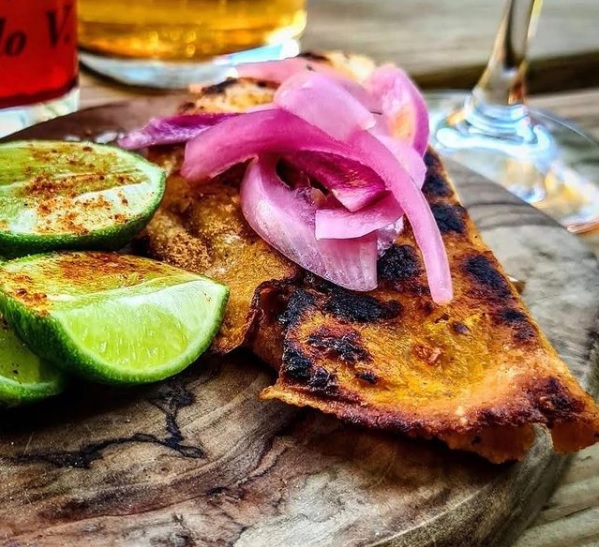 Features of the Best Online Travel Agencies
When choosing among OTAs or online travel agent, features like price comparisons and personalized offerings are essential elements to consider.

Price comparison tools empower users to choose from various options from different providers based on specific criteria like dates or amenities. This feature allows travelers to identify the best deals available in real-time across airlines' entire networks.

In addition to price comparison tools, several online travel agencies have integrated filters that allow customers to pinpoint detailed preferences like hotel room views or transportation types. These filters can make searches more efficient and help users tailor their trips to their specific needs. An example of this kind of customization is Airbnb's Pandemic Safety Practices filter.
GET A CUSTOM QUOTE

Personalization can also allow for a better overall travel experience. Many platforms not only offer localized recommendations for activities or restaurants, but also use technology to identify preferences based on previous bookings, social media data, and other factors. This personalized approach can give travelers deeper insights into the destinations they are visiting.

Expedia's rewards program exemplifies a smart personalization strategy. By logging in to an account, users earn points with each purchase that eventually unlock tiered benefits like free upgrades and exclusive offers. The model incentivizes repeat business while providing discounts for returning customers.

Ultimately, finding the perfect platform for one's travel needs will depend on numerous factors influencing individual preferences. A thorough review of features and options available among OTAs or online travel agent will likely yield the best investment-optimized outcome.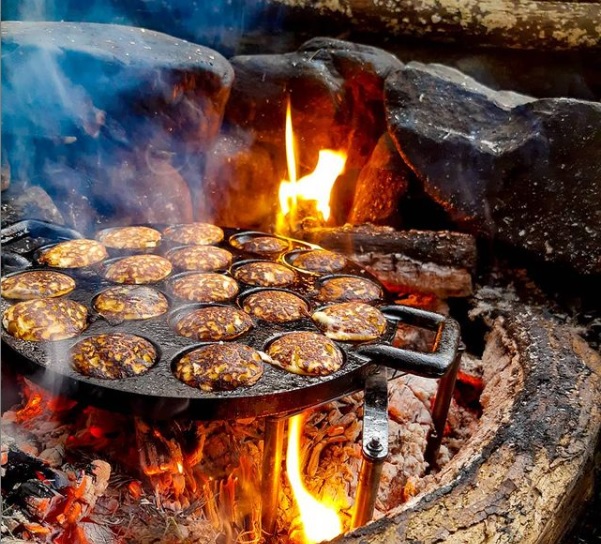 Price Comparison Tools and Discounts
When it comes to finding great travel deals, price comparison tools and discounts are essential features of OTAs or online travel agent that you should keep an eye out for. With so many options available on the market, it can be challenging to find a deal that meets your budget without compromising on quality.

Thankfully, the best online travel agencies offer various tools that help you compare prices and services between different providers, ultimately helping you save money on your trip. For instance, Booking.com allows users to filter search results by price, star rating, location, property type, and dozens of other criteria that can help them find what they need quickly.

Kiwi.com is another OTA or online travel agent that provides discount vouchers and alerts its users about sudden drops in airfare rates. With their groundbreaking technology, customers can seamlessly book connecting flights from different airlines to create optimal routes at lower prices. Moreover, Hopper predicts flight prices with up to 95 percent accuracy rates, enabling you to plan ahead and save money on airfare.

While booking through OTAs or online travel agent can help you secure better deals than booking directly with airlines or hotels, it's important to be cautious about hidden fees and read terms and conditions beforehand. Some OTAs may charge extra fees for credit card payments or change and cancellation policies; therefore, make sure to compare final prices before making a reservation.
Nonetheless, using OTAs' or online travel agent pricing tools can be advantageous for travelers looking for affordable options that meet their preferences. But what if you're looking for more than just low prices? This is where personalization and localized offerings come into play.
Personalization and Localized Offerings
The best OTAs or online travel agent aim to provide seamless, personalized customer experiences by tailoring their offerings according to each user's needs and preferences. Whether that's suggesting destinations based on past search history or offering customized travel packages, personalization has become a crucial factor in making online travel bookings satisfying.

For example, Booking.com uses Artificial Intelligence (AI) to analyze user data and provides personalized recommendations based on their past searches, ratings, and preferences. It also offers travelers the option of filtering their search results with specific requirements to help them create their ideal trip itinerary, such as the availability of breakfast or pet-friendly hotels.
In addition to customization, localized offerings are also gaining popularity among travelers interested in immersing themselves in local culture while traveling. The best OTAs or online travel agent offer up-to-date information about local events and activities that reflect the authenticity of their destination.
For instance, some people like Local is an OTA or online travel agent that promotes cultural tourism by connecting travelers with locals who provide unique experiences for visitors through cooking classes, workshops, and guided tours.

The feeling of being lost in translation can be frustrating when trying to plan a trip to a foreign country. However, with OTAs or online travel agent like Skyscanner, you'll never have to struggle with currency conversions again. By using local currencies and providing local measurements, Skyscanner ensures that travelers are presented with prices that are accurate and relevant to them.
GET A CUSTOM QUOTE

Ultimately, personalization and localized offerings are game-changers in helping travelers find better deals by giving them more control over trip planning while fostering a genuine connection between them and their destinations.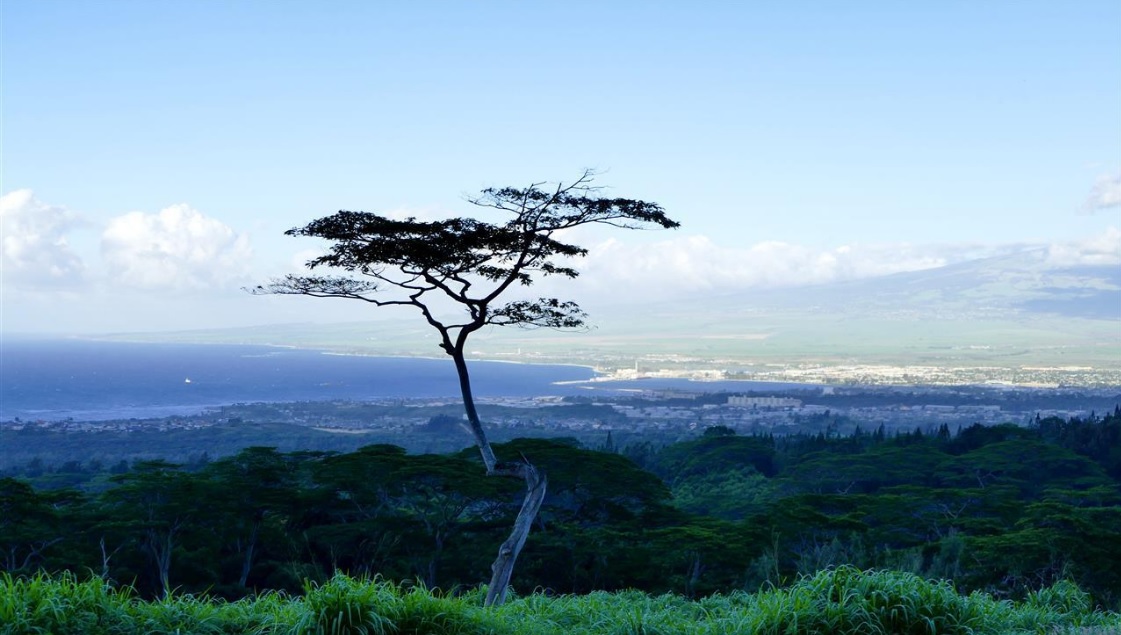 Finding the Best Travel Deals
Finding the best travel deals can be a daunting task, but OTAs or online travel agent make it easier by offering comparison tools and discounts. The first step is to decide on your travel dates and destination. Flexibility with dates can lead to significant savings, especially if you're booking at the last minute.

Comparison tools are essential when looking for travel deals. Most online travel agencies provide users with the option to compare prices for airlines, hotels (hotel booking), and car rentals. This allows travelers to find the lowest rates possible for their desired itinerary. For instance, Skyscanner is an excellent option for budget-conscious travelers as it offers a simple interface that compares prices across different travel categories.
Another way to increase savings is by bundling your reservations. Most OTAs or online travel agent offer discounts when travelers book flights, hotels (hotel booking), and rental cars together. For example, Expedia and Booking.com offer package deals that save customers hundreds of dollars on their trip.
A friend of ours once booked a family vacation through a major OTA or online travel agent that offered bundling discounts. By booking their flights, hotel (hotel booking), and car rental together, they saved over $500, which they used to plan more activities and sightseeing adventures during our trip.

In addition to bundling discounts, many OTAs or online travel agent offer rewards programs that can earn users points towards future bookings and other benefits such as room upgrades or early check-in. For example, Booking.com recently launched its Genius loyalty program that offers members exclusive discounts and perks like free breakfast at select hotels (hotel booking).
GET A CUSTOM QUOTE

Some people argue that booking directly through hotels or airlines can save even more money than using an online travel agency. While this may be true in some cases, using OTAs or online travel agent provides added convenience and features like comparison tools and rewards programs that can ultimately lead to substantial savings.

Now that you know some general tips for finding the best travel deals, let's dive into more specific tactics and strategies for scoring savings.
Tips and Tricks for Scoring Savings
1. Use Fare Alerts: Signing up for fare alerts notifies you when the price of a particular flight drops. This allows you to book your trip at the lowest possible price. Hopper is an excellent app that uses algorithms to predict when flights will be cheapest.

2. Look for Promo Codes and Coupons: Many online travel agencies offer promo codes and coupons that can save you anywhere from 5% to 50% on your reservation. Sites like RetailMeNot and Honey can help you find these discounts.

3. Book During Off-Peak Seasons: Traveling during off-peak seasons, such as during the winter or shoulder season, can lead to significant savings on flights, hotels, and activities.

4. Don't Overlook Alternative Accommodations: While hotels are undoubtedly convenient accommodations, alternative options like Airbnb or HomeAway can provide unique experiences and often have lower rates.

Finding the best travel deals is like a treasure hunt - it requires diligence, strategy, and creativity. By using comparison tools, bundling reservations, signing up for fare alerts, and booking during off-peak seasons, travelers can save hundreds of dollars on their trips.

For instance, according to a survey conducted by Expedia, travelers who booked their vacation package (flight + hotel (hotel booking)) two weeks in advance saved over $100 compared to those who planned their trip less than two days beforehand.

While finding travel deals requires effort and patience, booking through online travel agencies provides added benefits like rewards programs and customer service support that make the process more manageable.
GET A CUSTOM QUOTE

Now that we've reviewed some tips and tricks for scoring savings on your next trip, let's conclude by discussing the importance of reliable customer service when booking through online travel agencies.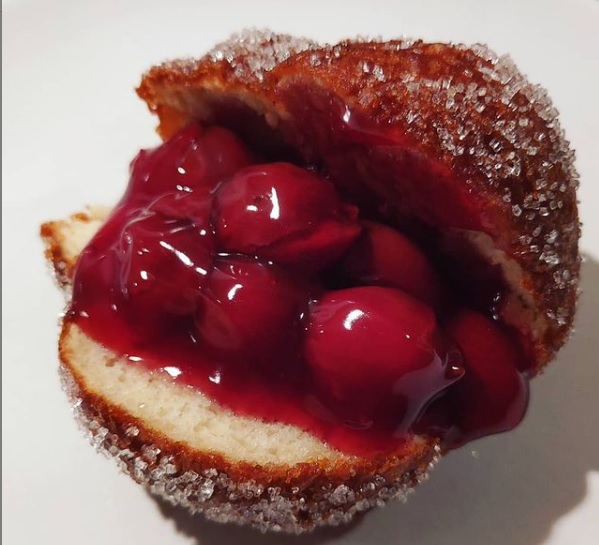 For other travel agency articles of interest, please check out some of other articles:
Travel Agency Near Me Open Now
International Travel Agency Near Me