St Thomas, U.S Virgin Islands

Click to Call
St. Thomas, the gateway isle of the U.S Virgin Islands in the Caribbean. Home to breathtaking views, velvety beaches, and spectacular snorkeling spots great for any vacation day trip. Founded by Danish settlers in the 1600s, this island is full of historic buildings, a busy cruise port, and lots of rum to enjoy all the pirate stories.
Busy or quiet, the beaches are perfect, with no jellyfish insight making the sea even more enjoyable. Something that makes St. Thomas an even more desirable vacation spot is no need for a passport to visit. As a U.S territory, American citizens only need a valid I.D to enter the island.
That means you could travel from Washington, D.C, New York, or California with as little as your driving license and enjoy all the beauties St Thomas has to offer.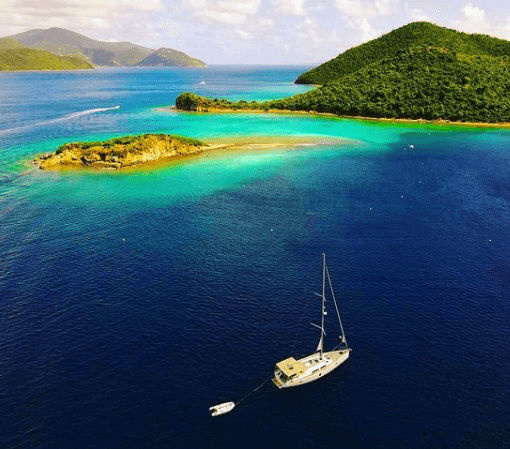 Things To Experience in St Thomas, U.S Virgin Islands
There are lots to see and do in St. Thomas, so don't forget your camera to snap some photos of the amazing memories you make. Information on all the wonderful sights is below, giving you an idea of what areas should not be missed!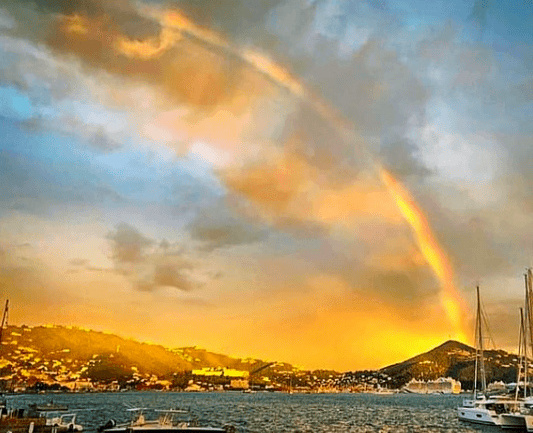 Charlotte Amalie
Charlotte Amalie is the largest city found in the United States Virgin Islands. Most popular for its amazing shopping center, upscale shops, underwater safaris, and ecotours. A former pirate paradise, Charlotte Amalie is now home to beautiful historical sights such as the Lutheran Church erected in 1793, the green Legislature Building, and the bright red Fort Christian dating back to the 17th-century.
It is an easy place to enjoy on foot, apart from the 99 step staircase built from Ballast bricks from the old ships visiting with goods from their voyages in Europe.
St Thomas Skyride
There are no better views of St. Thomas than at the St. Thomas Skyride, a must-visit destination on any vacation to the island. Across from the Havensight dock, you need to take a small tram ride 700 feet above sea level from the Skyride base.
Cameras should not be forgotten as every day in St. Thomas is a picture-perfect day, especially when you're at the summit, Paradise Point. At Paradise Point, you can sit back and relax with a Bailey's Bushwhacker, one of the open-air bar's signature drinks.
If you're feeling a little peckish, enjoy a light bite, and there's no better way to cool down than sipping on one of the frozen drink specialties available. The St. Thomas United States Virgin Islands have lots to offer, and the Skyride should not be missed.
Devil's Triangle Golf Course
The Devil's Triangle golf course lives up to the name, a deceptive course that isn't the biggest, with spectacular views and worth playing at least once. This course is a real challenge, and unless you're a real target man, you're probably not going to shoot your best game.
If having a golf caddie is your thing, sorry, you're on your own on this course, but the more than friendly staff make up for this back at the clubhouse.
The first hole is a par four that has a tiny green, so precision is needed. Enjoy calming ocean scenes from the second and third hole, with the rest of the course boasting spectacular mountain views of the island.
Food and Drink
With tours and tastings, the delicacies of St Thomas can be enjoyed in plenty of ways. Frenchtown brewing company is the only 3 barrel nano-brewery in all of the Virgin Islands located on the small fishing village of Frenchtown St. Thomas.
Stop by for a seasonal taste of their succulent craft beers or a tour of the entire brewery, where you can enjoy a refillable stainless steel growler perfect for brews on the beaches.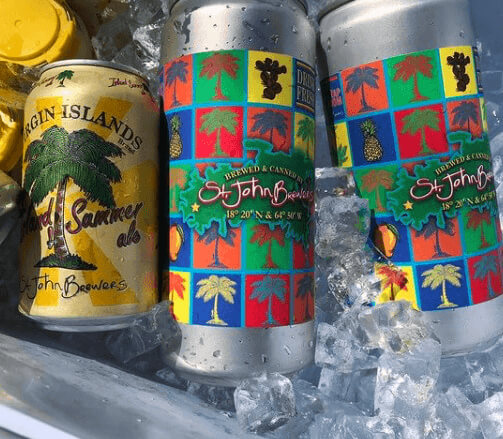 There's nothing better than the local cuisine found on the island of St. Thomas when it comes to food. Enjoy local favorites such as potato stuffing, red grout, fritters, and kallaloo. All of these mouth-watering foods can be enjoyed on the flavors of St. Thomas food tours, perfect for all foodies out there with a love of Caribbean menus.
Duty-Free Shopping
If you come accustomed to the kind of food and drink you are receiving in St Thomas, there's no need to worry. You can bring up to 6 bottles of local rum, so be sure to try them out and decide your favorite. You can enjoy duty-free shopping up to a limit of $1,600, giving you more than enough ways to spend and enjoy your hard-earned dollars in St Thomas.
Snorkeling
One of the top activities in St Thomas is snorkeling. There are loads of different options such as kayak snorkeling, with a guide, or on a boat snorkel tour. If the open seas are not your thing, there are lots of beaches on St. Thomas offering amazing snorkeling experiences.
For lovers of sea turtles, snorkeling is a must. With a strong population in the area, there is a high chance that you're going to enjoy the majestic nature of these amazing reptiles. Other sea dwellers such as crabs, squids, stingrays, fish, conch, and plenty of coral reefs are here to be found in St. Thomas.