Cruise to Hawaii: Experience Paradise on a Cruise
Embarking on a cruise to Hawaii, the Aloha State, can feel like slowly opening a door to paradise. Imagine being out on your private balcony, basking in the warm tropical sun with a hint of sweet hibiscus in the air. You're leaning against polished teak railings with an exquisite cocktail in hand and watching as a chain of emerald islands studded in an azure-hued Pacific start to poke over the horizon. Truly, dreams have nothing of the surreal beauty this journey offers!
In this article we'll take you from vision to voyage, guiding you through everything a Hawaiian cruise adventure has to offer. Because Mother Nature's artistry in Hawaii is not something to be merely Googled but voyaged upon and savored every nautical mile of the way.
No need to book flights or worry about packing and unpacking items multiple times as you travel between islands!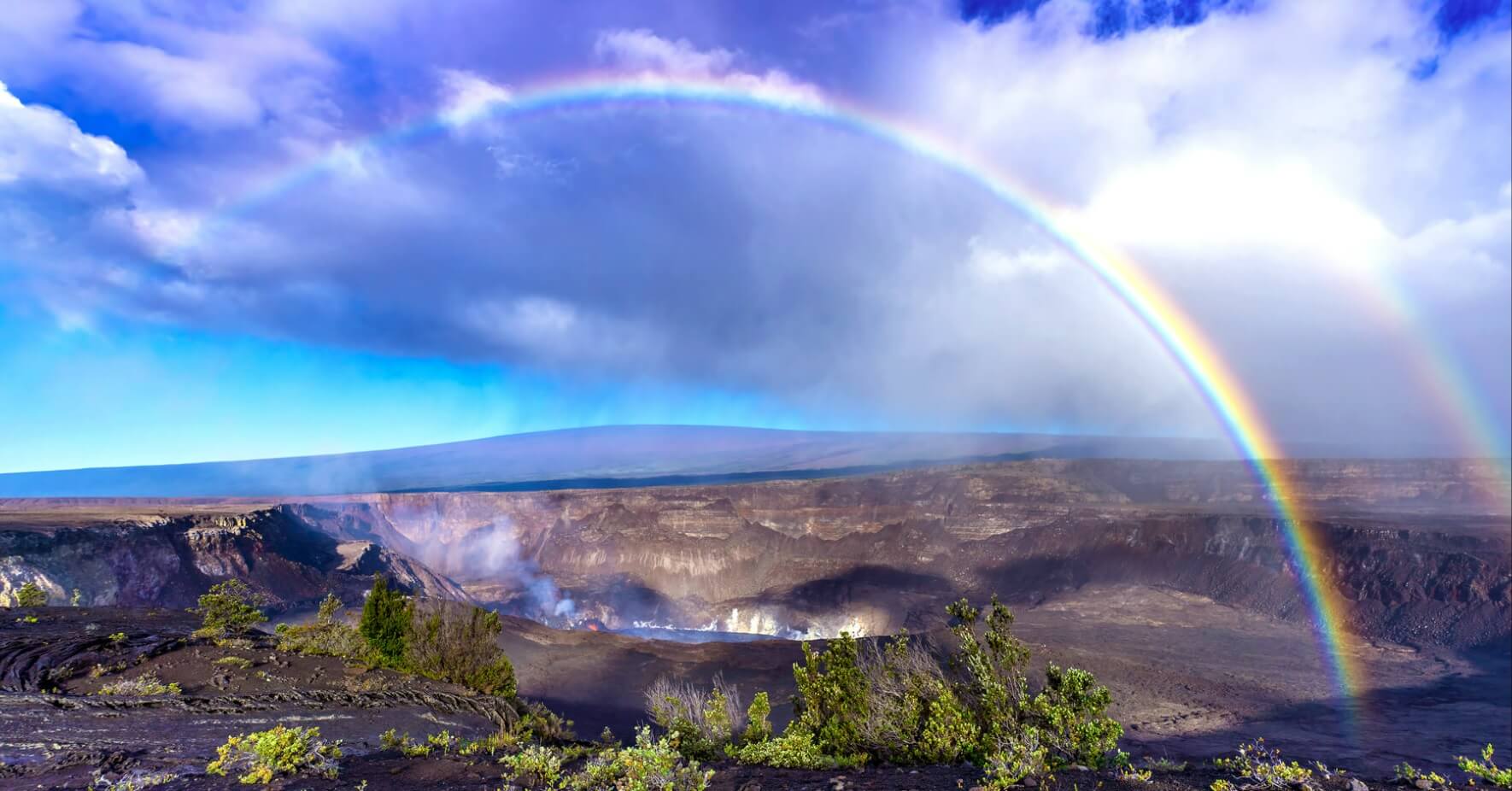 IF you are in need of immediate assistance, please call using the button below and ask for our cruise specialist, Ms. Lynette Richardson.

Click to Call
Seven Seas Travel of St Clair Shores, Michigan (Detroit Metro Area) can help you plan your dream vacation, including flights, hotels, guided tours, cruises, rental cars, and more. Seven Seas Travel has been in business since 1964. Seven Seas Travel offers a 24/7/365 live answering service. If you would like a quick quote, you can call Seven Seas Travel at (586) 775-7300 and press 1 for an immediate quote. Customer testimonials are available here. Seven Seas Travel is a leading cruise travel agent.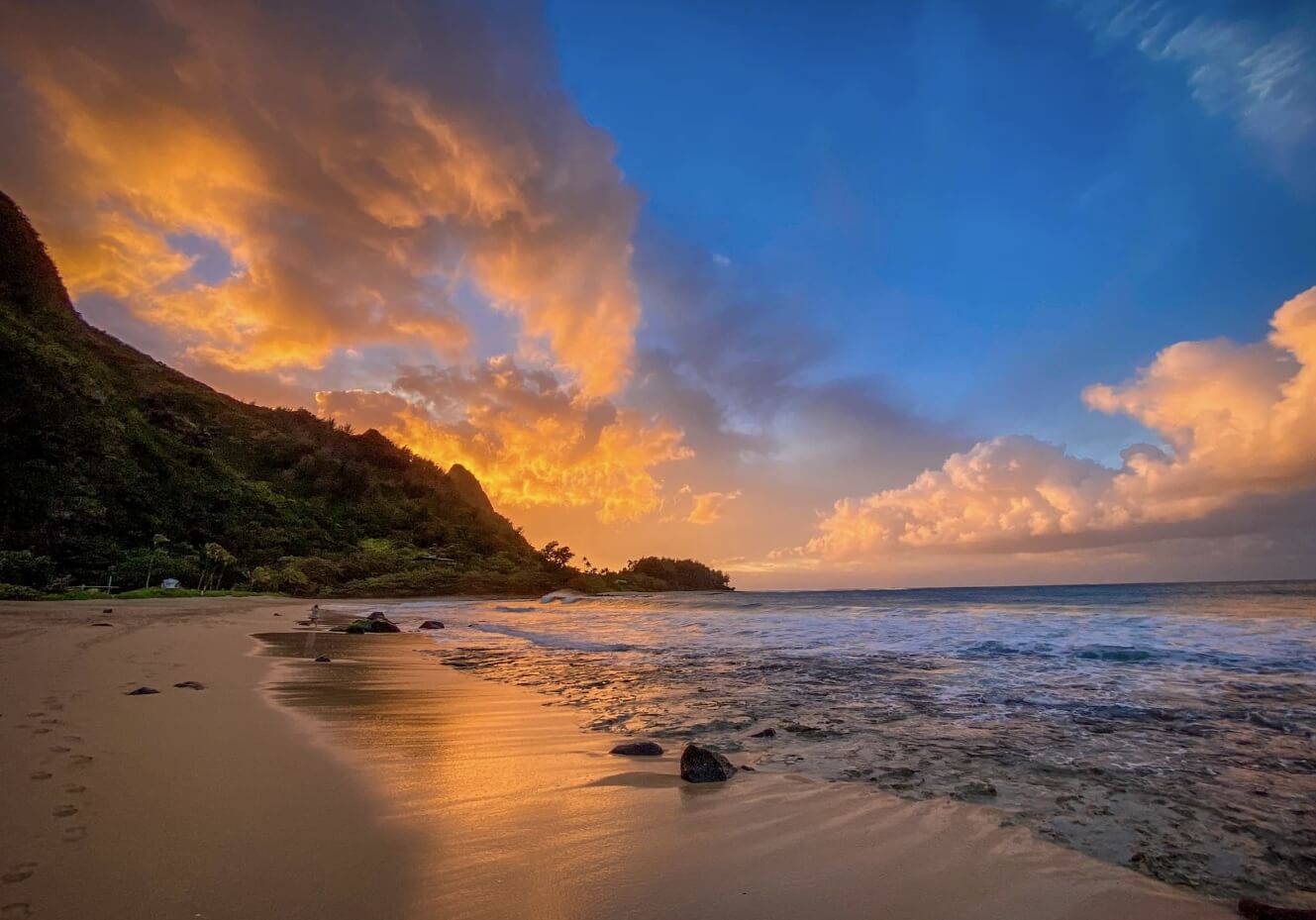 Seven Seas Travel offers a 24/7/365 live answering service. If you would like a quick quote, you can call Seven Seas Travel at (586) 775-7300 and press 1 for an immediate quote. Seven Seas Travel agency offers a wide range of travel-related services, including vacations, cruises, guided tours, group travel, flights, student travel, honeymoon registries, and travel insurance.
Experiencing Hawaii via Cruise
Picture yourself on the deck of a luxurious cruise ship, enveloped in the cool ocean breeze, as you sail towards Hawaii. You don't have to imagine it because taking a cruise to Hawaii is an experience unlike any other. With its beautiful landscapes and unique culture, Hawaii is one of the most sought-after vacation destinations worldwide. And what better way to tour Hawaii's many islands than on a cruise?
Embarking on a cruise to Hawaii offers an immersive experience that incorporates the best of both worlds. On-board entertainment and luxurious accommodation provide travellers with an opulent escape from reality, while stops at each port offer breathtaking views and opportunities for adventure at every turn. Once aboard, passengers can relax and enjoy all the amenities offered by their chosen cruise line while taking in splendid panoramic views of the Pacific Ocean.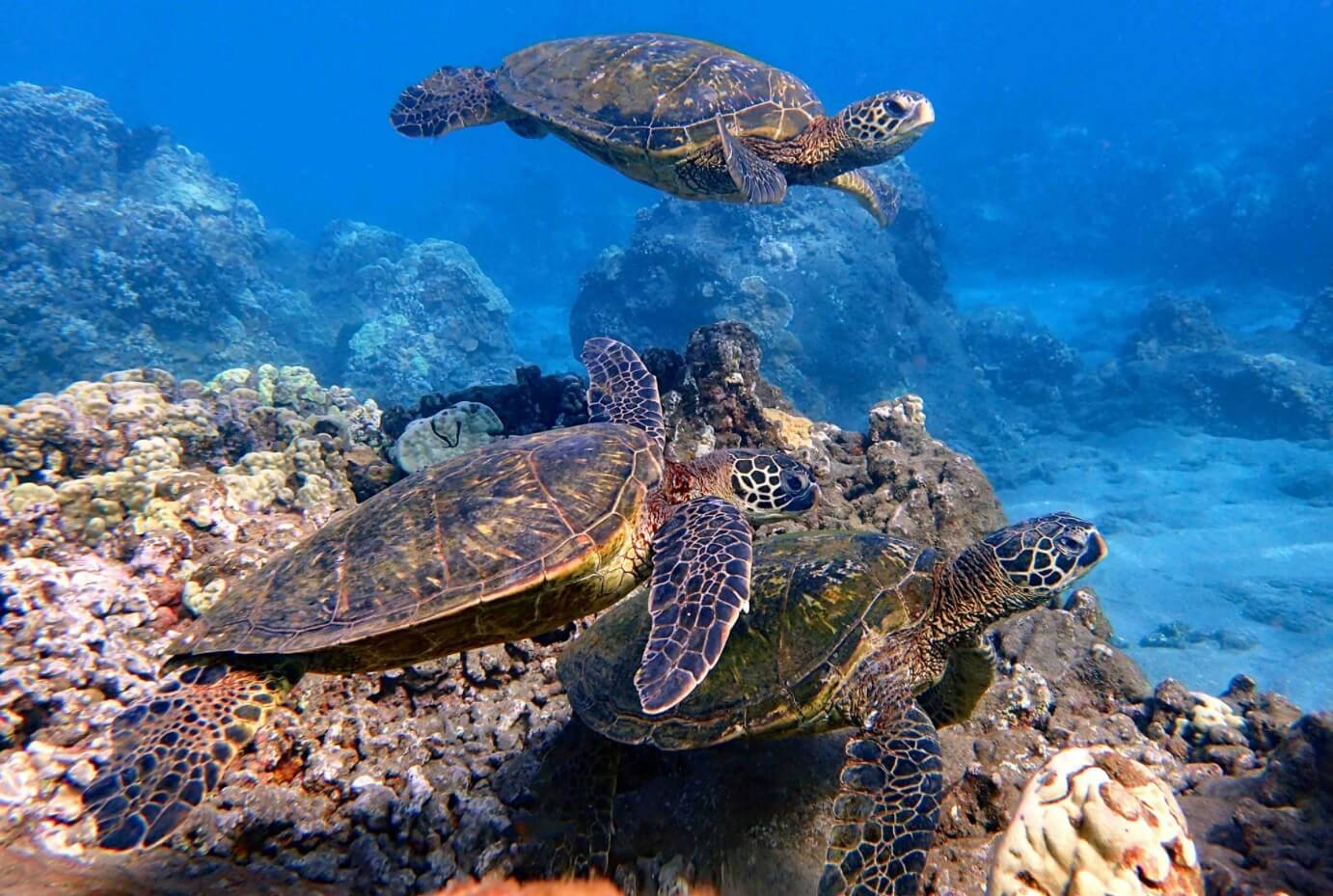 The perks of cruising through Hawaii on a cruise ship are many, but one of the greatest advantages is that passengers get to explore multiple Hawaiian islands in one trip without any additional transportation costs. Docks take you right into the heart of each island, giving you ample time to explore historic landmarks, witness breathtaking scenery and engage in one-of-a-kind experiences.
For instance, you might:
1) Dock at Honolulu on the island of O'ahu and visit Pearl Harbor or hike up Diamond Head Crater for a sweeping view of Waikiki Beach. While on the island of O'ahu, you might venture out to the North Shore to visit the Waimea Botanical Garden and then have lunch at the various shrimp food-trucks, such as Fumi's or Giovanni's.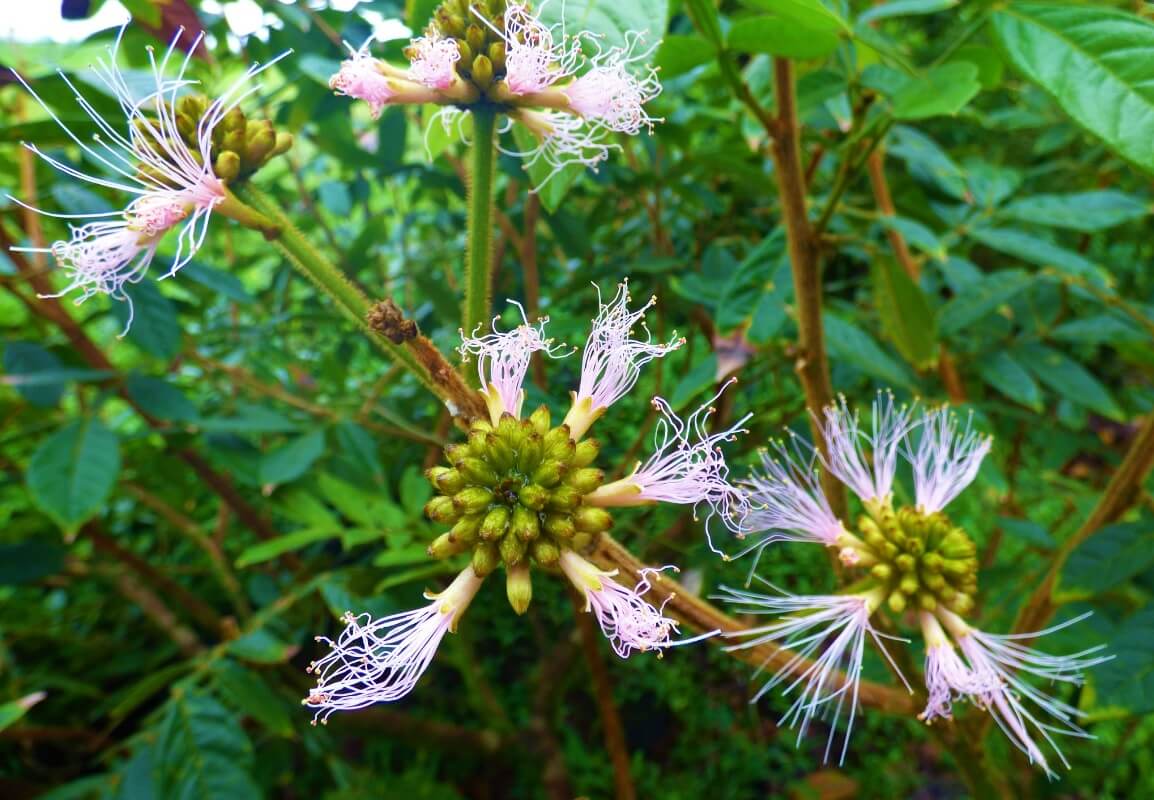 2) Then board your luxurious floating hotel again to continue sailing - perhaps heading towards Maui to see Lahaina town's history-filled streets or watching whales breach off the Lahaina coast. While on the island of Maui, you can take a sunset tour to Haleakala which takes you on an adventure to explore the majestic, striking, panoramic views of Mount Haleakala as the sun sets when the weather is just right and as the sky paints a colorful serene background.
3) After your tour of Haleakala, you can visit the Molokini Crater & Turtle Snorkel located at Kahului on the same island of Maui. Molokini, a crescent moon-shaped islet located less than three miles off Maui's southern coast is all that remains above water of a volcanic crater that resulted from an eruption some 200,000 years ago. Weather permitting guests make a second stop to swim and snorkel at Turtle Arches. Keep an eye out for Hawaiian green sea turtles!
4) Perhaps a scenic coastal drive is to your liking? Try the Road to Hana (Kahului) on Maui. Sit back and enjoy the sights along the famed Hana Highway without having to navigate the twisting, curving road yourself. With an expert driver at the wheel, you won't miss any of the incredible scenery of lava cliffs, tumbling waterfalls, the rugged northern coastline, lush hillsides of feathery ferns and trees laden with tropical fruits.
The most important thing is that there is never a shortage of things to experience on your Hawaii cruise.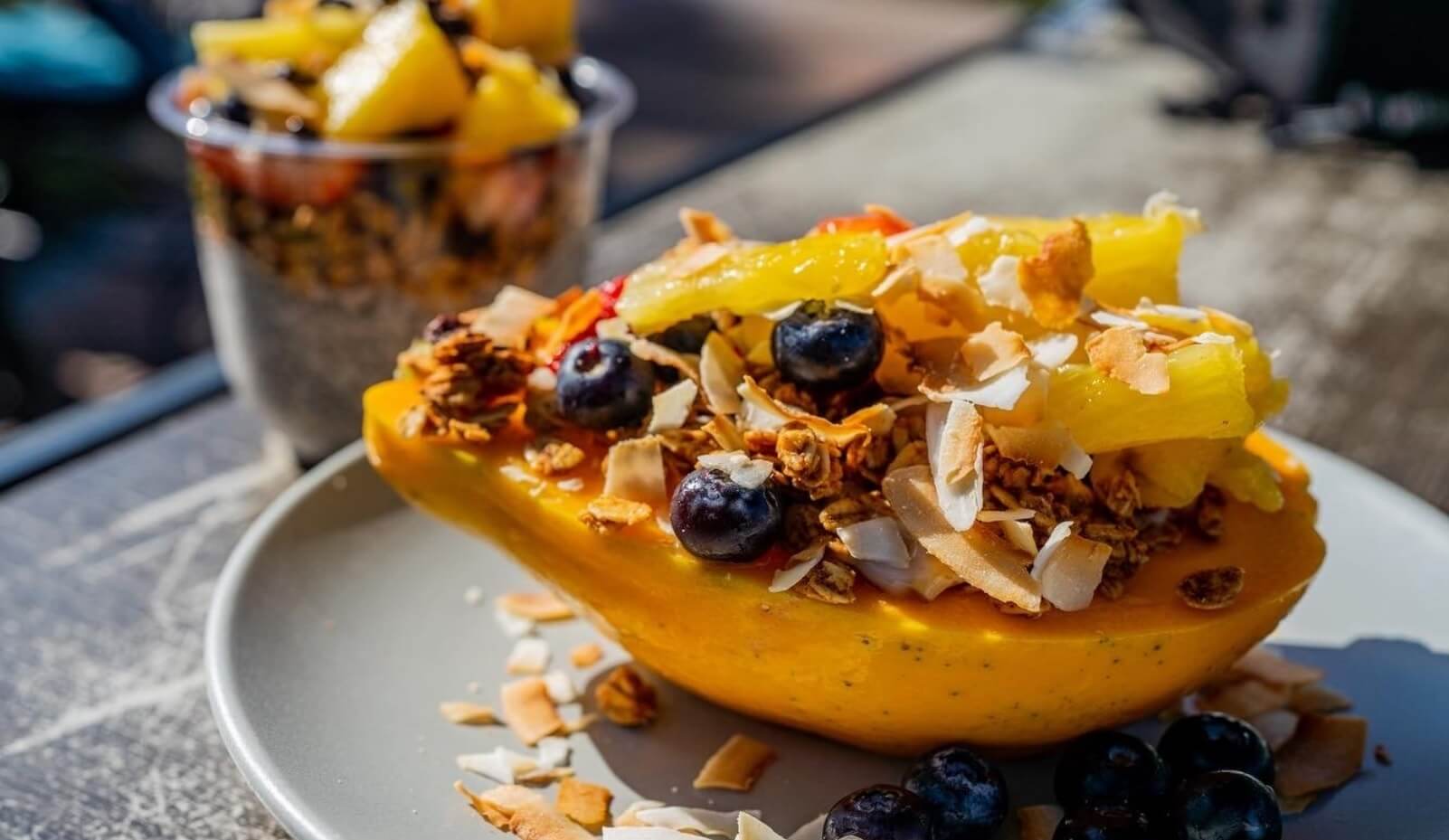 Basic Cruise Fares: What Is included, What Is Not
Before you purchase your cruise, please be aware that the basic cruise fare only includes basic food and beverages plus shows plus your cabin. To complete your cruise vacation booking, you will need to add port and regular fees, gratuities, airfare, transfers from an airport to/from port to airport. Extras after that include beverage packages for alcohol-based beverages, cruise insurance, speciality dining, excursions, and WI-FI on some cruise lines.
Beware of flashy advertisements which show only the (basic) "cruise price" as that is not the full price you are going to pay.
To lower costs, some cruise lines offer discounted airfares that can save you 10-25% on airfare that you would purchase from outside suppliers. Airfare in peak season can be quite expensive, so it is best to book as far ahead as possible, 11 months ahead. Cruise insurance should be purchased as that will cover you if you miss a flight or your flight is late and you miss your cruise.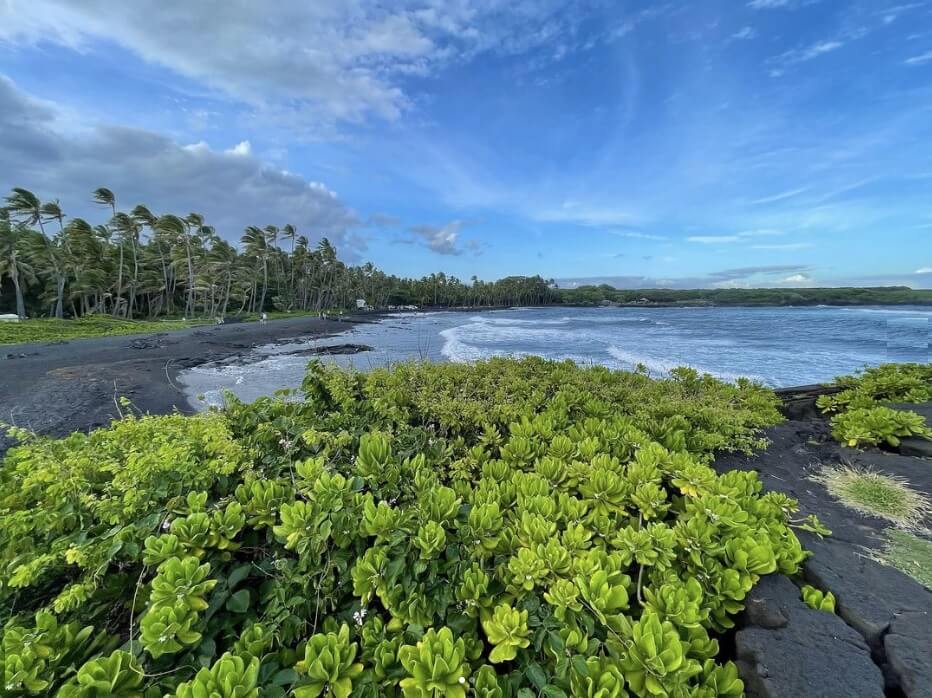 Last, some cruise lines such as Princess Cruises now offer packages that will cover WI-FI, gratuities, and beverages. Known as Princess Plus or Princess Premier fares or service, these fare classes offer the cruise customer a chance to save some money on some things that they are going to use during the cruise. Princess Plus or Princess Premier is usually significantly less expensive than adding the individual pieces together.
On many cruise lines, beverage packages that include alcohol-based beverages can often run $60-$140 per day per passenger.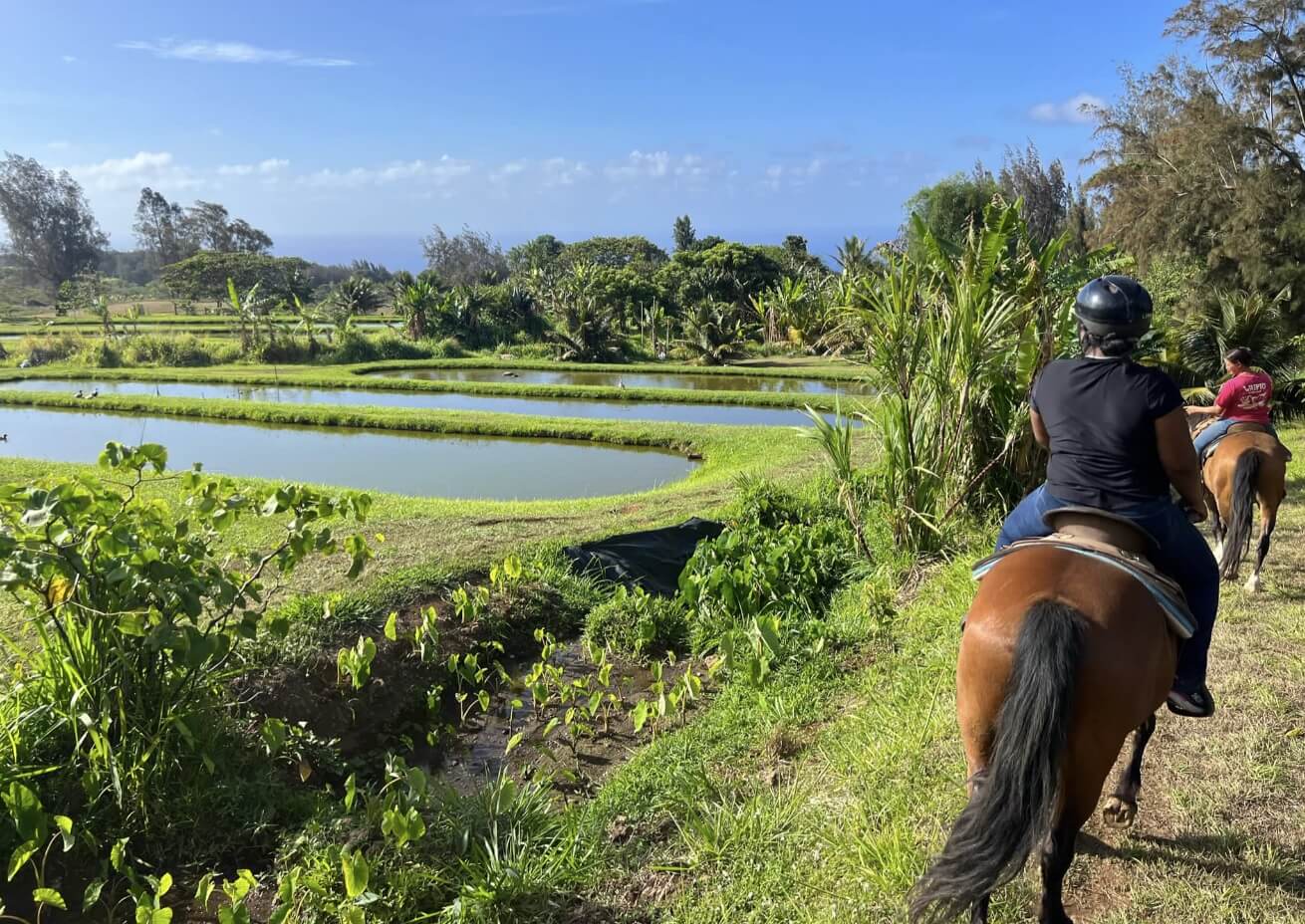 Highlights of a Cruise Journey
A journey through Hawaii via cruise line is an idyllic vacation full of memorable moments and unforgettable sights. From postcard-worthy waterfalls and lush green valleys to sun-kissed beaches, the islands of Hawaii offer a visual feast to its visitors.

One of the most significant highlights of a Hawaii cruise is that it provides travellers with the opportunity to discover the different islands and the many exotic locations each has to offer. Visitors can explore extinct volcanic craters, hike through tropical rainforests or even take a helicopter ride for a bird's eye view of the island's spectacular scenery.
As you sail past each island on your cruise ship, it's almost as if you're flipping through pages of a storybook. The scenic vistas unfurl before your eyes, making for an immersive experience of Hawaii's fascinating natural history.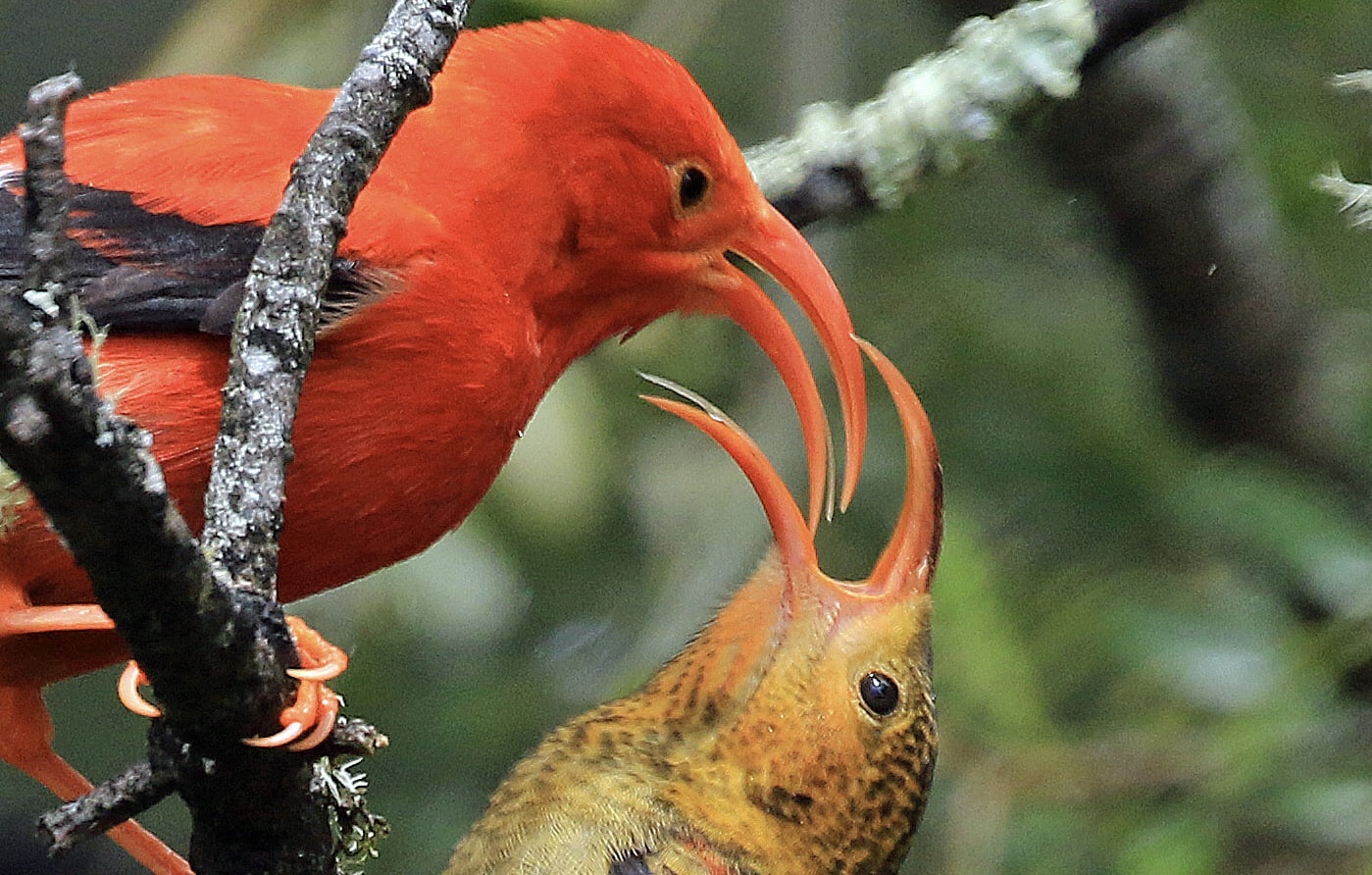 If you choose a smaller vessel, this also offers you the chance to visit more remote areas that aren't accessible by larger ships. For instance, on the Garden Island of Kauai, visitors can follow in the footsteps of Hollywood stars by visiting secluded beaches on Poipu that have been frequently used as movie locations. Perhaps a boat tour of the Nā Pali Coast on Kauai and the Nā Pali Coast State Wilderness Park might be of interest?
These are just some examples of why taking a cruise in Hawaii is such an incredible way to experience this breathtaking destination.

In addition to having their fill of natural beauty and adventure during shore excursions, guests also get spoiled on board. Be pampered with spa treatments right at sea while enjoying culinary delights from top chefs who use local ingredients to create unique dishes inspired by Hawaii's palate. As you'll see in the next section, these culinary delights are just one of many unique activities that cruise ships offer aboard a cruise ship heading towards paradise.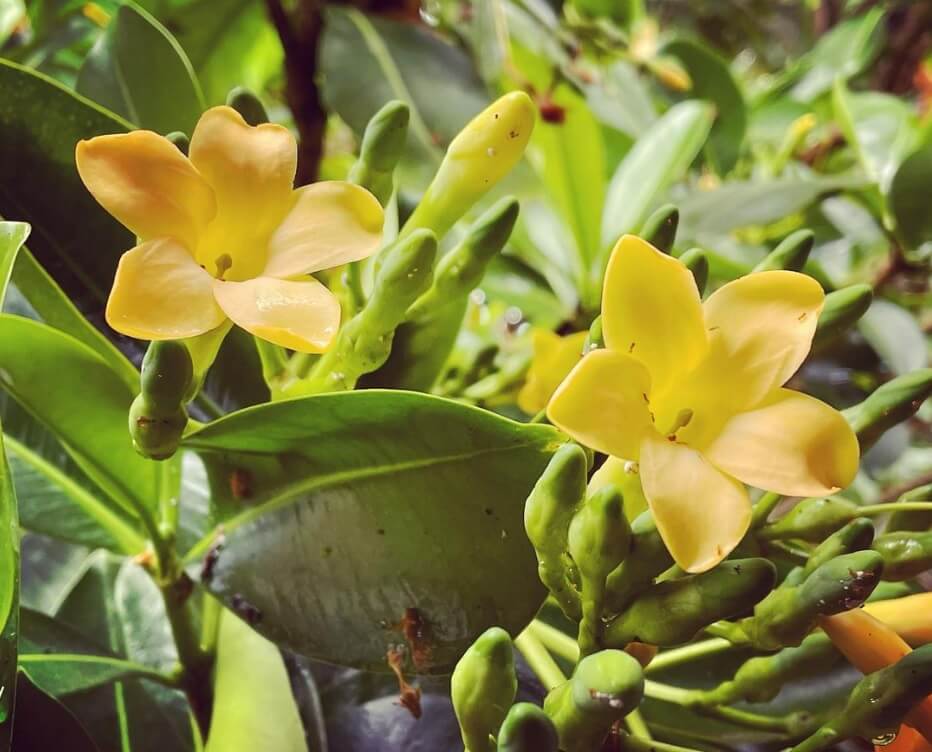 Unique Onboard Activities
A cruise to Hawaii offers visitors an unforgettable experience both on and off the ship. While exploring the beautiful island chain is undoubtedly a highlight, the onboard activities available are just as impressive and worth exploring. From culinary adventures to spa treatments to thrilling entertainment options, there's no shortage of unique activities to enjoy during your time at sea.
For foodies, onboard culinary classes and demonstrations offer a chance to learn from master chefs while enjoying delicious cuisine. Many cruises feature world-renowned chefs who host signature restaurants onboard, providing guests with exclusive dining experiences they won't find anywhere else. Whether you want to brush up your cooking skills or just enjoy some delicious food, there's something for every palate.
Similarly, onboard spas provide a luxurious escape, allowing guests to unwind and relax while taking in stunning views of the ocean. Treatments range from traditional massages and facials to more unique offerings such as acupuncture and reflexology. The spa's tranquility will soothe your mind, body, and soul as you indulge in relaxation.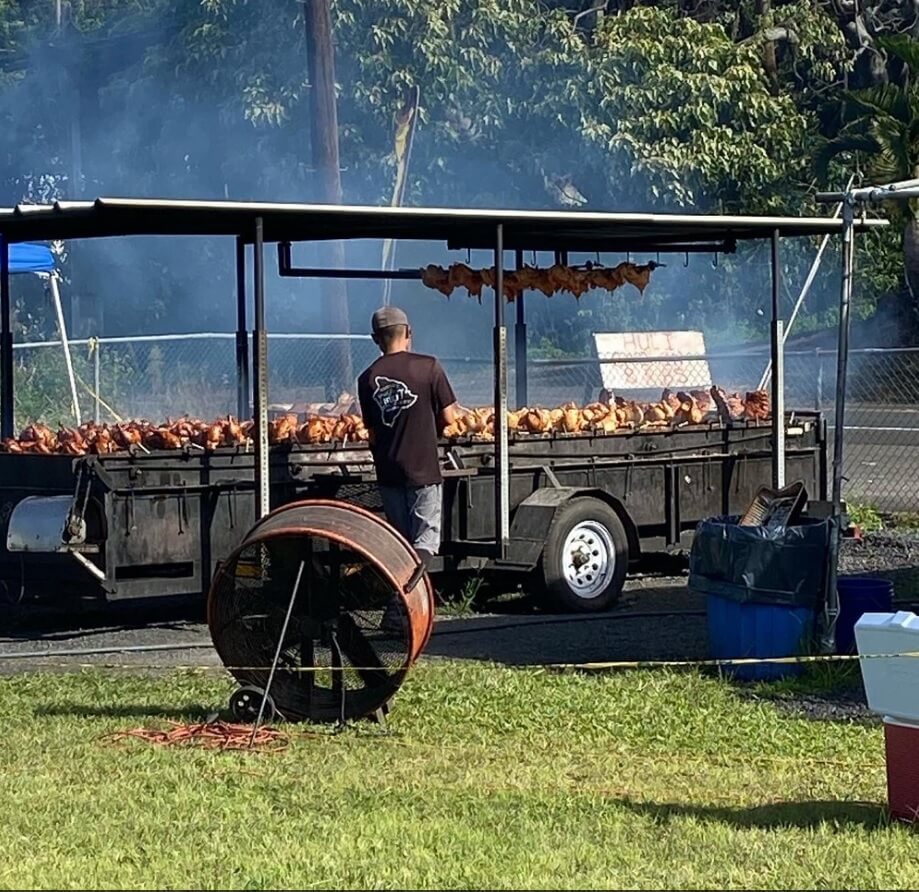 Thrill-seekers can satisfy their adrenaline cravings with onboard activities like rock climbing walls or waterslide parks. For families looking for kid-friendly options, many cruises offer fun-filled daily activities in kids' clubs or arcades for safe fun quality time together.
Whether you're seeking an active adventure or a more relaxing indulgence, ships offer plenty of onboard activities catered to individual preferences.
According to Cruise Lines International Association, approximately 10.8 million Americans embarked on cruise vacations in 2022; of these, around 3% chose Hawaii as their destination.

A market research conducted in 2022 shows that seven major cruise lines (Carnival, Holland America, Norwegian, Princess, Royal Caribbean, Crystal, and Celebrity) offer more than 50 different itineraries for a Hawaiian getaway annually.

Tourism data from Hawaii indicates that almost 90% of all cruise passengers to the island state participate in organized shore excursions, contributing significantly to the local economy.

A cruise to Hawaii is an incredible experience that offers both on and off-ship attractions. While exploring the stunning island chain is a highlight, don't forget to explore the exciting onboard activities available. From culinary adventures to spa treatments to thrilling entertainment options, there are plenty of unique activities to enjoy during your time at sea.

Whether you're a foodie looking for new culinary experiences, someone who needs some down-time in a luxurious spa, or seeking adrenaline-filled adventures like rock climbing walls or waterslide parks; there is something for everyone's interest. The luxury ships offer plenty of onboard activities catered to individual preferences, making it an unforgettable experience for all.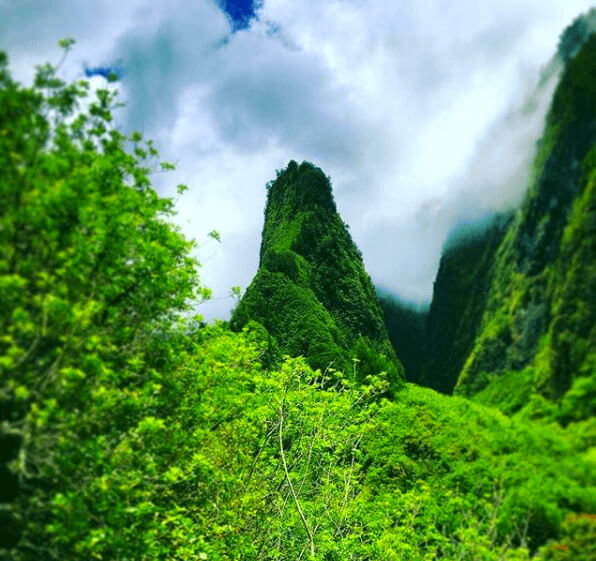 Discovering Hawaii's Natural Wonders
One of the most compelling reasons travelers choose Hawaii is its natural beauty - pristine beaches, towering volcanoes, majestic mountains, lush rainforests - all beckoning adventure seekers. A cruise is the perfect way to explore everything Hawaii has to offer while providing a comfortable base from which you can experience it all.

Excursions during the stopovers will offer a chance to take in some of Hawaii's natural wonders and meet with the locals, allowing visitors to experience Hawaiian culture along with taking in breathtaking views. For instance, snorkeling and scuba diving are popular excursions for exploring coral reefs that abound with marine life, including colorful fish and sea turtles. You can swim under waterfalls and explore lush rainforests on a zipline adventure or by hiking through the dense jungle.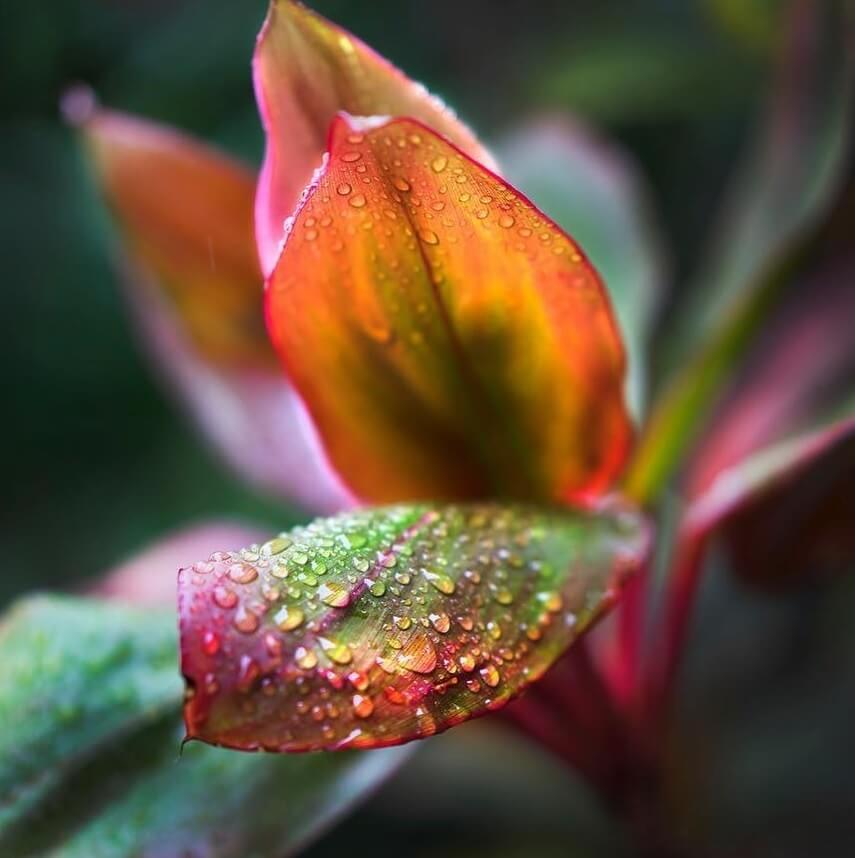 The Big Island of Hawaii is home to the world's most active volcano, Kilauea, situated in Hawaii Volcanoes National Park, which provides opportunities for geological exploration—stunningly beautiful hikes. Also, one can grab a glance of the planet's most significant astronomical observatory at Mauna Kea. There's no shortage of sites to see - Molokini Crater offers excellent snorkeling; Waimea Canyon allows you to take in stunning vistas from its lookout points; while Akaka Falls offers a splendid display of cascading waterfalls surrounded by lush vegetation.
One significant advantage of seeing Hawaii via cruise as compared to staying on an island is that one can enjoy different locations without dealing with driving or getting around, since one visits multiple island locations during a single trip. However, sticking only to cruise-organized excursions might limit visitors' discovery space or prevent them from experiencing Hawaiian food delicacies offered on shore.

Click to Call
Multiple options come with selecting excursions when your ship is docked in each port, passing on exciting experiences available both on board and off-board.
Excursions and Sightseeing Opportunities
One of the best things about a cruise to Hawaii is that it offers numerous opportunities for sightseeing and excursions. You can explore the islands' natural wonders, visit sacred cultural sites and national parks, enjoy water sports, and much more.

One must-do excursion is visiting Hawaii's famous volcanoes, which are known for their eruptive activity and scenic beauty. You can take a tour of Hawaii Volcanoes National Park, hike to see the lava flows up-close (if safe to do so), or helicopter over the volcanic landscape for a breathtaking aerial view.
Another great option for nature lovers is visiting the Nā Pali Coast on Kauai and the Nā Pali Coast State Wilderness Park. This rugged coastline boasts towering sea cliffs, emerald valleys, cascading waterfalls, and secluded beaches that are only accessible by boat.

If you're interested in history and culture, consider going on a trip to Pearl Harbor in Honolulu. This national historical site offers visitors a chance to see where World War II began for the United States with exhibits on the attack on Pearl Harbor.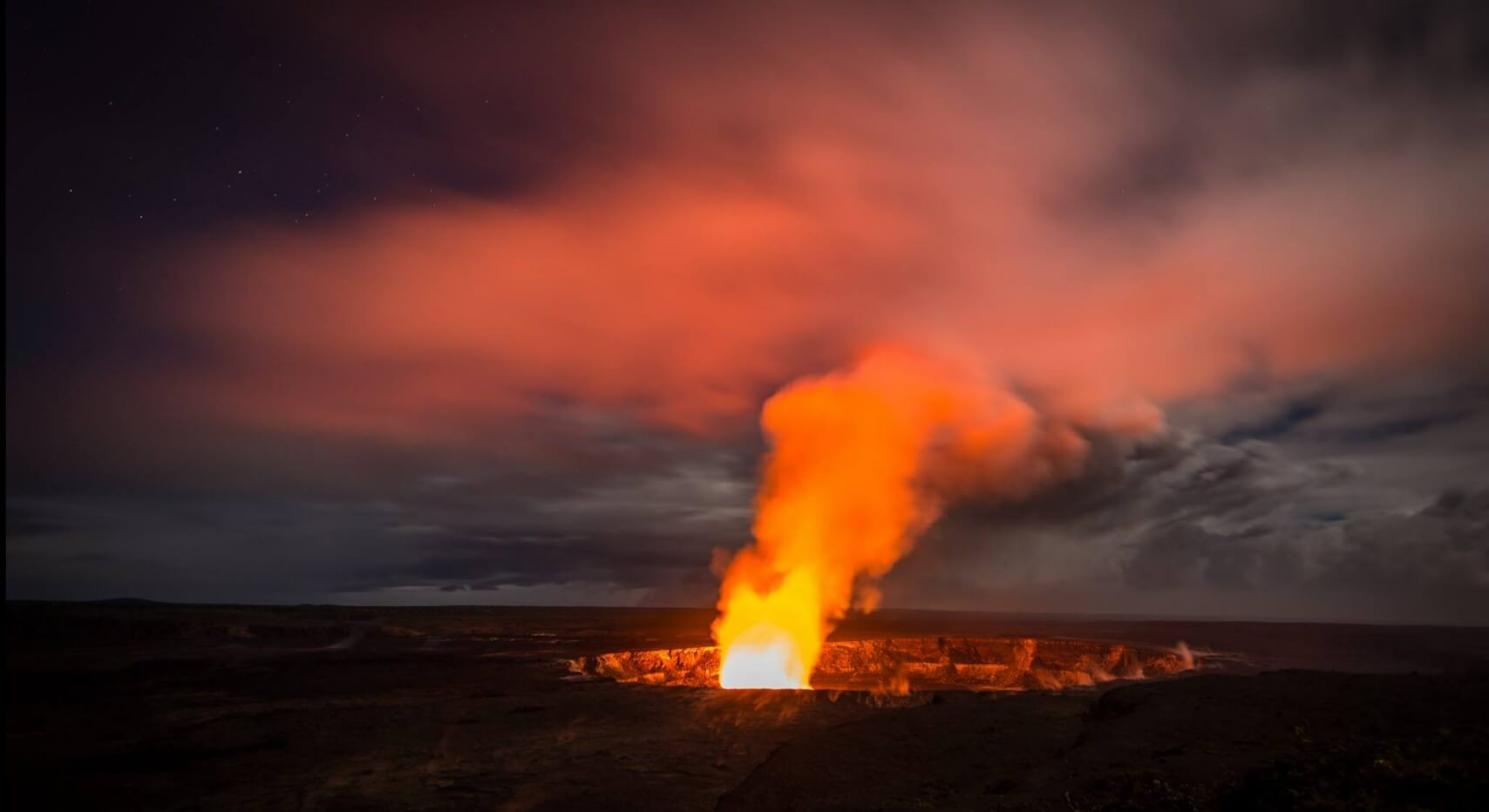 For those interested in marine life, Maui offers some of the world's best whale watching between December and April. Sail out to sea to experience these majestic creatures close up while learning about their natural habitat from expert guides.
One of our fondest memories from my Hawaii cruise was when we went kayaking along Maui's Hana Coast. The scenery was stunning as we made our way through calm waters teeming with colorful fish. We even spotted sea turtles swimming nearby!
GET A CUSTOM QUOTE

With so many options available, it's essential to plan your excursions and activities before boarding your ship.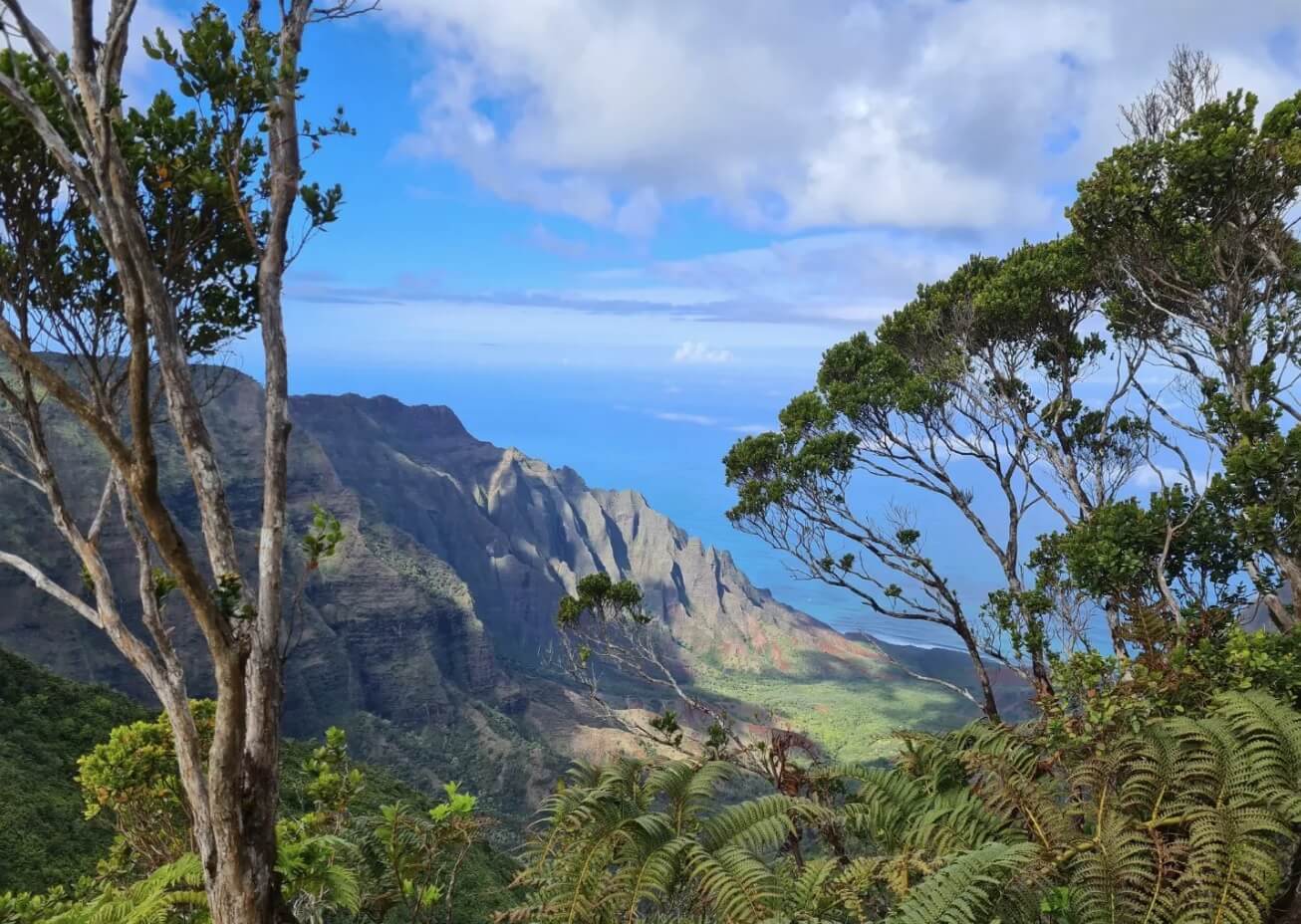 The Allure of Hawaii's Unique Culture
Aside from its natural beauty, Hawaii is also known for its distinct culture: one that has been passed down through generations. From lei-making traditions to hula dancing performances, there are plenty of opportunities to experience the Aloha spirit woven into every aspect of the Hawaiian lifestyle.

Hawaiian cuisine offers a melting pot of flavors that reflect its diverse cultural heritage. Some must-try dishes include poke (raw fish salad), kalua pig (smoked pork), haupia (coconut pudding) and, of course, shave ice (a refreshing dessert made with shaved ice and flavored syrup).
When it comes to entertainment, the ancient tradition of hula dancing is one of Hawaii's most iconic cultural exports. You can attend Hula performances on board your cruise or watch dancers perform at a local Luau. For a true Polynesian Hawaiian cultural experience, be sure and visit the Polynesian Cultural Center, a family-centered cultural attraction and living museum located in Laie, on the northern shore of O'ahu. Another cultural treasure is the Byodo-In Temple, located in the Valley of the Temples Memorial Park in the town of Kahaluu, O'ahu.
Moreover, Hawaii's unique language is another aspect that sets this place apart. The Hawaiian language has only 13 letters but has evolved over time and is a testament to the history of its people. Many English words have even made appearances in colloquial Hawaiian conversations, creating a one-of-a-kind mixture.

To fully immerse yourself in Hawaii's culture, take part in onboard activities such as ukulele lessons, lei-making classes or even try your hand at hula dancing.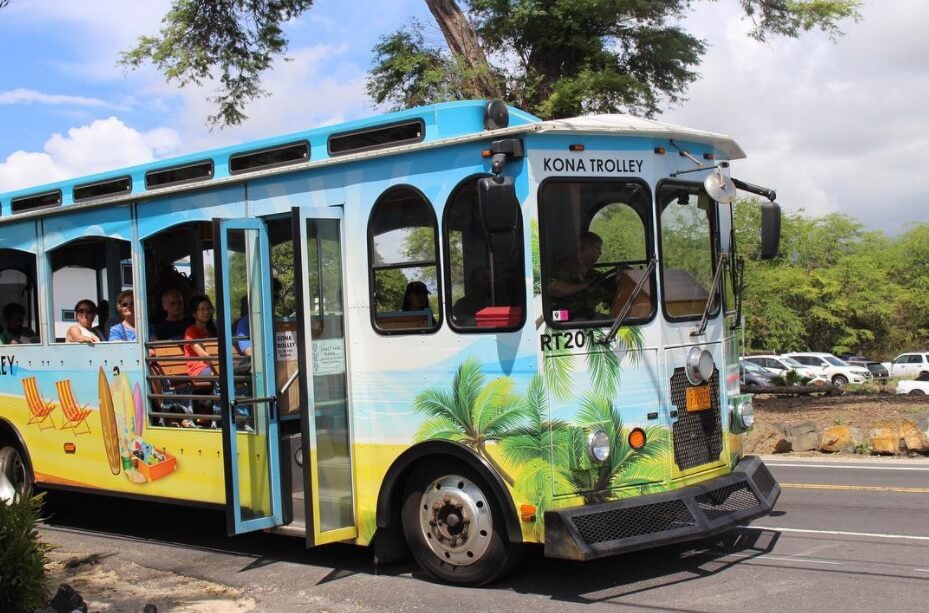 Selecting Your Hawaii Cruise: Which Cruise Line?
Factors to Think About
Choosing the perfect cruise to Hawaii can be a daunting task, given the number of options available.
1) First consider your budget and how long you'd like to travel. Keep in mind that longer cruises usually stop at multiple Hawaiian destinations, while shorter cruises may only visit one or two islands.

2) Another factor to consider is the departure port and itinerary. Some cruises to Hawaii depart from California ports, like San Francisco and Los Angeles, while others start from Seattle or Vancouver. Additionally, pay attention to the itinerary and which Hawaiian islands are included. For example, some cruises may focus more on Kauai and Maui, while others may spend more time around Honolulu.

Click to Call

3) Please take into consideration onboard activities and amenities. Do you want a ship with a large variety of dining options or do you prefer a more intimate setting? Are you interested in adventurous shore excursions or relaxation on-board? Different cruise lines cater to various styles of travelers, so it's essential to do your research beforehand.
4) Ship size and style can play a significant role in the quality of your experience. With a smaller ship, you can get into shallow bays and coves that larger ships can't reach, providing unique experiences like whale watching or sea turtle encounters. On the other hand, larger ships offer amenities like multiple dining options, spacious accommodations, and varied entertainment options. It's all about finding the right balance for your personal preferences and budget.
Cruise Lines
Carnival Cruise Lines
One example of a great cruise line option for Hawaii is Carnival Cruise Line. They offer an affordable 15-day roundtrip cruise to Hawaii from Long Beach, CA, that visits four Hawaiian islands: Maui, Kona, Honolulu, and Kauai. This cruise also offers plenty of onboard activities and amenities for guests of all ages.
NCL Cruises
NCL Cruises offers a very popular 7 day Hawaii inter-island cruise departing from Honolulu, O'ahu on the Pride of America, which stops in Honolulu, O'ahu; Kahului, Maui; Hilo, Big Hawaii; Kona, Big Hawaii; Nāwiliwili, Kaua`i; and then back to Honolulu, O'ahu. Norwegian offers 90 Shore Excursions to choose from during the weeklong cruise.
A big advantage of the NCL Cruises is that it offers "Hawai'i Ambassadors" who give accurate, in-depth lectures throughout the cruise. Among their topics: Local Hawaiian arts & crafts classes, lei making, Hula and Tahitian dance lessons, Hawai'i's mythology and legends, the migrating whales, whose path takes them past the islands (especially near Maui) and the Hawaiian language (which, unlike most languages, has far more vowels than consonants).
If you want to explore beyond the ports of call, we recommend the NCL Cruises' O'ahu Cruisetour. This Cruisetour provides an authentic Hawaiian experience you will never forget.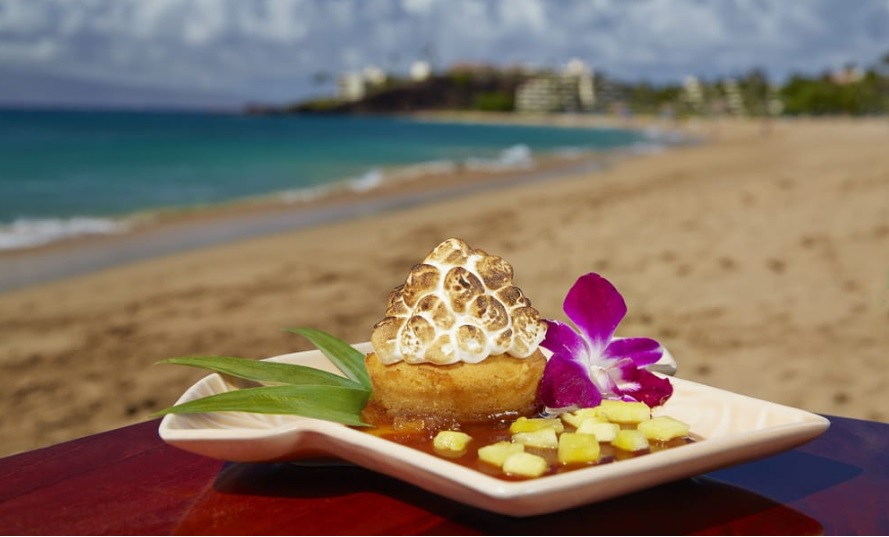 Princess Cruises
For those looking for a more luxurious experience, there are premium cruise lines like Princess Cruises that offer immersive experiences throughout the Hawaiian Islands. Their "Best of Hawaii" voyage features nine ports-of-call across four islands in sixteen days. In addition to the stunning natural sites seen on most Hawaiian cruises, this experience also includes onboard cultural activities like lei-making classes and hula dancing lessons.
Celebrity Cruises
We sailed on the Celebrity Eclipse that goes on an 11-night cruise that starts in Honolulu, Oahu and visits Lahaina, Maui; and Kona and Hilo, Hawaii. Then we sailed for 5 days to reach Victoria and Vancouver, Canada. The Eclipse overnights in Honolulu and Lahaina.
The ship is beautiful, clean, and well maintained. We are big fans of live music and really enjoyed the live music in the Grand Plaza nightly and the Production shows in the Theater. An entertainment highlight was the headline show featuring "The Drums of Polynesia". Polynesia and Hawaiian dancers and songs were brought to life in this amazing performance. The 8-year old hula dancer stole the show!
On this cruise we chose to do a 6-night speciality dining package. We had dinner three nights in Tuscan Grill and the food and service were outstanding. We also had dinner three nights at Murano's and, as always, the food and service were excellent. We had breakfast every day and lunch most days in the Oceanview Cafe and the food and service was good.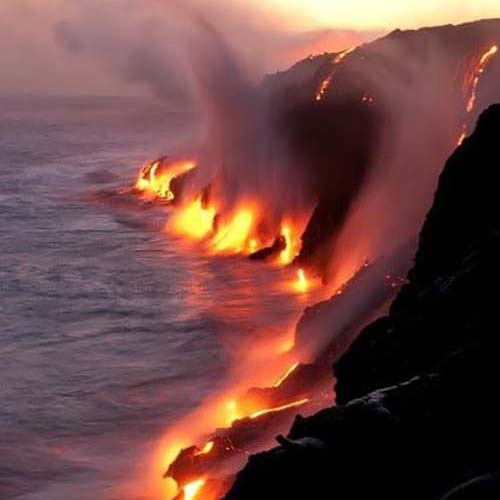 Some notable ports of call include Lahaina, where we chose to do the Best of Maui's Hidden Treasures excursion. On this tour, we visited McGregor Point overlook, the historic Makawao Town (lunch included), Ho'okipa Beach Park (wind surfing and sea turtles), took a nature walk at Hoolawn Valley, and visited a Maui Tropical Plantation.
On Kona, the Big Island, we took the Gold Coast and Cloud Forest Tour (4 hours). This tour explored Kona's natural treasures including hiking through the Cloud Forest Sanctuary, touring the Mountain Thunder Coffee Plantation, and visiting Kaloko-Honokohau National Historic Park.
On Hilo, the Big Island, we elected to go on the Volcanoes National Park and Tastes of Hawaii excursion. We visited beautiful Rainbow Falls. In the Park, the small group tour took us on a short hike in the rainforest including walking thru the Lava Tube (4 flights of stairs), a short hike to view the Halema'uma'u crater (Kilauea Caldera), and a stop at the Volcano Historic House.
Holland America Cruises
Holland America offers some epic 35- to 51-night cruises round trip from San Diego. These Hawaii cruises are best for those who have the time to enjoy leisurely ocean crossings on either end of the trip. Holland America also offers a 17-Day Circle Hawaii cruise from Vancouver or San Diego.
The Holland America Koningsdam is a very pleasant experience. Many paintings and colorful attractions, from bars to music venues to dining areas. Dining choices are many and the Main Dining Room would suffice for most. Should you need something a little different, you can use the buffet on the Lido deck. If that doesn't work, try the Drive-In, the Koningsdam burger joint beside the pool or for a free smaller meal, try the new York Pizza & Deli.

We tried the dining venues you have to pay extra for on the Holland America Koningsdam and found them to be all outstanding. The Pinnacle Grill, the standard Holland America steak venue is available on all ships in the fleet, and the Holland America Koningsdam version did not disappoint. The Pinnacle Grill is open every night and there are a couple of luncheons at half price.
Next is the Canaletto, the Italian dining option, which features shared plates, and lots of pasta dishes. Finally, the Holland America Koningsdam Tamarind is the Asian or Thai dining which again features dishes from that area. We think the Tamarind is the best of the lot.
Price, Duration, and Departure Ports
Cruise prices for Hawaii will depend on many factors, like the time of year of travel, duration of the trip, cabin category, and cruise line reputation. In general, prices for an average standard stateroom start at around $100 per person per day for most cruises.
GET A CUSTOM QUOTE

When it comes to duration, cruises to Hawaii range from seven to fifteen days. If your schedule is flexible enough, it's best to opt for a more extended stay in Hawaii as you will be able to visit more ports-of-call on different islands throughout the trip.

The departure port also plays a role in pricing, as it can vary between different cruise lines. Some cruises depart from Seattle or Vancouver but could have higher fares than those that leave from California ports. Keep in mind that airfare costs could add up if you need to fly to a particular port for departure.
It's crucial to note that some Hawaiian cruises may not include many onboard activities beyond meals and basic entertainment. But if you're looking for additional activities like casinos, nightclubs, spas or expanded shore excursion options, you should expect an increased price tag.

However, some cruise lines provide an all-inclusive package where tips are included along with unlimited alcoholic drinks and other perks at no additional cost.

Ultimately, choosing the right Hawaiian cruise comes down to finding the right balance between your preferences and budget when considering the price, duration, and departure port of your trip.

Just as Hawaii's four main islands are distinct from one another, each Hawaiian cruise experience is unique. Some may be perfect for a romantic getaway, while others may be ideal for families or groups of friends.
Other Cruise Articles of Interest
For other cruise articles of interest, please check out these other articles: