Local Travel Agency Near Me Open Now: Ready to Help You Plan Your Trip

Has the travel bug bitten you again? Are you itching to break free from routine and embark on an exciting new adventure? You're not alone! With global travel finally bouncing back to a revitalized post-pandemic world, our local travel agencies have flung open their doors, eagerly waiting to transform your wanderlust into once-in-a-lifetime experiences. I
t's like a symphony of mismatched luggage and colorful passports coming together to create your dream vacation! Step inside, explore the possibilities and find out how your neighborhood travel agency is committed to making your 2023 trip one for the memory books.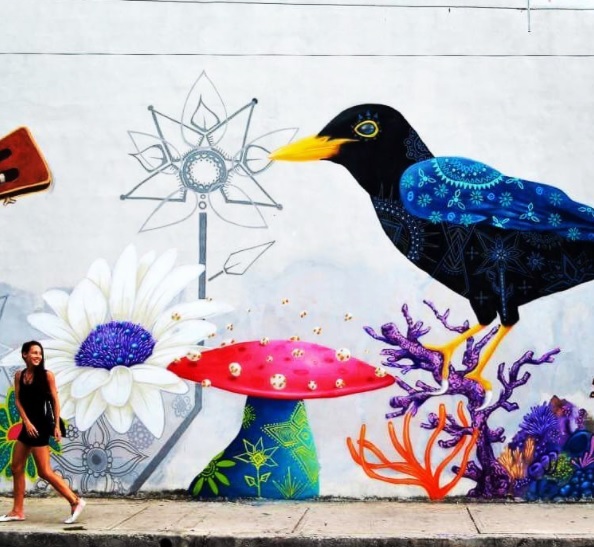 Seven Seas Travel of St Clair Shores, Michigan (Detroit Metro Area) can help you plan your dream vacation, including flights, hotels, guided tours, cruises, rental cars, and more. Seven Seas Travel has been in business since 1964. Seven Seas Travel offers a 24/7/365 live answering service. If you would like a quick quote, you can call Seven Seas Travel at (586) 775-7300 and press 1 for an immediate quote. Customer testimonials are available here.
Contact us today to book your next unforgettable trip! Seven Seas Travel is one of many travel agencies in Michigan. Seven Seas Travel has been in business since 1964. You can contact Seven Seas Travel via text, phone, online query, and email. Seven Seas Travel offers a 24/7/365 live answering service. If you would like a quick quote, you can call Seven Seas Travel at (586) 775-7300 and press 1 for an immediate quote.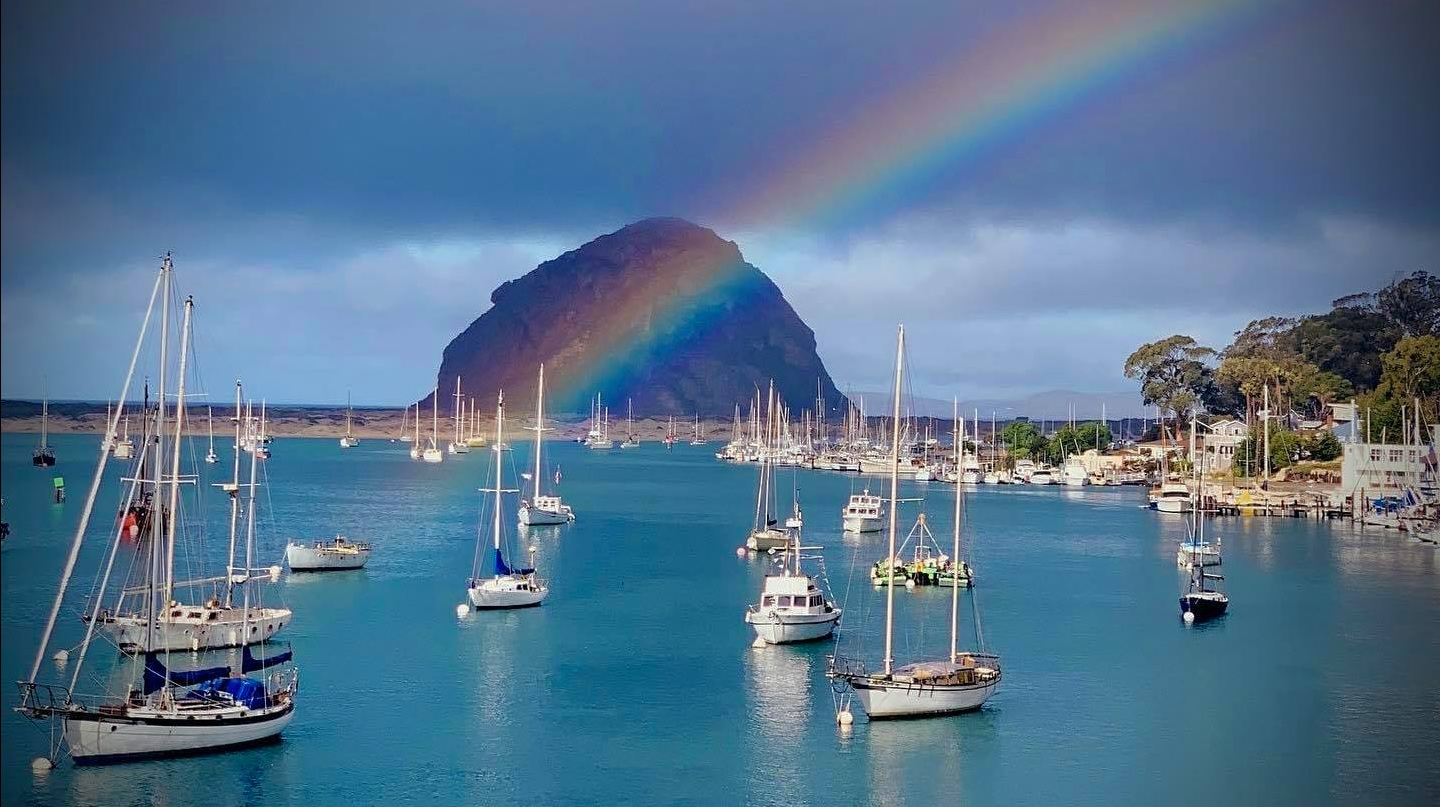 Finding the Closest Travel Agency Near Me Open Now
Planning a trip can be an exciting experience, but it can also be overwhelming and stressful. There's so much to think about - choosing a destination, finding the right accommodation, comparing prices, booking flights, and activities.
That's why many people prefer to work with a local travel agency that can provide personalized assistance from start to finish.

1) The first step in finding a travel agency near you is determining your specific needs and preferences. Do you need help planning a honeymoon or family vacation? Are you looking for last-minute deals or customized packages? Are you interested in adventure travel or luxury experiences? Identifying your priorities will make it easier to narrow down your options and select the right agency for you.

For instance, if you're planning a ski trip to Colorado, look for an agency that specializes in winter sports and has expertise in the region. If you're planning a romantic getaway to Paris, look for an agency that offers exclusive hotel packages and insider tours of the city of love.

2) Once you've identified your priorities, the next step is to research travel agencies in your area.
There are several ways to do this: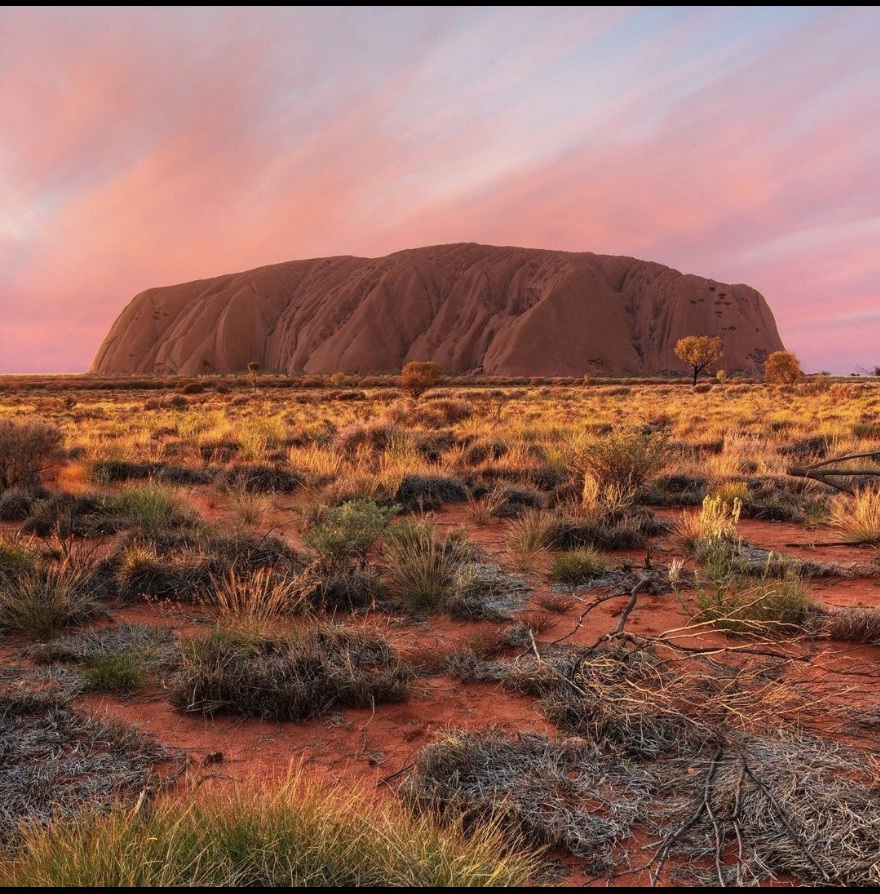 Search Options to Find a Travel Agency Near Me Open Now
1. Online search engines: A quick Google search can provide you with a list of nearby travel agencies. You can also use online directories like Yelp or TripAdvisor to read reviews and get recommendations from other travelers.
GET A CUSTOM QUOTE

Keep in mind that not all agencies may have an online presence or website. Some smaller agencies may rely on word-of-mouth referrals and traditional advertising methods.

2. Social media: Many travel agencies maintain active social media accounts on platforms like Facebook, Instagram, Twitter, or LinkedIn where they promote their services and engage with customers. You can check their profiles for information on locations, special promotions, and contact details.

Searching for travel agencies on social media can be like scrolling through a virtual bulletin board filled with tempting vacation offers and stunning destination photos. You can also see how other people have interacted with the agency and what they thought of their services.


3. Referrals and recommendations: Ask your friends, colleagues, or family members who have planned trips recently if they've worked with a travel agency they would recommend in the area.

For instance, you may ask someone who went on a honeymoon to Hawaii which travel agency they worked with and how their experience was. You could also reach out to local tourism boards, hotels, or airlines for referrals.

4. Newspapers and magazines: Some older, established travel agencies still use print advertising to market their services. You may come across ads or articles in local newspapers or magazines that feature travel agencies in your area.

5. Walking around: If you happen to be walking around your city or town and see a travel agency office, pop in and say hello! You can ask for details about their services and how they can help you plan your next adventure.

Once you've compiled a list of potential travel agencies near you, it's important to evaluate them based on several factors such as proximity, availability, reputation, expertise, pricing, and customer service. In the next section, we'll explore strategies for choosing the right travel agency that meets your needs.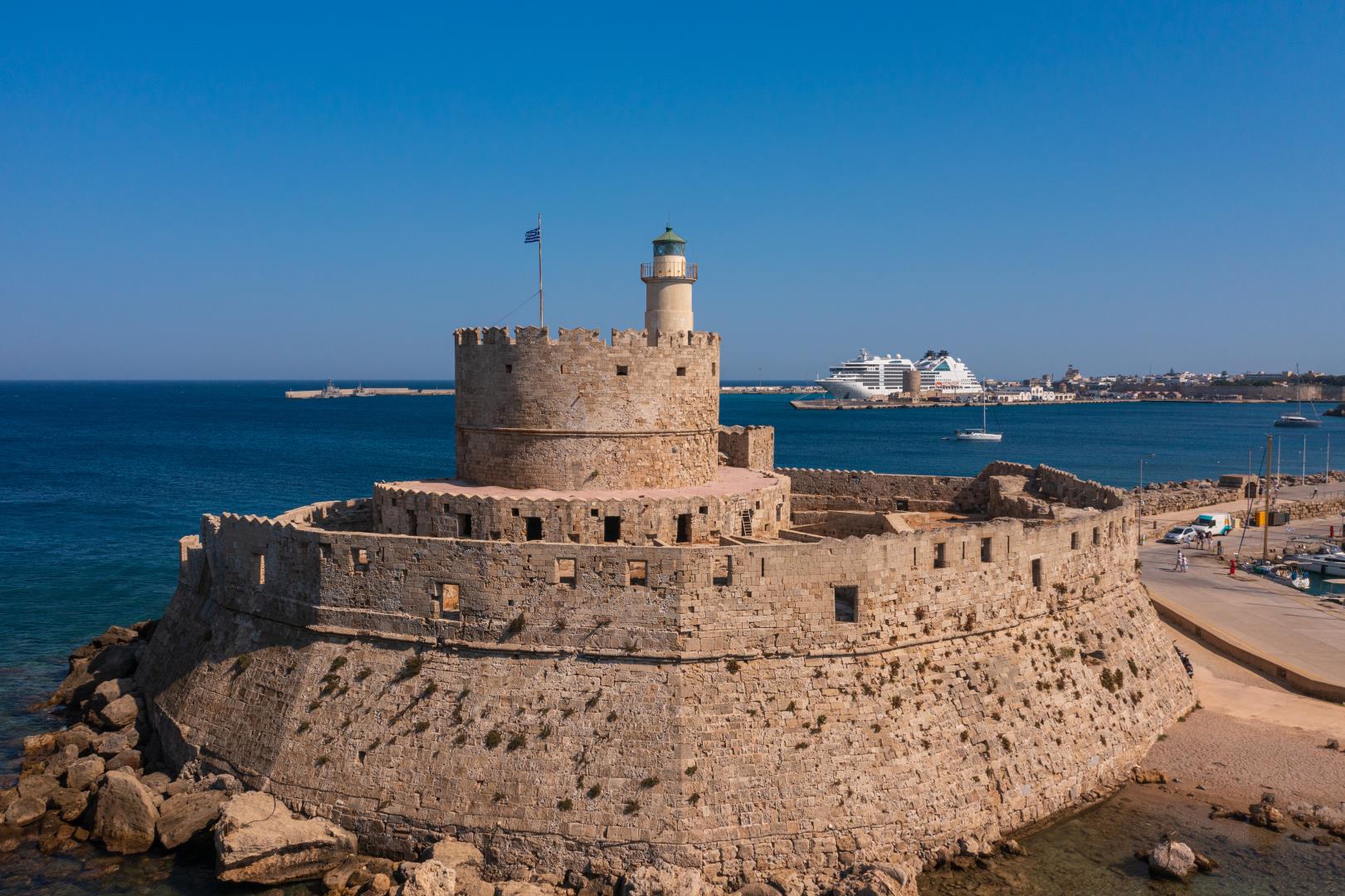 Open Hours and Available Appointments
When it comes to finding a travel agency near you, one of the most important things to consider is their open hours and available appointments. After all, you want to be sure that you can get in touch with someone when you need them and that they have flexible availability to work around your schedule.

The good news is that many local travel agencies offer flexible hours and appointment times to accommodate their clients' needs. Some agencies may even offer after-hours appointments or weekend availability for those with busy schedules. This means that you can easily find a time to connect with a travel consultant that works best for you.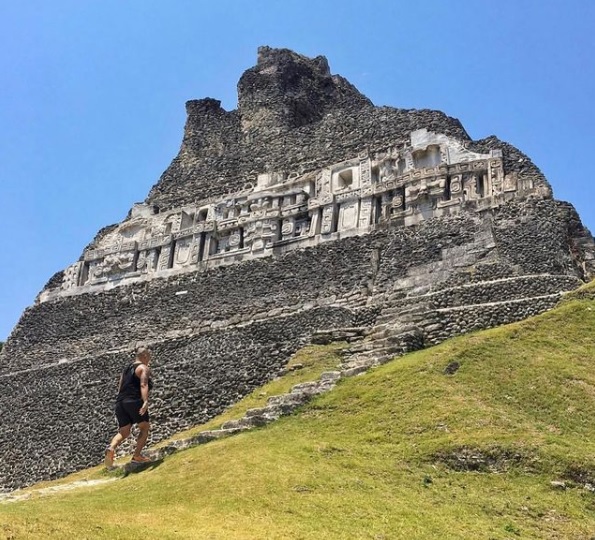 If you're someone who prefers last-minute planning, some local travel agencies may also offer same-day appointments or even walk-in consultations. This is particularly helpful if you need immediate assistance with booking travel arrangements or have last-minute changes to your itinerary.

For instance, a friend of ours was planning a surprise honeymoon for his wife and wanted to book everything as quickly as possible. After reaching out to a local travel agency in his area, he was able to secure a same-day appointment and plan out their dream vacation on short notice.

Overall, by choosing a local travel agency with flexible open hours and available appointments, you can rest assured that there will always be someone available to assist you when you need it most.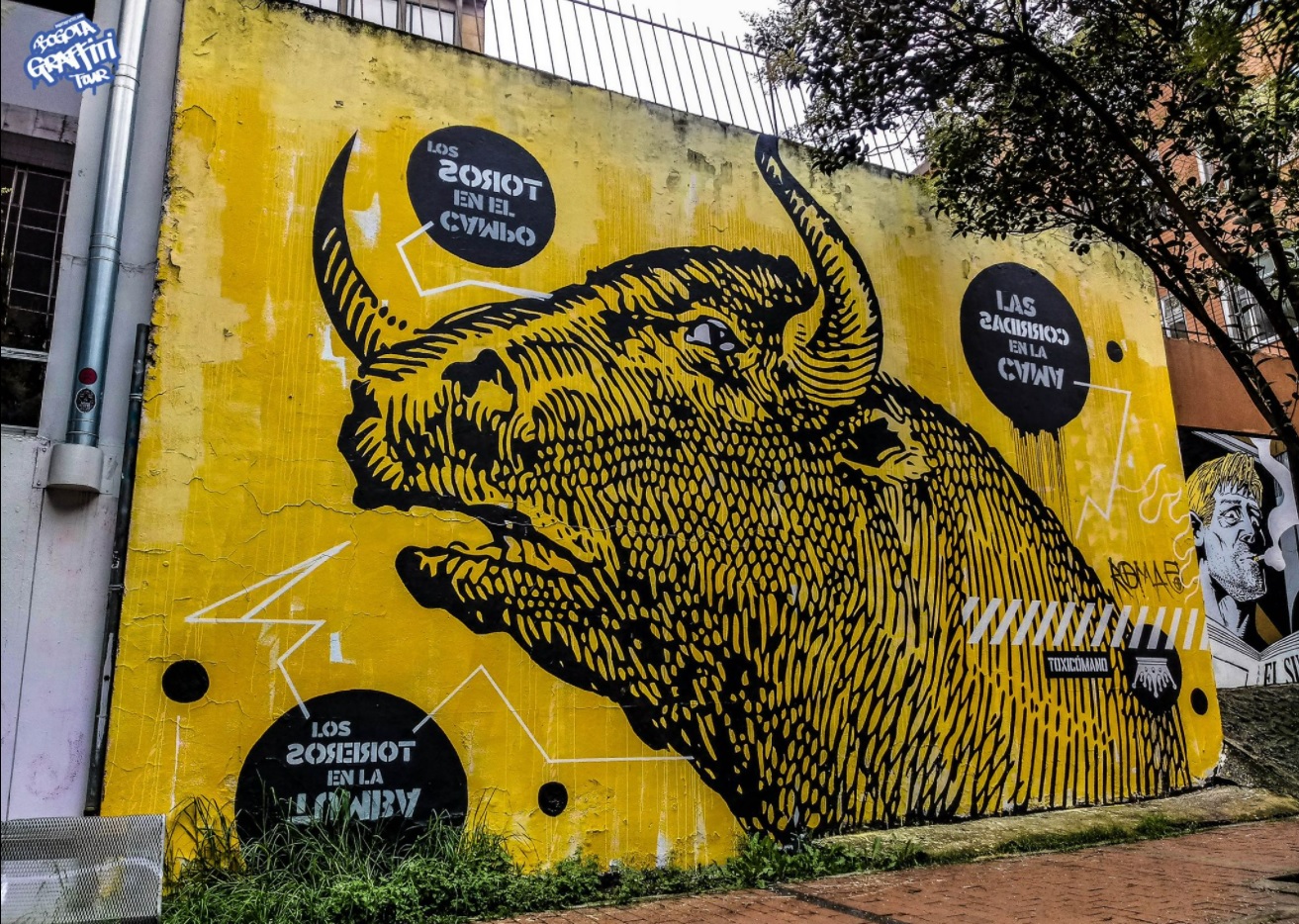 Services Offered by Local Travel Agencies
In addition to flexible open hours and available appointments, local travel agencies also offer a wide range of services designed to help you plan and book your dream vacation experiences. From customized vacation packages to expert travel advice, these agencies can make all aspects of your trip planning process a breeze.
Some travel agencies services include:

1) One of the most popular services offered by local travel agencies is the ability to book and plan entire vacation experiences from start to finish. This includes securing flights, arranging transportation, booking accommodations, and even scheduling activities and excursions.
GET A CUSTOM QUOTE

What's great about this service is that travel consultants can help you secure the best deals and packages for your budget, as well as provide expert advice on everything from the best dining options to the top tourist attractions to visit.


2) Another popular service offered by local travel agencies is the creation of customized vacation packages tailored to meet your individual needs and preferences. Rather than booking a pre-packaged tour or deal, these packages are designed specifically with you in mind, including all of your desired amenities and interests.

It's like having a tailor-made suit - it's designed especially for you and fits like a glove. Custom vacation packages can include everything from luxury accommodations to private tours and exclusive experiences, all within your budget and timeline.

3) And let's not forget about travel insurance. Many local travel agencies offer travel insurance plans through providers such as Allianz that cover everything from trip cancellations to emergency medical expenses while abroad. Having this added peace of mind can really make a difference when traveling, especially during uncertain times.

Overall, choosing to work with a local travel agency means gaining access to a plethora of valuable services designed to make your trip planning experience stress-free and enjoyable. With expert guidance and personalized attention every step of the way, you can be sure that your next vacation will be one for the books.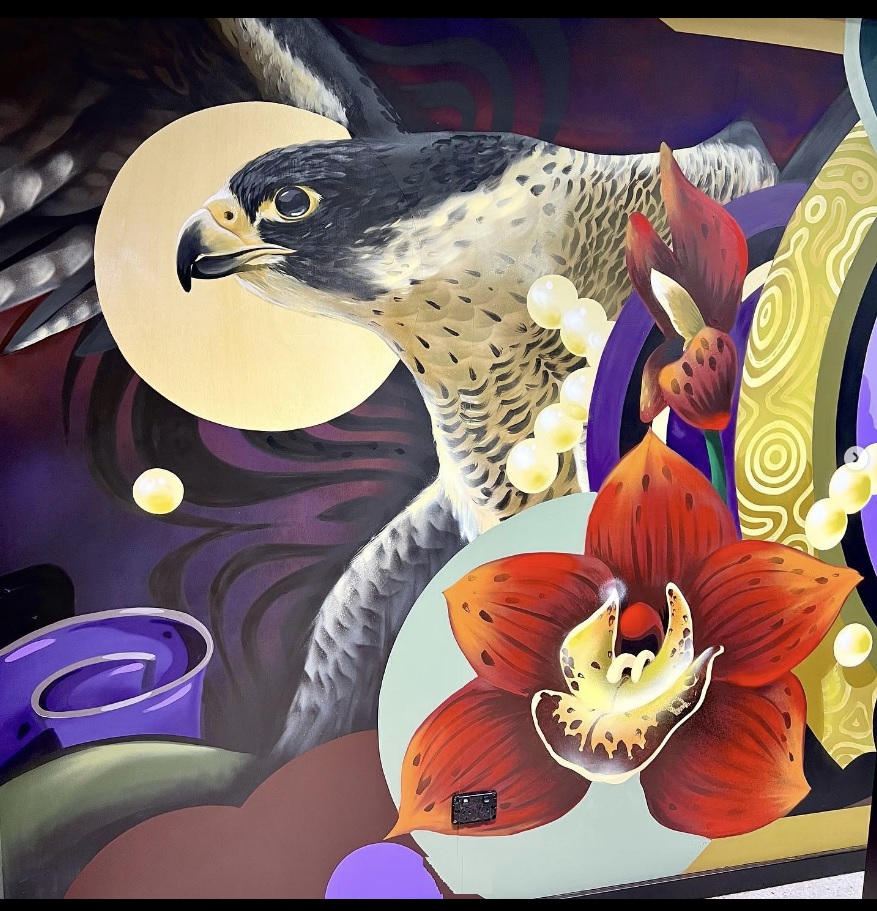 Planning and Booking Travel Experiences
When it comes to planning and booking travel experiences, many people find themselves overwhelmed with the amount of choices and information available online. This is where working with a local travel agency can be incredibly beneficial. Travel consultants can help streamline the process, narrowing down options based on your specific needs and preferences. Not only will this save you time and headaches, but it can also lead to more personalized and memorable experiences.

For example, let's say you're planning a trip to Europe for the first time. You might feel overwhelmed with all the cities, landmarks, and cultural activities available. A travel consultant from your local agency will take the time to listen to your interests and goals for the trip, then make recommendations accordingly. They can help you choose the best cities to visit based on your timeframe, suggest must-see landmarks and hidden gems, and even arrange for cultural experiences such as cooking classes or wine tastings. Without their expertise, you may have missed out on some of the most memorable aspects of your trip.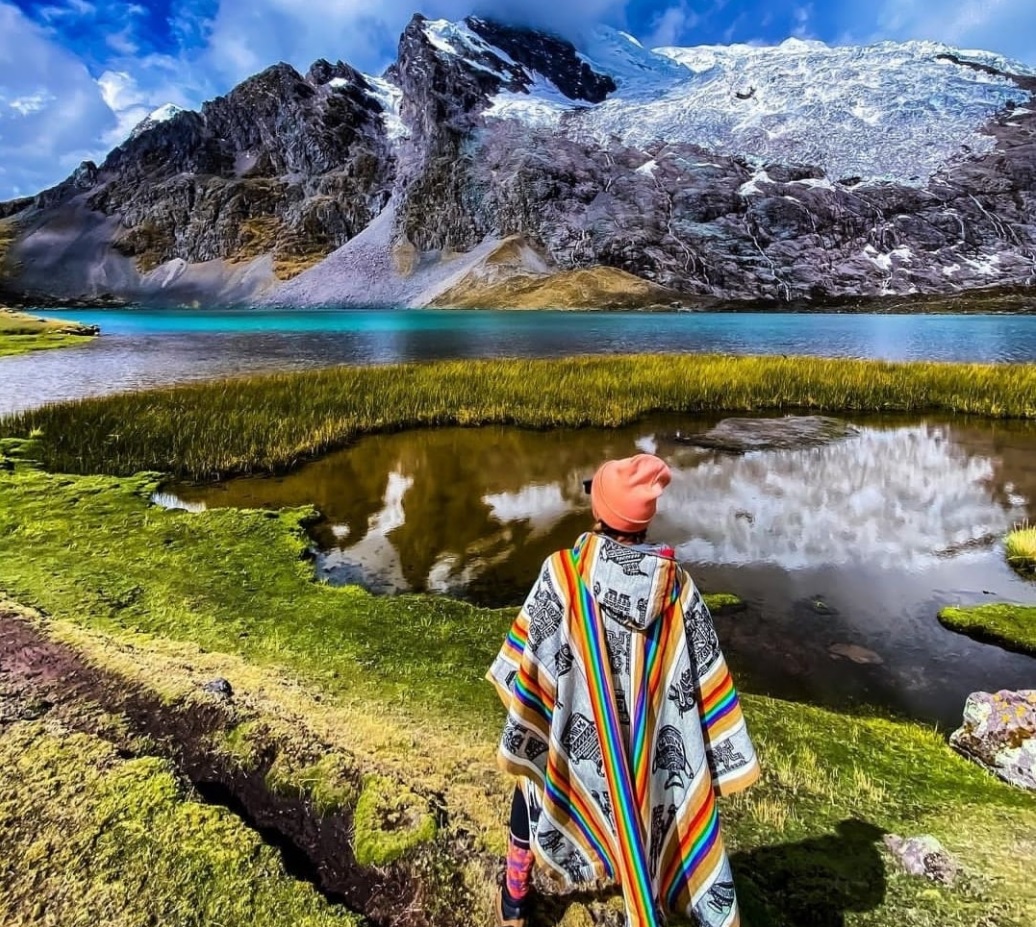 Additionally, travel consultants have access to resources that are not always available to the general public. They often have direct relationships with tour operators and hotel representatives, meaning they can secure better deals and perks for their clients. For example, they may be able to get exclusive access to private tours or negotiate upgrades at no extra cost.

Some people may argue that they can book their own travel experiences online and save money by cutting out the middleman. While it's true that there are plenty of deals available online, it's important to note that not all deals are created equal. A travel consultant has insider knowledge about which deals are truly worth taking advantage of based on your specific needs, as well as how to navigate hidden fees and fine print that could end up costing you more in the long run.

With that being said, let's move on to the next section: custom vacation packages and deals.
Working with a local travel agency can save you time, provide personalized recommendations, and give you access to resources and deals not available online. Travel consultants can streamline the planning process, arrange cultural experiences, and secure exclusive perks for their clients. While it's possible to book travel experiences online, a travel consultant has insider knowledge about which deals are worth taking advantage of and can help navigate hidden fees and fine print.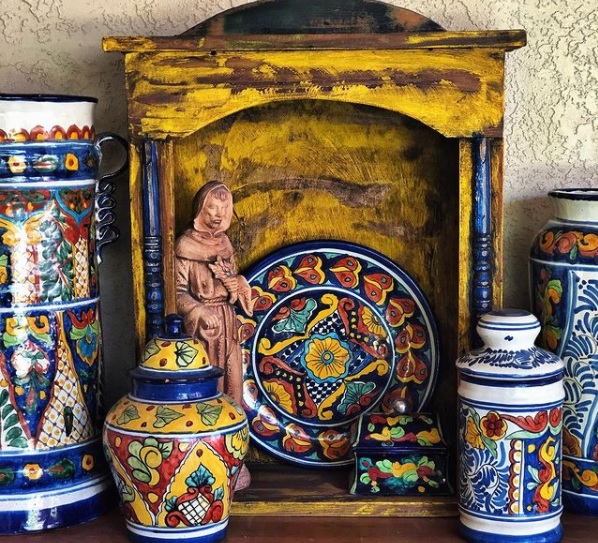 Custom Vacation Packages and Deals
One of the biggest advantages of working with a local travel agency is the ability to create custom vacation packages that cater to your individual wants and needs. Whether you're planning a family vacation, honeymoon, or group trip, travel consultants can help you put together the perfect itinerary within your budget.
GET A CUSTOM QUOTE

For example, imagine you're planning a group trip to Hawaii. You have different interests and preferences among members of your group, but want to plan activities together as well. A travel consultant can help you orchestrate a custom package where everyone can tailor unique parts of the itinerary while still enjoying group activities like hiking, swimming with dolphins, or attending a traditional luau. Whether it involves adding extra restaurants stops on a foodie tour or scheduling free time to explore local shops and cafes, working with a travel agent near you offers endless possibilities for customization.

Another advantage of custom vacation packages is that they can often be more cost-effective than booking everything separately online. Travel agencies have direct access to wholesale rates for flights, hotels, tours, and other aspects that make up most vacations. They can pass these discounts along to their clients who book with them. Furthermore, they offer package deals which include multiple aspects like flights+hotel or hotel+car rentals which further bring down costs and save time spent in coordinating.

Skeptics may argue that "off-the-shelf" package deals are just as good as custom packages created by travel consultants. However, it's important to note that packaged deals offered through a local agency cover all aspects of travel from transportation to entertainment whereas online providers often only provide airfare+lodging. Therefore limitations in finalizing all arrangements may become apparent later when bookings are done through disparate sources leading to additional logistic and coordination problems.

Working with a local travel agency offers so many benefits and advantages that it's hard to list them all. To learn more, let us move on to the next section in which we'll be exploring the benefits of working with an agency near you.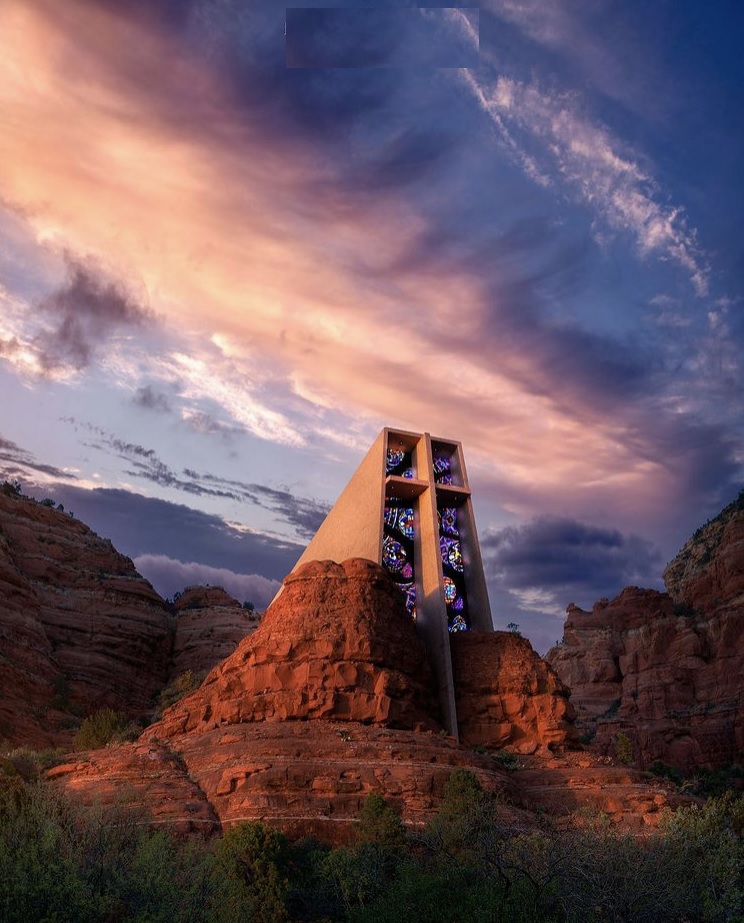 Benefits of Working With a Travel Agency Near You
Working with a travel agency located near you offers several benefits that make travel planning easy, efficient, and enjoyable.
In this section, we will discuss some of the top advantages of working with a local travel agency which include:

1) Firstly, local travel agencies offer personalized service that caters to your unique preferences. When you visit a storefront location, you have the human touch of an experienced travel agent who can sit down with you, ask questions about your specific needs, and recommend destination and activities suited to those needs. This one-on-one consultation guarantees a more tailored experience compared to impersonal online booking tools.
GET A CUSTOM QUOTE

2) Secondly, by working with a travel agency near you, you can get access to exclusive deals and discounts. Since travel agencies have established relationships with various accommodations providers and tour operators within the area, they can get special rates for their clients, which may not be available if you booked directly with the hotel or airline. Moreover, if there's any trouble during your trip such as flight delays or cancellations, your local travel agent will help resolve the issue quickly so that your vacation isn't ruined.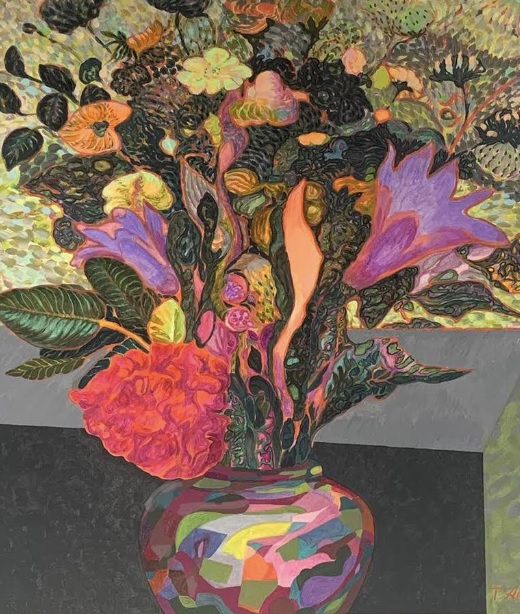 3) Thirdly, partnering with a local travel agency is like having a personal concierge for all your travel needs. The agents have insider knowledge on hotspots in the area through their own experiences or customer feedback and can ensure that your itinerary is customized to fit your personality and interests. Similar to how chefs create menus based on individual tastes preferences, they do the same for itineraries based on your personal preferences.

Some travelers might argue that using online booking tools is straightforward enough and there's no need to deal with a middleman when arranging travel plans. However, even with these good intentions in mind, things can still go wrong. Even with careful planning ahead of time using online tools, any number of issued could arise during your long-dreamed-for vacation. In these events, it can be comforting to know you have a live person who knows the area and has resources to help you out of a bind.

As we've seen, there are many benefits in working with travel agencies located near you. Now let's explore how local travel agencies have succeeded and made a difference in their community.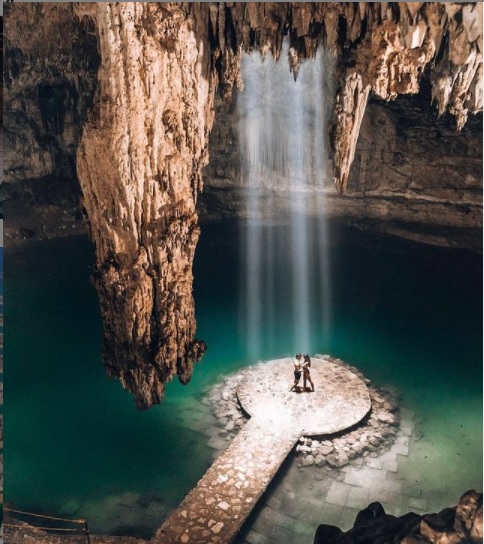 Real-Life Examples of Nearby Travel Agency Success
Throughout the world, many travel agencies are making positive contributions to their communities: offering specialist expertise, supporting local initiatives, volunteering at events and festivals, and building relationships with families and businesses.
Below are some examples of travel agencies that have made an impact in their neighborhoods:
1) Let's take Seven Seas Travel as an example. This travel agency has been around for nearly 60 years and has evolved into one of the leading retail travel companies in the Detroit Metropolitan Area. One reason is because they offer services to almost anywhere in the world, including weddings, honeymoons, family vacations, and luxury experiences. Not only do they provide one-on-one expert insight from a storefront location on Main Street USA or Main Street UK & Canada, but they also guarantee prices that clients won't find online.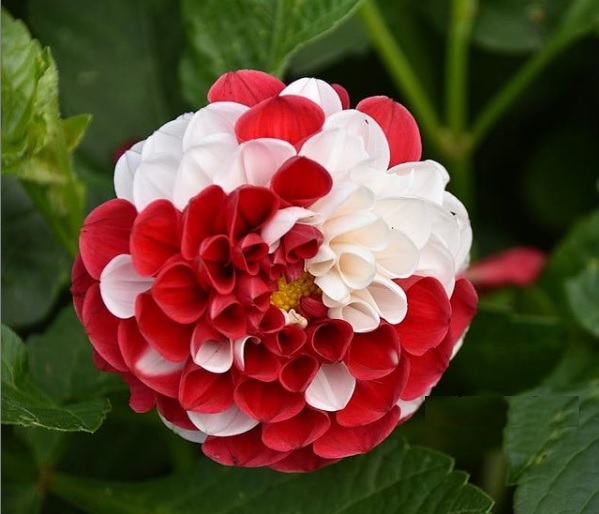 2) Another excellent example is JDB Destinations LLC located in Mesa Arizona. This agency specializes in group travel adventures worldwide but still offers individual pleasure trips. The owner is heavily involved in her local community sponsoring sporting events for junior high and high school students such as football games or swim meets. This business supports the education system as well through fundraisers.We all know it takes plenty of time and energy running a successful business but having the pleasure to support the community can be reward enough.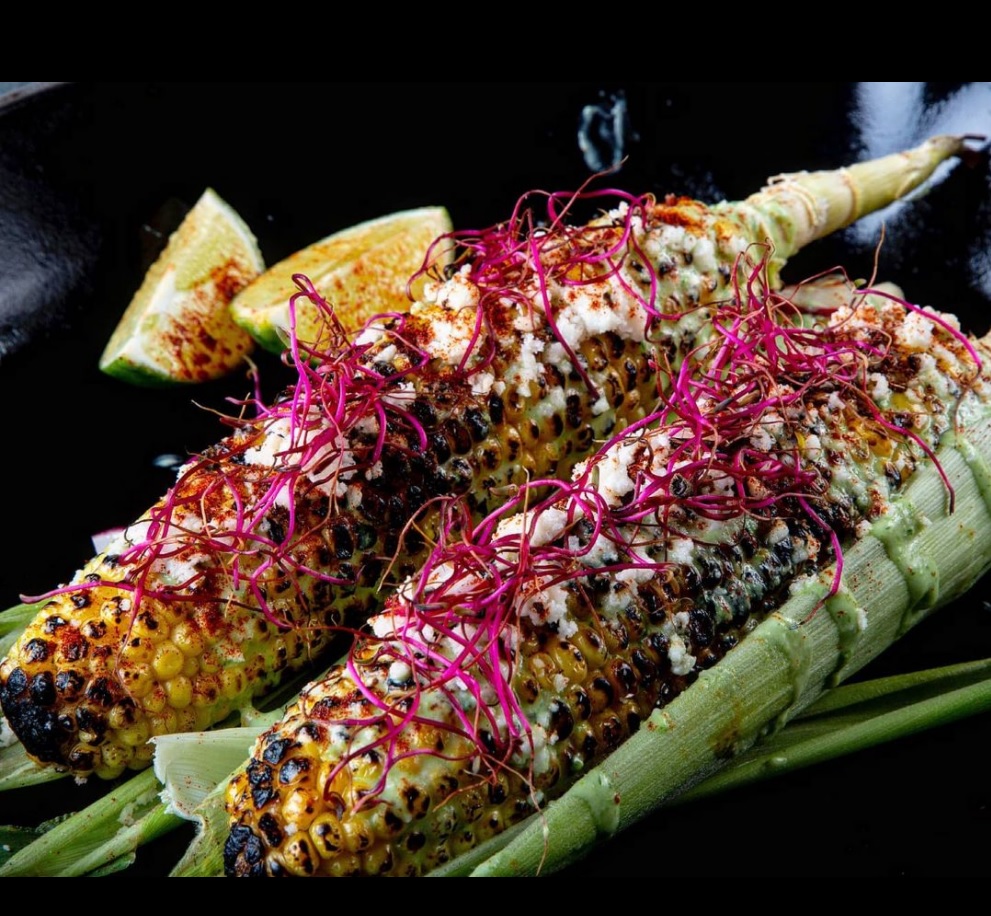 3) In New York City, Long Island City business classifies itself as Luxury Travel Advisors with multiple agents specializing in different locations and experiences. They are known for their contributing nature; financially supporting small businesses in other states when COVID-19 took its toll. These business owners have taken this opportunity to be creative on a larger scale, thus reaping the rewards of their personal input and ingenuity.
GET A CUSTOM QUOTE

Again, some travelers may argue that it is more cost-effective to research deals online by themselves rather than getting assistance from nearby travel agencies. But with so many choices available out there, it can be challenging to find exactly what you want or need. Local agents possess inside knowledge of an area which helps build a tremendous amount of trust between both parties, saving time, improving coordination, and keeping self-doubt at bay.
Other Articles of Interest
For other travel agency articles of interest, please check out some of our other articles:
International Travel Agency Near Me