Explore the World on a Luxurious River Cruise Adventure
Imagine sailing through the heart of mystical lands on a ship as opulent as the palaces lining your journey. Instead of throngs of tourists, picture yourself sharing intimate conversations with fellow adventurers over gourmet cuisine while passing by sunsets more colorful than a Van Gogh painting.
Welcome to the allure of a 'River Cruise Adventure.' We're venturing into an experience that will tease your wanderlust and wrap you in opulence. Are you ready for an unforgettable sojourn testing each rendition of luxury while creating magical travel tales? Pack your bags - our river river journeys await!
IF you are in need of immediate assistance, please call using the button below and ask for our cruise specialist, Ms. Lynette Richardson.

Click to Call
River cruises offer a unique and luxurious way to explore multiple destinations in one trip without the hassle of travel logistics. They often visit smaller towns and less-visited destinations that are not accessible by larger cruise ships or other forms of transportation. River cruises provide an opportunity to immerse yourself in local cultures with destination-focused content onboard and onshore excursions.
Additionally, dining on a river cruise involves fresh, local ingredients and regionally inspired fare. Overall, a river cruise provides a relaxing way to explore different destinations, all while enjoying the amenities of your floating hotel.
Seven Seas Travel of St Clair Shores, Michigan (Detroit Metro Area) can help you plan your dream vacation, including flights, hotels, guided tours, cruises, rental cars, and more. Seven Seas Travel has been in business since 1964. Seven Seas Travel offers a 24/7/365 live answering service. If you would like a quick quote, you can call Seven Seas Travel at (586) 775-7300 and press 1 for an immediate quote. Customer testimonials are available here. Seven Seas Travel is a leading cruise travel agent.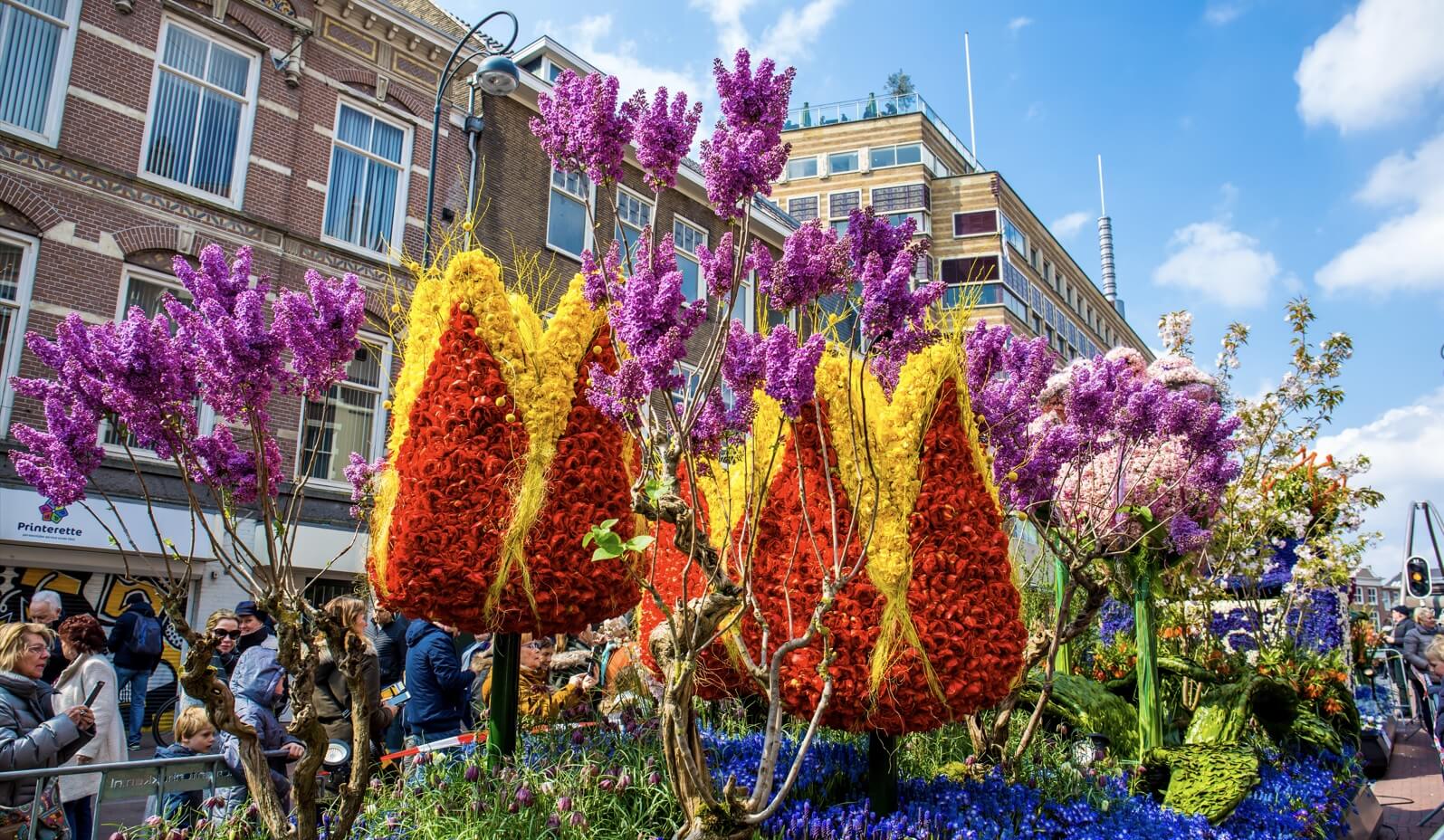 Discover the Benefits of River Cruises
River cruising has become a popular way to explore the world in recent years. Unlike ocean cruises, river journeys offer guests the chance to experience various destinations and unique cultural encounters without the hassle of multiple flights or long hours at sea. Some distinct benefits include:

1) One of the most significant benefits of river cruising is its ability to provide travelers with an exclusive and immersive experience. For instance, some river cruise ships have private ports, which means that these ships are often the only ones that can dock there. This allows passengers to visit less touristy and more quaint locations such as small towns and villages where they can get a true feel for the local culture.

2) River journeys often provide travelers with more options during their explorations. With fewer guests onboard than ocean liners, river cruises can dock in smaller ports or right in the heart of major cities such as Amsterdam and Budapest. This not only provides passengers with unlimited opportunities for exploration but also offers them greater flexibility when it comes to catering to individual schedules.
3) One argument against river cruising is that travelers don't have enough time to explore each destination fully. However, this isn't necessarily true as many luxury river cruise lines offer excursions with expert guides who lead guests through historic landmarks and famous attractions while providing them with detailed accounts of their significance.

Think of a river journeys like taking a road trip across an entire country rather than hopping from city to city by plane. You get to see all the different sights along the way at your own pace – something that simply isn't possible on other types of trips.
With all of its unique perks, it's clear why so many people are choosing to embark on luxurious river cruise adventures.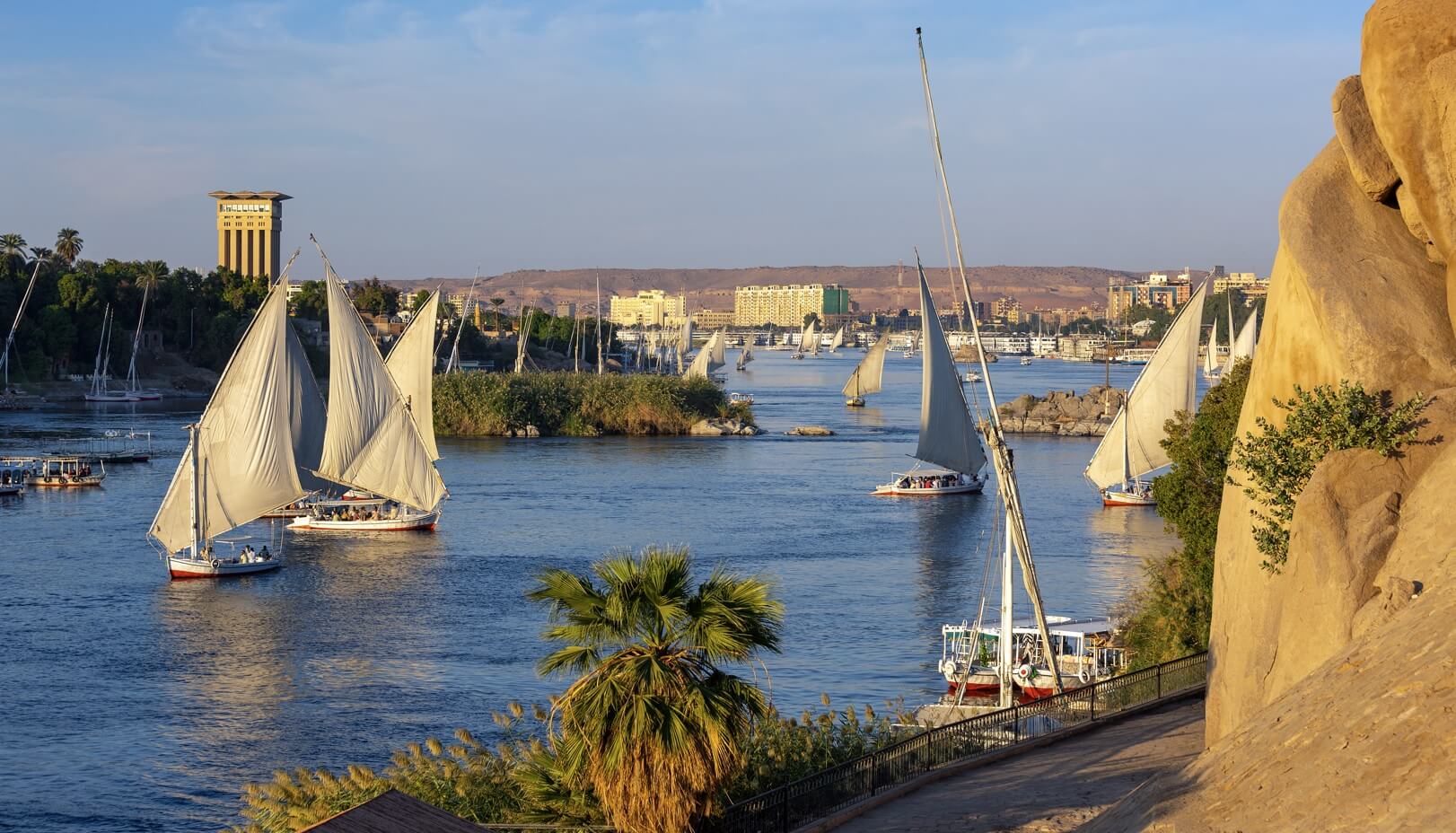 Premium Cruise Amenities
Aside from access to exciting cultural experiences and multiple destinations, river cruises offer passengers premium amenities to ensure that they are comfortable throughout the trip.
Fine Dining

One of the most notable features of river journeys is the fine dining that can be enjoyed onboard. The meals on a luxurious river cruise are gourmet dishes crafted by experienced chefs using only the freshest and locally sourced ingredients. Dining is a highlight of many river cruises and is often an opportunity to sample regional cuisine and local flavors.
Explore the south of France on an exhilarating Rhône river journey with Emerald Cruises, Viking Cruises, or UniWorld Cruises. Enjoy exclusive, in-depth tours and activities, delight in scrumptious meals created by certified chefs, and be enchanted by the breathtaking sights all around you.
Taste the most remarkable recipes concocted by the experts in French cooking. An excursion along the river specifically organized for those who appreciate fine dining features an unforgettable visit to the culinary capital of France, Lyon.
Cabins/Staterooms
When it comes to accommodation, many river cruise lines offer spacious and elegantly designed cabins complete with all the necessary modern amenities. These can include air-conditioning, en-suite bathrooms, and private balconies to enjoy scenic views along the way. Some luxury ships even have larger suites with separate seating areas, butler service, and other complementary extras such as Champagne.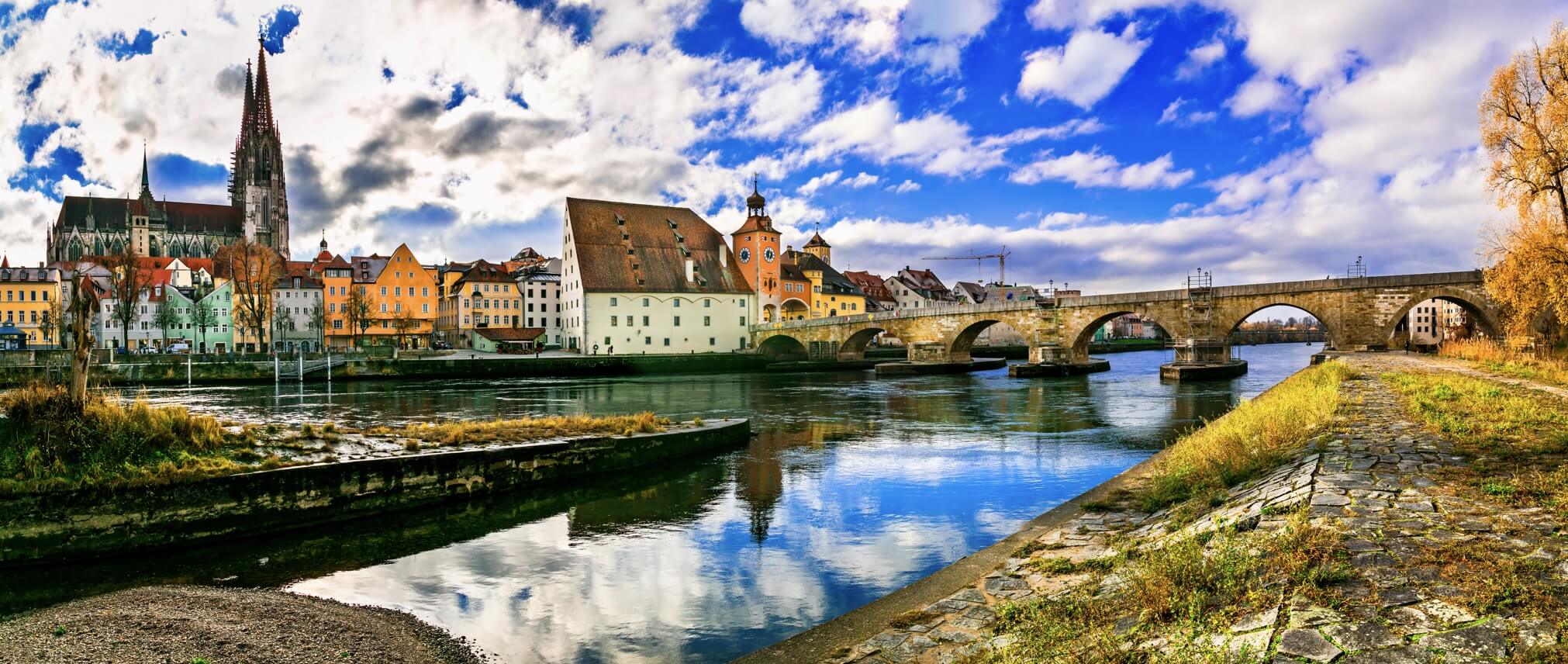 While these amenities may seem ritzy, some have argued that they can lead to a lack of authentic cultural experience. However, on river cruises where culture immersion is one of the biggest selling points, it's essential for companies to strike a balance between comfort and exposure to new perspectives.

The amenities provided on a river cruise are akin to those found at a five-star hotel; passengers want a taste of luxury while traveling without losing sight of their actual destinations. With its unparalleled culinary experiences and bespoke accommodations, it's no surprise that taking a river cruise has become one of the most popular ways to explore different parts of the world in style.
SEARCH River Cruises by Cruise Line (click icon)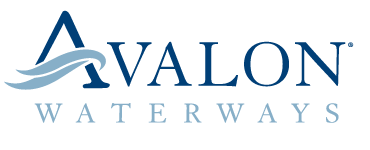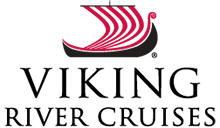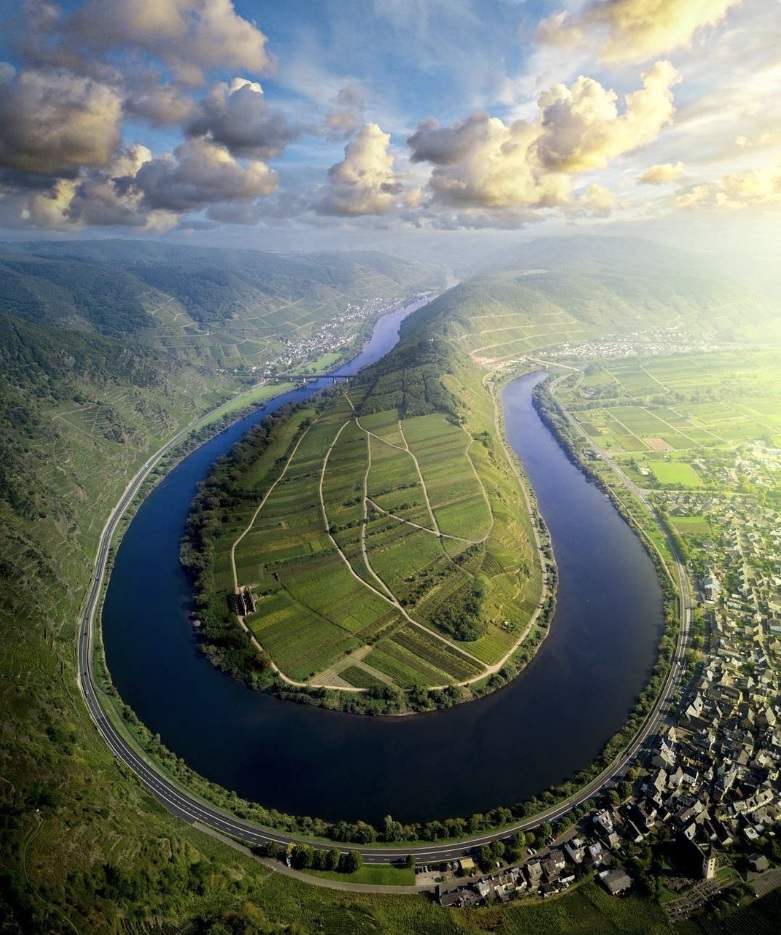 Unique Cultural Encounters
One of the greatest benefits of river journeys is the opportunity to have unique cultural encounters that are not typically found on other forms of travel. River cruise itineraries are often designed to visit smaller ports and cities that are not accessible by larger ships or buses. This allows for a more immersive experience in the local culture. For example, visiting an inland town in France on a river cruise, guests have plenty of time to stroll through its streets, visit its shops and cafés or attend one of its cultural shows or performances.
European Christmas Markets
Uncover the enchantment of Yuletide cruises and journeys! Tis the most delightful time of the year and you can add to it with a brilliant getaway on a Christmas watercraft. There is nothing like the sights and aromas of the yuletide season. The lingering smell of aromatic mulled wine in the icy climate, the glimmer of the festive lights that dangle romantically from each gingerbread-like stand, and the sizzle of bratwurst as it entices ravenous Christmas purchasers.
No other way can bring more joy and enthusiasm for the festivities of the holidays than exploring a Christmas market. On an extravagant, all-inclusive river cruise holiday, you are able to peruse a multitude of these distinct markets in your travels, experiencing each city's special iteration as you go. Every urban center displays eye-catching seasonal decorations, such as little booths presenting handmade presents and appetite stimulating winter snacks, and often adoringly host grand events like fairs, ice skating arenas, huge light shows, ferris wheels.
Magical Provençal Christmas Markets
When entering the Provencal Christmas Markets, it's impossible to ignore the aromas of mulled wine, spices, and pine. The shopping options are truly captivating. If you want to get a present for either yourself or a special person, places like St. Rémy and Carpentras are ideal locations for finding the right item. On the sidewalks, craftspeople display their work and St. Nicolas (or Santa) is always around.
If shopping works up an appetite, no problem - food is always readily available! Stores will be more than happy to offer a sample of the area's signature dishes: there are plenty of cheeses, cinnamon pastries, and gingerbread on hand. Provendors are equipped with all of the required items for a customary Provençal Christmas Eve meal and 13 desserts.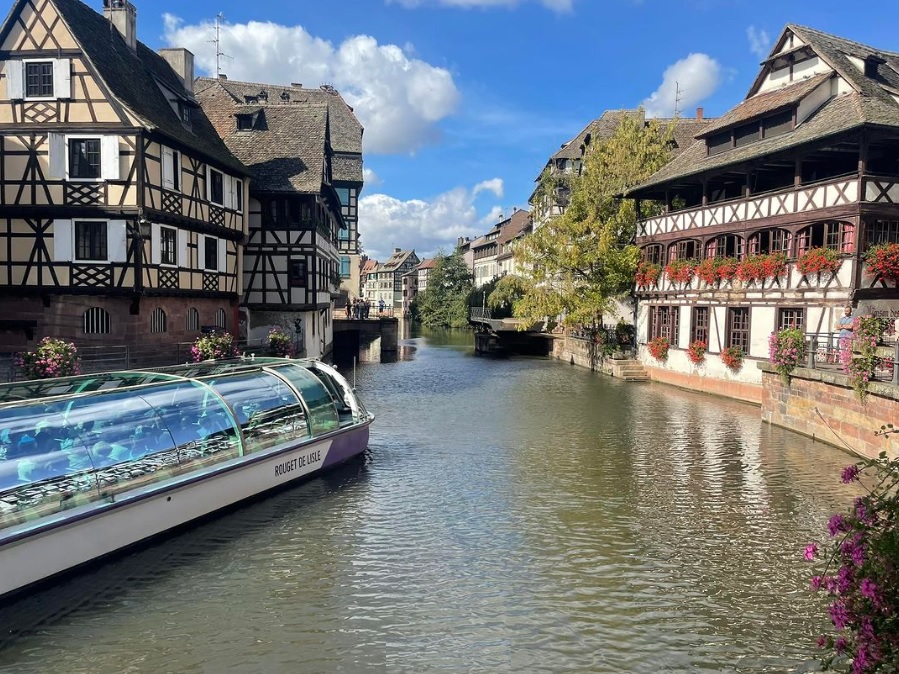 Navidad in Novi Sad
Winterfest in Novi Sad, Serbia's Province of Vojvodina's largest metropolis, is the nation's inaugural and longest-running seasonal holiday fair. Its most prominent offering is its colossal Singing Christmas Tree, which provides daily performances in 10 dialects (Serbian, Hungarian, Slovakian, Ruthenian, Croatian, Ladin, Yiddish, English, German and Russian).
Taste this delicious dish, Reibekuchen on the Rhine River.
Sample the iconic combination of reibekuchen and apfelmus, or potato pancakes and applesauce, during our Rhine-bound celebration. Well known in the Rhineland, these fried potato pancakes are offered in sidewalk stands, particularly in Cologne, Germany, with the most famous vendor being located beside the city's railway station.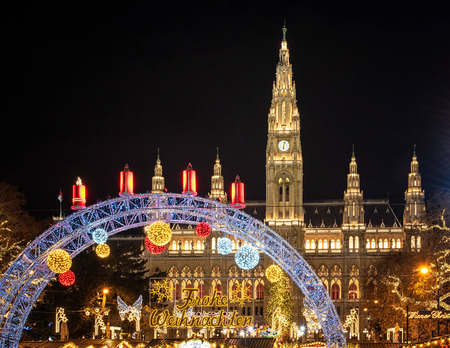 Local Festivals and Events
Another unique cultural encounter on river cruises is the opportunity to attend a local festival or event. River cruising provides a unique opportunity for travelers to have immersive cultural encounters that are not typically found on other forms of travel. By visiting smaller ports and cities that are not accessible by larger ships or buses, river journeys offer a chance for guests to interact with locals, attend festivals and events, and delve into traditional customs and traditions. Some events include:
1) While cruising down Portugal's Douro River, guests can join the local celebration of Saint John's Day (São João) in Porto. The festival includes street concerts, food stalls, and fireworks displays throughout the city. Such events provide passengers with a chance to engage with locals and delve into their traditions and customs.
2) The Festival de Loire takes you away for five days of festivities and celebration of both the greatness of the river navy and the exceptional heritage of the Loire river. Held every two years in September in the old port of Orleans, the Loire Festival brings together hundreds of thousands of visitors, more than 200 boats, 700 sailors and 500 artists to guarantee festive moments!
GET A CUSTOM QUOTE

3) Near the end of the Rhine River in Switzerland, the Swiss city of Basel hosts many winter, spring, and summer events. AmaWaterways and Viking River cruises offer sailings which go to and from Amsterdam to Basel, Switzerland. Some Basel festivals and events include: Open Air Basel, Switzerland; Summer Stage Basel, Switzerland; Summerblues Basel, Switzerland; Jazz Festival, Switzerland; Carnival–Fasnacht Basel, Switzerland; Klosterbergfest (Street) Basel, Switzerland; Das Neue Frühlingsfestivaland (Spring Festival) Basel, Switzerland; and Jugendkulturfestival (Youth Culture Festival) Basel, Switzerland.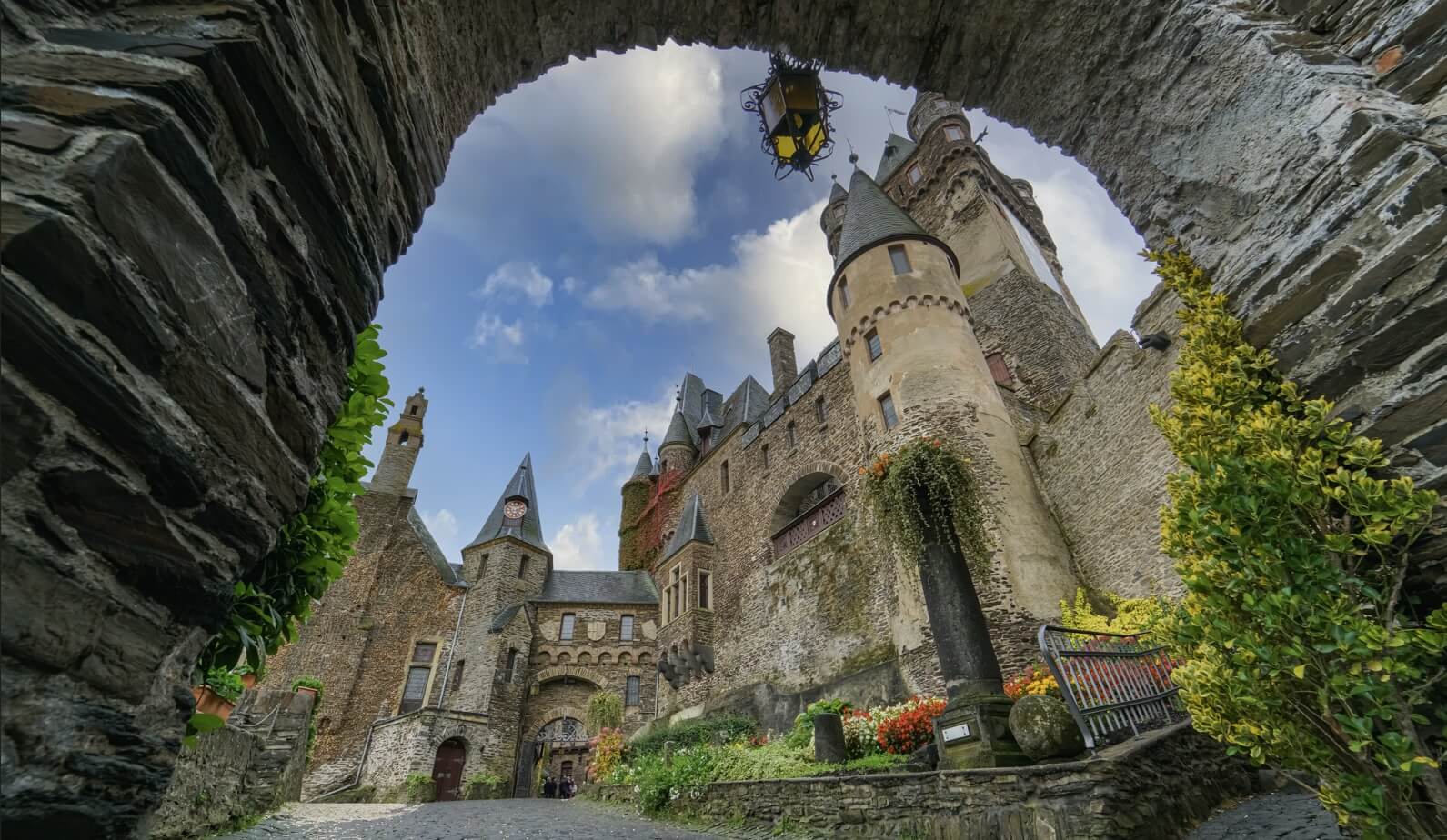 4) Every year, Bratislava, Slovakia, a city on the Danube River, welcomes thousands of music admirers for an enthralling pop music event - the Lovestream Festival. Celebrating both established and emerging pop musicians, this event is one of the most attractive of its kind in Slovakia. People from Bratislava often regard themselves as the opposite of Vienna; while Vienna is seen as a dignified, elderly person enjoying a cup of coffee, Bratislava is perceived to be an outgoing professional who frequents Europe.

The Lovestream Festival has a wide variety of entertainers that sing a variety of genres from fast-paced pop numbers to touching ballads, making it perfect for those who are seeking something new to experience and for a fun night out with friends. The Slovakian music scene deems the celebration a must-visit due to its exciting vibes, beautiful scenery, and talented performers.
5) Every year in early September, music fans from all over Europe celebrate the pop festival, Jeck im Sunnesching, in Cologne, Germany, a popular city on the Rhine River. Numerous bands (including Brings, Kasalla, Cat Ballou, Miljö, etc.) perform from 10 a.m. to 8 p.m. in front of 11,000 summer revelers. Afterwards, from 8 p.m., the after-show party continues at theTanzbrunnen. Another option is to party at Veedel. In Cologne people sing, sway and dance in over 50 pubs, bars and beer gardens. It is celebrated, for example, in Friesenstraße, in Kwartier Latäng, in the Belgian Quarter and in the Bermuda Triangle in Schaafenstraße.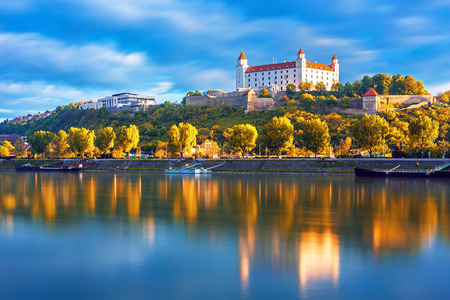 6) Every year in mid October in the city of Lyon, France on the Rhone River, the Lumière Celebration or Lumière Cinematograph is held. The Lumière Cinematograph is a global festival to commemorate classic cinema. This commemoration includes restored films, retrospectives, prominent guests, dedications, movie-accompanied music, and more. Due to the multiple cinemas and performance spaces in Lyon and its nearby areas, the festival is able to gain traction in the city as well as spread its scope to a bigger public.
Virtually all of the approximately 450 showings are opened with remarks by movie stars, movie makers, film pundits, or members of the event staff.
Each year, a noteworthy personality in the movie industry is awarded the Lumière Award. In 2022, Tim Burton earned the honor following those previously bestowed on Jane Campion, Jean-Pierre and Luc Dardenne, Francis Ford Coppola, Jane Fonda, Wong Kar-wai, Catherine Deneuve, Martin Scorsese, Pedro Almodovar, Quentin Tarantino, Ken Loach, Gérard Depardieu, Milos Forman and Clint Eastwood.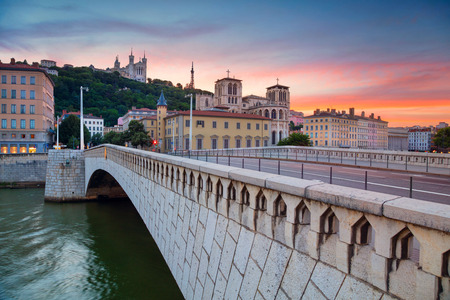 Diverse River Cruise Routes
River cruises traverse various waterways around the world, from Europe's bustling rivers to the remote waterways of Southeast Asia. Each route provides access to unique sceneries and cultural revelations.

The Rhine River in Europe, one of the most popular river routes, offers stunning scenery with vineyards and castles dotting the shoreline. It also passes through five countries (Switzerland, Germany, France, The Netherlands, and Austria), providing passengers with ample opportunity to explore different cultures in a single trip.

While on a Mississippi River cruise in the United States, passengers can experience stunning views of hills and valleys topped by historic buildings and attractions. Cruises pause at ports along the way, giving guests the chance to hop off and explore nearby cities like St. Louis or Memphis.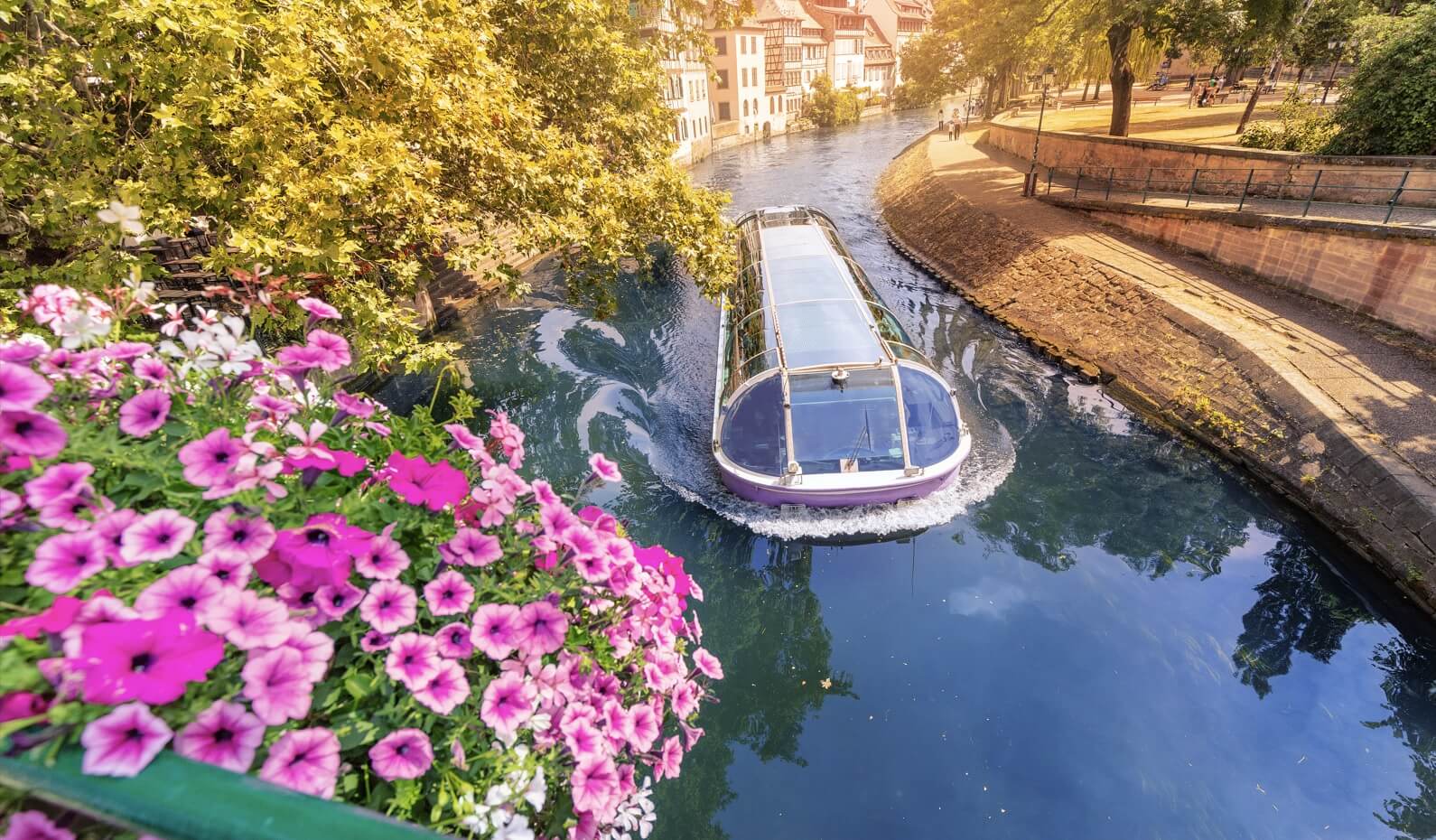 Some may argue that cruising on a large ocean liner offers a similar experience to river cruising. However, it is important to note that ocean liners are limited when it comes to accessing lesser-visited destinations due to their size. river journeys provide exclusive access to stop at hidden gems like small towns, scenic locations that are not accessible by sea vessels.

Whether it's discovering local cuisine or taking part in unique activities onboard the ship or ashore, river cruises provide access to experiences that differ from mainstream travel.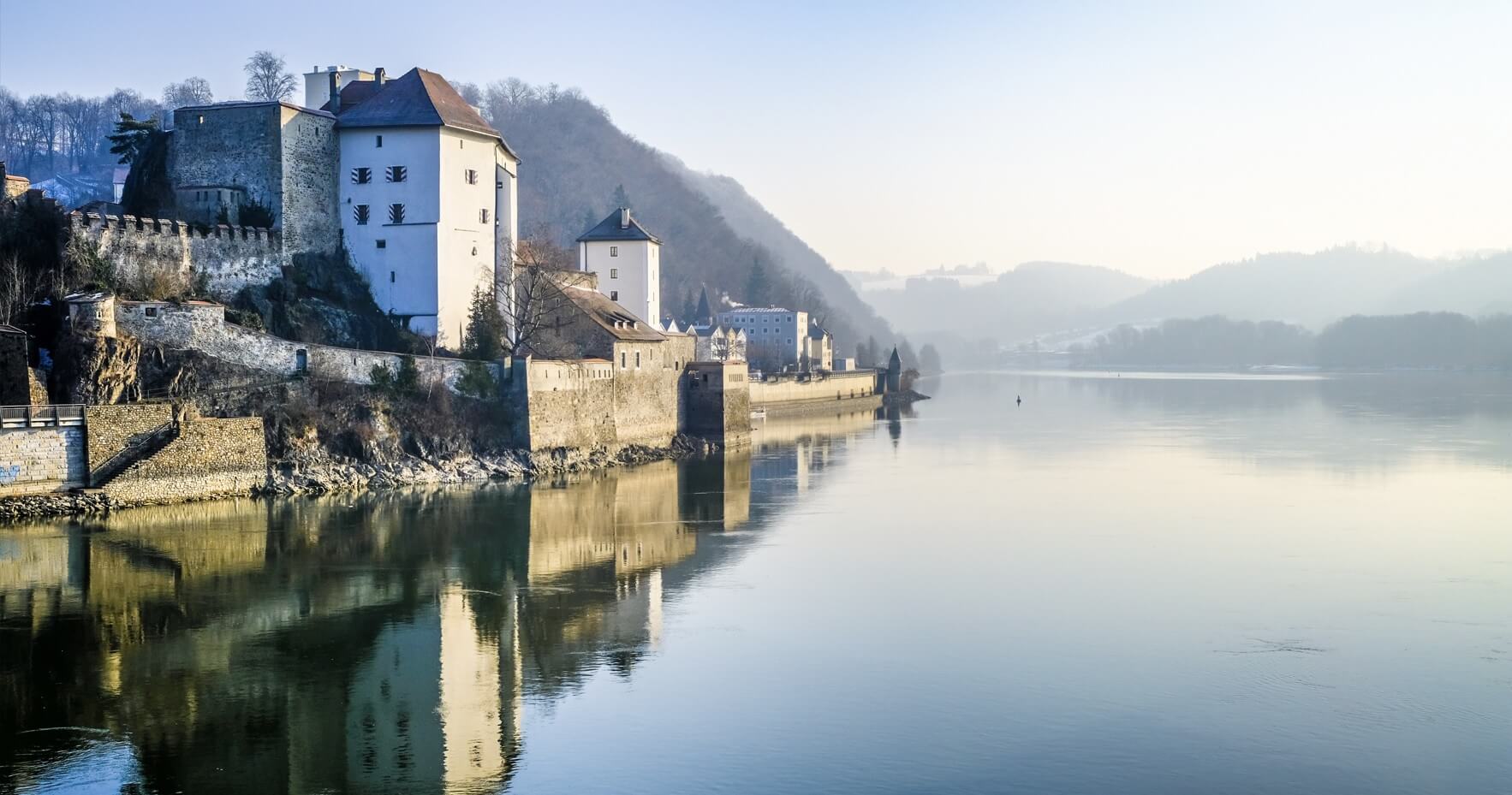 Navigating through Unexplored Ports
One of the most exciting aspects of river cruising is the ability to explore unexplored ports. Unlike traditional ocean cruises that are limited to coastal cities, river cruises sail deep into the heartlands of a region.

River cruises often stop at ports and destinations that cannot be reached by any other means of transportation, such as quaint villages or charming towns tucked away from major metropolitan areas.

For example, on a Rhine river cruise, passengers can visit the picturesque town of Rüdesheim which nestles in the heart of Germany's wine country. The town boasts exceptional culinary experiences and inspires its guests with a plethora of cultural activities.

Similarly, travelers on a Danube river cruise can embark on a shore excursion to the town of Melk in Austria to discover an ancient Benedictine Abbey boasting captivating panoramic views.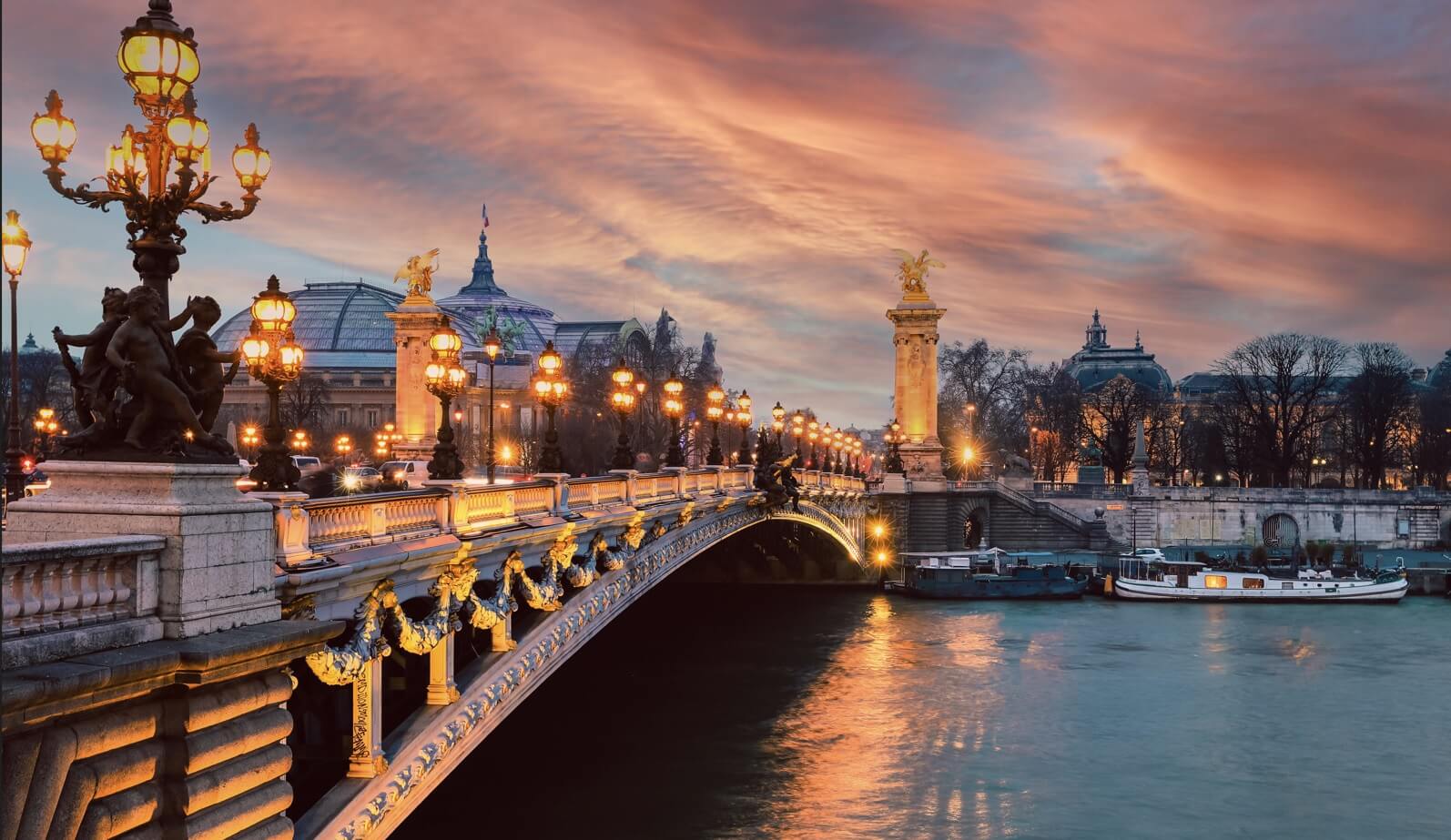 These lesser-known destinations offer an intimacy and authenticity that cannot be found in bustling metropolises, providing a chance for travelers to immerse themselves in local cultures and traditions.

It's like discovering hidden gems in a treasure chest. Once you set sail from the big cities, enterprising river cruisers are rewarded with picturesque hideaways that are full of history, heritage, and charm.
GET A CUSTOM QUOTE

Moreover, several regions boast multiple points of interest justifying additional exploration opportunities. For instance, during a Douro River cruise in Portugal along its wine route, you'll disembark in Regua where you'll explore both Mateus Palace (famous for its rose garden enclosed by high boxwood hedges) and Vila Real city centre.

In Vietnam and Cambodia, Mekong River cruises take their guests amidst lush jungles and past serene rice fields as they stop ashore at local farms where authentic food tastings await them.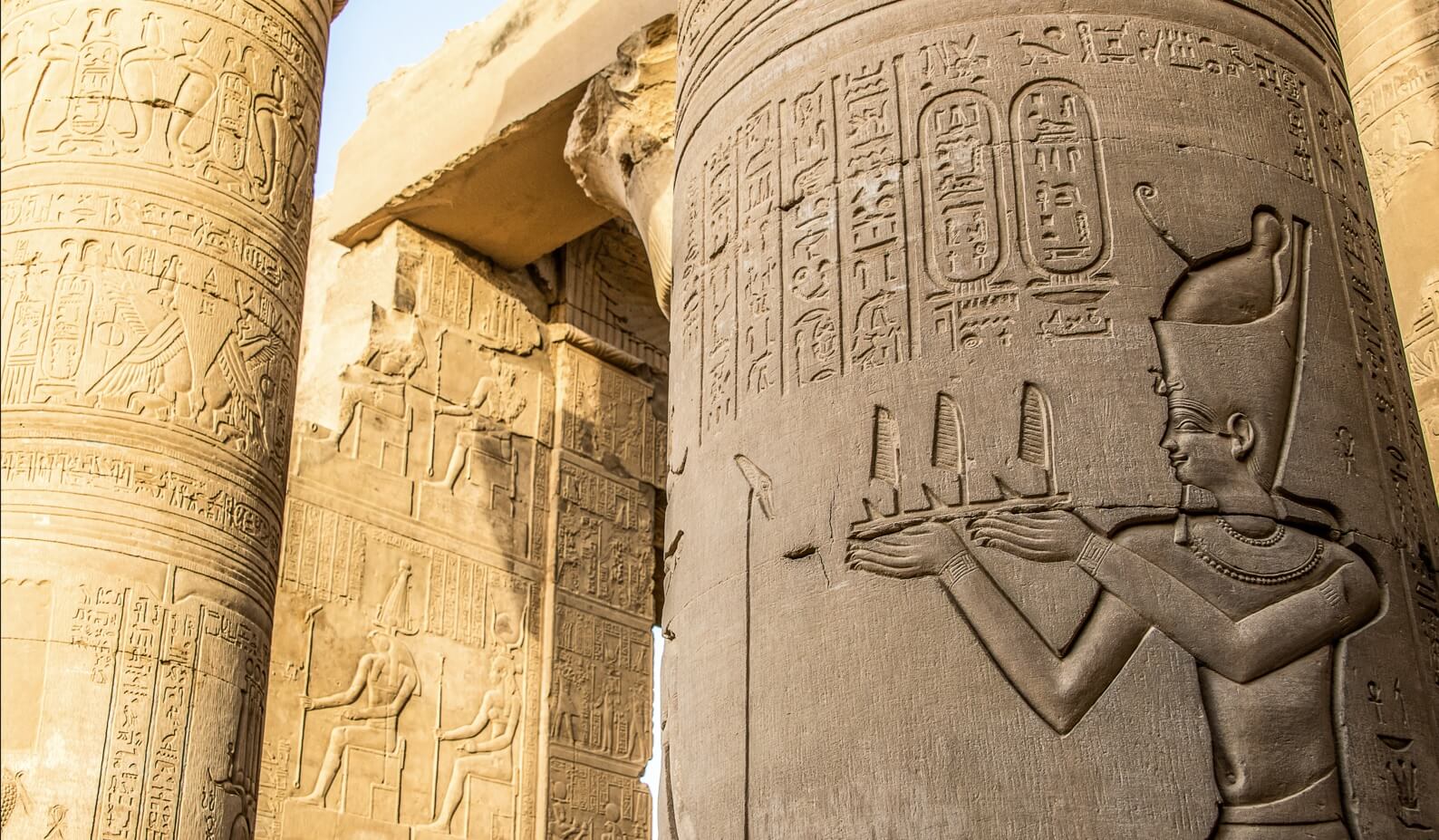 To exploit these opportunities fully, river cruise ships usually stay docked overnight giving you the chance to get an insight into the daily lives of locals. Imagine witnessing a century-old rice-paper-making technique or seeing monks' morning prayers.

As you can see, there's a whole new world to savor and explore while on a river cruise. In addition to visiting charming towns and villages, these river journeys offer unique opportunities in activities and dining experiences.

Click to Call
Cuisine and Activities on River Cruises
River cruises cater primarily to mature travelers, plenty of whom are foodies who are usually seeking culinary delights. The onboard chefs team up with producers and suppliers in the destinations visited to procure fresh ingredients, bringing the best flavors local cuisine has on offer.

For Middle Eastern fares right on your table, you may choose a Nile River cruise where exotic meals cooked by onboard chefs incorporate all kinds of rare spices.

While cruising along Europe's Rhine River, opt for local wines at stops that are known for their viticulture, including a Riesling White Wine tasting in Rudesheim or a Pilsener beer in a Czech Republic town called Venlo.

Onboard must-try activities include wine tastings, cooking lessons (which will be well-adored by food enthusiasts,) demonstration of art & crafts like scherenschnitte (papercutting) in Switzerland, while hosted talks are also offered during downtime between breakfasting and cocktails.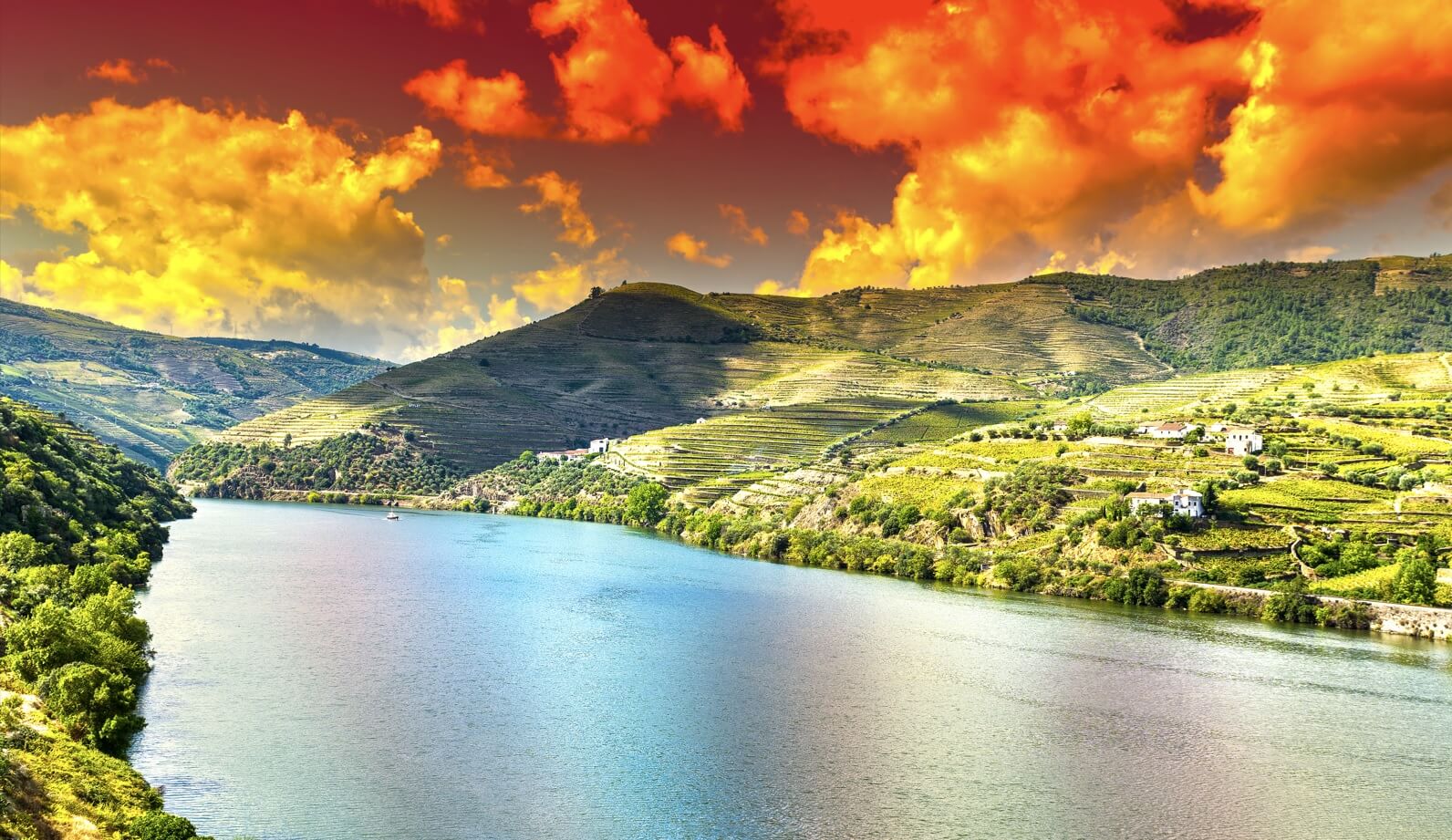 Moreover, river cruising is perfect for families since there's something for everyone. Kids, teens & young adults enjoy kayaking or swimming pools at various stops with active excursions such as bike rides throughout vineyards or even hiking in the Black Forest area surrounding Strasbourg. All culminating in unforgettable experiences that will have something each family member loves to retell.

For cruisers craving an adrenaline rush, river cruising offers many novelty adventures: Whether it's cycling through quaint village roads or indulging in guided off-canoeing excursions into hidden lagoons and channels that are rarely seen by onlookers.

Some people may argue that river cruises don't offer a lot of activities as traditional ocean cruises. However, river cruises' smaller size means more time spent at the destination rather than in-transit. And indeed, with less time needed to travel between ports, there's more opportunity for immersive experiences spanning culinary lessons unique to each destination, meaningful local interactions, informative talks with experts, and outdoor adventures.

The next section will highlight the factors that travelers should consider when selecting the right river cruise company.
Fine Dining and Local Experiences
We remember traveling through the Burgundy Wine Region in France on a river cruise where we had the chance to savor some of the finest pinot noir wines in the world. It came paired with handmade chocolates that were so good that we had to take some extras back home.
The dining experiences onboard are unique as well. The restaurants serve fresh seafood caught from nearby water bodies or farm-fresh produce from local farms in every new location visited.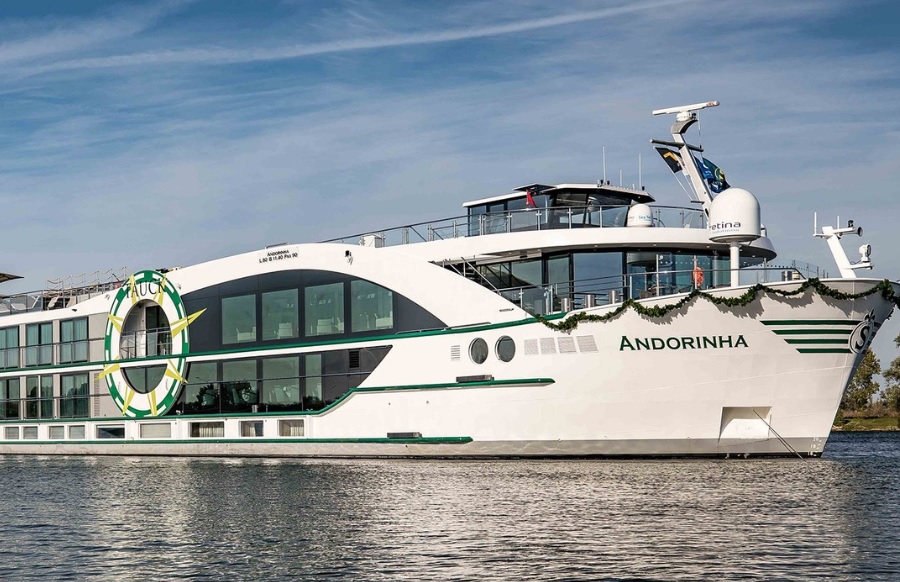 River journeys also excel at offering immersive cultural experiences related to food. Chefs onboard offer cooking demonstrations that showcase regional recipes and gastronomy. Guests can join culinary walking tours in port towns or visit local markets to buy exotic ingredients used in traditional dishes.

Additionally, there are plenty of options for healthy eating as well as catering for allergies, gluten-free choices, vegan/coeliac diets etc., making sure everyone is catered for. Overall, river journeys provide not only fine dining experiences but also opportunities to immerse oneself in the diverse local cultures visited on the trip.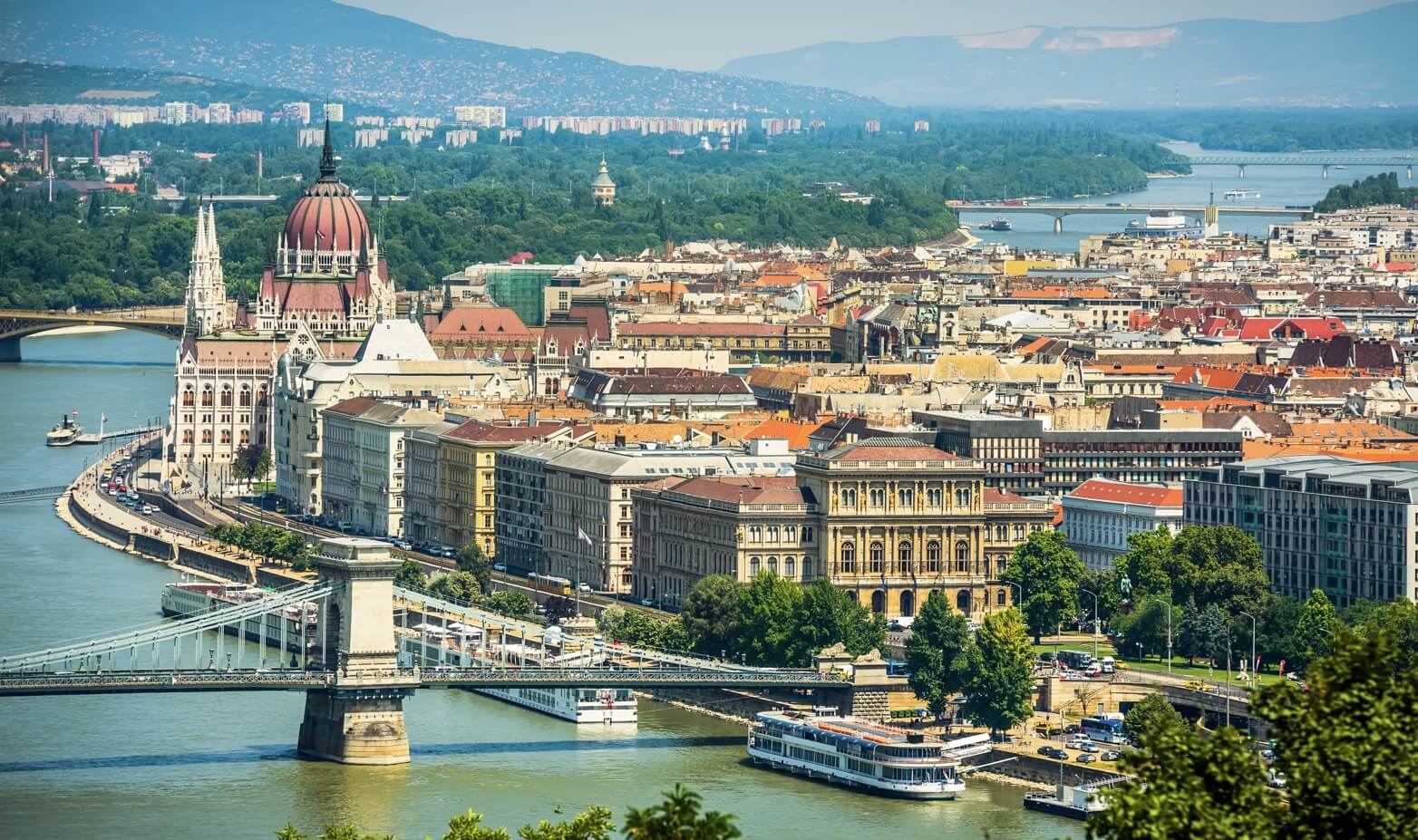 Wine Cruises and a European Wine Primer
Rhine Wine
Various winemaking areas exist along the Rhine River, such as Alsace in France and Nahe, Rheinhessen, Mosel (formerly Mosel-Saar-Ruwer), Pfalz, and Baden in Germany.
The Rhine River is home to many winemaking regions, like Alsace in France and Nahe, Rhine Wine Rheinhessen, Mosel (formerly Mosel-Saar-Ruwer), Pfalz, and Rhine Wine Baden in Germany. However, labeling a wine as 'Rhine Wine' is not restricted to any particular region and does not always mean it was produced in one of these areas.
The crafting of Rhine wine can involve a combination of white varietals, possibly originating from Liebfraumilch which was previously the most well-known German Rhine wine shipped abroad. AmaWaterways offers several wine cruises in this area including the AmaWaterways 'Serena' which offers a 7 night cruise.
Danube Wine
Along the stretch from Vienna in the east to Wachau in the west, much of the land produces mostly Danube Wine known as Grüner Veltliner and Riesling wines. This effect can be attributed to the Pannonian air that flows from Wagram region through various tributaries such as Straßertal, Kamptal, Kremstal, and Traisental before finally running through the tight-spaced Wachau valley, land that has endured thousands of years of disruption on its primary rocks due to the Danube river.
The unique fragrances of Danube wine grown near the Danube are partially determined by the considerable variations in temperature between day and night, particularly in September when the nights become chillier as cold air flows over the Danube wine.
AmaWaterways offers several wine cruises in this area including the AmaWaterways 'AmaVerde' which offers a 7 night cruise.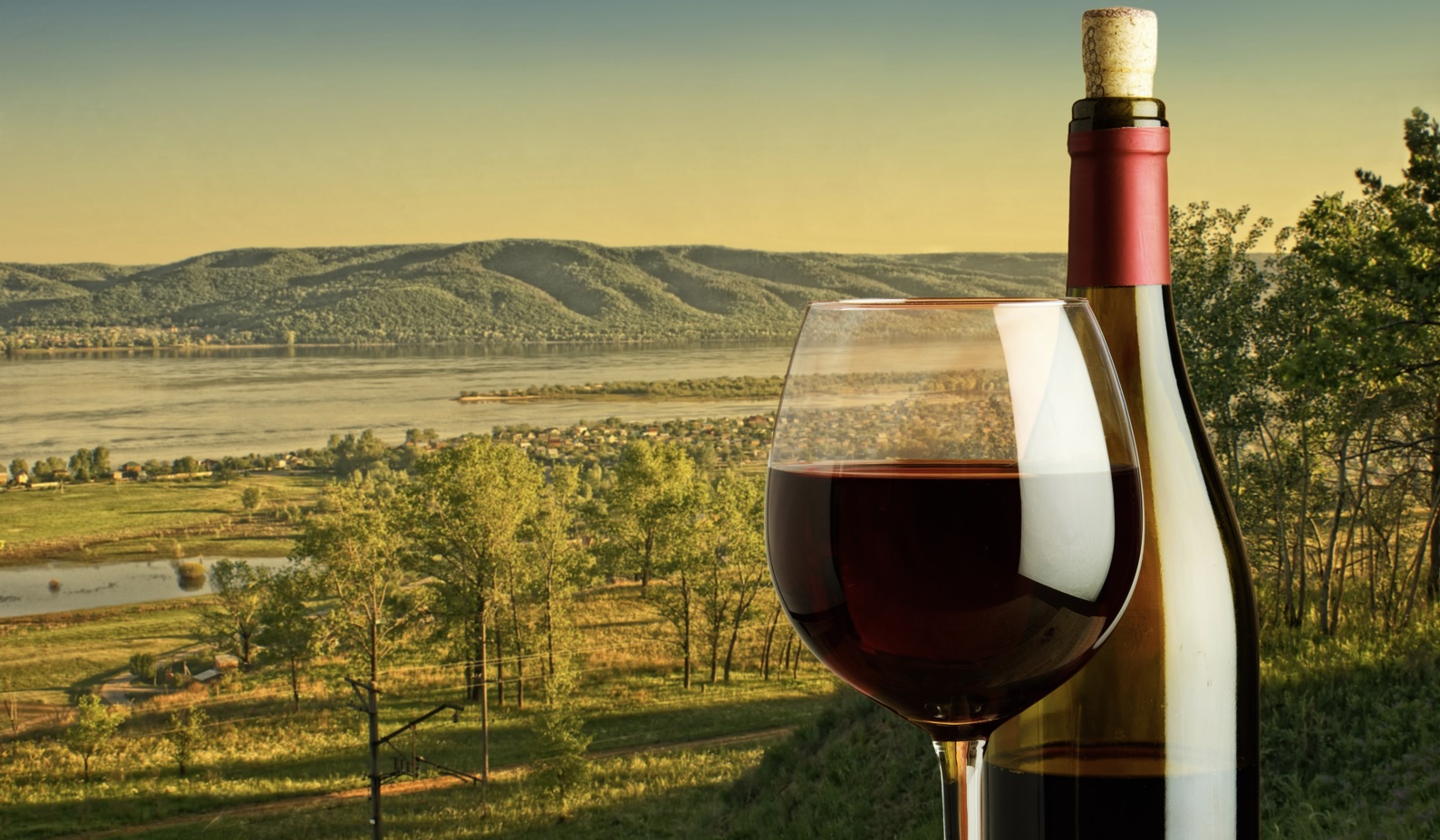 Bordeaux wine
Bordeaux wine is a type of wine produced in the Bordeaux region of France. The majority of the Bordeaux wine produced are red varietals made with Merlot, Cabernet Sauvignon, and Cabernet Franc - all of which originated in Bordeaux. Additionally, you may be familiar with white styles created with Sauvignon blanc and Semillon for both dry and sweet styles, such as Sauternes.
Tasting and savoring the nuances of Red Bordeaux's primary flavors such as Black Currant, Plum, Graphite, Cedar, and Violet. Dominant tastes in Red Bordeaux wine include: Black Currant, Plum, Graphite, Cedar, Violet. Bordeaux wine varietals are known to be medium to robust in body, possessing intense aromas of black currant, plums and a distinct earthiness.
Depending on quality, vintage and region, fruit flavors of Bordeaux can range from tangy to sweeter ripeness. When imbibed, the flavors of the Bordeaux wine reveal minerality and fruity nuances that morph into tartness and an astringent dryness within the mouth. The components of the vintage and the French oak barrel aging help us comprehend the term 'Terroir.'
Viking Cruises offers several wine cruises in this area including the Viking Cruises 'Forseti' which offers a 7 night cruise.
On the Viking Cruises Forseti, you will uncover the seafaring towns, wineries, plantations and woodlands of Aquitaine, formerly the wealthiest realm in Europe. Witness the fountains and wine cellars of Bordeaux. Forage for truffles in Périgord and blend your own personal Cognac at the Camus distillery. Enjoy France's highest quality oysters from Arcachon Bay". Enjoy the distinct flavors of Saint-Émilion, Médoc and Sauternes while traveling through Bordeaux for 8 days - an area legendary for its quality wine and luxurious lifestyle.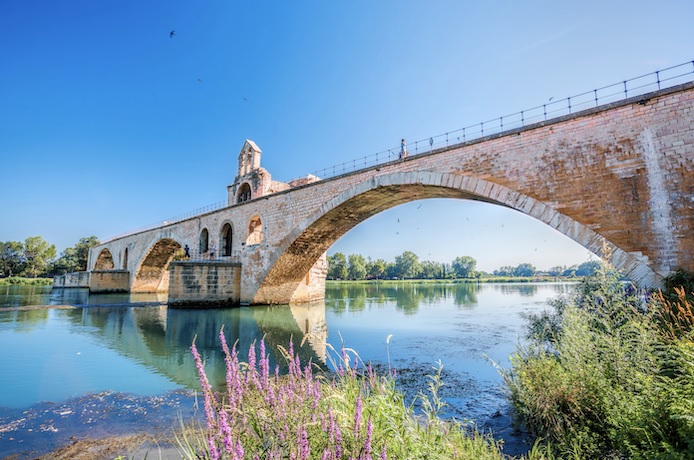 Choosing the Right River Cruise
When choosing a river cruise, it is important to take into consideration your preferences for destinations, amenities, and activities. A first-time cruiser may look at popular routes in Europe or Asia, while a seasoned traveler might seek new rivers to explore, like the Mekong in Southeast Asia or the Amazon in Peru.

Choosing a river cruise also means considering onboard amenities and activities. Whether seeking spa treatments, lectures by guest speakers, or adventure excursions such as bike rides or fishing trips - there's truly something for everyone. Alternatively, themed cruises focusing on music, history, cuisine, culture can be found too.

Different cruise companies provide various niche offerings and target markets. For instance, Viking river cruises offer a more contemporary are luxurious experience, while American Queen Voyages focus more on classic steamboat travel down the Mississippi but is geared towards an older demographic that prefers nostalgia.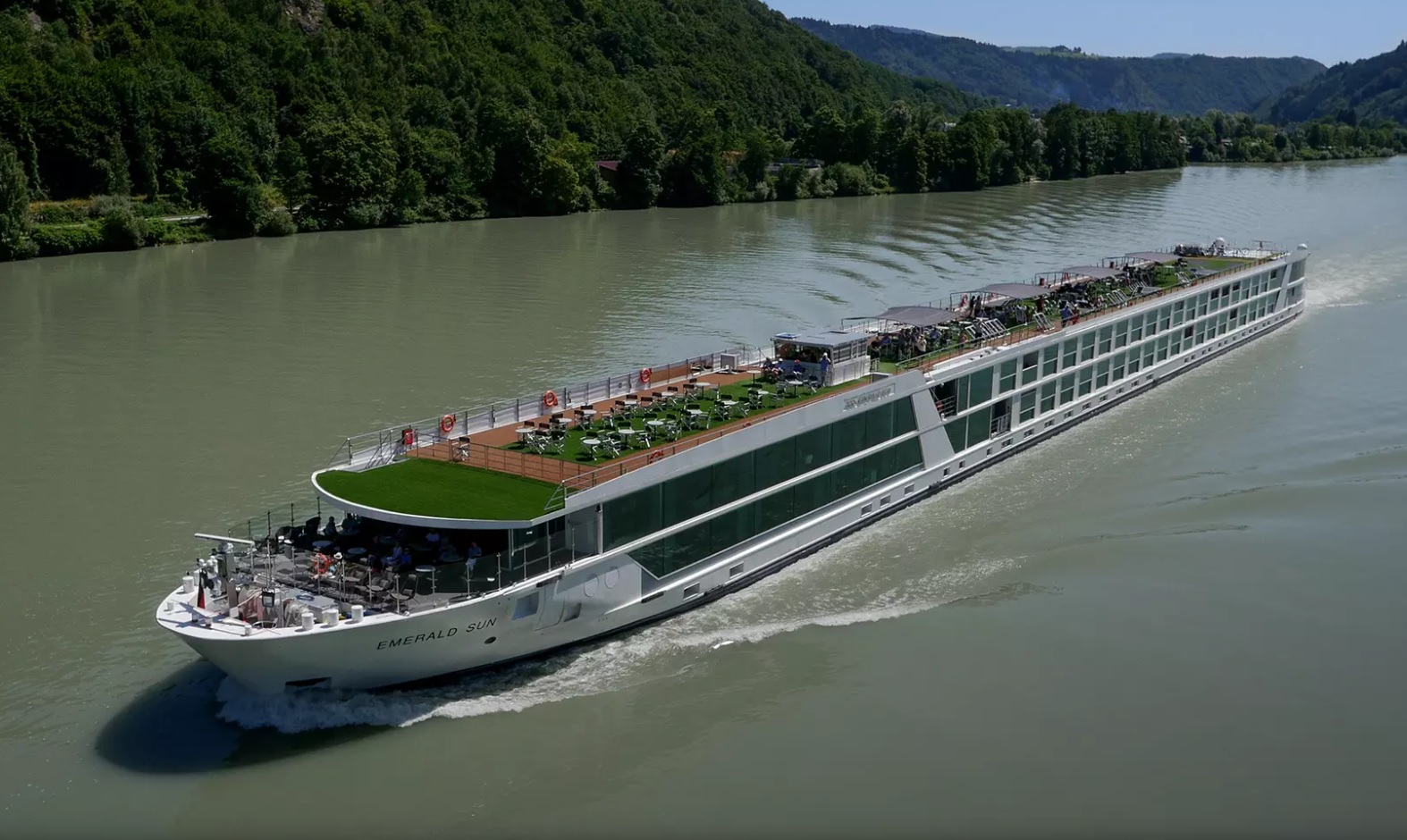 Additionally, another point to consider would be when to travel. High seasons like summer mean warmer weather and longer days with many delicious fruits and vegetables being in season with frequent outdoor activities. Winter is less crowded overall but can offer Christmas market experiences along with cozy fireplaces and hot toddy cocktails. Late March to early May are ideal for those who enjoy springtime blooms along with fewer crowds. Autumn is also perfect when seeking lesser tourist crowds, foliage changing into vibrant colors along less expensive tours.
GET A CUSTOM QUOTE

Keep in mind that no two river cruise companies are alike, so research everything before making a final decision. Quality of service, as well as customer reviews available from third-party sites such as cruisecritic.com has become a vital resource when evaluating options.

Regardless of what you decide, river cruising has proven to be one of the best ways to explore numerous destinations on a single trip without having to constantly pack or budget for transportation on the move.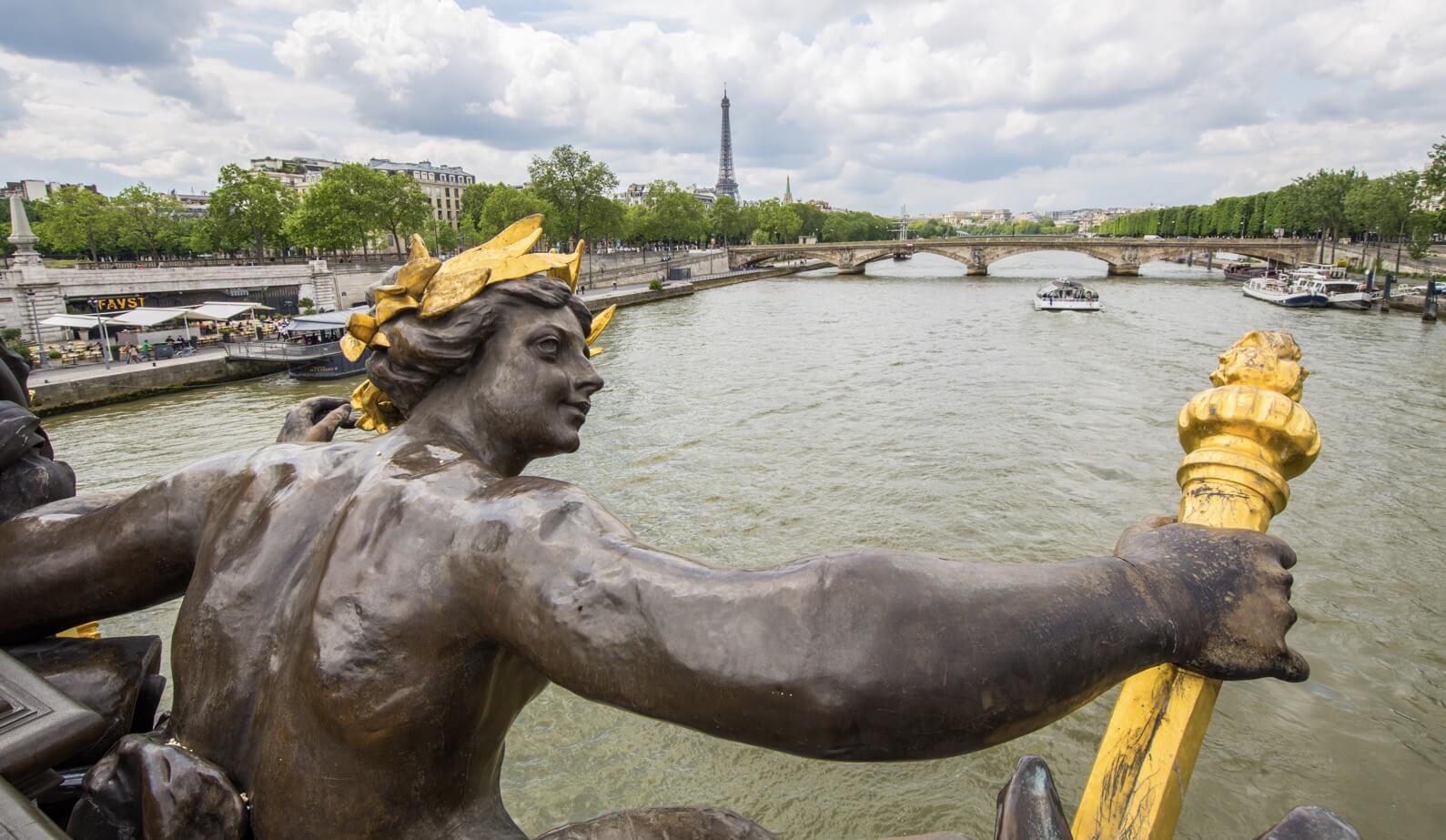 Highlighting Top River Cruise Companies
When it comes to luxury travel, few experiences rival that of a river cruise. With premium amenities and unique cultural encounters, the trip promises an unforgettable journey through some of the world's most iconic waterways. Here are some top river cruise companies to consider for your next adventure.

Viking Cruises offers an immersive river cruising experience that rivals any other. Their award-winning longships and other vessels dock at prime locations across Europe, Asia, Egypt, and even the Mississippi River in North America. Moreover, Viking also has its "Health & Safety Program" in place to ensure guests have a hassle-free, safe journey. Viking has been in business for more than 25 years and is recognized for winning numerous accolades and awards within the cruise industry.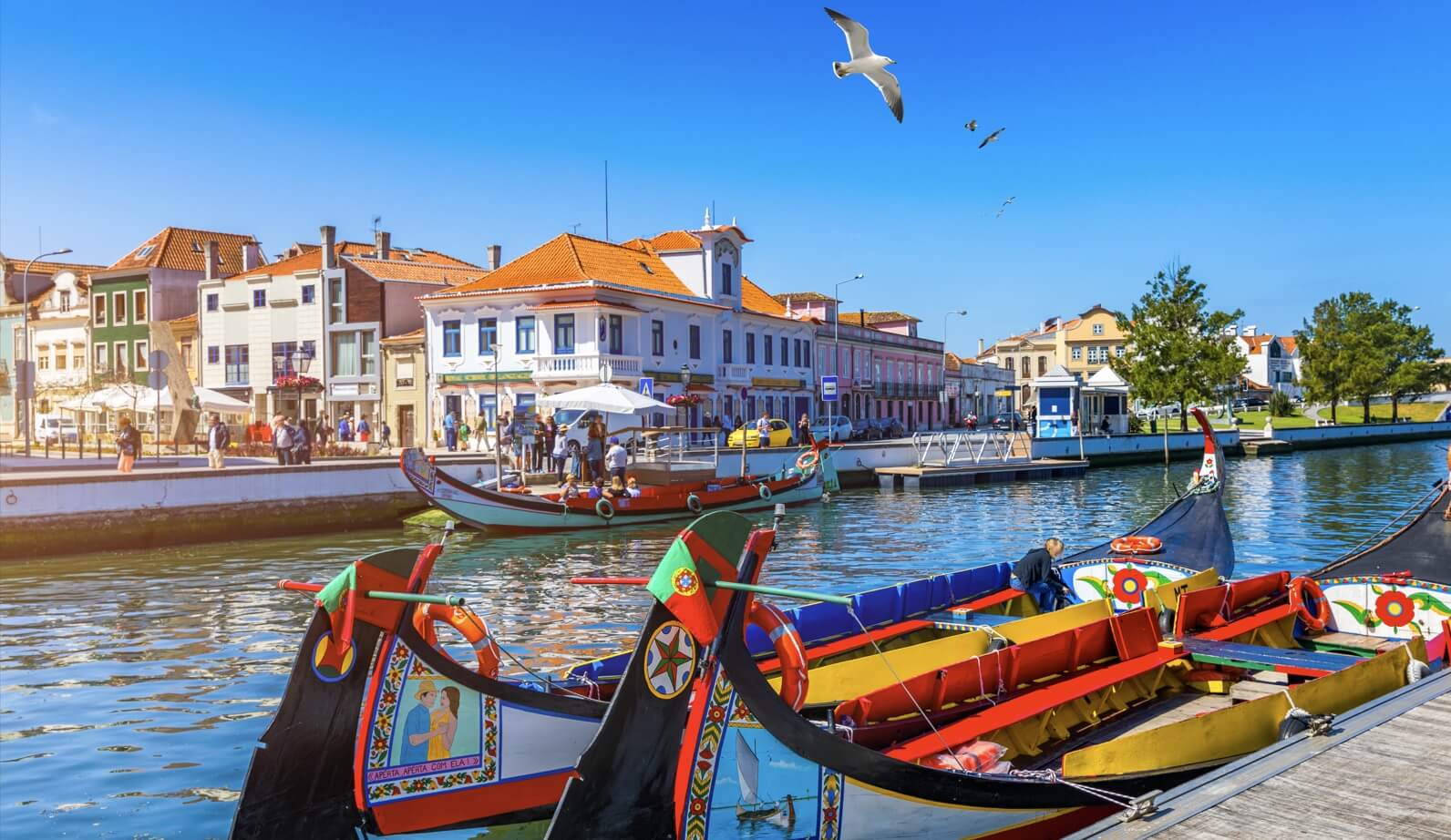 Another leading company worth exploring is AmaWaterways, which is known for its exceptional cuisine and outstanding service. Along with adeptly navigating diverse routes, including countless European locations such as Paris or Budapest, their onshore excursions offer enchanting insights into local cultures and history, adding yet another layer to the enriching experience.
GET A CUSTOM QUOTE

If you seek opulence on your voyages, then Uniworld Boutique River Cruise Collection is the company for you. It can be considered the ultimate boutique five-star hotel on water. They provide guests with various amenities that cater to sophisticated travelers' needs, such as complimentary wine and beer during dinner onboard or expert-curated shore excursion programs designed to immerse guests in local traditions and customs.

One lesser-known but nonetheless noted company is CroisiEurope, offering a uniquely adventurous approach to river cruising. However, while they boast high-quality ships and globally-inspired itineraries that visit Africa and along the historic Silk Road in Asia, there are limited options when it comes to onboard amenities in comparison to larger cruise companies such as Viking, AmaWaterways, or Uniworld.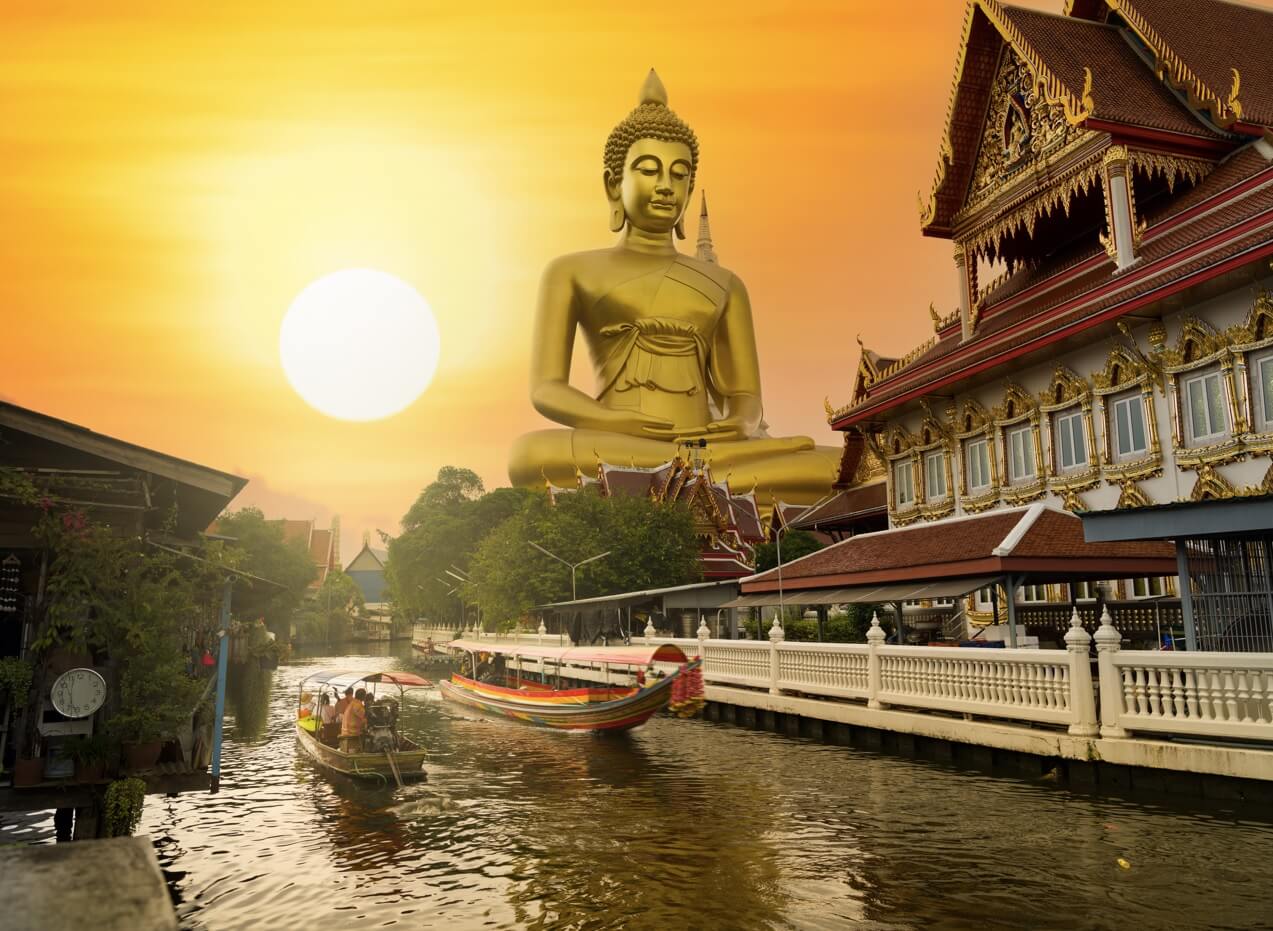 For navigating the waterways of America, American Queen Voyages has crafted an unforgettable journey through the Mississippi, Ohio, and Cumberland Rivers. The cruise experience offers tours to historic estates, helps passengers learn about the country's warm southern hospitality and local culture while relishing authentic regional cuisine as well.

In conclusion, river cruising is a luxurious yet unparalleled way to explore the world's lesser-known destinations while still enjoying upscale amenities and local cultural experiences. Each of these top river cruise companies presents a unique style and itinerary worth exploring. So pack your bag(s) and let one of these renowned river cruising lines take you on an unforgettable journey down some of the world's most beautiful and iconic waterways.
Other Cruise Articles of Interest
For other cruise articles of interest, please check out these other articles: