New Zealand

Click to Call
New Zealand is a country rich in bustling major cities, Maori culture, stunning landscapes, and some of the friendliest people on earth. Don't let New Zealand's isolation put you off from visiting this mesmeric location - there's so much to see, do and experience.
In this comprehensive guide to the island, we've detailed everything you need to know about visiting the country. From events to its world-class cuisine, read on to find out why New Zealand is the perfect destination for the holiday of your dreams!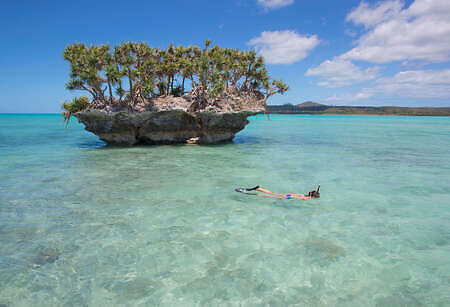 What Makes New Zealand Different?
What makes New Zealand different? Just about everything! As a truly unique and awe-inspiring landscape, there are plenty of wonderful reasons why a trip to New Zealand is an absolute must. We've broken it down into three main categories:
If our recommendations don't give you food for thought for things to experience in New Zealand, we don't know what will!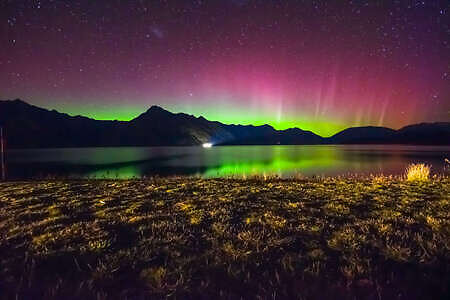 Events
Dunedin Fringe Festival​
As the most southerly festival in the world, Dunedin is a heady mix of culture, theater, comedy, visual art, and music. Held every March, it spans 11 days encompassing fun, creativity, and the option to let your hair down. It's popular with the old and young, visitors and locals.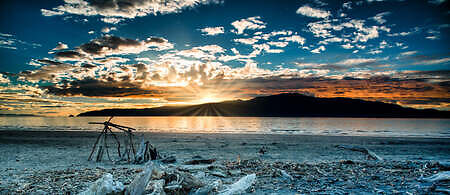 Hobbit Day​
Tolkien fans rejoice! September 22nd is International Hobbit Day, which means, of course, you must make a visit to The Shire. Packed with feasting and activities for the whole family, you can visit the Hobbiton set in Matamata. It truly is a unique spectacle only to be found in New Zealand.
Warbirds Over Wanaka
Aircraft buffs from all over the world flock to the renowned Warbirds Over Wanaka in New Zealand each year for some truly epic displays.
If you have the funds to do so, you can even purchase your very own aircraft at the show! Failing that, the pilots are on hand to have a chat with, including a host of aircrew from various air shows around the world. The airshow runs for four days on the south island each year.
Balloons over Waikato​
This hot air balloon festival is held over the skies of the north island over 5 days and features balloonists from all over the world. Watching the pros demonstrate their skills is truly a day out like no other. Watch the sky fill up with dozens of balloons, and enjoy the fun and friendly atmosphere with a drink in hand!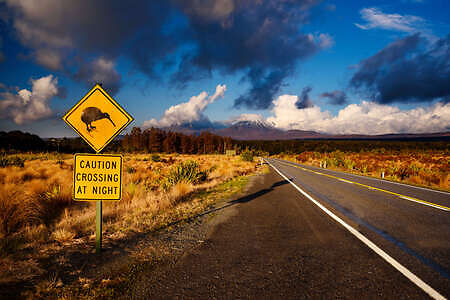 Art Deco Weekend​
Napier sits on the east coast of the northern island and is often referred to as looking like a 1930s movie set. Every third weekend in February each year, the town transforms with jazz concerts, vintage vehicles, and locals adorned in Art Deco attire.
There's dancing, parades, lots of street food, and lots of wine to be had. In fact, there are over 100 different events in Napier over the weekend to consider.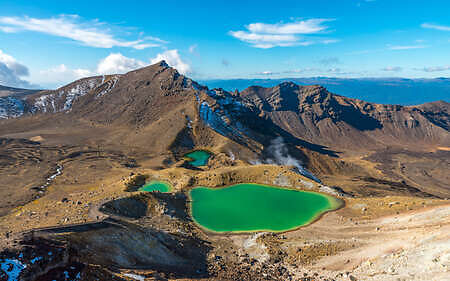 Locations
Mount Maunganui
Mt Maunganui is a coastal town known for its long winding beaches, restaurants, and stunning little cafes to wile the day away in. It's the optimum base which allows you easy access to explore the wider Tauranga region - while also allowing you lots of beach space to relax and unwind next to the clear blue waters.
The town center has a quirky buzz to it and is packed with lots of places to chill out in with a coffee or a quick bite of brunch. Mt Maunganui overlooks the town itself and is a very impressive sight. If you fancy getting a bit of exercise in, a trip up the mountain will provide you with some incredible views of the beach and town.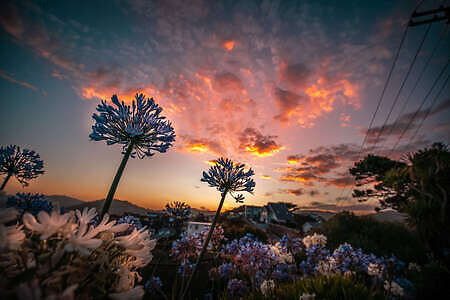 Mackenzie Region
If stargazing is your thing, a trip to the south island of New Zealand to experience the Mackenzie region is a must. Just a 2-hour drive from Christchurch, the region is home to some of the country's most stunning scenery. It's the perfect backdrop for a night spent under the stars.
Twizel is a small town that makes a great base. From here, there's the Aoraki National Park, where you can do anything from a short walk to longer hikes. In the evening, the uninterrupted skyline opens up to a glimmering blanket of stars, and it is definitely worth staying up a bit later to see them.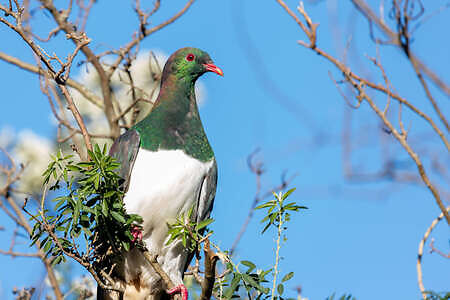 Rotorua
If you want to know more about the rich culture of the Maoris in New Zealand, Totoruna is the best to visit. There are traditional Maori villages to visit where you can learn a lot. There's also a plethora of hot pools that you can soak in as well as muds baths that you can take advantage of.
Nearby, there's Whakarewarewa Forest which is perfect for a day of tramping and taking in the magnificent scenery.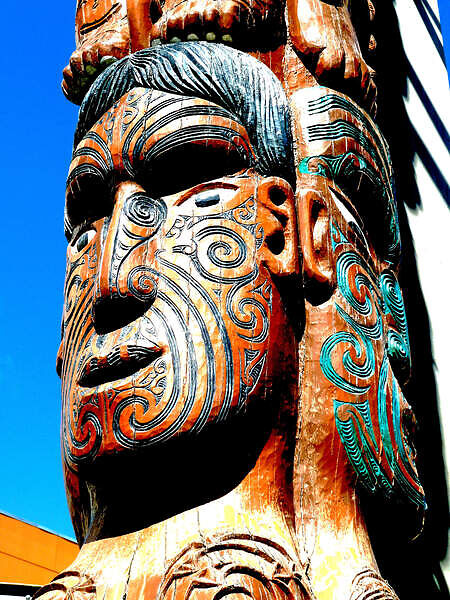 Fiordland National Park
Fiordland National Park is the home of one of the most famous attractions in the entire country, the Milford Sound. Here, you can learn everything there is to know about the amazing local wildlife and see up close and personal the flowing waterfalls and view of the fiord.
If you think a boat trip is a good way to spend an afternoon, the nearby Doubtful Sound can be seen jumping on one of the many boat tours. You'll be able to see the snow-capped mountains and unparalleled views of surrounding lakes.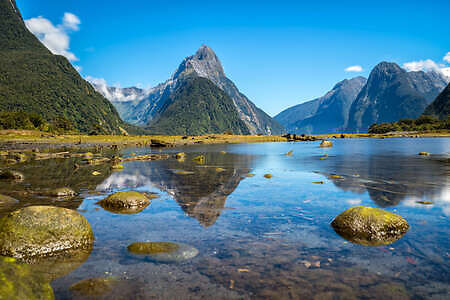 Bay of Islands
Just a few hours' travel from Auckland is the Bay of Islands. There's a little bit of everything here, from stunning coastal scenery to laid-back towns and villages. If you are keen on history, you might want to consider visiting the Treaty Grounds, where the Treaty of Waitangi was signed in 1840.
There's also plenty of opportunity for kayaking and partaking in lots of other water-based activities.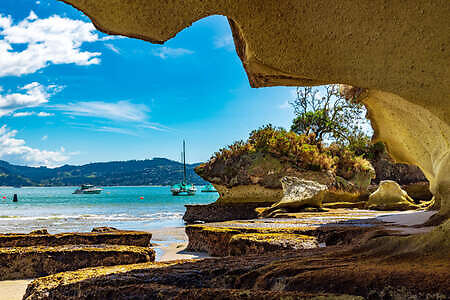 Cuisine
Hāngi
A trip to New Zealand would not be complete without sampling some of the local delicacies. This includes traditional Maori Hāngi. This is a way of cooking food in a covered pit which is lined with hot stones and a piping hot fire. The food is usually wrapped in fig leaves to prevent it from burning, which adds a delicious and unique taste that you'll want to try and replicate at home.
With hāngi, you'll find a selection of tender meats (particularly lamb) and vegetables. As well as being a delightful culinary affair, it's a great cultural experience to be a part of. While it used to be extremely common, due to the amount of time it takes to prepare and cook food this way, it is now sadly less common.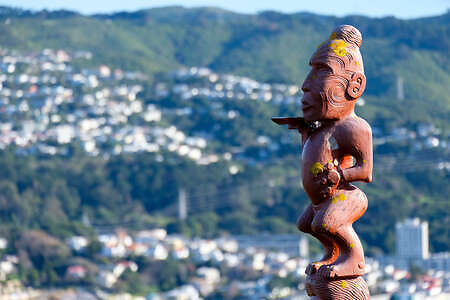 Roast Lamb
New Zealand lamb is known to be some of the very best lamb in the world and is a major export. No wonder then that roast lamb is a must-have when visiting either the northern or southern islands.
Traditionally served with fresh rosemary and served alongside seasonal veggies, roast lamb is enjoyed by families up and down the country. It's also a big seller in many eateries and bars, too.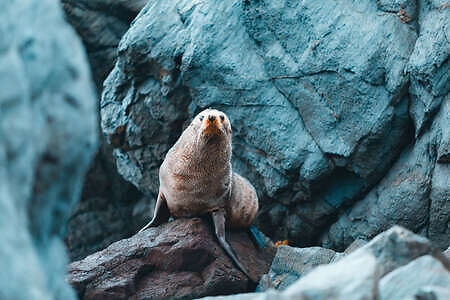 Sausage Sizzle
Sausage sizzle is an enduring, popular snack found throughout New Zealand. It's a big hit at festivals, airshows, and fundraising events. The snack is simply a sausage that is served on white bread with ketchup and mustard with lashings of fried onions. Uncomplicated snack food at its very finest!
Green-Lipped Mussels
Home to some of the very best seafood in the world, it's unsurprising to learn that green-lipped mussels are a winner in homes and restaurants across the country. Unlike many other countries, mussels in New Zealand are cheap and abundant, not to mention huge!
These juicy morsels are cooked over steam or grilled. If you order them in a bar or restaurant, they will often come in a bucket.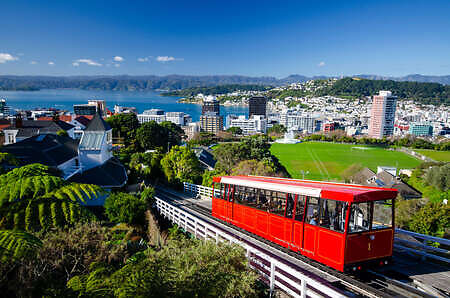 Kiwi Summer BBQ
Like their neighbors, the Aussies, the Kiwis are well-known for their love of outdoor cooking. While technically not a food, a BBQ, or barbie as it is locally known, is a New Zealand staple.
Just about every variety of meat is served, including beef, lamb, burgers, and sausages, which are regularly accompanied by fresh salads and veggies.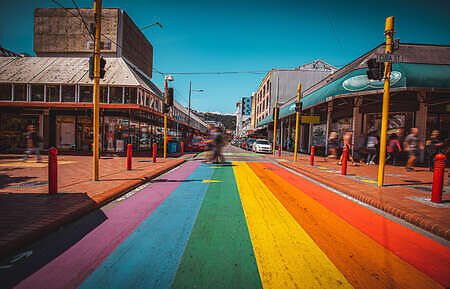 Famous Resorts In New Zealand
New Zealand has a host of all-inclusive resorts and hotels where you can recharge and relax after a busy day of exploring this truly remarkable landscape.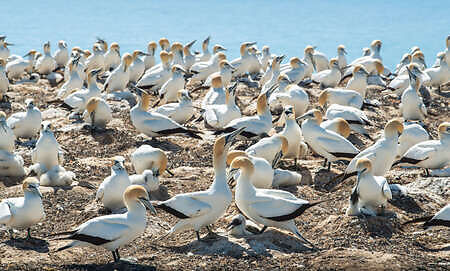 FAQs
Is New Zealand a safe country to visit?
New Zealand is considered to be a very safe country to visit. It's known to be one of the most peaceful countries and the least corrupt, with low crime levels. Unlike Australia, New Zealand has only a small handful of dangerous insects and animals.
While the wildlife and insect population may look slightly intimidating to some, they are largely harmless. It doesn't hurt to do some research before you go about potentially dangerous bugs and animals, however. The insects to be most wary of are the "redback" and "kapito," which can pose a safety risk.
What's the best time of year to visit New Zealand?
There really is no wrong time to visit New Zealand. However, if it's moderately warm temperatures you are looking for, it's best to visit in the summer months. New Zealand's summer runs from January to March. Spring (October to December) is ideal if you are looking for slightly cooler temperatures, which are perfect for hiking.
In Autumn (April - June), there are fewer crowds; by winter, the main tourist spots are largely quiet as seasonal activities wind down and close. However, during the autumn and winter months, the days will be shorter in New Zealand, which means your time exploring may be more limited.
What are the people like in New Zealand?
New Zealand residents are known for being some of the most friendly and welcoming people on the planet. They are famously humble, refusing to brag about their accomplishments and achievements and expecting likewise of others. They place a big emphasis on the spirit of manaakitanga, or hospitality, so you can be guaranteed a warm welcome.
What languages are spoken in New Zealand?
English is the primary language spoken throughout New Zealand. By 1987, however, The Maori Language Act granted official status to the Māori language, the indigenous language of the country. Today, it is also widely used.
Which island is the most populated?
Out of the north and south Islands, the north island is the most populated with New Zealanders. Over three-quarters of the Kiwi population lives in the North Island, with almost a third of those living in Auckland. Sitting on the end of the Northern Island is Wellington, which is the home of the central government and Prime Minister.
Is the south island better for a holiday?
Both the north and south islands of New Zealand make for a great holiday destination. With most of the population living on the northerly island, it's a great spot for bustling main cities. The south island is the more rugged of the two. The south island in New Zealand is perhaps best known as an outdoorsy playground, so if hiking or camping is your thing, going south could be for you.
Final Thoughts
New Zealand is an island packed with culture, charm, and some of the friendliest people you are ever likely to meet. Perfect for a relaxing break, there's a host of things to see and do, including festivals, airshows, and outdoor events. There's also a variety of locations to suit just about any itinerary and some of the best food on the planet.
What's not to love? So, isn't it about time you started planning your once-in-a-lifetime trip to New Zealand?
Best places to visit in New Zealand - Lonely Planet
New Zealand's favourite foods | 100% Pure NZ (newzealand.com)
Top things to do in New Zealand | 100% Pure New Zealand (newzealand.com)
32 Top Things to Do in New Zealand on Your First Visit | Two Wandering Soles
MORE PLACES TO GO ON VACATION
Caribbean and Mexico Destinations
Antigua and Barbuda
Aruba
Bahamas
Barbados
Belize
Bermuda
Bonaire
Cabo San Lucas
Cancun Mexico
Cayman Islands
Costa Rica
Curacao
Dominican Republic
Grenada
Jamaica
Puerto Rico
Puerto Vallarta
St Kitts and Nevis
St Lucia
St Martin
St Thomas Virgin Islands
Turks and Caicos Islands

Pacific Island Destinations
Australia
Bali
Big Island Hawaii
Bora Bora
Fiji
Kauai
Maui
Moorea
New Zealand
Oahu
Tahiti Village
Places to Go on Vacation