Montego Bay Jamaica

Click to Call
No matter if you're in search of your next adventure, or simply want a break away from the office - Montego Bay Jamaica should be at the top of your list of vacation destinations.
Located in Northern Jamaica, and the capital of St James Parish, Montego Bay is a well-connected area that's popular with tourists and locals alike.
With breathtaking beaches, incredible natural attractions, a rich local history, and an incredibly welcoming culture - Montego Bay truly has something for everyone.
If you're considering making Jamaica your next vacation spot, this little guide has everything you need to know to make your visit truly memorable!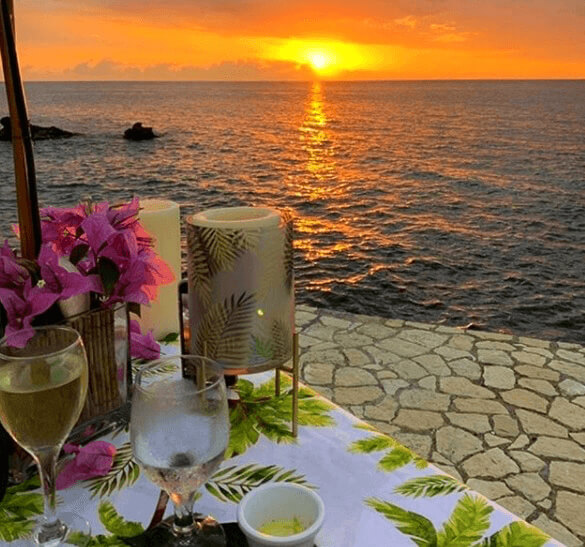 Things to see in Montego Bay, Jamaica
Seven Mile Beach
If you love spending time on the coast, then Seven Mile Beach is sure to be the highlight of your trip.
As the name suggests, the beach stretches for an impressive 7 miles and boasts soft white sands, beautiful blue water, and plenty of space to relax. As you lay in the shade of Seven Mile Beach's palm trees, you'll be able to enjoy awe-inspiring views of the coastline, including the local lighthouse and cliffs.
If you prefer more active holidays - the range of water sports available on the beach certainly won't disappoint you! Go snorkeling and experience the local ocean wildlife, hire kayaks or a banana boat, ride a jet ski, or even take a trip in a glass-bottomed boat and marvel at the unforgettable Montego Bay waters.
If you want to spend your entire day at the beach, take the opportunity to dine at one of the beach-side restaurants. Enjoy fresh produce and local seafood, all while taking in the sights of Montego Bay.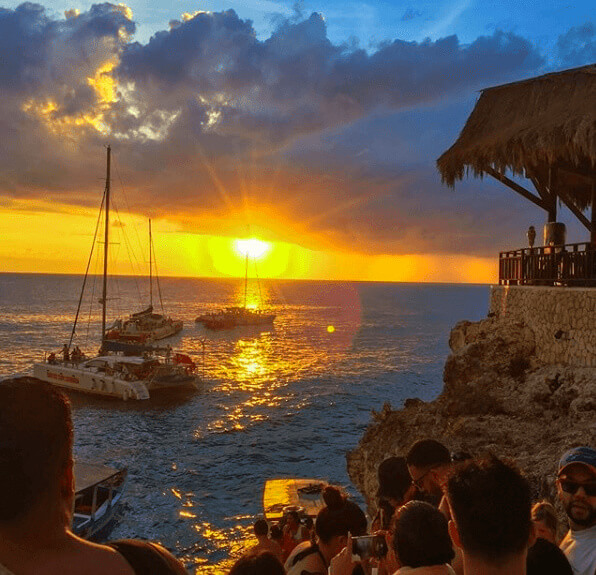 Diving
Whether you're an experienced diver or a complete beginner, you won't want to miss Montego Bay's incredible diving experiences.
Take a boat out into the gentle waters, and marvel at the unique wildlife. Jamaica's clear waters are perfect for spotting schools of vibrant fish, giant sponges, and delicate coral reefs that are teeming with life.
Many trips will take you to several prime spots in the Bay, allowing you to see as much as possible, and maybe even encounter a group of friendly stingrays, too!
Rose Hall Great House
If you're interested in Montego Bay History, Rose Hall Great House is a must-see attraction.
One of the area's old plantation houses, Rose Hall was built in the 1700s and is a stunning example of Georgian architecture. It was restored to its original condition in the 1960s and is now a museum.
Wander the extensive tropical gardens, take in the house's grandeur, and even learn the mysterious tale of the White Witch of Rose Hall!
Montego Bay Cultural Center
If you fancy a day away from Montego Bay's glorious beaches, why not visit the local Cultural Center?
Dedicated to celebrating Jamaica's culture, the center houses incredible exhibitions that cover everything from local art movements to the island's extensive history.
Experience the National Museum's intriguing displays and art galleries, and discover more about Jamaica's historical rebellions.
The Montego Bay Cultural Center includes its own restaurant where you can sample an array of local dishes, and even has a store where guests can purchase local art and crafts.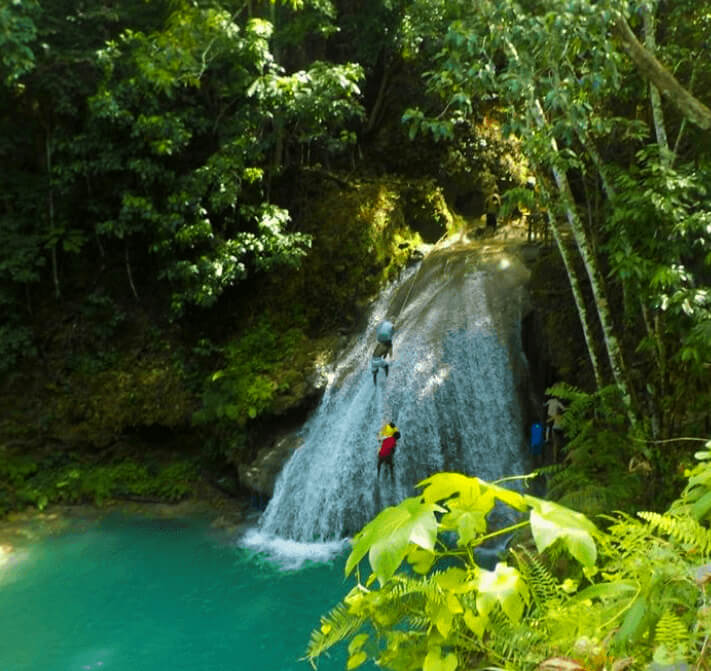 Experience Authentic Cuisine
Not only is Montego Bay, Jamaica a picturesque vacation spot, it's also a food lover's paradise!
It boasts a whole host of delicious dining options, whether you prefer coastal views as you eat, or simply want hotel room service!
No matter how you like to dine, all visitors to Jamaica should sample the National Dish - fresh saltfish with ackee fruit. Often served with rice and peas, this perfectly seasoned dish is often eaten for breakfast, and is one of the best ways to experience the authentic flavors of Jamaica.
Whilst you enjoy your ackee and saltfish breakfast - don't forget to try some Blue Mountain Coffee. Jamaica's climate is perfect for nourishing local produce, making its coffee beans some of the most sought-after in the world.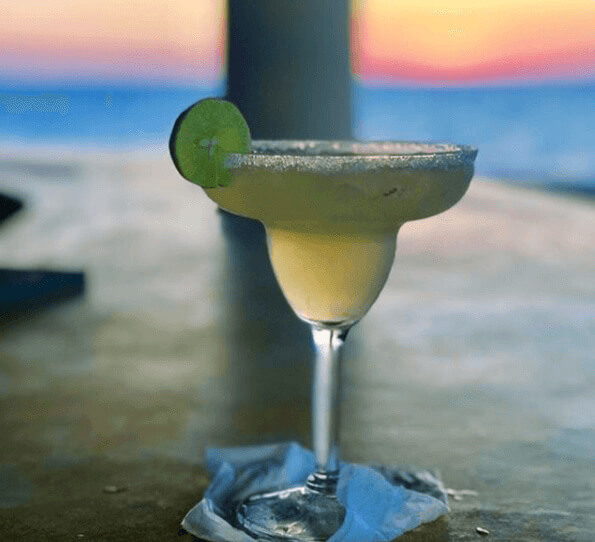 Coffee is at its best when it's fresh, so make sure to try some when you're in the area, and maybe even visit the Blue Mountain Coffee farms for yourself!
Other Montego Bay Jamaica staples include delicious jerk chicken served with dumplings and plantains, and of course the variety of fresh produce grown on the island. Sample ripe papayas, mangoes, and oranges - or snack on coconuts, watermelons, and Otaheite apples to stay refreshed in the heat.
The majority of Montego Bay beaches and resorts will have many food and drink vendors that allow guests to try fresh local cuisine whilst relaxing by the water. Many spots even have their own swim-up bar - so you won't be short of your favorite refreshments!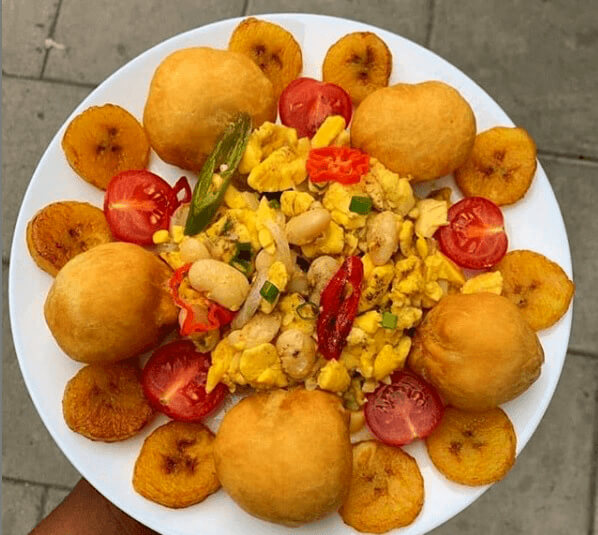 Montego Bay Vacation FAQs
1. Is there any traveler information I should know before visiting?
When visiting the Montego Bay area, there are a few things that travelers should keep in mind:
Most major resort destinations and big cities will accept US Dollars, but it's a good idea to stock up on some Jamaican Dollars if you'll be shopping at local markets.
If you'll be doing lots of traveling around Montego Bay or beyond, it's best to rent a car, as taxis can become fairly expensive.
Avoid seafood that isn't local, as it's often imported and will be less fresh than the fish that are native to the area. Always double-check if you're unsure!
2. Is Montego Bay safe for visitors?
No matter where you're traveling, always take notice of your surroundings and avoid any situation that puts you at increased risk or may affect your well-being.
The area is safe for travelers, especially in resorts or popular destinations like Seven Mile Beach, as they're regularly patrolled by security staff.
If you're visiting a city in the Bay, always keep an eye on your belongings and stick to busy, well-lit areas - as you would in major cities at home. Make sure to double-check local guidelines or safety policies before you visit a new place, to avoid getting caught out.
3. What are the best times of year to visit Jamaica?
The best time to visit Jamaica is actually during November and December!
During this time, the weather is perfectly warm, and you'll be able to avoid the large amounts of visitors that arrive during the summer season and get faster access to local pampering amenities and attractions.
Not only this, but guests during November and December often find that resort and hotel rates are much more affordable!
MORE PLACES TO GO ON VACATION
Caribbean and Mexico Destinations
Antigua and Barbuda
Aruba
Bahamas
Barbados
Belize
Bermuda
Bonaire
Cabo San Lucas
Cancun Mexico
Cayman Islands
Costa Rica
Curacao
Dominican Republic
Grenada
Jamaica
Puerto Rico
Puerto Vallarta
St Kitts and Nevis
St Lucia
St Martin
St Thomas Virgin Islands
Turks and Caicos Islands

Pacific Island Destinations
Australia
Bali
Big Island Hawaii
Bora Bora
Fiji
Kauai
Maui
Moorea
New Zealand
Oahu
Tahiti Village
Places to Go on Vacation