Dominican Republic

Click to Call
The Dominican Republic is a beautiful Caribbean nation that is also considered to be Latin American. The blend of traditions and cultures, rich history, and beautiful landscapes make it a popular tourist destination.
Sun seekers looking for a country that combines the great beaches and access to the ocean of the Caribbean with the warm and vibrant culture of Latin America without traveling to South America will love the Dominican Republic.
Beautiful beaches, areas of natural beauty, friendly people, and a rich history all make it worth visiting, as do the following reasons that set it apart from other holiday destinations.
What Sets the Dominican Republic Apart?
With so many visitors traveling to the Dominican Republic every year, there must be a good reason. The following examples let you know exactly what sets the Dominican Republic apart from other travel destinations.
Events in the Dominican Republic
Throughout the year, there are countless events and celebrations that are great for travelers to experience. You will be able to enjoy street parties and festivals and learn more about the history and culture of this fabulous country by checking out which events are on when you visit.
Carnival
February is a great time to visit as you will be able to experience the Carnival parades that take place every Sunday. There are small and large carnivals held in towns around the Dominican Republic, and festivities run in the evening between 5 pm and nightfall.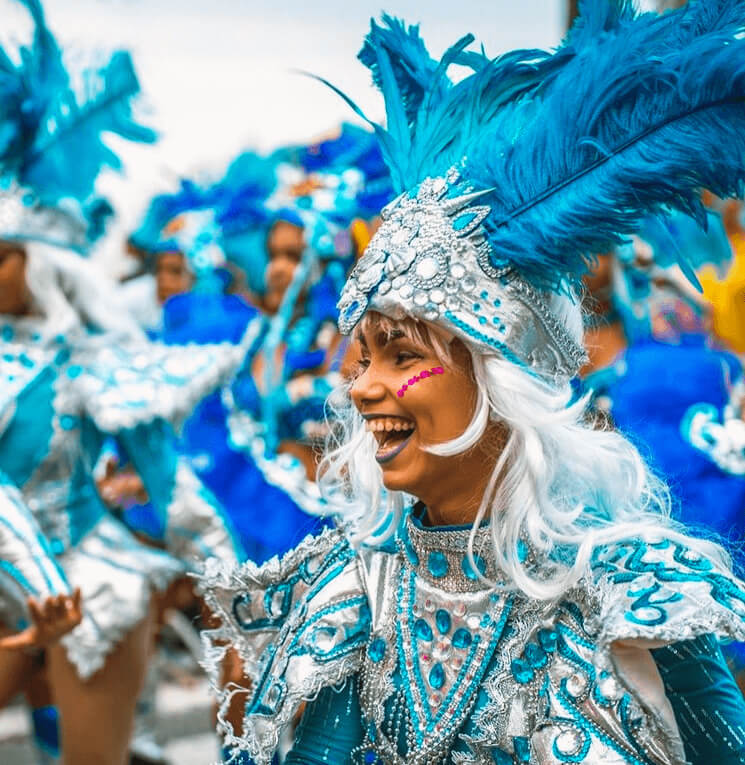 Baseball Tournament
Baseball is far and away the most popular sport in the Dominican Republic, and from October to January, the league hosts a national tournament. You'll enjoy food, music, and baseball when you go to see the six different teams that represent the regions of the Dominican Republic.
Independence Day
February 27th sees the country celebrate its Independence Day. Santa Domingo holds the largest parade, with fireworks following a full military parade.
Locations in the Dominican Republic
There are countless great locations and attractions to visit, making this a great choice for travelers that like to explore the countries they visit.
Punta Cana
With more than 60 miles of coastline, Punta Cana is an incredible location to visit. The great, sandy beaches provide guests with the perfect location for sunbathing and watersports.
You will be able to enjoy boat trips, fishing, dolphin and whale watching, and can choose between the Caribbean Sea and the Atlantic Ocean.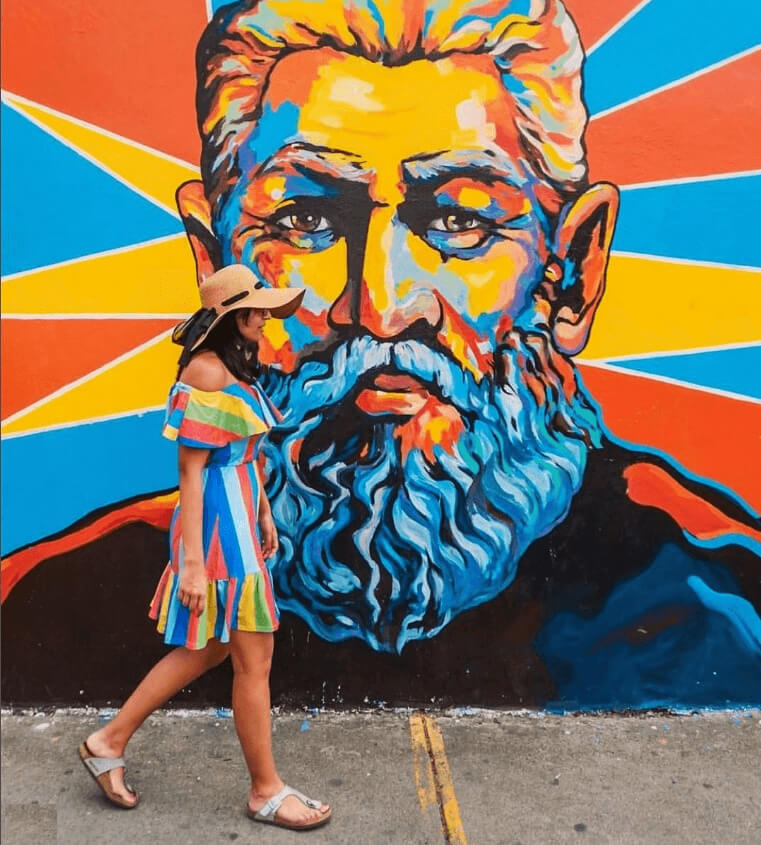 Sosua
Sosua is another great beachside location that welcomes visitors throughout the day to make the most of the reefs and calm waters for diving. Sosua at night is a completely different town that offers a vibrant nightlife for those looking for a bit of excitement.
Santo Domingo
Santo Domingo is the capital city of the Dominican Republic and dates back to 1496. As the Caribbean's largest metropolitan area, it holds a number of interesting attractions, including a castle, monastery, and cathedral. This is a great place to visit to find out more about the rich history of the country.
Food & Drink in the Dominican Republic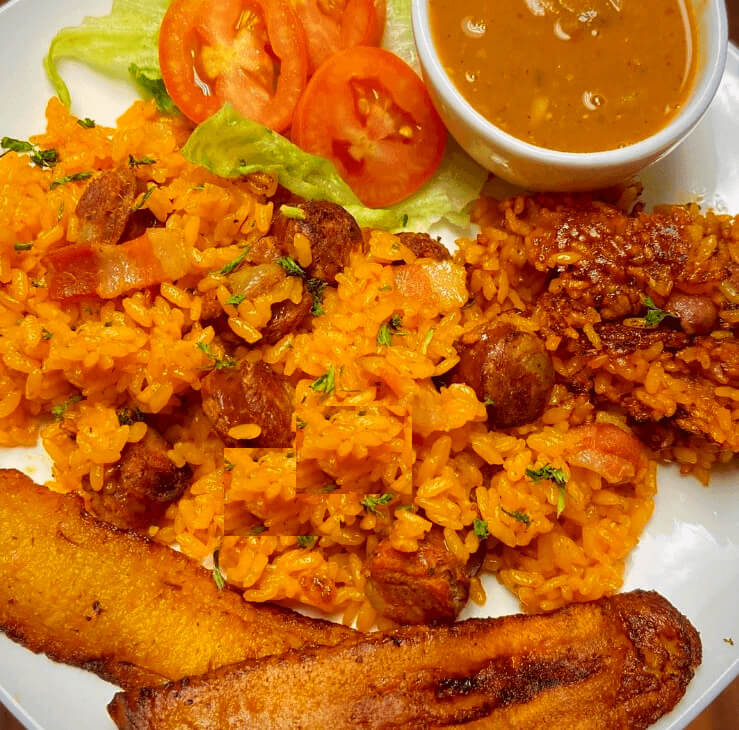 Sampling the food and drink on your travels is always a great experience. There are lots of great restaurants for visitors to enjoy Dominican cuisine, including;
Sancocho
Sancocho is a rich stew that contains green plantain, chicken, beef, pork rind, pumpkin, and yams. The meal will typically be served with white rice.
Moro de Guandules Con Coco
Moro de Guandules Con Coco is rice and peas cooked with coconut milk. It was created in the Samaná province and is particularly moreish.
Habichuelas Con Dulce Dessert
Habichuelas Con Dulce is perfect if you like desserts made with sweet beans, sugar, condensed milk, cookies, cinnamon, cloves, yams, and raisins.
Mabí
Mabí s a traditional Caribbean drink made with tree bark and medicinal roots. The drink has a similar taste to root beer.
La Bandera Dominicana
One of the Dominican Republic's more traditional dishes is a combination of rice, meat, and kidney beans, which is a great family meal.
Famous Resorts in the Dominican Republic
As well as the great food, events, and locations that set the Dominican Republic apart from other countries, the people are great. Dominicans are warm and friendly, making your stay even more enjoyable.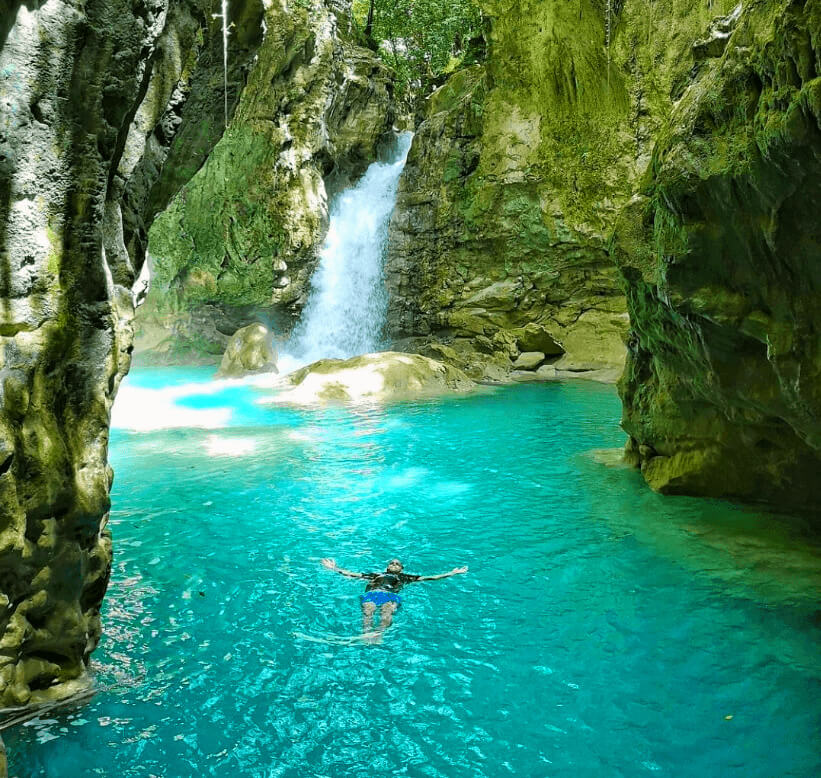 The excellent all-inclusive resorts are another great reason to visit, with excellent dining facilities, spas, business centers, swimming pools, rooms, suites, and villas.
Senator Puerto Plata Spa Resort
This wonderful 5-star resort offers everything you could hope for in a luxury seaside resort.
The all-inclusive deal includes on-site restaurant dining, premium drinks, and Wi-Fi. Guests will also have access to snacks and drinks 24/7.
Enjoy easy access to the sandy beach or make use of the great swimming pools. Relax the day away with spa treatments, and enjoy free VIP transfers to and from airports, making it ideal for international travel.
Meliá Caribe Beach Resort
The Meliá Caribe Beach Resort in La Altagracia offers guests an excellent vacation choice. Perfect for families, groups, or couples, the idyllic location is located on Bávaro Beach and is set in well-tended, exotic gardens.
There are six swimming pools, including the Splash Island Water Park, that are perfect for kids. There are also daily programs in place to keep children entertained.
There are more than eight restaurants to choose from, giving guests excellent dining options.
Eden Roc at Cap Cana
Eden Roc at Cap Cana is located in Punta Cana and is a luxury beachside resort.
A great selection of gourmet restaurants and a championship golf course are just some of the benefits of staying in this beautiful location.
You will be able to enjoy beautiful individual villas and a wonderfully relaxing infinity pool at this excellent location.
Hodelpa Nicolas de Ovando
The Hodelpa Nicolas de Ovando is located in the colonial quarter of Santo Domingo.
The historic 16th-century hotel offers a great swimming pool and fine dining. Enjoy flower-filled courtyards in this unique and beautiful hotel.
Other amenities include a gym, business center, and spa for customers to keep fit, relax, and catch up on work.
FAQs
Is the Dominican Republic safe to visit?
Generally speaking, the country is safe to visit, but tourists should be aware that pickpocketing and petty theft can occur. Remaining vigilant and being safe with money in public is advised. Exercise increased caution when leaving your resort.
What currency is used in the Dominican Republic?
Dominican Pesos are used in the Dominican Republic. The exchange rate is roughly around 55 Dominican Pesos per $1.
What language is spoken in the Dominican Republic?
Spanish is the most commonly spoken language in the Dominican Republic. English is not widely spoken, with only around 1% of the country's population speaking it. It is more likely to be spoken in tourist areas.
Is the Dominican Republic a popular tourist destination?
Yes, the Dominican Republic is the most popular Caribbean destination, with millions of travelers visiting the country every year.
What customs should I be aware of when visiting the Dominican Republic?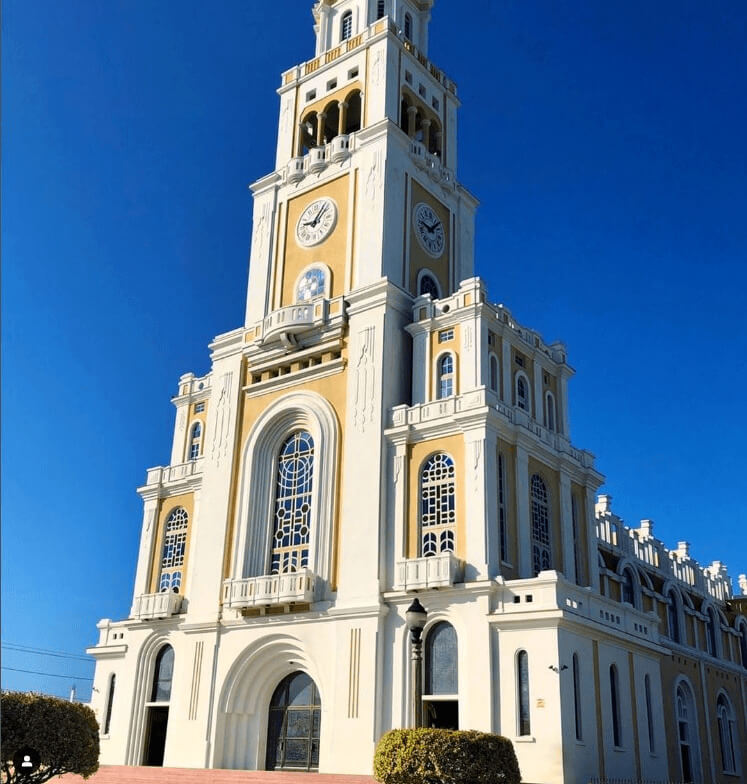 While public displays of affection are not illegal, it is a deeply religious country with strong evangelical and Catholic communities. Because of this, public displays of affection such as kissing or holding hands are not common.
MORE PLACES TO GO ON VACATION
Caribbean and Mexico Destinations
Antigua and Barbuda
Aruba
Bahamas
Barbados
Belize
Bermuda
Bonaire
Cabo San Lucas
Cancun Mexico
Cayman Islands
Costa Rica
Curacao
Dominican Republic
Grenada
Jamaica
Puerto Rico
Puerto Vallarta
St Kitts and Nevis
St Lucia
St Martin
St Thomas Virgin Islands
Turks and Caicos Islands

Pacific Island Destinations
Australia
Bali
Big Island Hawaii
Bora Bora
Fiji
Kauai
Maui
Moorea
New Zealand
Oahu
Tahiti Village
Places to Go on Vacation