Experience a Mediterranean Cruise - Where to Go and What to See
The moon glistening over the inky, tranquil Mediterranean Sea; the intoxicating aromas of freshly-baked pastries wafting from coastal towns; and the striking vision of ancient ruins are fragments of the enigmatic allure awaiting you on a Mediterranean cruise vacation.
In this post, we'll map out our favorite highlights according to various themes: history enthusiast, foodie paradise, and beach lover's dream.. Be prepared to unravel the spellbinding tapestry of cultures that makes up the sun-drenched Mediterranean region while cruising through its heart.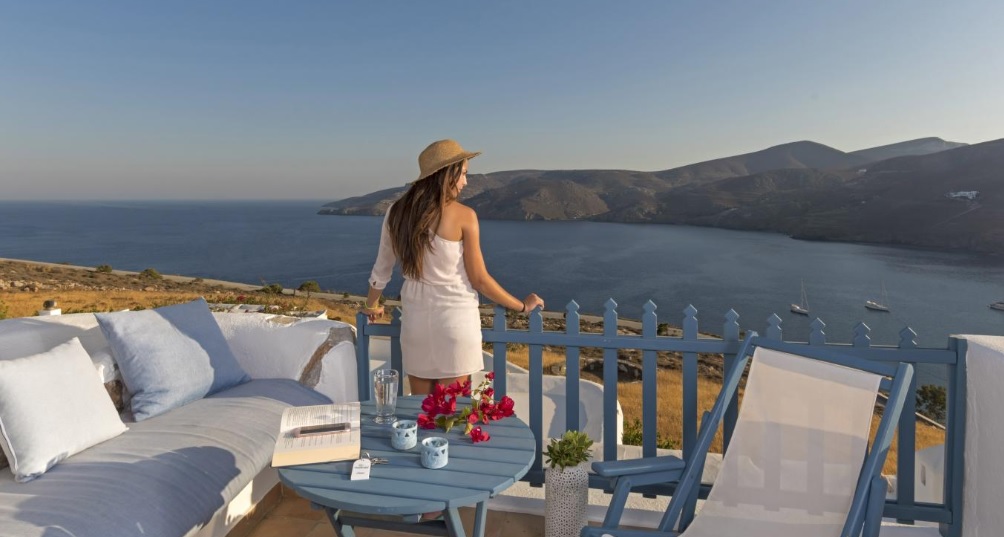 IF you are in need of immediate assistance, please call using the button below and ask for our cruise specialist, Ms. Lynette Richardson.

Click to Call
With cruise options like the Mediterranean from Barcelona, the Mediterranean & Aegean from Rome, and the Mediterranean & Adriatic from Athens,cruisers can choose the route that best fits their interests. In addition to enjoying rich wines and mouthwatering dishes like pastas and pizzas, cruisers will marvel at natural beauty, such as Positano's white beaches or Mykonos' turquoise sea.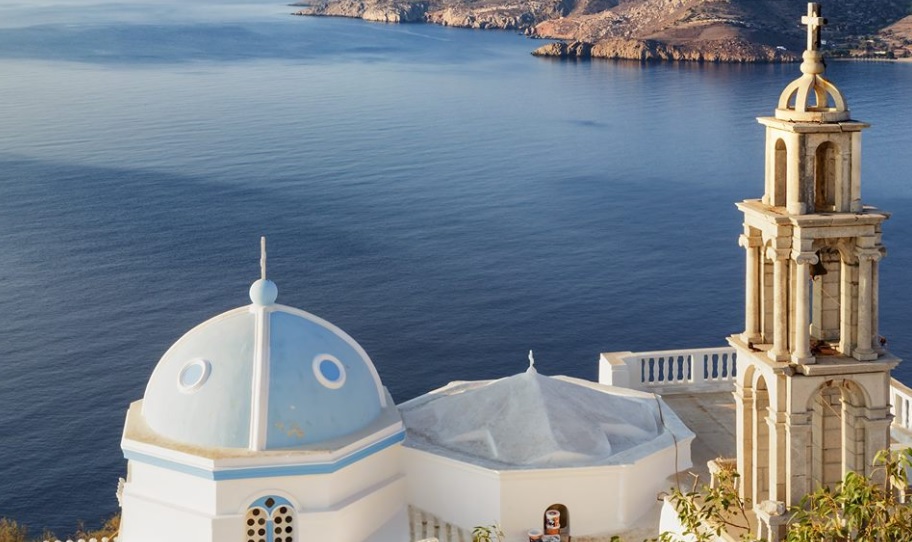 Seven Seas Travel of St Clair Shores, Michigan (Detroit Metro Area) can help you plan your dream vacation, including flights, hotels, guided tours, cruises, rental cars, and more. Seven Seas Travel has been in business since 1964. Seven Seas Travel offers a 24/7/365 live answering service. If you would like a quick quote, you can call Seven Seas Travel at (586) 775-7300 and press 1 for an immediate quote. Customer testimonials are available here. Seven Seas Travel is a leading cruise travel agent.
A Cruise Through The Mediterranean
The Mediterranean is one of the most popular cruise destinations in the world, and for good reason. It offers breathtaking coastal views, rich cultural experiences, and a diverse range of landscapes and attractions. From the sun-soaked beaches of Greece to the ancient ruins of Italy and beyond, there is something to satisfy every type of traveler.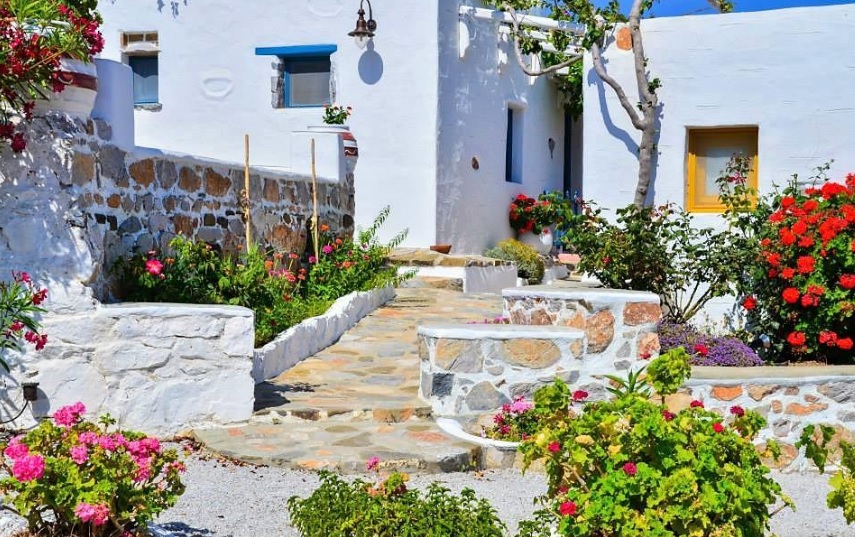 One can experience the magic of a Mediterranean cruise by taking part in various onboard activities, such as sampling local cuisine and drinks, attending live entertainment shows, or simply relaxing on the deck with a book. Shore excursions give travelers the opportunity to explore different ports of call, learn about local history, and visit famous landmarks like Rome's Colosseum or Athens's Acropolis.

Cruising through the Mediterranean can provide an immersive perspective on many different cultures in a short amount of time. With so much diversity among the ports of call available on any given itinerary, one can choose from an array of unique experiences - whether it's strolling around Valencia's historic old town, marveling at Dubrovnik's remarkable walls or discovering Santorini's seaside villages perched atop volcanic cliffs.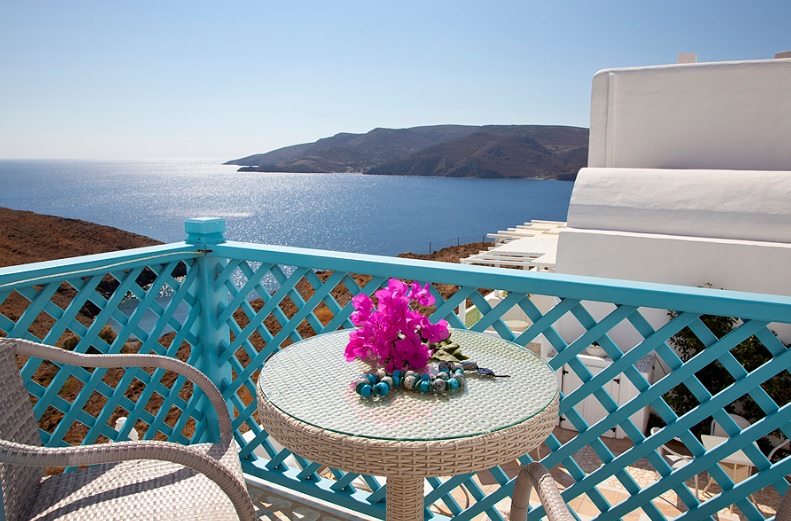 For those who wish to see several cities but dislike packing and unpacking multiple times, cruising can be particularly convenient. You only have to transport your luggage once onto the ship and then unpack in your cabin. This affords passengers a great deal of flexibility during their travels while at sea. Plus, it means you only have to wake up in your cabin once to begin another exploration ashore without worrying about flights or train tickets from point A to point B.
Experiencing the Exotic, Off the Beaten Path, in the Mediterranean
It would be remiss not to mention that some ports along a Mediterranean cruise journey may feel too familiar at times due to mass tourism, which has led to overcrowding. Despite its popularity as a vacation destination, there are plenty of more exotic places for travelers to explore.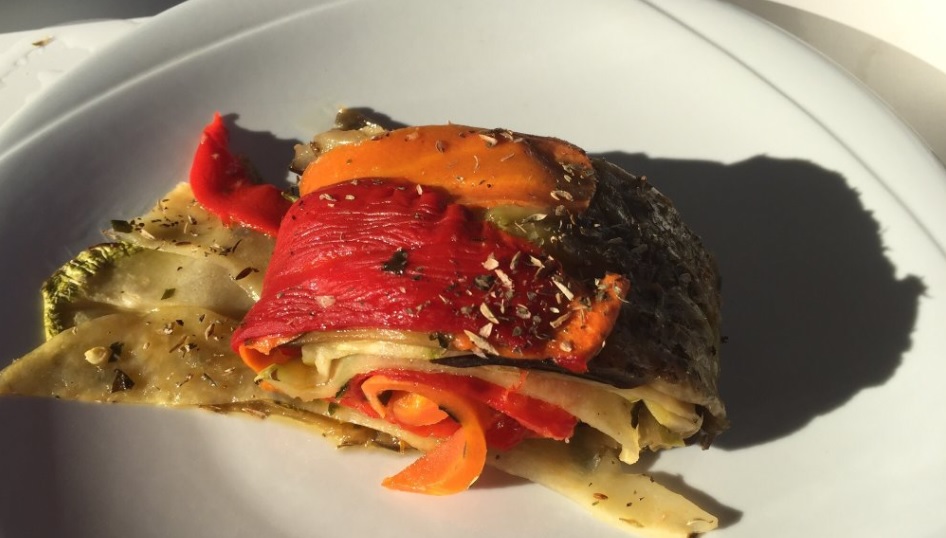 Some of those off the beaten path places include:
1) One of the most unique and lesser-known cruise destinations in the Mediterranean is Malta, a small island nation located off the coast of Italy and North Africa. Despite its size, Malta offers a fascinating history, abundant natural beauty, and an eclectic blend of cultures. Malta is home to some of Europe's most impressive sites, including the stunning St. John's Co-Cathedral, Valletta's Grand Harbour, and Hagar Qim Temples. Additionally, its geographic location makes it a great starting or stopping point for diverse itineraries - whether you're heading west towards Spain or east to Greece.
2) Another destination that might surprise travelers with its richness in culture is Tunisia. Travelers can visit Carthage, which dates back to 814 BCE, or its capital Tunis, which is brimming with old world charms yet still features modern diversions for visitors that appreciate both authenticity and fun.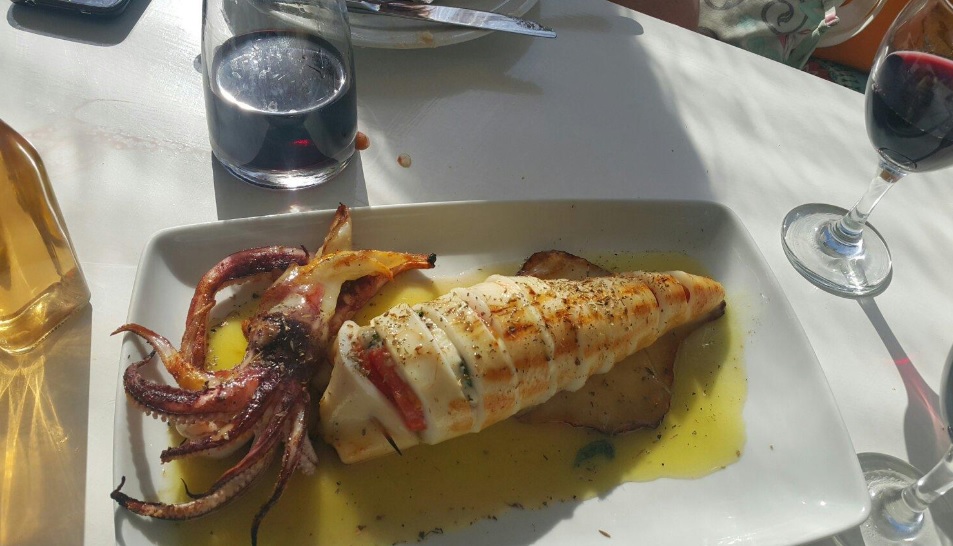 3) Another must-see place off the beaten path is Rhodes, Greece. Rhodes' medieval city is clearly the island's must-see attraction. Some standout attractions include: The Palace of the Grand Master of the Knights of Rhodes/KNIGHTS TEMPLAR (a museum dedicated to Rhodes' history and the Grand Master's apartment with its magnificent mosaic floors); the Archaeological Museum of Rhodes; the Byzantine Art Museum and its many frescoes and icons from the Byzantine period; and the Churches of Agia Triada and Agia Aikaterini.
4) And don't forget one of the most important places in the ancient world, Ephesus which was an ancient Greek port city located on the western shores of modern-day Turkey. Ephesus was the second biggest city of the Roman Empire. Ephesus is home to one of the Seven Wonders of the Ancient World, the Temple of Artemis which was constructed in the sixth century B.C. This temple is dedicated to an ancient, local form of the goddess Artemis. The temple was twice the size of any other Greek temple and had 127 columns which were 18.3 metres (60 ft) high and 1.2 metres (4 ft) in diameter. It took workers 120 years to finish the temple.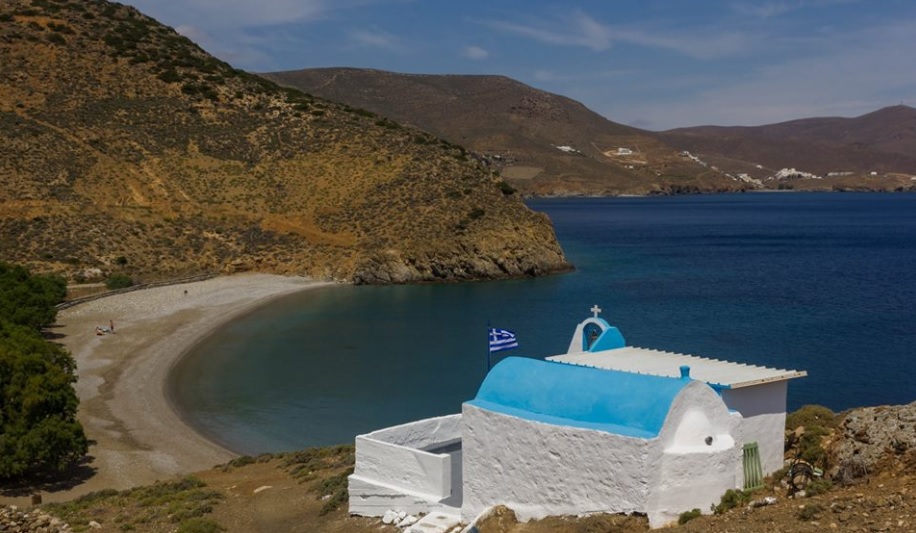 5) Sorento, Italy. Another must-visit off the beaten path location on your Mediterranean cruise is the charming town of Sorrento in Italy. Famous for its lemon groves and olive trees, this town offers visitors breathtaking views of the Bay of Naples. Take a day trip to the island of Capri and experience this idyllic island's unmatched charm. And don't forget to indulge in some authentic Neapolitan pizza while you're here!
While venturing off-the-beaten-path can be a wonderful way to escape the crowds and discover new experiences, one shouldn't neglect the classics -- there's a reason why cities like Venice, Rome, and Barcelona continue to be popular among cruisers. Even if some ports may seem "touristy," many of these cities have an enduring draw because of their remarkable cultural heritage.
GET A CUSTOM QUOTE

Ultimately, the Mediterranean has so much diversity between its civilizations' past histories and cultures that exploring both well-trodden paths or under-discovered gems offer rewarding experiences all around.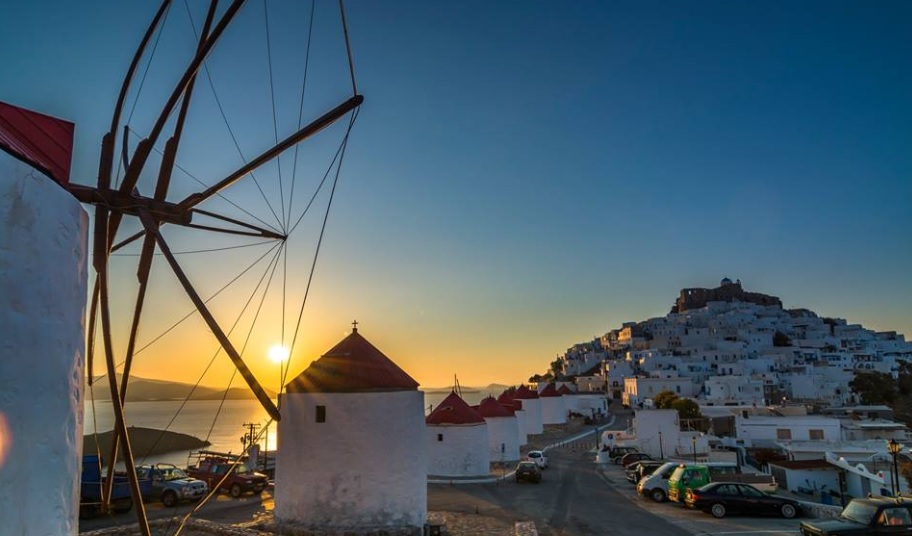 Preparing For your Mediterranean Cruise
Preparing for a Mediterranean cruise can be an exciting and daunting experience at the same time. Here are a few tips to ensure that your trip is smooth and hassle-free:

1) Check the entry requirements of the countries you will be visiting. Make sure you have all necessary documentation, such as visas or passports, before embarking on your trip.
2) Another important aspect to consider is packing. When cruising in the Mediterranean, it's important to pack comfortable clothing and shoes suitable for the warm weather and excursions on land.

Some travelers prefer traveling with only carry-on luggage to save time at boarding. While this can be convenient in some cases, due to airline and cruise restrictions, it's important to double-check the weight and size limitations of both airlines and cruise lines.
According to a 2021 survey by Cruise Critic, 35% of respondents listed the Mediterranean as their most desired cruise destination.

In 2019, the Mediterranean region saw more than 25.3 million cruises ship passengers, indicating its popularity among travelers.

A study conducted by CLIA (Cruise Lines International Association) in 2022 showed that nearly 40% of European cruisers preferred itineraries featuring Mediterranean destinations.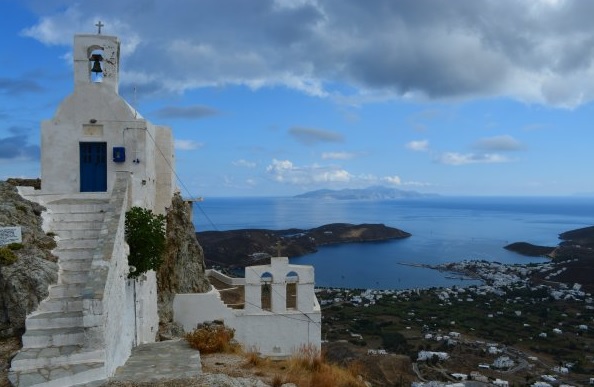 Overview of Cruise Departures
Mediterranean cruises depart from various ports throughout Europe. Here is an overview of some popular departure ports and their respective destinations:
Barcelona or what is known as the Western Mediterranean (cruise) is one of the most popular departure points for Mediterranean cruises. It's a vibrant city full of life and is often referred to as "the capital of cool". From Barcelona, travelers can embark on a journey through the Western Mediterranean, visiting locations such as Marseilles, Corsica, Sardinia, Naples, Rome, Monte Carlo and many more.
If you prefer starting your journey from Italy or an Eastern Mediterrean cruise, you can sail away from Civitavecchia (a port city in central Italy) which offers a grand departure location - where you can embark yourself onto an Eastern or Western Mediterranean itinerary.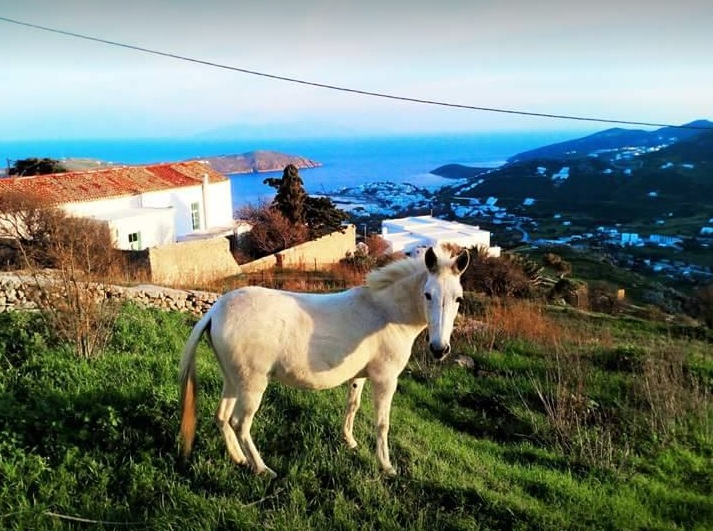 No matter from where you depart to explore the magnificent Mediterranean region, each port offers different landing points full of adventures to discover!
If you're planning to go on a Mediterranean cruise, there are various ports to choose from in Europe that offer different departure locations and destinations. Barcelona is a popular starting point that gives travelers the opportunity to explore the Western Mediterranean and visit exciting locations such as Marseilles, Corsica, Sardinia, Naples, Rome, Monte Carlo and more. Civitavecchia in Italy is another great option for those who want to embark on an Eastern or Western Mediterranean itinerary. Regardless of which port you choose to depart from, each one offers unique landing points full of adventures waiting to be discovered in this magnificent region.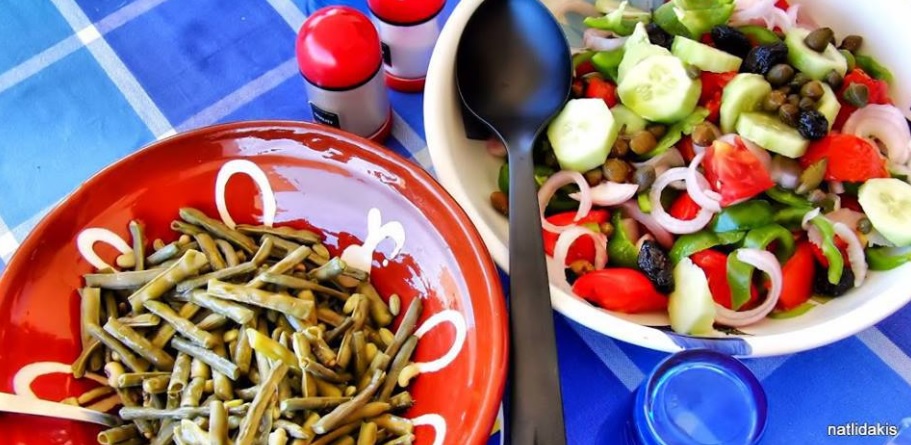 Different Ports of Call
One of the most exciting parts of a Mediterranean cruise is the variety of ports of call available for travelers. From bustling cities to quaint villages, each stop on the itinerary offers a unique experience. Here are just a few examples:
Barcelona, Spain: As one of the most popular departure points for Mediterranean cruises, Barcelona is a must-visit destination. The city boasts stunning architecture, delicious food, and a lively atmosphere that will leave you captivated.
Santorini, Greece: This picturesque island in Greece is famous for its stunning blue-domed buildings and black-sand beaches. It's an ideal destination for those looking for relaxation and breathtaking scenery.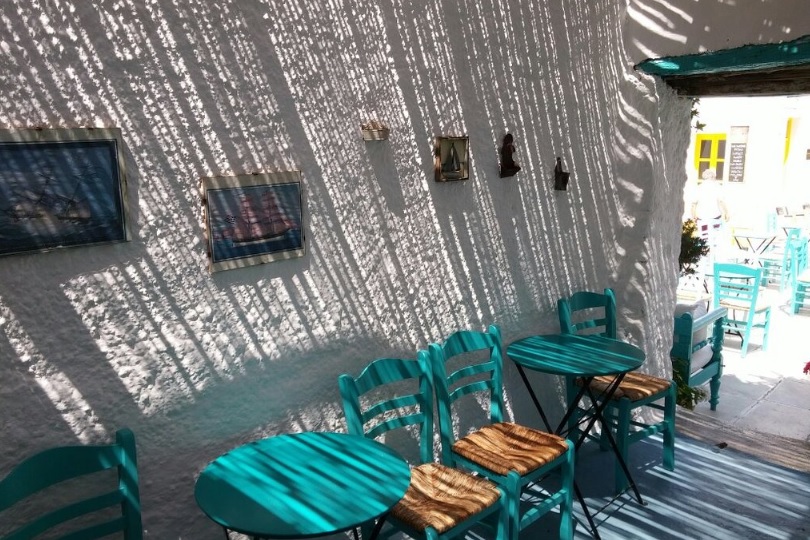 Venice, Italy: Known as the "Queen of the Adriatic," Venice is one of the most romantic cities in Europe. Its winding canals, historical architecture, and artistic masterpieces make it a magical stop on any Mediterranean cruise.
Dubrovnik, Croatia: This charming Croatian city is a UNESCO World Heritage site, thanks to its well-preserved medieval walls and old town. Visitors can walk along the ramparts to take in stunning views of the Adriatic Sea.

Click to Call
Alexandria, Egypt: Visit the Catacombs of Kom el Shoqafa, one of the Seven Wonders of the Middle Ages and then journey to the Bibliotheca Alexandrina where you can examine the history of the region in this major cultural center, located next to the sparkling Mediterranean Sea. Finally, visit the popular Amphitheatre.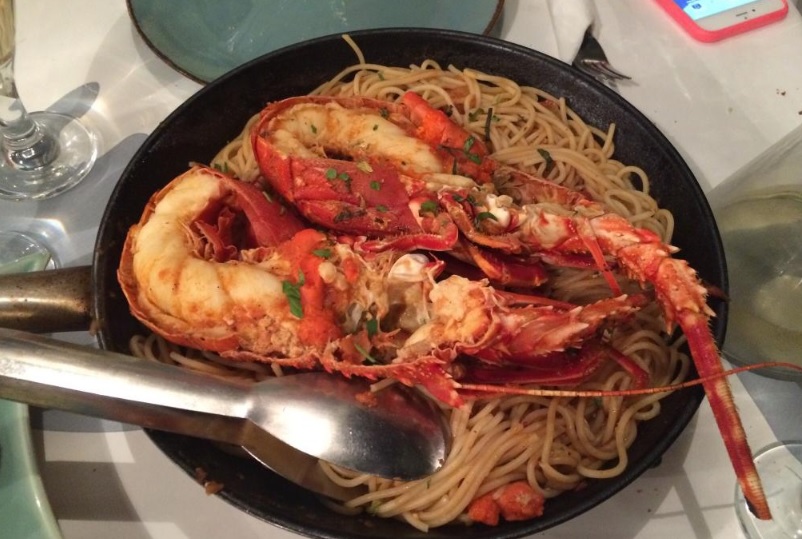 Ephesus, Turkey: An absolute must-see location. Ephesus is home to one of the Seven Wonders of the Ancient World, the Temple of Artemis which was constructed in the sixth century B.C. This temple is dedicated to an ancient, local form of the goddess Artemis. The temple was twice the size of any other Greek temple and had 127 columns which were 18.3 metres (60 ft) high and 1.2 metres (4 ft) in diameter. It took workers 120 years to finish the temple.
The Bay of Kotor, Montenegro, Adriatic Sea: Just 170 miles away from the Italian mainland on the Adriatic Sea, you can enjoy the mesmerizing beauty of the Bay of Kotor, a UNESCO World Heritage Site known for its fjord-like landscapes. While there, you can explore the charming medieval towns of Kotor, Perast, and Herceg Novi, and indulge in the rich cultural heritage of the region.

Each port of call offers its own unique blend of history, culture, and natural beauty. Whether you're interested in exploring ancient ruins or lounging on a sun-soaked beach, there's something for everyone on a Mediterranean cruise.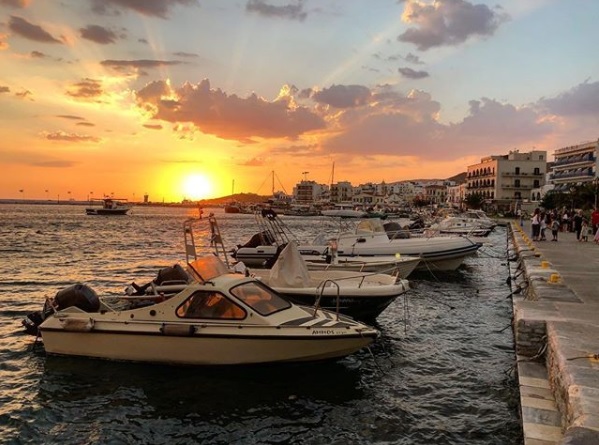 Onboard Experiences and Accommodations
After a long day of exploration in different ports, there's nothing better than returning to your comfortable home away from home on board your ship. The accommodations vary depending on your budget and personal preference.
GET A CUSTOM QUOTE

From interior staterooms to luxury suites with balconies overlooking the ocean, most accommodations onboard Mediterranean cruises are designed with ultimate comfort and relaxation in mind. Passengers can expect amenities such as plush bedding, flat-screen TVs, and well-appointed bathrooms.

When it comes to onboard experiences, Mediterranean cruises offer a wide range of activities to keep passengers entertained during their days at sea. From cooking demonstrations and dance lessons to movie screenings and live entertainment, there's always something to do on board.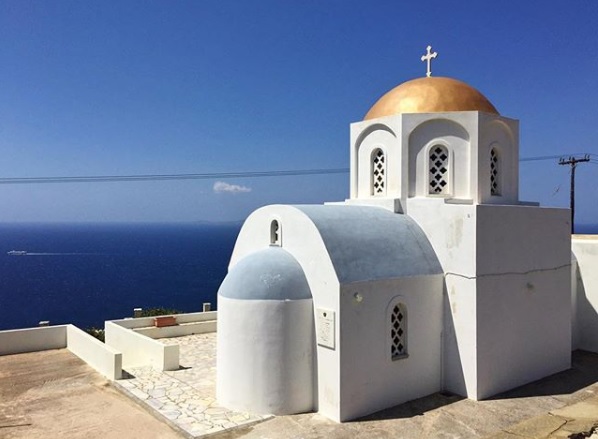 In addition, most Mediterranean cruise lines offer excellent dining options, ranging from casual cafes to upscale fine-dining restaurants. Each meal is curated with fresh, locally sourced ingredients that highlight the flavors of the region.

The unique blend of cultural immersion, scenic views, onboard experiences, and exceptional accommodations make Mediterranean cruises an unforgettable vacation experience that you won't soon forget.
Dining on the Mediterranean Cruise
One of the highlights of any Mediterranean cruise is the opportunity to sample a wide range of delicious cuisines. Whether you prefer traditional Mediterranean dishes or international fare, cruise ships offer a variety of dining options. Most cruises offer all-inclusive dining, which includes meals and snacks throughout the day.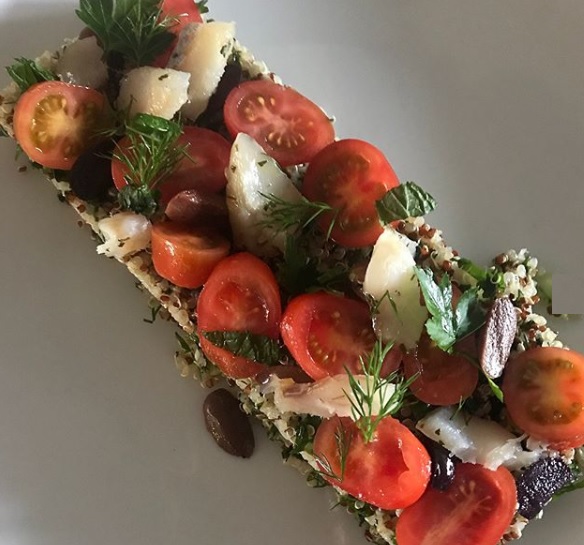 Onboard restaurants run the gamut from casual buffet-style eateries to elegant fine-dining establishments that offer multi-course menus with wine pairings. One popular option for many travelers is to enjoy dinner at one of the ship's specialty restaurants. These venues often feature unique menus that are designed to showcase the flavors of the region, with offerings like fresh seafood and locally sourced produce.

Another great feature of dining on a Mediterranean cruise is that you can usually enjoy your meal while taking in breathtaking views of the sea and coastline. Many ships have outdoor dining areas or rooftop bars where you can relax with a cocktail or glass of wine as you soak up the scenery.

While most cruisers agree that the dining experience is a highlight of their trip, there may be some who feel that the quality and variety of food isn't always as high as they would like. Additionally, travelers with dietary restrictions may find it challenging to find suitable options. However, most cruise lines are able to accommodate special requests if given sufficient notice.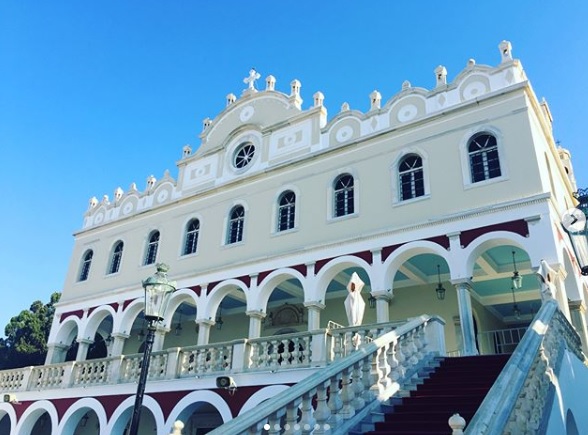 Exploring Unique Mediterranean Destinations
The Mediterranean region has so much to offer travelers that it can be hard to know where to start. From fascinating historical sites to sun-soaked beaches, there is truly something for everyone. Here are just a few top destinations worth exploring:

Click to Call

1. Santorini, Greece - This picturesque island is famous for its dramatic cliffside villages, whitewashed buildings, and black-sand beaches. Don't miss the opportunity to visit the ancient ruins of Akrotiri or watch the sunset from Oia.

2. Dubrovnik, Croatia - Known as the "Pearl of the Adriatic," this medieval city is a UNESCO World Heritage site. Walk along the ancient city walls and explore the narrow streets and squares that offer glimpses into centuries-old traditions.

3. Barcelona, Spain - The vibrant seaside city of Barcelona boasts stunning architecture by Antoni Gaudí and world-class museums like the Picasso Museum. Stroll down Las Ramblas to experience the city's lively street culture.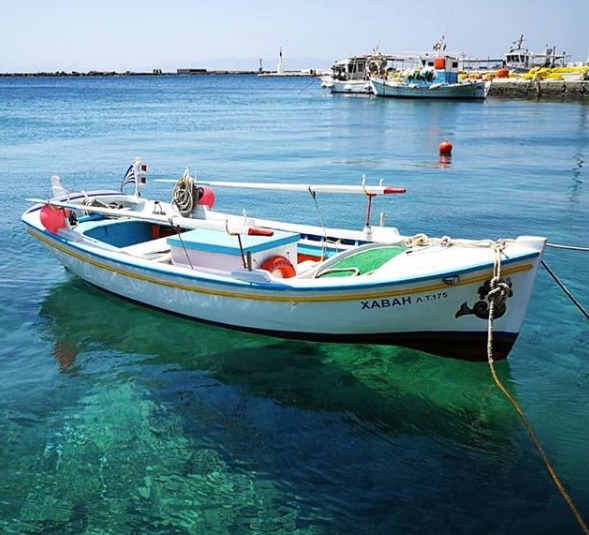 4. Naples, Italy - Situated between Mount Vesuvius and the Bay of Naples, this bustling city offers an exciting mix of history, art, and culinary delights. Don't miss the chance to visit Pompeii or try a piping-hot slice of Neapolitan pizza.

Exploring the Mediterranean is like taking a journey through time - each destination offers a unique glimpse into a rich and varied past. Whether you're strolling down ancient streets in Athens or admiring masterpieces in Florence, you'll feel like you've stepped back in time to a bygone era.

While there are undoubtedly many popular destinations worth visiting on your Mediterranean cruise, don't be afraid to venture off the beaten path. Smaller ports like Kotor in Montenegro or Trapani in Sicily can offer an equally rewarding experience with fewer crowds.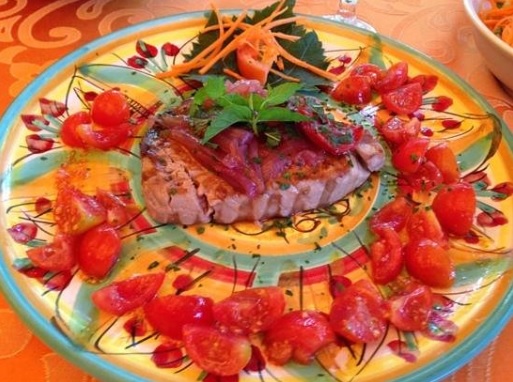 No matter where your travels take you, be sure to take advantage of shore excursions offered by your cruise line. These tours can give you a deeper understanding of each destination's history and culture while allowing you to make the most of your limited time ashore.
GET A CUSTOM QUOTE

With so much to see and do on a Mediterranean cruise, it's no wonder that this region is such a popular destination for travelers from around the world.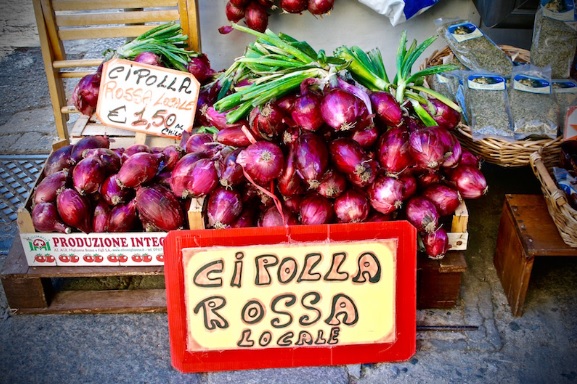 Whether you're an art lover, history buff, or simply looking to relax in beautiful surroundings, there truly is something for everyone on a Mediterranean cruise.
Seeking Economical Mediterranean Sailings
Visitors seeking an economical Mediterranean sailings congregate on MSC Cruises. On Mediterranean sailings, 85% of the guests of MSC Cruises are from Europe, imparting the vessels with a regional atmosphere. Getting the whole family in on the action won't cost a fortune: those aged 3-11 sail free with MSC Cruises, and those 12-17 get a reduced rate. Plus, the kids' activity program is provided at no extra charge.
MSC Cruises is ideal for families and couples wanting a different Mediterranean sailings experience than the traditional American one without higher costs. MSC Cruises offers multiple Mediterranean sailings packages which choose your cabin and give you bonuses through your vacation. This grants vacationers the ability to personalize their Mediterranean sailings voyage not only based on expense, but also their desires.
Things We Appreciate about MSC Cruises:
Families with youngsters aged 3-11 will find a Mediterranean sailings cruise to be financially appealing, due to free admission. Kids aged 12-17 also receive discounted rates during off-peak times. Childcare services and playgroups are available at no extra cost, as well as babysitting services for a small fee.

MSC Cruises offers an up-to-date armada that is the freshest in the industry, with the ships in the Fantasia category having a more trim and seafaring look than their competitors. MSC Cruises Seaside also has a remarkable shape, due to it being developed with ideas taken from Miami Beach.

MSC Cruises Divina and MSC Cruises Seaside are indicative of the line's keen effort to attract the interest of North American travelers, and the onboard entertainment has earned much praise for their Mediterranean sailings.

The MSC Cruises Yacht Club offers a high-end experience for Mediterranean sailings, boasting its own swimming pool, restaurant and bar, round-the-clock personal attendant services, unlimited drinks, and priority ship boarding and reserved theater seating.
Other Cruise Articles of Interest
For other cruise articles of interest, please check out these other articles: