Fiji

Click to Call
One of the many Pacific Island states nestled in the South Pacific Ocean, Fiji is known as being a land of many exotic colors, cultures, and an enticing climate.
This guide will tell you what you need to know about this magnificent location. We'll tell you what makes it special, and what you can see and do on your trip of a lifetime to the truly magical country of Fiji.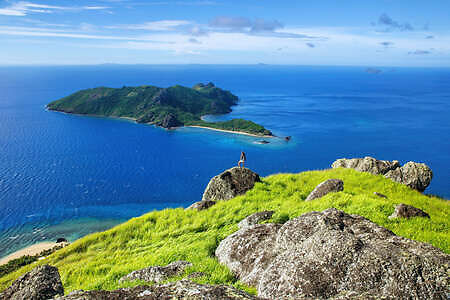 What Makes Fiji Different?
Things To See & Do
Festivals
Fiji is jam-packed with thriving traditions, culture, and all-around fun. There are lots of festivals for people of all ages to get involved in - the locals sure do! If you've ever wanted to test your mind over matter, there's the South Indian Fire-Walking Festival that you can partake in. Or, there's Beqa Island, where firewalking is a staple and takes place all year round.
In August, the Hibiscus Festival is celebrated in Suva, where throngs of people take to the streets and party the night away. There's street food, floats, and an excitable, happy atmosphere.
Once the cooler temperatures give way to the warmer months, Christians and Hindus come together to celebrate Diwali.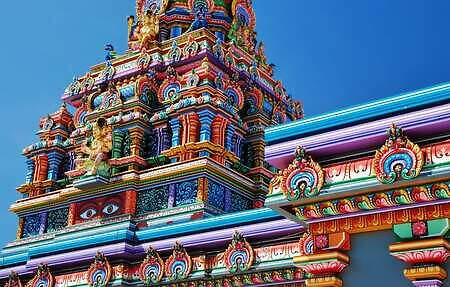 Snorkeling and scuba diving
What could be more exciting than taking the chance to snorkel in the warm blue waters and see giant manta rays? In Nanuya Balavu and Dawaqa Islands, you can. There are also opportunities to take boats out with an experienced crew and dive with tiger sharks.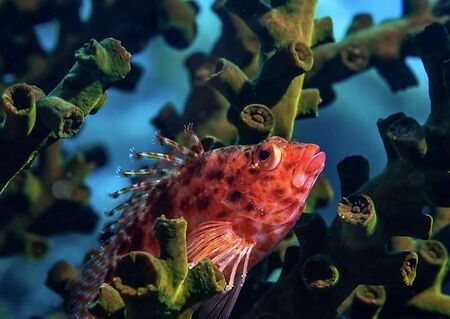 A Look Into The Tree Tops
In Taveuni, the 'Garden Island' is well-known for being one of the most beautiful spots in the entire world for birdwatching. Home to over 100 birds, the island has an impressive 3,920 ft high lookout known as Des Voeux Peak. From here, you will be able to see the extremely rare orange dove and the silktail, which is sadly now highly endangered.
There's also the Vidawa Rainforest Trail for guided walks while birdwatching.
Surprisingly, bats are the only mammal that is native to the islands. The South Pacific islands are home to 6 different species. When the sun sets, you can hear them flapping their wings overhead and moving around in the treetops.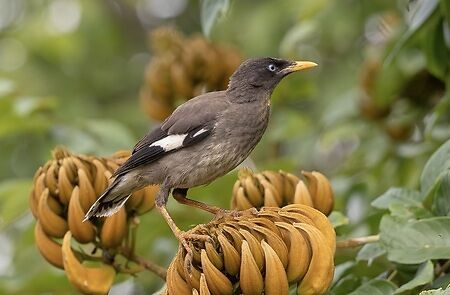 Honorable Mention
Filled with history, Fiji is an amazing place to visit for any history buff. A trip to Fiji Museum reveals 200 years of culture. There is a prehistory gallery and an Indo-Fijian gallery. There is also a natural history gallery to look around. On top of that, there is also an art gallery showcasing some of the Pacific Islands' finest creations and designs.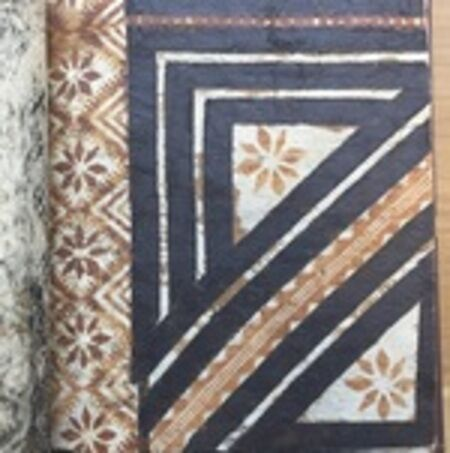 Incredible cuisine
Kokoda
If there's one dish that encapsulates the spirit of Fiji, from Fiji's Mamanuca island resorts to eastern Fiji and beyond, it is Kokoda. It's a raw fish dish that is lovingly marinated in coconut milk, spices, and lots of citruses. It comes served in half a coconut shell. Practically every resort and restaurant in the Pacific Ocean has its own take on the famous dish.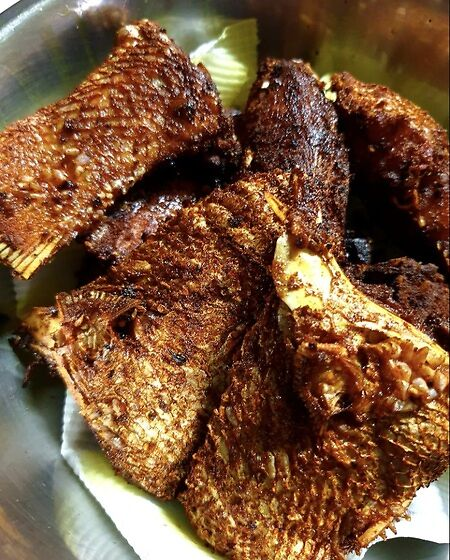 Lovo
One of the most popular types of food in the South Pacific Ocean is Lovo, which is basically barbecued food that is dished out during celebrations and holidays. You'll also often see this delightful delicacy being prepared during community festivals and wedding banquets.
There's usually a wide variety of seafood, meats, and delicious veggies, all of which are wrapped in banana leaves and placed into a piping-hot pit underground. This is then lined with heated stones, and the food is allowed to cook slowly over the course of a few hours.
The result is meat that falls straight from the bone, having become incredibly tender and immersed in heady, smoky flavors. It's one culinary experience that you really shouldn't miss out on when in Fiji.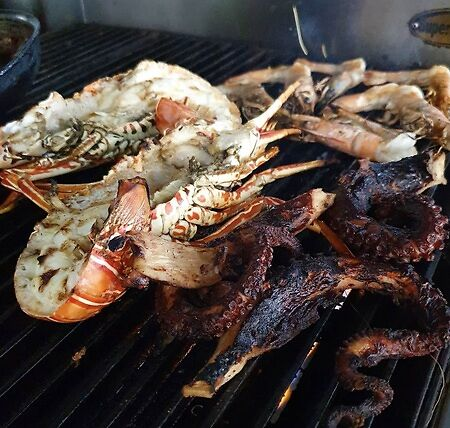 Curry
The Pacific Islands that constitute Fiji are of volcanic origin. However, the food can be quite volcanic, too - in a good way! Fiji is known for its exotic curries, which is unsurprising, given that around 40% of the Fijian culture is made up of those who are ethnically Indian.
There's an array of Indian restaurants packed with rich, fragrant, spice-filled curries. This is most prevalent in Viti Levu and Vanua Levu. However, many resorts throughout the former British colony will serve some delicious form of curry.
Also, look out for the beautifully piquant roti parcels that are stuffed with eggplant and coconut curry, which are sold on the roadsides. These are a must-try!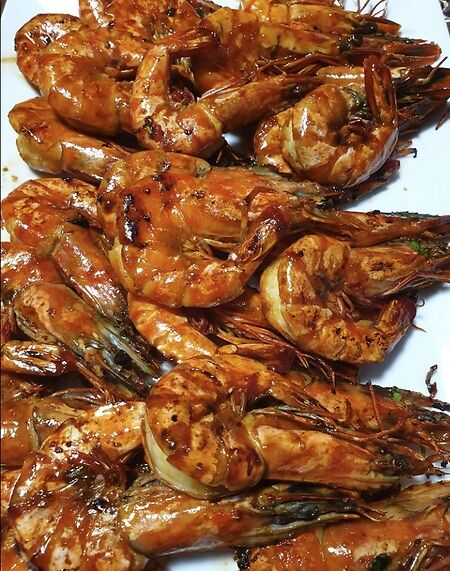 Resorts
Fiji and many other South Pacific Islands have a great selection of resorts, including many all-inclusive resorts. Below, we've listed 4 of the very best:
The Naviti Resort, Korolevu

Taveuni Island Resort and Spa

Vomo Island Resort

Vacala Bay Resort, Taveuni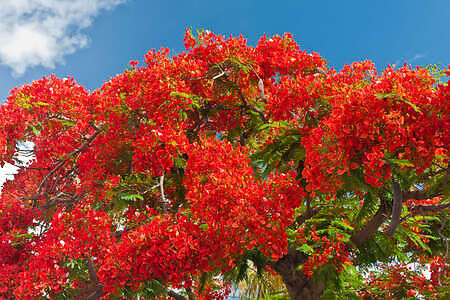 FAQs
Is Fiji a safe holiday destination?
Fiji is generally considered a safe place for tourists to visit. However, no destination is 100% safe. Tourists to Fiji have often been known to fall victim to petty crimes. These include pickpocketing and ATM skimming.
Taking precautions will always limit the chances of you falling prey to crime. Ensure valuables are kept out of sight and always avoid walking alone at night time, particularly in urban areas.
What language is spoken in Fiji?
English is commonly spoken in Fiji alongside Fijian and Hindi. If you are visiting popular tourist hotspots in Fiji, you can easily get by knowing only English. However, it helps if you can pick up some of the local lingo.
What's the best time of year to visit Fiji?
While there isn't necessarily a bad time to visit Fiji, the dry season is generally seen as preferable for many tourists. The dry season is in winter, which runs from May to October. During this time, you can expect warm weather, clear skies, and little wind.
Do I need any vaccinations to enter Fiji?
It's a mandatory requirement that all visitors coming to the Fiji Islands be vaccinated against coronavirus. As well as this, it's highly recommended that you are up to date with all your routine vaccinations. These include measles, mumps, rubella, tetanus, and polio.
What are the people like in Fiji?
The people of Fiji are known to be warm and friendly, welcoming tourists and visitors with open arms. They are also renowned for being extremely laidback and have a slower pace of life than many countries in the west. The Fiji Islands are very multi-cultured, so expect to meet people of Indo-Fijian descent and Indigenous Fijian, too.
What currency is used in Fiji?
The currency used in these South Pacific islands is the Fijian dollar.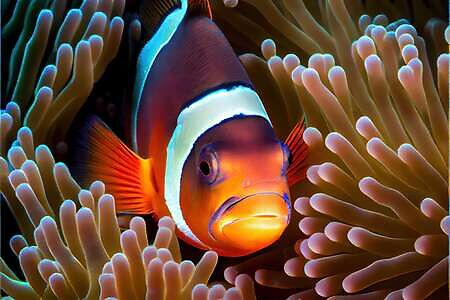 Final Thoughts
The Fiji Islands are some of the most mesmerizing places in the entire world. With a rich, layered culture and a landscape packed with color and natural beauty, it's no wonder Fiji proves to be such a popular holiday destination for so many.
The Fiji tourism industry is booming, but that doesn't mean you should follow the beaten track if you don't want to. There are many places in these Pacific Islands where you can explore and get to know the culture without the crowds.
Isn't it about time you booked your once-in-a-lifetime trip to Fiji?
MORE PLACES TO GO ON VACATION
Caribbean and Mexico Destinations
Antigua and Barbuda
Aruba
Bahamas
Barbados
Belize
Bermuda
Bonaire
Cabo San Lucas
Cancun Mexico
Cayman Islands
Costa Rica
Curacao
Dominican Republic
Grenada
Jamaica
Puerto Rico
Puerto Vallarta
St Kitts and Nevis
St Lucia
St Martin
St Thomas Virgin Islands
Turks and Caicos Islands

Pacific Island Destinations
Australia
Bali
Big Island Hawaii
Bora Bora
Fiji
Kauai
Maui
Moorea
New Zealand
Oahu
Tahiti Village
Places to Go on Vacation