Find the Best International Travel Agency Near You


Has your wanderlust once again ignited that insatiable desire to explore new and exotic destinations? If so, you're in the right place! Today, we'll uncover the not-so-hidden secret to elevating your global travels and making them truly unforgettable: choosing the perfect international travel agency.
With their expert knowledge, personalized itineraries, and exclusive deals, the perfect travel agency can turn your dream adventure into a reality. So fasten your seat belts as we embark on a journey to find the best international travel agency near you – because a world of wonder and excitement awaits just beyond.
Seven Seas Travel of St Clair Shores, Michigan (Detroit Metro Area) can help you plan your dream vacation, including flights, hotels, guided tours, cruises, rental cars, and more. Seven Seas Travel has been in business since 1964. Seven Seas Travel offers a 24/7/365 live answering service. If you would like a quick quote, you can call Seven Seas Travel at (586) 775-7300 and press 1 for an immediate quote. Customer testimonials are available here.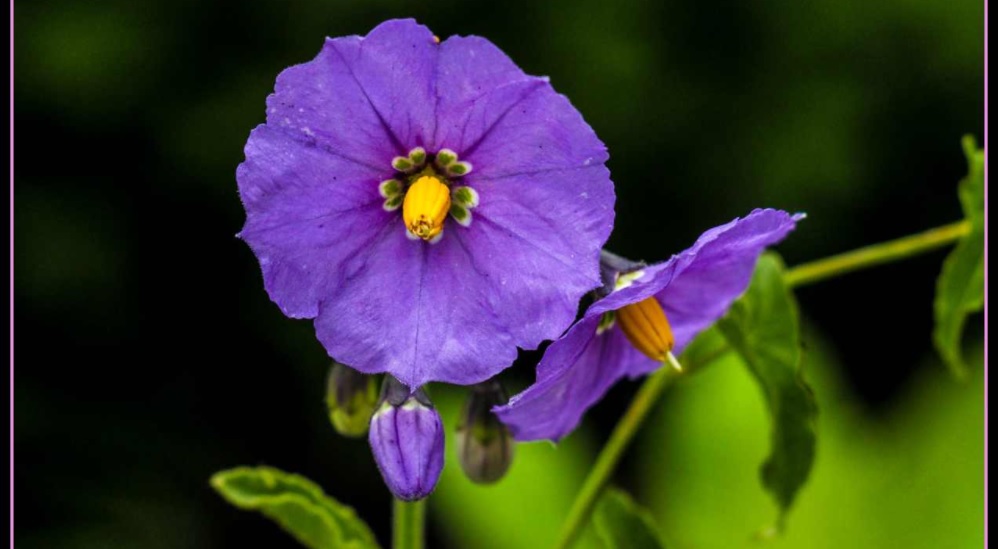 Benefits of Working with an International Travel Agency Near You
Traveling internationally can be exciting, thrilling, and a little daunting. Planning the details of your trip can be overwhelming, especially if you're not familiar with the country or city that you will be visiting. This is where an international travel agency near you can help. There are many benefits to working with a local travel agency for your international trips.

To start, international travel agencies near you have on-the-ground knowledge of the areas you plan to visit. They know about local customs, hidden gems, and the best times to avoid crowds. By working with a travel agency near you, they can personalize your trip itinerary specifically to your needs and preferences. For example, if you are traveling during peak season, they can advise you on which attractions to visit early in the morning or after sunset so that you can avoid long lines during the day.
GET A CUSTOM QUOTE

Additionally, international travel agencies near you provide peace of mind while traveling. They assist with all aspects of your trip, from booking flights and hotels to creating detailed itineraries and providing in-country support if things go wrong. If your flight is canceled or delayed due to weather or other circumstances beyond your control, your local travel agent can assist in rebooking new flights or accommodations at no extra cost to you.
Another great benefit of working with a local travel agency is their ability to offer exclusive deals and rates for hotels and tours that are only available through them. Because of their frequent business dealings with hotel chains and tour companies in the areas they specialize in, local agents are often able to secure preferential rates which may not be accessible for individual travelers.

However, some people might argue that working directly with airlines and hotels may be cheaper. While this can occasionally be true, those who book without professional expertise run the risk of being blind to hidden fees and not benefiting from the lowest available rates. Furthermore, if something goes wrong with a booking made outside of an agency (or using a third-party booking site), there is often little or no recourse.

Choosing to work with a local travel agent is similar to hiring a personal assistant who can help you navigate and plan your trip itinerary, ensuring that everything runs smoothly so that you can focus on enjoying your experience abroad.

In the following section, we'll take a closer look at some of the specific services that international travel agencies near you offer.
Working with an international travel agency near you can offer several benefits for your international trip, including personalized itineraries, on-the-ground knowledge of local customs and hidden gems, peace of mind while traveling, exclusive deals and rates for hotels and tours, and professional expertise in navigating the intricacies of booking travel. The advantages of working with a local travel agent far outweigh attempting to plan and book everything yourself.
Services Offered By International Travel Agencies Near You
As mentioned earlier, working with an international travel agency near you brings with it many benefits. Local agents provide full-service planning and support during all stages of your trip, including:

One of the essential services offered by an international travel agency is flight planning and booking. They have access to unpublished flight deals and can secure low prices on flights. They can also help you select the best airline, class of service, route, price range, or stopover option based on your preferences.

Local agents specialize in hotel and resort bookings for both leisure and corporate travelers. They have extensive connections with the top-rated hotels around the world, which enable them to secure exclusive hotel packages for their clients, including added perks like room upgrades or free breakfasts.
GET A CUSTOM QUOTE

An international travel agent will provide detailed information on attractions, activities, cultural events as well as useful tips such as visa requirements or how to avoid tourist traps when traveling to exotic destinations. Moreover, they will create tailor-made itineraries which save time and make use of enjoyable travel alternatives rather than blindly going about cities without an idea of what to do next.

Another service that international travel agencies offer is assistance with customs, visa, and passport requirements. They can help you avoid confusion and delay by providing up-to-date information on the latest regulations for all countries you plan to visit. This is a valuable service since immigration policies tend to change without notice.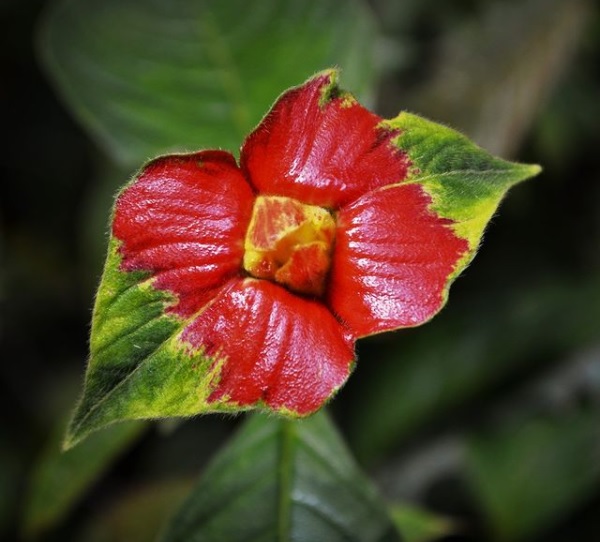 Flight Planning & Booking
Booking a flight for international travel can be a daunting task, especially if you're not familiar with the airline industry. But an international travel agency near you can help you with all aspects of flight booking and planning. One of the major benefits of working with such an agency is that they can save you time and money by handling all your flight needs, including booking, itinerary management, and finding deals on airfare.

For instance, if you're flying to Europe from the United States, you may have multiple layovers or connections along the way. And with so many different airlines and routes available, it can be confusing to determine the best itinerary for your travel needs. This is where an international travel agency can help. They have access to a wide range of flight options and can recommend the most efficient route with the best price.

Another advantage of working with an international travel agency is that they have insider knowledge about the airline industry and can find exclusive deals that may not be available to the general public. For instance, they may have access to special discounted fares or promotional packages that include hotel accommodations or rental cars in addition to your flights.
Some travelers may argue that using online flight booking sites such as Expedia or Orbitz or TripAdvisor is just as efficient and cost-effective as using a travel agency. However, these sites often only show certain airlines or flights based on their partnerships and advertising agreements. An experienced travel agent has access to a larger inventory of flights across multiple airlines, which means they can find better deals for their clients.

Think of it this way: when you use a flight booking site, it's like walking into a grocery store with only one brand of cereal on the shelves. You might not realize that other brands exist or that there are better deals available at another store. But working with a travel agent is like having a personal grocery shopper who has access to all the brands and can find the best deals for you.
GET A CUSTOM QUOTE

Now that we've discussed the benefits of using an international travel agency for flight planning and booking, let's move on to the next important service they offer: hotel and resort booking.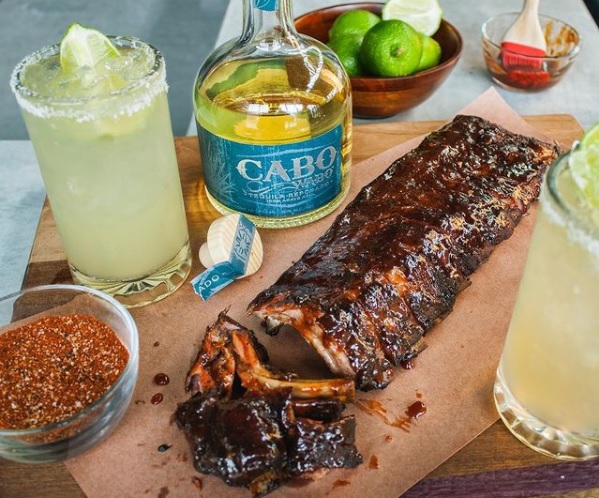 Hotel & Resort Booking
Finding the right hotel or resort for your international travel can be challenging, especially when you're unfamiliar with the local area or culture. But an international travel agency near you can help take the stress out of finding accommodations by offering expert advice, tailored recommendations, and exclusive perks.
For example, if you're traveling to Phuket, Thailand, with your family for a relaxing vacation, you may want to stay in a luxurious beachside resort with amenities such as a kids' club and multiple swimming pools. But with so many resorts available, it can be difficult to determine which one is right for your specific needs. A travel agent can provide personalized recommendations based on your budget, preferences, and travel goals.

Critics of using a travel agency for hotel booking argue that it limits your options to only certain hotels within their network. However, this is often not the case. An experienced travel agent has access to a wide range of hotels across different price points and types including boutique hotels, large chains like Hilton or Marriott International or Melia, or even private villa rentals.

Using an international travel agency for hotel booking is like having a trusted advisor who knows all the best places to stay in any given location. They can save you time and effort by sifting through hundreds of hotels and finding the ones that best meet your needs.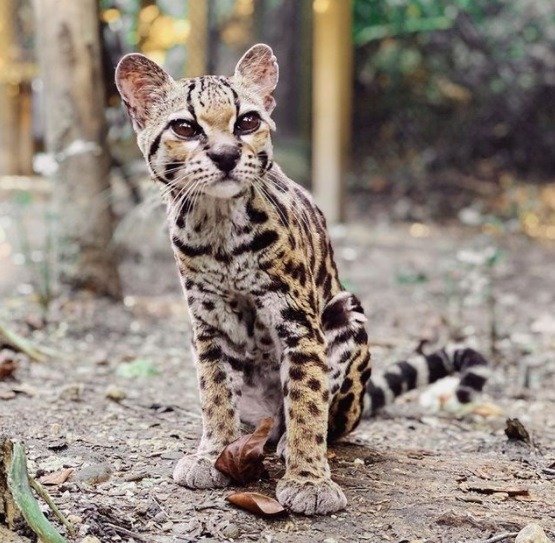 Destination-Specific Advice & Planning
One of the most significant advantages of working with an international travel agency near you is their destination-specific advice and planning services. Travel agents have a wealth of knowledge from traveling themselves or being educated on the destinations they specialize in. With their expertise, they can help you build an itinerary that aligns with your personal interests.
For instance, suppose you dream of exploring ancient ruins in Belize but have no idea of where to start planning. In that case, a travel agent specializing in Central America can provide valuable insights. They know the best time of year to visit, what famous landmarks to see, where to eat local cuisine and even recommend hidden gems off the beaten path.

Additionally, international travel agents can also advise on visa requirements, local customs and laws, which vary from country to country. For example, some countries may require specific vaccinations before entry or prohibit certain clothing items.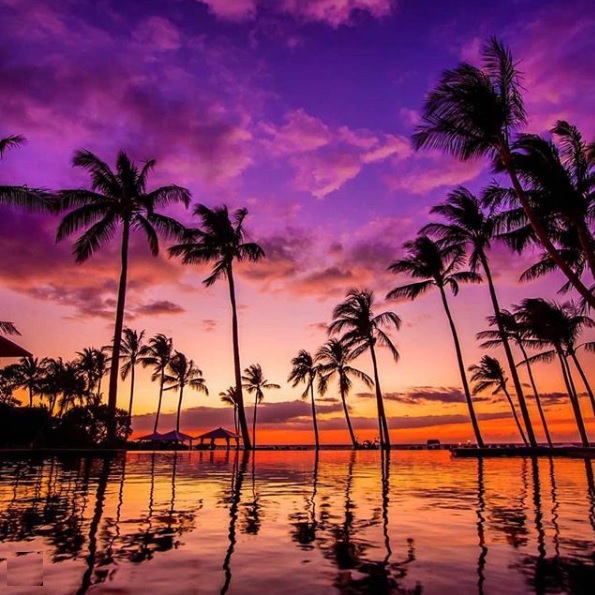 However, some potential travelers may believe that researching and planning a trip without an agent saves money, but it can be challenging to know where to find accurate information online. Travel agents have connections to suppliers such as hotels, tour operators and airlines, allowing them access to exclusive deals not publicly advertised. This means that sometimes using a travel agent costs less than if done independently.
Now that we've established the benefits of destination-specific advice provided by international travel agencies near you let's discuss how to determine which agency is right for you.
Evaluating and Comparing International Travel Agencies
When searching for the best international travel agency, evaluating and comparing their services, experience, and expertise is crucial to ensure a seamless and stress-free travel experience.
First, consider the agency's services offered. Look for agencies like Seven Seas Travel that provide end-to-end services from flights and accommodations to car rentals and personalized vacation packages.
Second, review customer reviews or testimonials on the company's website or reputable third-party websites such as GOOGLE. Positive reviews are indicative of satisfied customers who had an excellent experience with the agency.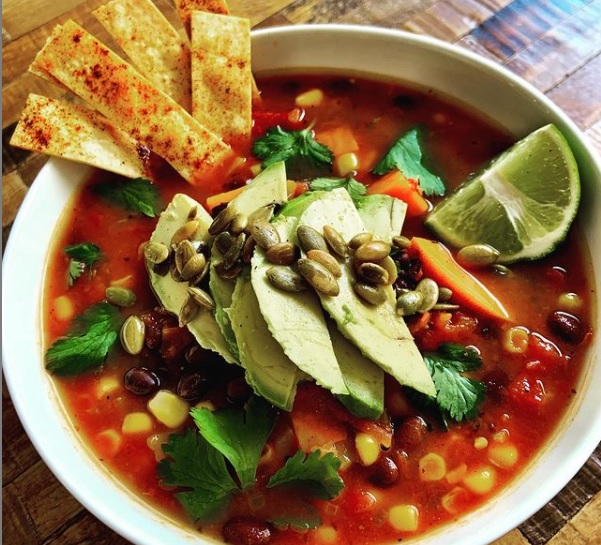 However, keep in mind that some agencies may pay for fake reviews, which is why it's essential to look for specific details within the reviews rather than just star ratings. Notice if any complaints or issues did arise during their travels, how they were handled by the agency, and whether they would book with them again.

It's like checking Yelp reviews before choosing a new restaurant. Some people may give negative feedback due to preferences or personal experiences unrelated to the quality of food or service. Therefore, it is important to read a variety of comments instead of just choosing based on one review.
GET A CUSTOM QUOTE

Third, evaluate their expert experience and knowledge of your desired destination. Do they have travel insiders who can provide customized advice? How long have they been in business? What kind of partnerships do they have?
Fourth, assess their customer service support team thoroughly. The agency should be available via phone, email or live chat 24/7 to address any concerns or issues that arise before, during or after your trip.

Some research suggests that booking directly on airline sites or hotels yields better discounts than through travel agents. However, in some cases, travel agents can access promotional rates for cruises, resorts and tours that are cheaper than booking directly.
Just as shopping at a department store can be more expensive than a discount retailer like Costco, sometimes it's worth paying for extra convenience and customer service reliability.

With these considerations and comparisons in mind, you can now confidently select the best international travel agency near you to plan your next adventure.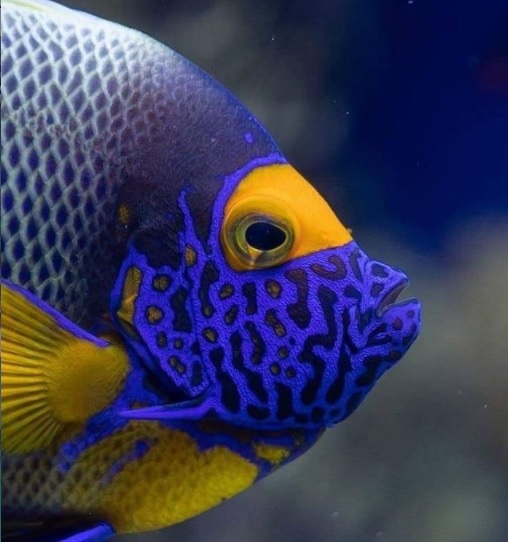 Tips for Choosing the Right Travel Agency Near You
Choosing the right international travel agency near you can have a significant impact on your travel experience. From customized itineraries to exclusive access and perks, the right travel agency can elevate your journey in more ways than one. Here are a few tips to help you find the best travel agency for your needs:
GET A CUSTOM QUOTE

1) Look for personalized service: A good travel agency takes the time to understand your unique needs and preferences and customizes your itinerary accordingly. They should be responsive and attentive to your queries, and provide expert guidance based on their destination-specific expertise.

2) Check their credentials: Before you book with any travel agency, verify their accreditation status. Reputable travel agencies that adhere to strict industry standards will carry accreditations such as IATA, CLIA, or ASTA, which showcase their expertise and commitment to quality service.

3) Evaluate their services: While most travel agencies offer similar services like hotel and flight booking, destination-specific advice, and planning, different agencies excel in certain areas. For example, some specialize in adventure sports while others focus on luxury travel experiences. It's important to evaluate what's most important to you before choosing the right agency.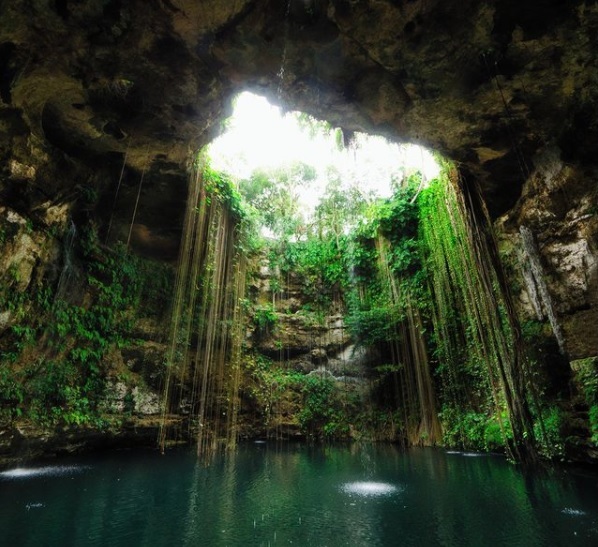 4) Consider their network: The right travel agency should have strong relationships with airlines, hotels, resorts, and tour operators worldwide. This can translate into exclusive discounts, VIP access, and insider knowledge that could enhance your overall vacation experience.

5) Read customer reviews: Make sure to read reviews of the travel agencies you're considering! Online reviews can give you valuable insight into how other travelers felt about their services. Look for any recurring themes or issues mentioned across a range of reviews.

Clarify fees upfront: Different agencies charge different fees for their services - some charge a flat rate while others take a commission from bookings. Make sure to clarify any fees upfront so that there are no surprises later.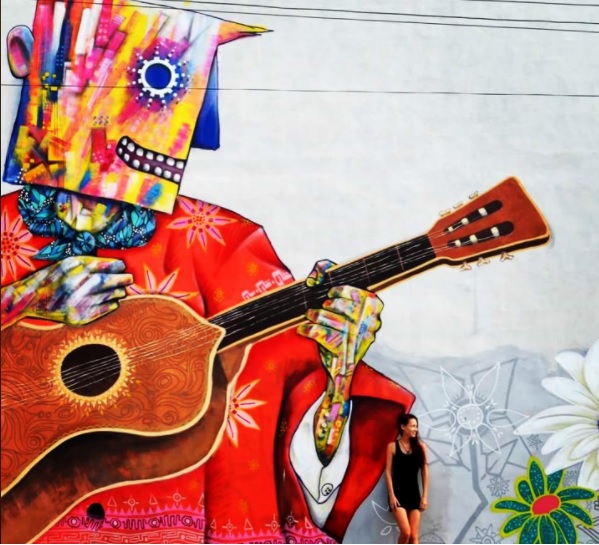 Choosing the right international travel agency near you can make all the difference when it comes to your vacation experience. By following these tips, you'll be better positioned to find an agency that understands your preferences, offers expert guidance, and delivers exceptional value for your money.
According to the American Society of Travel Advisors, there are approximately 15,000 travel agencies operating in the United States as of 2021.

A study conducted by Phocuswright in 2019 found that over one-third (37%) of travelers still prefer using a travel agent or agency when booking their international trips.

Statista reported that the global market size of travel agencies and tour operators reached approximately $958 billion USD in 2021, reflecting their significant role in assisting travelers with international planning and booking.
Other Articles of Interest
Travel Agency
Travel Agency Near Me Open Now
Travel Agency Near Me
Best Travel Agency
Travel Agency Sites
Tour and Travel Agency
All-Inclusive Travel Agency
Best Online Travel Agency
Cancun Travel Agency
Flight Travel Agency
Travel Agency Company