Disney World Magic Kingdom

Click to Call
No Walt Dinsey World Resort trip would be complete without an adventure through the Magic Kingdom park.
First opened in 1971 by the Walt Disney Company, Magic Kingdom has become one of the most popular tourist attractions in the world, with literally millions of visitors coming through the gates every year.
Whether you're a seasoned visitor or a first-timer, our guide to everything Magic Kingdom will tell you all about the best rides, where to eat, and options of where to stay on your truly magical visit.
After all, it's not called the Magic Kingdom park for nothing, is it?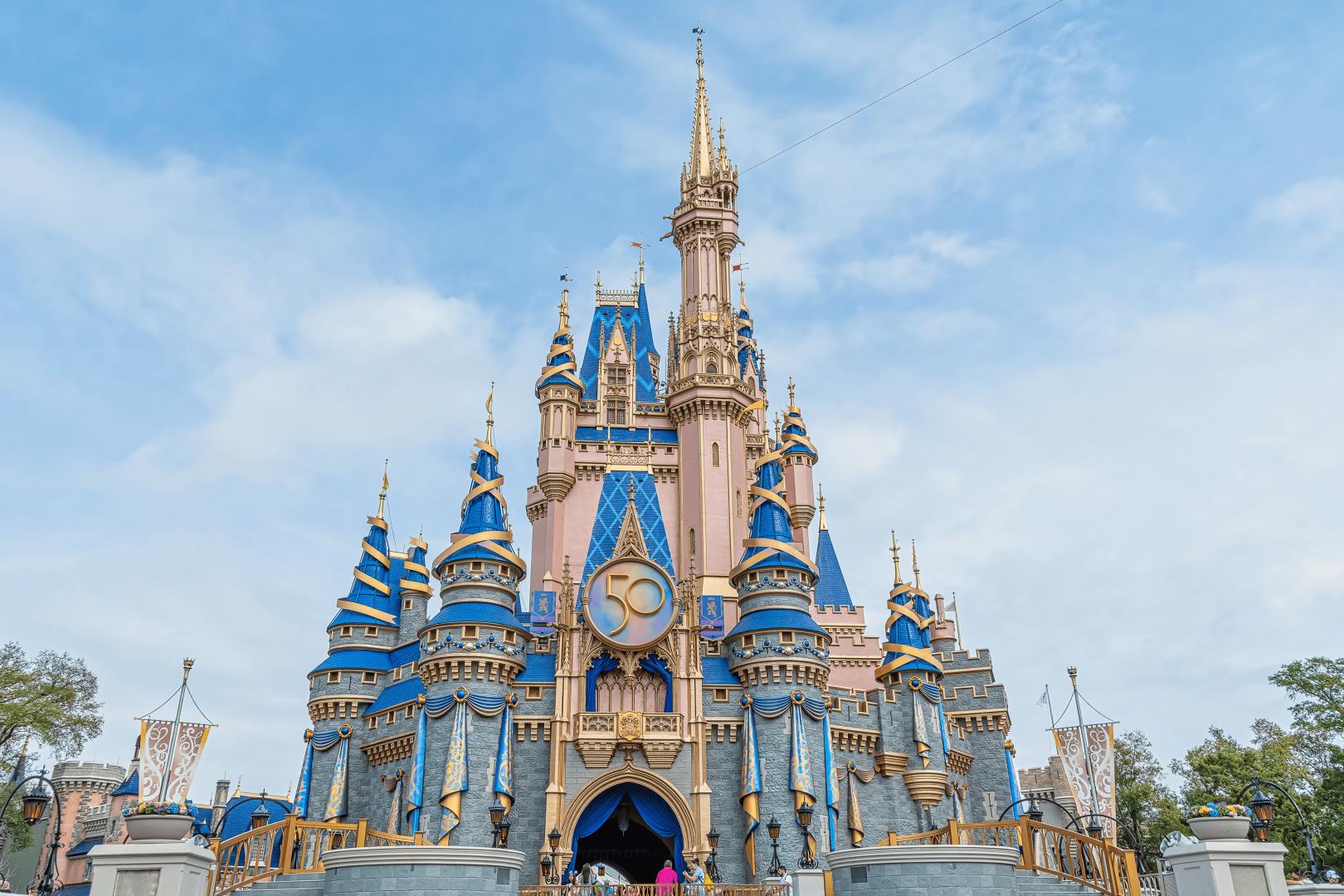 What's So Good About Magic Kingdom Park In The Walt Disney World Resort?
The question should be - what's not good about the Magic Kingdom park? With six different lands, each with its own theming and attractions, there's something for all of the family to see and do.
It's not just the kids; prepare to be transported back to your childhood with the mesmeric sights and sounds in this crown jewel of the Walt Disney World Resort.
See all your favorite Dinsey characters as you delve into a world of fantasy and fairy tales. There are also over 35 attractions to tempt you, from the enthralling stage shows to the many nighttime spectaculars.
From the iconic Cinderella Castle, Walt Disney's carousel, a jungle cruise, the Princess Fairytale Hall, to even a flying elephant or two, there are so many attractions to fall in love with.
The six areas in Magic Kingdom are:
Main Street U.S.A.

Adventureland

Frontierland

Liberty Square

Fantasyland

Tomorrowland
We guarantee you'll be spoilt for choice; just make sure you spend at least two full days at the Magic Kingdom park if it is your first time. With so much to see and do, a few hours is not nearly enough to make it around any of the Disney parks and see everything.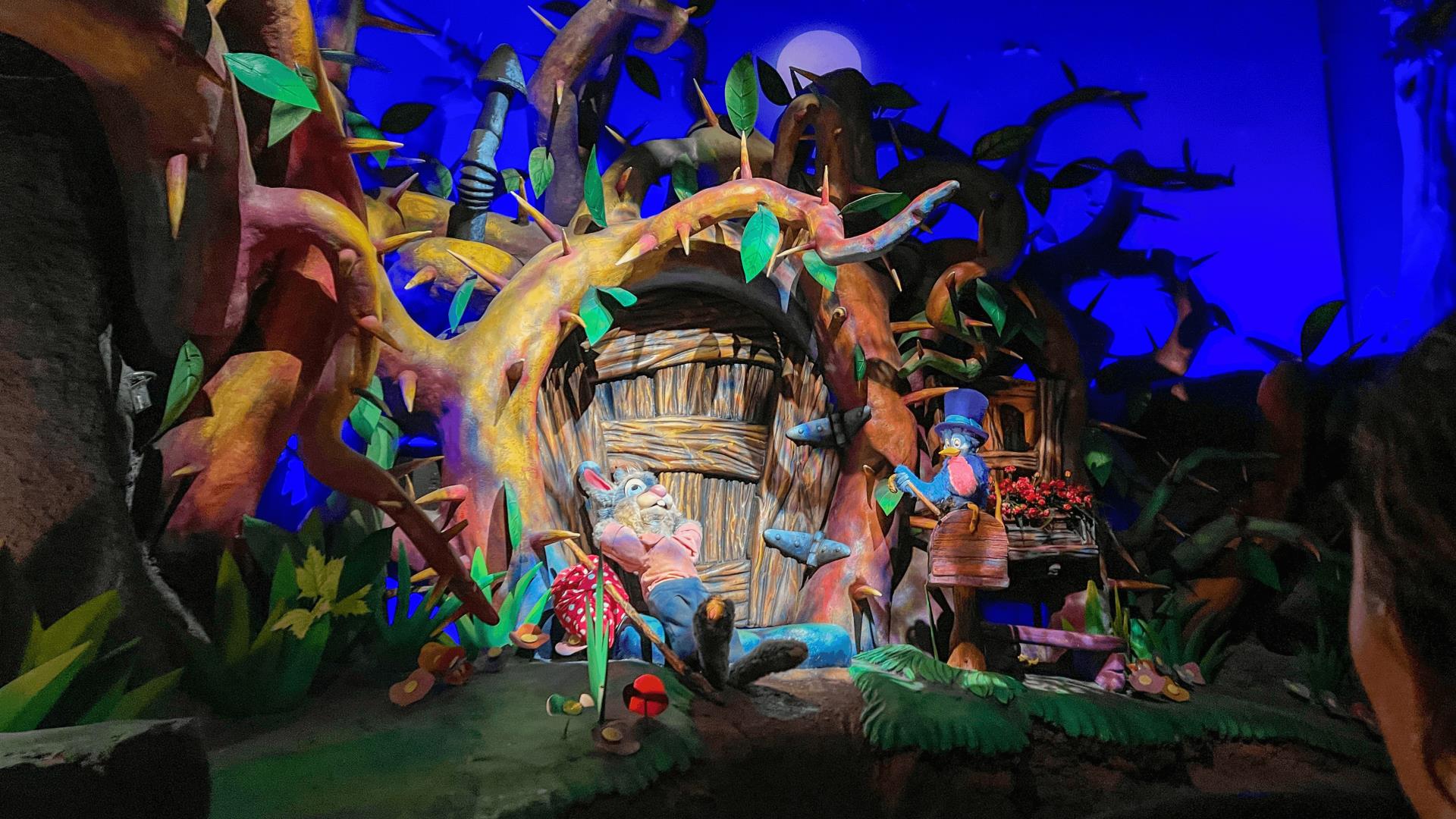 The Best Rides
No one does theme park rides quite like Walt Disney. Below is a selection of some of the best and most popular that you have to try out on your visit.
Walt Disney World Railroad
Take a trip all around Disney's Magic Kingdom with Mickey and co. on the Disney World Railroad. While the ride is currently closed at the time of writing, as one of the most popular and more easygoing rides in the park, it looks like the full Disney experience will once again be complete with testing of the ride currently underway.
Big Thunder Mountain Railroad
Big Thunder Mountain Railroad is a mine train roller coaster that takes you through the turbulent West's Gold Rush. The runaway mine train takes you on a daring adventure with plenty of twists and turns along the way.
Handy Tip: If you want the most thrilling ride possible, ask the Cast Member that is supervising if you can have the last carriage. That's where you'll really feel how fast you are traveling!
Mad Tea Party
Inspired by Alice In Wonderland's tea party scene, this ride comprises giant teacups that make you look and feel very small and spin to a dizzying degree, depending on how fast you like it. You control how fast the cups spin, and even if you decide not to spin yours, the ride will still take you in wider - and more relaxing - circles.
Even better, Disney opens until late at night during certain times of the year. And, there's nothing more magical than taking the ride in the darkness with the park spectacularly illuminated all around you.
Haunted Mansion
Take the spooky Haunted Mansion ride packed with thrills and chills - if you dare!
With terrifying singing ghosts and a plethora of eeriness, will you be brave enough to get on this spooktacular journey through gravestones and the notoriously petrifying retirement home?
Space Mountain Roller Coaster
If you're scared of the dark, you might want to skip Space Mountain as, throughout the duration of the ride, you are in complete blackness, which makes this ride unique in the scare stakes.
You'll never quite know where the very next twists and turns are coming from, and anyone who has taken this ride will tell you that might not be a bad thing!
If speed is your thing, you must make it to Space Mountain; there's nothing quite like this ride.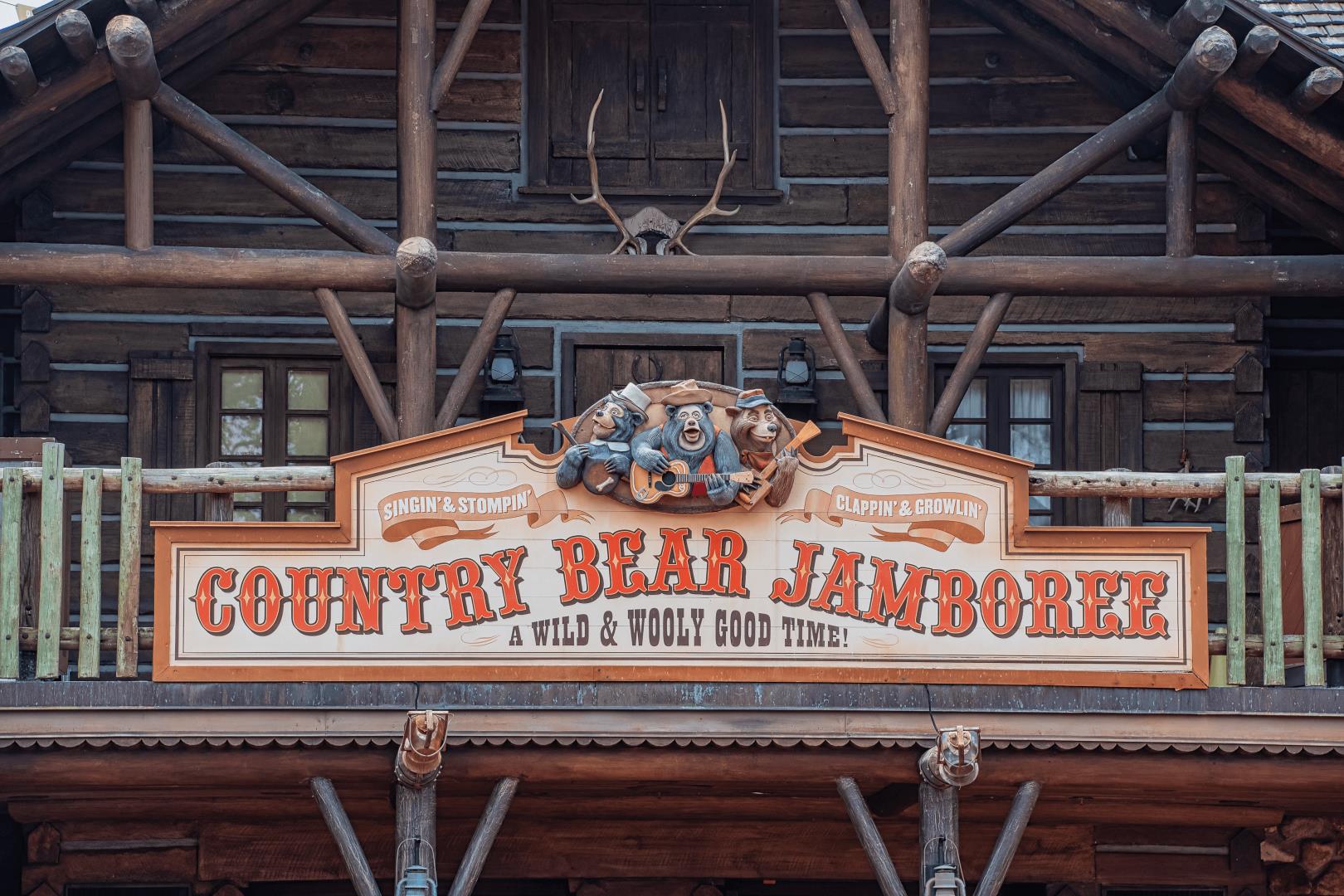 The Best Places To Stay
Within the Magic Kingdom, there are 5 Disney Magic Kingdom Hotels.
These are:
However, another seven hotels are relatively close to this particular part of the Walt Disney World Resort, so there are a lot of choices when visiting this theme park.
Disney's Polynesian Village Resort
Our favorite has to be the Polynesian which is great for families with young kids as well as tweens and teens. It has a fun and colorful tropical theme and a luscious sandy beach to chill out and relax on after a hard day spent in the park.
While it doesn't come cheap, it is one of the most popular places to stay when visiting the Magic Kingdom, and it's not hard to see why.
If you fancy a day on the water, why not hire a boat? Or, if you want a day in the water, why not consider taking a dip in one of the several stunning pools dotted around the hotel's exterior?
There are also evenings when the resort will show all your Disney favorites under the stars in the evening, or if you fancy keeping fit while you're on holiday, there are several jogging trails to check out.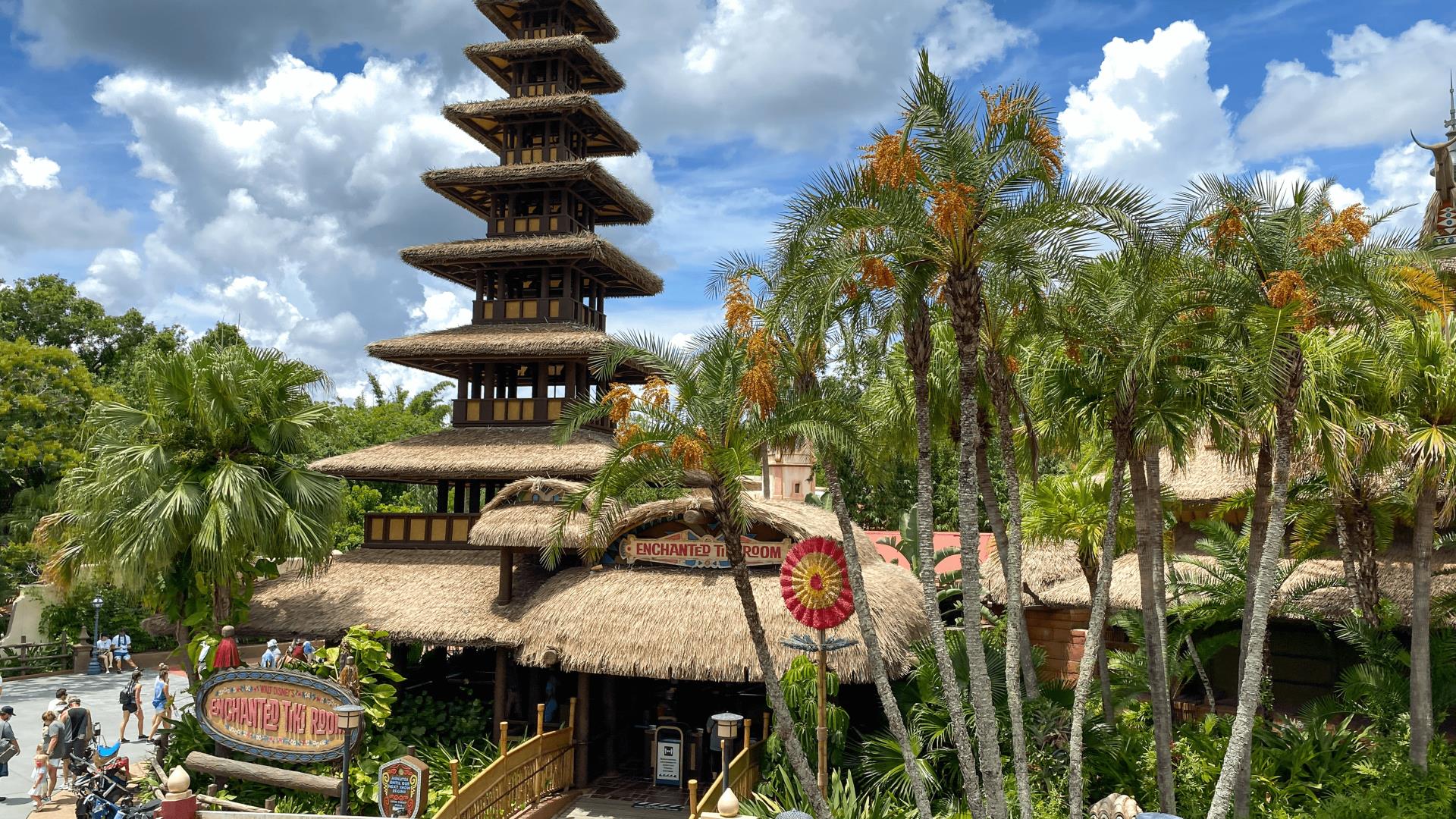 The Best Restaurants
With over 30 restaurants in Magic Kingdom alone, boy, will you be spoilt for choice!
While all of the Dinsey parks have what can only be described as truly outstanding restaurants, Magic Kingdom has the distinction of having some of the most popular, which we'll outline below.
Here are 2 of our favorites:
The Plaza Restaurant (Main Street U.S.A.)
The Plaza is an often overlooked restaurant set in the heart of one of the most popular districts in all of the four theme parks that make up Disney.
But, it's undoubtedly one of the best. Offering table service, the food is of excellent quality with a vast children's menu and vegan/vegetarians are well catered for, too.
There's all the great American grub you could expect, from homemade meatloaf to Goliath sandwiches and burgers, set in stunning surroundings with a view of the Cinderella Castle.
Sleepy Hollow (Liberty Square)
OK, from the outside, Sleepy Hollow isn't much to look at, but it easily does some of the best grub in Dinsey's Magic Kingdom.
We hope you like waffles; that's Sleepy Hollow's specialty. Choose from sweet or savory; there are dozens of choices. The restaurant also does delights such as corn dogs and lots of succulent turkey, too.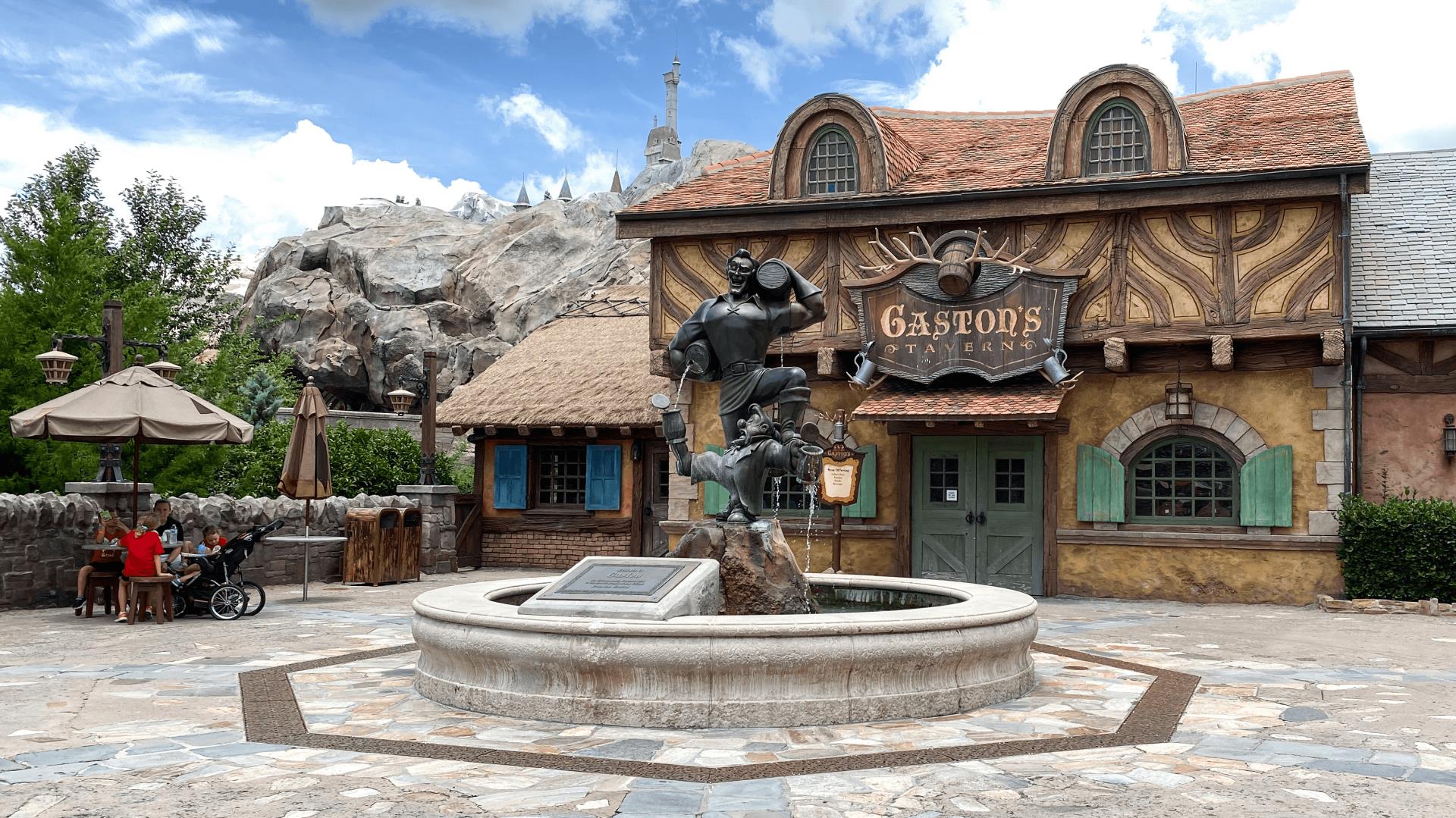 Final Thoughts
There's no doubt about it; there is something for everyone at Magic Kingdom. Just make sure you leave enough time on your trip to pack as much in as possible.
You'll soon see why it's one of the most popular attractions on the planet!
We also have other Dinsey guides if you need some inspiration on what to do, where to eat, and all the best places to stay in the other three parks within the Orlando-based DisneyWorld.
Why not check them out:
DisneyWorld Epcot Center

DisneyWorld Animal Kingdom

DisneyWorld Hollywood Studios