Explore Cancun with the Best Travel Agency:

Are you ready to embark on the adventure of a lifetime? Picture yourself basking in the sun on pristine white beaches, swimming alongside majestic sea turtles, and uncovering ancient Mayan mysteries – all while enjoying world-class service. When you choose Seven Seas Travel as your travel agency, the possibilities for exploration are limitless!
Seven Seas Travel of St Clair Shores, Michigan (Detroit Metro Area) can help you plan your dream vacation, including flights, hotels, guided tours, cruises, rental cars, and more. Seven Seas Travel has been in business since 1964. Seven Seas Travel offers a 24/7/365 live answering service. If you would like a quick quote, you can call Seven Seas Travel at (586) 775-7300 and press 1 for an immediate quote. Customer testimonials are available here.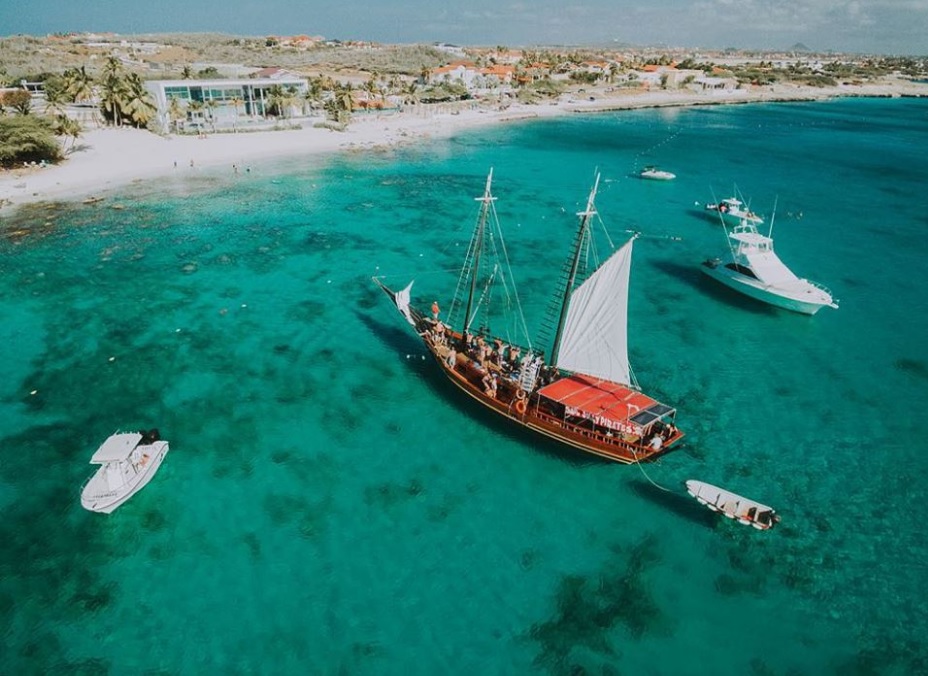 Expert Travel Services in Cancun
Are you planning to visit Cancun anytime soon? Look no further than Seven Seas Travel for all your travel needs. As an experienced travel agency for more than 59 years, we offer a wide range of expert travel services in Cancun and beyond.
From hotel reservations to airport transfers, private tours to catamaran and boat rentals, we have got you covered. Our services are designed to cater to your individual preferences and needs. We understand that every traveler has different requirements and a unique budget. That's why we offer personalized services that are tailored to suit your specific needs.
At Seven Seas Travel, we pride ourselves on providing top-quality services at the most competitive prices in the market. We value our customers and strive to maintain the highest standards of quality through our efforts. We guarantee complete satisfaction with every service we provide, ensuring that you have a memorable experience during your stay in Cancun.
Whether it's transport from the airport or booking a tour of the Mayan ruins at Tulum, catamaran tours, fishing charters, luxury sailing trips, private tours of Chichen Itza, cenote tours, Rio Secreto cave tours, and Xcaret tours, Xichen deluxe tours, our travel professionals is committed to making your Cancun trip fun-filled and hassle-free. We offer online reservation services for tours, excursions, hotels, private transportation, wedding packages, and more.
GET A CUSTOM QUOTE

When it comes to expert travel services in Cancun, some people may argue that there are other travel agencies with similar offerings. However, what sets Seven Seas Travel apart from its competitors is our commitment to providing top-quality services while keeping our rates competitive. Our comprehensive travel services cover everything you need for a hassle-free and memorable trip – from hotel bookings to transport arrangements and guided tours.

Moreover, we offer personalized services that cater to your individual preferences and budget. With years of experience catering to travelers from around the world, we know what you want and how best to deliver it. Our team of experts comprises professionals with extensive knowledge of the local area that can guide and advise you on the best places to visit to ensure that you have an unforgettable trip.

Next, let's look at our tour packages and custom trip options for exploring Cancun and beyond.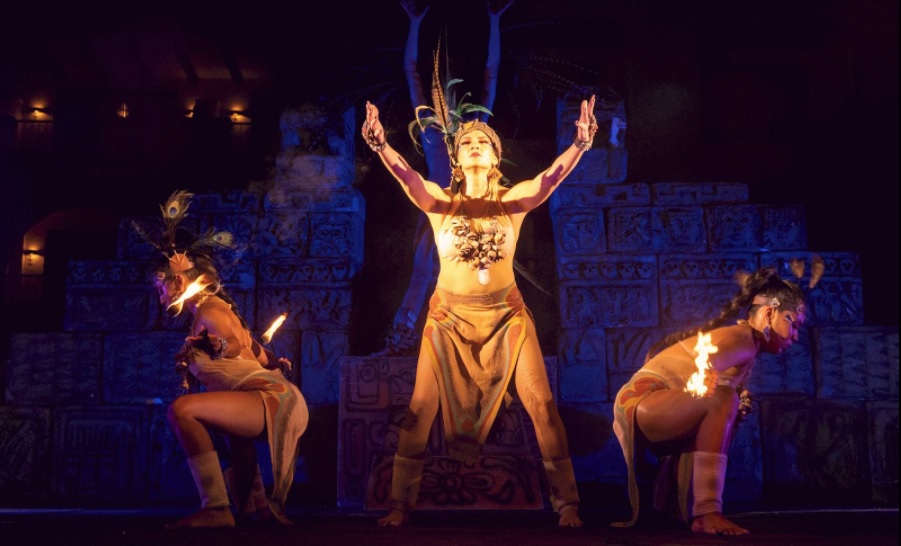 Tour Packages and Custom Trips
At Seven Seas Travel, we understand that everyone has different interests when travelling. To cater to these diverse interests, we offer a wide range of tour packages and custom trip options designed specifically with your preferences in mind.
Whether you're interested in exploring Mayan ruins or discovering the local marine life, we have something for everyone. Our tour packages include visits to famous attractions such as Chichen Itza, Tulum, Cozumel, Holbox Islands, Xichen, Xcaret, Rio Secreto as well as private tours of the area surrounding Cancun.
For example, our Tulum and Xel-Há tour, is an exclusive tour that includes two wonders for one price. First you'll visit the archaeological site of Tulum, a Mayan city by the sea. Then the tour will take you to Xel-Há Park, an aquatic theme park and ecotourism site, where you'll experience the best snorkeling and beautiful jungle settings.

Additionally, our custom trip options allow you to create your itinerary that covers exactly what you want to do in Cancun and its surroundings. You get to pick your preferred destinations, restaurants, hotels and activities, and we take care of all the arrangements.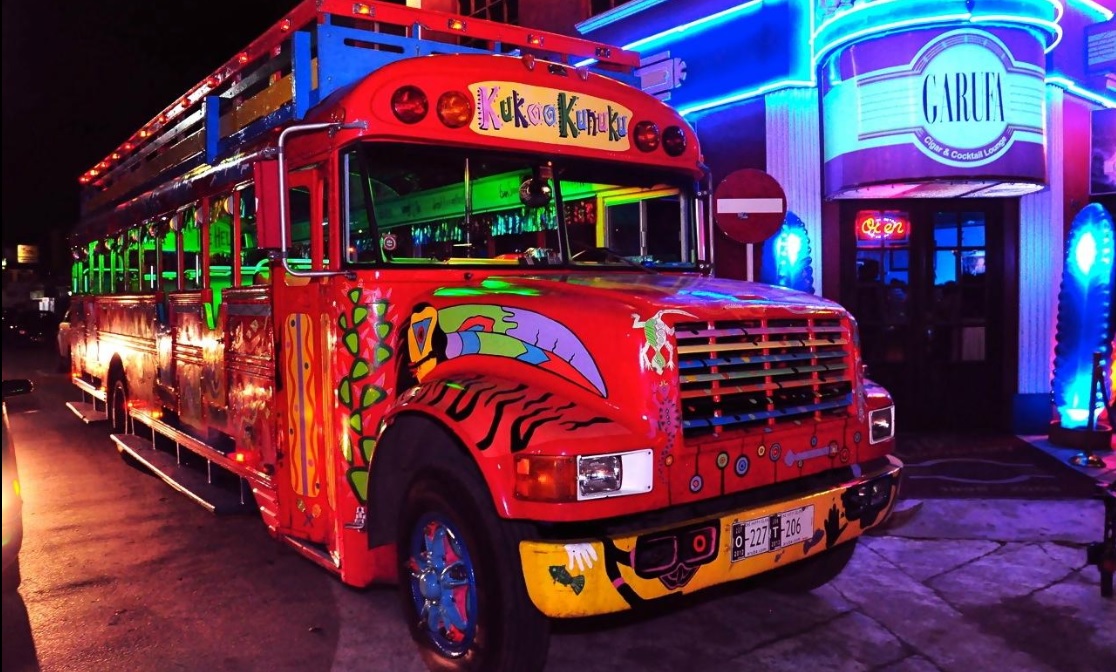 Whether you're traveling alone or as a group, with friends or family, our customized tour packages ensure everyone gets the experience they desire. Our experienced travel experts are available around the clock to help you plan, book, and manage everything from the earliest stages of conceptualizing your trip down to booking the vacation.

To us, booking a tour package is like signing up for a piece of adventure that's been exquisitely crafted just for you. It's like having an art curator who specializes in your specific taste come up with a personalized exhibition just for your mind's eye.

Do not hesitate to contact us today so we can provide you with more information on the various tour packages and custom trip options that we offer in Cancun.
A survey conducted in 2020 among tourists in Cancun revealed that over half (58%) of them prefer using local travel agencies to plan and book their vacations due to their expertise of the area.

Statistics show that travel agencies specializing in particular destinations such as Cancun, Riviera Maya, Cozumel, Merida, and Mexico City have a higher customer satisfaction rate than those without regional expertise.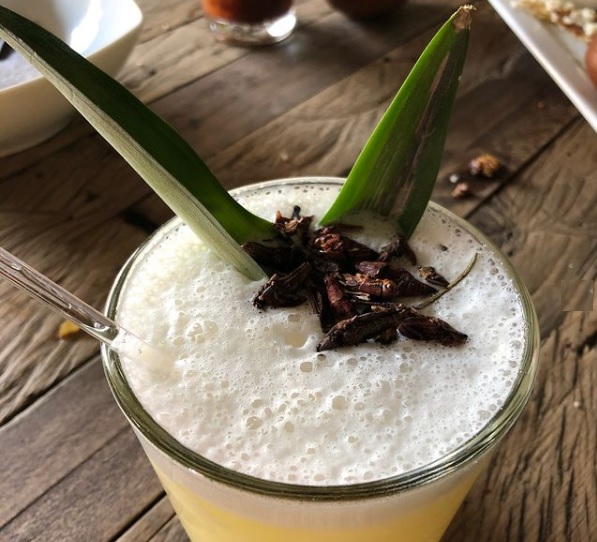 Wedding and Group Activities
Cancun is a paradise for lovers, which is why many couples choose this destination to celebrate their wedding. Booking your wedding with Seven Seas Travel guarantees quality services and unforgettable experiences.
Seven Seas Travel can provide every couple with a personalized wedding coordinator at the resort who will work hand in hand with them to plan every detail of the ceremony, reception, and other activities. We help couples choose from a variety of locations including beaches, gardens, chapels or ballrooms, depending on the couple's preference and unique style.

We also work with wedding planners at the resort to offer many different options for wedding packages that include decorations, flowers, photography, videography, music, food and beverages, transportation, makeup artists, hairstylists and much more. Every package can be customized according to budget and preferences.
At Seven Seas Travel, we understand that weddings can be stressful for the happy couple and their guests. That's why we provide accommodation for guests at some of the best resorts in Cancun. We also help make other arrangements like airport transfers and pre-wedding activities such as spa treatments, private dinners or tours around town.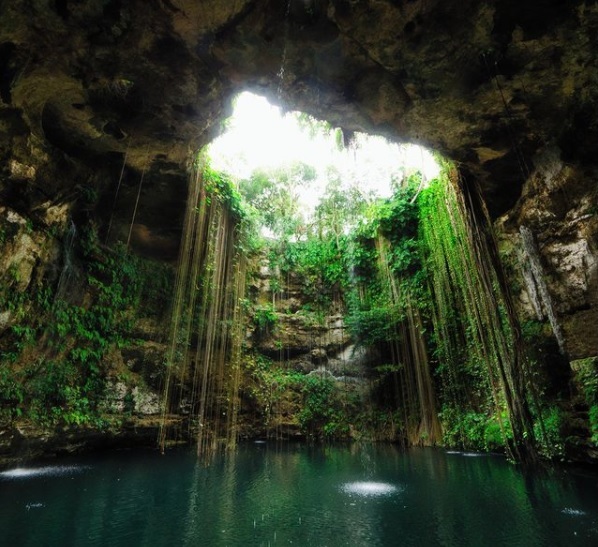 Top Resorts and Accommodations
As the top-rated travel agency for Cancun travel, we're committed to providing our clients with the best resorts and accommodations in town. Our team has partnered with a selection of beachfront locations that offer luxurious amenities while still reflecting the local culture and natural beauty of the area.
We recommend hotels such as The Grand at Moon Palace, Excellence, El Dorado Royale, Secrets Riviera Maya, Zoëtry Paraiso de la Bonita Riviera Maya, El Dorado Casitas Royale, Grand Velas Riviera Maya, and the Le Blanc Spa Resort.
No matter which accommodation fits your personality and budget requirements best, Seven Seas Travel guarantees to offer quality services and assistance every step of the way from booking to check-out.
Our exceptional service does not stop at just booking your stay - it extends well beyond that. We provide our clients with additional services such as promotional rates for extended stays, transportation options wherever needed, including complimentary/private transfers, and 24/7 support for anything our guests may need throughout their stay.

We believe that a stress-free vacation is vital for creating unforgettable memories.

It's like driving a car down an open road: after handing over the keys to a reliable engine, you can sit back and relax and enjoy the ride knowing you have assistance ready whenever you need it.

Whether your dream vacation is an adventurous catch-a-wave type trip or a relaxing spa-retreat escape – our expert planners help make your stay comfortable by choosing resorts that cater to your needs and interests – ultimately crafting memorable experiences that fulfill every client's expectations.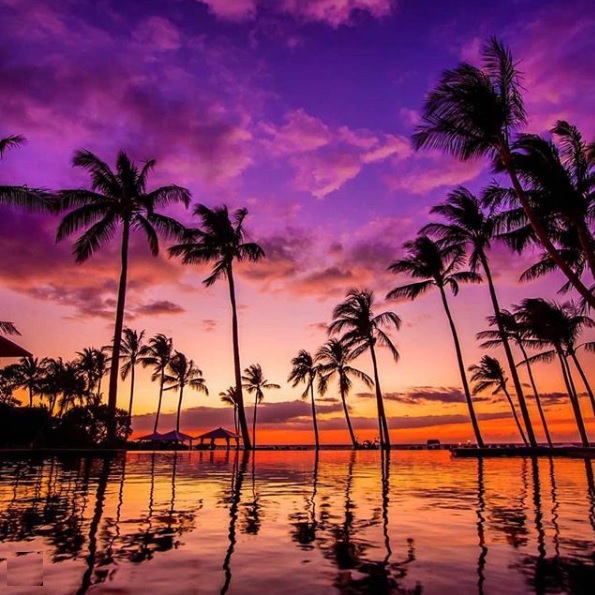 Cancun is known for its beautiful beaches and world-class resorts. When it comes to finding the perfect beachfront location for your next vacation, Seven Seas Travel has got you covered. With 59 years of experience in the travel industry, we have handpicked the best accommodations featuring breathtaking views, luxurious amenities, and unbeatable locations.
We offer a selection of dozens of beachfront hotels and resorts includes everything from family-friendly options to romantic getaways. Whether you are looking for an all-inclusive package or a boutique-style experience, we have something for everyone. From the moment you arrive, you will be surrounded by stunning scenery that only Cancun can offer.
One of our most popular properties is the Excellence Riviera Cancun. This five-star resort offers clubs or premium/private areas of the resort that offer butler service, private beach areas/pools, private club restaurants, and private beach bars. At the Excellence, top shelf liquors are standard as well as complimentary lobster at a special venue at the resort.
Another attractive option is the Hyatt Zilara Cancun. At the Hyatt Zilara's Spa & Beauty center, you can indulge in over 22,800 sq. ft. of relaxation distributed in 11 treatment rooms, a lounge with terrace, an oceanfront gazebo for outdoor treatmentes and Zen circuit: a hydrotherapy circuit that includes a polar pool, whirlpool bath, experience showers, herbal steam room and a revitalizing ice fountain.

Whether you choose to stay at one of these properties or another one from our carefully curated selection, rest assured they all feature amenities such as free Wi-Fi throughout, high-end linens with premium bedding to ensure a good night's sleep plus all the latest conveniences like flat-screen TVs and coffee makers.
Some travelers prefer smaller properties like Secrets Maroma Beach Riviera Cancun, where 415 suites offer their own Jacuzzis and balconies or terraces together with diverse dining options and nearly endless active water sports like kayaking, windsurfing, snorkeling trips (just to mention a few). They might not be directly on the beach front but offer access to white sandy stretches that won't disappoint. On the other hand, larger resorts such as the Grand Fiesta Americana Coral Beach Cancun Resort are ideal for those seeking more extensive amenities like multiple pools, swim up bars, kids' club, penthouses with private pools, and a spa specializing in marine therapies.

No matter what your preferences are, our team at Cancun All Tours will help you choose the perfect beachfront location with world-class amenities that fit your unique needs.
Excursions and Adventure Planning
Cancun is not just about beautiful beaches and luxury resorts. Cancun is surrounded by natural wonders and ancient ruins that offer once-in-a-lifetime experiences. At Seven Seas Travel, we offer a vast selection of excursions and adventure tours that allow you to explore the surrounding areas in unique ways.
One must-do excursion when visiting Cancun is exploring Chichen Itza. This impressive ancient Mayan ruin is one of the New Seven Wonders of the World, and Seven Seas Travel can get you there in style. Choose from a variety of transportation options including private van or bus while receiving professional tour guide assistance throughout your visit.
Be prepared to be amazed by archaeological structures such as The Castillo pyramid, Great Ballcourt or The Observatory, plus a closer look at some of the ancient traditions still prevalent in present-day culture.

For an adventure-filled day trip, try our all-inclusive package offering Isla Mujeres fun-filled activities like swimming with whale sharks -the "Gentle Giants"- or snorkeling with tropical fish and turtles. Katamaran rides are another popular inclusion on some pre-curated tour packages.

For adrenaline junkies, Xplor Park has zip lines, caverns that allow you to swim and paddle through underground rivers in a darkish atmosphere along with off-road amphibious vehicle tours while Jungle Maya and Cenote may offer visitors access to cave systems the Mayans believed were sacred. For nature lovers who want to connect with wildlife in a natural environment or learn more about preservation of endemic species, Xcaret Eco-Archeological Park is an excellent choice that combines water activities with lush Mayan jungle habitats.

Combine the adventure and cultural aspects of Cancun by opting for a Tulum Mayan ruins visit plus snorkeling at one of the world's most idyllic coastline locations.
Whatever your preference, our experienced team will help you choose an excursion package that fits your interests and budget for a truly unforgettable experience in Cancun.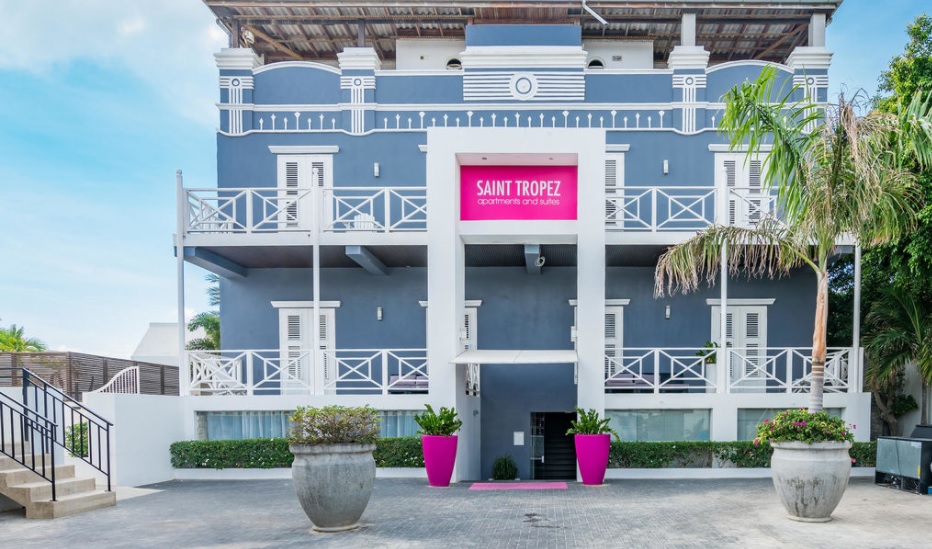 Shipwreck Exploration and More
Cancun is most popularly known for its crystal green waters, white sand beaches, and laid-back vibe. However, there is more to discover on a Cancun vacation other than lounging around the beach. One of the must-do activities in Cancun is shipwreck exploration.

Shipwrecks are scattered all over the Caribbean sea, and Cancun has its fair share of sunken boats that offer fantastic opportunities for exploration and adventure. The underwater world of the Caribbean Sea is mesmerizing, with colorful fish swimming about and ancient ruins strewn across the seafloor.

Exploring shipwrecks can add an immersive element to a typical beach vacay. It allows visitors to see Cancun's rich history from a unique perspective and brings an added level of excitement and mystery to their experience. Moreover, it also gives them a chance to get up close and personal with marine life such as stingrays, barracudas, eels, turtles, among others.

There are so many options for those interested in shipwreck exploration when visiting Cancun. Visitors can take guided tours through professional agencies who can provide proper equipment such as scuba gear, underwater cameras, or knowledgeable guides who can give insight into the sea's flora and fauna. Several tour operators provide access to some of the area's most interesting wrecks, including gunrunning ships from World War I and II.

Dive enthusiasts love exploring the C-55 shipwreck - regarded by many as one of the best in the world. This 1944 British minesweeper was later sold to Mexico's Navy before being deliberately sunk in 2000 to build a coral reef ecosystem. Located close to Isla Mujeres, this spot boasts dense schools of fish like jacks and snapper swimming among various corals covering the vessel's rusted remains.

In addition to learning about Cancun's oceanic history and experiencing the reef ecosystem, shipwreck explorers will enjoy the sheer thrill of diving down to witness the eerie stillness, darkness and yet vibrant underwater life. It is an incredible feeling to be physically present in a place that has held so much adventure and drama over time.

Visitors interested in this type of adventure must ensure they go with experienced dive centers that not only provide expert guides but also have essential safety measures in place. These dives are only for experienced divers who can handle deep dives (more than 100 feet) as well as currents in some areas.
GET A CUSTOM QUOTE

If you are curious about underwater exploration but hesitant about scuba diving or snorkeling, there's no need to worry. Glass bottom boat tours are ideal for those wanting to experience the sea's beauty without venturing into it. These boats offer visitors great views of the vibrant marine life without getting wet.
Choosing the Right Cancun Travel Agency
Choosing a travel agency for your Cancun vacation is important since they can help you plan every aspect of your trip. From booking accommodations to arranging activities such as snorkeling with whale sharks or exploring ancient ruins, a travel agency acts as your guide throughout your stay.

Finding the right Cancun travel agency may seem daunting at first, but all it takes is researching different options and taking the time to speak with them to gauge their expertise. Making sure you ask questions and carefully evaluate each option will pay off in the long run when you ultimately secure a successful and unforgettable vacation experience.
Another important consideration when choosing a travel agency is their industry experience. Check how long the agency has been operating and how familiar they are with the city's region and culture. A travel agency with experience in the industry is also more likely to have established relationships with local hotels, activity providers, and other relevant suppliers, ensuring they can offer their clients excellent deals. Seven Seas Travel has been in the travel business since 1964.

There are advantages and disadvantages of working with a travel agency. One of the most significant advantages is that they can save time when planning your trip by doing research on your behalf. However, some may argue that you will miss out on discovering things for yourself when a travel agency plans everything.

A good approach should be finding a travel agency that offers assistance or support while also allowing plenty of opportunities for immersive experiences. A great travel agent can recommend hidden gems or local hotspots that visitors might not know about otherwise while still leaving room for having spontaneous adventures.

Choosing a Cancun travel agency is like selecting a tour guide for an exciting adventure. It is essential to pick one who is knowledgeable about local cultures and traditions so that your experience is both enriching and enjoyable. They will maximize your time spent in Cancun and make sure you get the most out of your vacation.

Ultimately, the key to choosing the right travel agency comes down to familiarity, experience, reputation, and affordable pricing. By taking the time to look at these different aspects, you can make an informed decision about which Cancun travel agency is best suited to make your visit unforgettable. Choosing the right travel agency for your Cancun vacation is crucial since they can assist you in planning and arranging every aspect of your trip. It's vital to research various options and evaluate their industry experience.
A reputable travel agency can save time by conducting research on your behalf, but it should also allow plenty of opportunities for immersive experiences so that you don't miss out on discovering things for yourself. Ultimately, choosing a Cancun travel agency with the right experience, reputation, and affordable pricing can ensure that you have an unforgettable vacation experience.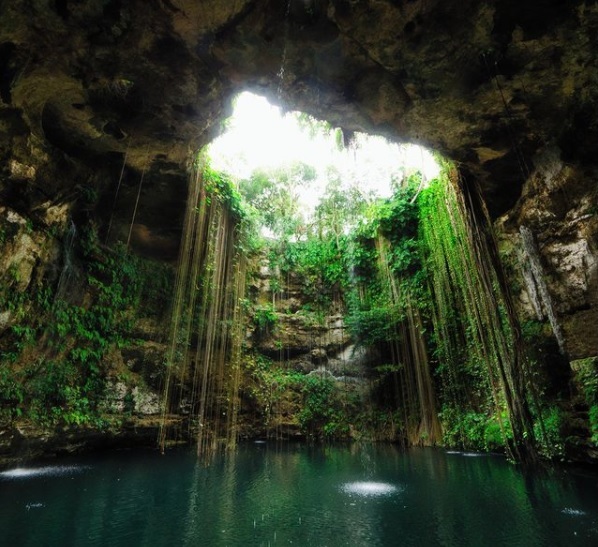 For other travel agency articles of interest, please check out some of other articles:
Travel Agency Near Me Open Now
International Travel Agency Near Me