Travel Tips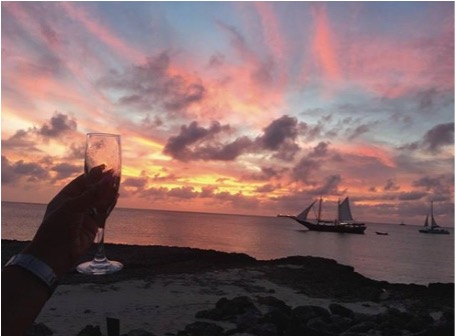 1. What you see is not always what you get.
Have you ever gone on to one of the popular consumer travel booking engines? Look up your favorite hotel in your favorite city for a set of dates and find they are showing no rooms available for that date? You are out of luck, right? Not true!
Each consumer booking engine reserves a group of rooms at a given hotel for a certain set of dates. Once their allocation is gone, they show the hotel as sold out. It is quite possible that another consumer booking engine or a wholesale travel company website used by travel agents has plenty of rooms available. These wholesale travel company websites are owned by the largest airlines or large travel companies and they purchase their own hotel inventory. Those largest airlines or large travel companies do not show their inventory to the public.
In addition, those same rooms can be sold at a wide variety of prices depending on the source. The only way to find out is to call your travel agent for the wholesale inventory and look at the consumer travel booking engine for the complete inventory picture.
2. Book Ahead.
No doubt about it today when it comes to travel these days, the 800-pound gorilla in the room is air travel costs. While hotels do offer significant discounts on a regular basis, the simple truth of the matter is that airlines have been consistently raising ticket prices for the last 3-5 years.
These air travel costs can quickly price that dream vacation out of reach for international travel. For the busy summer travel season, the best way to save is to book 6-9 months ahead when many seats are still available and prices are relatively low. Adept travel agencies can provide even larger discounts as many go through ticket wholesalers and consolidators.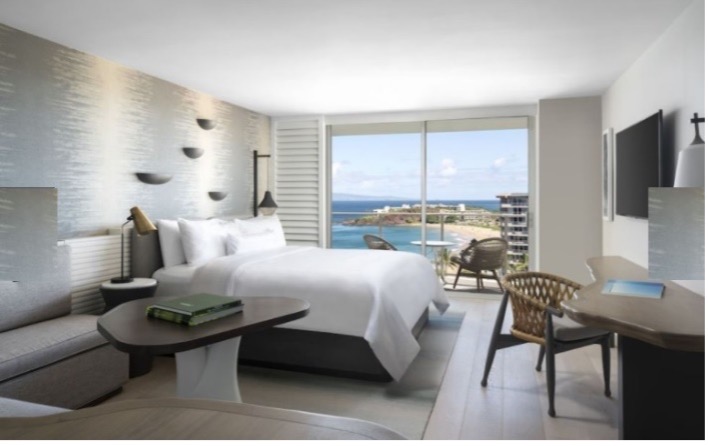 3. To Go with a Package Tour and Not to Go with a Package Tour.
Package tours can be bought from a handful of international travel companies like Thomson, Go-Go, Monogram, Central Holidays, Collette, and many others. Package tours offer the traveler a convenient way to see many destinations within a short period of time at a lower flat rate price. Most travel agencies do business with around a dozen of these international travel companies and there are plenty of package tours to choose from.
Two-three meals per day plus daily transport plus air are often provided at one flat rate price. The international travel company does this by buying hotel rooms, airline tickets, and local transport in large quantities which they pass along to the traveler.
The downside to the package tour approach is that most travel is limited to a handful of popular destinations, the tour does not spend a lot of time at a specific destination, and the traveler is always on the go. For those just getting their feet wet, this may work best while other travelers are better advised to work with a travel agency more directly which can set up attractive custom tours and packages at lower prices than can be found online.
In the last 4-5 years, some international travel companies have created semi package/guided tours which allow the traveler a way to connect daily to local guides and move at their own pace. The adept travel agent will know which semi-guided tours are available from which specific international travel company and work with the traveler to set up the appropriate package, custom, semi-guided tour.
4. Group Travel.
In the travel world, more is usually better. If one travels in a group, more is often merrier as the larger the group, the greater the room and air discounts that will be offered by travel agents, travel vacation companies, and other vendors. Start early in the group planning process and be sure to appoint/find a good group leader who can facilitate the decision-making process on what destinations should be visited, how much to charge group members, and bring more group members into the tour.
A good group leader will work directly with the travel agency/vendor to minimize the time each group member has to spend in the planning process. An adept travel agent will be able to design and distribute group flyers and promotional flyers which can be used to attract more group members and promote the trip. The adept travel agent should also be able to provide live or online presentations to group members at their convenience.
5. Why Not Travel in the Off-Season?
Most travel destinations have 2-3 pricing plans based upon what is called the High, Medium, and Low Season. Travelers looking to save money are advised to travel in the Medium and Low Season to avoid Peak or High Season prices and sometimes unwanted crowds. Hundreds if not thousands of dollars can be saved in just airline costs alone.
Ask yourself, is there something going on in July that cannot be seen in mid-September or early October? If one does not have school-age children to plan around, this option is even more feasible and can provide even more significant benefits as the crowds are gone and one can experience more in less time at a much lower price.
6. Think Outside The Box.
Left to their own resources, many travelers will make the mistake of going with familiar name hotels in well-known locations at higher prices. Many others will make the mistake of booking rooms in hotels that offer services and options that will rarely/never be utilized by the traveler. The adept travel agent will work directly with the traveler to avoid these pitfalls and concentrate on what is needed to maximize the value of the vacation dollar. The adept travel agent knows the little-known hotels which offer great value in price and a great location which often lowers local transport costs such as expensive taxicabs and expensive valet parking at the hotel.
In some locations, restaurant options are limited. It is often better to look for other options such as condominiums which offer full kitchens and complete laundry facilities. Grocery stores are often available in those areas which the adept travel agent can identify before you get to your location.
7. Cancellations and Change Fees and Problems at Your Destination.
Every missed your flight or heard from someone who has missed their flight to their dream vacation? If you call the airline by yourself, the airlines will often add hundreds of dollars to your airline ticket price.
If you call your travel agent upon missing your flight, the airline is more than likely going to charge a lot less than it would if you called by yourself. Travel agents deal in larger dollar volumes. Larger dollar volumes mean those extra charges are often significantly reduced if not waived.
Did you ever get to your hotel and they were sold out of your room or something out of the ordinary went wrong? You can argue with the hotel front desk if you wish to. Good luck! If you travel with the assistance of a travel agent, you will be furnished an 800 number to call if there are any difficulties at your location. Problems? Call the 800 number and the large travel company will take care of those things for you. When the hotel is dealing with a large airline, they are much more likely to consider your needs at no cost to you.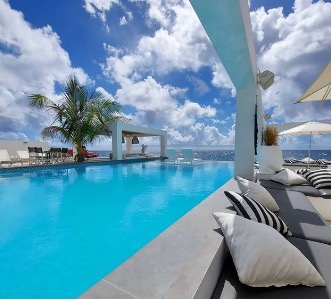 BIO:
Seven Seas Travel of St. Clair Shores, MI has been in the travel agency business for the last 50 years. We offer convenient payment plans which our customers can utilize to pay for their vacations over time. Compare this to many online travel vendors who demand full payment at one time. Seven Seas Travel agents have been to most of the destinations we book. Local knowledge of the destination can never be overestimated.
Contrast this to travel opinion websites where one does not even know if the anonymous person writing the review was ever really at the destination. Seven Seas Travel can arrange custom travel packages and sells a wide variety of guided and semi-guided tours. A weekly custom email goes out which highlights a given destination. Emails are never repeated which is in direct contrast to most large online vendors which advertise the same old destinations each week.