Find the Best Travel Agency for Your Next Vacation

Imagine embarking on a long-awaited, dream vacation only to encounter endless complications, missed opportunities, and unprofessional service, turning your trip into a nightmare. When planning any journey, big or small, finding the right travel agency is crucial to ensuring a seamless and unforgettable experience. With countless options promising the best deals and personalized attention, how do you find the best one for you?
In this blog post, we'll explore essential factors to consider and expert tips for identifying top-notch travel agencies that will make the difference between an ordinary vacation and the adventure of a lifetime.
Seven Seas Travel of St Clair Shores, Michigan (Detroit Metro Area) can help you plan your dream vacation, including flights, hotels, guided tours, cruises, rental cars, and more. Seven Seas Travel has been in business since 1964. Seven Seas Travel offers a 24/7/365 live answering service. If you would like a quick quote, you can call Seven Seas Travel at (586) 775-7300 and press 1 for an immediate quote. Customer testimonials are available here.

Key Aspects of the Best Travel Agencies
When selecting a travel agency for your next vacation, it is essential to consider several key aspects that contribute to a positive experience. These include the agency's service quality and reliability, specializations and destinations, prices, reputation, and availability of benefits. By taking these factors into account and doing some research beforehand, you can find a travel agency that meets your needs and ensures a stress-free and enjoyable trip.
To illustrate, let's say you're planning a luxury vacation to Hawaii and want to work with a travel agency that specializes in high-end accommodations and personalized experiences. In this case, the agency's service quality should be impeccable - they should be responsive to your inquiries, provide timely updates on travel arrangements, and offer concierge services such as private tours or restaurant reservations.
Additionally, the agency should have established relationships with top hotels and resorts in Hawaii, providing access to exclusive room upgrades or amenities such as spa treatments or complimentary airport transfers. Seven Seas Travel maintains a list of 90 plus restaurants in the Hawaiian Islands which are designed to save you money while providing the best authentic Hawaiian Island dining experience.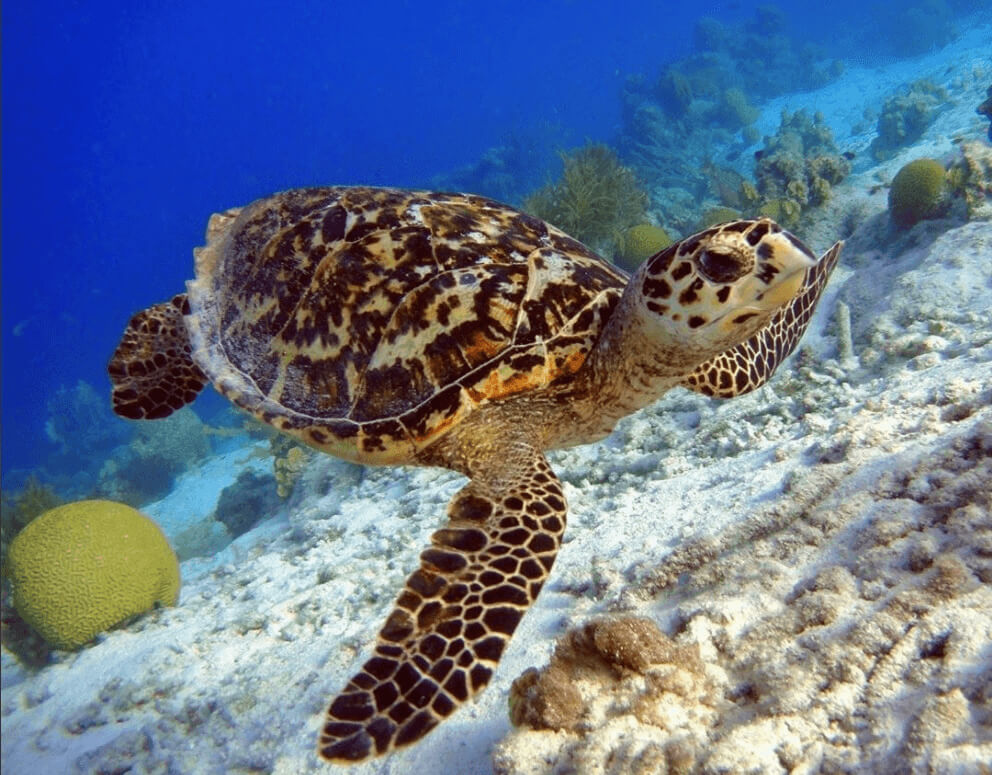 Service quality also includes the agency's ability to handle unexpected situations during your trip, such as flight cancellations or changes in itinerary. A reliable travel agency should have 24/7 customer support and emergency assistance, ensuring that you are never stranded without help in an unfamiliar place. They should also have contingency plans in place for unforeseen circumstances, such as natural disasters or political unrest. Seven Seas Travel maintains a live answering service which will pick up your calls 24X7X365 and relay them on to an on call travel agent.
Of course, not all travelers require the same level of service quality from their travel agency - budget-conscious travelers may prioritize finding affordable packages over personalized attention. In this case, a good travel agency should still provide clear communication on pricing, fees, and any potential hidden costs associated with your trip. They should also have a range of options available for different budgets, from budget hotels to all-inclusive resorts.

With service quality and reliability in mind when choosing a travel agency, the next section will delve into this aspect in more detail and provide tips on what to look for when assessing a travel agency's service standards.
According to data collected by Statista in 2020, the global online travel market's gross bookings reached approximately $516 billion.

Phocuswright Research reported that as of 2019, approximately 60% of leisure and 41% of business travelers prefer using online platforms to make their travel-related purchases and reservations.

The American Society of Travel Advisors (ASTA) found that in 2019, around 85% of respondents said they received good to excellent value from using a travel agency in planning their trips compared to booking independently.
When selecting a travel agency, consider their service quality and reliability, specializations and destinations, prices, reputation, and availability of benefits. Tailor your search based on your needs; for instance, a luxury vacation requires an agency to provide impeccable service quality and exclusive access to amenities, while budget travel may prioritize affordability. Additionally, make sure the agency has 24/7 customer support and contingency plans in case of unforeseen circumstances. Confidence in a travel agency's service quality can be gained through research and assessing their service standards.

Service Quality and Reliability
When evaluating a travel agency's service quality and reliability, there are several key factors to consider. These include:

1) Customer support: A good travel agency should have multiple channels available for customers to reach out with any issues or concerns, such as phone, email, chat, or social media. Response times should be prompt, with clear communication on how your issue is being addressed.

2) Experience and expertise: An experienced travel agency will have a thorough understanding of the destination you are visiting, including local customs, transportation options, and attractions. They should also be able to offer recommendations based on your interests and preferences.

3) Attention to detail: From booking flights to arranging hotel accommodations and activities, a reliable travel agency should pay attention to even the smallest details. This includes ensuring that all necessary paperwork, visas, and documentation are in order before you depart.

4) Flexibility: Travel plans can change unexpectedly due to weather conditions, illness, or other unforeseen circumstances. A good travel agent should be able to adapt quickly and help you rearrange your itinerary as needed.
GET A CUSTOM QUOTE

For instance, let's say you have booked a multi-city trip through a travel agency that involves several flights and hotel reservations. Unfortunately, one of your connecting flights is canceled due to weather conditions. A reliable travel agent would work with you to find alternative routes or accommodations, making sure that you still arrive at your final destination without too much disruption.

5) Service quality and reliability can be compared to hiring a personal assistant - you want someone who is organized, efficient, and capable of handling any task that comes their way. By working with a reliable travel agency, you can enjoy your vacation with peace of mind knowing that everything has been taken care of.

In the next section, we will discuss another important aspect of finding the best travel agency - their specializations and destinations. By choosing an agency that specializes in the type of trip you're planning, you can ensure a personalized and tailored experience that meets all your travel needs.

Specializations and Destinations
One of the primary factors to consider when choosing a travel agency is their specialization and the destinations they cover. While some travel agencies cater to a wide range of destinations and customer needs, others specialize in specific regions, types of trips, or demographics.

For instance, some travel agencies have expertise in organizing adventure trips like hiking, snorkeling, or kayaking expeditions in remote locations. On the other hand, other travel agencies might specialize in luxury cruises or beach vacations with high-end amenities and personalized services.

2) Moreover, some travel agencies focus on specific demographic groups such as solo travelers or seniors. They offer tailored packages that cater to their unique needs and preferences, such as single rooms, special dietary requirements, mobility assistance, and more.
For example, AdventureWomen is a US-based travel agency that specializes in organizing women-only adventure trips worldwide. The company's offerings include hiking tours in Jordan, cycling tours in Japan, and wildlife safaris in Tanzania. Their packages are designed for active women over 30 who enjoy outdoor adventures while forming close bonds with like-minded travelers. He Travel is a tour company which specializes in gay travel tours and gay adventure travel today and for the last 40 years.

Working with a specialized travel agency has several advantages. Firstly, they have extensive knowledge and experience in creating customized itineraries that align with your interests and budget. Secondly, they can provide insider knowledge on lesser-known destinations, hidden gems, and off-the-beaten-track activities that ordinary tourists might miss out on.

3) Thirdly, specialized travel agencies often partner with local operators and guides who have intimate knowledge of the destination's culture and traditions. This ensures an authentic experience that goes beyond standard tourist attractions and shows you different perspectives on the place you visit.

However, there are also some downsides to working with a specialized travel agency. For one thing, their packages may be more expensive than generalist agencies since they target niche customers willing to pay a premium for unique experiences. Additionally, their itineraries may have less flexibility since they are designed to cater to specific activities or routes.

Tips on Choosing the Right Travel Agency
As previously mentioned, choosing the right travel agency requires careful consideration of several factors such as reputation, services, and specialization. To help you navigate this process, here are some key tips to keep in mind:

1. Check customer reviews: One of the easiest ways to gauge a travel agency's reliability and reputation is by checking their reviews online. Look for feedback from previous customers on platforms like Yelp, TripAdvisor, and Google to see what their experience was like and whether they would recommend the agency.

2. Evaluate their range of services: Different travel agencies offer different types of services such as flight booking, hotel reservations, transportation arrangements, tour packages, and visa applications. Identify the services that matter most to you and check whether the agency has a wide enough range to meet your needs.

3. Compare prices: While budget shouldn't be the only factor in choosing a travel agency, it's important to compare prices across multiple providers. This will give you an idea of what's reasonable for your preferred itinerary and service level.

4. Assess their communication skills: A good travel agency should be responsive and communicative throughout the planning and trip phases. They should answer your queries promptly and clearly, provide updates on any changes or delays, and make sure you feel supported throughout your journey.

5. Consider their specialization: As we discussed earlier, some travel agencies specialize in certain types of trips or destinations. If you have particular interests or preferences, look for agencies that have expertise in those areas and ask them about their past experiences arranging similar trips.

6. Ask about contingency plans: Given the recent disruptions caused by pandemics and natural disasters, it's vital to ask your travel agency about their contingency plans in case of any unforeseen circumstances. Make sure you know what to do in the event of a flight delay, itinerary change, or emergency situation.

Of course, there is no surefire way to guarantee a perfect trip every time, even with the best travel agencies. Some factors like weather conditions, currency fluctuations, or political instability can influence your journey and are beyond anyone's control. However, if you follow these tips and work with a trusted and reputable agency, you can minimize the risks and maximize the joys of traveling.

Reviews and Recommendations
One of the most important aspects to consider when choosing a travel agency is the experience of past customers. One of the best ways to gauge this is through customer reviews and recommendations. These testimonials provide insight into the quality of a travel agency's services and can help you make an informed decision.
GET A CUSTOM QUOTE

Anecdotal evidence can be very useful when researching travel agencies. Reading about other individuals' personal experiences with the company can give you an idea of what to expect if you decide to work with them. For example, reviews that mention excellent customer service or smooth booking processes can be an indication of a reliable agency that values its clients.
However, it is important to keep in mind that not all reviews are created equal. Some may be fake, so it's important to read a range of reviews from different sources in order to get a well-rounded perspective. It's also helpful to look for reviews that are specific to your travel plans, such as those from individuals who booked a similar trip or had a similar budget. Unfortunately, some travel agencies do pay for fake Google reviews. Seven Seas Travel has never and will never pay for fake reviews.

When reviewing recommendations, pay close attention to how the agency handled any issues or complications that arose during the customer's trip. Look for testimonials that mention timely resolutions or proactive communication from the agency- these are good indicators of a trustworthy and reliable travel agent.
In addition, social media sites like Facebook or Twitter can serve as platforms for people post their opinions on companies they've dealt with in the past including travel agencies. This reliable information can influence your decision-making process since you'll have access to vast networks of loyal customers and readers who offer insights about typical travelling experiences and recommend top-notch agencies.

However, it's essential to recognize that some online reviewers may deceive others by misrepresenting their experiences or even by pretending to be real customers in order to manipulate online ratings negatively or positively. In this regard, it pays to take extra caution when relying too much on the reviews you are reading online to avoid being swayed by biased reviews. In some cases, a negative online review is based upon a past customer who demanded services which were not part of the original travel package.

Considering everything, it's important to approach customer reviews and recommendations with a critical eye so that you can make an informed decision based on the most reliable information available.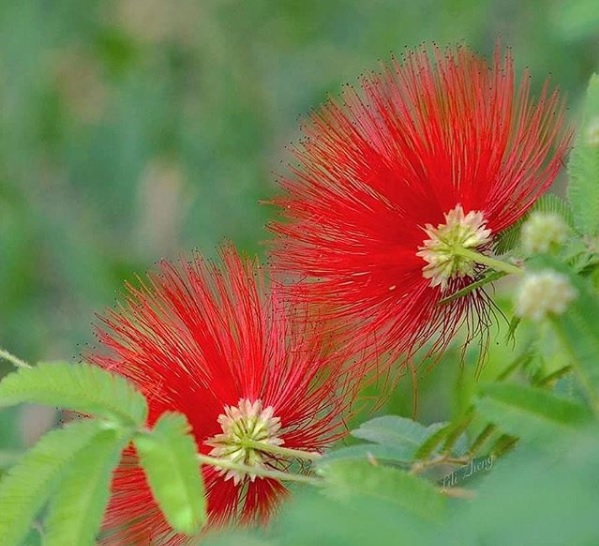 Comparing Services and Prices
Another crucial aspect to consider when choosing a travel agency is the range of services they offer and their pricing structures. Your budget and travel requirements will play a role in determining which agency is right for you, so it is important to compare different options before making a final decision.

When comparing services, consider if the agency specializes in any particular type of travel or destination. Some agencies may cater specifically to luxury travelers, while others may focus on adventure or cultural experiences. It's important to choose an agency that aligns with your interests and travel goals in order to ensure the best possible experience.

When considering pricing, take into account any hidden fees or charges that may not be included in initial quotes. Some agencies may advertise low prices in order to attract customers but then add on extra costs for things like transportation or activities. Make sure to read through any contracts or agreements carefully in order to avoid surprises when it comes time to pay.

It can be helpful to ask for quotes from multiple agencies in order to compare pricing and services offered. This will give you a better idea of what is available within your budget and help you find the best agency for your individual needs.

Choosing your travel agency is similar to choosing any other service provider--like picking out a tailor, choosing which dentist you want, or deciding which personal trainer is right for you. You want an experienced professional who can provide quality service within your budget - someone who understands what you're looking for in terms of results and commits themselves in delivering them.

For instance, If your trip requires multiple modes of transportation (like flights or train rides), you will need an agency that has significant experience in catering for these matters. This way, you can ensure that all your travel arrangements are professionally handled and that there will be no hiccups along the way.

By taking into account both services offered and pricing structures, you can compare different travel agencies to find the one that is best suited for your individual needs.

Top Online and Non Online Travel Agencies to Consider
When it comes to planning your next vacation, choosing the right travel agency can make all the difference in the world. With so many options out there, it can be overwhelming to decide which one to go with. To help narrow down your choices, here are some of the top online travel agencies to consider.

1) Booking.com is a household name when it comes to online travel agencies. The platform offers over 28 million listings worldwide that range from hotels and apartments to resorts and villas. But what really sets Booking.com apart is their "Genius" rewards program. By signing up for this program, customers can receive discounts on select properties as well as free breakfast and room upgrades. Additionally, Booking.com has a user-friendly app that makes booking and managing reservations a breeze.
GET A CUSTOM QUOTE

2) Expedia is another well-known online travel agency that offers services for flights, hotels, car rentals, and activities. What sets Expedia apart is its loyalty program called Expedia Rewards. Members of this program can earn points on every booking that can be used towards hotel stays or savings on flights. Expedia also has a Price Match Guarantee so customers can feel confident they are getting the best deal.
While online travel agencies may offer convenience and a wide variety of options, working with a smaller boutique agency can offer a more personalized experience. For those looking for a more personalized touch, consider using a local travel agency like Seven Seas Travel. Seven Seas Travel works with hundreds of travel companies around the world to create customized itineraries for clients. Seven Seas Travel advisors have extensive knowledge of specific destinations and can provide insider access to experiences not available to the general public. Their team of advisors boasts an average of 55 years in the industry and they offer exclusive VIP amenities such as room upgrades, spa credits, and private tours. While their services may come at a higher price tag, the added value and personal touch may be worth it for some travelers.
As you can see, there are a variety of travel agencies to choose from depending on your needs and budget. But what if you have a specific type of vacation in mind? That's where niche travel agencies come in.

Niche Travel Agencies and Industry Leaders
Niche travel agencies specialize in specific types of travel such as adventure travel, luxury cruises, or volunteer vacations. These agencies tend to have a smaller client base but are highly knowledgeable about their specific niches. Here are some industry leaders to consider for different types of travel:
1) For adventure travel, consider using REI Adventures. This outdoor gear company offers guided trips for hiking, biking, kayaking, and more in locations around the world. Their trips range from easy to strenuous difficulty levels so there is something for everyone. REI Adventures also has a commitment to sustainability and works with local communities to ensure responsible tourism practices.

2) If you're looking for a luxurious cruise experience, try working with Seabourn. This luxury cruise line offers small-ship sailings with all-inclusive amenities such as fine dining, premium cocktails, and onboard activities like yoga and cooking classes. Seabourn also has partnerships with UNESCO World Heritage sites for exclusive access during port visits.

Think of niche travel agencies like boutique stores that offer unique items you can't find anywhere else. For example, Elevate Destinations is a sustainable travel agency that caters to those looking for eco-friendly accommodations and experiences around the world. They also donate 5% of their profits to grassroots organizations dedicated to poverty alleviation and conservation efforts.

3) Another niche agency to consider is Damesly, a travel company that specializes in women-only small group tours. Their itineraries focus on creative activities such as photography, writing, and art and are led by experienced female artists. Damesly also partners with local businesses to support women-owned enterprises.

While working with a niche travel agency may limit your options for destinations or types of travel, it can offer a more tailored and unique experience. It is important to consider all options when choosing the right travel agency for your needs and budget.

Benefits of Working with a Travel Agency
With the growth of online booking platforms and DIY travel planning, some may question the need for travel agencies in today's day and age. However, there are still many advantages to working with a reputable and experienced travel agency when planning your next vacation.

One of the most significant benefits of working with a travel agency is the personalized service and attention to detail that you receive. A good travel agent will take the time to get to know you and your travel preferences, creating a tailored itinerary that meets all your needs and desires. Whether it's finding the perfect beachfront resort or booking a dinner reservation at a top-rated restaurant, a skilled travel agent can take care of all the little details, leaving you free to relax and enjoy your vacation.

Another undeniable benefit of working with a travel agency is their insider knowledge and expertise. With years of experience in the industry, many agents have personal connections with hotels, tour operators, and local guides around the world. This means they can often get you access to exclusive deals, upgrades, and experiences that you couldn't access on your own. Additionally, if any issues or unexpected changes arise during your trip, a travel agent is just a phone call away and can help with everything from rebooking flights to finding alternative accommodations.

Some may argue that booking through an OTA allows for greater flexibility and control over your itinerary. However, it's worth noting that working with a travel agency doesn't mean losing control over your trip. On the contrary, many agencies offer customizable packages that allow you to pick and choose which aspects of your trip you want them to handle versus what you prefer to arrange yourself. This way, you can have as much or as little input in the planning process as you like.

Think of it this way: booking through an OTA is like ordering takeout from a restaurant, while working with a travel agency is more like having a private chef create a bespoke menu just for you. Both have their pros and cons, but there's no denying that the latter option offers a higher level of quality, personalization, and care.
GET A CUSTOM QUOTE

Finally, using a travel agency can also save you time and reduce stress. Planning a trip can be overwhelming, especially if you're not familiar with the destination or have a complex itinerary. A travel agent can do all the research and legwork for you, presenting you with options that fit your budget and preferences. They can also manage all the logistics, from booking flights to arranging transportation and tours, so you don't have to worry about anything falling through the cracks.

In summary, while there are certainly advantages to booking travel online or DIY, using a travel agency offers numerous benefits that shouldn't be overlooked. Whether it's personalized service, insider knowledge, time savings, or stress reduction, working with a reputable agency can make your next vacation not only more enjoyable but also more memorable and rewarding.

Commonly Asked Questions
What are the advantages of using a travel agency instead of booking directly with airlines/hotels/etc.?
Using a travel agency for your next vacation has numerous advantages over booking directly with airlines, hotels, and other providers.
1) Firstly, travel agencies offer personalized guidance from experienced professionals who can help you select the best destinations, accommodations and activities based on your budget and preferences. This saves you time and ensures that you don't end up making costly mistakes.

2) Secondly, travel agencies can offer exclusive deals and packages that are not available to individual customers. According to a survey conducted by the American Society of Travel Agents (ASTA), travelers can save an average of $452 per trip by booking through a travel agent instead of on their own. This includes savings on airfare, hotel rates, car rentals, and activities.

3) Additionally, travel agencies provide 24/7 support so you can get assistance at any time in case of emergencies or unexpected changes in your itinerary. In today's uncertain world, having someone to turn to for assistance when things go wrong can be invaluable.

4) Furthermore, booking through a travel agency is often more secure than booking directly with providers as they tend to have more rigorous screening processes and insurance coverage. Most reputable travel agencies also operate within ethical guidelines put forth by industry associations like ASTA.

In summary, using a travel agency comes with many advantages including expert guidance, cost savings, 24/7 support, enhanced security, and ethical operations. So why not take the stress out of planning your next vacation by contacting a trusted travel agency today?
What criteria should be used to determine the "best" travel agency?
Choosing the right travel agency can make or break your vacation. So, what criteria should we use to determine the "best" travel agency?

1) Firstly, look for an agency with experience and credibility. A good way to do this is by considering their affiliations with reputed organizations such as the American Society of Travel Agents (ASTA) or the International Air Transport Association (IATA). According to a survey conducted by ASTA, agencies that are members of their association had higher satisfaction ratings from clients.

2) Secondly, a great travel agency will offer personalized services and customization options according to your budget and preferences. This might include tailored packages for families, couples, or solo travelers. A study conducted by Phocuswright found that 72% of consumers prefer personalized recommendations when planning their vacations, indicating its importance in selecting a top-tier travel agency.

3) Thirdly, take a look at reviews and testimonials from previous customers online. Social media websites like Yelp and TripAdvisor offer valuable insight into customer experiences with different agencies. In addition, consider the range of services offered including booking flights, accommodations, and activities.

4) Lastly, transparency is key in determining the best travel agency. Verify whether they have any hidden fees or clauses that may come up later unexpectedly. The most reliable agencies are transparent about all costs and go above and beyond in ensuring customer satisfaction.

In conclusion, when selecting a travel agency look for experience and affiliations, personalize service offerings, positive customer reviews, transparent pricing structures, and a diverse range of services. By following these factors holistically, you increase your chances of selecting the best partner for your next vacation!

Are there specific travel needs or preferences that certain travel agencies cater to better than others?
Yes, there are definitely travel needs and preferences that certain travel agencies cater to better than others. With the increasing popularity of niche travel, many agencies have specialized in catering to specific interests, demographics, and styles of travel.

For example, adventure travelers might prefer working with an agency that specializes in outdoor excursions like hiking or rock climbing. Similarly, luxury travelers might seek out agencies that specialize in high-end accommodations and experiences. There are also agencies focused on sustainable tourism, LGBTQ+ travel, and solo travelers.

According to a report by Skift Research, over 60% of affluent travelers prefer to work with a specialist agency rather than a generalist agency. This is because specialized agencies often have greater expertise, more personalized service, and unique access to exclusive experiences.

Therefore, when looking for a travel agency for your next vacation, it's important to consider your specific needs and preferences. Look for agencies that specialize in the type of travel you're interested in, and read reviews from other travelers who have used their services. By choosing the right agency, you can ensure a more enjoyable and fulfilling travel experience.
What are some tips for finding the best deals and packages with a travel agency?
When it comes to finding the best travel agency for your next vacation, you want someone who can offer you great deals and packages that fit your budget. Here are some tips to help you find the right agency:

1. Do Your Research: Before settling on an agency, it's important to do your research and compare prices from different agencies. Use online travel sites like Expedia and Kayak to get an idea of what the prices are like.

2. Check reviews: Look up customer reviews of the agency you're considering. This can give you a good idea of their level of service, responsiveness, and trustworthiness.

3. Be flexible: When planning for your trip, be flexible with your dates and destination. Traveling during off-peak season or choosing less popular destinations will give you better deals.

4. Look for Discounts: Many travel agencies offer discounts and promotional deals for various reasons such as group bookings, frequent traveler programs or special offers on credit cards.

According to a study by American Express , "72% of people believe that travel agents provide added value when booking travel." A trusted and reliable travel agent can save you both time and money while creating a memorable travel experience.

In conclusion, finding the best deal is not just about choosing the right place to go, it's also about selecting the right agent who can help guide you towards opportunities that match your interests while saving time organizing transportation, accommodations, activities and tours at a reasonable cost.

How has the Pandemic affected the role and services provided by travel agencies?
The Pandemic has undoubtedly had a massive impact on the travel industry, including travel agencies. With borders closing, airlines canceling flights, and travelers hesitant to plan trips, the role and services provided by travel agencies have drastically changed.

In response to the global crisis, travel agencies have shifted their focus from booking far-off destinations to helping clients navigate cancellations, refunds, and rescheduling. Many agencies have implemented flexible booking policies and offer advice on travel insurance options to make trip planning less risky for clients.

According to a survey conducted by the American Society of Travel Advisors (ASTA), 93% of travel advisors had clients who canceled or postponed trips due to COVID-19 in February 2021. Additionally, 63% reported having more than half their bookings impacted by the pandemic last year.

Despite the challenges brought on by the pandemic, travel agencies are still needed now more than ever. Many travelers are looking for expert guidance on where and how to safely travel during these uncertain times. Additionally, with constantly changing regulations and requirements for international travel, having a knowledgeable agent can be invaluable.

In conclusion, while the pandemic has certainly changed the role and services provided by travel agencies, they remain an essential resource for travelers looking for smooth and secure trip planning during these challenging times.
Other Articles of Interest
For other travel agency articles of interest, please check out some of our other articles:
Travel Agency Near Me Open Now
International Travel Agency Near Me