Things To Do in Oahu | Island of Oahu, Hawaii

Click to Call
The tropical Hawaiian paradise of Oahu is the perfect place for relaxing, but if sitting around taking it easy isn't your kind of a holiday, there are lots of things to do in Oahu. Our guide will show some of the must-see attractions such as Waikiki Beach, Shark's Cove, Surf spots, and much more.
Plus, we will be showing you some of the best food on the island, something not to be missed on this tropical paradise. From calming beaches to activities for travelers who like a little more action on vacation, there is something for everyone in Oahu, Hawaii.
Things To Do in Oahu, Hawaii
With so many things to do in Oahu, it can sometimes be hard for visitors to know where to start. For us, the beaches are always a good place to start, with no better than Waikiki beach.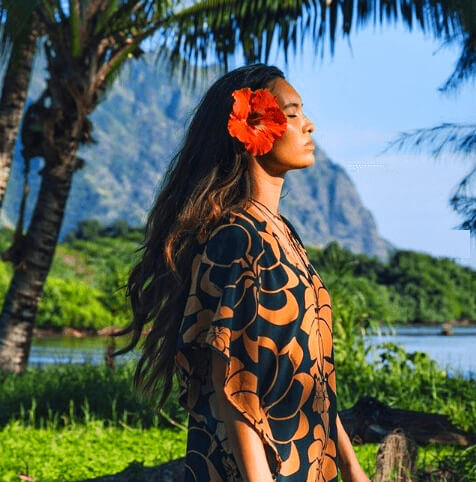 Waikiki Beach
Waikiki beach is the most famous beach in all of Oahu, but this makes it the most convenient with hotel rooms only a few blocks from the water if they're not directly on the water that is. Beautiful mountainous backdrops fall across the sealine, with Mount Leahi seen on the horizon. The waters are calm, making it the perfect place for a surfing lesson, no matter your age.
Kailua Town
The windward side town of Kailua in Oahu is surrounded by some of the best restaurants around, along with local breweries you can enjoy some local beer. Hike, Swim, and take endless tours; this once-sleepy neighborhood is now bustling with life.
In Kailua Town sits the breathtaking Lanikai Beach. This beach isn't just on the list of best beaches in Hawaii but can be found frequently on the world's best beach lists. A place where residents will enjoy visiting alongside tourists showing that this beach is truly something special.
For things to do in Oahu, Lanika Beach offers more activities than any other beach on the island, along with the stunning backdrop of the Mokalua Islands. Sea turtles are common to the area, so nature lovers, this is a beach for you!
Polynesian Cultural Center
Known as the Disney World experience of Hawaii, a Polynesian Cultural Center trip is not one to be missed. Located in the small town of Laie in the North Shore, there are endless experiences to explore.
You will be entertained by shows and activities throughout the day, with the Grand Hawaiian Luau shown at the beginning of the evening. To finish things off, enjoy a production of the 'Breath of Life, ' something that should not be missed.
With so many things to see and do, you will need a few days to really take in everything that there is to offer. Not to worry, your ticket lasts 3 days, giving you more than enough time to take in everything there is to be seen.
Hanauma Bay
If you're looking for things to do in Oahu, Hawaii, Hanauma Bay Nature Preserve should be on your tour list. With some of the best snorkeling experiences available and activities for the thrill-seeker in you, there's something for everyone in Hanauma Bay.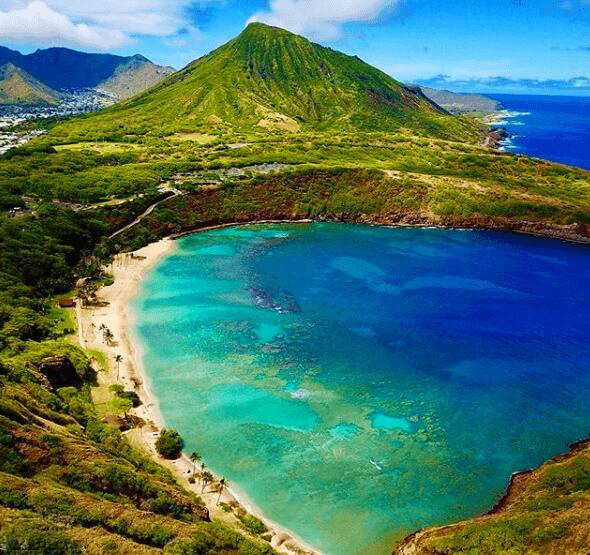 Botanical Gardens
For a chance to see tropical plants found nowhere else in the world, there are beautiful botanical gardens that can be found across Oahu island. A must-see for nature lovers is the Waimea valley; this walking trial stumbles across a mix of cultural sites and tropical plants. If all that walking gets a little hard work, you can cool off and enjoy a dip at the waterfall close by.
Another botanical garden you must check out is the Hoomaluhia Botanical Garden. Over 400 acres, it is home to plants from the Americas, Polynesia, and Asia. If this doesn't take your fancy, you can check out the local Hawaiian plants at the Wahiawa Botanical Garden located a stone's throw away at the Dole Plantation.
For lovers of Japanese flowers, the Byodo-In Temple is a must-see attraction. This Japanese temple is a replica surrounded by these beautiful Japanese-styled gardens flourishing with plants from the country.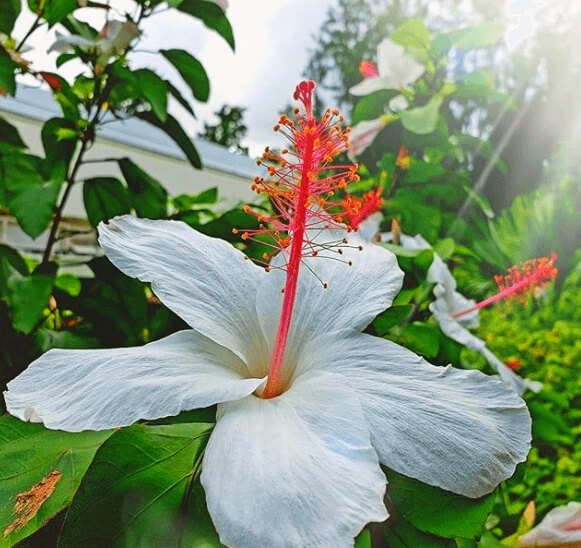 North Shore
North Shore, Oahu, is known for its professional surfer scene with its picture-perfect waves crashing along the shore. Outside of the surfer lifestyle North Shore also offers the best country living in the area with lots of shops to be enjoyed in the historic town of Haleiwa.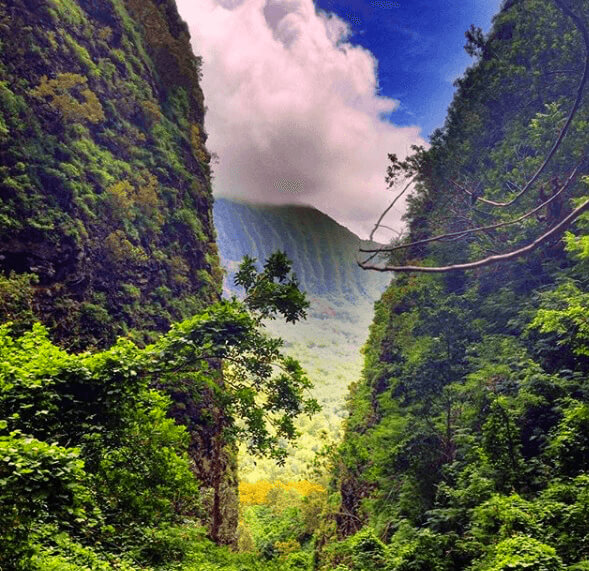 Enjoy hiking trails, ocean views, or maybe take surf lessons; you can see and experience a range of things on the North Shore. If you've had too much sand beach time, a waterfall hike can be another great way to cool off from the blistering sun.
FAQs
What is the best beach to visit in Hawaii?
The most popular beach in Hawaii is Waikiki beach. Popularity brings many crowds but is sure not to be missed. If you're looking for a little more seclusion, a great beach to visit is the Waimanalo beach. Here you can still enjoy snorkeling and surfing activities, but gardens give a break from the sand for a more peaceful experience.
Is it best to visit Oahu with a tour group?
Tours of Oahu are a great way to see all the local landmarks and get more information on the history around you. For a more expansive sight of the entire island, why not try the amazing helicopter tour to provide views of all Oahu.
TV show lovers will enjoy visiting Jurassic valley, the set where Jurassic Park was filmed, along with other sets such as Pearl Harbor and the hit television show Hawaii Five-0.
When is the whale season in Hawaii?
The best time to see whales in Hawaii is between November and April. These few months are known as whale season by the people of Hawaii due to the many humpback whales that make their annual trip to these waters.
What is the best food to eat in Oahu, Hawaii?
Oahu, Hawaii, in recent years, has become known for its modern fusion food, blending different cultural tastes into one delicious dish.
If you're looking for something a little more traditional, there are a few dishes to be tried, such as Poi. Poi is a paste made from the Taro root. This root has been steamed and pounded into a shape, and water is then added making a sticky pudding-like texture—a unique taste but worth a taste.
MORE PLACES TO GO ON VACATION
Caribbean and Mexico Destinations
Antigua and Barbuda
Aruba
Bahamas
Barbados
Belize
Bermuda
Bonaire
Cabo San Lucas
Cancun Mexico
Cayman Islands
Costa Rica
Curacao
Dominican Republic
Grenada
Jamaica
Puerto Rico
Puerto Vallarta
St Kitts and Nevis
St Lucia
St Martin
St Thomas Virgin Islands
Turks and Caicos Islands

Pacific Island Destinations
Australia
Bali
Big Island Hawaii
Bora Bora
Fiji
Kauai
Maui
Moorea
New Zealand
Oahu
Tahiti Village
Places to Go on Vacation