Island of Moorea

Click to Call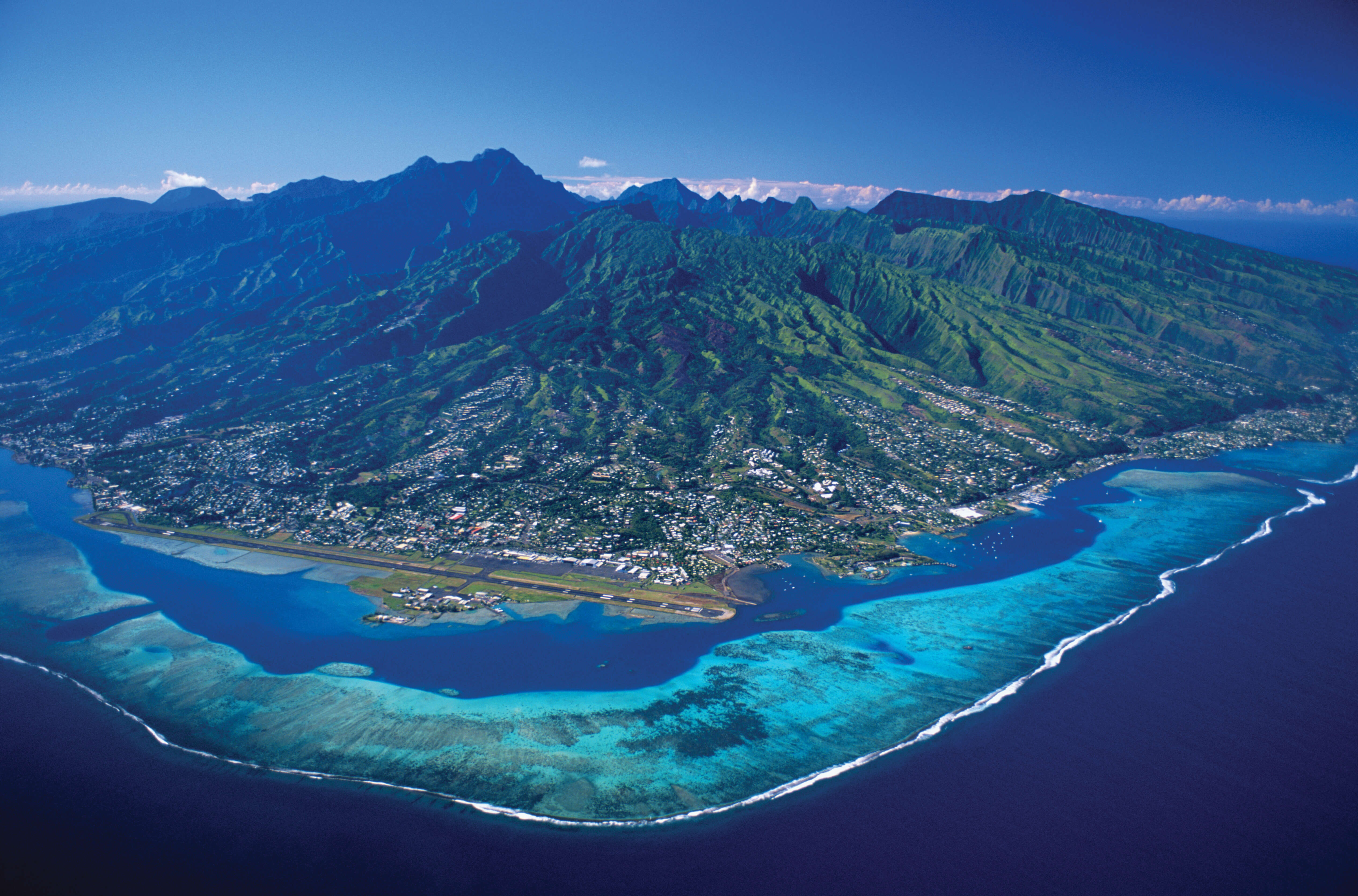 Does the sound of crisp blue water, relaxing on the beach, and incredible cuisine sound like a good idea?
Then you're in luck! The Island of Moorea may be your next fantastic vacation destination.
We've explored everything you need to know before booking your trip to give you a good idea of what to look forward to.
But enough introductions, see why this island getaway is so popular.
Where Is Moorea?
Moorea is part of the Windward Islands in French Polynesia. It is also part of the Society Islands and sits only ten nautical miles from Tahiti.
You'll need to pass through Papeete, Tahiti, to get to Moorea, but there are flights and ferries to get you there.
Moorea is only ten miles across and has two bays on the North and one on the West (ʻŌpūnohu Bay). In the North lies Cook's Bay, a popular anchor point for passing ships.
Fun Things to Do in Moorea
Let's look at some fantastic things to do during your stay on the Island of Moorea.
Head to the Beach
There are loads of beaches to visit on Moorea. The most popular is Temae Beach, a private beach at the Sofitel Kia Ora Moorea Beach Resort. It offers incredibly blue water and is a brilliant place for snorkeling and swimming.
Tipaniers Beach is where you'll find the locals. It has a beach bar where you can relax while you wait out any erratic weather and a shallow reef that is perfect for snorkeling beginners.
Lastly, Tiahura Beach, located near Les Tipaniers, is a small piece of paradise waiting to be enjoyed. It is situated within a park, so there are showers and bathrooms.
Under the Sea… Snorkeling and Diving Tours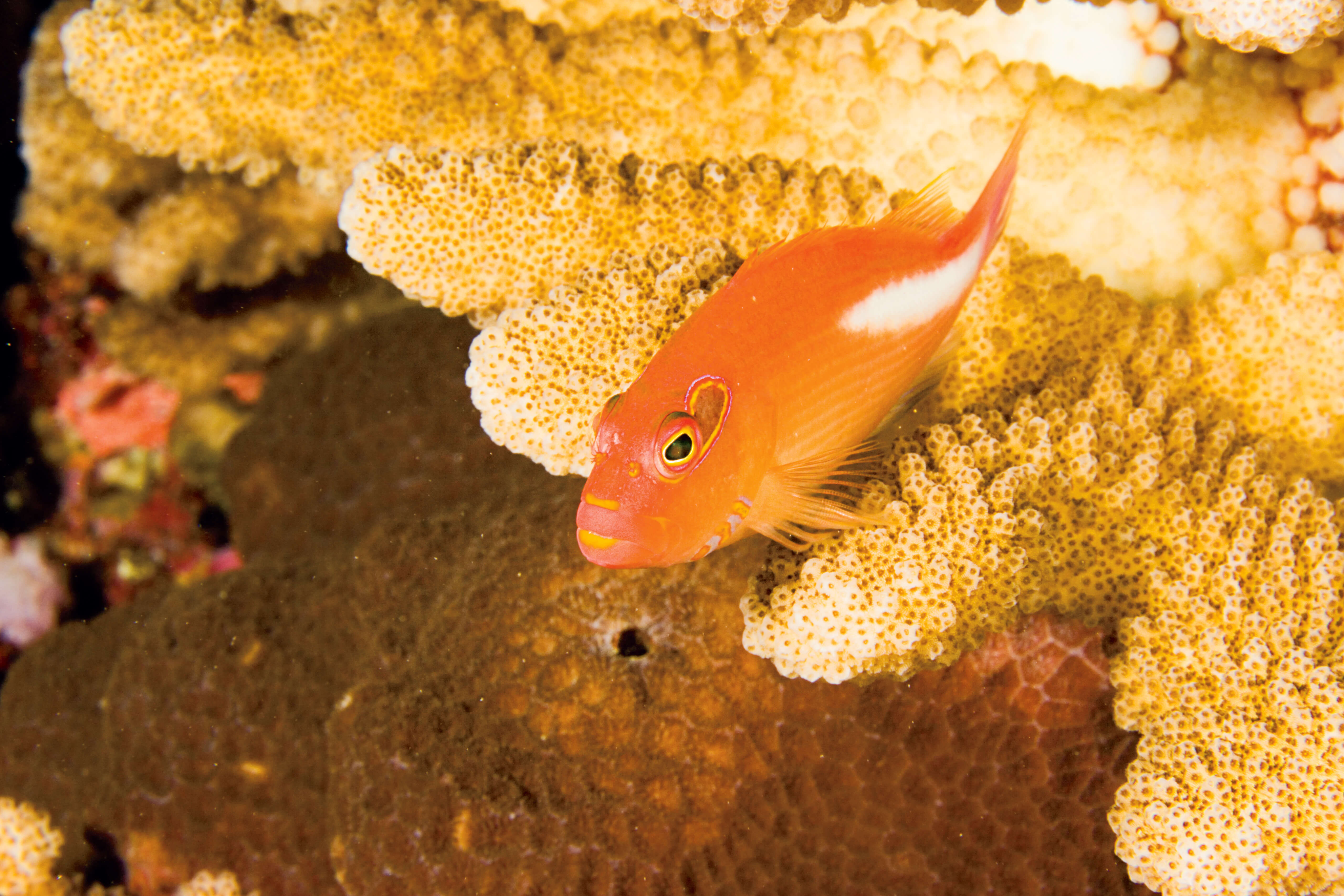 If you're into adventure, we highly recommend you check out the fantastic underwater tours on the Island.
You can snorkel among the stunning coral gardens or go scuba diving into the Pacific Ocean to witness some local sea life.
If you're unsure where to start looking, your best bet is the tour desk at your accommodation; they will help you find the best package based on your needs.
Jetski Adventures
One of the best ways to see the Island is from the comfort of a Jetski. You can zip around from place to place, which is super fun for adrenaline junkies.
But if you're into slower-paced activities, you can still enjoy these Jetski tours just as much. You can see the bottom of the ocean bed, including all the reefs and ocean life.
The tour guides will show you where to get the best view of what Moorea offers. P.S. This includes visiting whales and sharks.
Set Sail… the Ocean Is Waiting
A boat or yacht will be your best bet for all-day tours of the Island. You can kick back and relax while the tour guides take you to all the best spots.
You can find different tours depending on what you want to see, but popular options include sundowners and diving excursions.
Plus, if you're in Moorea between July and November, gear up to marvel at the humpback whales, dolphins, and sharks.
Get Your Hike On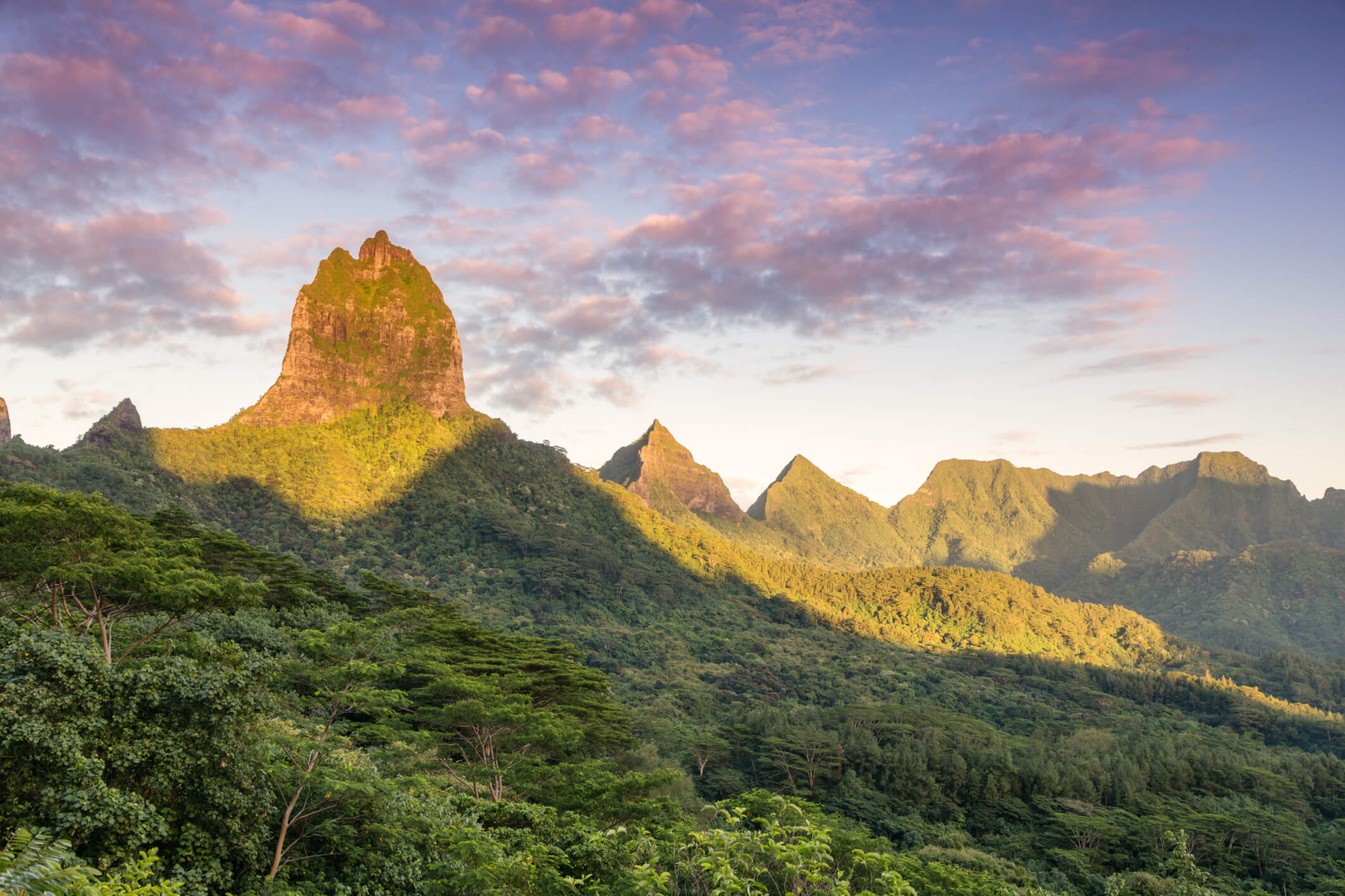 Magic Mountain is one of the most visited sites on Moorea Island. It is a pretty easy hike that takes you to magnificent views of the surrounding lagoon and Opunohu Bay.
It only takes about an hour, with a distance of just over two miles. It is a once-in-a-lifetime opportunity for you to see the Island differently.
Take in the Local Culture
The Tiki Village is an absolute must when visiting the Island of Moorea. It offers you the chance to see how traditions influence the Tahitian people.
You'll get to try traditional food and watch dancers, singers, and artists share their gifts with visitors from all over the globe.
Expect to see fire dancers light up the sky and drumming that gets you into the island vibe.
Where to Stay In Moorea
Let's explore the best places to stay on the Island.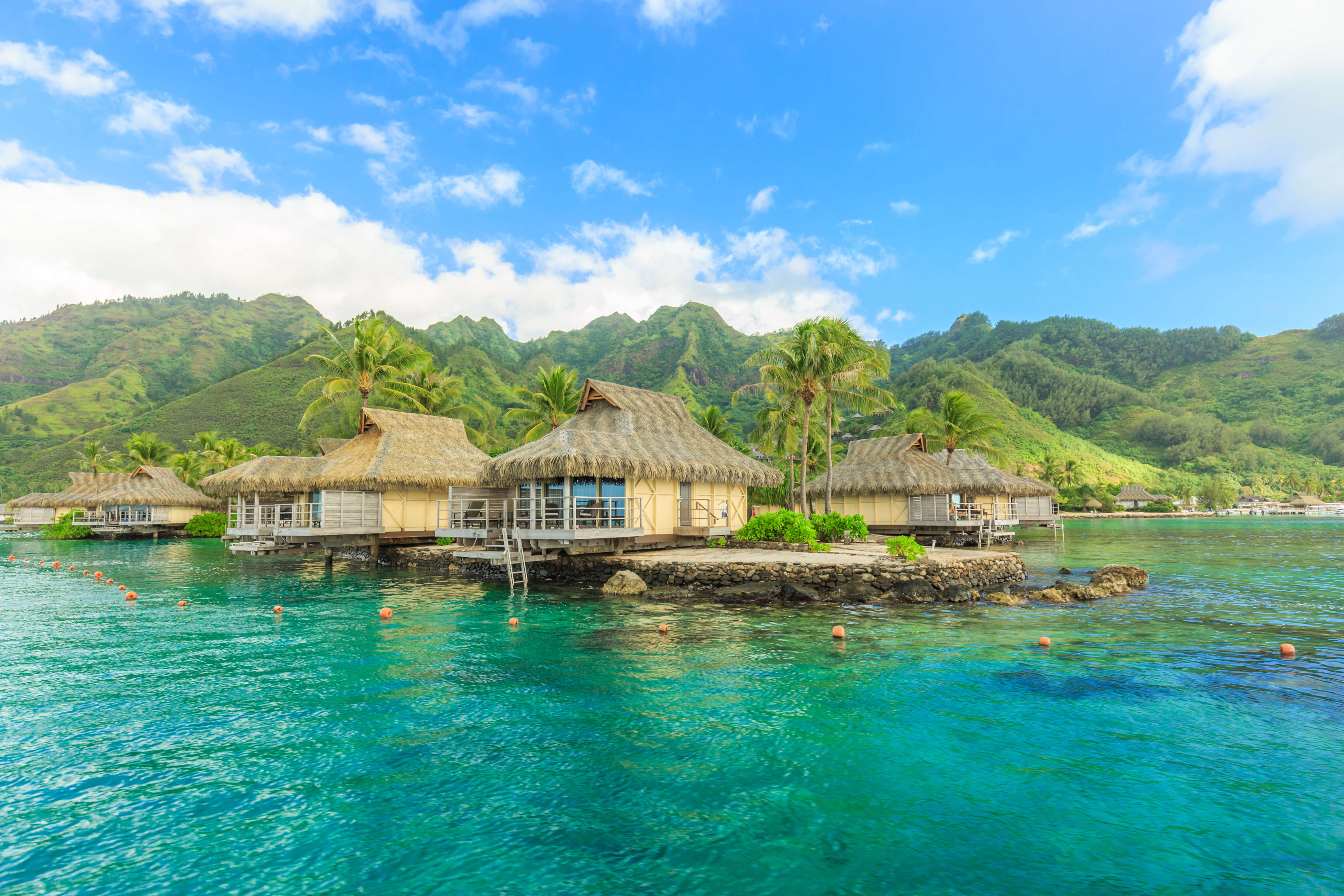 Hilton Moorea Lagoon Resort & Spa
Situated in Papetoai, Moorea, The Hilton Moorea is an eco-friendly hotel resort that offers amazing amenities and activities.
You can enjoy a day of treatments at the Spa Holton Moorea and finish it off with a dip in the swimming pool, or if adventure is in your blood, then the resort can organize amazing trips, including diving and 4x4 tours.
If you want to stay at the resort during the day, then why not enjoy the all-inclusive fitness center after you've eaten some delectable local cuisine at the breakfast buffet?
There are multiple restaurants, with one hanging over the stunningly clear Pacific Ocean. If you're into the sweet stuff, then great news! There is a creperie with different crepe options on the menu.
Accommodation at the Hilton Moorea is stunning, with options like overwater bungalows, garden suites, and garden bungalows, each with air conditioning to help cool down after a long day.
Plus, some accommodation options have a private pool; that's a way to cool off.
Sofitel Kia Ora Moorea Beach Resort
The Sofitel Moorea is located on the Eastern side of Moorea (Teavaro) and sits on the longest white sand beach on the Island, Temae. The crystal blue ocean on this private beach is a protected marine area, so there are plenty of opportunities to see the local ocean life.
Property amenities at Sofitel Kia Ora Moorea are extensive, with overwater bungalows being the most popular option for accommodation. An overwater bungalow allows you to feel and hear the ocean as you fall asleep.
There are multiple dining options with a beach bar, outdoor terrace dining, and two famous restaurants that boast fantastic panoramic views. Whatever your preference, you can enjoy a relaxing drink with your feet in the sand or dress up for a romantic dinner.
Sofitel Moorea has it all if you're soaking up the sun on sun loungers or want a day at the full-service spa.
Food and Drinks…Did Someone Say Beach Bar?
Moorea has some of the most delicious cuisines in French Polynesia. You'll have the chance to experience traditional foods you won't find anywhere else.
Food-wise, you can expect freshly caught seafood, stunning meat dishes, and local fruits and vegetables.
Some must-try restaurants include:
K restaurant (intimate and romantic setting under a cathedral ceiling)

Holy Steak House (a meat lover's dream)

Restaurant Te Honu Iti (laid back with gliding rays swimming under your feet as you eat)
But the food is just half of it. Moorea Island has some unique drinks that can't be beat. The cocktails are fresh, with some fruit coming straight from the Island.
You can't go wrong with a beach or poolside bar for a laid-back feel. Is there a better combo than sand, surf, and a solid drink? We don't think so.
Getting to Moorea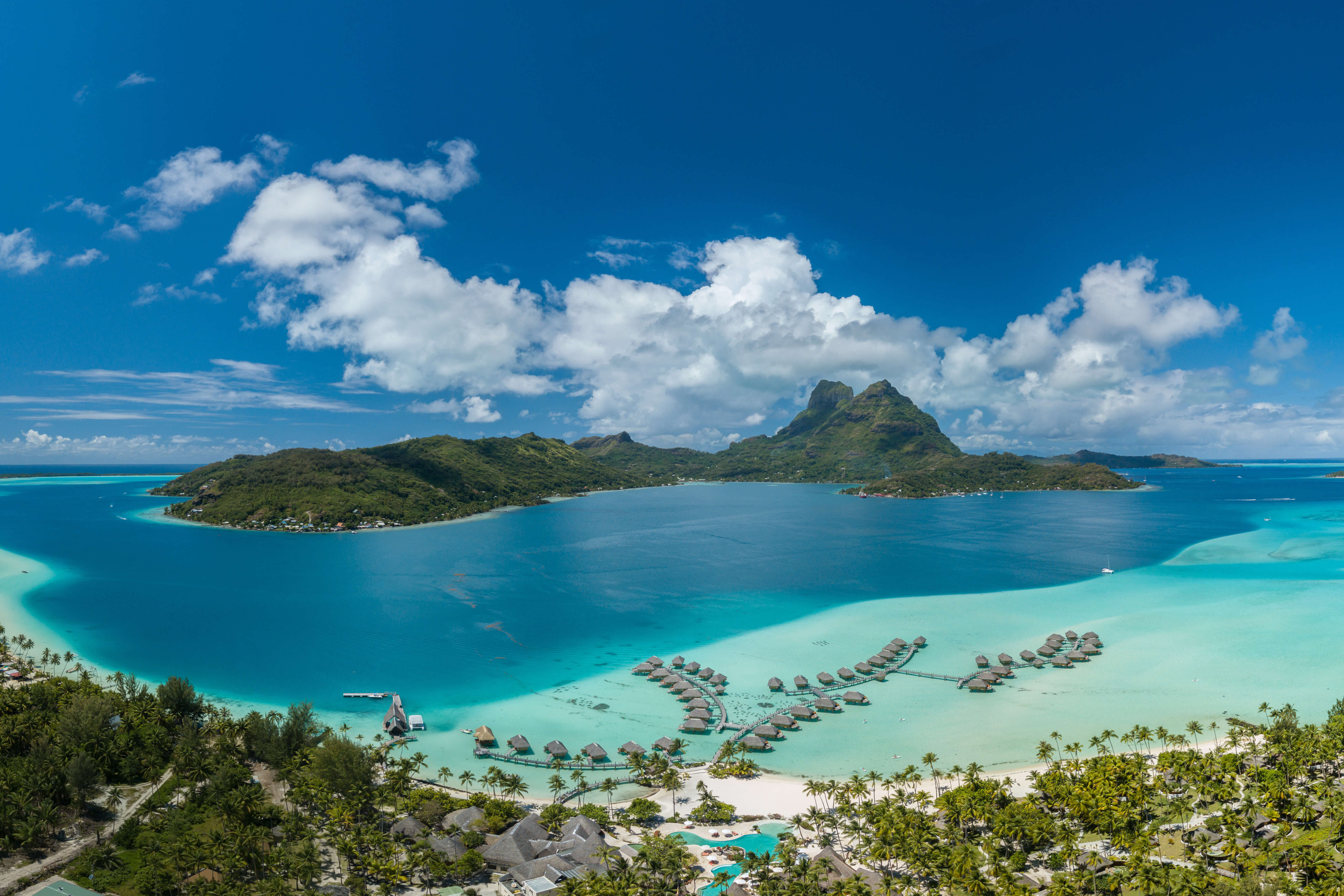 Once you've reached Papeete, Tahiti, it's just a quick ferry or flight to Moorea. These options leave daily and won't set you back a considerable amount.
Just be sure to check your flight schedules and ask your travel agent about transfers and other travel essentials.
FAQ
How to get to Moorea Island?
Luckily, Moorea isn't far from Papeete, which is where you'll be landing from anywhere international. You can take a 15-minute flight directly to Moorea or take a ferry which takes around one hour.
Is Moorea Island worth visiting?
Absolutely! Moorea Island is secluded and small, allowing you to have a memorable and private vacation while enjoying all the island activities on land or sea.
Where is Moorea Island located?
Moorea Island forms part of the Windward Islands in French Polynesia. It is also part of the Society Islands and sits only ten nautical miles from Tahiti.
Sources:
Final Thoughts
Moorea is the perfect destination for those wanting an island getaway in one of the most secluded and beautiful places on earth.
You can enjoy just about every ocean and land activity on this small Island, making it much more personal and memorable than going to a great big resort on a massive island.
Moorea Island is a perfect choice if your next trip is about relaxation, good food, and adventure.

https://www.sofitel-moorea-kiaora.com/
https://www.tahiti.com/island/moorea
https://en.wikipedia.org/wiki/Mo%27orea#Geography
https://en.wikipedia.org/wiki/Cook%27s_Bay_(Moorea)
https://www.hilton.com/en/hotels/pptmlhh-hilton-moorea-lagoon-resort-and-spa/
https://www.tahiti-rando.fr/rando-moorea-montagne-magique-en.php
https://www.thetravel.com/things-to-do-in-moorea/
https://explorenowornever.com/island-vibes-what-to-do-on-moorea/
https://www.tripadvisor.com/Attractions-g309685-Activities-Moorea_Society_Islands.html
https://www.afar.com/travel-tips/the-best-restaurants-in-moorea
https://www.sofitel-moorea-kiaora.com/destination/getting-here/#:~:text=The%20most%20convenient%20way%20to,(%2415%20US)%20per%20trip.
https://tahititourisme.com/en-us/island/moorea-island/