Red Rocks & Painted Canyons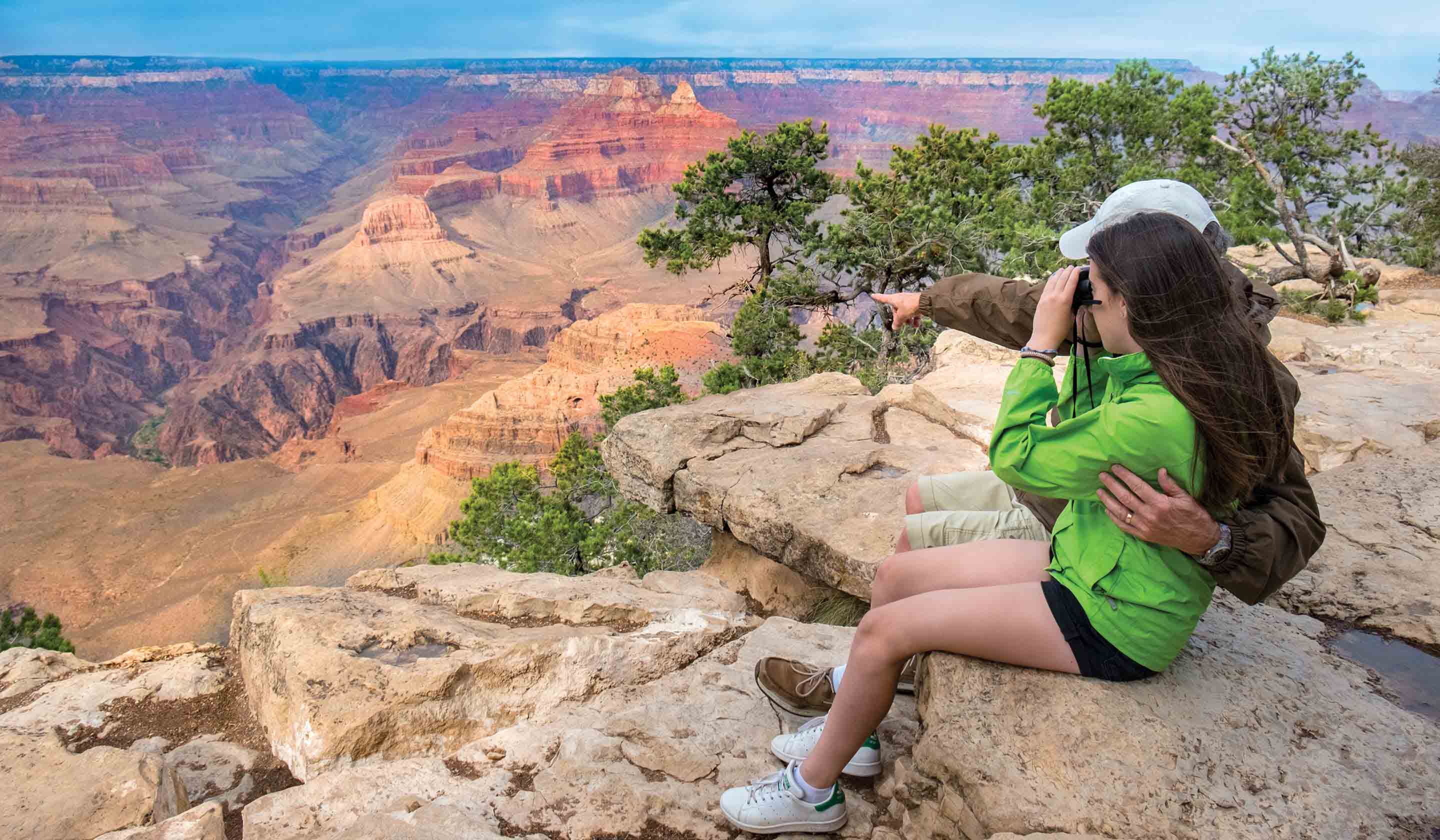 Red Rocks & Painted Canyons

Share the wonders of nature's handiwork and the spirit of pure adventure in the national parks where you'll experience the very best of the American West, together. Journey to three iconic national parks, visit scenic towns and landmarks, enjoy family-friendly activities and trace the footsteps of dreamers and heroes. See the sun rise over the Grand Canyon with a stay at an inside-the-park lodge right on the rim, and walk along the South Rim with an instructor from the Grand Canyon Field Institute... discover classic Western towns like red-rock Sedona, Arizona... float along the Colorado River on a raft... fly over Glen Canyon National Recreation Area... take a private off-road tour to view colorful canyons in the Navajo Nation... view Bryce Canyon's famous hoodoos and ride a horse or mule along its scenic trails with a cowboy... and explore the treasures of Zion National Park!
Family Vacations
National Parks and Preserves

We're a company, and a family, of passionate travelers. As a family-owned travel company for almost 100 years, our values and vision remain true: always do the right thing. Deliver more than what's expected. With journeys across 7 continents, in over 100 destinations and to 70+ countries, we keep moving forward to find new ways to enhance travel experiences that will be memorable for a lifetime – and we're honored to have the trust and guest satisfaction to be named to
Travel + Leisure's
...