Explore the World with a Tour and Travel Agency
Picture yourself immersed in the vibrant colors and mystical aura of an ancient city, or standing awestruck at the foot of dramatic, snow-capped mountain peaks. Or even envision savoring a culinary masterpiece prepared by a local chef in a bustling street market. These awe-inspiring moments are no longer just left to your imagination — with the expert guidance of a tour and travel agency such as Seven Seas Travel, you can turn these dreams into reality. Dive into unparalleled adventures and explore the world with Seven Seas Travel!
Seven Seas Travel of St Clair Shores, Michigan (Detroit Metro Area) can help you plan your dream vacation, including flights, hotels, guided tours, cruises, rental cars, and more. Seven Seas Travel has been in business since 1964. Seven Seas Travel offers a 24/7/365 live answering service. If you would like a quick quote, you can call Seven Seas Travel at (586) 775-7300 and press 1 for an immediate quote. Customer testimonials are available here.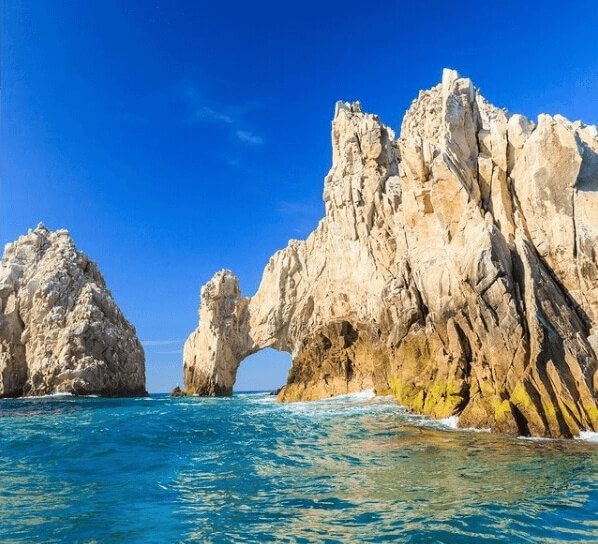 What is a Tour and Travel Agency?
Traveling the world is an exciting dream for many people around the globe. However, planning a trip of a lifetime can be daunting, especially when it comes to finding the best deals on flights, accommodations, and transportation between destinations. This is where tour and travel agencies come in.

A tour and travel agency is a company that specializes in providing various services related to travel. These agencies take care of all aspects of a traveler's journey, from booking tickets and accommodations to organizing tours and activities at different destinations. With their extensive knowledge of popular tourist spots, travel agencies can lessen the time-consuming task of travel planning for individuals or groups.
Imagine you want to embark on a solo trip to South America but have no idea where to start. A tour and travel agency could provide you with pre-planned itineraries according to your preferences and budget, making your journey easier and more comfortable. You can then fully immerse yourself in the South American culture while confidently knowing you have dedicated professionals managing your trip.

Additionally, these companies work with local vendors to offer exclusive experiences that may not be available elsewhere. Tour and travel agencies have access to insider information about hidden gems, behind-the-scenes excursions, and specialized tours that are less-known but just as beautiful as popular attractions.

Some may argue that everything that a tour and travel agency provides can be done independently through online research. While this may be true, it doesn't mean it's always the best option. Working with experts not only saves valuable time but also guarantees peace of mind in case something goes wrong during the trip.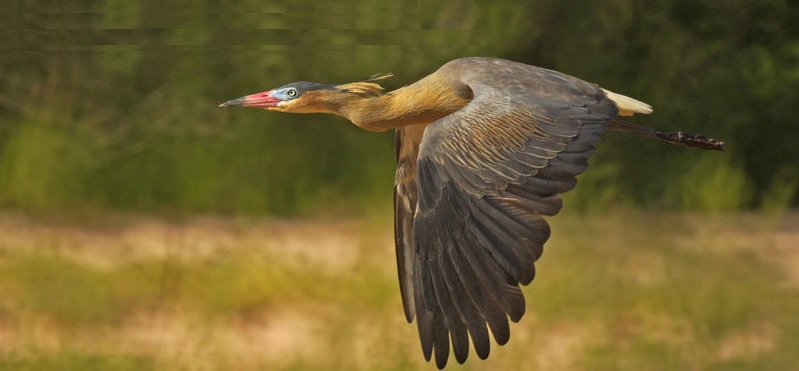 Services Provided by Tour and Travel Agencies
Tourism businesses such as Seven Seas Travel are well-known in providing various types of travel experiences across different destinations worldwide. For instance, depending on one's interests or preferences, travel agencies provide customized packages, adventure tours, cultural trips, hotel reservations, transportation services, and many more.
GET A CUSTOM QUOTE

Are you someone who enjoys climbing mountains or scaling jungles? A tour and travel agency specializing in adventure tourism can help fulfill those desires by navigating remote locations with well-trained guides that ensure your safety. They could also create customized itineraries and it is up to the traveler if they want to participate in different activities individually or with a group.

Essentially, choosing a tour and travel agency's specialized packages is like having a personalized concierge service throughout every step of your journey. These agencies work with local vendors and businesses worldwide to offer one-of-a-kind trips that cater to the travelers' unique preferences.

Overall, working with a tour and travel agency makes exploring the world more accessible for travelers. Not only do they provide efficient services such as arranging flights and lodging accommodation but, they also extend their expertise to offer exclusive experiences that are not available elsewhere.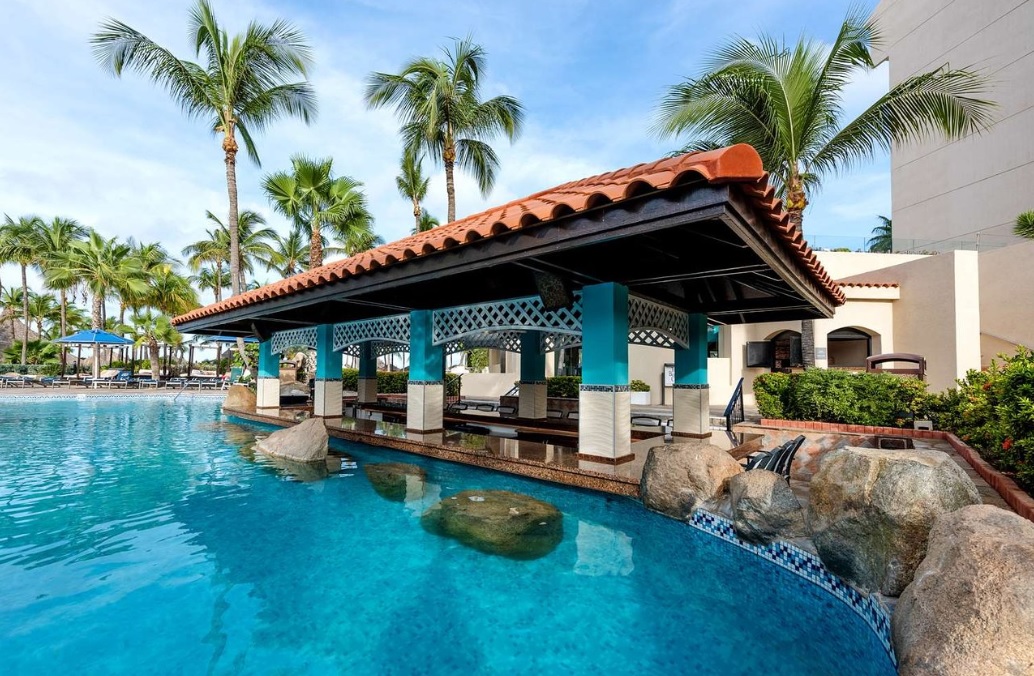 Customized Trip Planning
One of the greatest advantages that a tour and travel agency offers is customized trip planning. A good travel agent will work closely with clients to understand their preferences, interests, and budget in order to tailor a trip that meets all their needs.

For instance, if someone is interested in an adventure-packed trip but would like to avoid crowded tourist destinations, their travel agent can suggest less crowded yet equally thrilling destinations such as Bolivia's Salar de Uyuni or Tanzania's Selous Game Reserve or Hawai'i Volcanoes National Park.

Think of it like having a personal concierge for your vacation – someone who will take care of all the details and ensure that everything runs smoothly from beginning to end.

Moreover, a tour and travel agency also has extensive knowledge of different destinations and can provide expert advice on things like local culture, customs, and possible safety concerns. They can also help with obtaining visas and any necessary travel documentation.

With customized trip planning out of the way, let's now explore another key service offered by tour and travel agencies – specialized tour packages.
The personalized trip planning and expert advice provided by a tour and travel agency can make for a smooth and enjoyable vacation experience, tailored to meet the specific needs and preferences of each traveler. Additionally, agencies have the advantage of extensive destination knowledge and the ability to arrange necessary travel documentation, allowing for stress-free travel.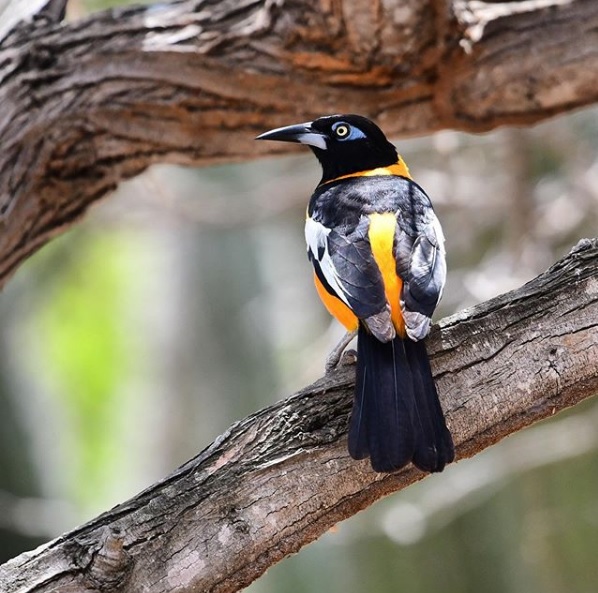 Specialized Tour Packages
From culinary tours to wildlife safaris, specialized tour packages are designed to cater to specific interests. These tours offer unique opportunities for travelers to delve deep into a destination's culture, history, and local way of life.
For example, if someone has an interest in food or art, there are several specialized European river cruise tours from such companies as Viking, Tauck, AmaWaterways, Crystal, Avalon, Amadeus River Cruises, and Riviera River Cruises. These tours focus on exploring different food and art genres centered around various European rivers, such as the Seine, the Rhine, the Danube, the Loire, and the Elbe.

Some people may argue that creating your own itinerary may be cheaper than opting for a specialized tour package. However, when one considers the hidden costs such as transportation, meals, and admission fees, a specialized tour package often provides better value for money. Additionally, these packages typically include all the planning and logistics, allowing travelers to simply relax and enjoy their trip.

Moreover, these specialized tours are led by knowledgeable guides who have extensive experience in the particular field. They can provide insider knowledge and access to exclusive experiences that would be difficult or impossible to arrange on one's own.

As we have seen, customized trip planning and specialized tour packages are just some of the services offered by tour and travel agencies. In the next section, we will explore some of the advantages of partnering with a tour and travel agency.
Advantages of Partnering with a Tour and Travel Agency
Partnering with a tour and travel agency brings numerous benefits, including access to professional services aimed at ensuring a great travel experience. With a tour and travel agency, planning and organizing trips can be effortless because they take care of all details and logistics from the beginning to the end. This advantage saves time and money while simplifying the process for travelers.
For example, Seven Seas Travel, an established tour and travel agency, offers assistance with visas, passports, insurance, transfers, accommodations, and even complex international flights. Their Allianz Global Assistance travel insurance program covers medical expenses, personal liability, cancellation, curtailment, and loss of luggage or personal effects. Seven Seas Travel also provides extra accommodation options before or after the trip.

Even better than that, partnering with a tour and travel agency lets you tap into their connections in the tourism industry. They have insider knowledge about destinations worldwide that might not be available on generic online booking sites. These exclusive resources let travelers access hidden gems without additional hassle.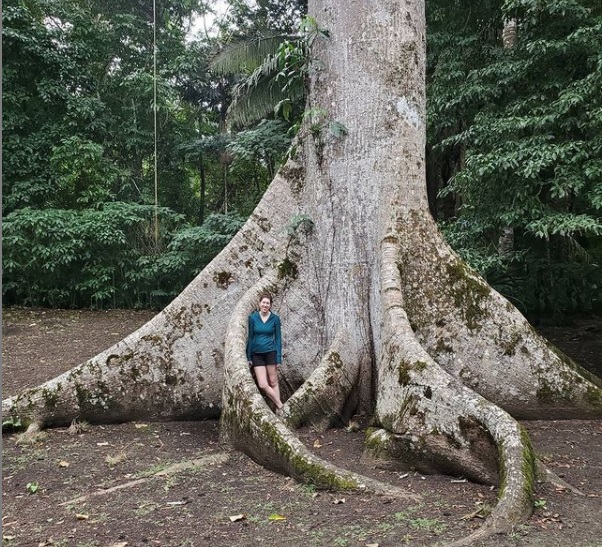 Some people think that working directly with airlines or hotels is more cost-effective compared to using a tour and travel agency's services. However, this strategy doesn't always work out as expected, because travelers can lose out on package deals or discounts that they would have received by partnering with an agency.

Now that we've explored some advantages of working with a tour and travel agency, let's zero in on how they can help you access exclusive destinations and experiences.
According to a survey conducted by Statista in 2019, the global revenue of the travel agency industry reached approximately $86 billion U.S. dollars, demonstrating its continuous growth and importance within the tourism sector.

A study published in Tourism Management in 2017 found that tourists' main considerations when choosing a tour and travel agency are price, convenience, reliability, reputation, and service quality.

Research conducted by TrekkSoft in 2020 revealed that around 59% of travelers prefer booking their trips through a combination of online and offline methods, with 49% opting for online information while still preferring human interaction when confirming bookings with a tour and travel agency.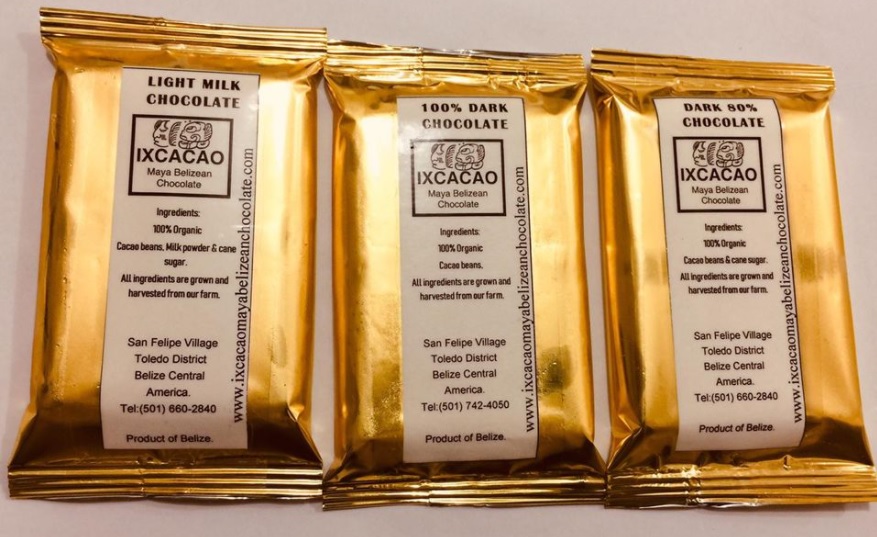 Access to Exclusive Destinations and Experiences
A reputable tour and travel agency offers much more than standard holiday packages sold on popular online booking sites. They provide travelers with endless possibilities for exploring unique destinations around the world beyond what conventional operators offer.
Take Seven Seas Travel as an example. Seven Seas Travel works with non-escorted private and semi-private tour operators which offer off-the-beaten-path day tours in cities around the world, including hidden alleys, local markets, and street food tastings.
Furthermore, tour and travel agencies partner with local small businesses to deliver authentic experiences unattainable when traveling solo or simply booking online. These exclusive partnerships grant travelers access to special activities like private wine tastings in Provence, France or cooking classes with professional chefs in Lyons, France.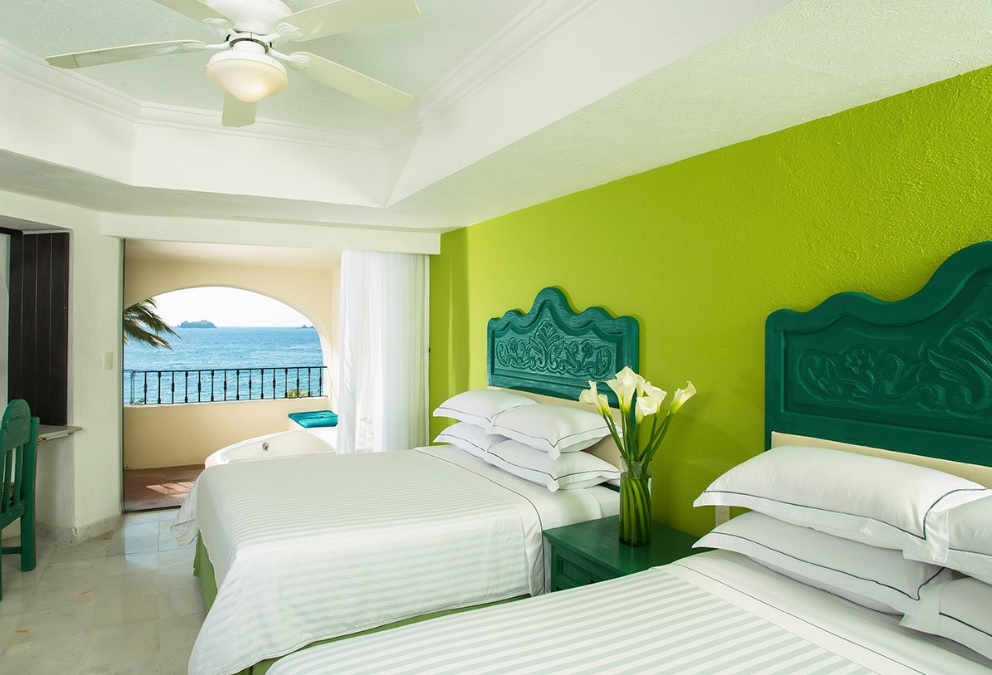 Some travelers might argue that they can find unique destinations on their own by using travel blogs or other online resources. However, working with a tour and travel agency not only guarantees access to one-of-a-kind locations but also provides an assurance of good quality experiences.

Traveling through a tour and travel agency affords so many opportunities for discovering perfect trips. In the next section, we will delve into some unique tours that inspire wanderlust.
Discovering Perfect Trips
Finding the perfect trip can be a daunting task, especially when you have so many destinations and experiences to choose from. This is where a tour and travel agency comes in handy. Tour and travel agencies help you curate your dream trip based on your interests, budget, and time frame.
For example, let's say you're interested in culture and history, and are considering a trip to Europe. A travel agent can recommend unique experiences, such as a bicycle tour of the tulip fields around Rotterdam, wine tasting through the vineyards of Sonoma County, or even an underground tour of Pompey's ancient catacombs. These recommendations come from their firsthand knowledge of these destinations, which they have gained through years of experience.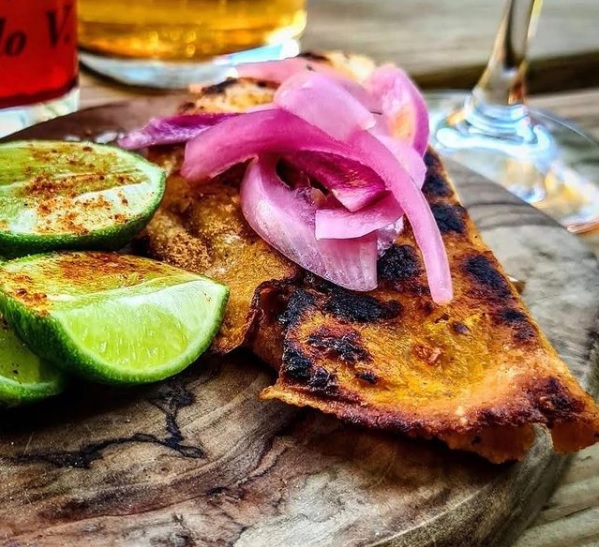 At Seven Seas Travel, we believe that every traveler is unique with their own particular set of interests and passions. That's why we offer tours that cater to different themes and styles - from foodie adventures in the Shinjuku district of Tokyo to wildlife safaris in Kenya. Our tours also provide the flexibility to customize according to your preferences. For instance, if you're not into hiking, but still want to experience the Lares Trek in Peru, some of our Peru tours allow you to ride the train up to the ruins in Machu Picchu instead.
In addition to offering tailored travel experiences, booking with a tour and travel agency saves you time and hassle. Consider this - researching flights, accommodations, activities, and transportation for your trip can take several hours or even days. But when you work with a travel agent, all the hard work is taken care by us.

Furthermore, travel agents often have access to deals and discounts that may not be available online or directly through airlines or hotels. Since agents have relationships with industry partners (such as cruise lines or hotel chains), they can negotiate better rates on behalf of their clients.
GET A CUSTOM QUOTE

Now that we've discussed the benefits of working with a travel agency to discover your perfect trip, let's dive into some unique tour packages that will inspire your wanderlust.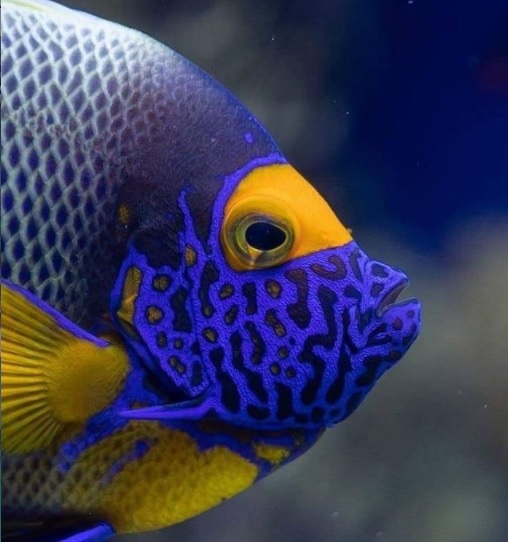 Unique Tours to Inspire Wanderlust
At Seven Seas Travel, we strive to offer tours that provide authentic and sustainable experiences for our travelers. Our small group tours (no more than 10 people) take you off the beaten path and reveal hidden gems at each destination. We believe that meaningful adventures can make a difference in the world - and they should be accessible to everyone.
For example, our Festival Guelaguetza Experience tour that takes place in July takes you through local markets, street vendors, and home-cooked meals of Oaxaca, Mexico, giving you an insight into daily life and regional cuisine. Clients can get a first hand experience touring the many Oaxaca Mezcal distilleries which have been in business for over 100 years.

Some people may argue that group tours are limited since they follow a strict itinerary. However, at Seven Seas Travel, we understand this concern and allow ample free time on most of our tours so that travelers can explore on their own or take part in optional activities.

At the same time, we also believe that traveling with like-minded individuals amplifies the experience by creating lifelong friendships and fostering cultural exchange. You never know who you'll meet on our tours - it could be someone from the opposite side of the world or someone from your hometown whom you've never met before.
Finally, we believe in responsible tourism - empowering local communities through our travels and reducing negative impact whenever possible. That's why we partner with local operators who share our values and support sustainable tourism initiatives. By choosing Intrepid Travel, not only are you satisfying your wanderlust but also contributing positively to the world.
GET A CUSTOM QUOTE

From discovering hidden foodie gems to exploring winter festivals, our tours are designed to inspire and fulfill your travel dreams. Contact us today to discover the perfect trip for you.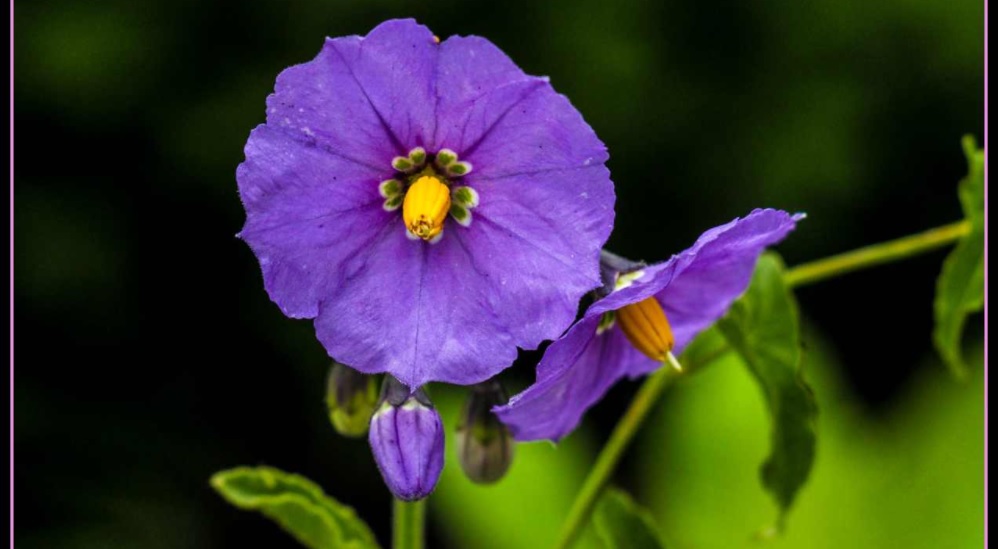 For other travel agency articles of interest, please check out some of other articles:
Travel Agency Near Me Open Now
International Travel Agency Near Me