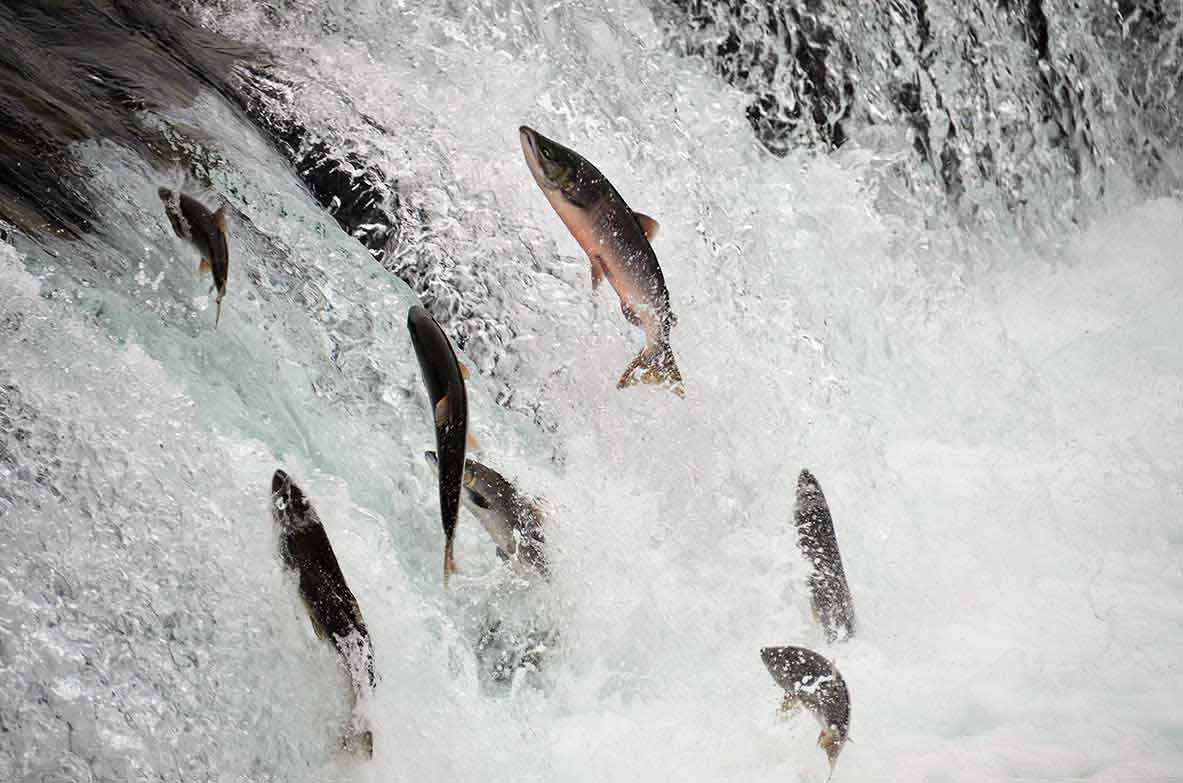 Brooks Camp is world famous for its bear viewing opportunities. It is one of the most accessible and popular bear watching sites in Katmai National Park, Alaska. Situated at the mouth of the Brooks River and the shore of Naknek Lake, Brooks Camp attracts people from all over the world to view brown bears, enjoy world-class fishing, and learn about the long human history of the area.
From June 1 to September 18, the National Park Service operates a visitor center, ranger station, campground, and auditorium with daily ranger-led programs and the park concessioner. Visitors must arrive prepared to experience backcountry Alaska. Whether staying for just a few hours or for several days, you should expect to encounter windy, rainy, and cold conditions. Be sure to dress and pack in anticipation of diverse and changing weather conditions.
Watching bears at Brooks Camp is an unforgettable experience, but timing your trip properly is critical because the overall number of bears as well as their general behavior varies with the seasons. Bear viewing at Brooks Camp is best in July and September. When the salmon begin to arrive in late June, bears migrate to the Brooks River. Bears can be seen fishing at Brooks Falls and in the lower Brooks River throughout the month of July. Mid-July is typically when the largest number of bears can be seen along the river.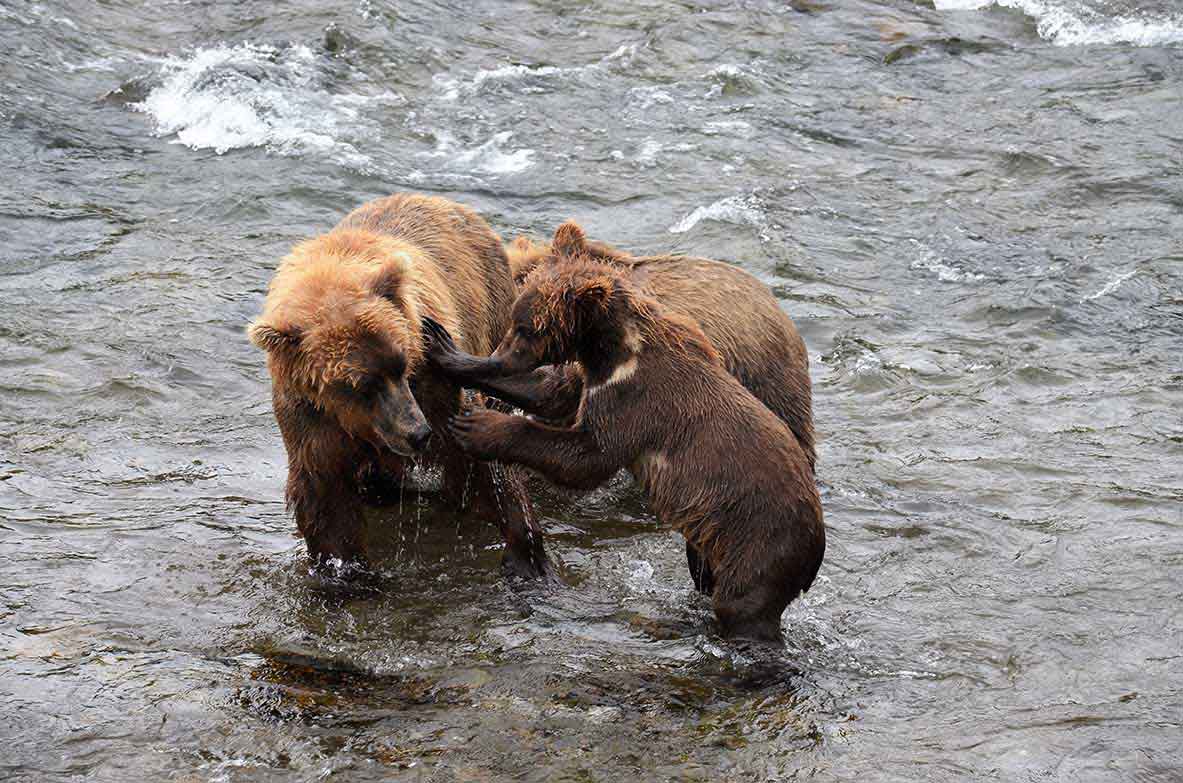 By late August, many salmon have already spawned and will begin to die. As the fish weaken and die, bears will again migrate to the Brooks River to feed. In September, bears are usually present in high numbers as they search for dead and dying salmon. In contrast to early summer, bears in September and later in the fall are usually fat and covered with a new coat of fur.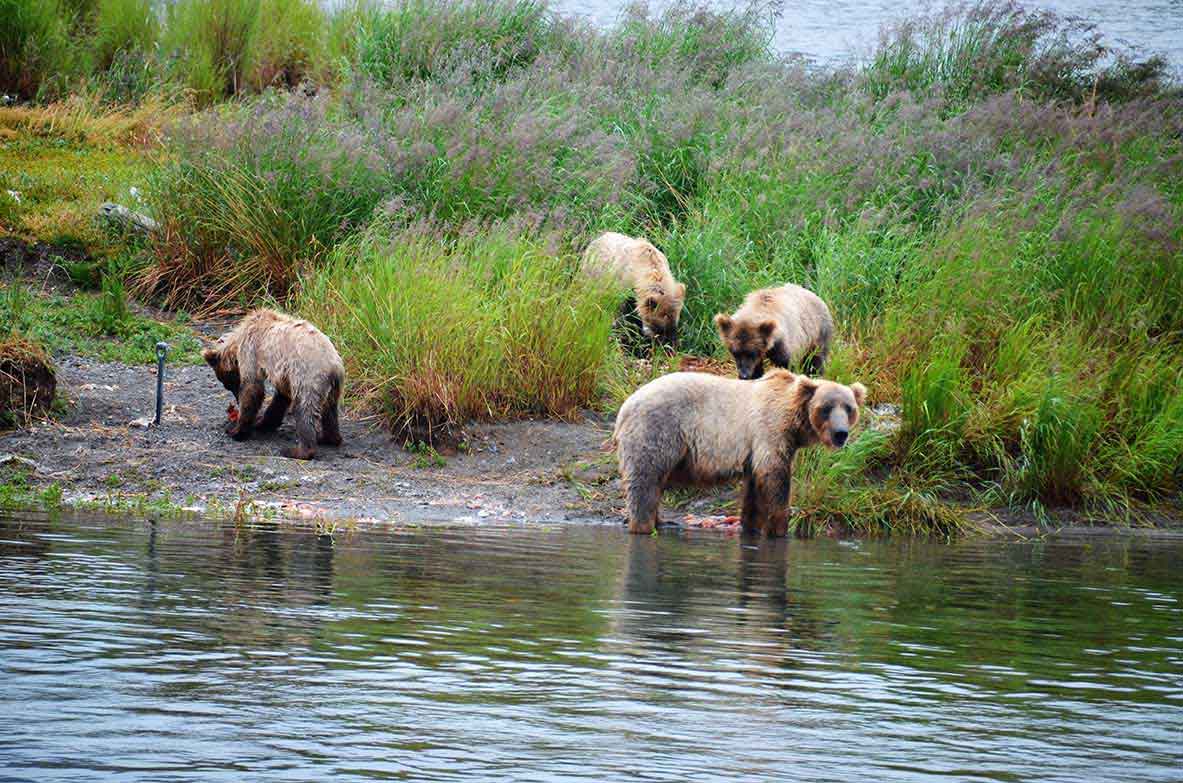 The brown bears of Katmai are eating machines. A Katmai bear must eat a full year's worth of food in 6-8 months to ensure its survival. Katmai's bears predictably congregate around rich and concentrated sources of food. At Brooks Camp this means salmon. During the peak of the salmon migration inJuly, bears will fish for salmon all along the Brooks River, but bears will be especially concentrated at Brooks Falls.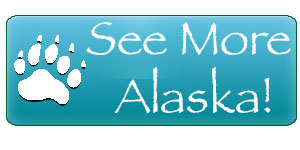 ---