Hawaiian Islands - Free Nights, Room Savings & More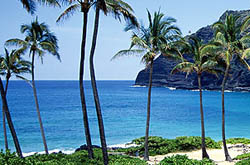 Hawaiian Islands — Free Nights, Room Savings & More
Specially picked by our vacation experts, these Dreams Deals are designed to elevate any getaway to the Hawaiian Islands. Plus, these deals can be combined with additional Delta Vacations offers using promo codes. Book a flight and hotel vacation to take advantage of free nights, room savings and so much more.*
*Minimum night stays, select travel dates and other restrictions may
...

Delta Vacations gives you the benefits and flexibility to truly own your vacation experience with packages inspired by hundreds of destinations, thousands of accommodations and endless activities.
Benefits of booking with Delta Vacations:
Enjoy savings when you package your flights, hotels, car rentals and more to any of our 300+ destinations worldwide.
Relax and book your dream getaway with ease, knowing you're getting the best price with
...
Multiple itineraries available